9

Dec, 16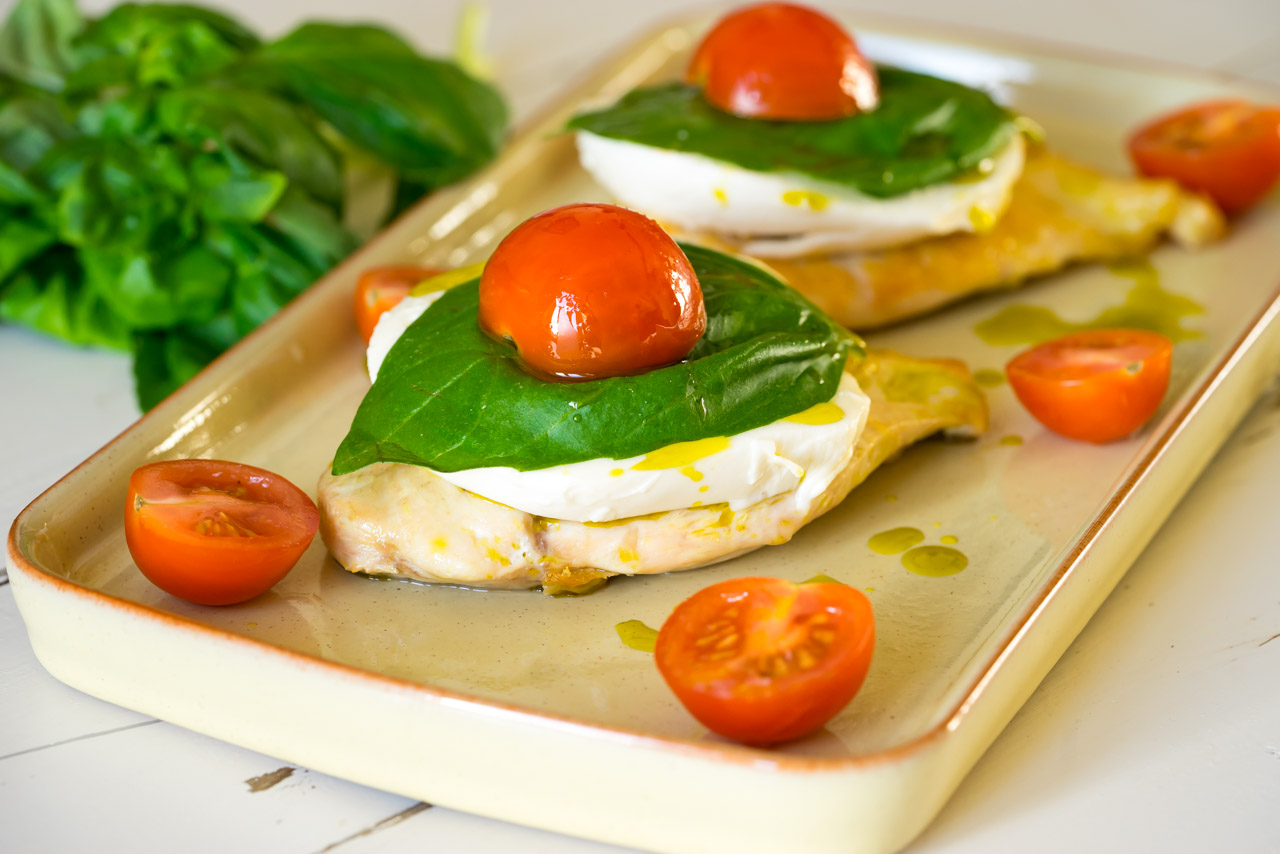 " alt=""/> Jump to recipe

Simple recipe to brighten the weeknight dinner menu during the holidays!
Makes 4 servings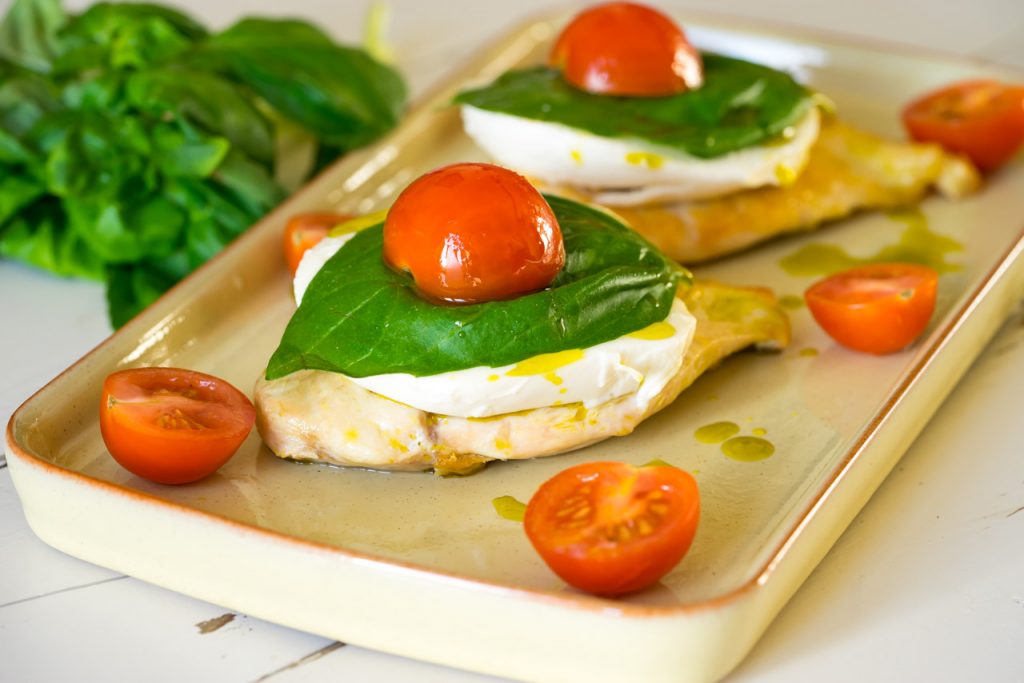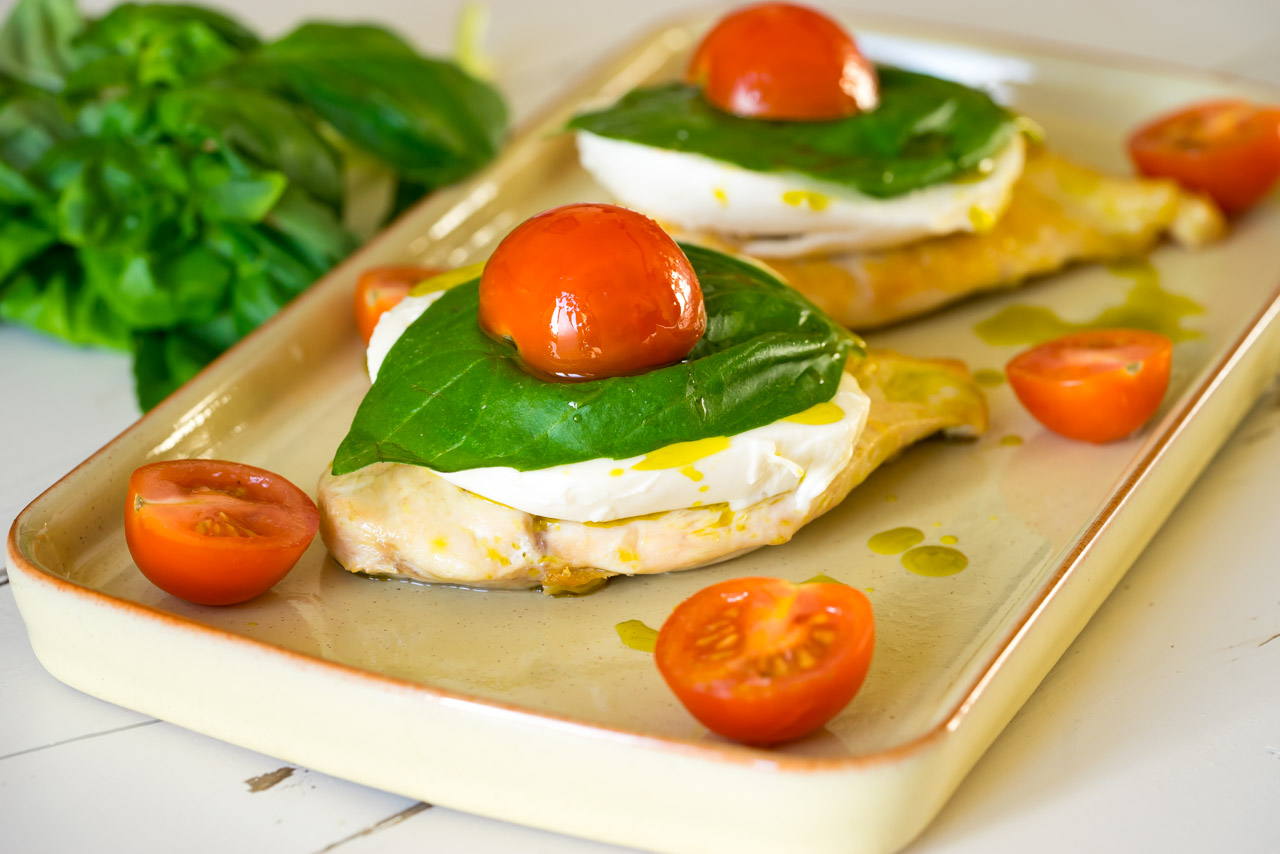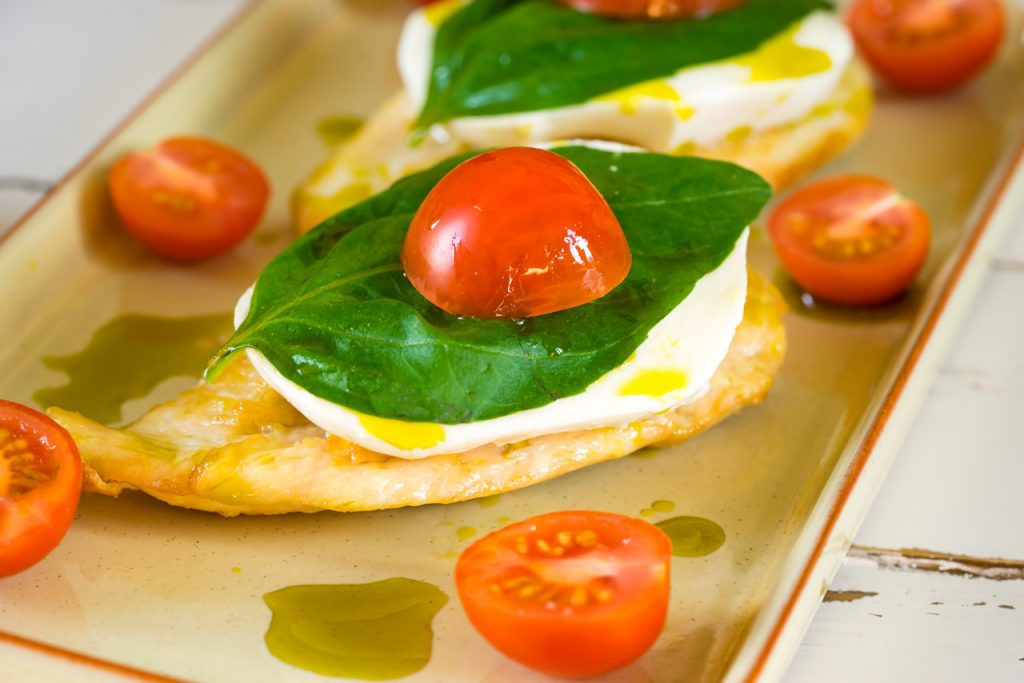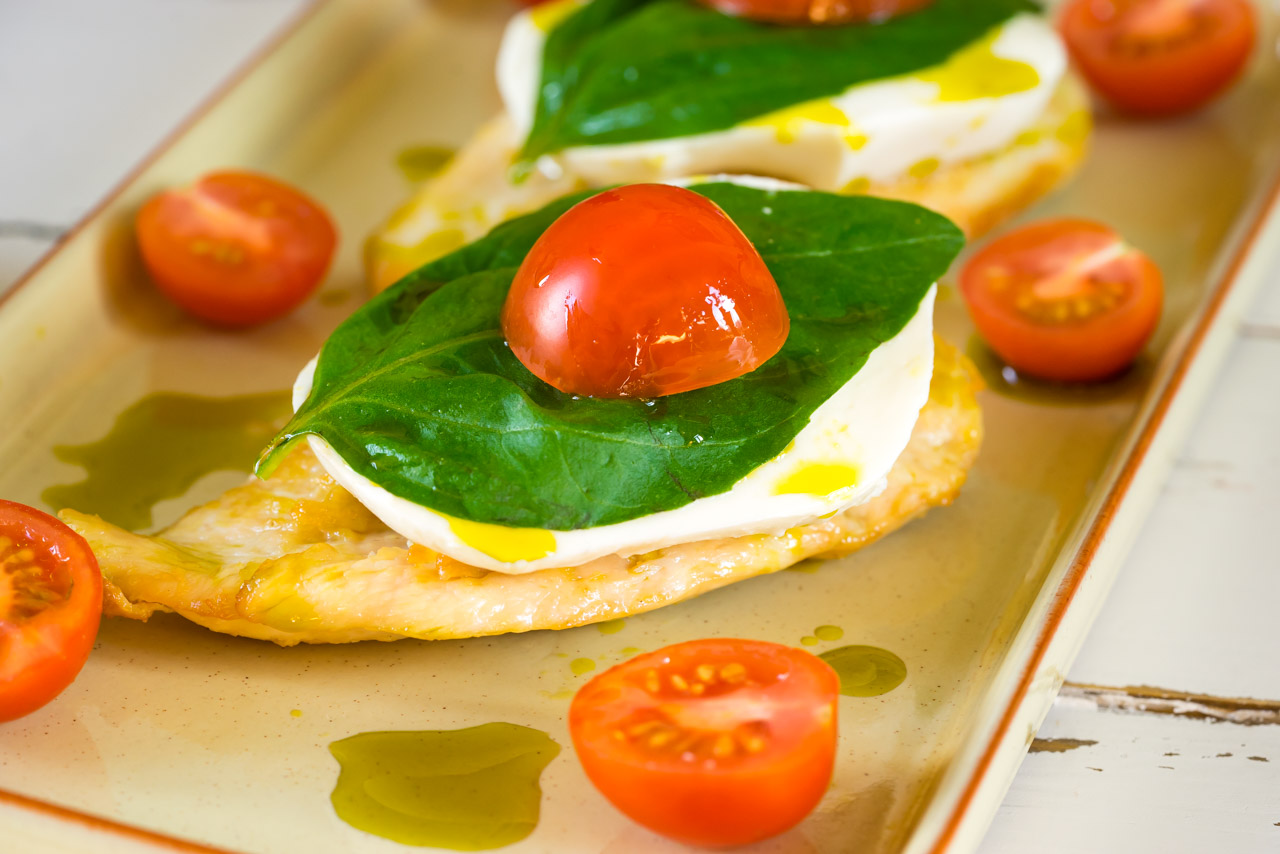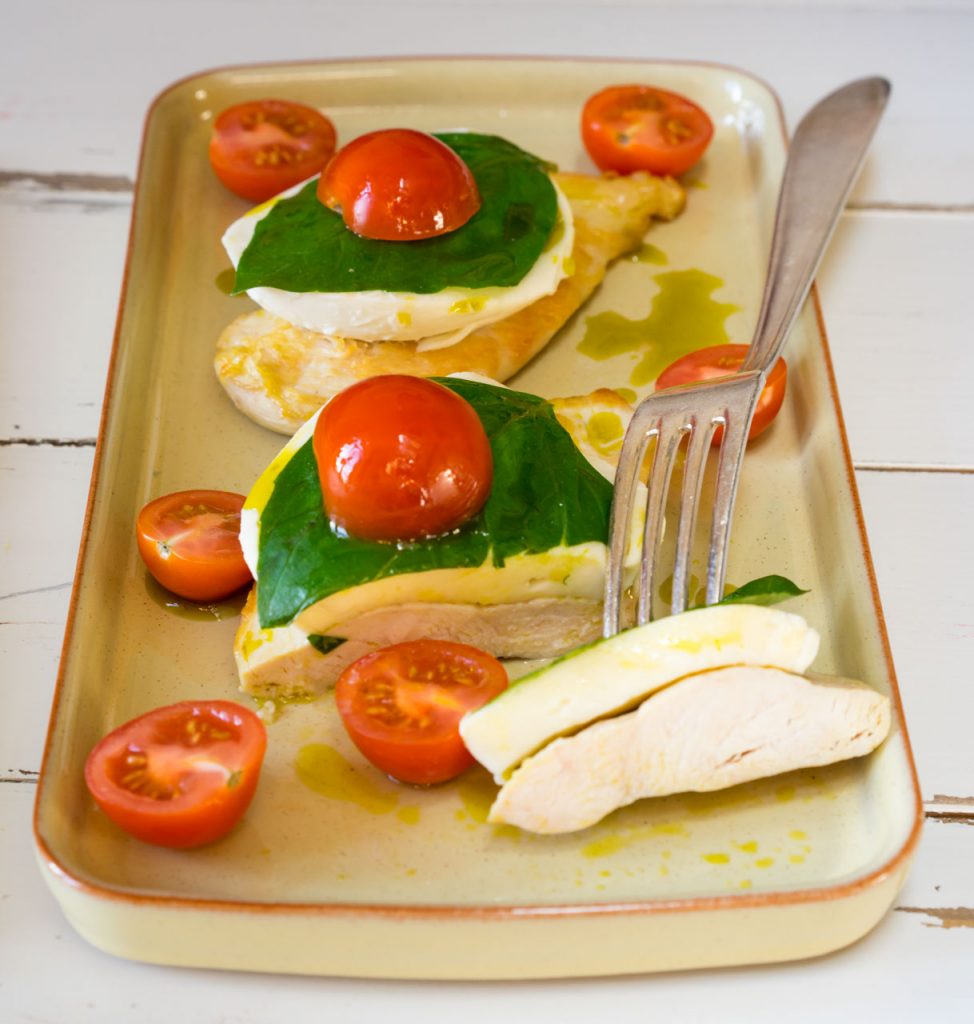 Ingredients
2 large chicken breasts
4 Tbsps olive oil, or avocado oil
6 oz fresh mozzarella, sliced into 4 slices
1 cup cherry tomatoes, cut into halves
fresh basil leaves
Instructions
Cut the chicken breasts into halves, to get 2 thinner slices out of each. Rub with oil, and a pinch of sea salt and pepper.
Meanwhile heat a large skillet over high heat. When it's hot, start adding the chicken, and pan fry it for about 5 minutes on each side, until is golden on the sides and cooked through.
Place a slice of chicken on a plate, top with mozzarella, basil leaves and some cherry tomatoes. Drizzle with oil and enjoy!
© 2023 © Copyright CleanFoodCrush ® LLC 2014-2023 - Rachel Maser - CleanFoodCrush.com
Leave a Comment Below:
Related Posts :
..