20

May, 16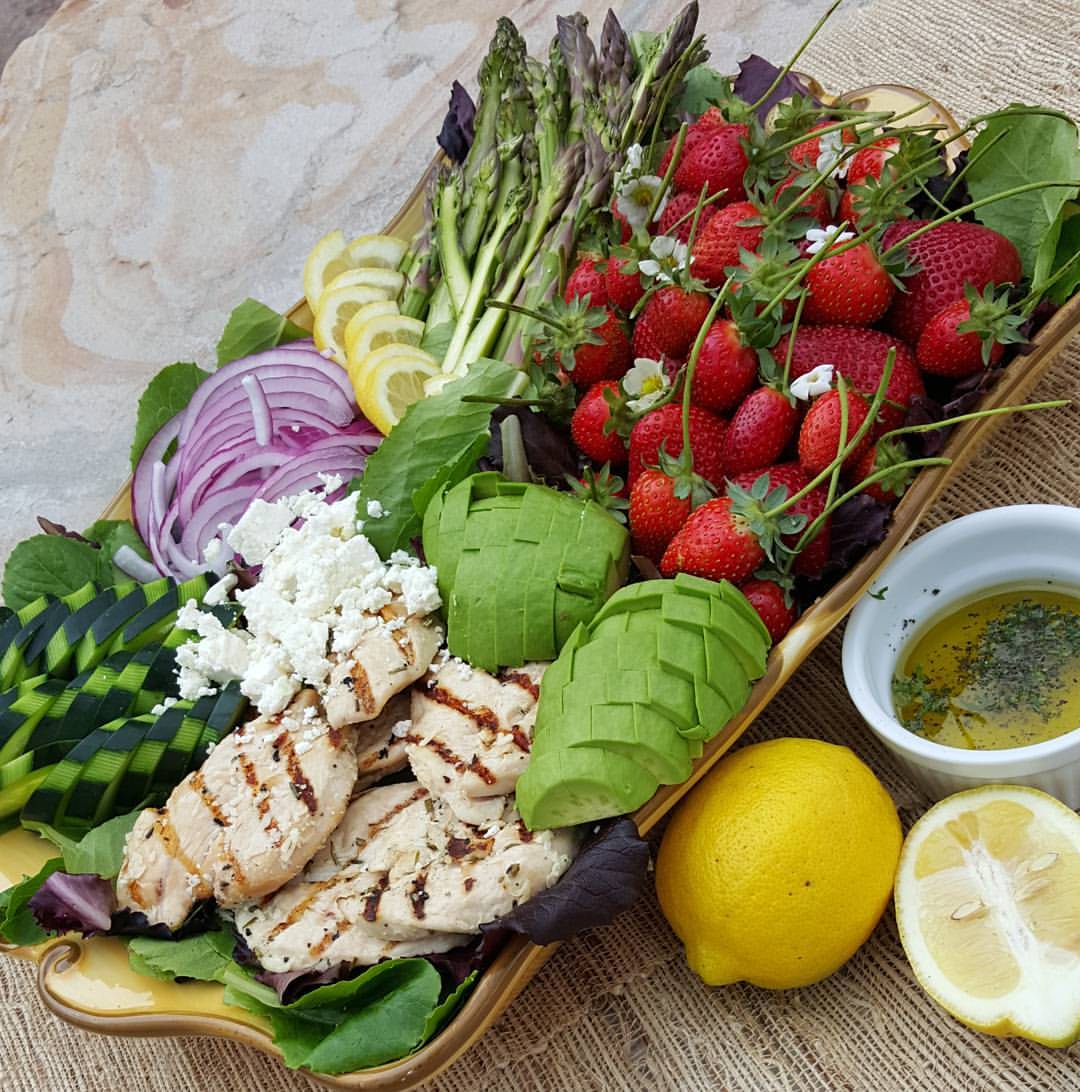 We do a lot of variations of this salad at my house…the combination of the Strawberries, Avocado, and Feta is AmAZinG!
Just add your favorite seasonal ingredients, and you're set!
Salad Ingredients:
Baby organic romaine lettuce

Avocado

Home-grown strawberries

Asparagus spears

Red onion

Fresh cucumber slices

Feta cheese


Grilled chicken 

Fresh Lemon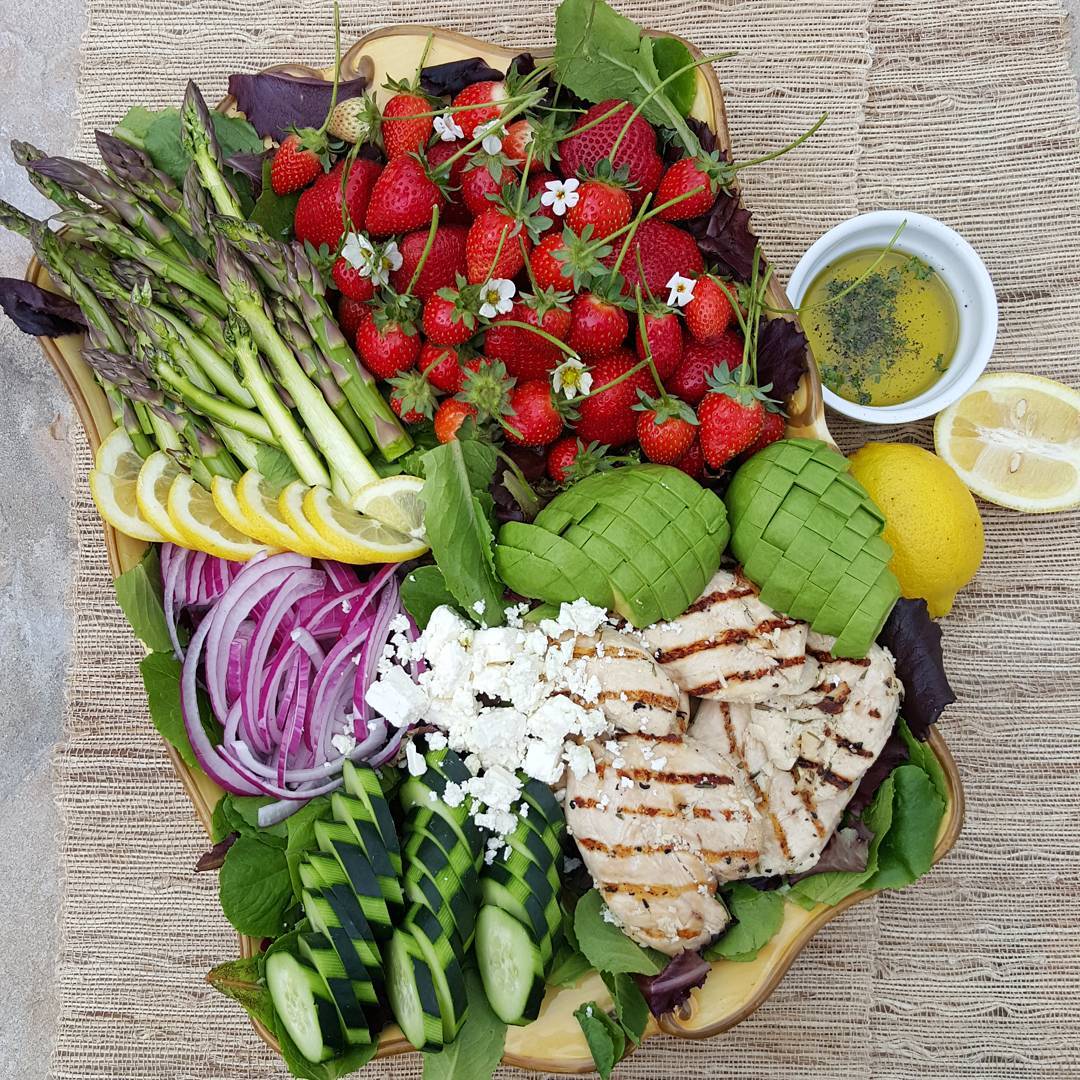 Creamy Garlic Dressing:
Makes about 2 cups

Serving size for dressing is 2 Tbsp per person
Ingredients:

1 cup light tasting avocado oil, or extra-virgin olive oil

1/2 cup apple cider vinegar

6 cloves garlic, crushed

6 Tbsp. fresh lemon juice

3 Tbsp. chopped fresh parsley

2 Tsp. sea salt


1 Tsp. Dijon mustard

1 Tbsp. raw honey (or pure maple syrup)
Directions:

Place oil, vinegar, garlic, lemon juice, parsley, salt, mustard, and honey in a high powered blender or food processor. Blend until smooth.

Stir immediately before using.

Store in an airtight container, refrigerated for about a week.
Leave a Comment Below:
Related Posts :

..