10

Dec, 16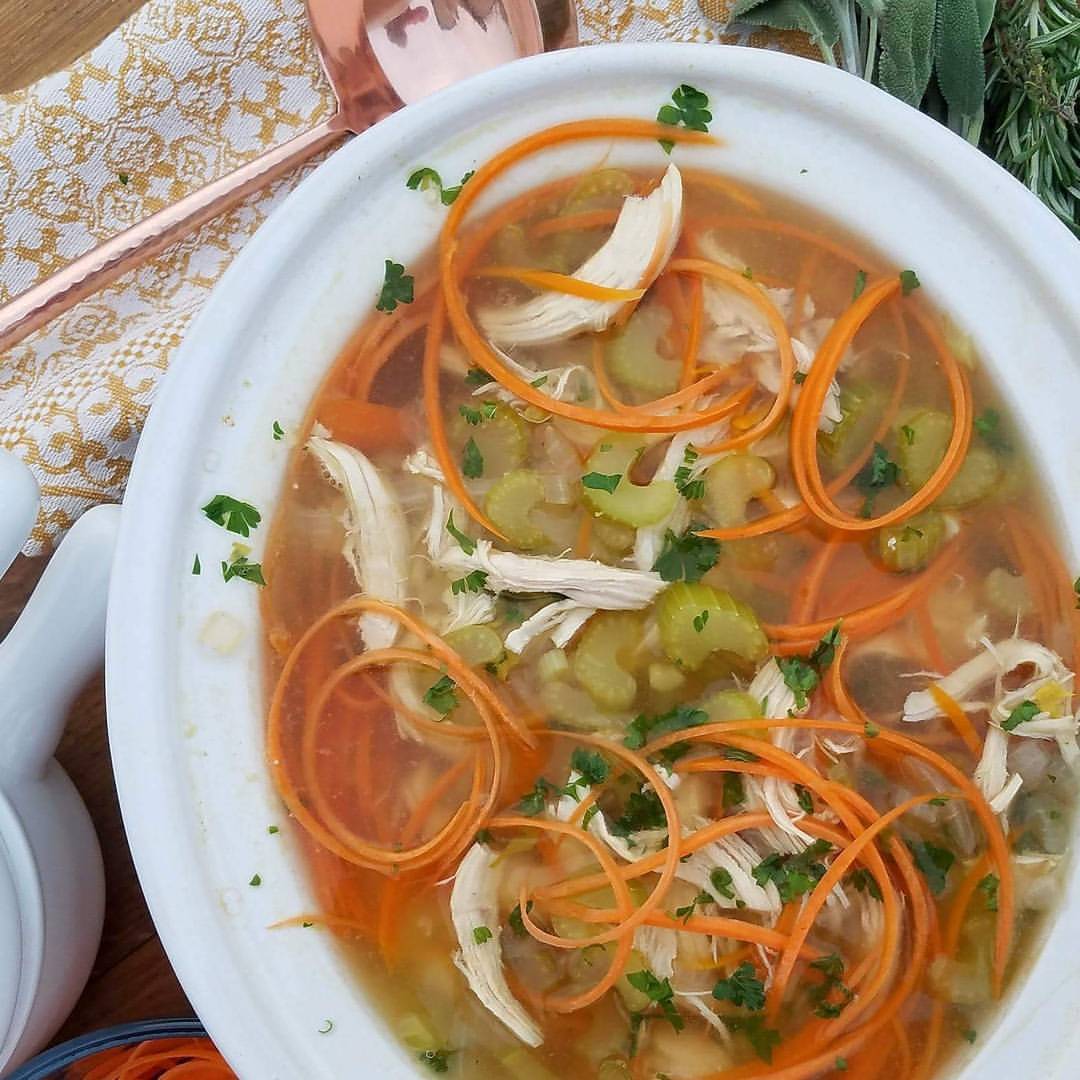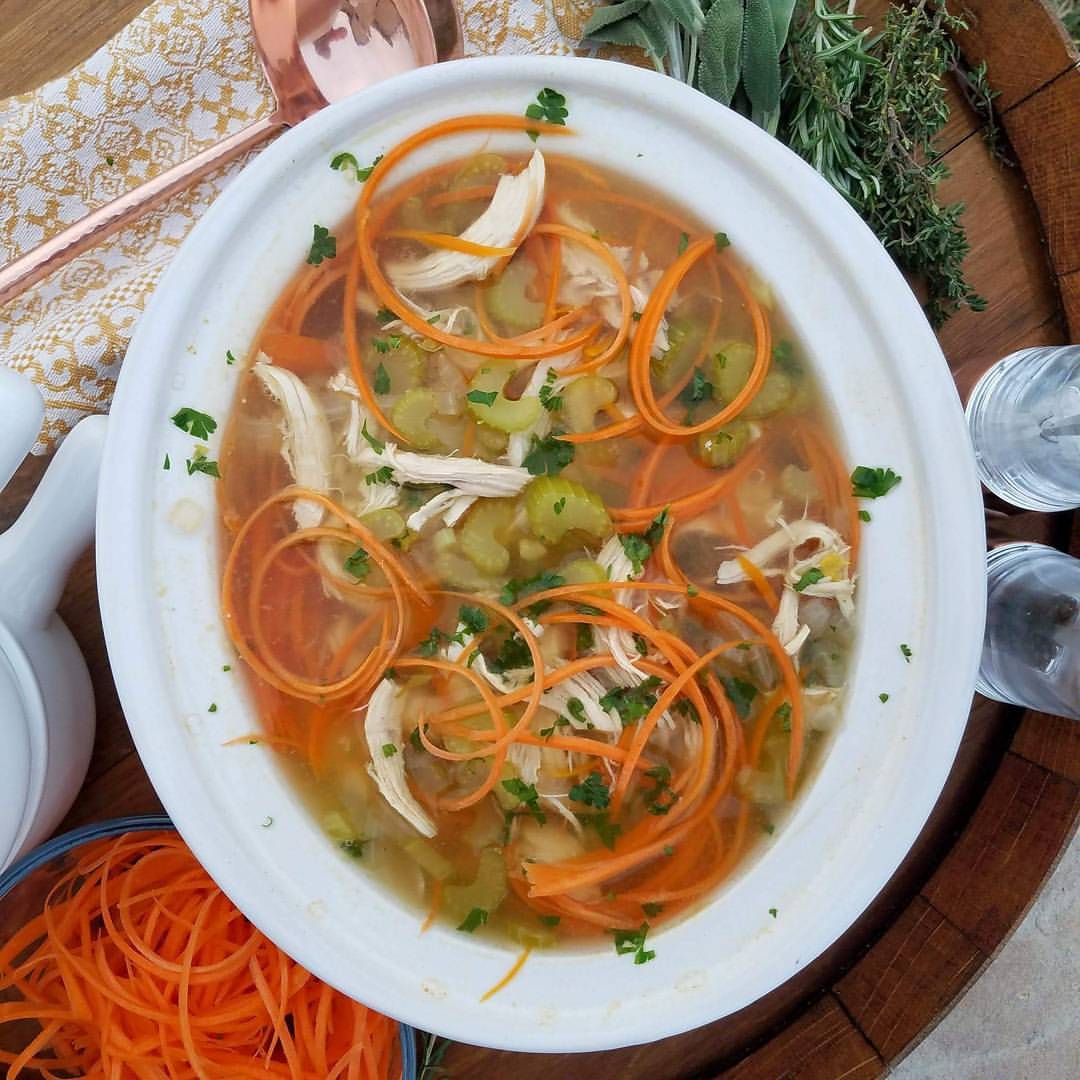 It's soooo cold in SLC right now. 

⛄

❄
This soup will be a wintertime regular because it's really easy, and always a crowd pleaser.
You're going to need a Spiral Slicer to make these noodles.
This is the one I have used and loved for years:
http://cleanfoodcrush.com/spiralizer
Ingredients
8 cups chicken broth/stock
1 cup celery, sliced
1 cup yellow onion, diced
1 garlic clove, minced
3 bay leaves
1/2 tsp dried thyme, or 2 tsp fresh thyme
2-2.5 lbs bone-in chicken breasts, or 3-4 large boneless chicken breasts (bone-in creates more flavor)
2.5 cups shredded thin carrot "noodles" (use a mandolin, a veggie peeler, or a Spiralizer to create curly carrot "noodles" from peeled, large carrots)
Instructions
In 4-1/2 to 6-quart slow-cooker, add broth, celery, onions, garlic, bay leaves, and thyme.
Then add raw chicken.
Cover slow cooker.
Cook on low 8-10 hours or high 4-5 hours.
Transfer cooked chicken to cutting board. Remove bay leaves from soup.
Add carrot "noodles" to slow-cooker; cover with lid and cook 30 additional minutes.
While carrot "noodles" cook, remove and discard, fat and bones from chicken; chop meat to bite size pieces.
Skim and remove fat from the top of the soup.
Stir chicken back into the soup, and serve.
https://cleanfoodcrush.com/crock-pot-chicken-soup/
© Copyright CleanFoodCrush ® LLC 2014-2020 - Rachel Maser - CleanFoodCrush.com
❤Rachel
Leave a Comment Below:
Related Posts :

..