22

Apr, 16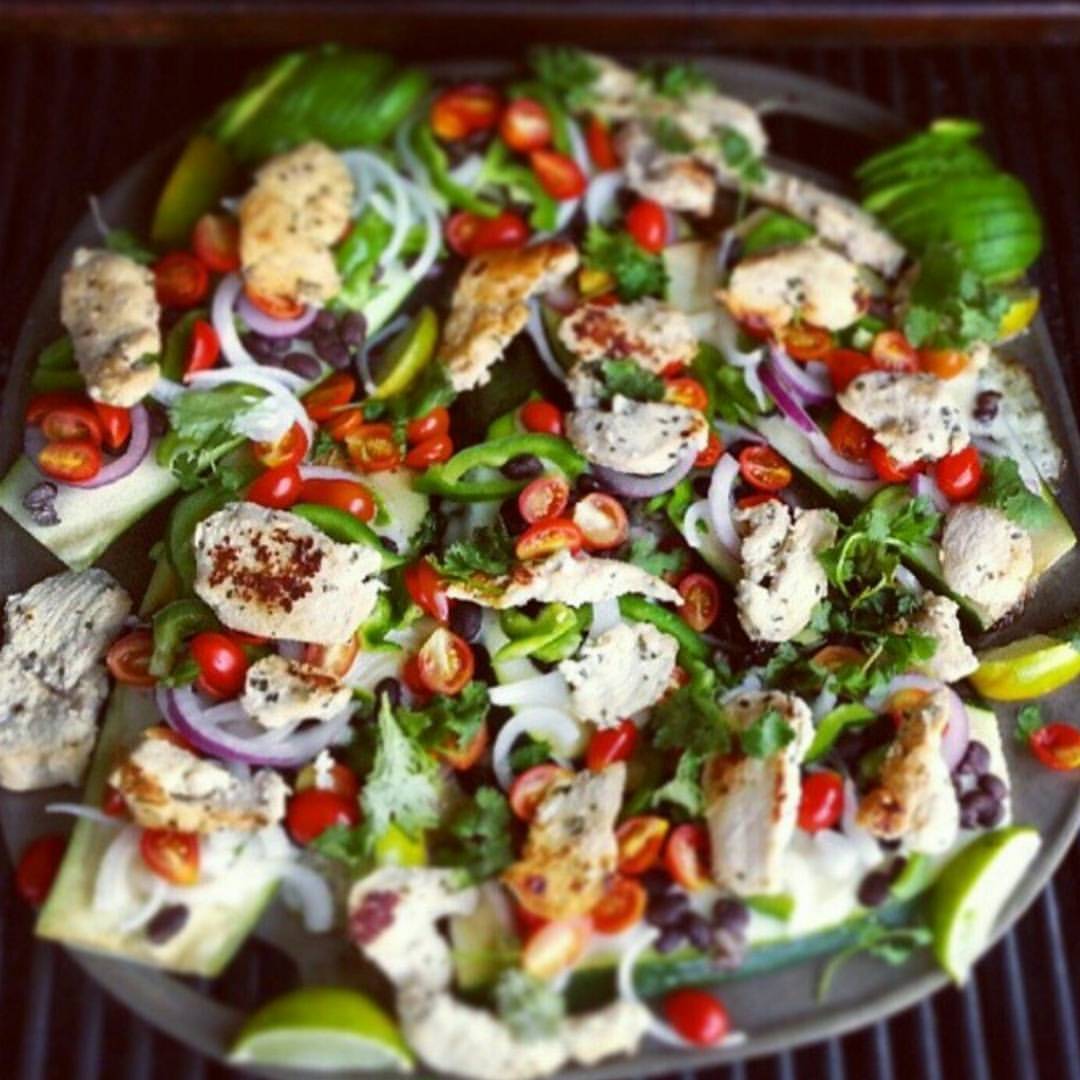 Large Zucchini sliced into long strips, sprinkled with garlic, sea salt and pepper.
All natural mozzarella or provolone cheese.
Cherry tomatoes,🍅 red onion, bell peppers, grilled chicken, avocado, cilantro leaves, and lime.
Grill, or bake on medium-high heat until everything is hot and bubbly.
Leave a Comment Below:
Related Posts :

..