10

Aug, 20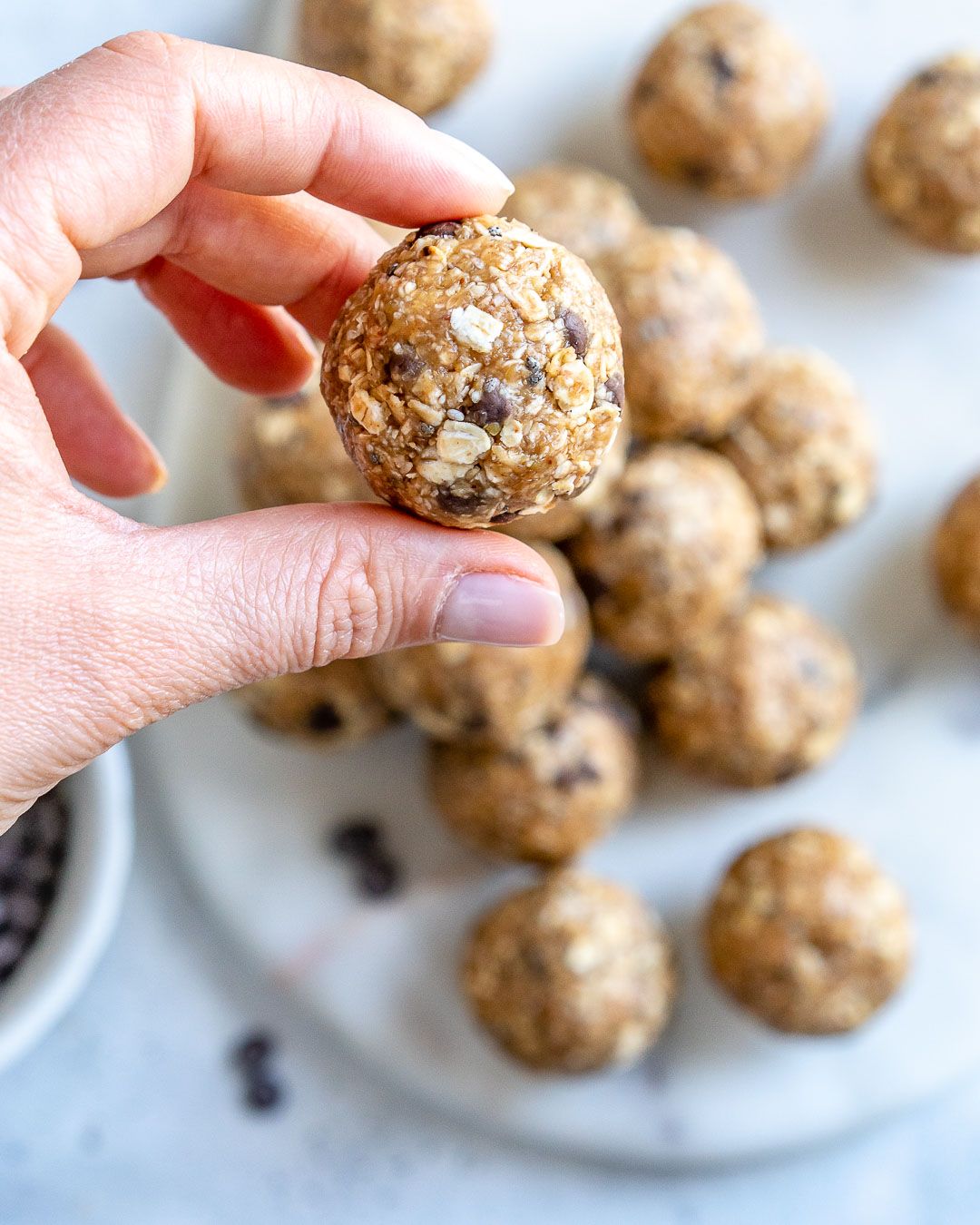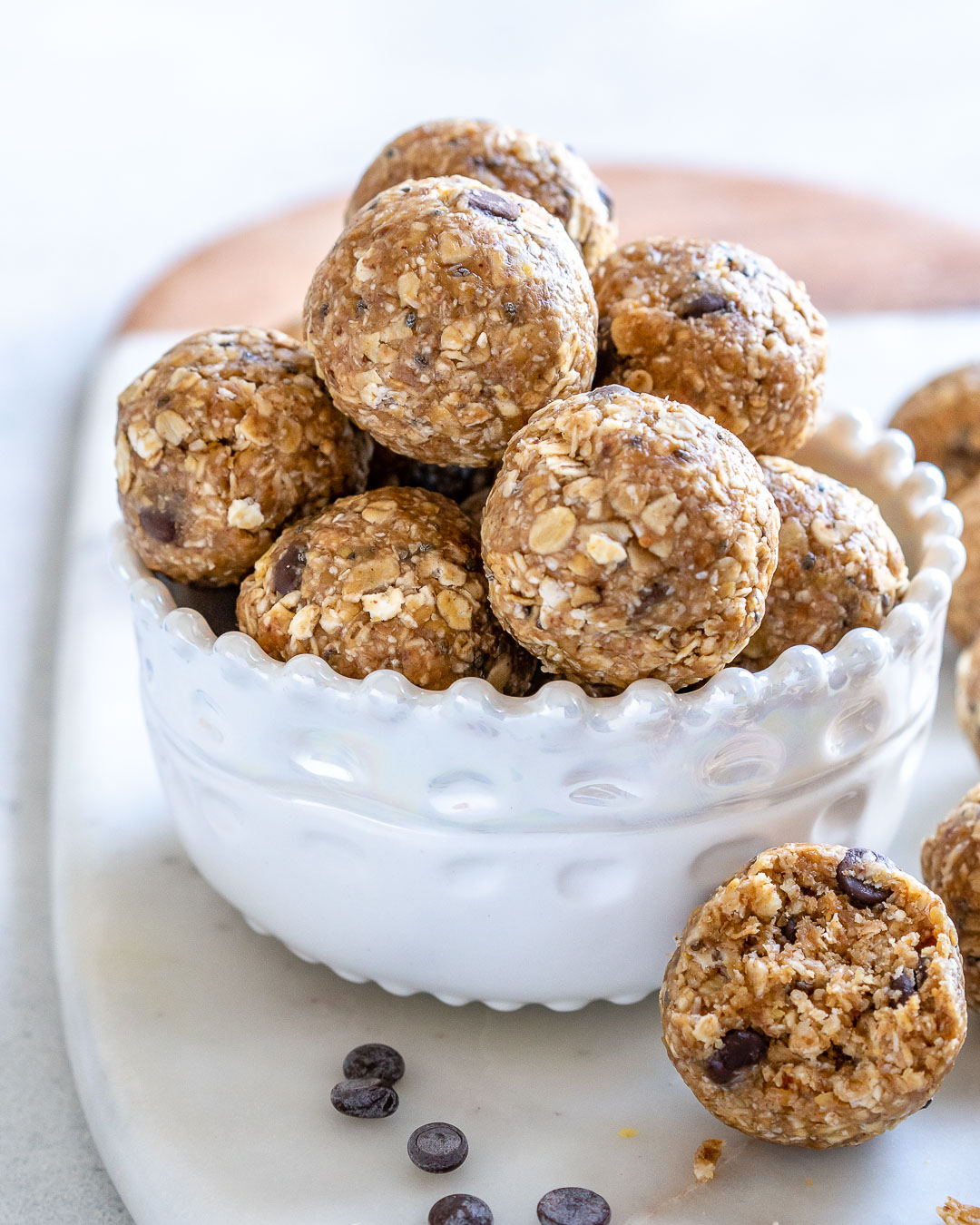 No-Bake Energy Balls
We LOVE these types of energy bites at our house! They're incredibly simple to make (even the kids can learn to easily throw them together, and add THEIR own favorite things)!
EXCELLENT post-workout fuel, and great for just a quick snack, or even a quick breakfast in a hurry! These types of homemade energy bites pack lots of flavor and nutrients that are beneficial for active adults, growing children, and teens.
I try to keep a bunch in the fridge and freezer in sealed containers.
Chocolate chip energy balls won't last long at your house – so heads up – double your batch!
Nut butter naturally contains healthy fat, protein, and antioxidants. So besides being an EXCELLENT healthy snack choice, this combination actually helps to manage cravings and feeling satisfied.
2 protein energy bites or balls each day as a snack is a perfect serving size.
➡️ Rachel's Tips:
I quickly pulsed the oats in my food processor for just a few seconds to create a bit finer texture. This is simply a preference, and not required. A high speed blender also works really well to grind oats just a bit. Don't over process though, or else you'll have oat flour, which lacks beautiful texture for these treats.
Try adding 1/2 teaspoon of cinnamon, if you love cinnamon.
Also, try adding pure vanilla bean from a bean pod for another level of flavor.
When shopping for ingredients:
Look for a higher percentage cacao for the chocolate chips, and your nut butter should contain nothing but nuts, and maybe sea salt. Steer clear of added oils and/or added sugar in nut butters if possible.
Use any dark chocolate chips of your choice: the higher cacao percentage, the healthier!
I really like using mini chips for these types of energy bites.
If you're looking to keep sugars lower; try Lily's brand chocolate that is sweetened with stevia.
Also, I should mention; sweetness factor is such a very personal preference, so you may want to use less or more honey/maple syrup, depending on YOUR family's taste preferences.
Ingredients:
1 cup old fashioned oatmeal, roughly ground
2/3 cup unsweetened, shredded coconut (I like "let's do organic" brand)
1/2 cup peanut butter, or almond butter
1/3 cup pure maple syrup, or raw honey
1/2 cup ground flaxseed
1/2 cup dark chocolate chips
1 Tbsp chia seeds
1 tsp vanilla extract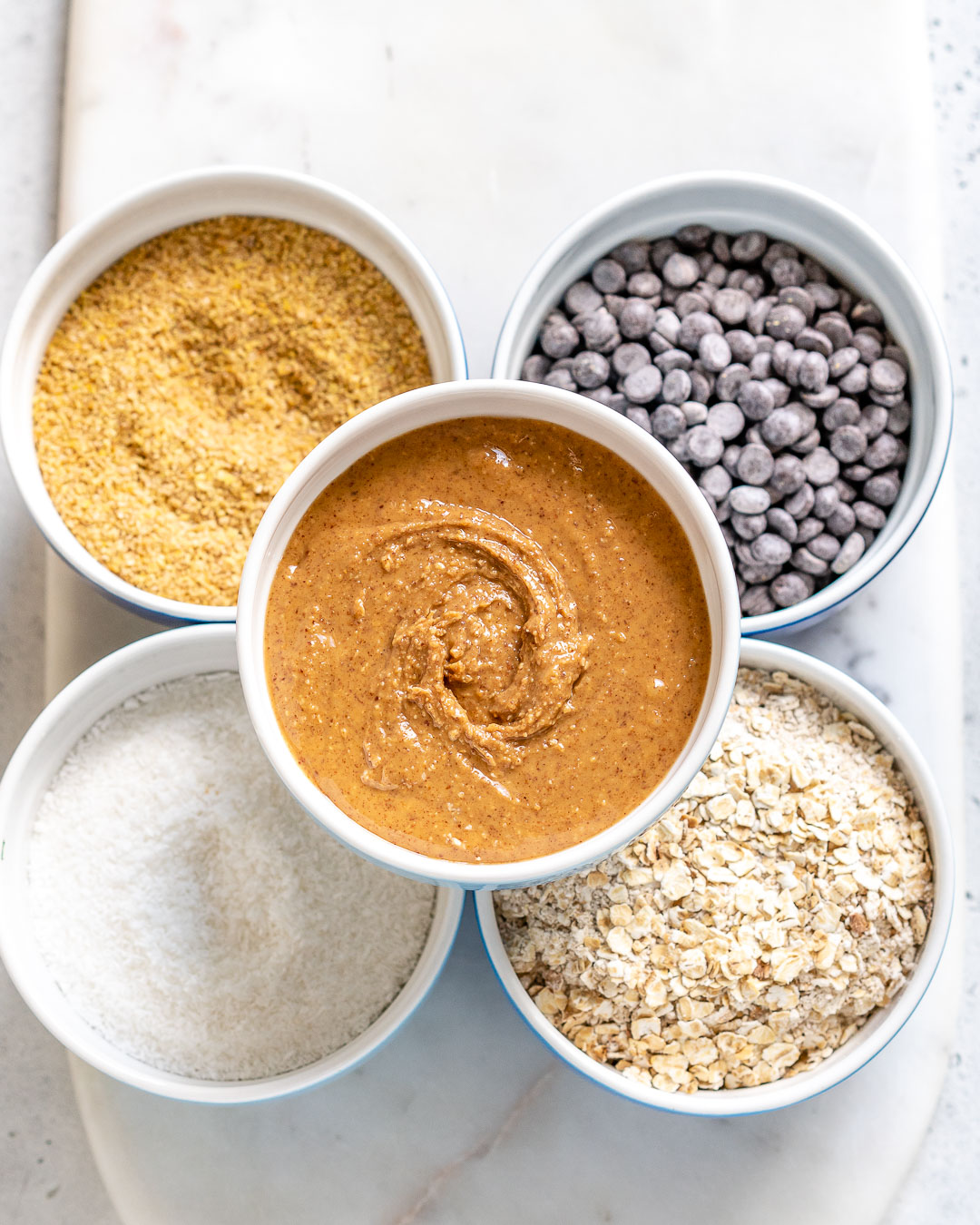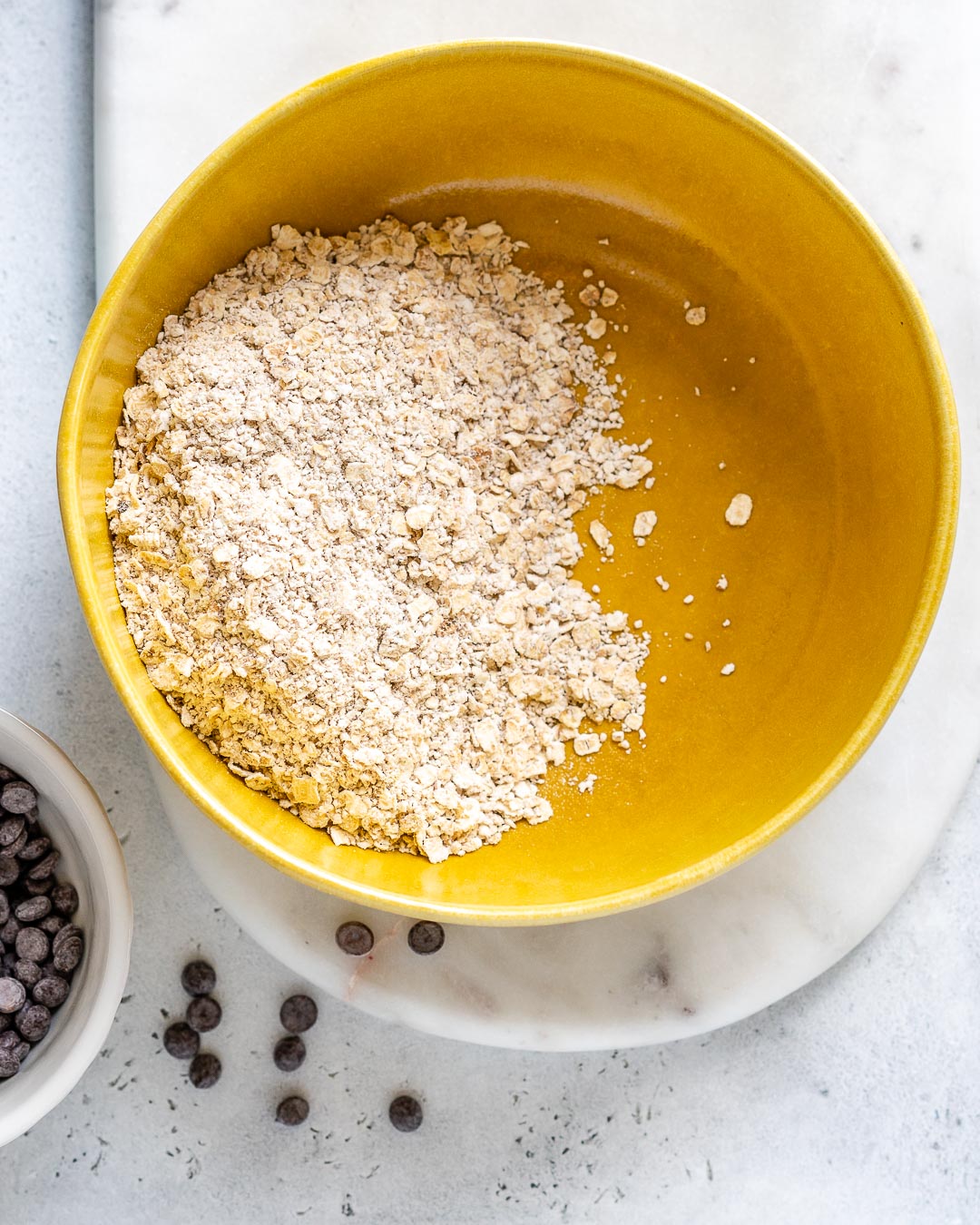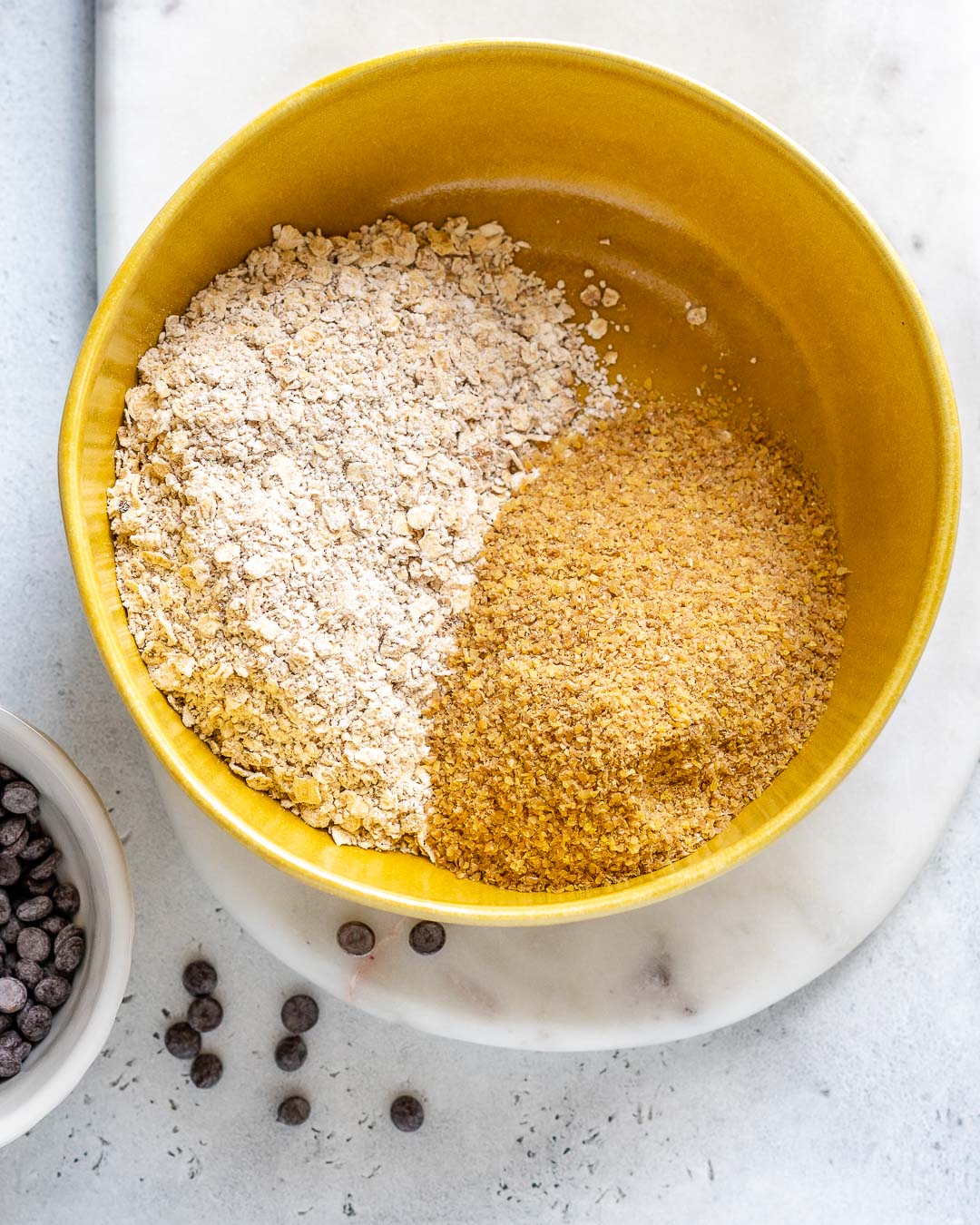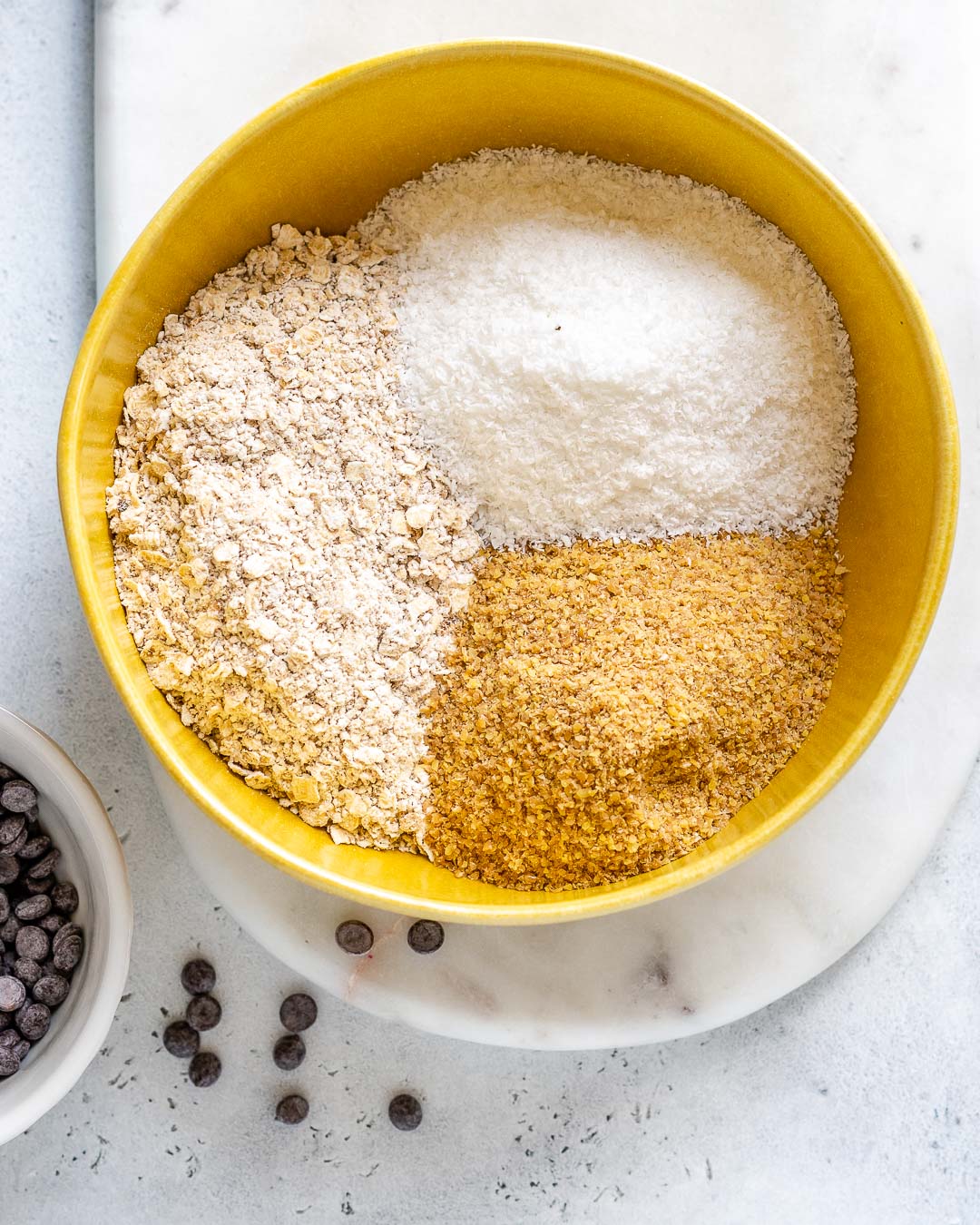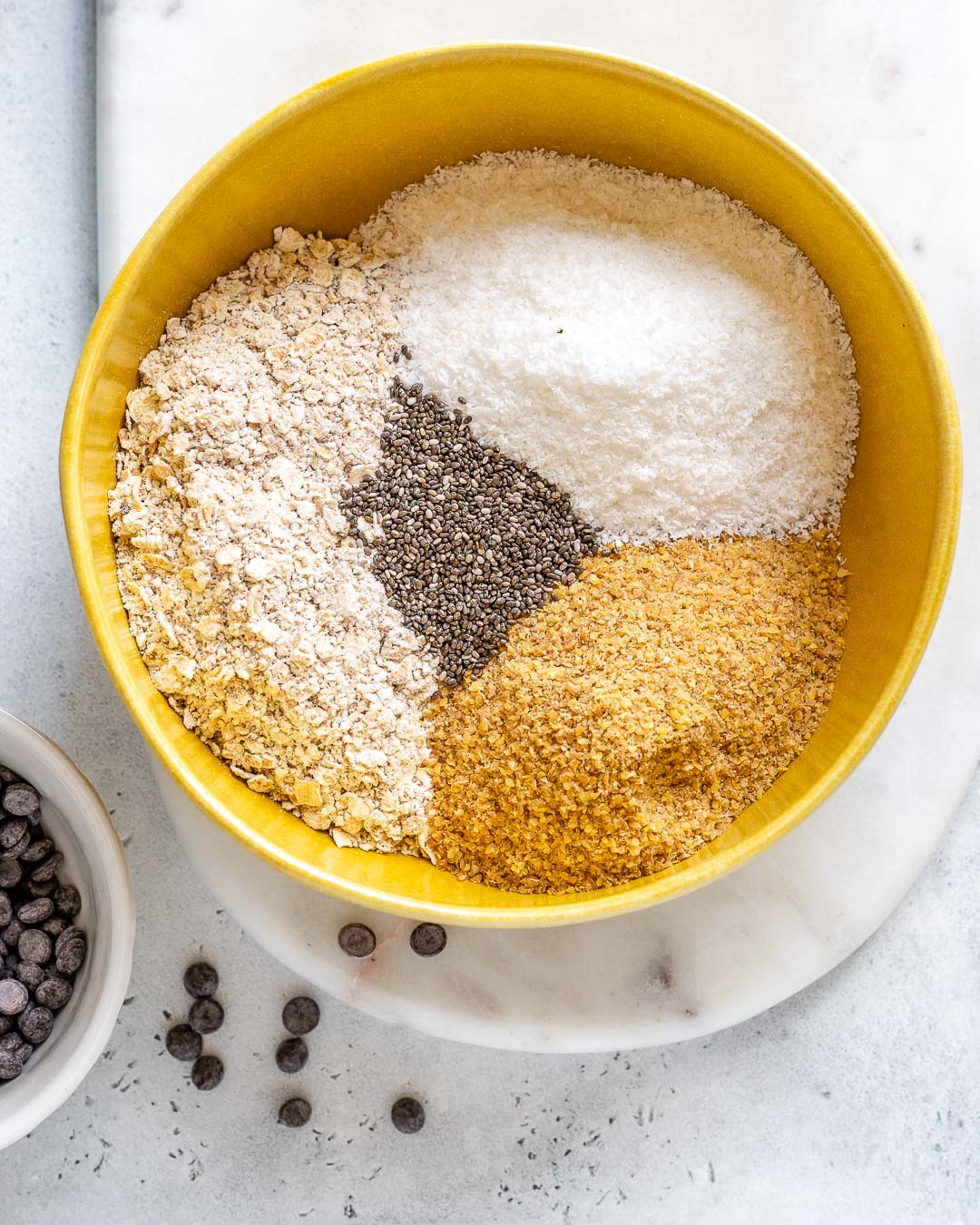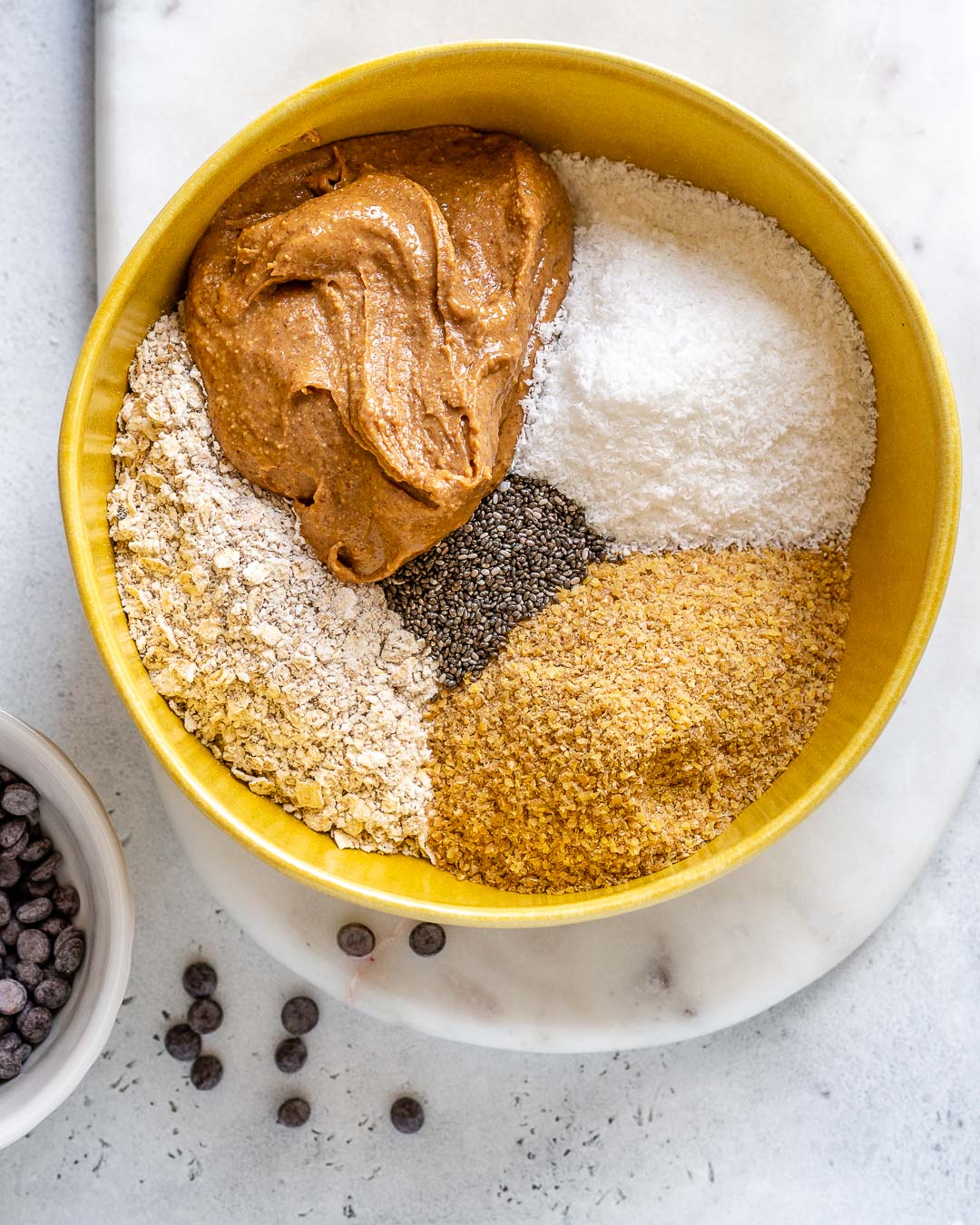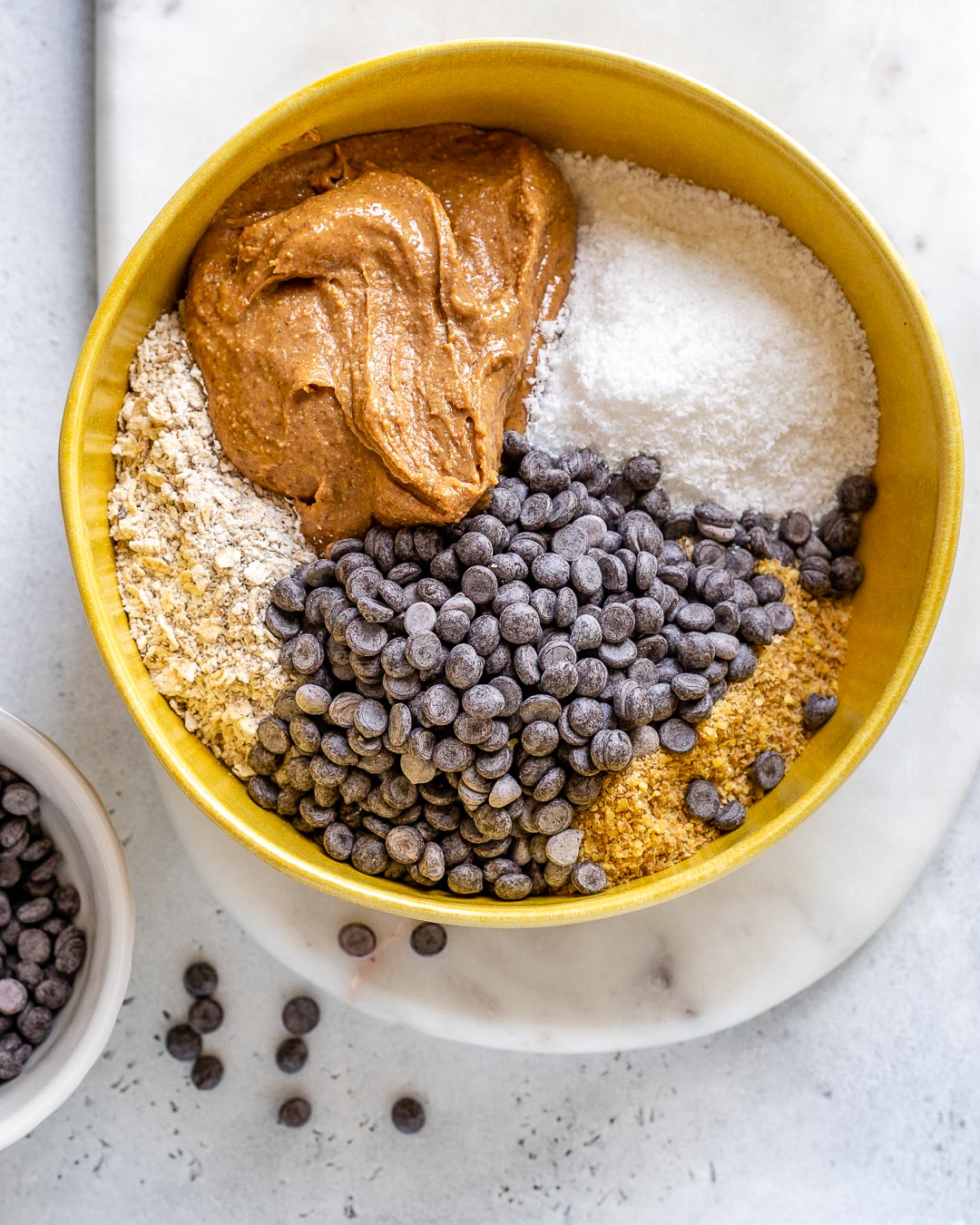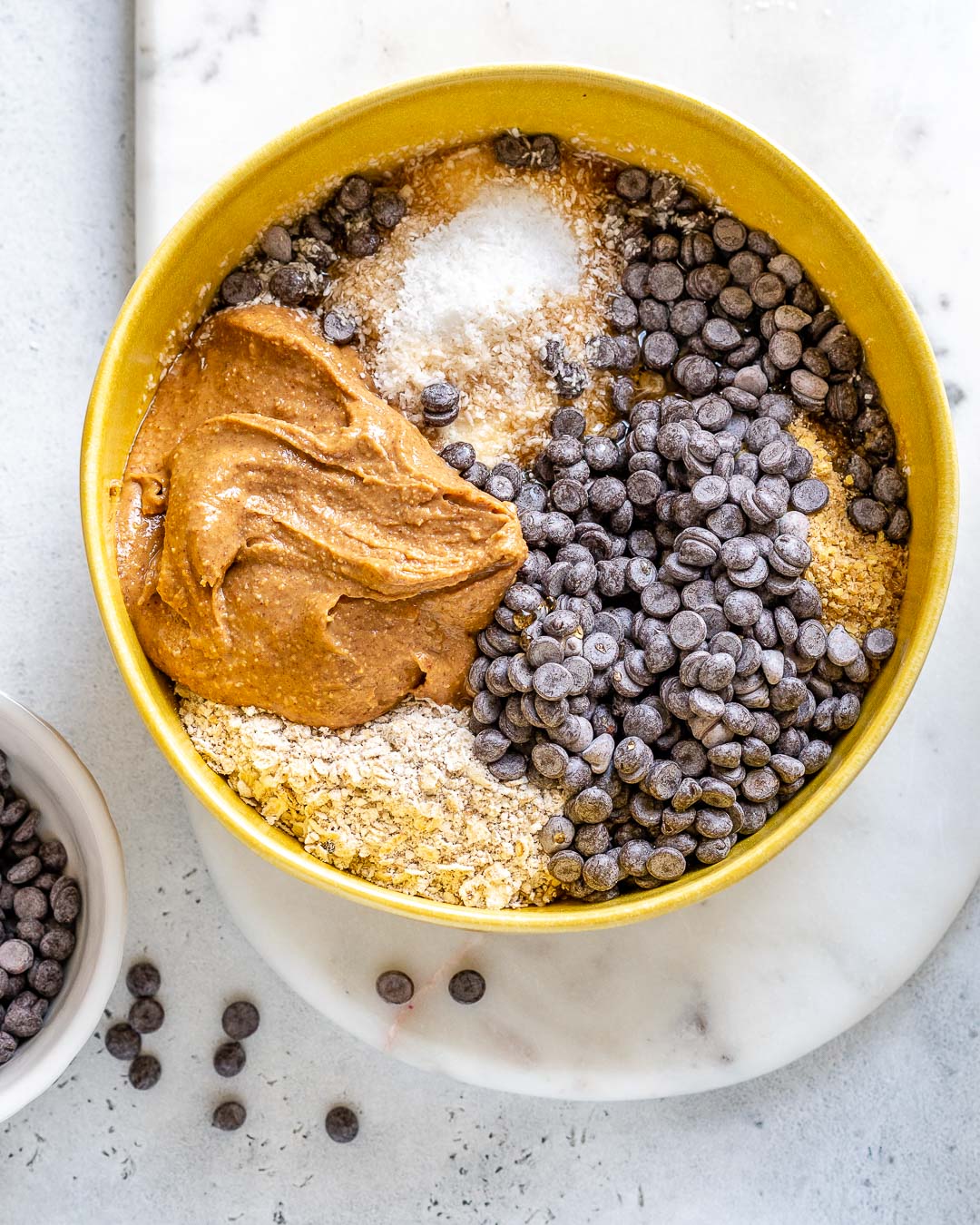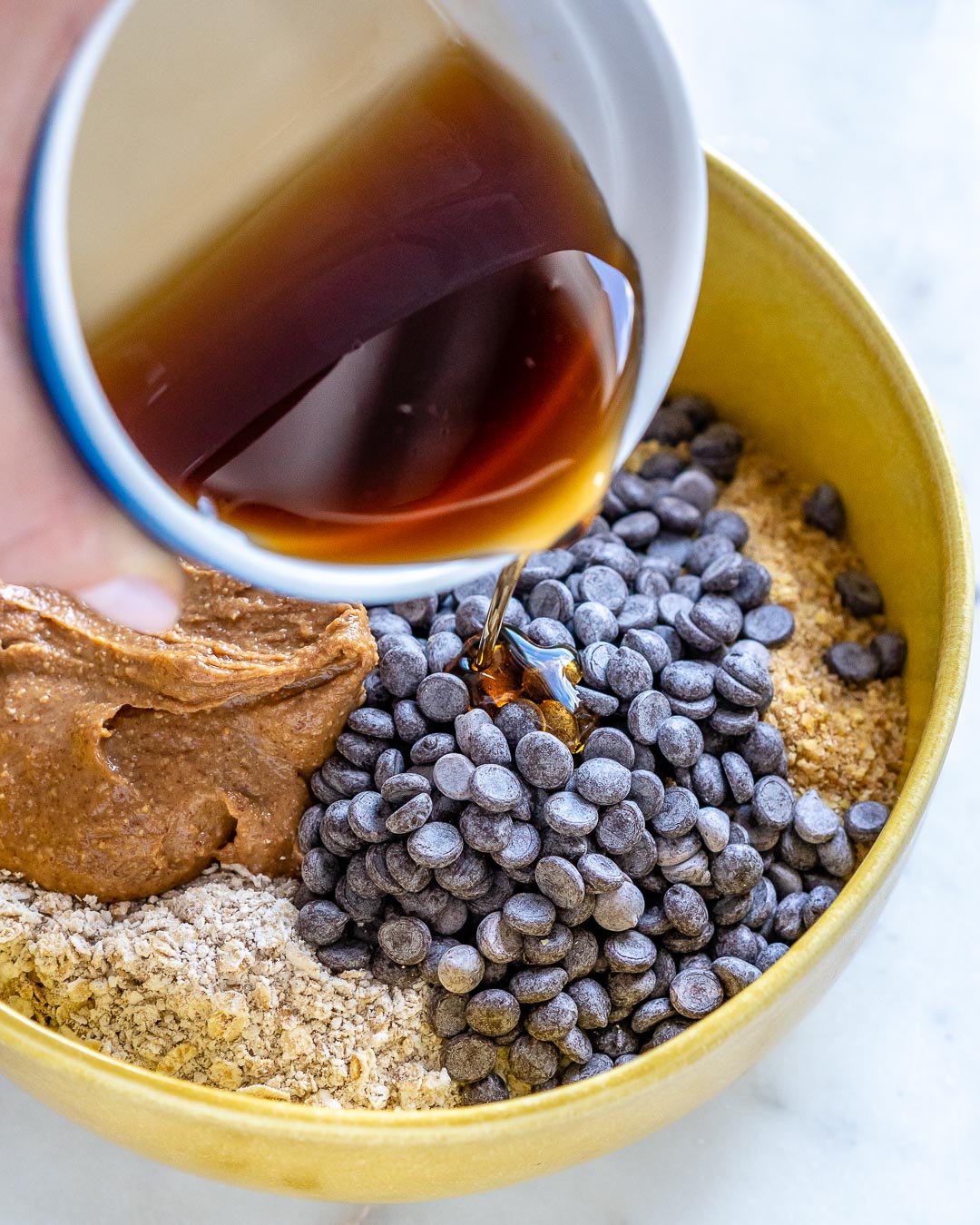 Instructions:
Place all of your ingredients in a large mixing bowl and stir very thoroughly to combine everything well.
Using a cookie scoop, scoop the mixture into your palm and roll to form a ball.
Each ball should be around 1 inch round.
Repeat with remaining mixture.
Store the balls in an air tight container in your fridge for up to 2 weeks.
These stay great frozen in the freezer up to 2 months.
❤Rachel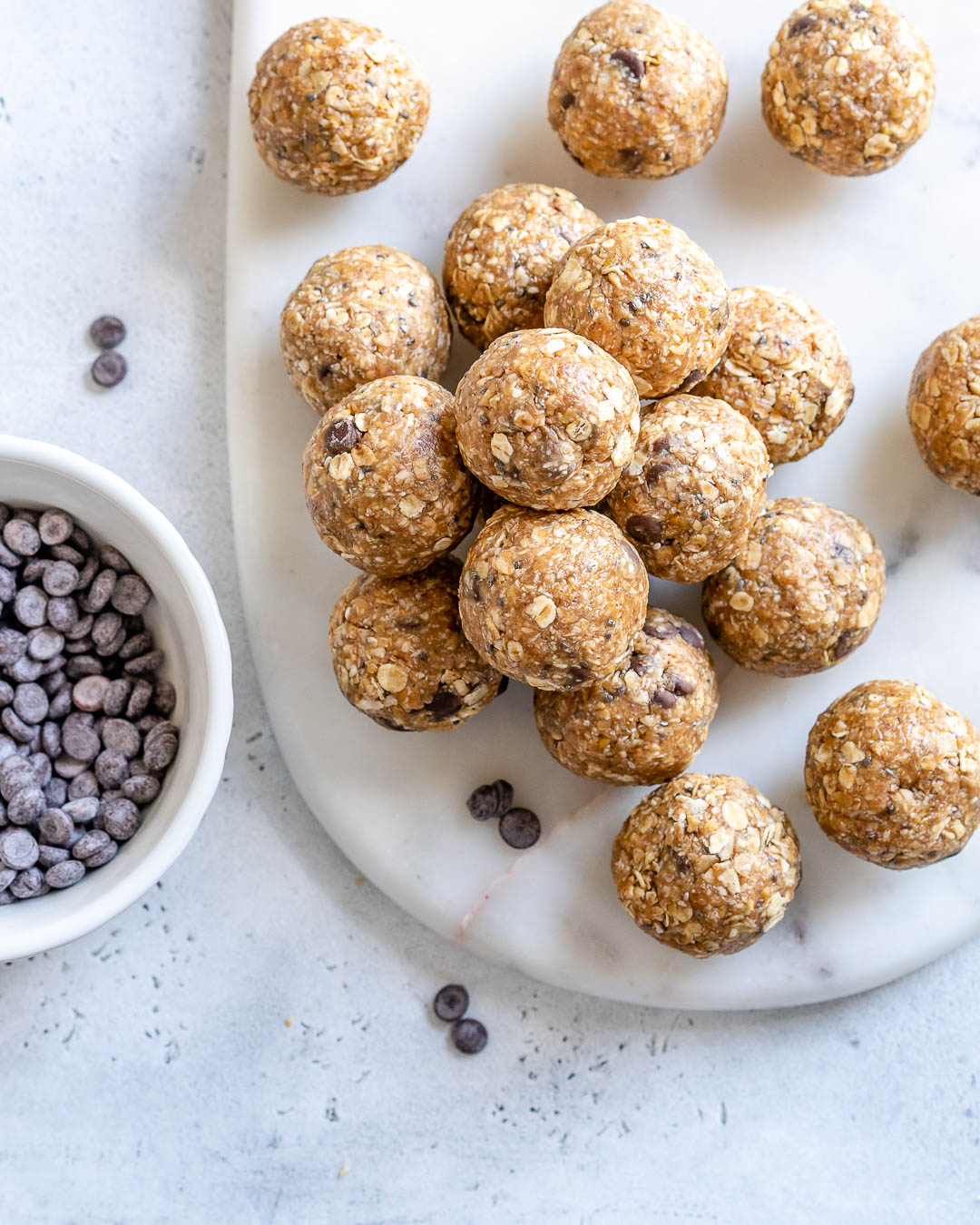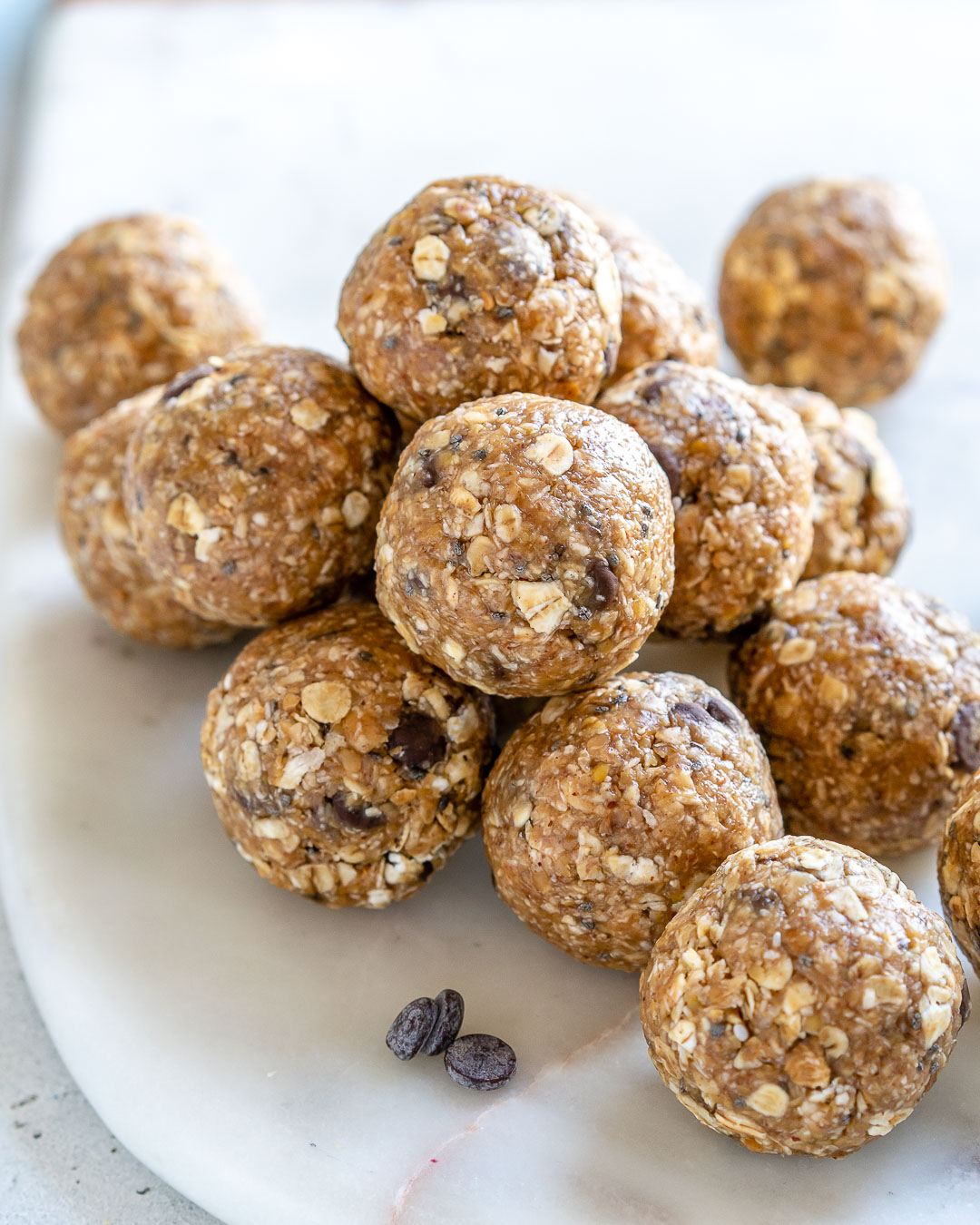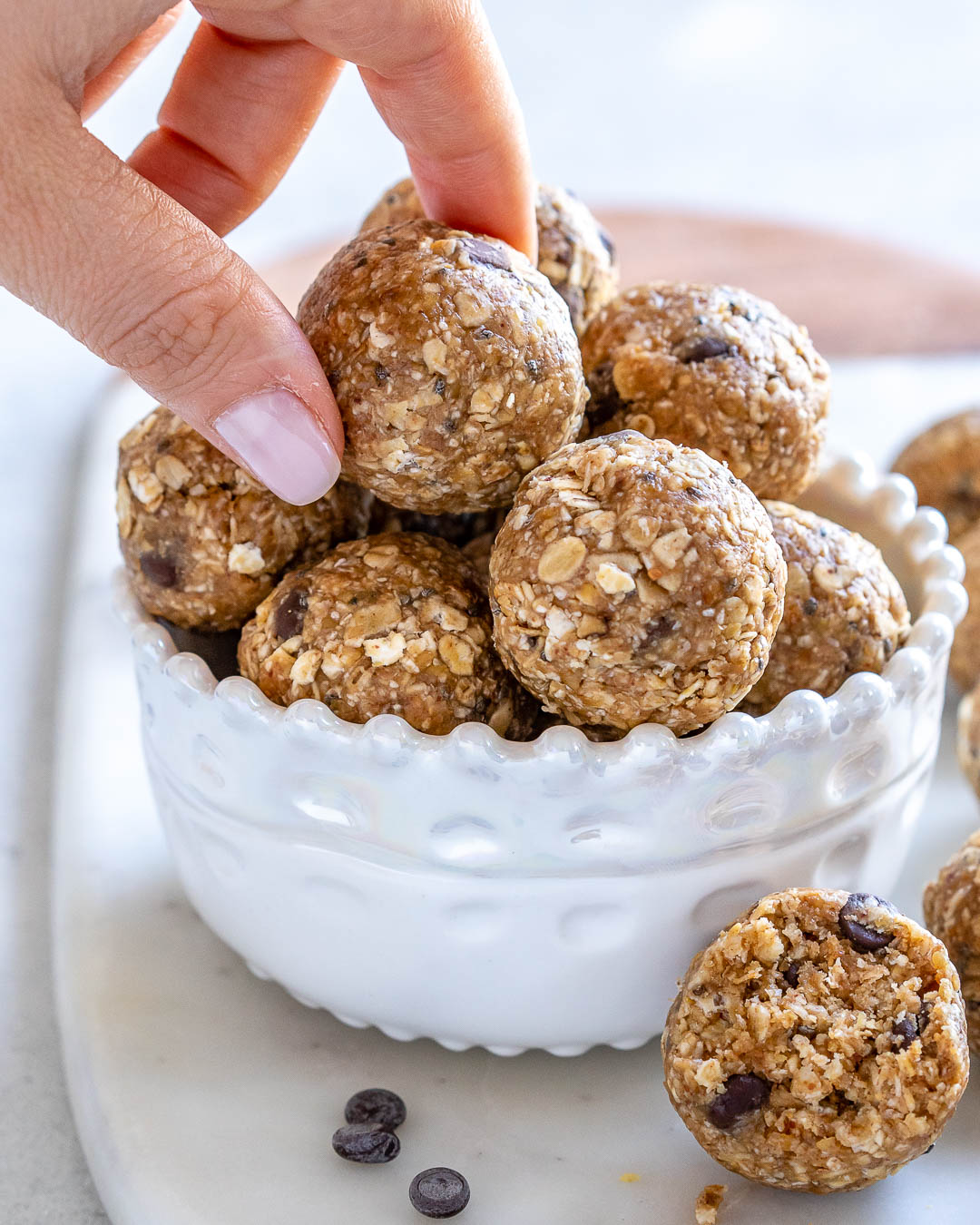 [zrdn-recipe id="1385″]


Leave a Comment Below:
Related Posts :

..