25

May, 16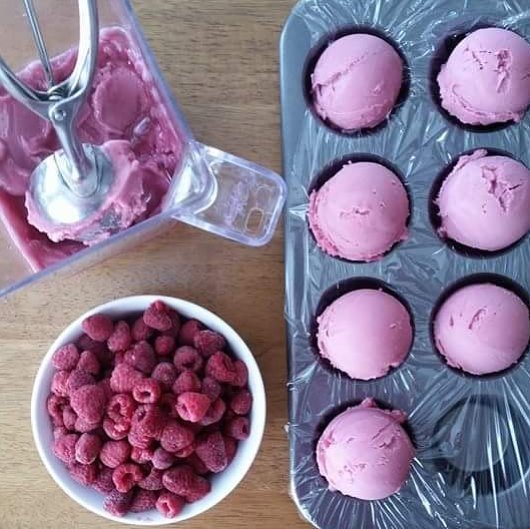 Creamy Raspberry 'Nice Cream'
Simple entertaining/serving idea since it's almost Summer!
This is so GREAT to make ahead of time, for parties!
After blending your banana "ice cream" place in a muffin tin lined with plastic wrap & freeze.

You can prepare the scoops a day ahead!  #EasyButton #PartyTime
Ingredients:

6 ounces fresh raspberries

1/2 cup raw whole cashews, soaked in warm water at room temperature for at least 2 hours, then drained well

2 bananas, peeled, thickly sliced and FROZEN

Instructions:

Purée raspberries and cashews in a blender or food processor until smooth, adding up to 1/4 cup icy cold water if needed to completely purée.
Add bananas and blend again, scraping down the sides several times, until very smooth.

Transfer to a tightly sealed freezer-safe container and freeze until just solid, about 4 hours.
Enjoy!
❤Rachel

Leave a Comment Below:
Related Posts :
..