9

Apr, 16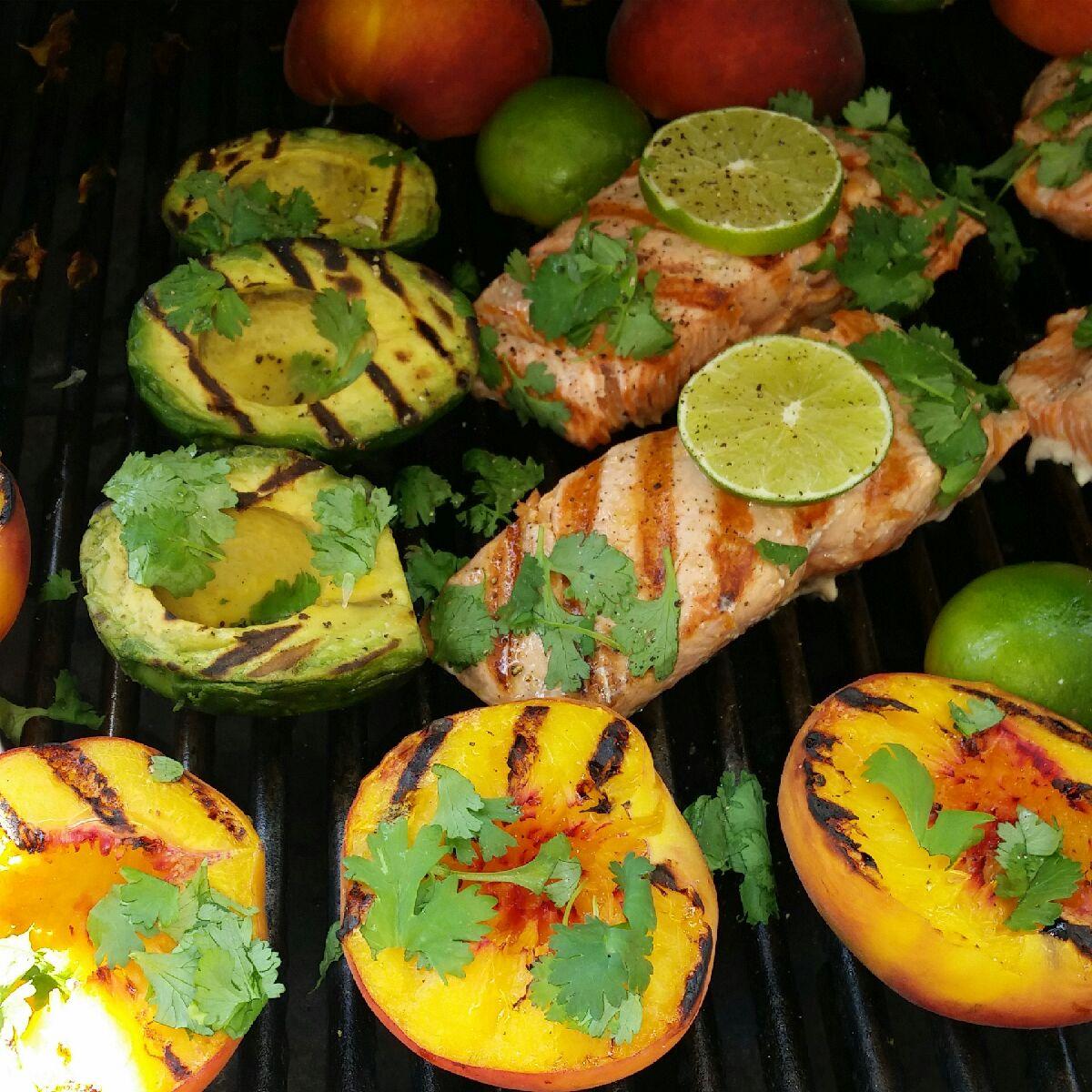 What's for dinner?
☆Everyone is always asking if "grilled/warmed avocado tastes good?"




Yes! Just Yes!
You must try it! Add a little fresh lime…you will love it!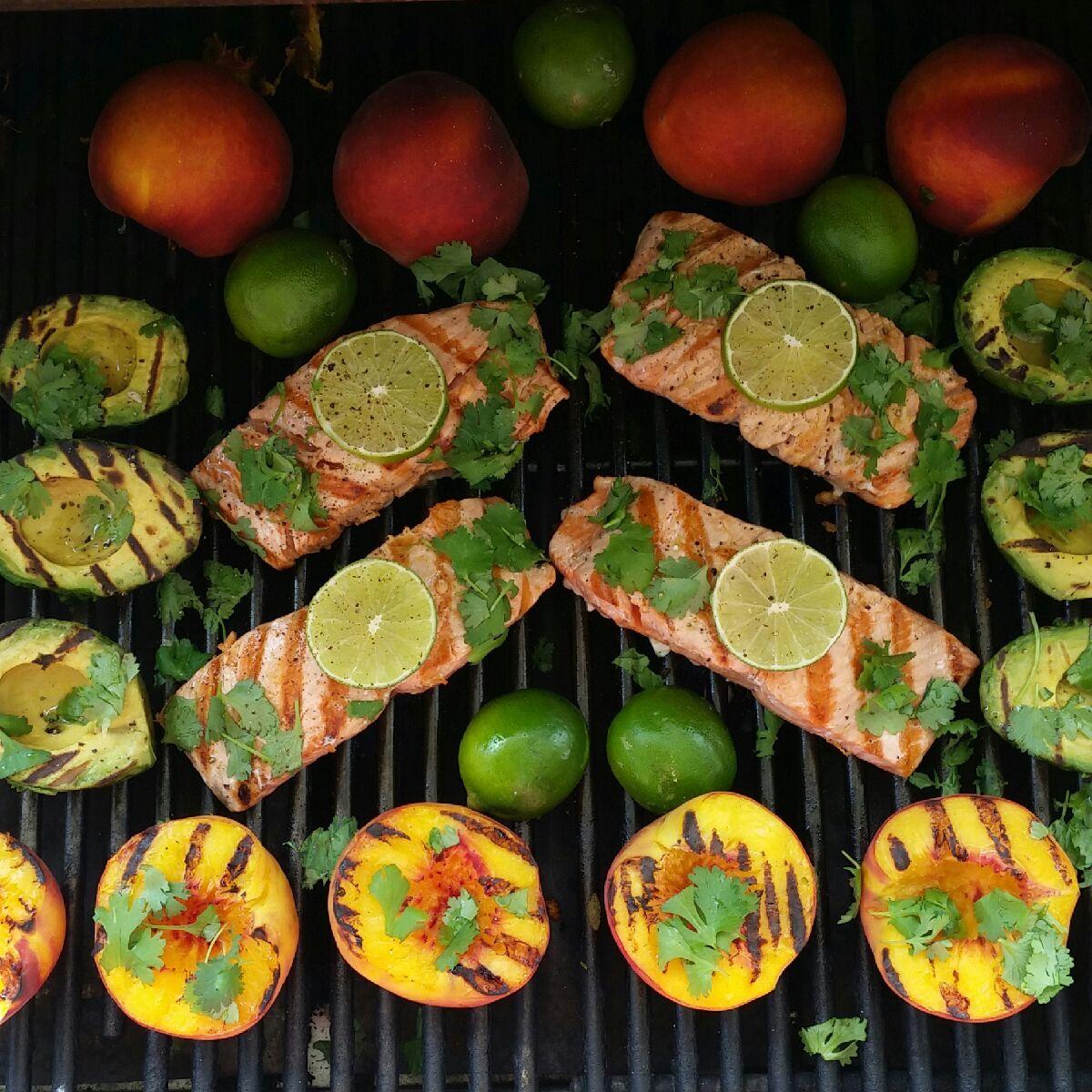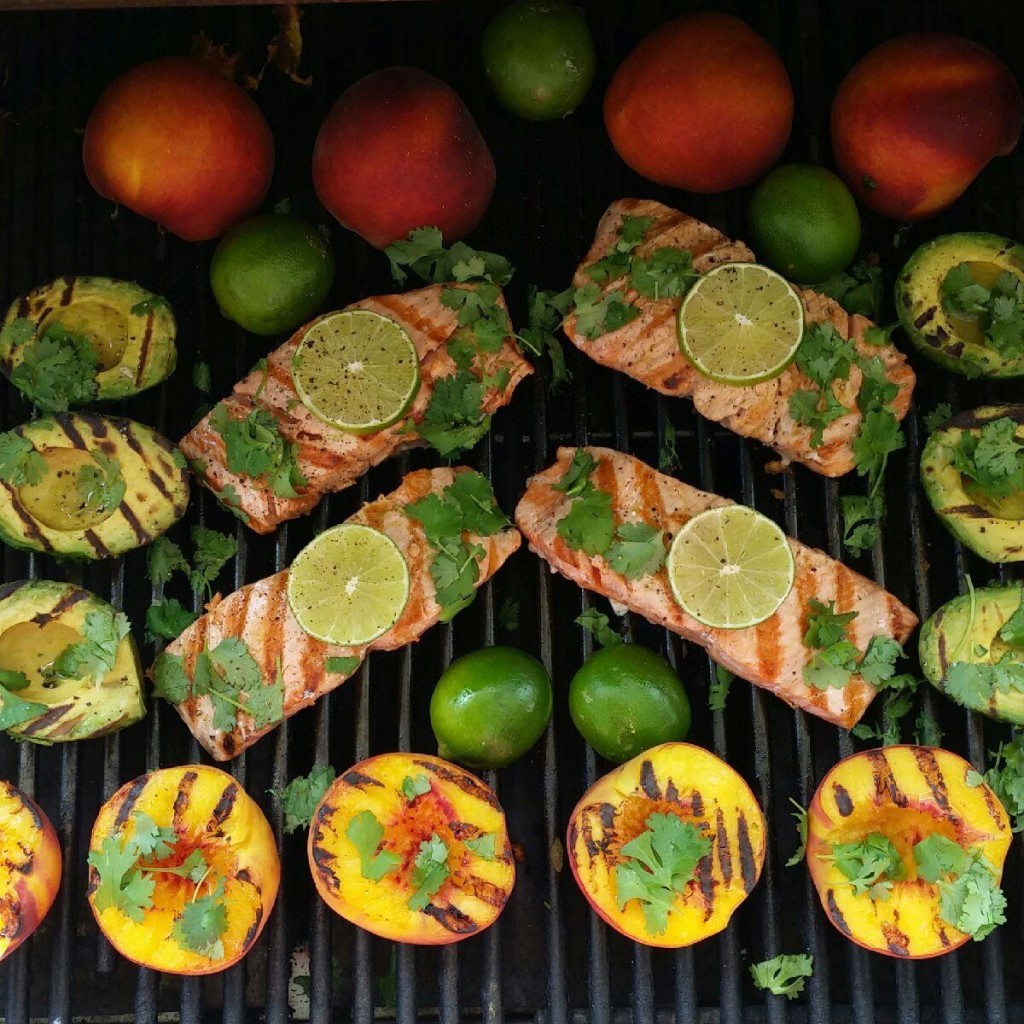 Cilantro Garlic Lime Marinade

Serves 4

In a small bowl combine:

1/4 cup avocado oil, olive oil or melted coconut oil




1 large bunch coarse chopped cilantro(just the leaves)




Juice of 2-3 large limes




2-4 cloves minced garlic




1 tsp Sea Salt




1/2 tsp Black Pepper
Directions for Salmon:
Rub marinade onto 4 Salmon Filets.




This marinade makes enough for 4 – 4 to 6 oz Salmon Servings




Let Salmon marinade in the refrigerator (covered) 2-4 hours.

Bring Salmon to room temp (about 20 minutes on the counter)




Grill until flakes easily, but still very tender



Grilled Avocado:
I doubled the marinade recipe above (separately) and brushed onto the avocado while grilling.
The avocado grills very quick. 3-4 minutes per side on a medium grill.
The idea is to simply warm up the avocado.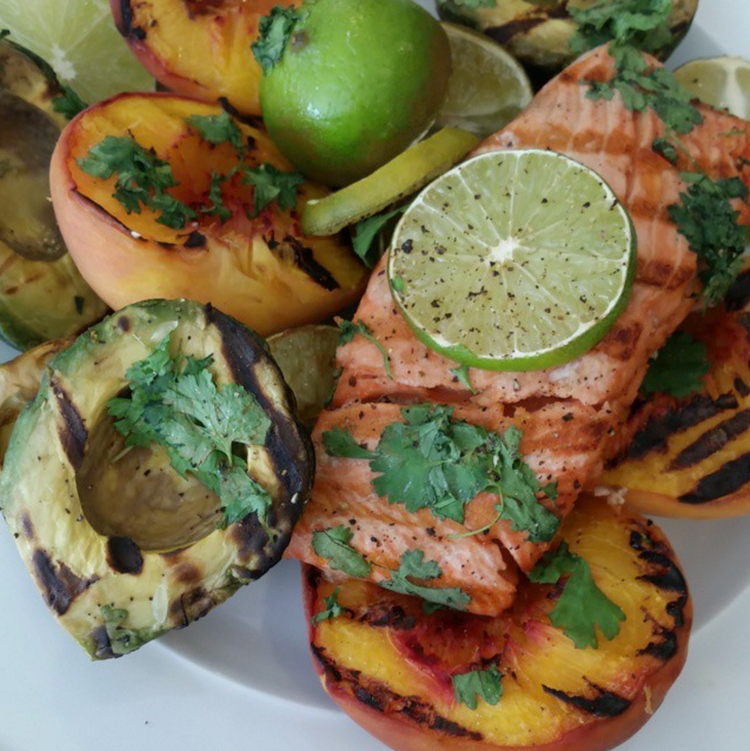 One of my All-Time FAVORITE Grilling ideas!????
Add Fresh Peaches, or Fresh Pineapple to the grill lightly brushed with Fresh Lime juice, Olive/Avocado oil, Fresh Cilantro, maybe a little Raw Honey, too ????
Tip: Be sure to brush your hot grill with a little avocado oil or coconut oil spray to prevent sticking.
Leave a Comment Below:
Related Posts :

..