10

Jun, 16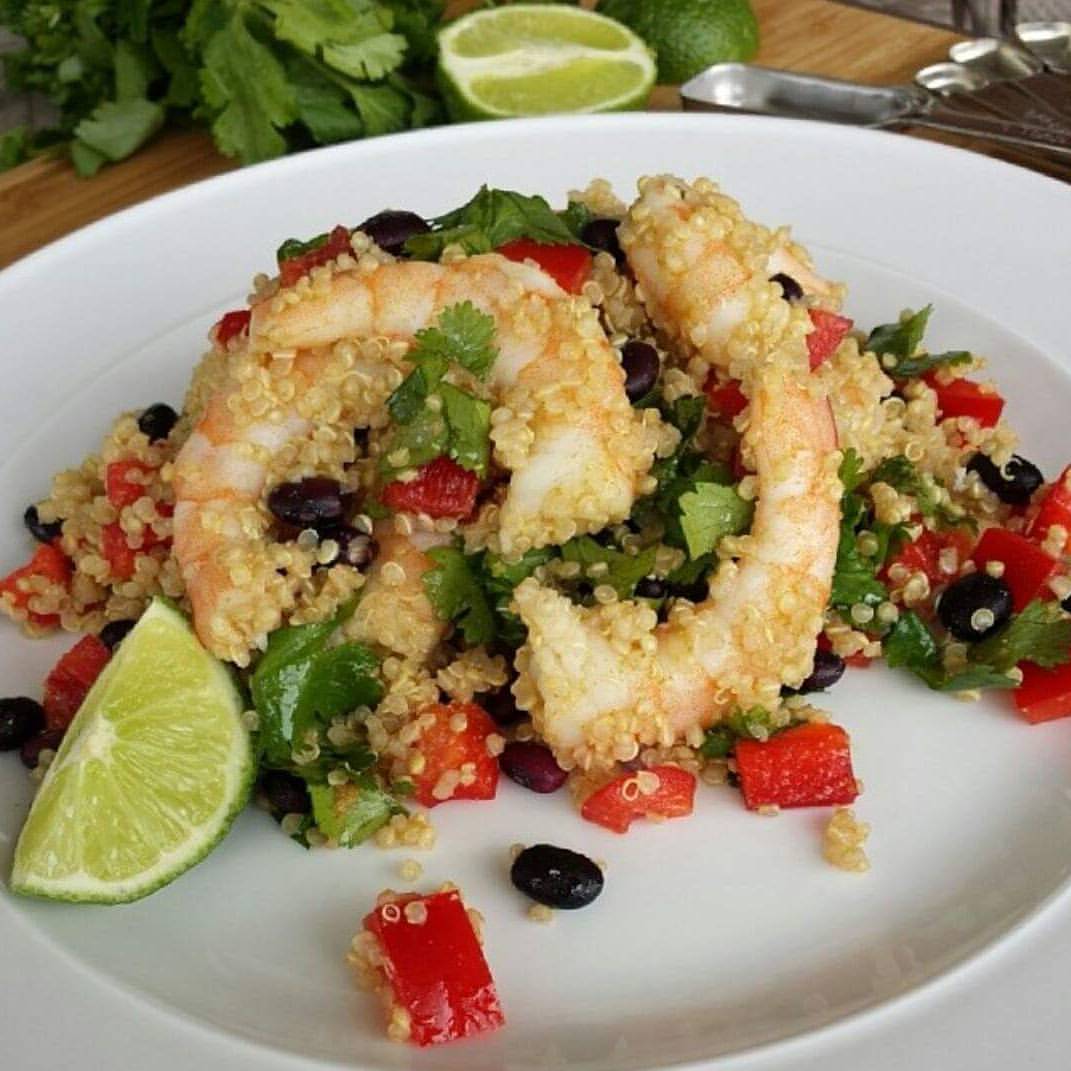 So Simple! SO GOOD
4 Servings
Ingredients:
1 cup (dry) quinoa, prepared per directions on package(this makes almost 2 cups prepared)
1 cup black beans (drained & rinsed if canned or cooked & rinsed if preparing them yourself)

16 oz cooked shrimp, tails removed

1 red bell pepper, diced

1/4 cup cilantro, chopped
 Combine the above ingredients in a large bowl

In small bowl, wisk:

2 Tbsp extra virgin olive oil

4 Tbsp fresh squeezed lime juice


2 tsp ground cumin

pinch of sea salt and pepper to taste
Directions:
3.  Pour lime dressing over chopped salad ingredients, gently combine.
4.  This is great served warm or cold.
5.  I prefer the salad chilled in the refrigerator for an hour.
Leave a Comment Below:
Related Posts :

..