29

Aug, 16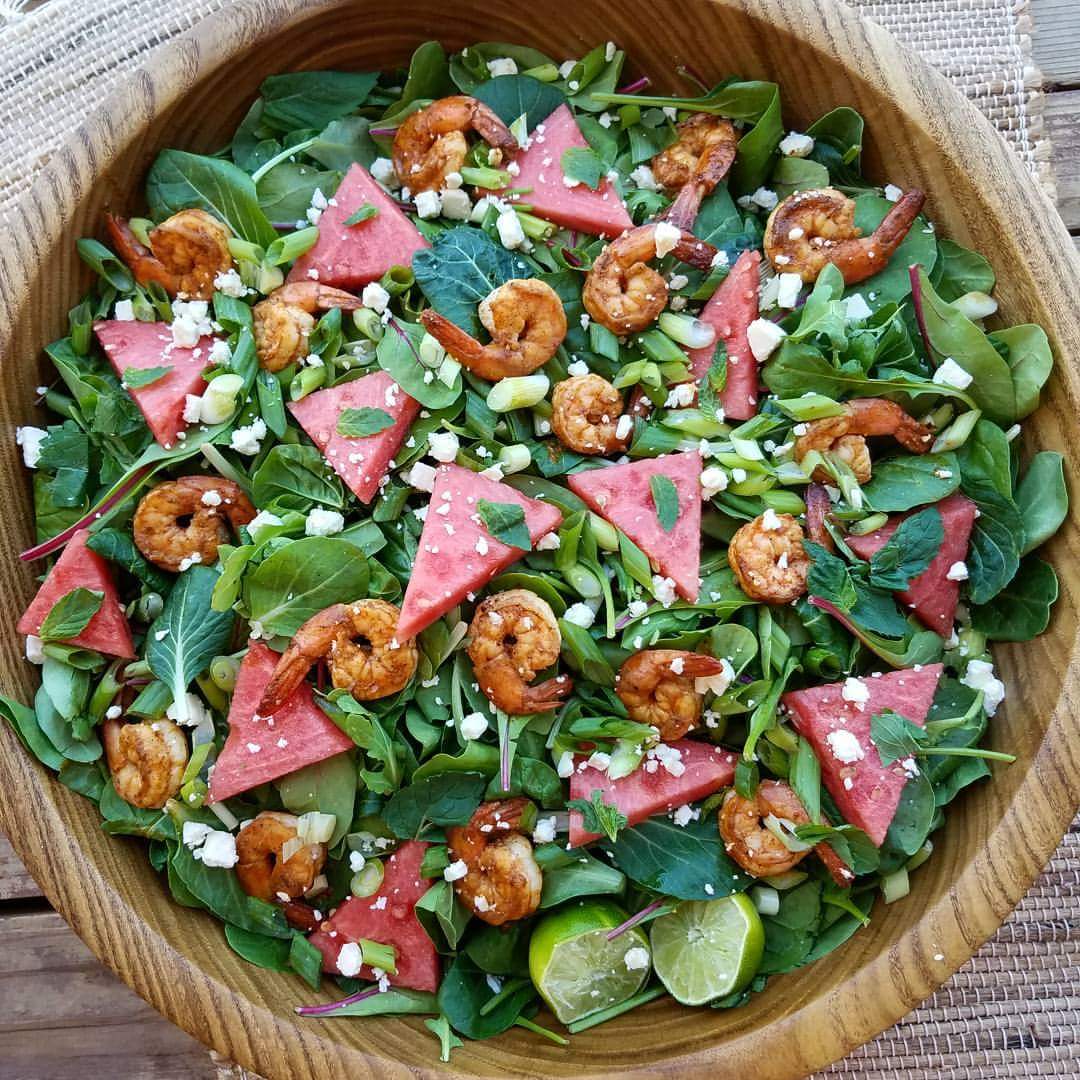 Made this salad for a girlfriends luncheon this afternoon…total hit!
You'll need:
mixed baby greens
shrimp – deveined, raw
fresh lime
chili powder
green onions, sliced
watermelon sliced into triangular bites
crumbled feta
fresh mint leaves
A low sugar balsamic vinegar for dressing if desired
This recipe was inspired by a Jamie Oliver salad…super simple!
Squeeze a lime or two over your raw shrimp and 1 tsp chili powder per lb. of shrimp – toss to combine.
I then sautéed the shrimp over med-low high heat in a large skillet with about 2 tsp avocado oil per lb. of shrimp.
Arrange all ingredients nicely on a large platter  or bowl, serve with fresh lime wedges and balsamic.
Leave a Comment Below:
Related Posts :

..