28

Jun, 16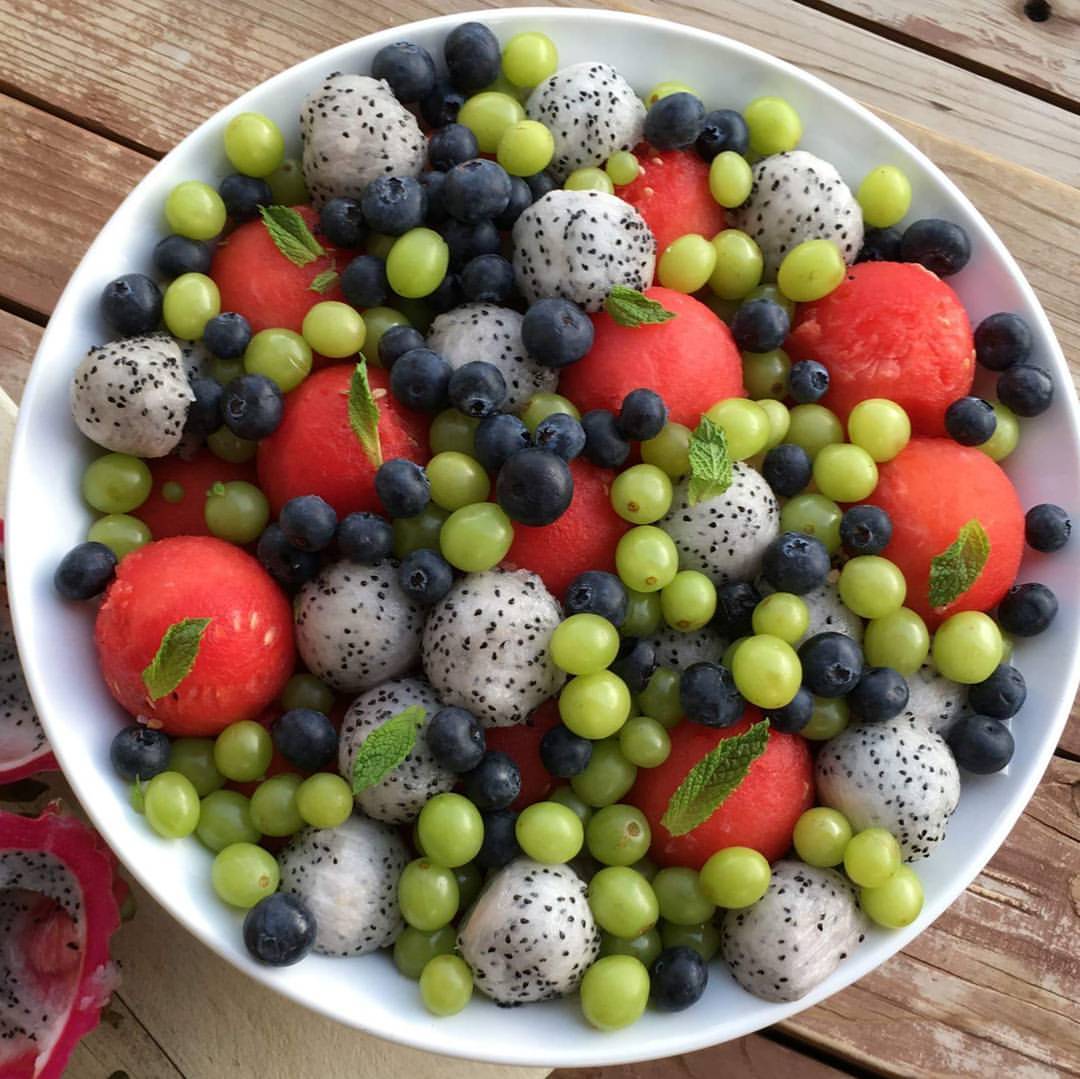 Dragonfruit Watermelon Summer Fruit Salad
Life is like a Fruit Salad…
Full of color, and lots of surprises throughout.
Ingredients:
Watermelon
Dragon Fruit

Green Grapes


Fresh Organic Blueberries

Mint
Instructions:
Add all ingredients to a bowl and toss to combine.
Make this recipe your own, add your favorite berries and melons to this fruit salad!
Enjoy!
❤Rachel
Leave a Comment Below:
Related Posts :
..