10

May, 22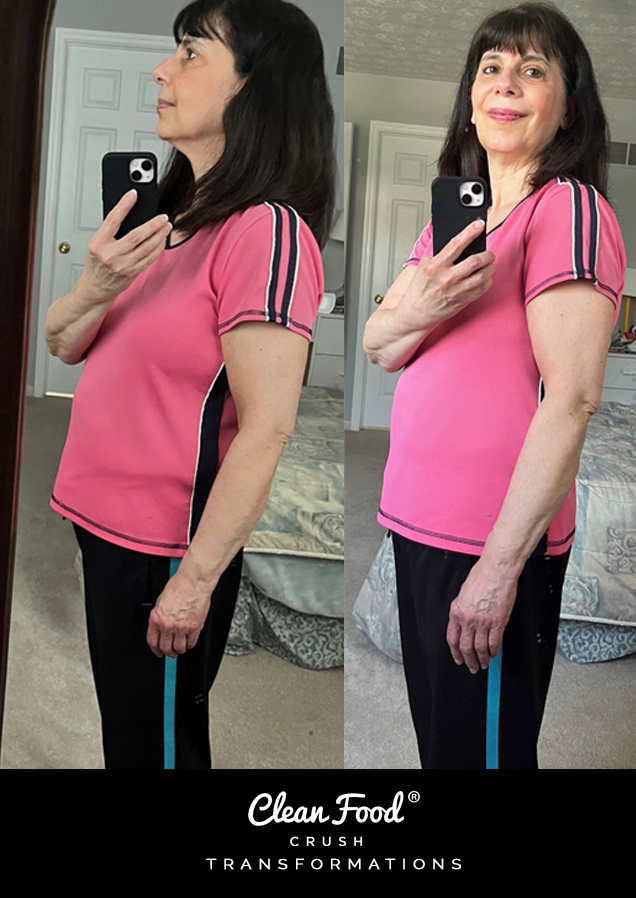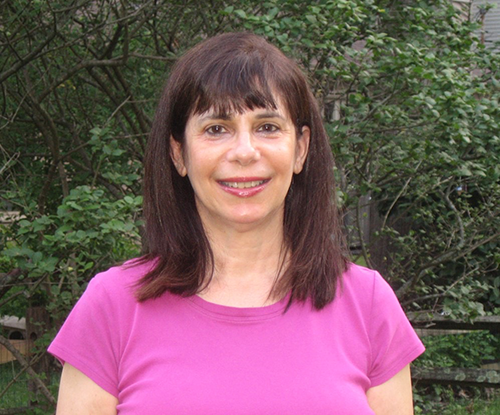 Sherry Lost 18 Pounds and Found a Plan That Works!
Hi my name is Sherry and I am 62 years young! I have 3 grown children and my husband and I have been married for 38 years. I teach preschool and spend endless hours creating activities and games. I enjoy playing with my Corgi, and love watching HGTV, and Food Network shows.
I originally joined CFC in 2016 and lost 18 pounds, but did not become a yearly member. I didn't want to pay that much for a year, and always wished I could rejoin as a new member and only pay for a month, but that was never an option until now. I recently rejoined on March 1, 2022, under the new "yearly member" status, but now I can choose to go month by month.
Before I started Clean Eating I was addicted to sugar.
I ate what I thought was healthy for breakfast lunch and dinner, but snacking the rest of the day was a sugar feast. I tried other diets like low carb, Jenny Craig, and even saw a dietician, but I would get ravenous by late afternoon and binge on extra food only to continue to gain more weight. I felt sluggish all the time and would eat carbs to give me energy which only made me feel worse, and my GI system felt sick every day.
Last year I saw a dietician who charged $150 an hour (CFC monthly price is a deal!), who basically told me each meal should be a certain number of proteins, carbs and fats. It was very similar to CFC, however, the dietician told me I could eat any kind of food (processed or not) as long as the portion size matched the exchange list. She didn't give any recipes and I struggled to figure out what to eat. It literally took me 3 hours to plan my menu for the week under her plan because most of my recipes had too many of 1 exchange and not enough of another.
The dietician's plan wasn't keeping me full, or I was bored eating the same recipes. The dietician said my symptoms seemed to indicate I have low blood sugar issues. Even though her plan was structured to keep sugar levels even, it wasn't working because she allowed both simple and complex carbs. Even when I did eat complex carbs, I struggled with menu planning because it never occurred to me to eat 1/2 serving of oatmeal AND eggs for breakfast. I was eating a full serving of oatmeal (which was equal to 2 carbs) and no protein. Without the protein, I got low blood sugar symptoms an hour later. After losing 15 pounds with the dietician, I was starving and started binging and going off program, and gained it all back over the next 9 months.
I just rejoined CFC on March 1. The first time I joined I lost 18 pounds and felt enormous energy. I maintained for a year, but slowly, even though I thought I was eating clean, I started gaining weight and was having more cravings. Back then I was basically told no need to count calories or be concerned about exchanges (other than fruit is limited to 1 cup per day). I was told just eat until you are full and if you are eating clean ingredients you'll be fine. I thought whole wheat (pasta and some breads) were clean, so I was eating more of those after my program ended, and I think that's what started my decline, so it appeared clean eating wasn't working for me anymore. This time CFC gave me more specific information about what exchanges and portions I should eat for each meal starting week 2 and beyond.
My favorite recipes are the famous banana (pancake) waffles. My brain does not accept the fact that the waffles are not a starchy carb. My whole family loves the Tangy chicken. I'm trying new vegetables like Brussels sprouts and even got my husband who eats very few veggies to ask for more! The recipes are easy to follow, and all of the ones I've made for the family are given thumbs up!
I Am In A Groove Now
I found CFC's structure, portion sizes and high-value foods to be exactly what my body needs. No more cravings, jitters, or hunger in between meals. Meal planning is so much quicker on CFC, but most importantly there are so many recipes. I'm not bored, and I don't have to think "does this recipe fit into my plan?" I have my energy back and I haven't had any digestive issues since restarting. I lost 9 pounds during the 30-Day Challenge and 18 pounds to date.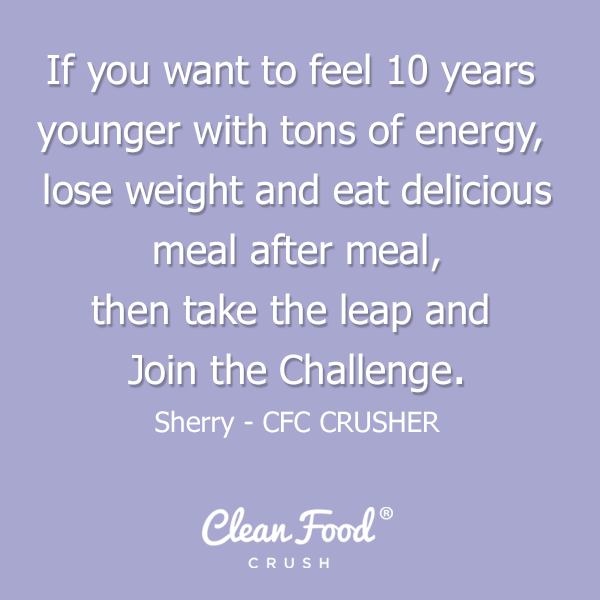 The Challenge team is super supportive. I tried a number of times to go back on week 1 myself and never made it past day 4. The support offered by joining the group again made my weight loss a success!
If you want to feel 10 years younger with tons of energy, lose weight and eat delicious meal after meal, then take the leap and sign up.
You have nothing to lose except weight!
– Sherry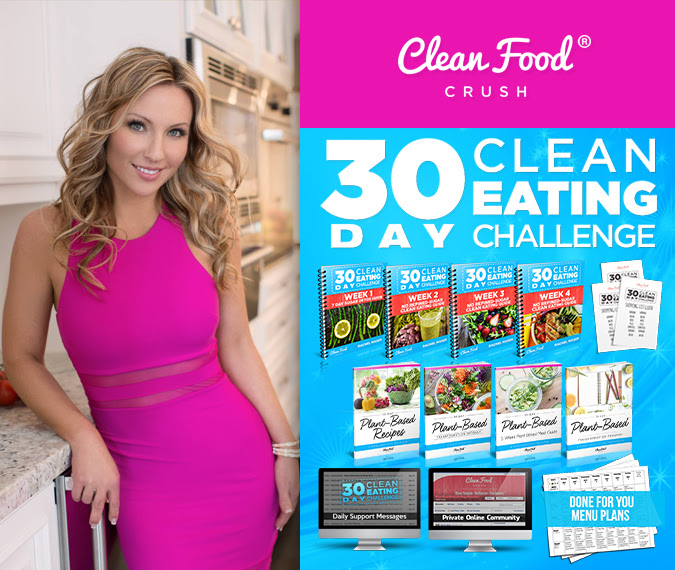 Leave a Comment Below:
Related Posts :
..