21

Aug, 20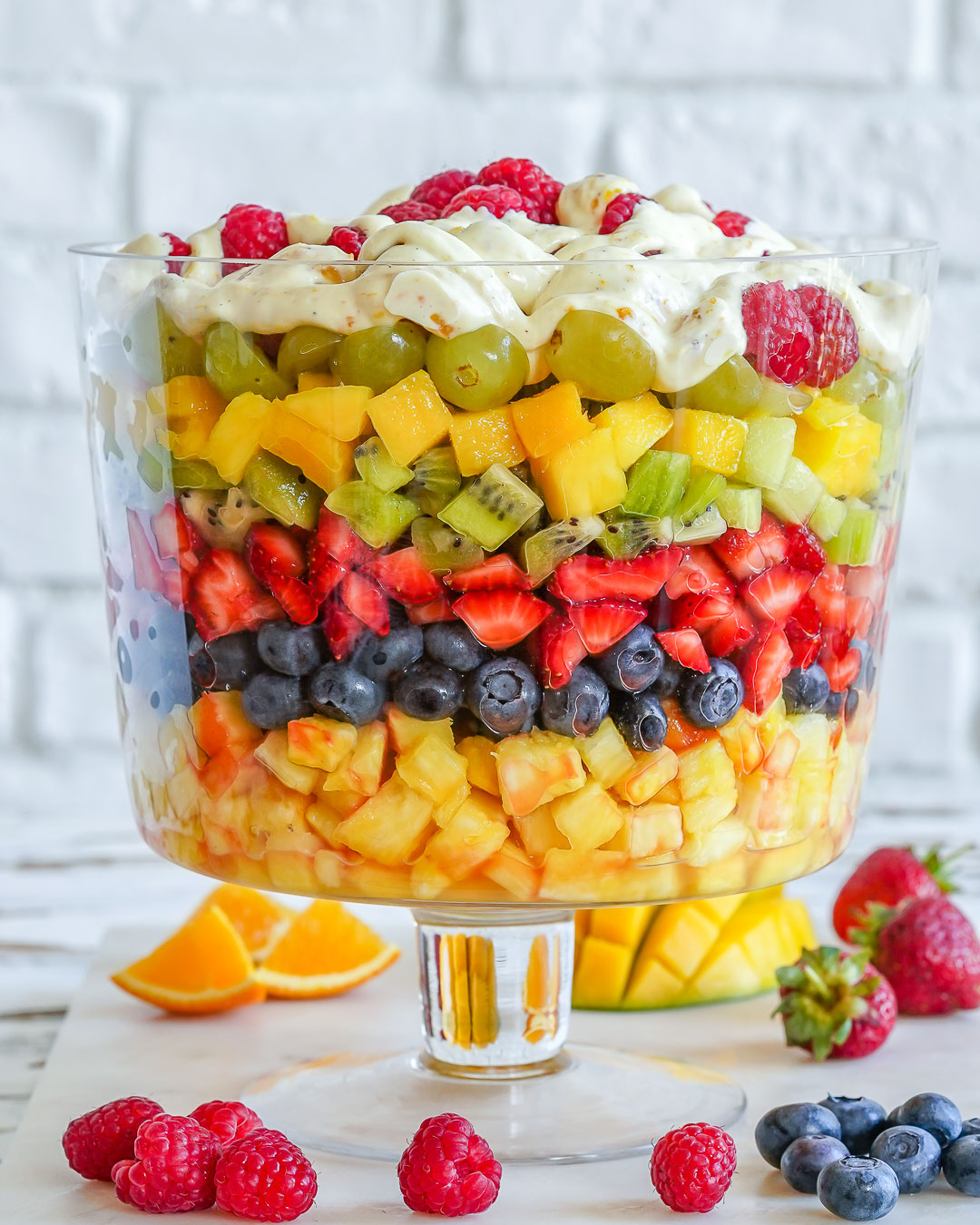 7 Layer Fresh Fruit Salad
A GORGEOUS fruit salad creation that will totally impress your friends & family – while satisfying all those sweet cravings at your next get-together!
With the abundance of fresh Summer fruit available right now, let's have some fun!
Fruit is nature's nutrient-packed candy, after all!
This fruit salad actually reminds me of something my aunt used to make and bring to parties when I was a kid, but I'm pretty sure hers was full of cool whip or marshmallow fluff or something like that!
This Salad tastes better after spending a few hours in the fridge, so not only is it BEAUTIFUL, but it's super convenient to serve guests.
To assemble your layered salad, use a clear glass bowl with straight sides as shown to create this gorgeous layered look.
There's no doubt – we first eat with our eyes!
Those BRIGHT layers just beg to be eaten!
Feel free to make substitutions with what YOU have on hand, what's in season, or whatever fruit your family loves best.
Get CREATIVE and have lots of FUN with this one!
Even though you may be tempted to mix it all together right before serving, don't. Instead, serve with a long deep spoon or tongs, and let everyone scoop out what they want.
Ingredients:
2/3 cup freshly squeezed orange juice
1/4 cup freshly squeezed lemon juice
grated zest from 1 orange
grated zest from 1 lemon
1 cinnamon star anise
1/4 cup raw honey or pure maple syrup
1 cup plain Greek yogurt
For the Fruit Salad:
2 cups cubed fresh pineapple (about 1/2 of a large pineapple)
2 medium mangoes peeled, pith removed and chopped
4 medium kiwifruit, peeled and chopped
2 cups chopped fresh strawberries
2 cups blueberries
2 cups raspberries or blackberries
2 cups seedless grapes
Instructions:
Cut your pineapple and mangoes into small cubes.
Peel and slice your kiwi as shown, and cut the strawberries into halves.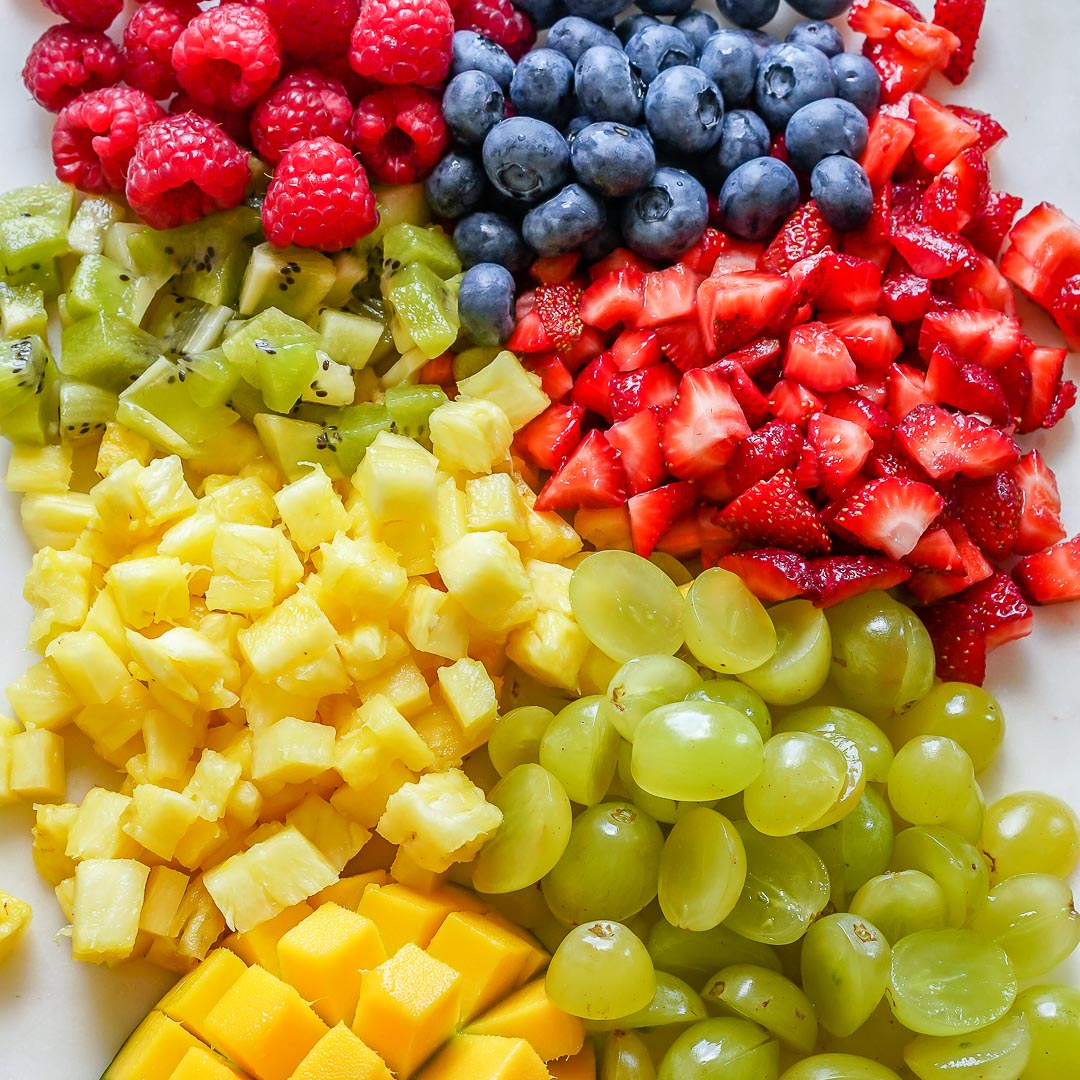 In a medium saucepan, combine orange juice, lemon juice, orange zest, lemon zest and honey.
Add star anise and place over medium heat.
Bring your mixture to a low boil.
Once the mixture starts to bubble reduce the heat to low and let simmer for about 5 minutes, until thickened a bit.
Once done, discard the star anise and place your mixture into a bowl.
Let it cool at room temperature for 10 minutes.
Stir in yogurt and whisk well, until smooth and well combined.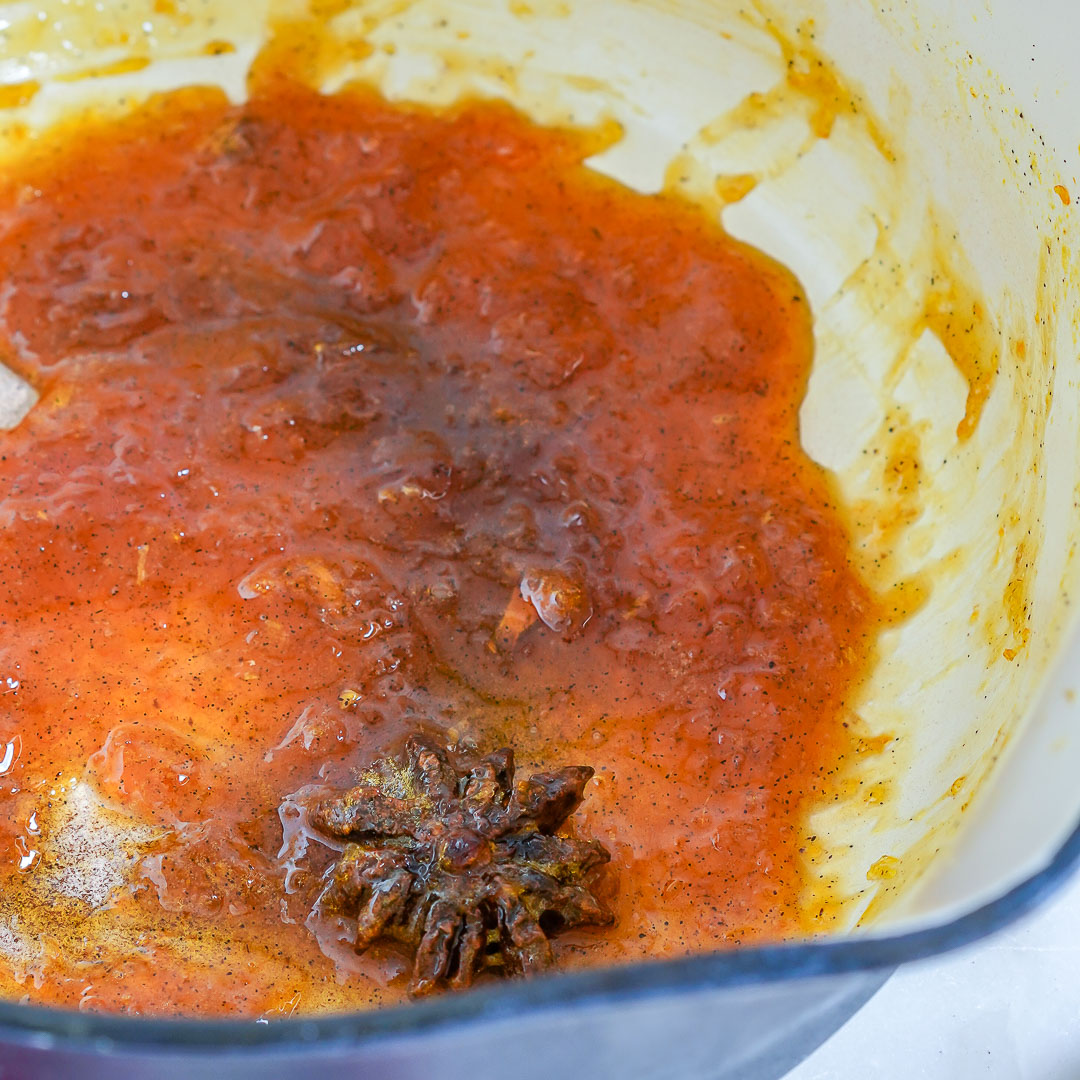 In a glass bowl or trifle dish add pineapple and then blueberries.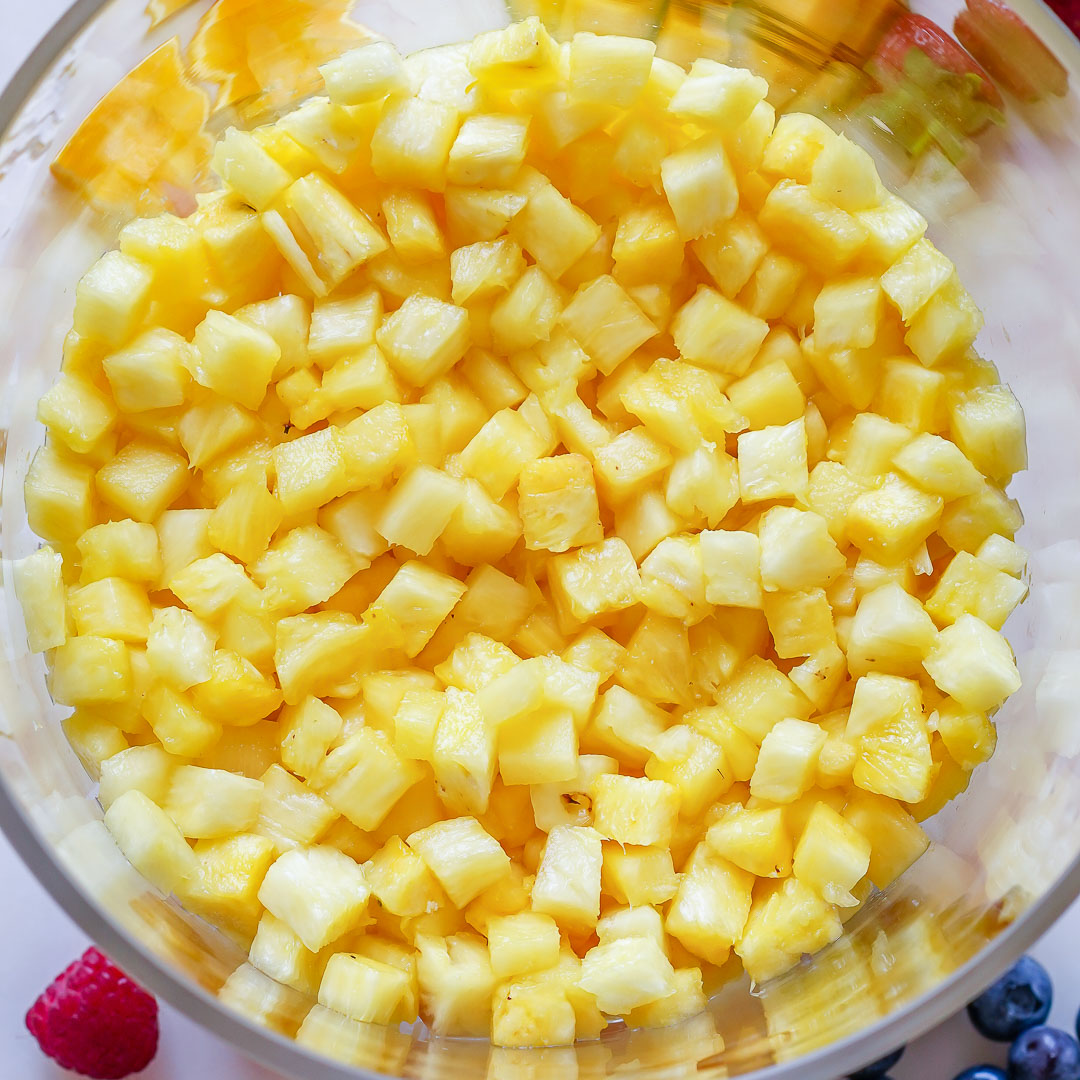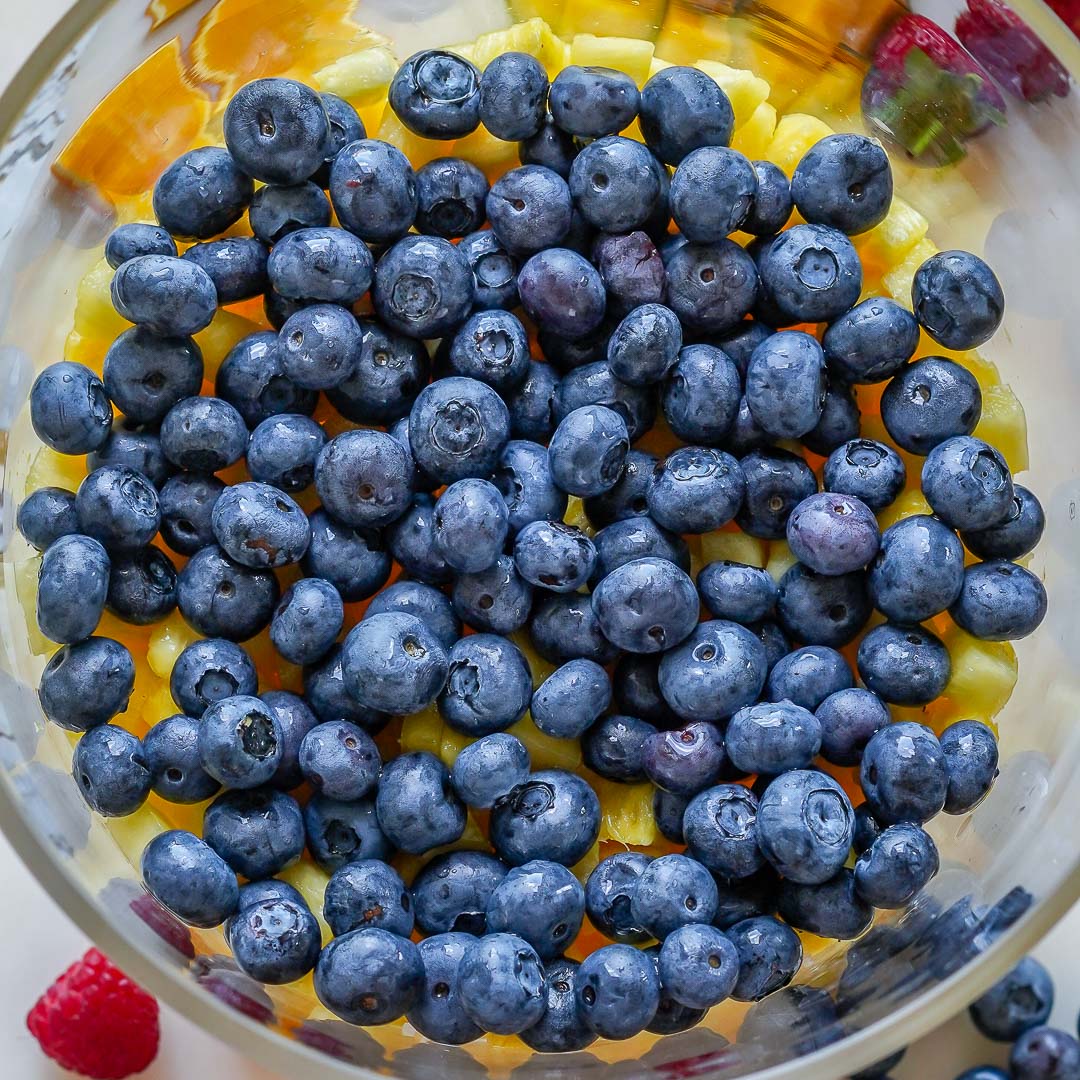 Top with a layer of strawberries, kiwi, mango, grapes and raspberries.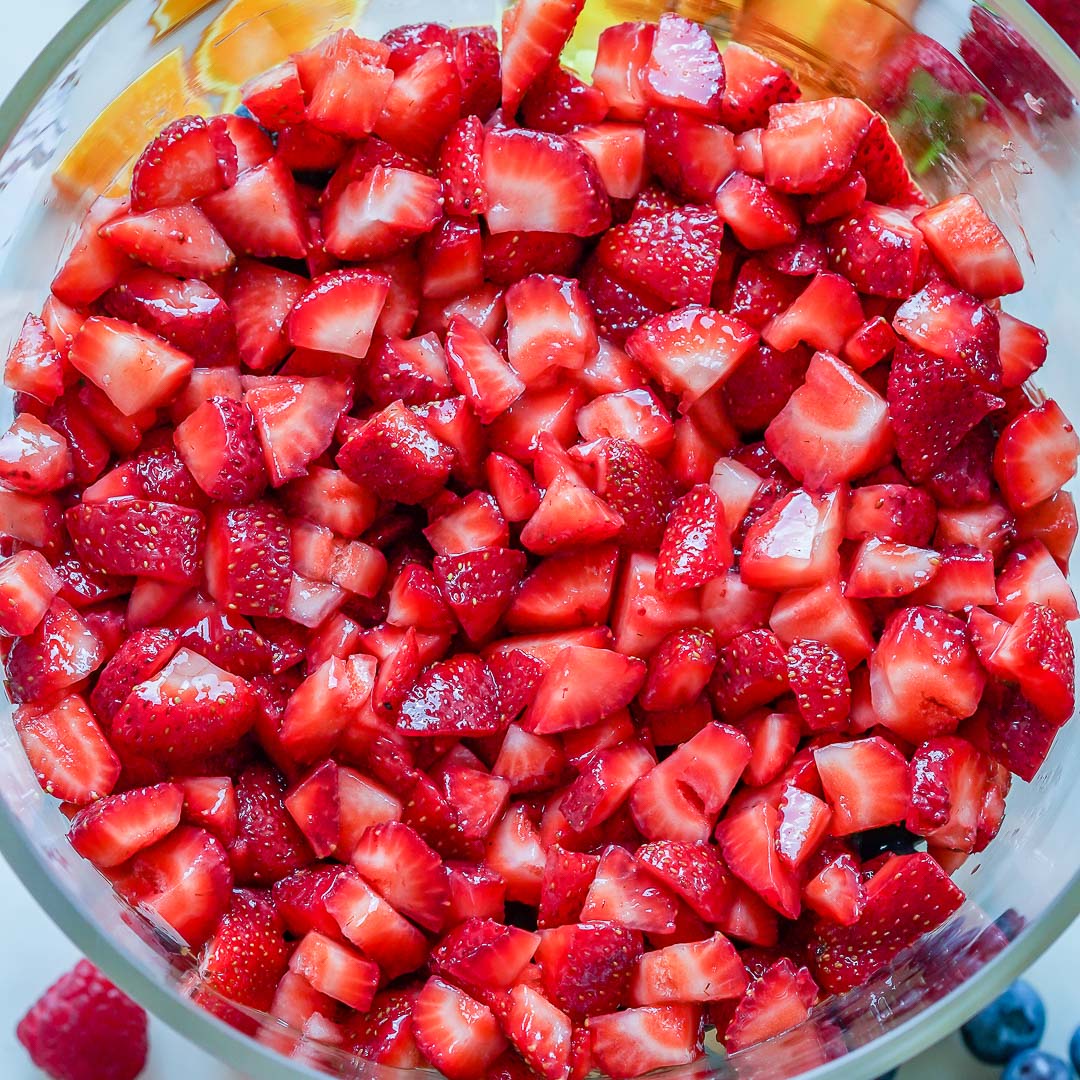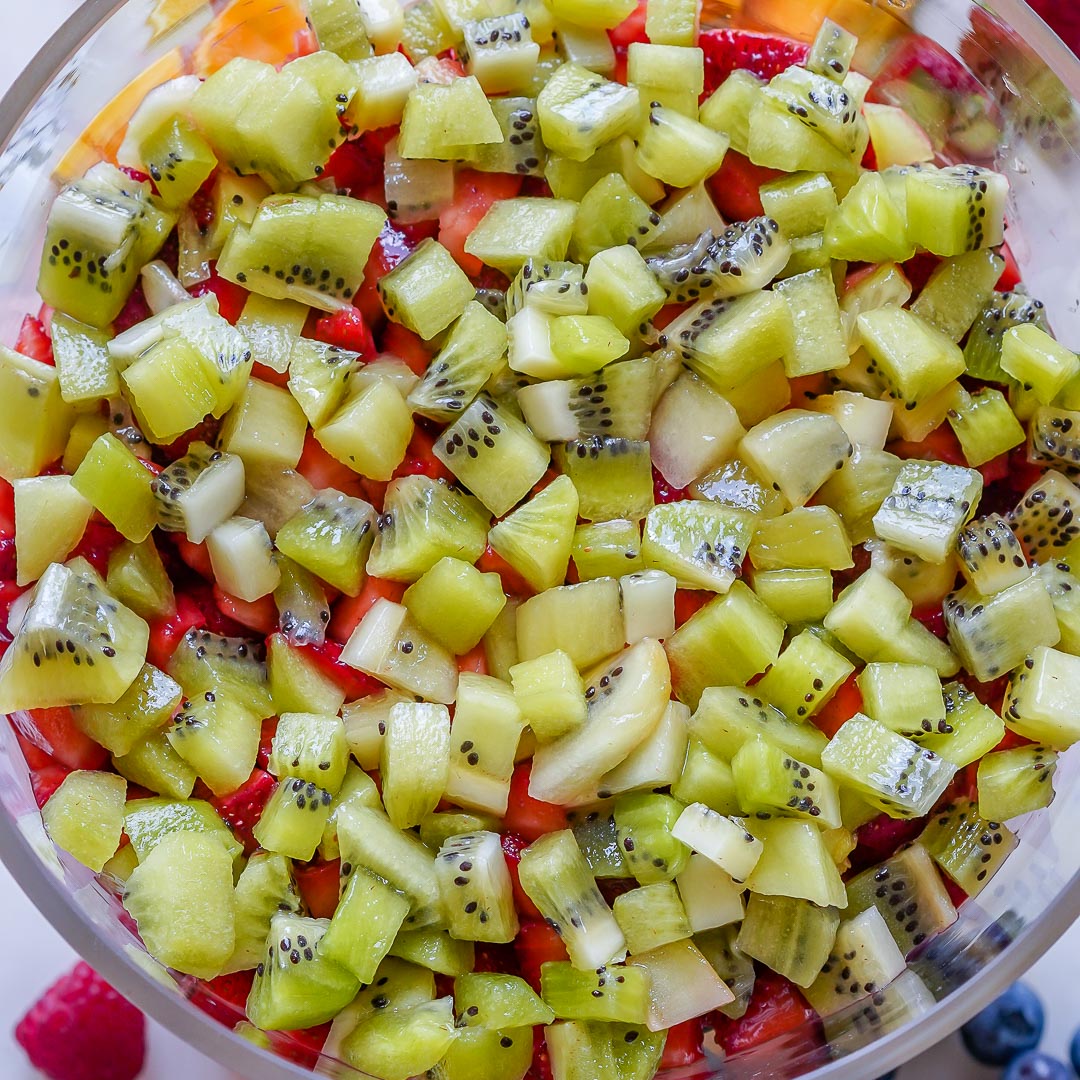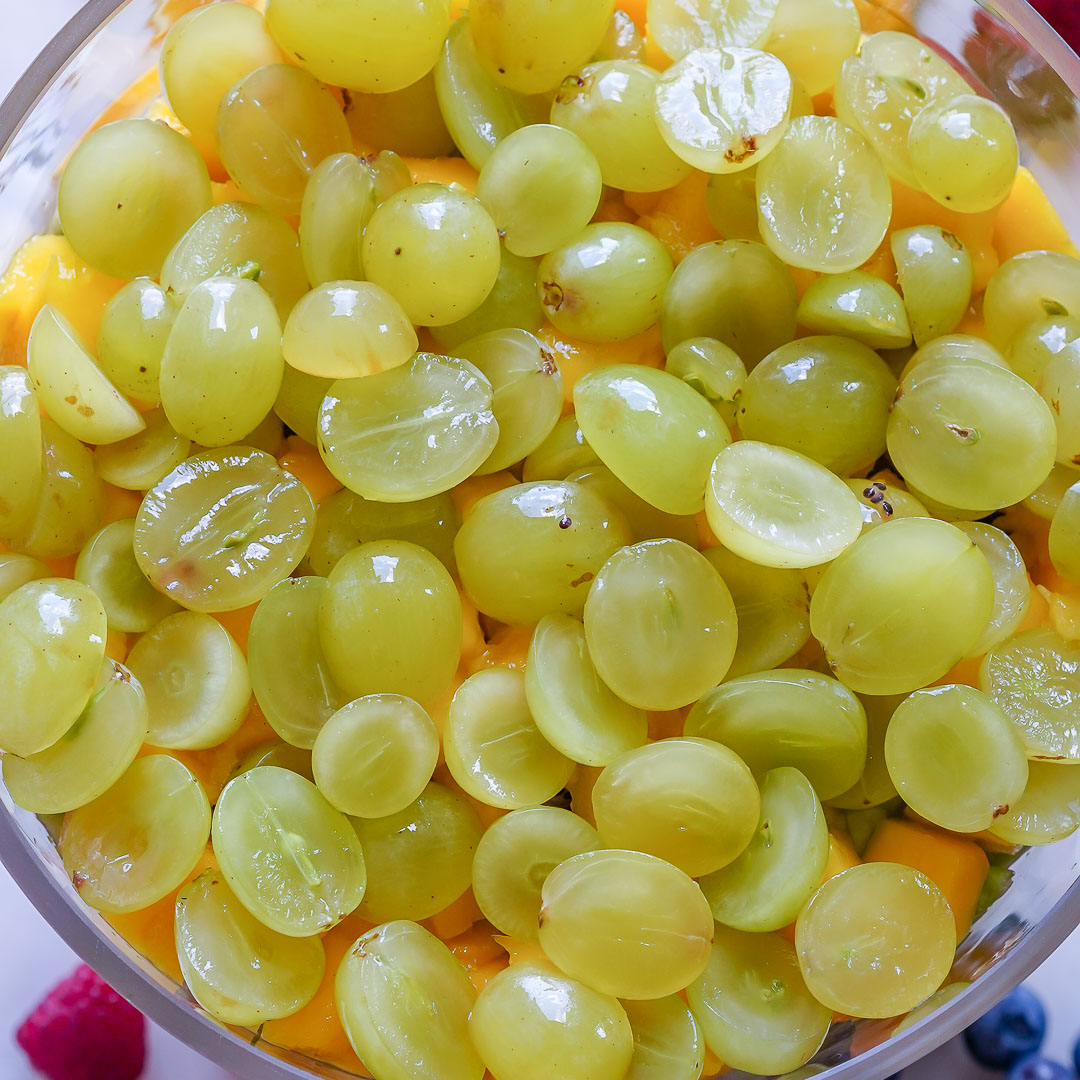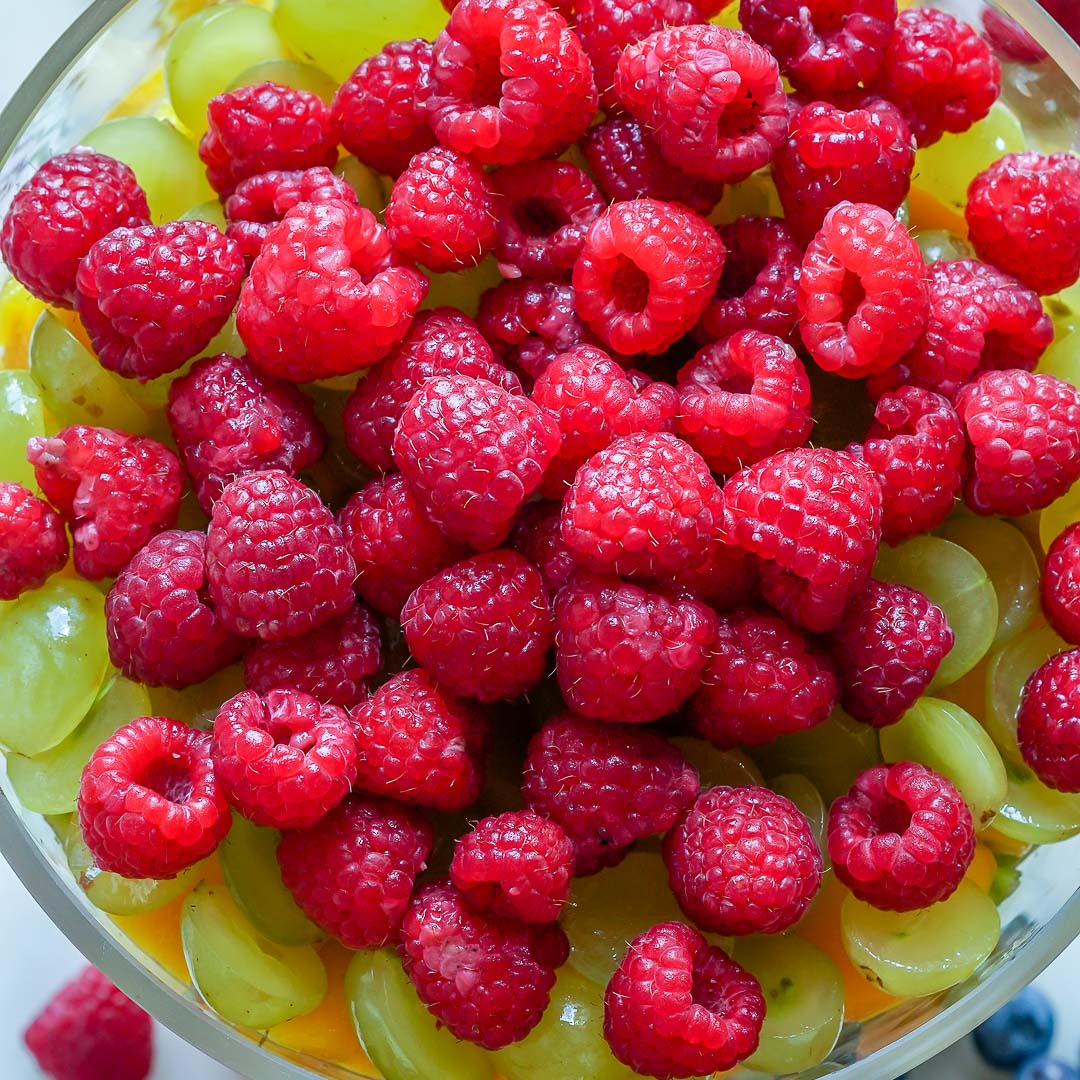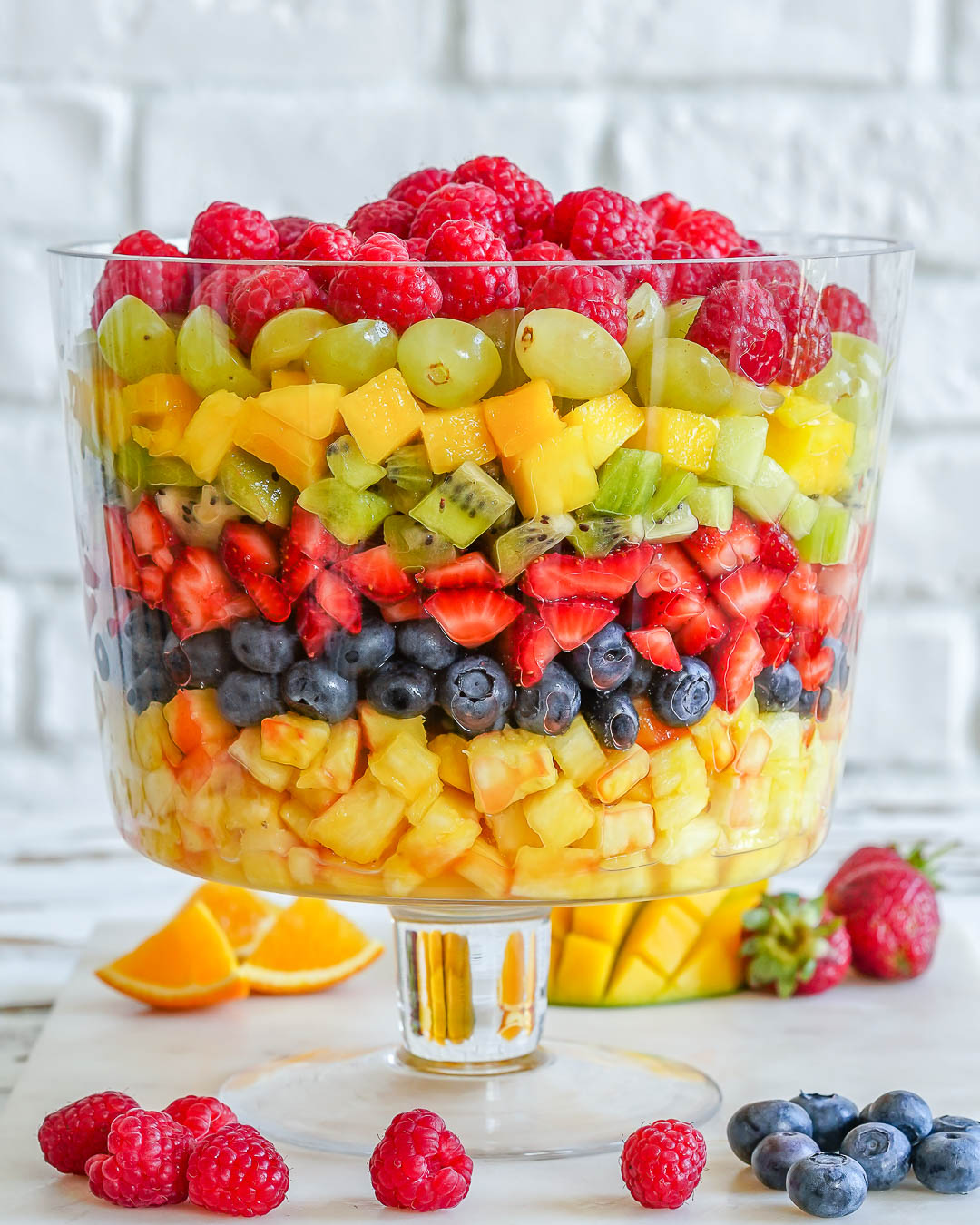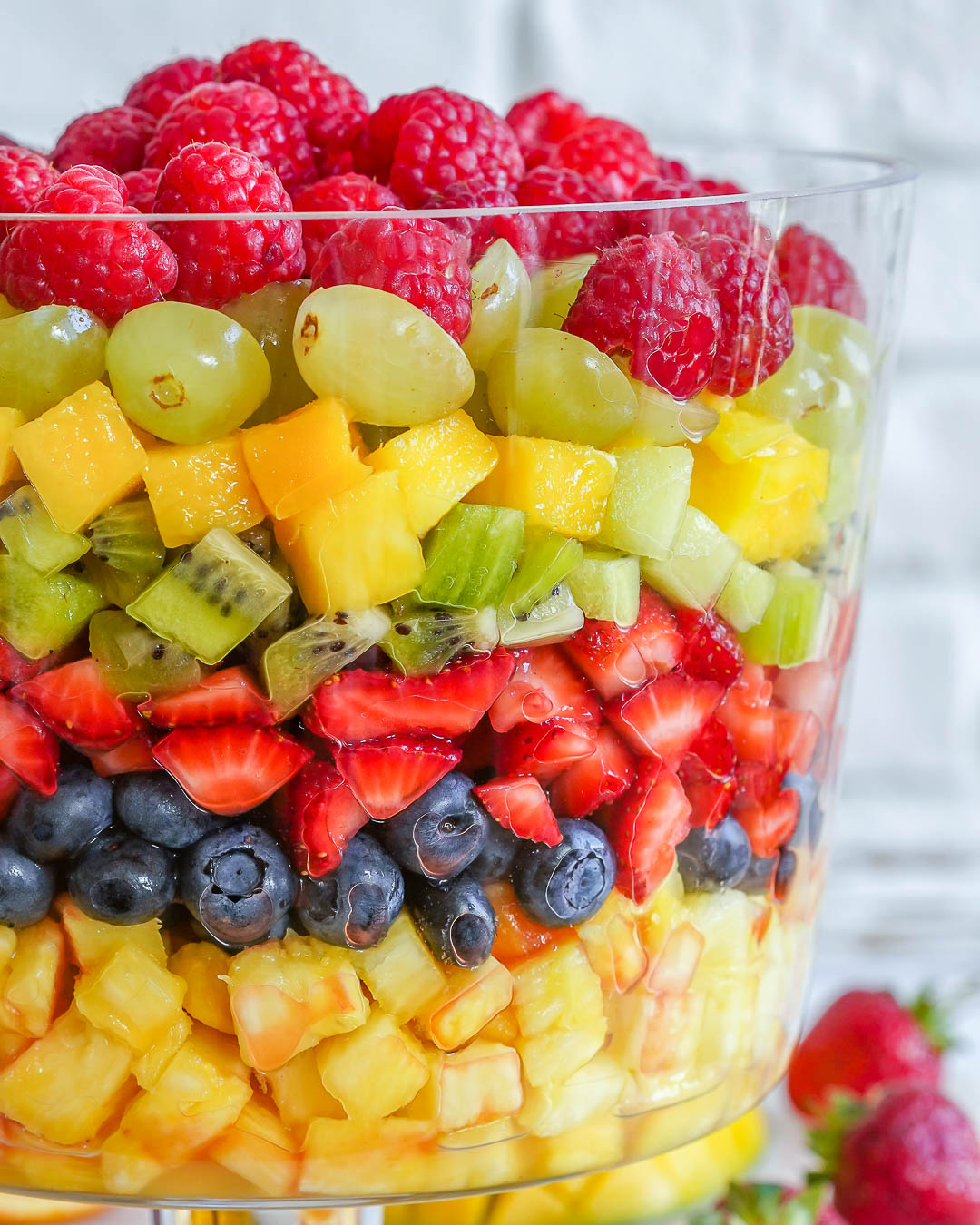 Drizzle your yogurt dressing over the fruit layers, then cover with a plastic wrap and refrigerate for 2 hours or until well chilled.
❤Rachel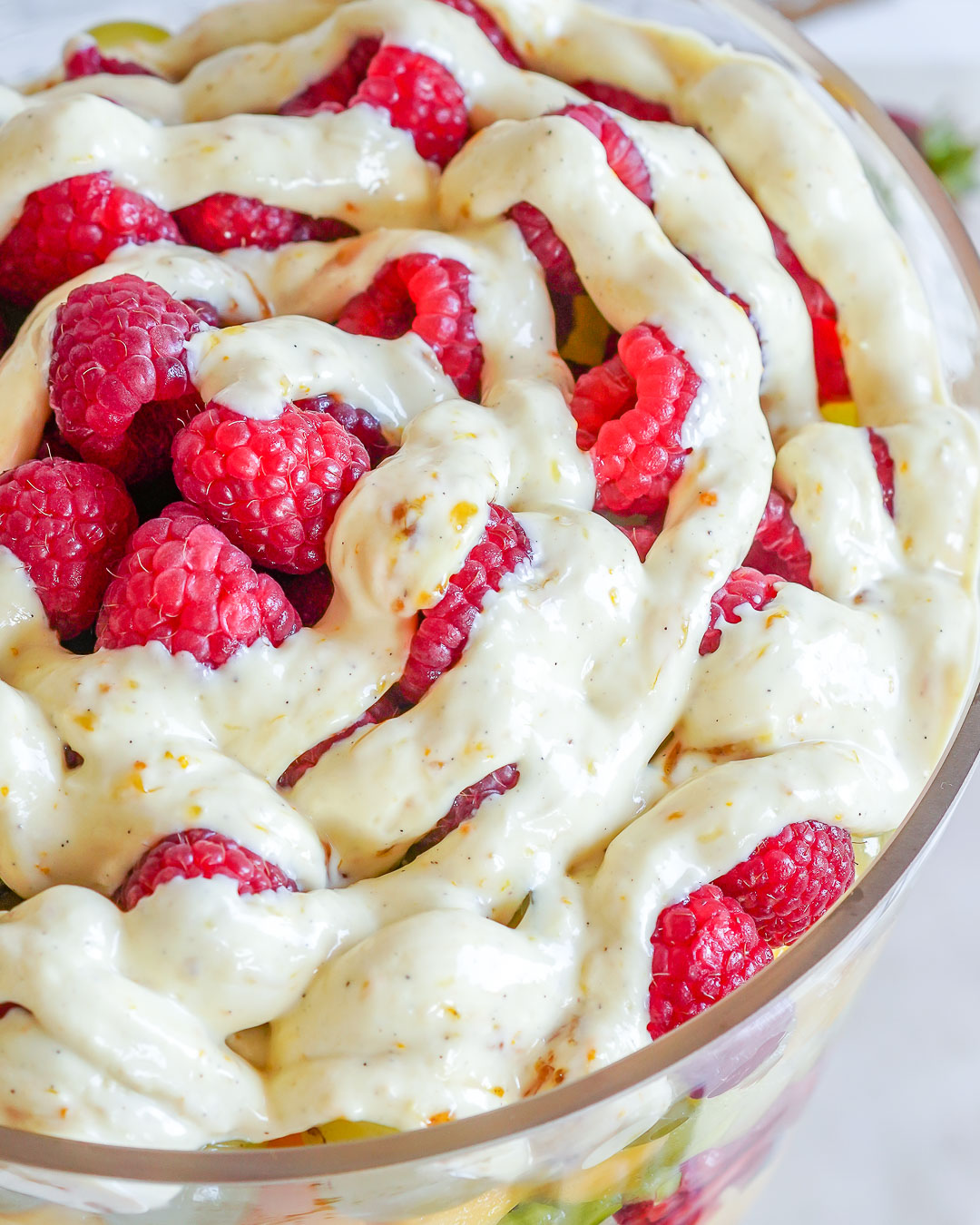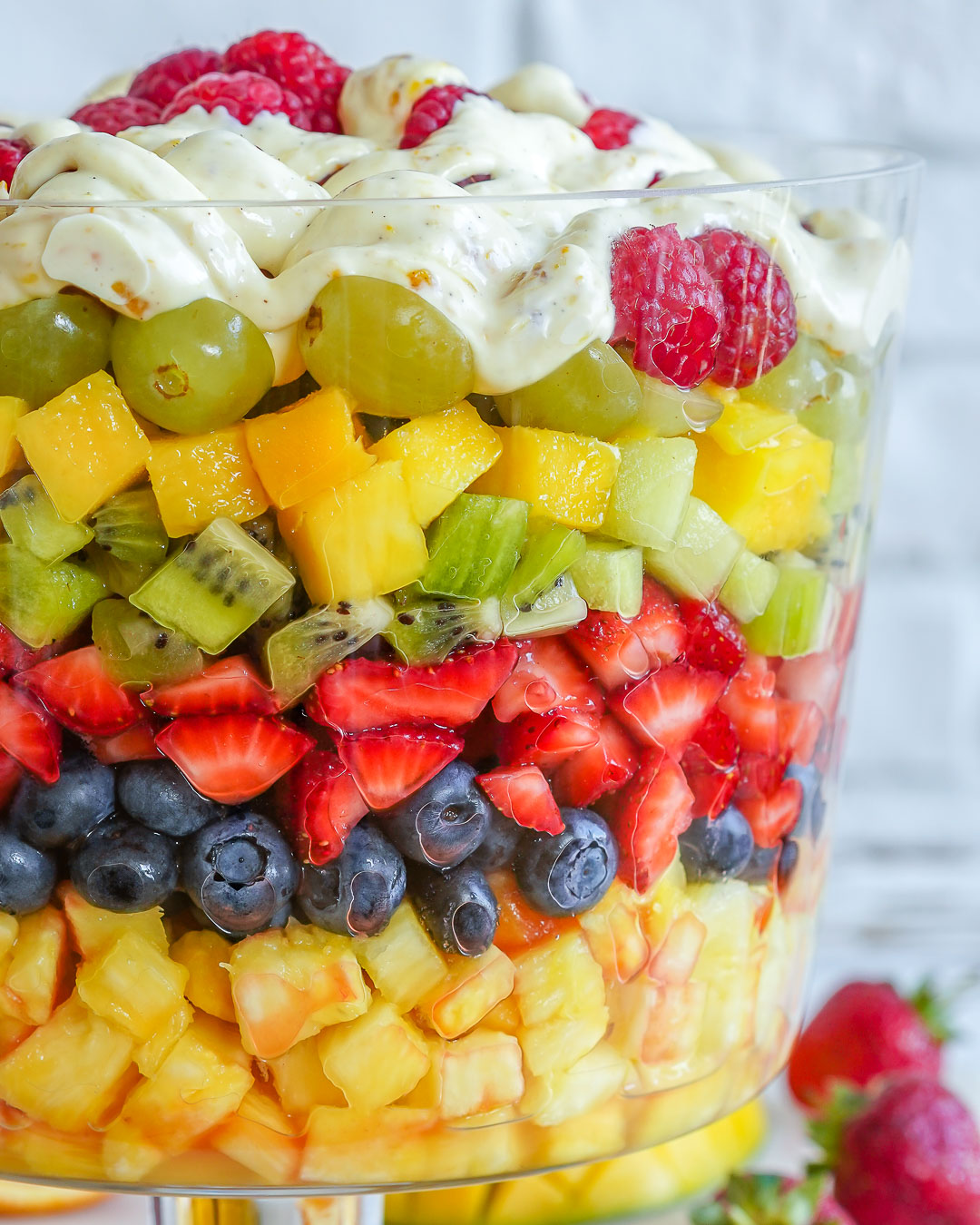 [zrdn-recipe id="1393″]

Leave a Comment Below:
Related Posts :

..