7

Mar, 23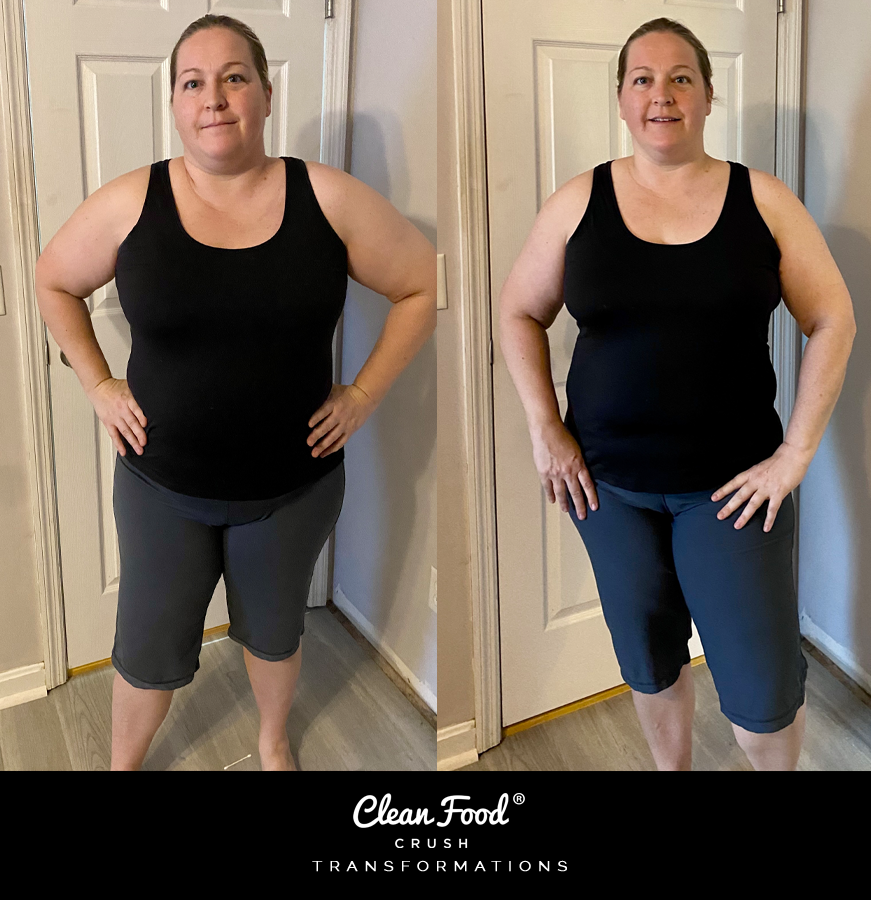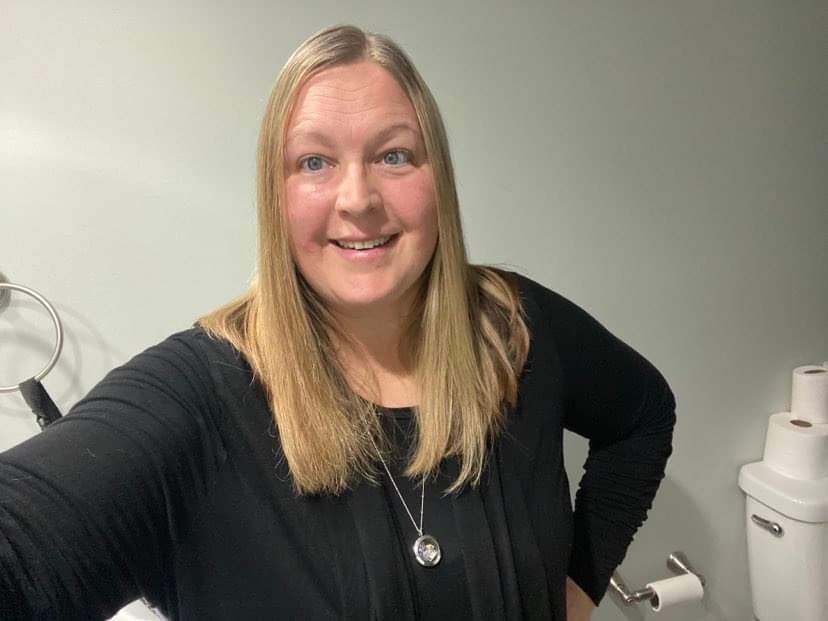 Meet Angela, Who Lost Over 13 Pounds in 30 Days!
I am Angela, 44 years old, mom of ; a college baseball player son and a teenage daughter who has me always on the go! We have two very adorable Whippet pups. Besides traveling to watch my son play ball, driving my daughter to school, her job, volunteering, and numerous appointments, I also work part-time from home as a Senior Technical Recruiter finding engineers and architects new careers AND I do Pampered Chef cooking parties! Let's just say I am always busy! For fun, I love doing jig-saw puzzles, reading and socializing with my book club besties, walking with friends and now, thanks to Rachel's suggestion, I look forward to a Wednesday night Detox bath and meditation session all by myself. 
My friend recommended I join the CleanFoodCrush 30-Day Clean Eating Challenge in January because the recipes always looked beautiful and colorful to her.
So, I watched and after noticing how Rachel recommended not dieting but eating healthier and focusing on quality vs quantity, I thought, "This is interesting."
What really caused me to decide to jump in was when I heard others talk about how eating clean helped with inflammation.
And boy oh boy was my foot always hurting.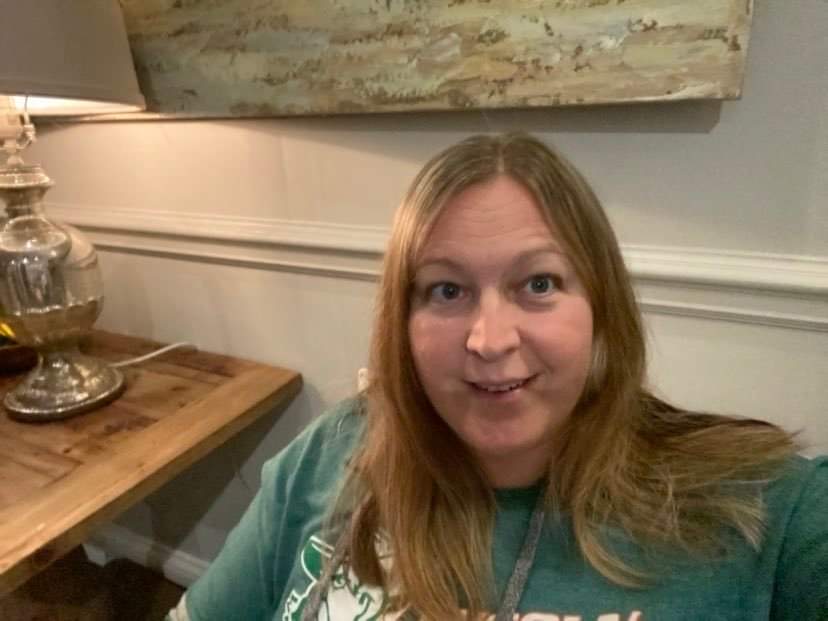 Before the Challenge
I Have Lost a Little Over 13 Pounds in 30 Days!
I've gone down a whole jeans size!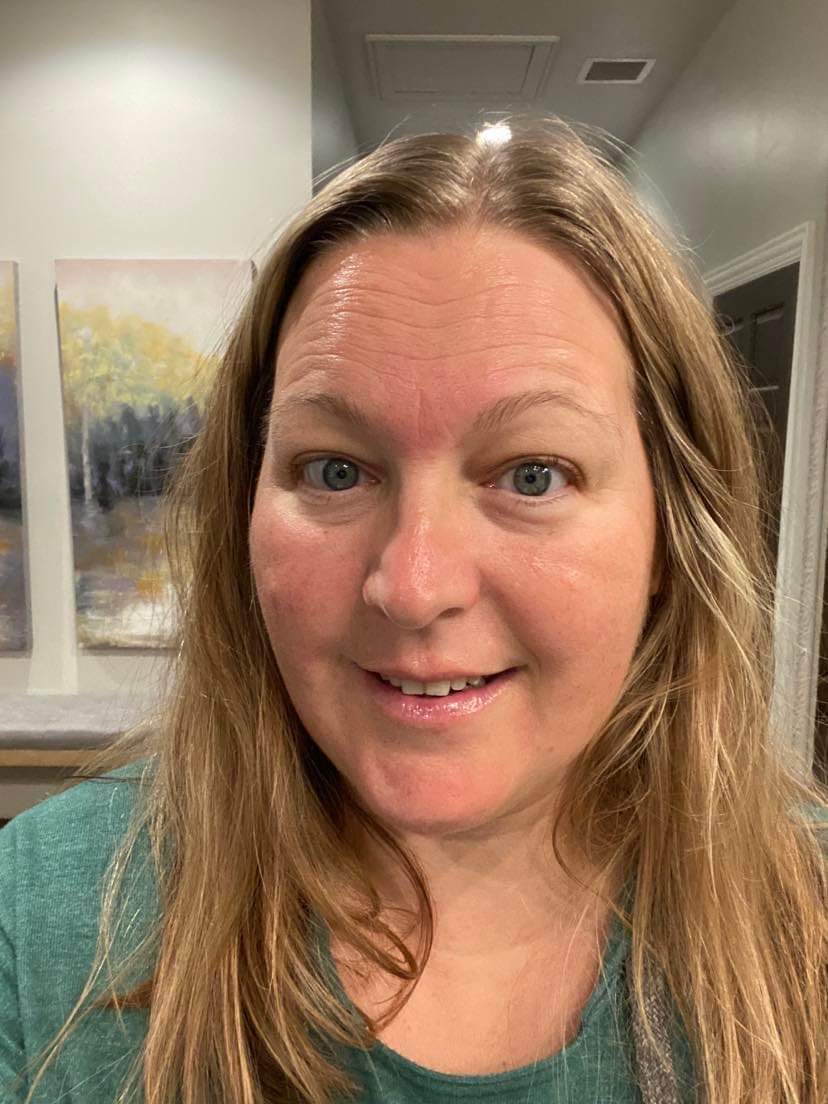 This is after my first facial at a fancy place right after my 30 Days challenge ended. This was my reward for sticking to no sugar, no alcohol for a month! A luxury facial to help get some toxins out.
I used to really struggle with eating healthy.
I think part of it was my job as a Pampered Chef consultant I had access to all these amazing recipes and THOUGHT that in order to impress my customers, I had to do the demo just like it was on the company website.
Thanks to Rachel, I am learning how to make substitutes that still taste great and still show off my products by just making a few simple modifications.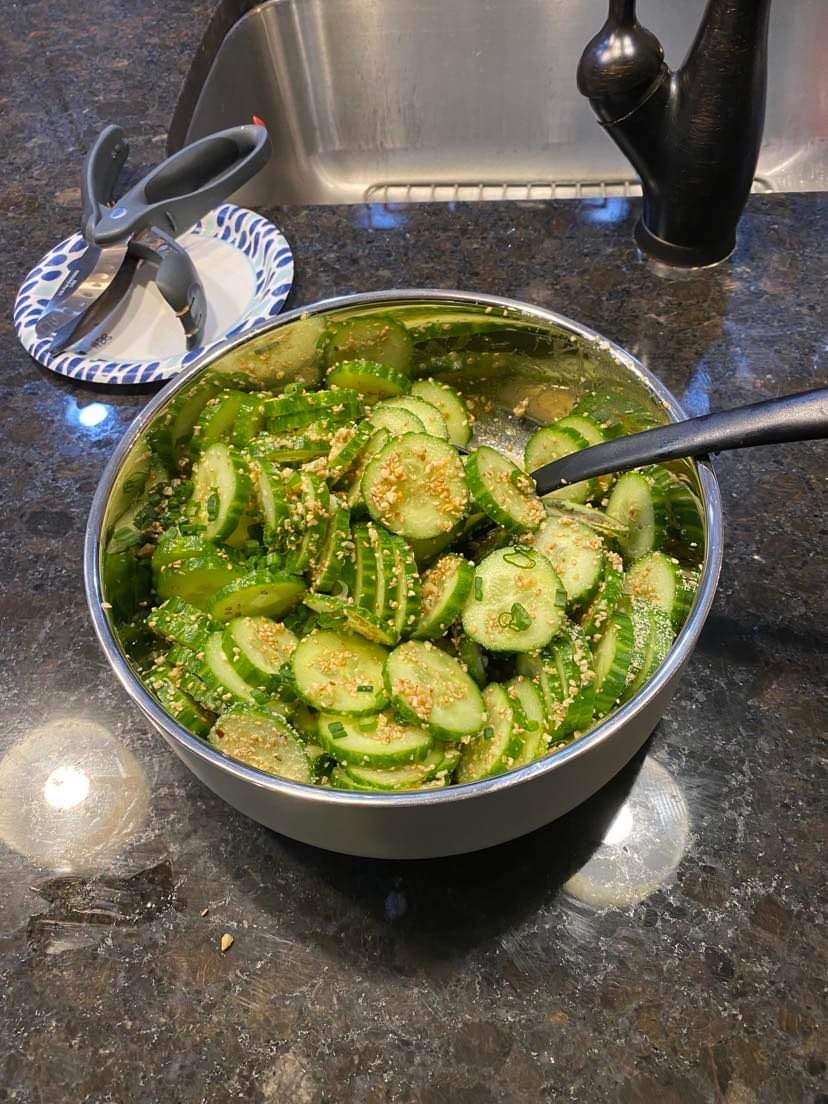 The day after my facial, I went to my first book club since the Challenge and brought a healthy tangy cucumber salad from Rachel's recipes that everyone loved and came back to get seconds!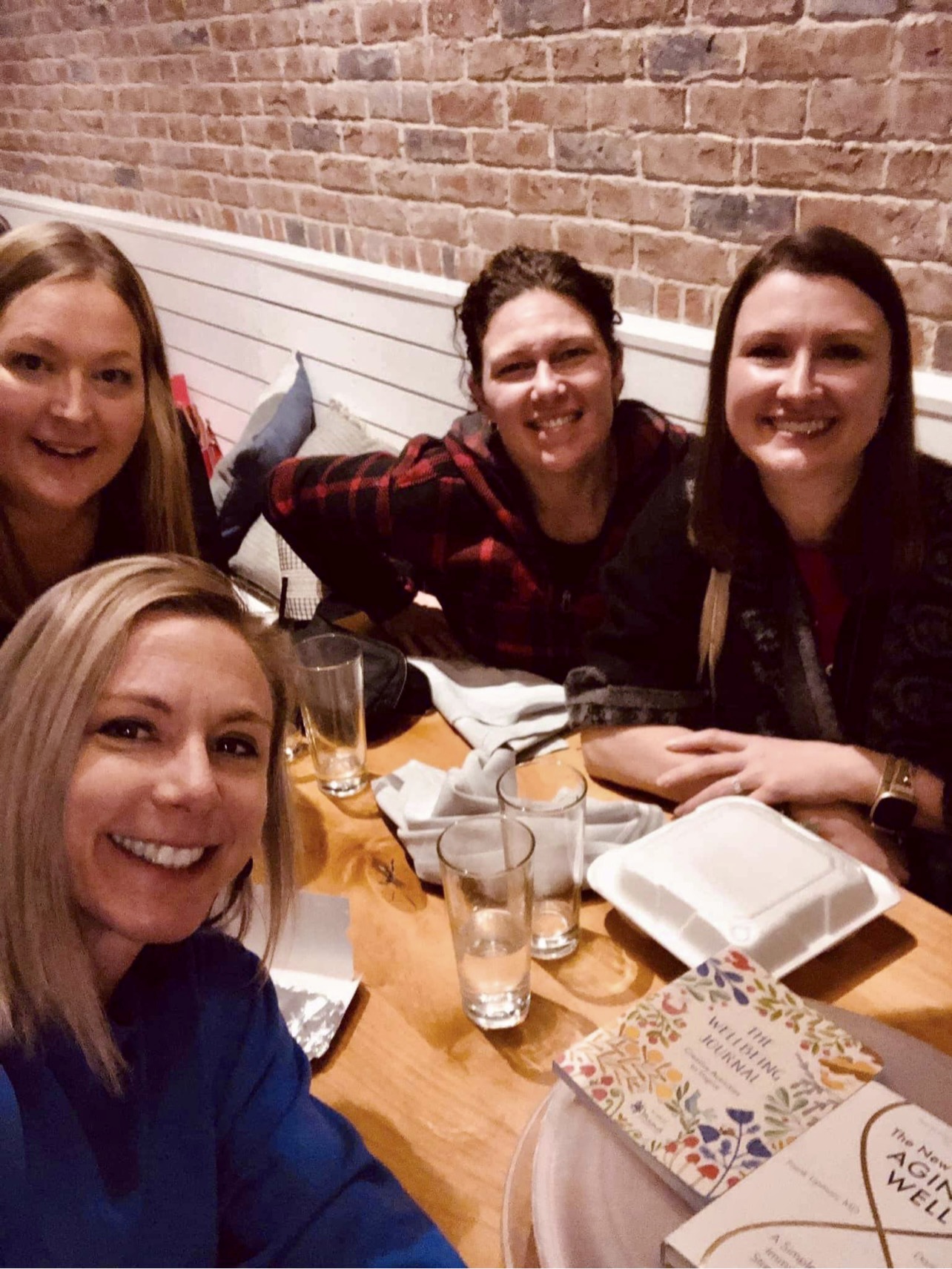 This was February 5th, a dinner out with my girlfriends that I chose a healthy meal of steak and spinach mushrooms and sweet potatoes and skipped the wine.
I also used to be afraid to put my diet as a priority because as a mom, I focused on helping my son gain weight for athletics and making sure my daughter got enough food she would eat because her high school has a very high rate of eating disorders.
I didn't want to "diet" and reinforce bad food habits and food anxiety with my daughter.
Her peers watch TikTok videos making fun of "almond moms" who are always dieting. I feel like the Challenge has changed my mindset on how different eating clean is.
The Challenge has helped me to discuss problems being solved with my daughter as a result of eating healthier rather than dieting.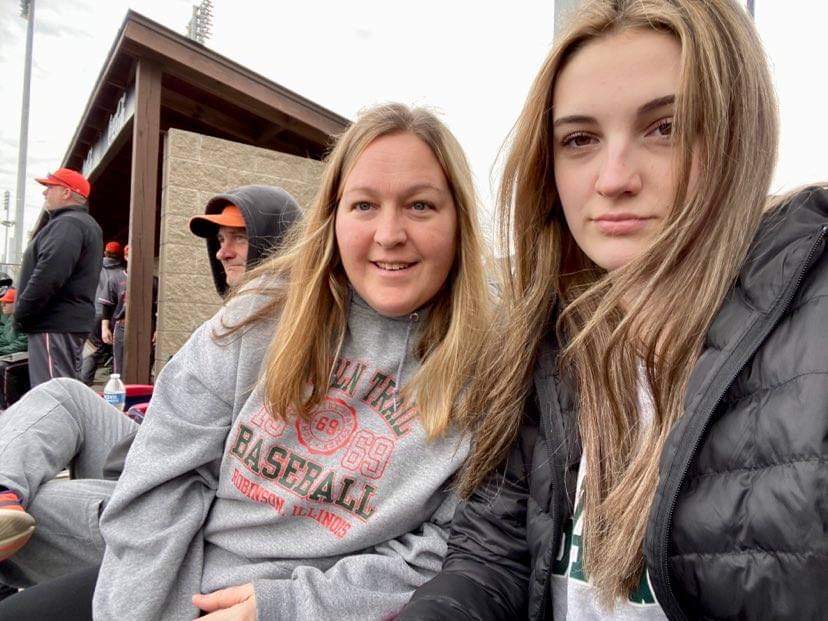 This was 2/10/23 on a baseball road trip to see my son play college ball. My daughter and I were watching from the sidelines where I had packed hummus and veggies and chicken salad instead of eating concession stand food.
Examples of Results From Eating Healthier Are:
➡️ How much less my plantar fasciitis hurts as a result of eliminating sugar.
➡️ How much more happy and less anxiety I have now that the nutrition I consume is greater.
➡️ I am also eating MORE food and different types than I ever ate previously.
I'm planning ahead and hoping that I'm showing my daughter that she CAN and SHOULD put her own nutrition as just as high of a priority as the rest of her family's needs.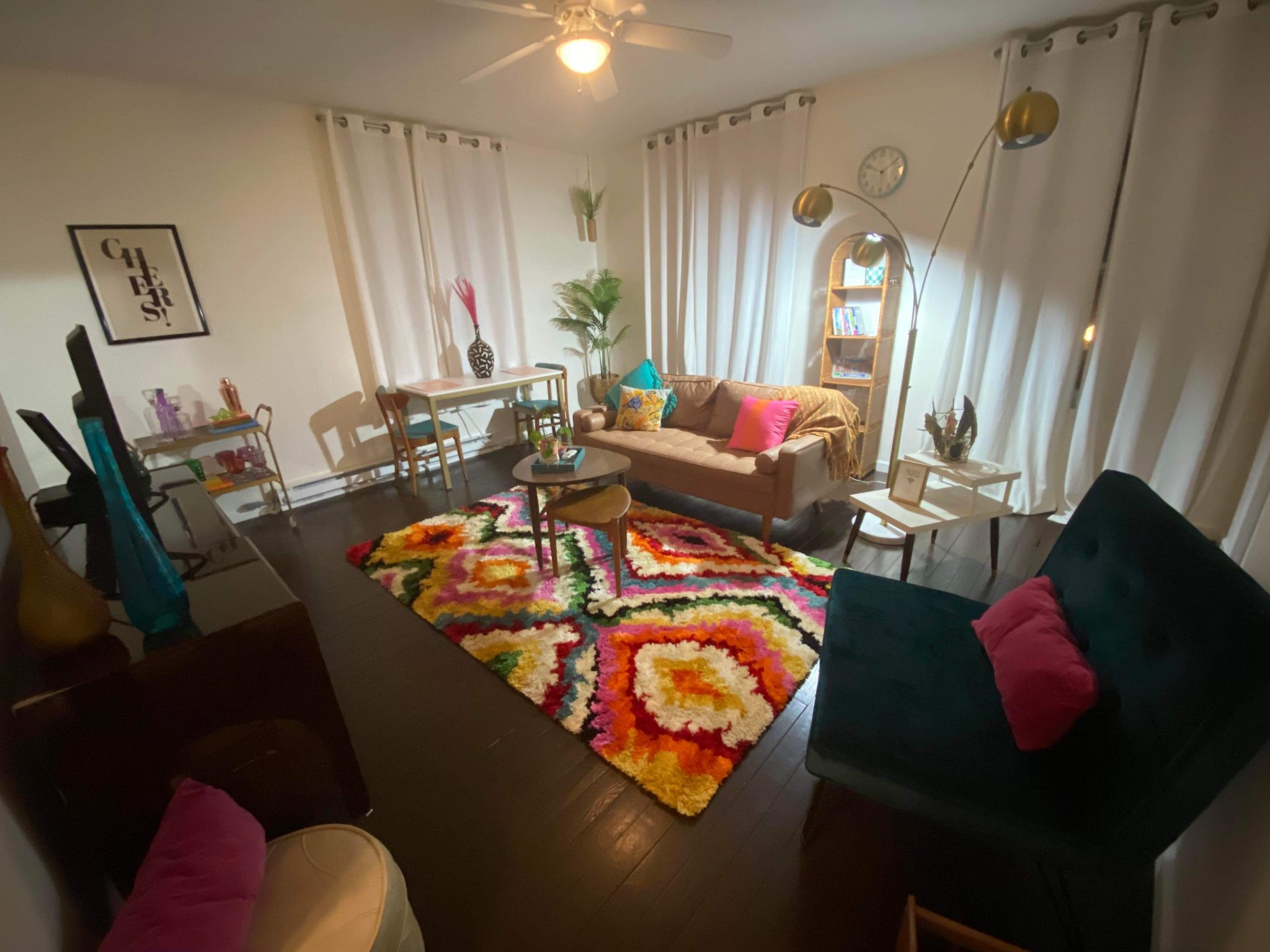 I rented this Adorable AirBnb on our trip so I can eat clean!
My mom was a diabetic and I was probably trending that way because I was completely addicted to sugar.
I thought I could not live without bread, mashed potatoes, pizza, chips and candy. I also thought I was too busy and because I was in a hurry, HAD to go through drive-throughs.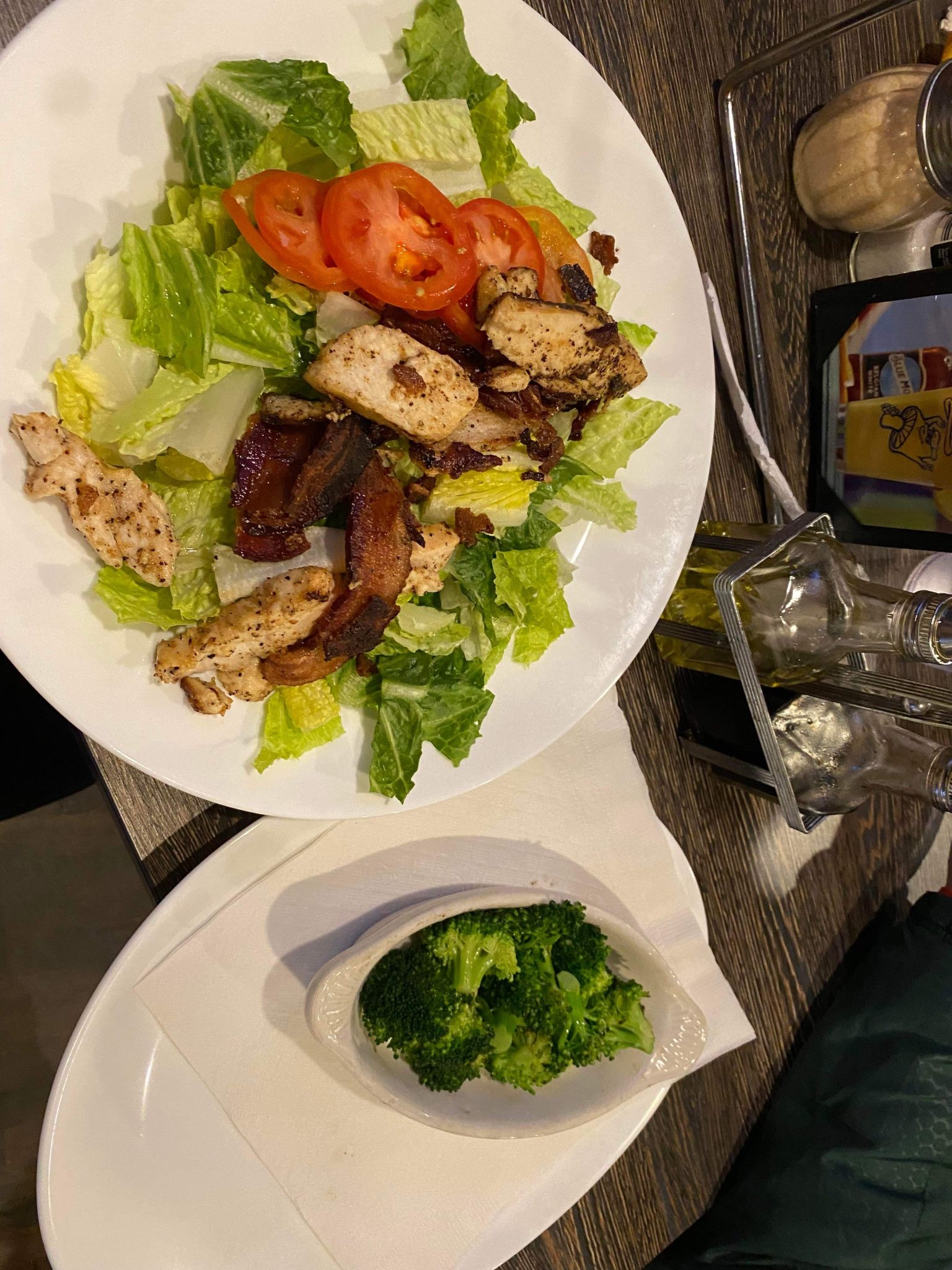 Some Clean Eating While on the Road!
I am thankful I have had the power to make changes now and add some extra energy back into my life.
I am really proud of myself now for learning I don't actually have to do that I can eat a pre-made salad in the car as easily as I can french fries and not have to care if they were cold, too salty and soggy and I will actually I feel full longer.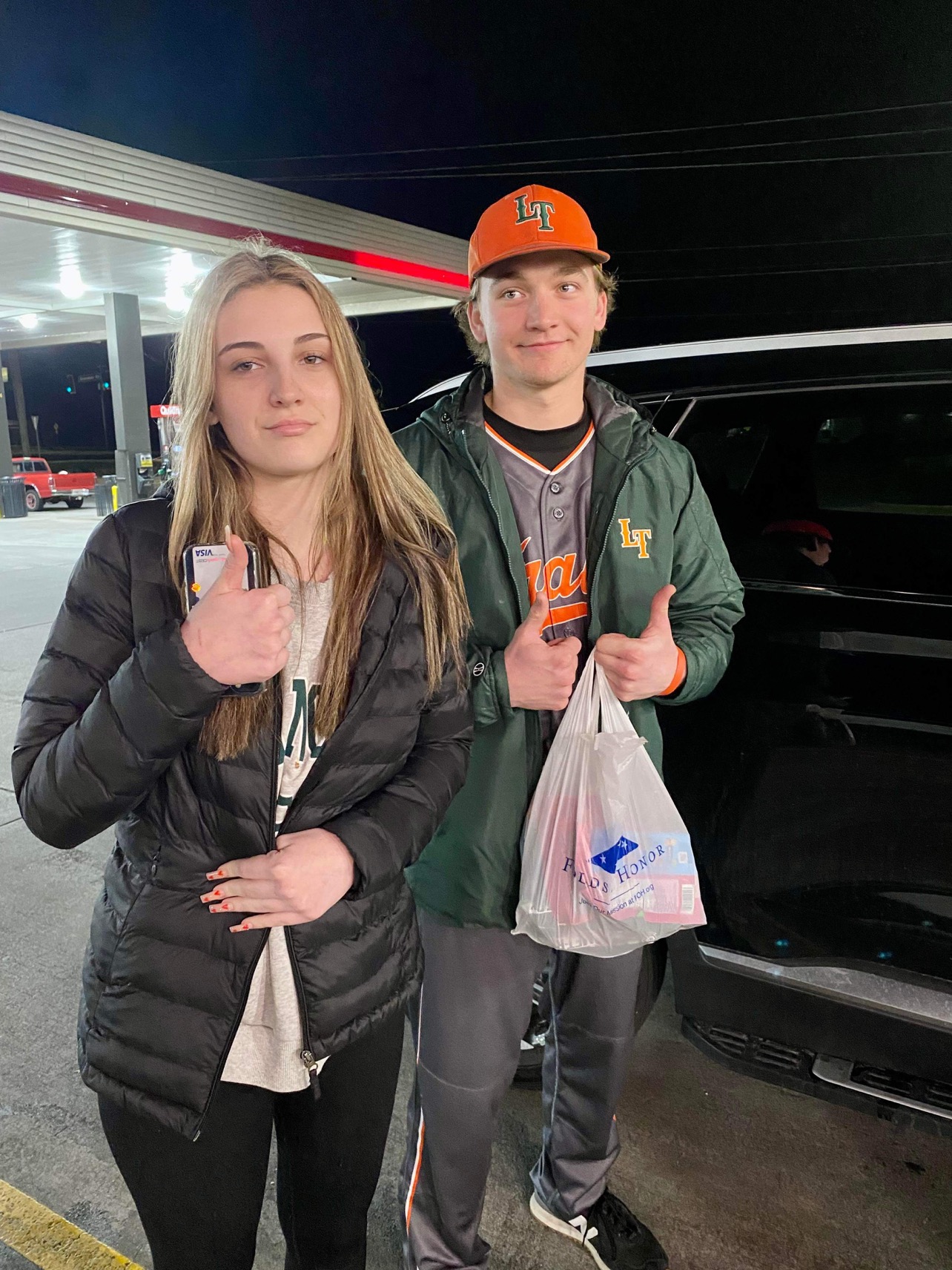 The Kiddos 💕
🌟My Tips For Success with the Challenge:
In the beginning, focus on the healthy foods you LOVE what your family already eats, and which easy meals you can double. So, for example, my daughter and I love the "healthier chicken parmesan." It's super easy. We love it with oven roasted zucchini, and she throws extra noodles in for herself and I throw extra broccoli in for me. It makes enough that I eat it for lunch for the next two days!
I have also LOVED saving a ton of time by pre-making 5-6 days worth of blueberry pie overnight oats every week. The Chinese Chicken Salad is also a favorite of mine and easy to prep a lot ahead in salad mason jars!
🌟The 30 Day Clean Eating Challenge has:
➡️Helped me to stop huffing and puffing because I have to make an extra trip up the stairs.
➡️Made me feel more confident that I can control how I feel.
➡️I am not running out of breath from carrying a gallon of water upstairs. Instead, it's that same water that is helping me lose weight that will make carrying it even easier every week.
Little things I didn't realize would change, like:
➡️It's getting easier to shave my legs
➡️It's more fun to smile back at myself in the mirror because less puffiness in my face.
➡️It's less stressful to figure out what's for dinner because I have a meal plan!
It's also really nice to change the way I talk to myself.
Instead of "don't waste your time trying on those jeans, you will never fit in them again!"
Now my new inner dialogue is, "Go ahead and try these jeans on today. If they don't fit yet, you will surely be closer." 
And – surprise!!
THEY DID FIT!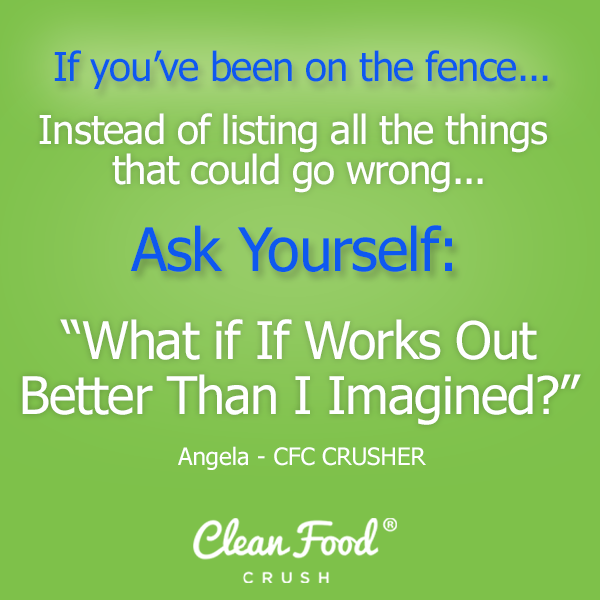 🌟If you've been on the fence…
Instead of listing all the things that could go wrong… Ask yourself, "What if it works out better than I can imagine?"
Because it WILL.
There are so many little things you don't even realize you are struggling with now. You'll only realize it was a struggle after they get better. Trust me. Give the Challenge a try.
– Angela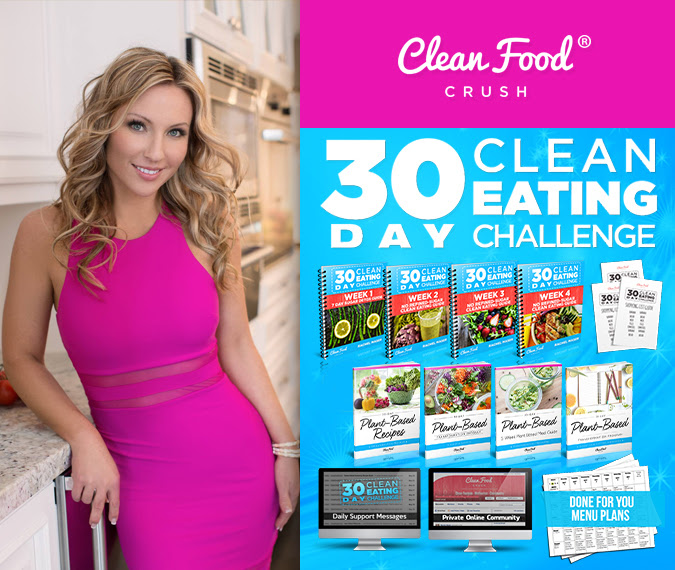 Ready to Get the Tools and Support That Helped Angela Succeed? Come and Join the Challenge!
Leave a Comment Below:
Related Posts :
..