20

Jun, 23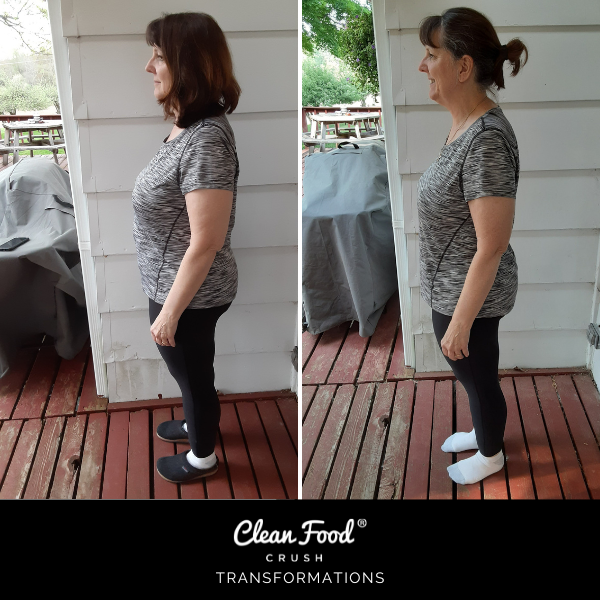 Anne and Brett Getting Healthier with CleanFoodCrush
Meet Anne (and her husband Brett) – a retired teacher who's feeling healthier with each bite! Together they have lost 42 lbs

Hi Everyone!  I'm Anne.  I'm 58 and just completed my first full year of retirement from teaching.
My husband and I sold our home of 30 years last fall and moved from metro Detroit to rural Michigan. 
Though he is still teaching, we consider my husband in semi-retirement anyway! 
We have 3 daughters and two sons-in-law who no longer live near us.  So we miss them a lot!
We love to travel, especially to visit friends, historic places, and national parks.  A relative asked what we wanted to do in retirement.  It took me a bit to realize I hadn't really thought about that.  But we realized we love to travel, camp, and kayak.  So begin our retirement plans!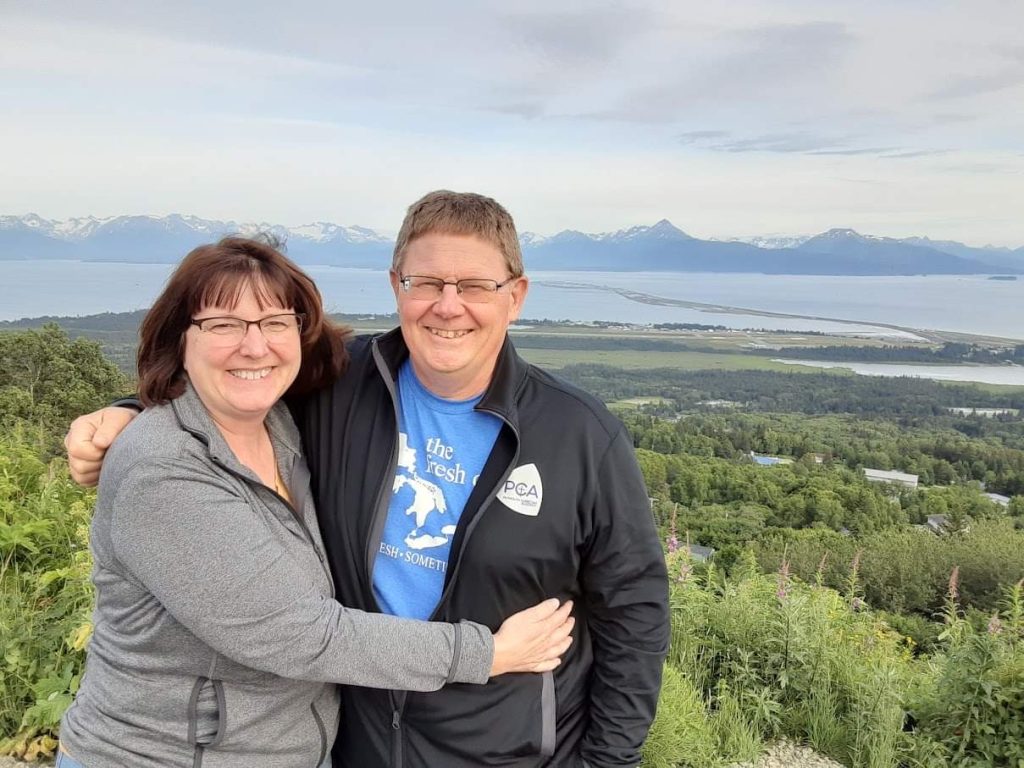 I've struggled with my weight since my mid 40s. 
➡️Once that metabolism slows down it begins to be really hard. 
➡️I had my gall bladder removed and then a hysterectomy. 
➡️At one point I couldn't sleep through the night. 
➡️Then all I wanted to do was take naps. 
➡️My legs would swell so bad by the end of a school day I could hardly walk down the hall to the bathroom. 
Teaching is so demanding that we'd opt for eating out or quick meals like burgers, hot dogs, or casseroles filled
 with pasta.  I decided my health needed to be addressed and thus retired June 2022. 
Even after cutbacks on portions for 2 years with no weight loss, I gave up on purposely trying to lose weight. 
My last year of teaching was so busy that I'd skip lunch, or not have time to eat much of it.  As a result I lost about 15 lbs.  A trip to the doctor on May 1, 2023 showed I'd gained 13 lbs. of that back. 
I knew I'd gained weight.  All my pants were tight again. 
I felt awful–shaky, bloated, tired, sore.  Maybe having all my time available at home every day wasn't good for me. 
I needed a schedule, or a purpose, every day so that my mind was occupied by something.  I tried a part-time job but after years of teaching I wasn't ready for more stress.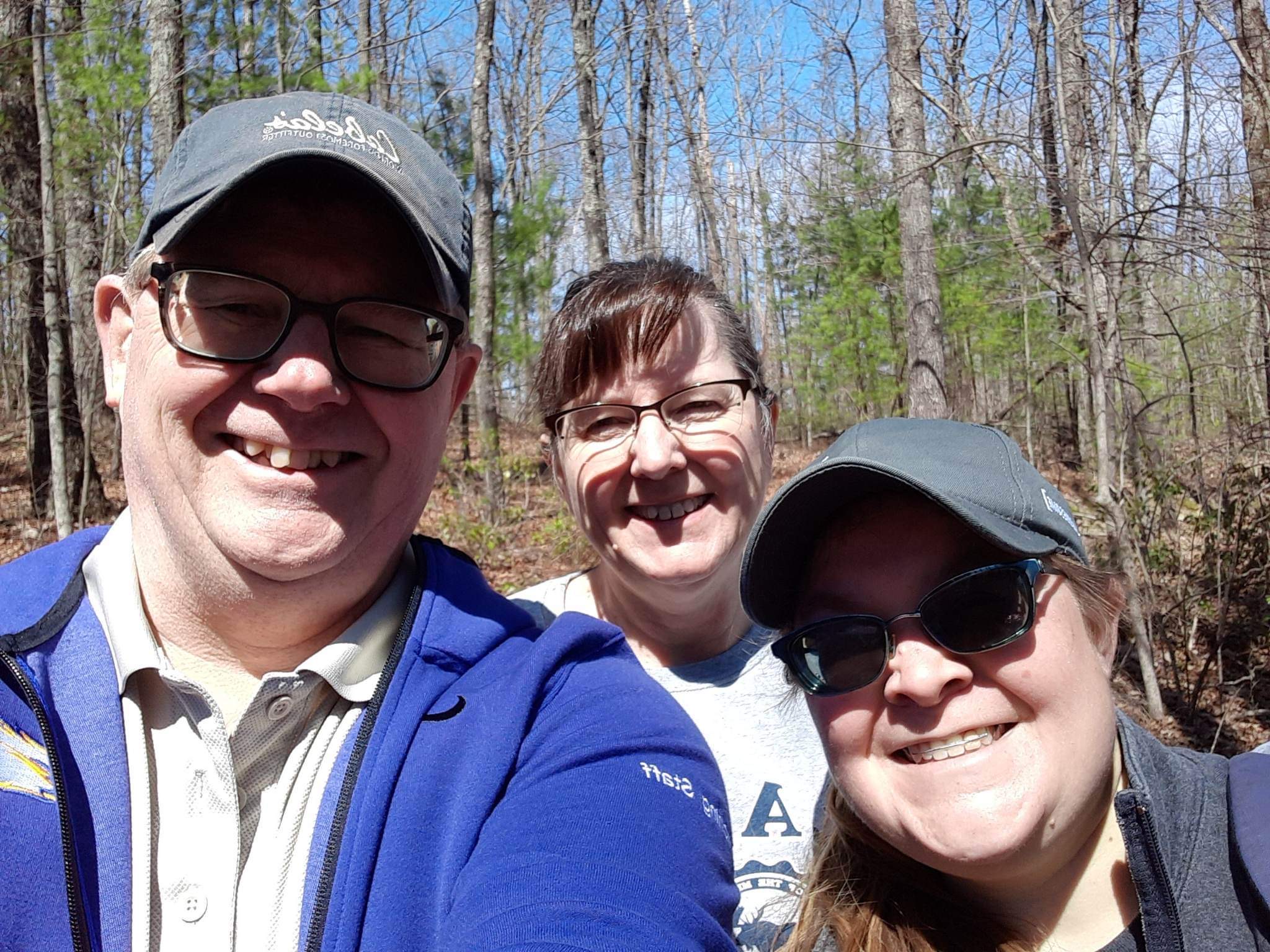 The winter was horrible. I baked cookies, brownies, and cakes–anything sweet.
I could actually munch on just about anything that was around. 
I'd try to get my mind off food by shoveling the deck or sweeping snow off the porch. 
I read dozens of books! 
It Still didn't help. 
I knew that day I had to do something. 
So, on my drive home from that doctor appointment on May 1st, I made up my mind to join The CleanFoodCrush 30 Day Clean Eating Challenge. 
I'd been following the healthier recipes on Facebook for a couple of years.  We'd tried a few and liked them!  I was encouraged by the testimony of others that this was not just weight loss but healthy eating. 
I just had to convince my husband to do this because I wasn't going to prepare separate meals!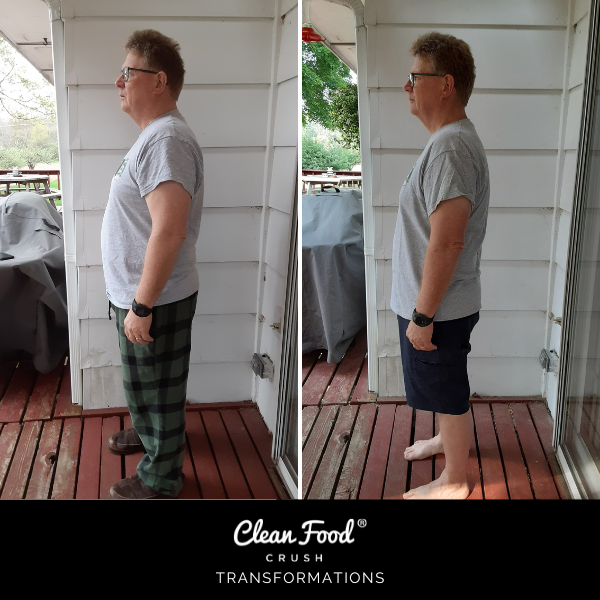 Through my years as an educator I learned not to reinvent the wheel.  Investing in this program offered planned meals as well as shopping lists and an online support group!  That was not only an incentive, but a requirement for me!  Most importantly, I knew we needed to eat healthier.   AND, my husband was on board!
Our first trip to the grocery store was an eye opener.  Since we'd recently moved to rural Michigan, we found that not every Meijer or Walmart carried some of the more natural items.  We began to really read labels and found alternatives.  Yay!  Chips were no longer on the list.  Cookies were no longer on the list.  Nor was the frozen pie or
 ice cream.
Week 1 was a struggle.  A real struggle. 
🚫No gluten
🚫 dairy
🚫sugar
🚫or salt. 
I never drank water during the day as a teacher because I couldn't leave the room to use the bathroom. 
Now I was supposed to drink how much!!!??!!!! 
We didn't cheat; preparing food from scratch took longer than I liked, and I just wasn't excited about the limited menu. 
I discovered that I overcooked my chicken and venison.  Sometimes the meat was so tough I didn't even want to eat it. 
The portions were almost too much to eat. 
Our sugar cravings were real–every day. 
I had nausea no matter how much I did, or didn't, eat or drink.  However, after the third day I noticed some real changes.  I awoke on the 4th morning without pain in my wrists or elbows.  (I'd been dealing with wrist and elbow pain for a year.)    I've been dealing with something intestinal for a few years.  Lying in bed would give me cramping on the right side.  Scans showed nothing.  I realized this 4th morning that the intestinal issue wasn't bothering me. 
By the end of the first week not only was that pain greatly reduced, but the bloating was gone and I could get my wedding ring easily on and off. 
Weight loss? Yes!! 5.5 lbs. 
Though I thought I should have dropped much more than that, I was happy.
Weeks 2-3 were still a struggle but I loved the fact that the menu choices opened up more alternatives.
I discovered I'm not a smoothie person.  I have never liked fish.  I tried the Applegate ham, but it was quite salty.  I'm no longer cooking chicken and venison to death.  But, by the end of the 3rd week I'd only lost 3 more pounds. 
I was discouraged, but thanks to the CleanFoodCrush team, I was encouraged to log my food consumption and keep on with the program.  I don't think I'd have eaten differently, but I was able to see what I ate each day.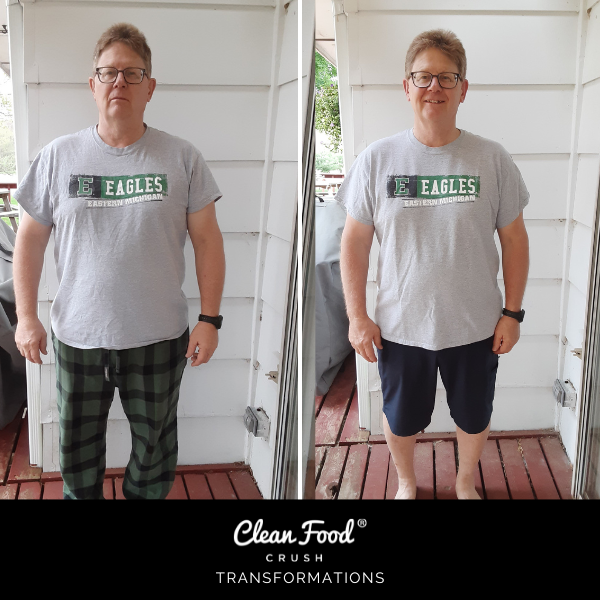 Come to Week 4. 
At this point, I've been watching my wonderful husband, Brett, drop pounds double what I did. 
I'm not going to lie, I was a bit jealous; yet I was so happy for him because he needed to drop the weight and eat healthier too.
He was certainly my daily rock to persevere. 
As I read a few posts in the Challenge Facebook group, I was also encouraged.  A few people mentioned ways they spiced up the meals.  I used those ideas!  Stepping on the scale after Week 4 showed that I'd lost another 4.5 lbs.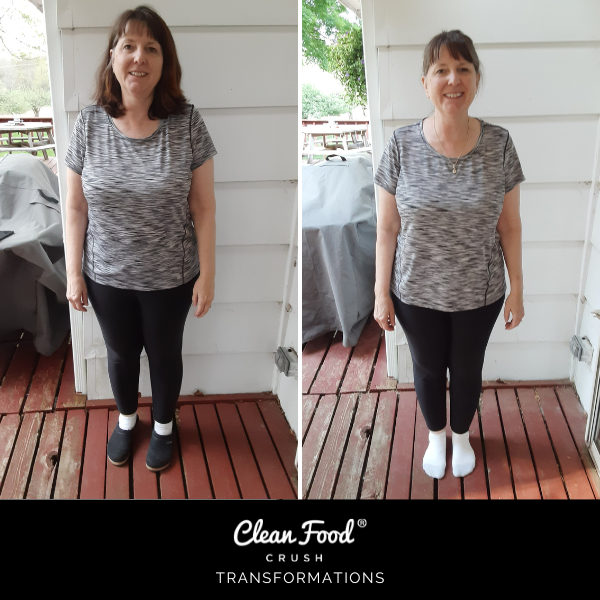 That meant that the 13 lbs. I'd gained before were now gone! 
I am no longer craving naps.  I may not sleep through the night like I want.  I still struggle drinking more water because of bathroom trips and my daughters are happy with our healthier eating habits.  
I need to add  that I have always hated deliberate exercising.  I think it's because I have always gotten winded so easily–even when I was a kid.  The only exercising I'm getting is some walking around the fields and the outings we have hiking or kayaking.
That brings us to this current week.  We chose not to pay for the continued support but see what we could do on our own. 
🌟Our grocery lists consist of ingredients, not food. 
🌟We put more time into meal and portion planning. 
🌟We think HEALTHY! 
🌟Gluten and dairy are nearly non-existent with the exception of the bread we found for the french toast recipe and Greek yogurt as a topping. 
🌟Sweetener remains as honey, maple syrup, or the occasional pinch of stevia per the recipes. 
🌟Salt is minimal. (However, I've noticed I can't get my rings off if I've had salt. )

Most breakfasts options are back to the Week 1 suggestions with a sprinkling of banana oat muffins or the overnight almond oatmeal bake.  Lunch always includes salad components.  We are still trying out new recipes for dinner but really like the honey sesame chicken lettuce wraps and crockpot burrito bowl.
Training to measure the portions on a food scale was important! 
A bonus?  When my husband says, "This recipe is a keeper!" 

As we head into summer vacation the plans have begun for travel menus and meals to share with company.  Thoughts of family reunions and choices we'll make are certainly going to be considered. 
Our diet-restricted daughter will visit at the end of June.  I'm so happy we'll be eating the same things as she is! 
I'm truly appreciative of the online support for new ideas and the encouragement to keep going.  
All through my teaching career I was more than just a teacher. 
I was also a cheerleader. 
When it came to losing weight and eating healthy, I needed someone to be my cheerleader.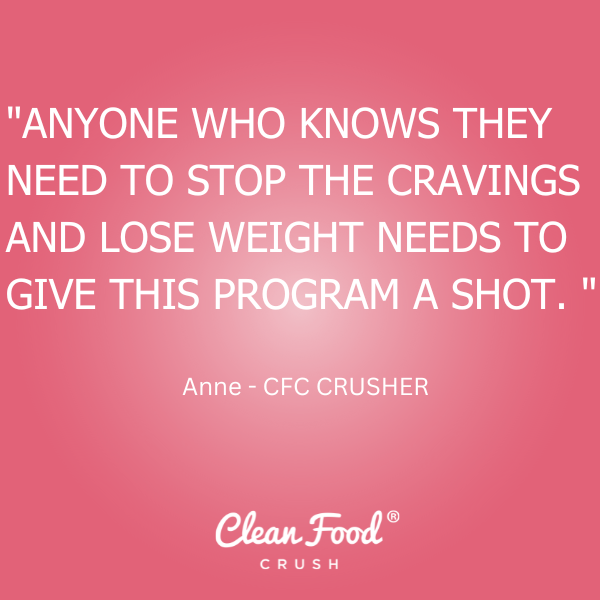 🌟Anyone who knows they need to stop the cravings and lose weight needs to give this program a shot. 
🌟Anyone looking for healthier habits needs to try it. 
I denied wanting to change my habits until it hit me in the face at that doctor appointment. 
🌟We had tried other programs, but CleanFoodCrush offered the most diversity AND amazing support.  
–Anne 
Retired teacher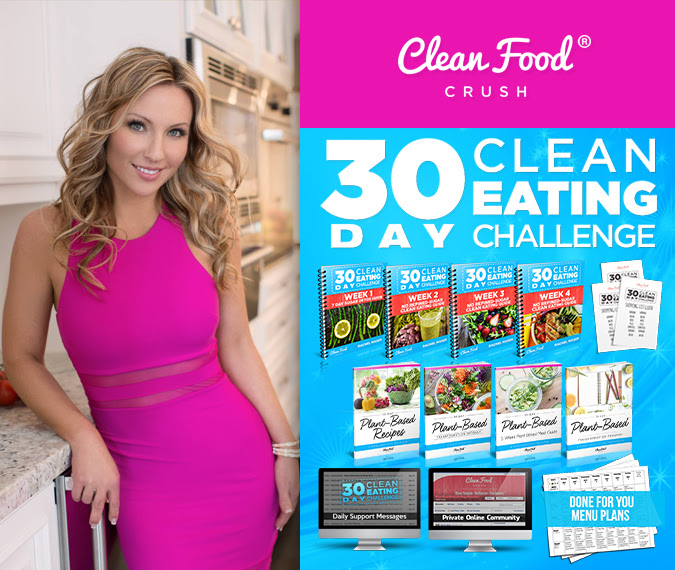 Ready to Get the Tools and Support That Helped Anne and Brett Succeed? Come and Join the Challenge!
Leave a Comment Below:
Related Posts :
..