24

Jan, 23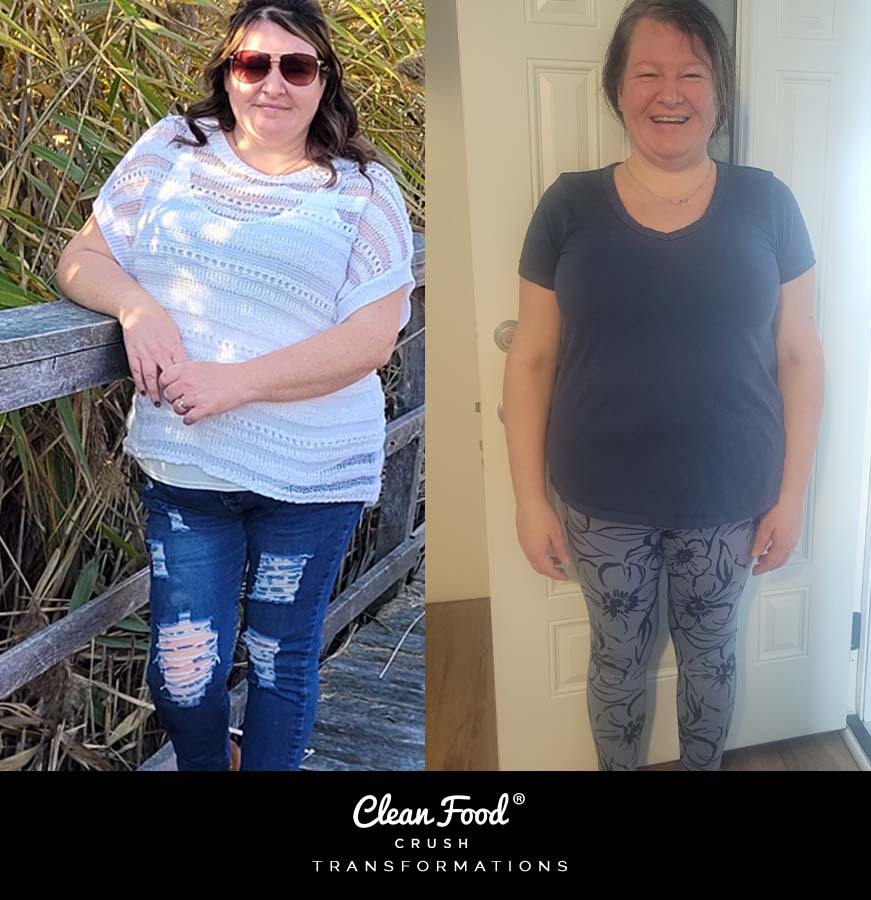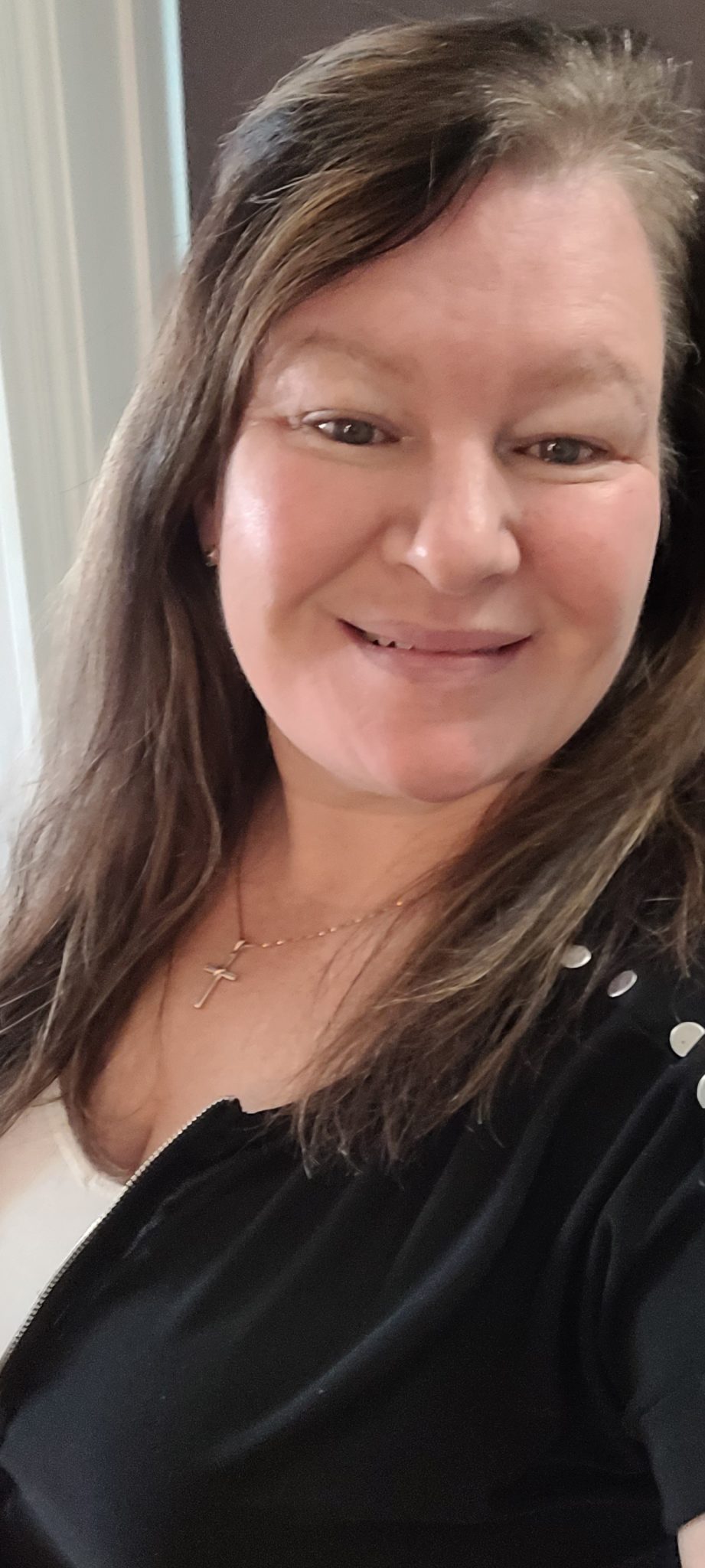 Meet Christina, Who Lost 22 Pounds, Feels Rested and Loves CFC Food!
Hello there! I am Christina. Some may have seen me on social media as Misiz Menno Knight. I am from Ontario Canada. I am married to an amazing man, Nathan, and we have 3 "almost-all-adult" children. We are very proud grandparents to our grandson, Wesley. As a profession I am a Personal Support Worker. As tiring and emotional straining as this career is, it is one of the absolute best bucket-fillers. I have always knew I would be in this feild. My dream was to become a nurse, however my weight issues and past health problems lead me here. 😀
I came across Rachel and her CleanFoodCrush meals over a year ago. It wasnt until we got our family photos taken in October 2022, that I got serious about it. So, October 31st I joined and have not looked back.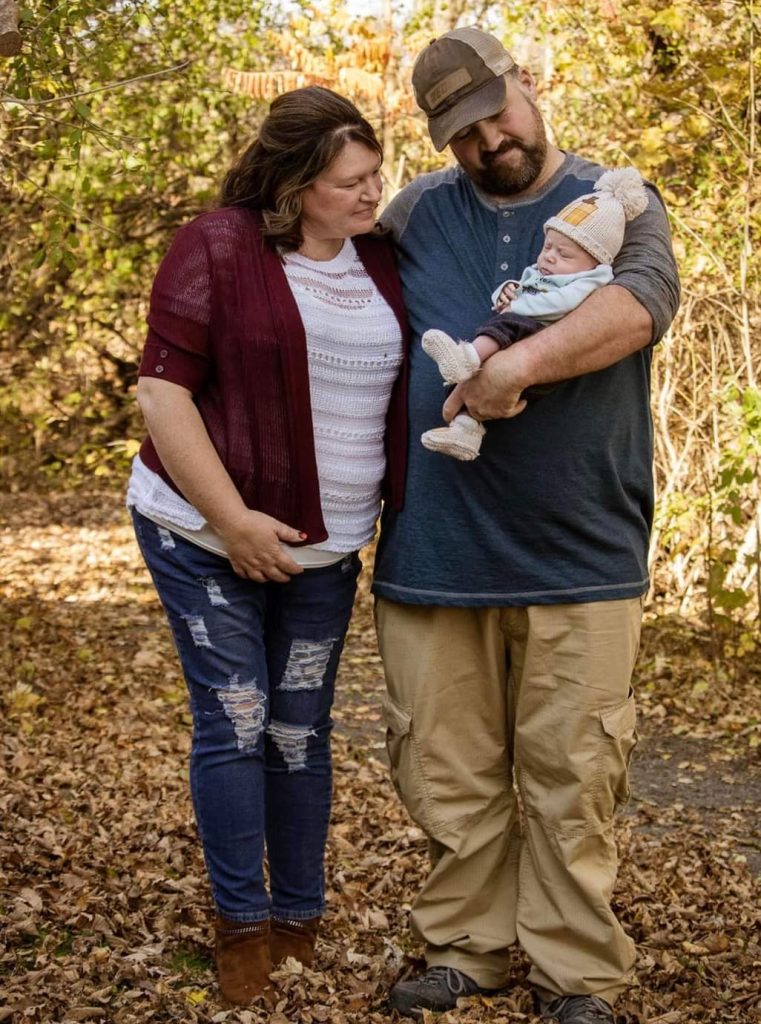 Here we welcomed our very first Grandchild. I was absolutely appalled with my appearance and I could not fully love these family pictures. This was the turning point for me. I was at my heaviest – 206lbs
Since joining Rachel's 30-Day Clean Eating Challenge I lost 10 lbs in the first 7 days and another 10 by the end of the 30 days. I started at 206 and was down to 186.0 😮 😀.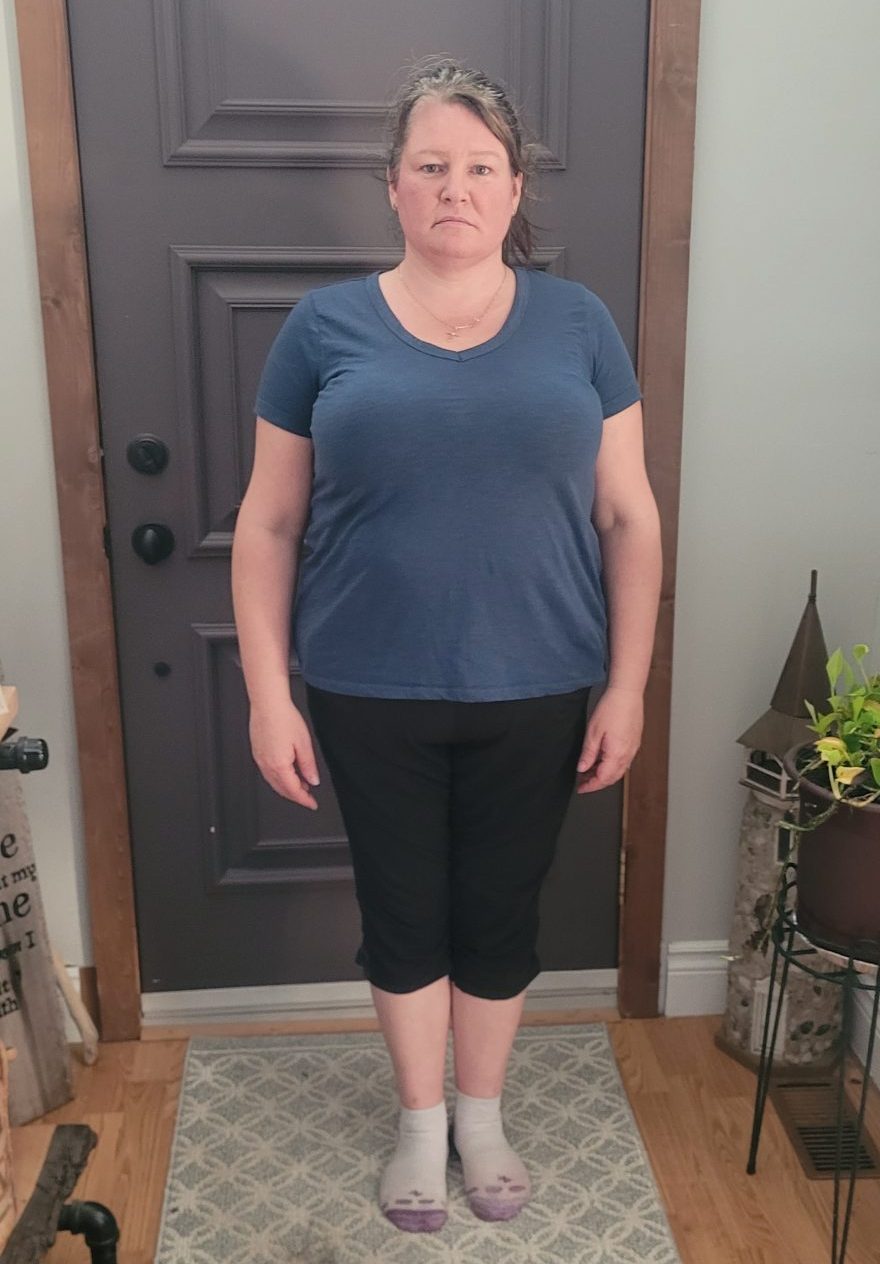 Down 10 lbs after week 1
Before the Challenge, My Greatest Obstacles to Eating Healthy Were:
One: Not having the faith and willpower in myself to just do it and not wait for others (my husband 😉) in the household to do it with me.
Two: my Husband is an amazing cook!! When food smells soo good the taste buds just take over. 😄 Thankfully something came over me when I held our Grandson for the first time! My willpower grew tremendously and seeing myself in pictures broke those uncontrolled taste buds. Not to mention my son is a health fanatic and loved the fact that I wanted to be better.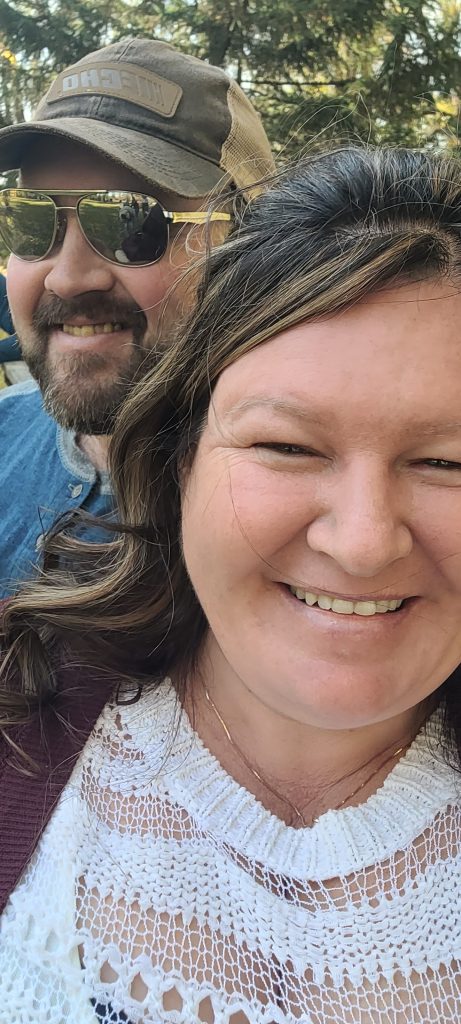 Before – With Amazing Cook Hubby ❤️
Rachel seriously has it all planned out and right there.
🌟 I feel 100% better in my mood
🌟 I sleep a lot better and I actually feel like I slept when I wake up.
🌟 Rachel's meals are delicious
🌟 The Bonus 3, 5 and 10 Detox programs are amazing.
🌟 I am going on 3 months with CFC and I have not strayed off the meal plans.
I have done the  CFC detox programs (that came as free bonuses!) a few times – especially over the Christmas holidays.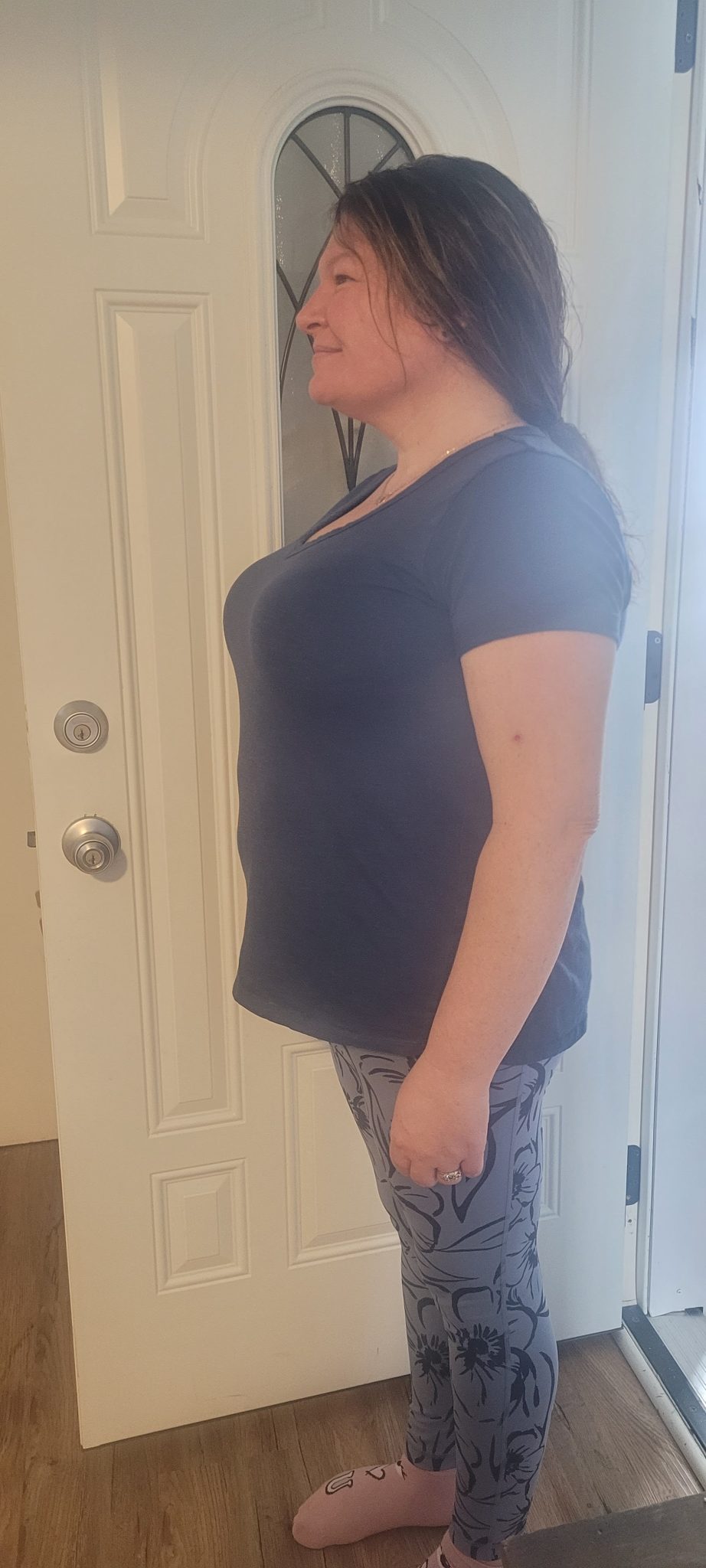 To date, on January 20th I am thrilled to weigh 184.6 lbs.
For someone who has tried everything from diet pills and carb counting to fasting, and who has experienced failure over and over again, a 22 lb weight loss is pretty awesome!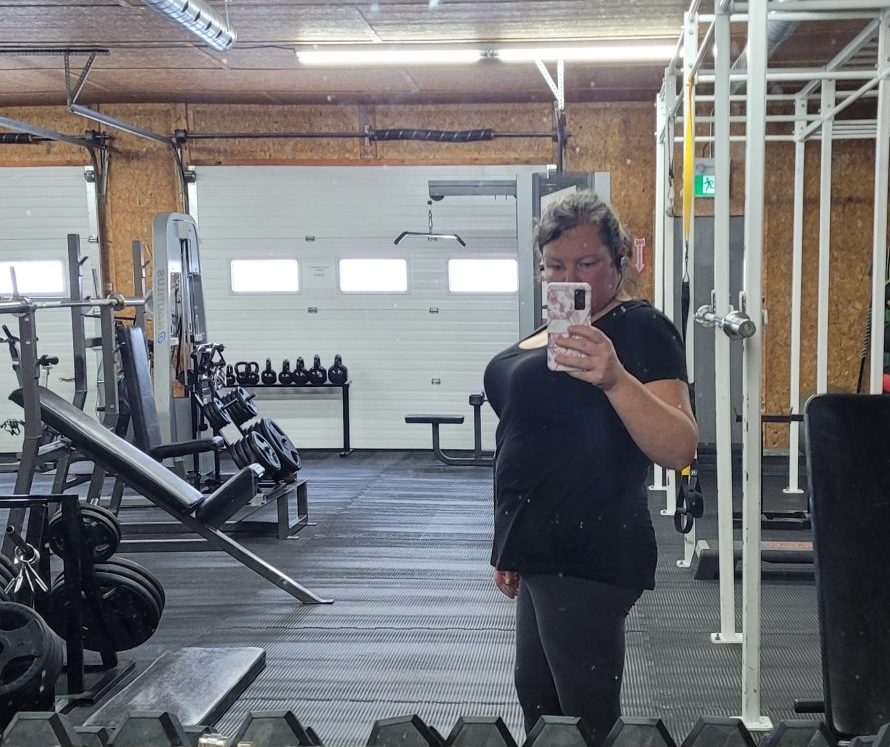 ENJOYING THE GYM AGAIN!
🌟 Do it for yourself and yourself only! You are so worth it.
The 30-Day Challenge is more than meals (yummy ones to boot), it is an entire community made of others just like you and I.
The CFC Challenge community is full of people who strive for better health, better quality of sleep, better self-esteem, and the list goes on!
There is an amazing support team who knows first-hand the journey we are all on as they too are on it with us, and once completed the Challenge themselves!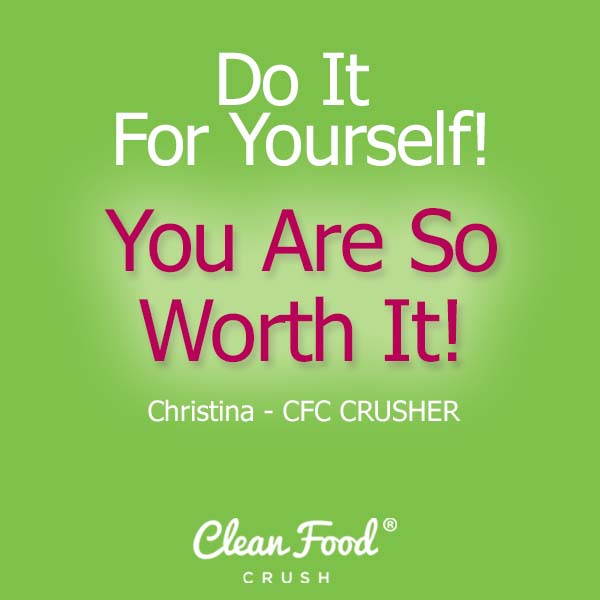 Something CFC offers That No One Else Does:
🌟Consistent emails with new recipes which I very much enjoy.
🌟Personal Check-ins from Rachel herself.
Having a good consistent supportive team also is something I haven't experienced in other meal plans. The biggest thing is Rachel has so many plans available and allows the consumer to choose what works for them according to both goals and finances. People want different results and focus and CFC meets their needs.
Rachel offers free recipes, that was the hook line, and sinker for me;😉 it was a good bite 😋 There are so many delicious meals and snacks to try! I recommend the fish tacos and the chicken salad recipes.
🌟 Sticking with the Challenge Meal Plan long-term just makes sense because it works.
🌟 I love the taste and variety of foods.
🌟 I love the convenience of how simple making these meals are.
🌟 It's an added bonus that my family enjoys these as well.
Give The Challenge A Try!
– Christina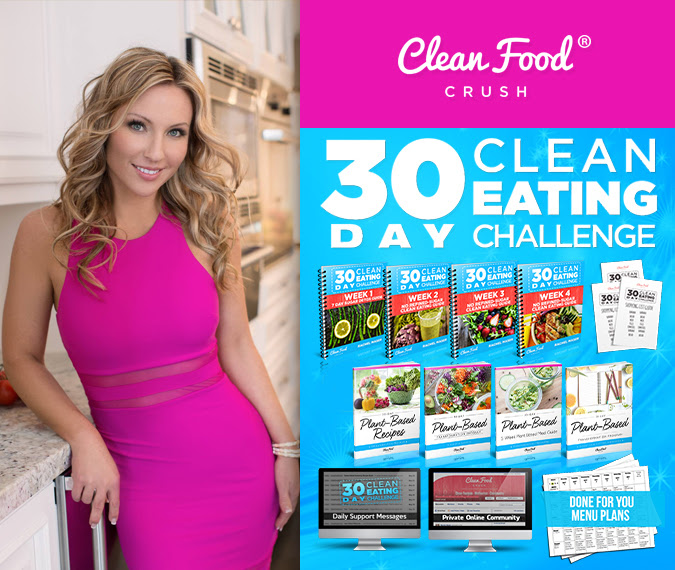 Ready to Get the Tools and Support That Helped Christina Succeed? Come and Join the Challenge!
Leave a Comment Below:
Related Posts :
..