28

Mar, 18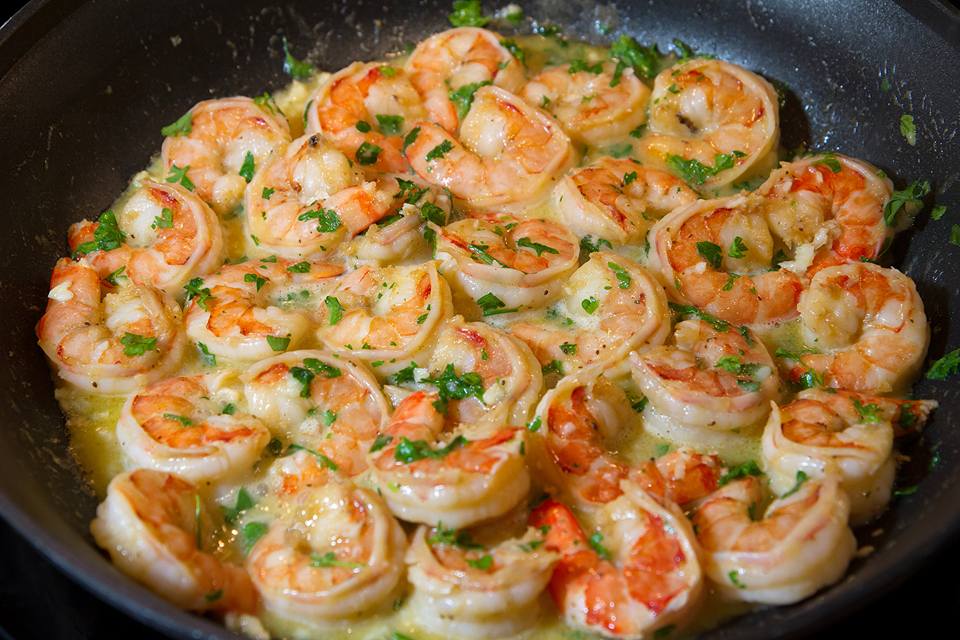 This is such a SIMPLE and decadent meal in minutes!
10-15 minutes and you're ready to eat these buttery shrimp over zucchini noodles, or brown rice.  ????

My 10 year old daughter, Sydney requests this weekly, and can make it by herself – as long as I keep her ingredients stocked!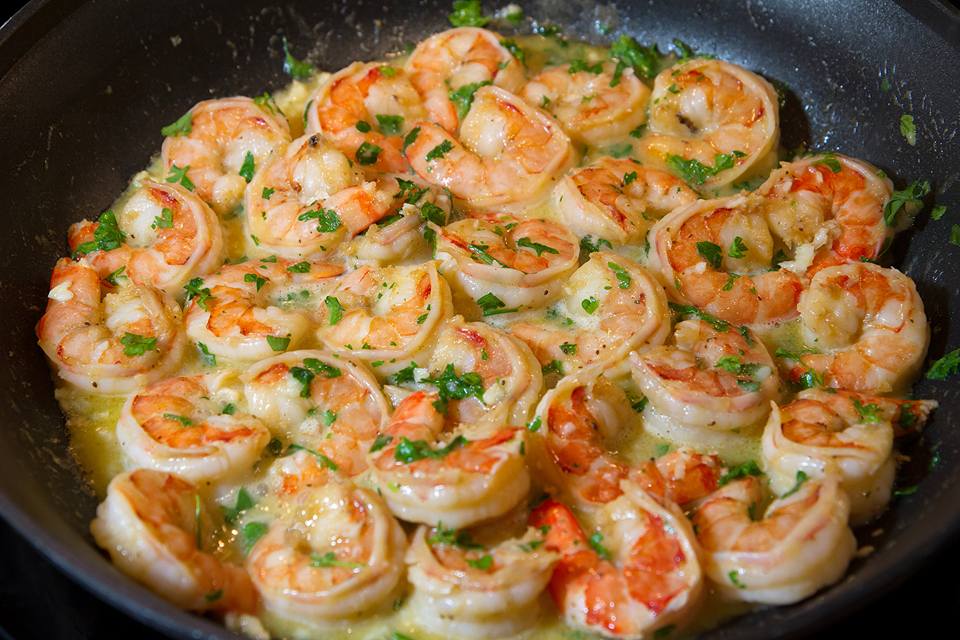 Ingredients
1.5 lbs. large raw shrimp, shelled* and de-veined, (I like to keep the tail on for presentation)
2 Tbsps olive oil
2 Tbsps clarified butter, or ghee
3-4 fresh garlic cloves, minced
1/4 tsp red pepper flakes
1/2 cup white wine (dry white wine/Sauvignon Blanc OR vegetable stock)
2 Tbsps finely chopped parsley
freshly ground black pepper to taste
1 Tbsp fresh lemon juice
Instructions
Heat a large sauté pan on high heat then reduce to medium high. Stir butter and oil around the pan. Sauté garlic, red pepper flakes, for a minute or two.
Add the wine and shrimp, stir to coat the shrimp with the sauce.
Lay shrimp so they are in an even layer in the pan. Increase the heat to high and bring the wine to a boil for two minutes.
Turn shrimp to cook on the other side, continue to cook on high heat for another minute.
Remove pan from heat. Sprinkle the shrimp with parsley, lemon juice, and black pepper.
❤Rachel
https://cleanfoodcrush.com/clean-eating-saucy-shrimp-scampi-recipe/
© Copyright CleanFoodCrush ® LLC 2014-2019 - Rachel Maser - CleanFoodCrush.com
Leave a Comment Below:
Related Posts :

..