18

Jun, 17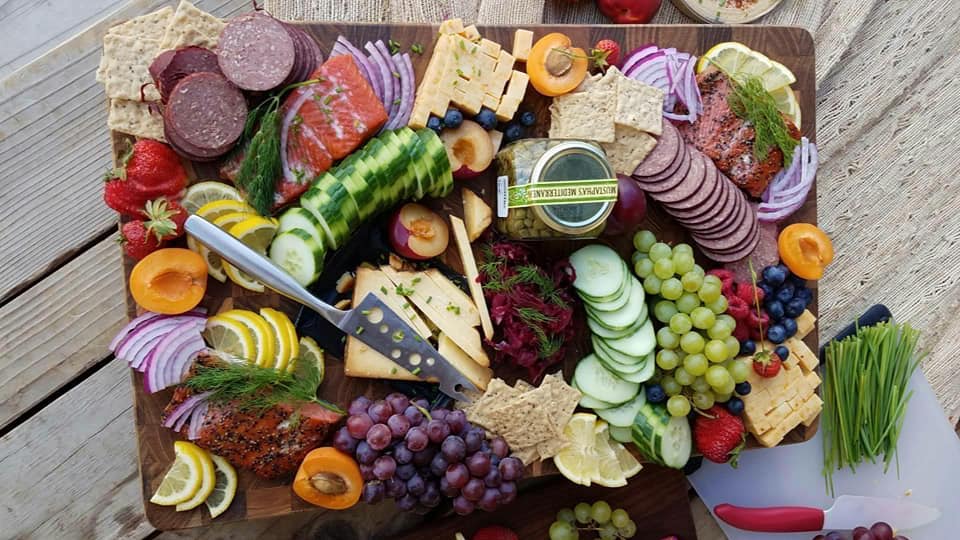 A Summertime Picnic

????

????

The PERFECT way to enjoy a Sunny Summer Afternoon with Friends!  Ingredients:
Wild Caught Smoked Salmon

Organic Nitrate Free Summer Sausage

Spicy Cheddar Cheese made from Grassfed Cows

Hummus

Fresh Sliced Cucumber

Organic Grapes + Berries

Local Apricots, Plums, and Nectarines

Thin Sliced Red Onion

Capers

Lemon Slices

Fresh Dill


Picked Red Cabbage
Have FUN with this, and make it YOUR own! ????

Rachel I love adding yummy grass-fed meats and healthy cheeses to my beautiful platters 🙂 
You can add smoke salmon, uncured sausage, sliced meats and gorgeous fruits and veggies! 

????

If you create your own, tag me @CleanFoodCrush on Instagram so I can see your beautiful platter 🙂 
Leave a Comment Below:
Related Posts :

..