12

Oct, 22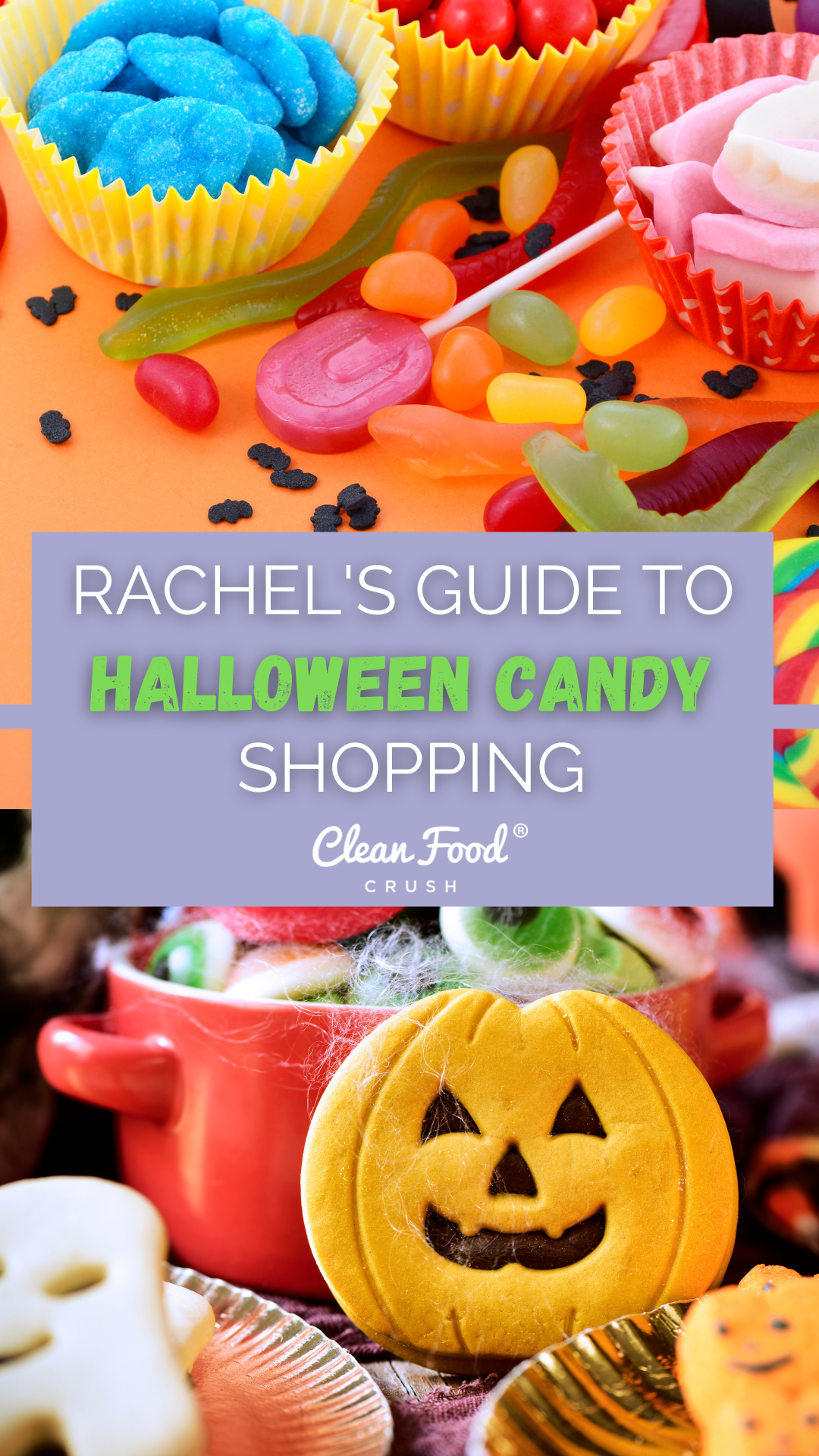 Rachel's Guide to Clean Halloween Candy
Happy Fall, CRUSHers! 🍃🍁🌿🍂
I don't know about you, but I'm really looking forward to all the lovely holidays that come this time of year. One, in particular, is Halloween! Unfortunately, these celebrations tend to come with less-than-ideal food choices, which can be discouraging when trying to make healthier decisions.
Thankfully, there are still SO many awesome ways to enjoy and celebrate every holiday or important event you have to look forward to! Clean Eating does not mean missing out on delicious foods and fun treats.
In fact, if you love to eat your favorite traditional candy or treat this season, then go for it! We here at Clean Food Crush believe entirely in the importance and power of moderation. Indulging in a tasty snack while celebrating Halloween doesn't mean undoing all of your progress or "failing." Eating clean and living a healthy lifestyle does not mean having an all-or-nothing mindset. We believe in tasty food, enjoying occasional treats, and indulging on holidays. So, I encourage you to go ahead and treat yourself to a favorite candy if you're so inclined!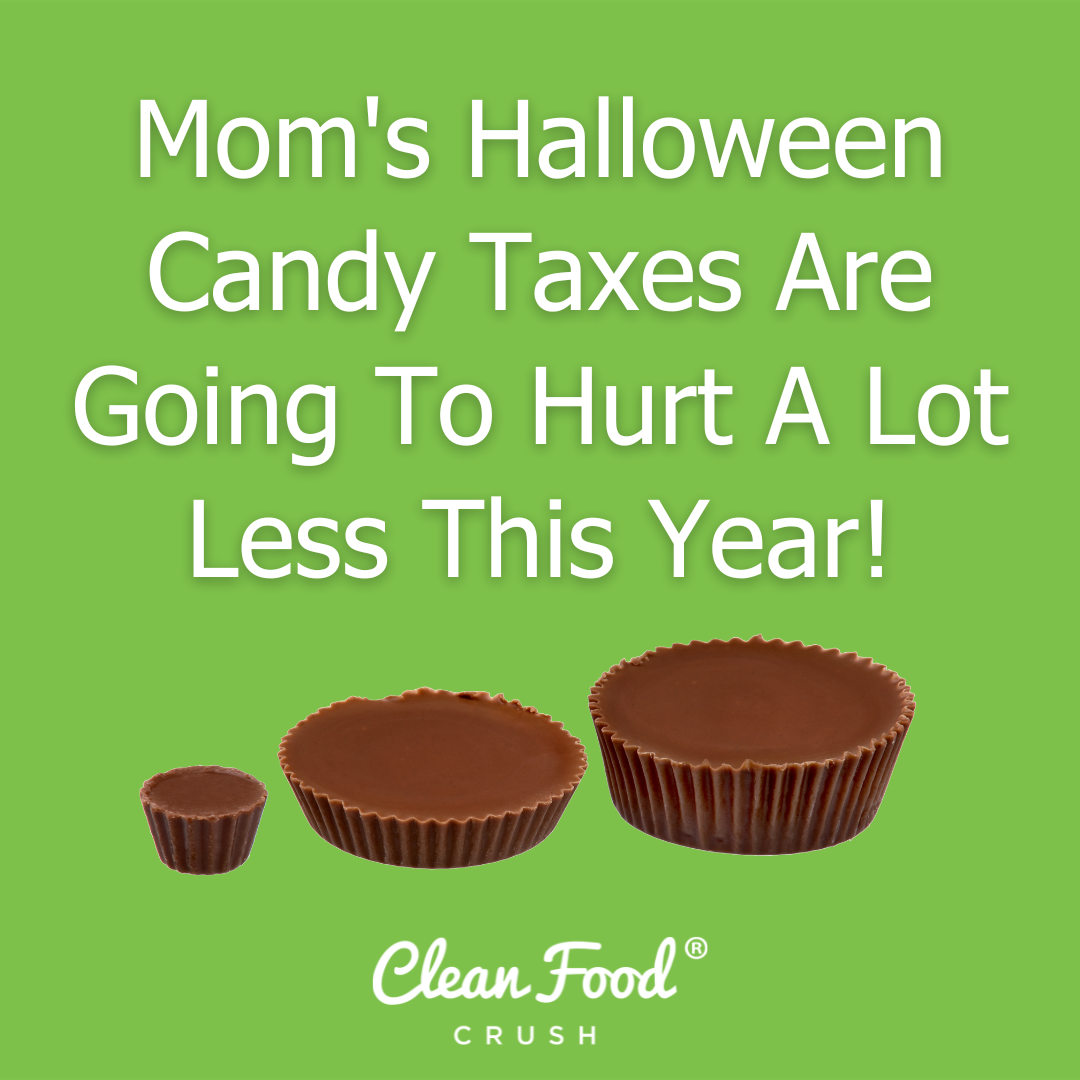 This specific article is for those requesting some better candy recommendations. If that's you, and you're looking for healthier alternatives to the classic Halloween candies, then I hope this list is exactly what you need!
Most candy on the shelves is loaded with preservatives, excess sugars, and artificial colors that can negatively impact your health. It makes sense that some of us would feel overwhelmed or discouraged when surrounded by these candies, thinking we'll be missing out. But in reality, enjoying the upcoming holidays is more than possible while still sticking to health goals and practicing clean eating!
I've compiled a short and efficient list of 14 clean, delicious candy options you can easily purchase from Amazon and have shipped to your door! All the candies on the list are as natural as I could find, with no artificial colorings, extra preservatives, less sugar, and gluten-free + dairy-free options, just in case your family has allergies.
 I LOVE the natural flavors in this organic hard candy!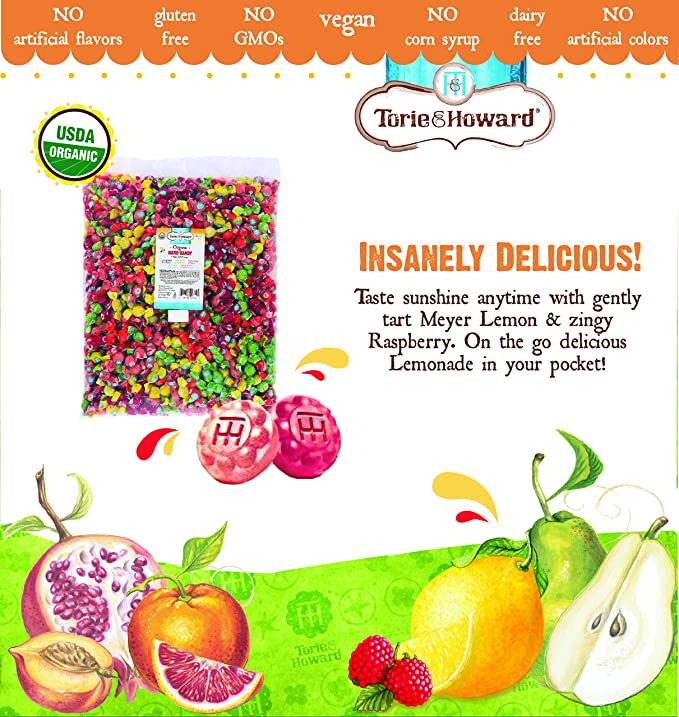 These are similar to Reese's but are organic, gluten-free, and responsibly sourced.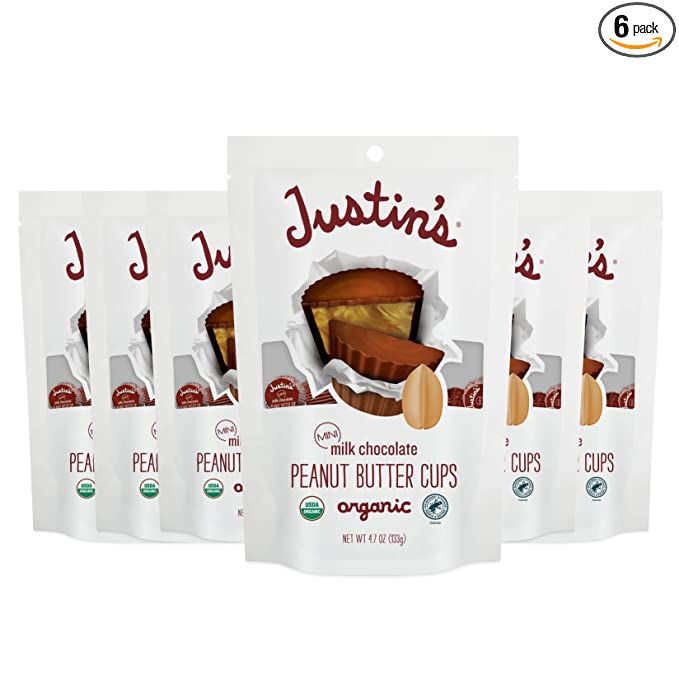 The same brand as above but dark chocolate rather than milk for those of us who prefer the richer flavor.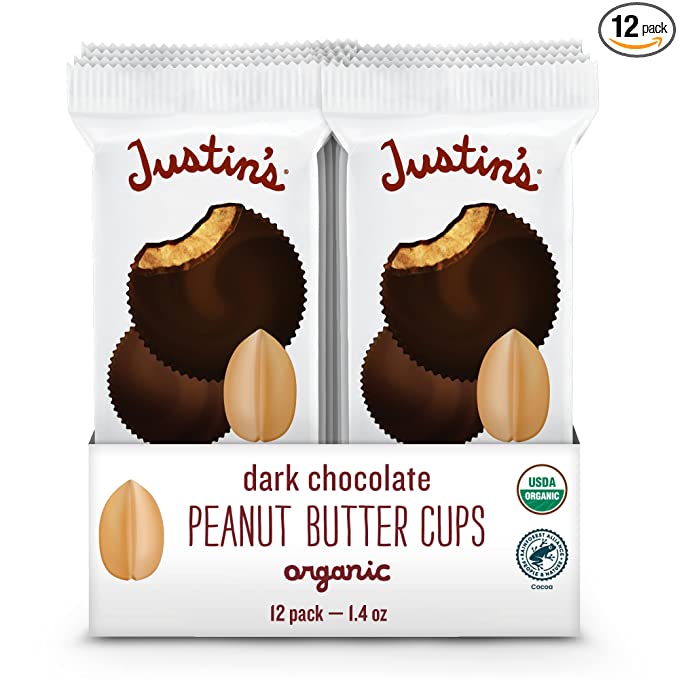 Made with real fruit juice, Black Forest Organic Gummy Bears are fat-free and gluten-free, perfect for the whole family!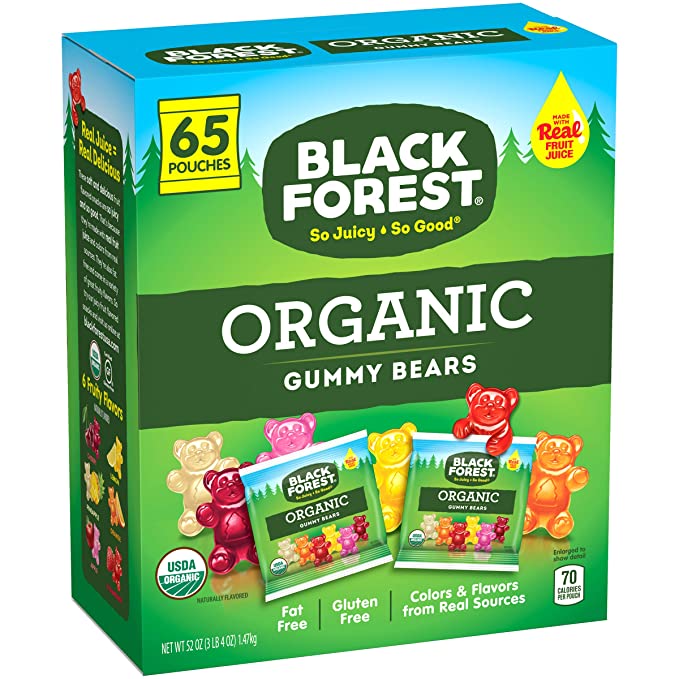 Save for the fun worm shape, this USDA-certified organic candy is the same as the bear gummies and just as delicious.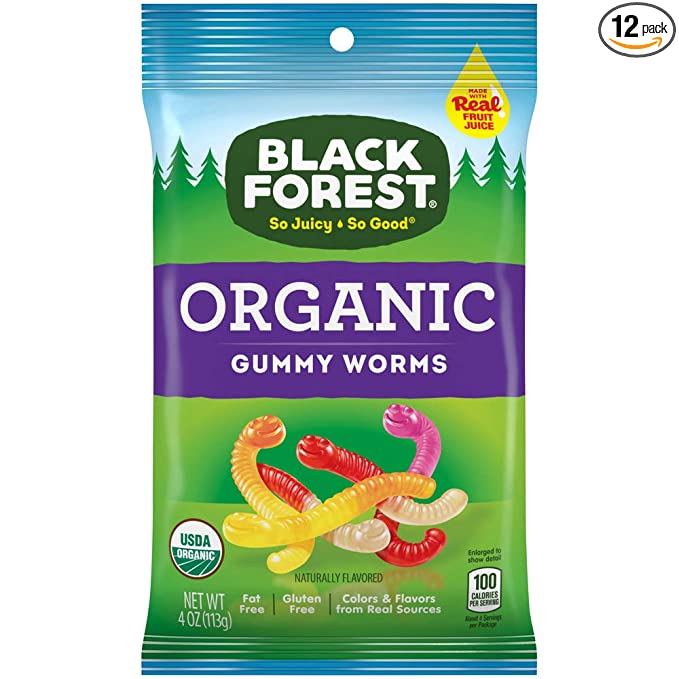 Vegan, gluten-free, and non-GMO, these chocolate peanuts have no artificial coloring or added sugars.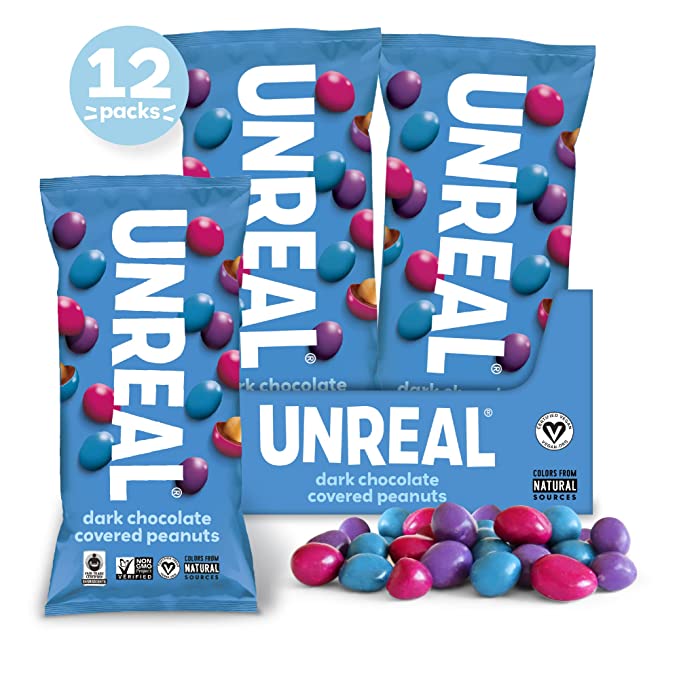 Just as delicious and health-conscious as the dark chocolate peanut gems, only made with milk chocolate rather than dark.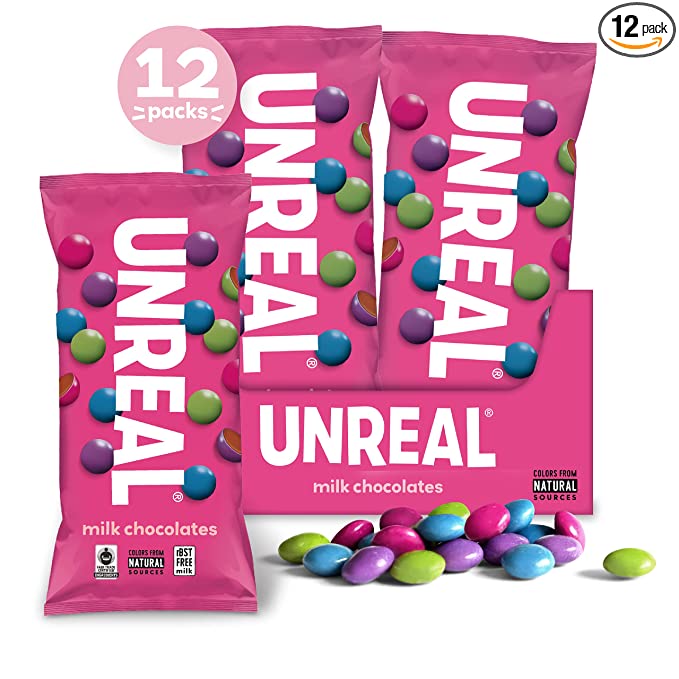 The Unreal brand has great candy options, and these certified vegan, gluten-free, fair trade, and non-GMO dark chocolate almond butter cups aren't an exception!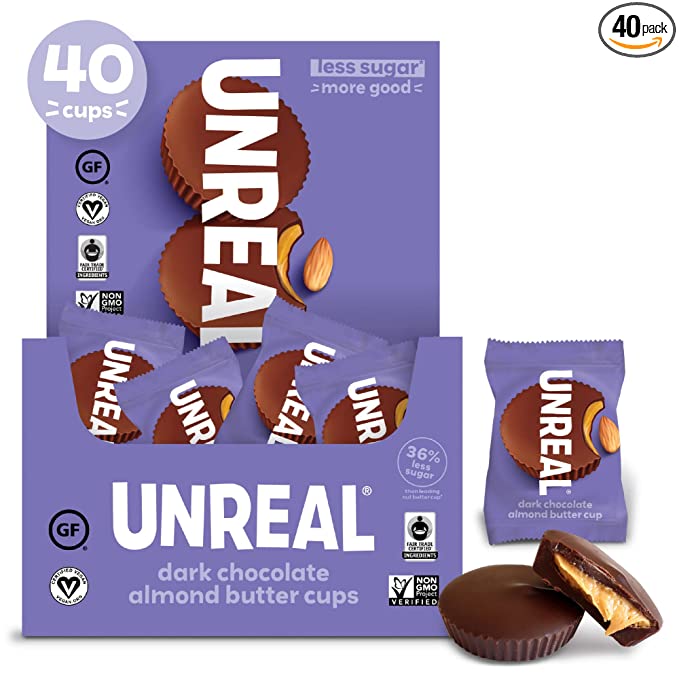 Check out this variety pack that includes four delicious truffle flavors, all made with organic ingredients, such as the deepest, smoothest Dominican dark chocolate and 100% pure coconut oil.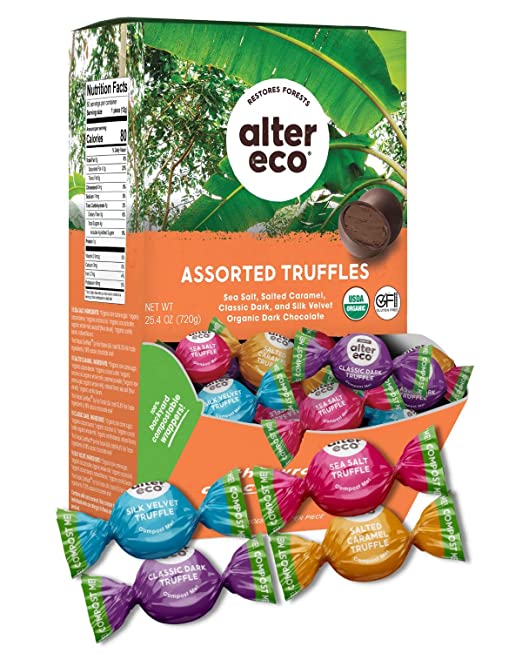 If you need candy free from top allergens, then these organic lollipops might be perfect! They include no egg, fish, milk, peanuts, shellfish, soy, tree nuts, or gluten.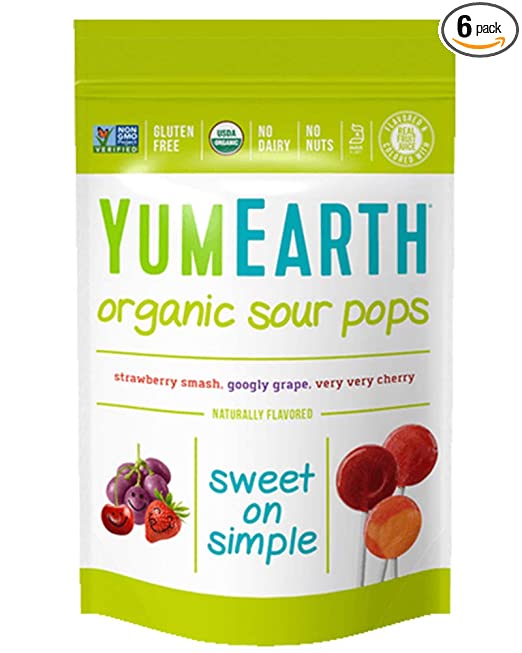 Hand-crafted using high-quality ingredients and no artificial flavors, preservatives, sweeteners, or fillers, these candy bars are incredibly tasty, especially if you like coconut!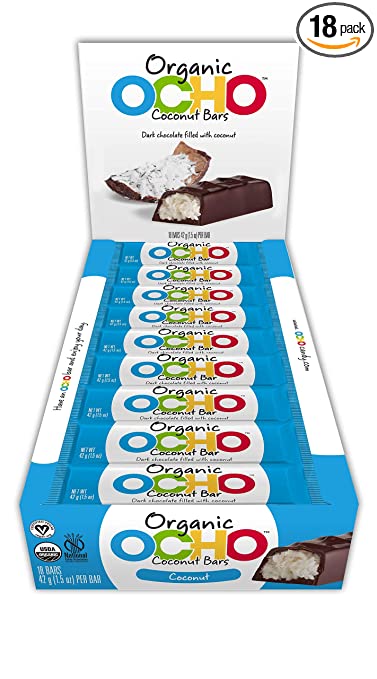 I LOVE the taste of strawberries and love these lollipops even more because they have no added artificial flavors or colors. The delicious strawberry flavor is completely natural!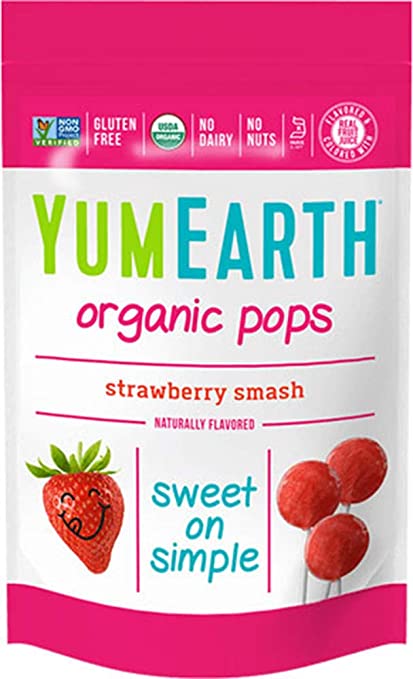 Treat yourself to eight delicious fruity flavors in this variety pack of pops colored with real fruit and vegetable juices and NO high fructose corn syrup or artificial dyes!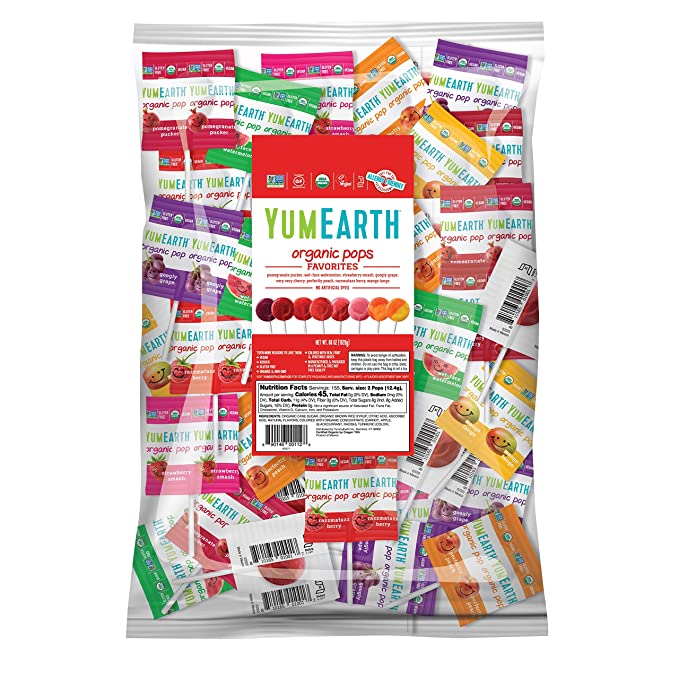 These gummies are perfect for those who love sour tastes and organic ingredients!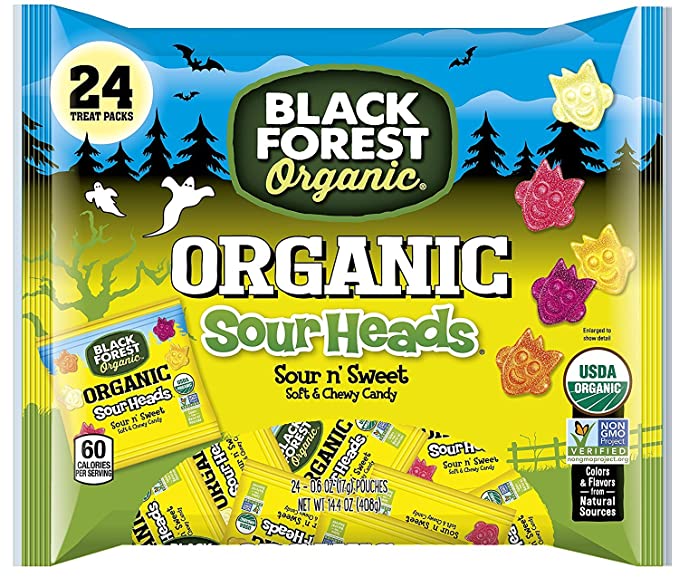 😍 Look at All These Great Options!
I hope you can find some fantastic candies from this list for any festivities you have coming up – or even just for enjoying at home as an occasional treat. Let me know your favorites in the comments below!
ENJOY, and Happy Halloween!
🧡Rachel
P.S. Need help staying on track through the holidays or restarting your clean eating journey? Check out our 30 day Clean Eating Challenge, which includes a complete set of meal plans over the course of 1 month, breaking it down per week, and detailed instructions on how to cut down on sugar and processed foods!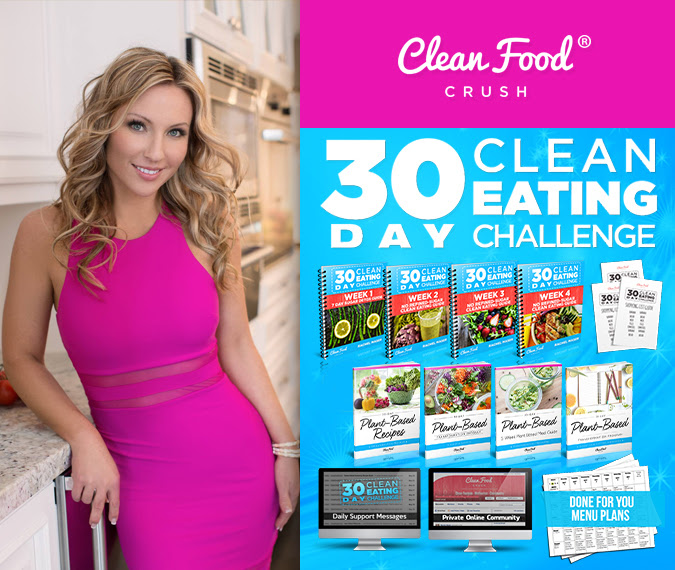 Leave a Comment Below:
Related Posts :
..