3

Aug, 20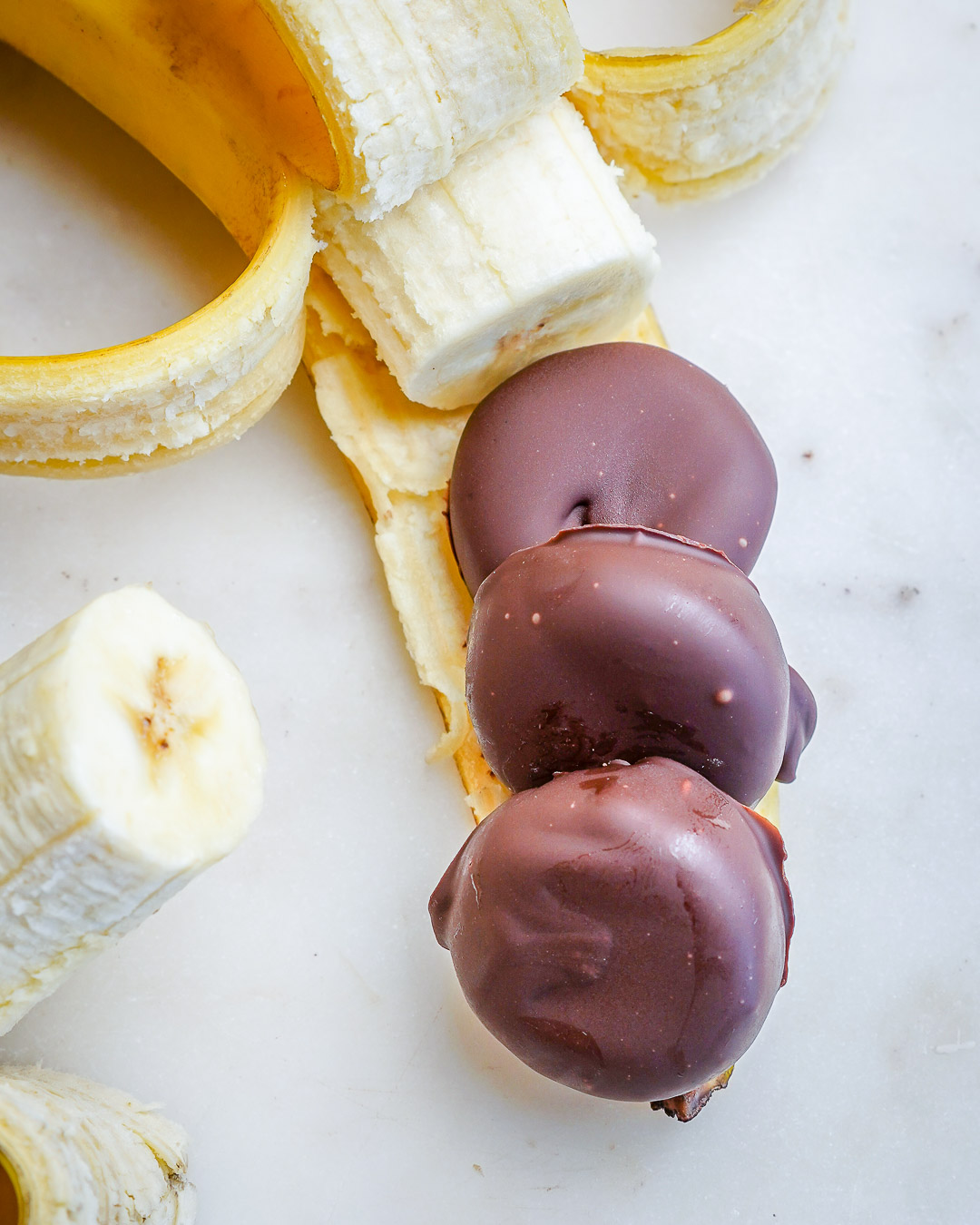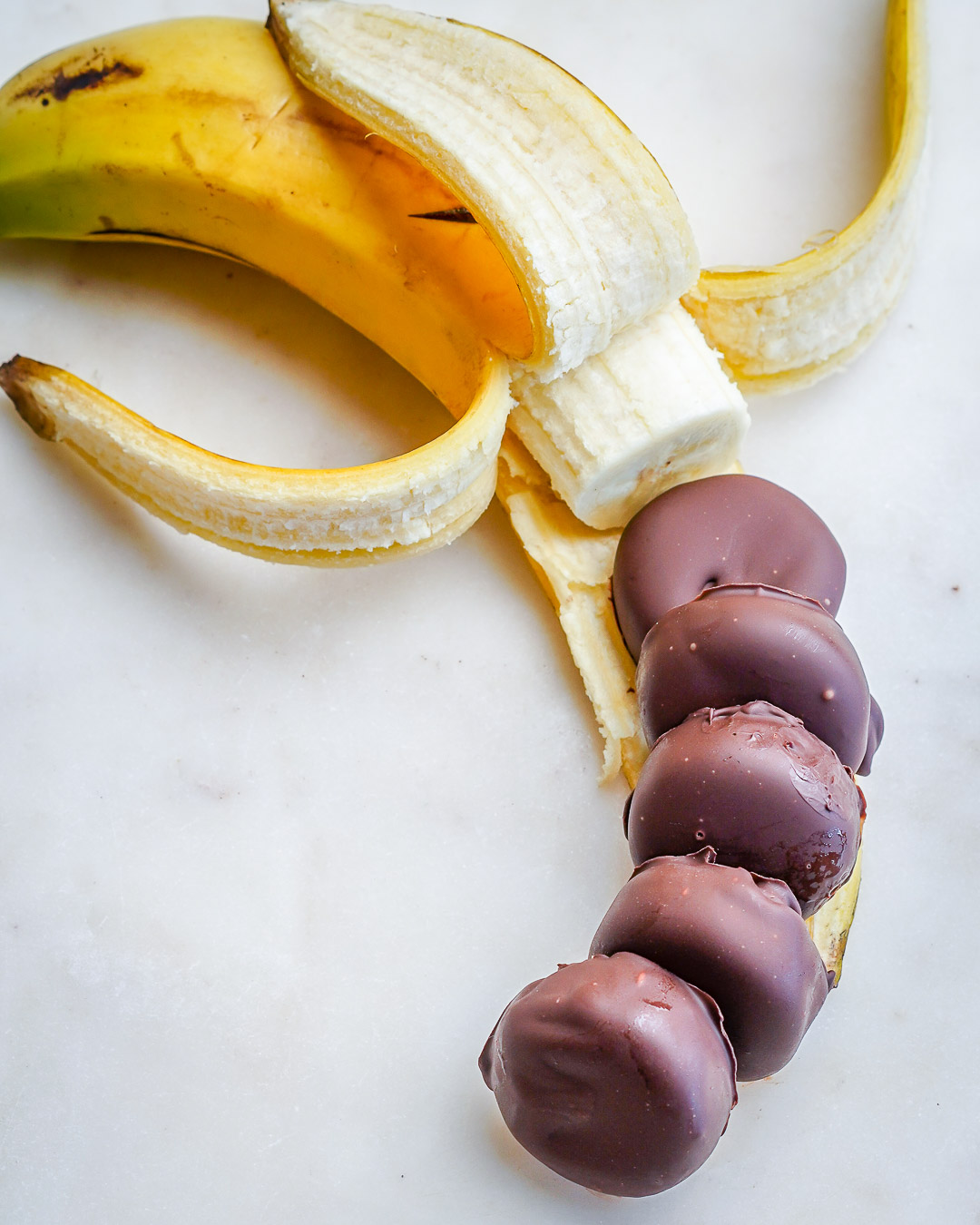 Copycat Trader Joe's Gone Bananas
Just 3 ingredients to make DELICIOUS homemade FROZEN treats this afternoon!
I like to use the highest cacao percentage chocolate chips that I can find on sale. Read those ingredient labels! If you're looking for a lower sugar option, Lilly's chocolate chips sweetened with stevia will work too.
Melt your chocolate in a double broiler or in the microwave, stirring every 20 seconds.
Have tons FUN making these today!
Ingredients:
2 large ripe, but firm bananas
1 cup dark chocolate chips
2 Tbsps unrefined coconut oil
Instructions:
Line a sheet pan with parchment paper.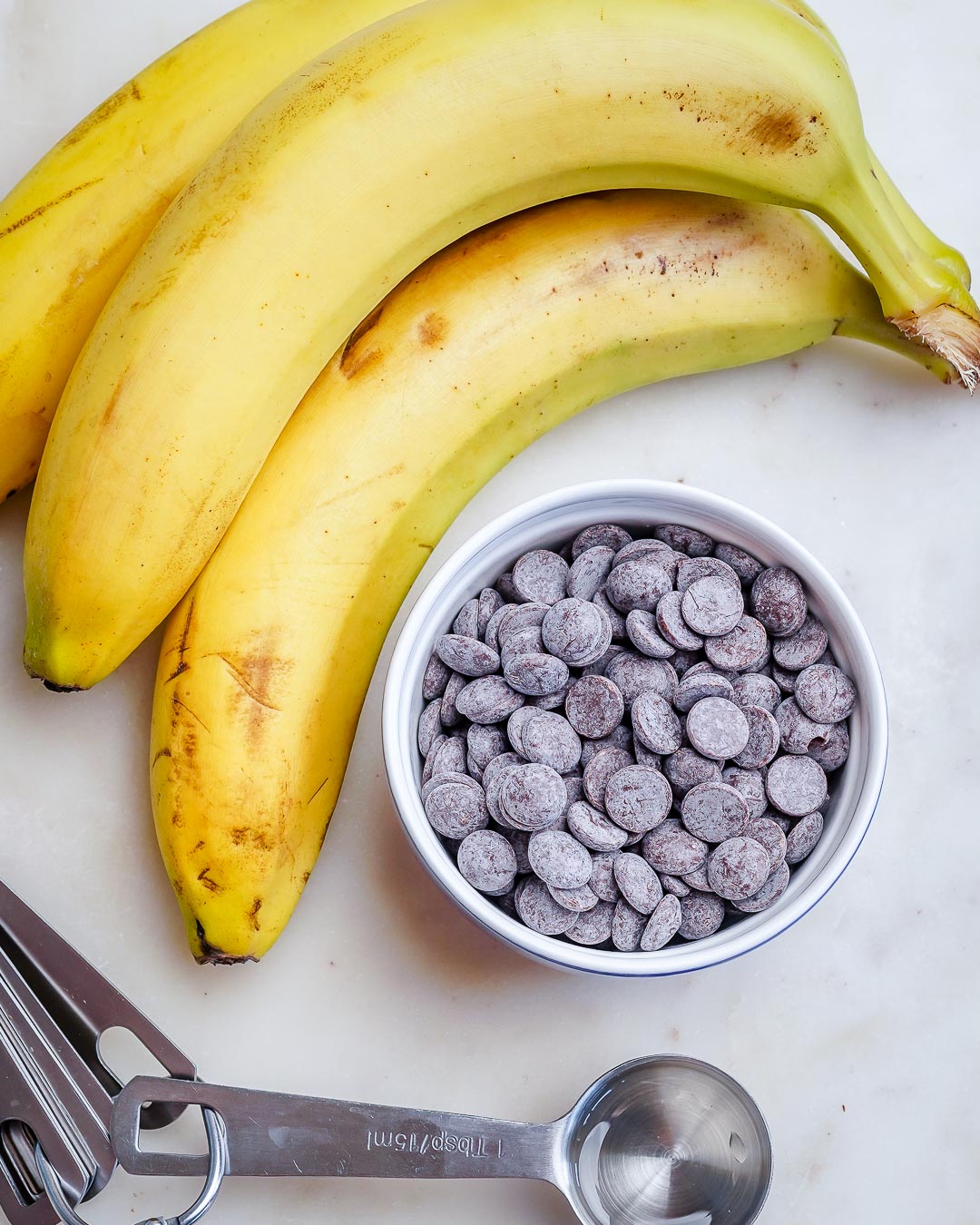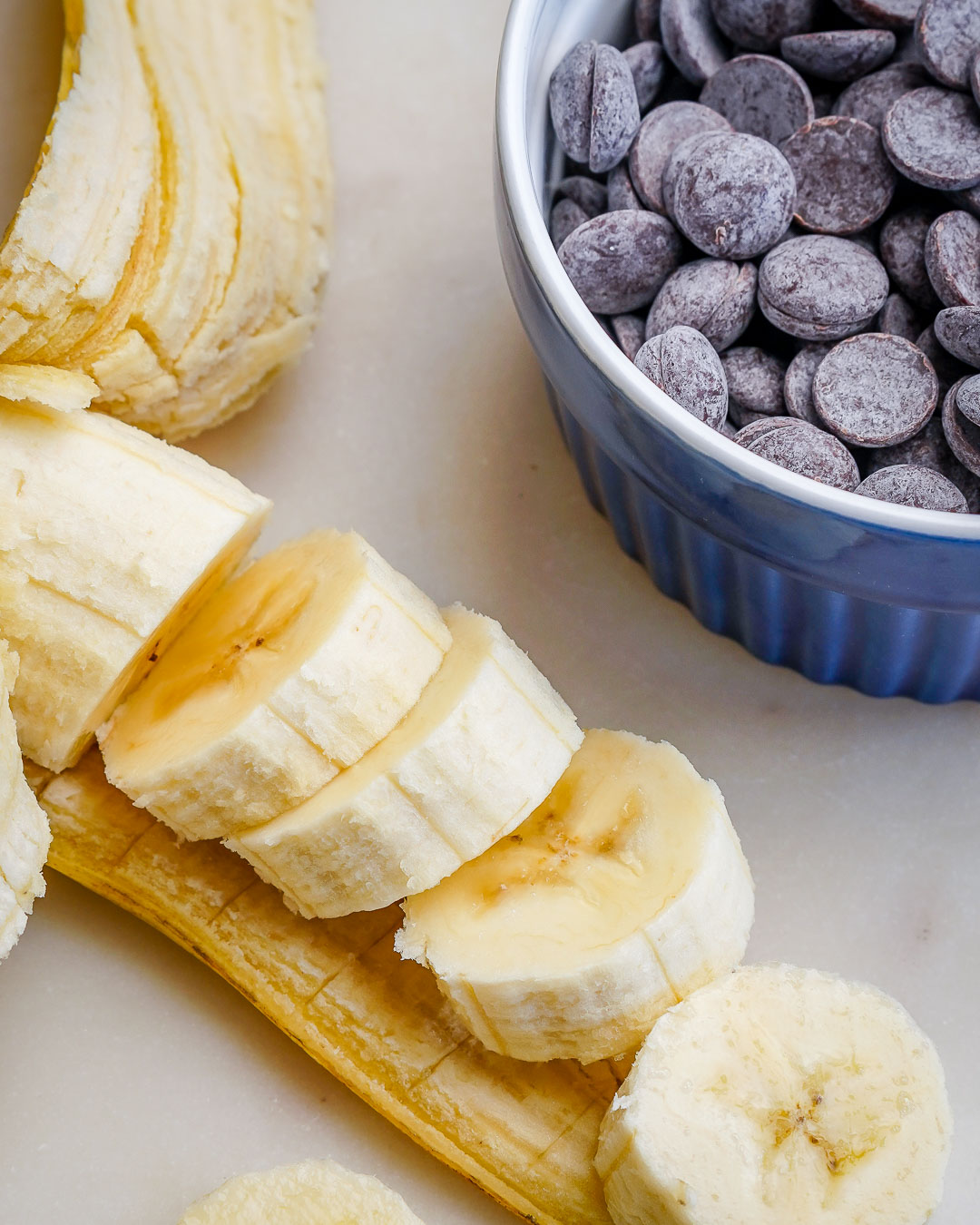 Peel and slice your bananas into 1-inch-thick pieces.
Place your banana slices onto your prepared baking sheet and freeze until very firm, about 2 hours.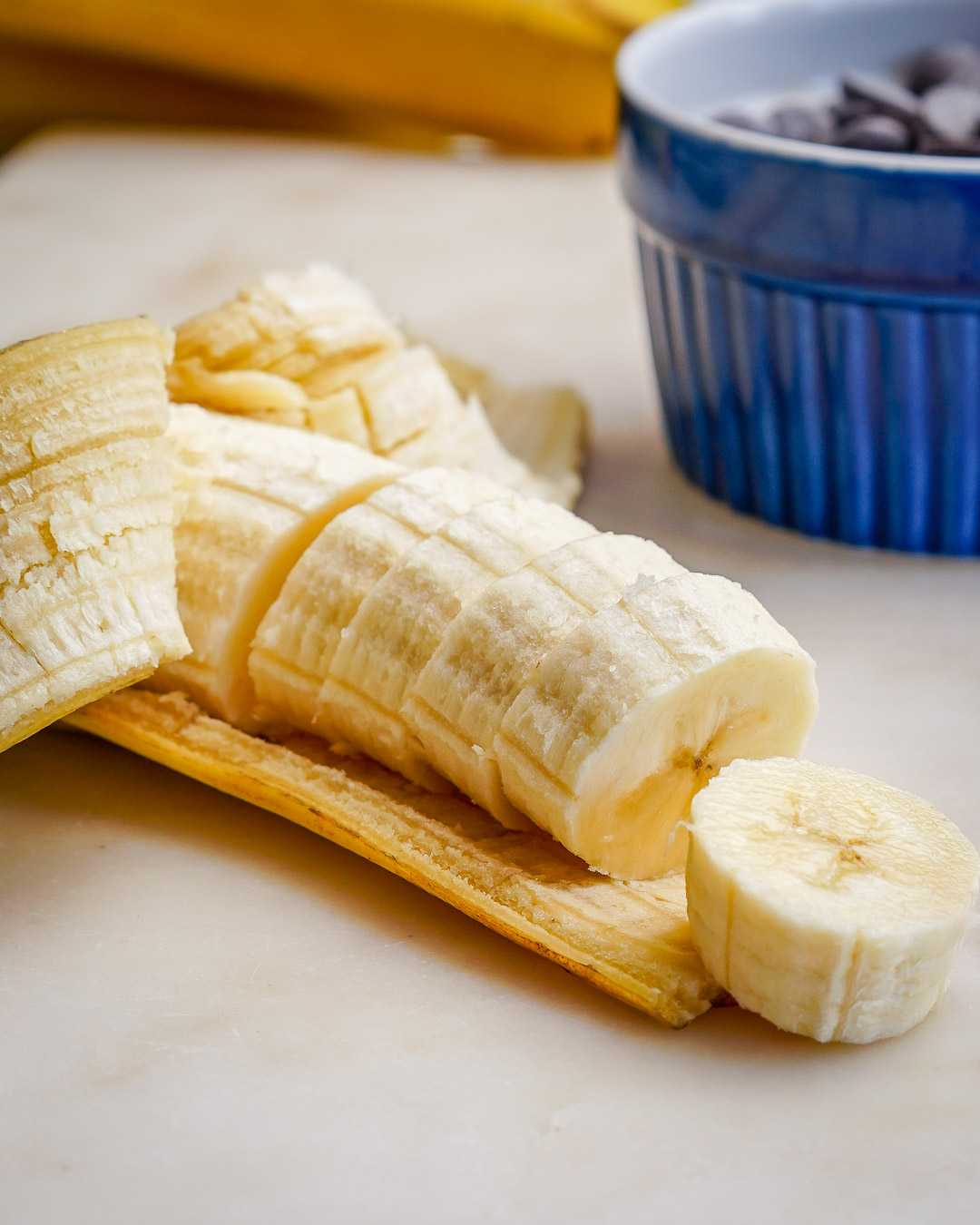 Once bananas are frozen solid, melt your chocolate chips and coconut oil together over a double boiler, stirring constantly until smooth and creamy.
You can melt the chocolate chips in the microwave if you prefer.
Remove bananas from the freezer.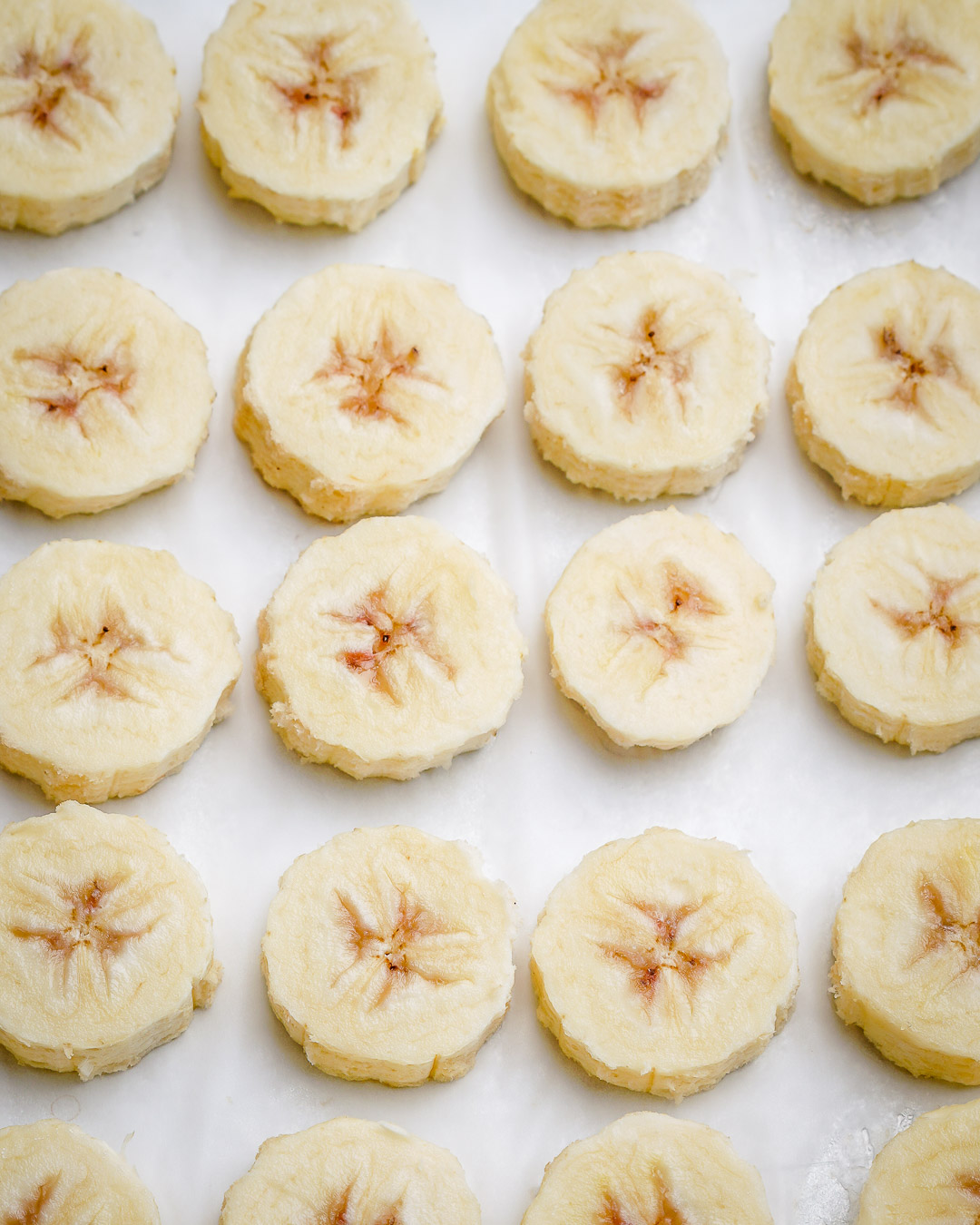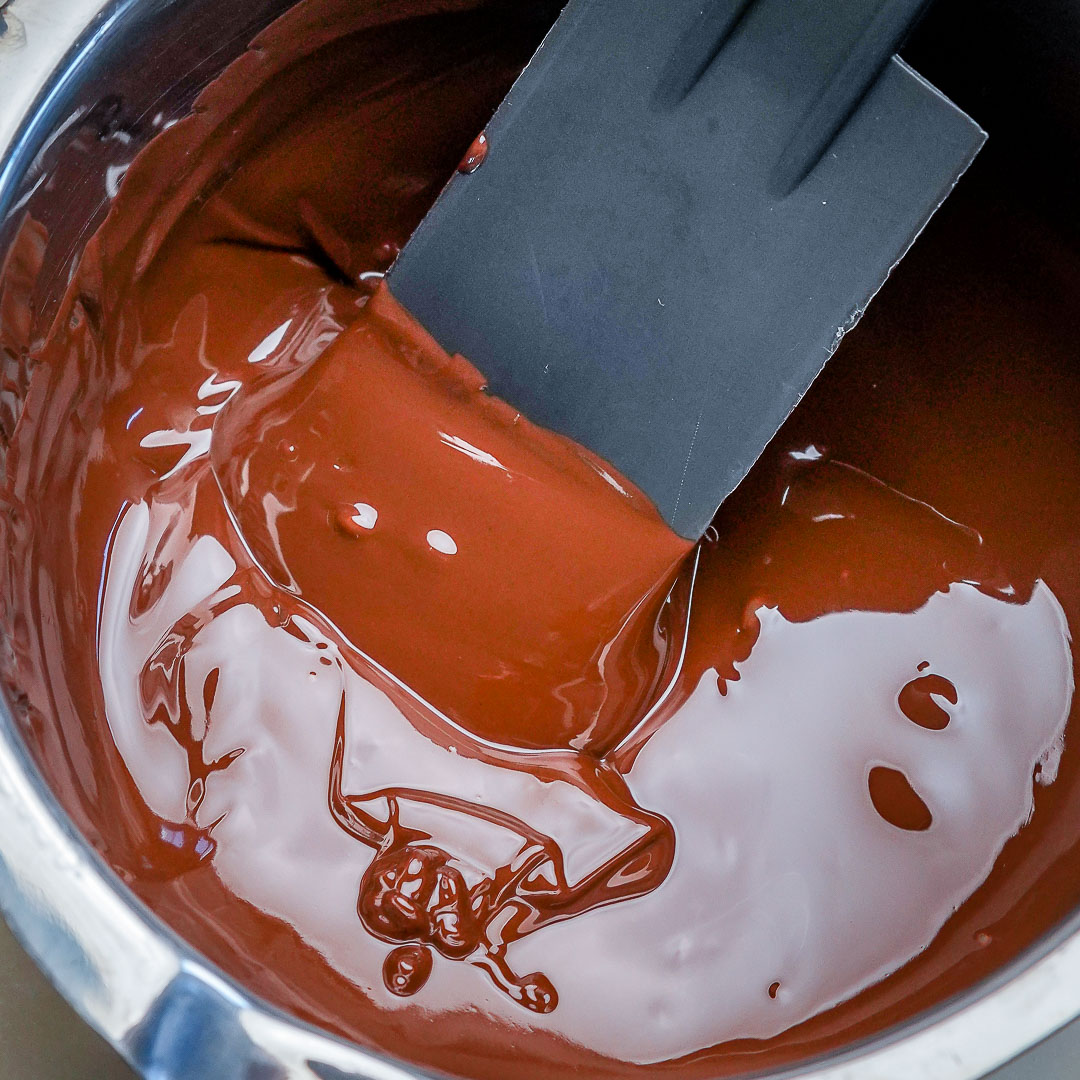 Now using a fork, sharp knife, or tongs, very carefully dip each banana slice into your melted chocolate, until evenly coated.
Allow any excess chocolate to drip back into the bowl, then return your chocolate banana slices back onto their sheet pan; the chocolate should set almost immediately, since the banana slices are frozen.
Set your chocolate covered bananas back into the freezer for 20 minutes to ensure they are completely frozen solid.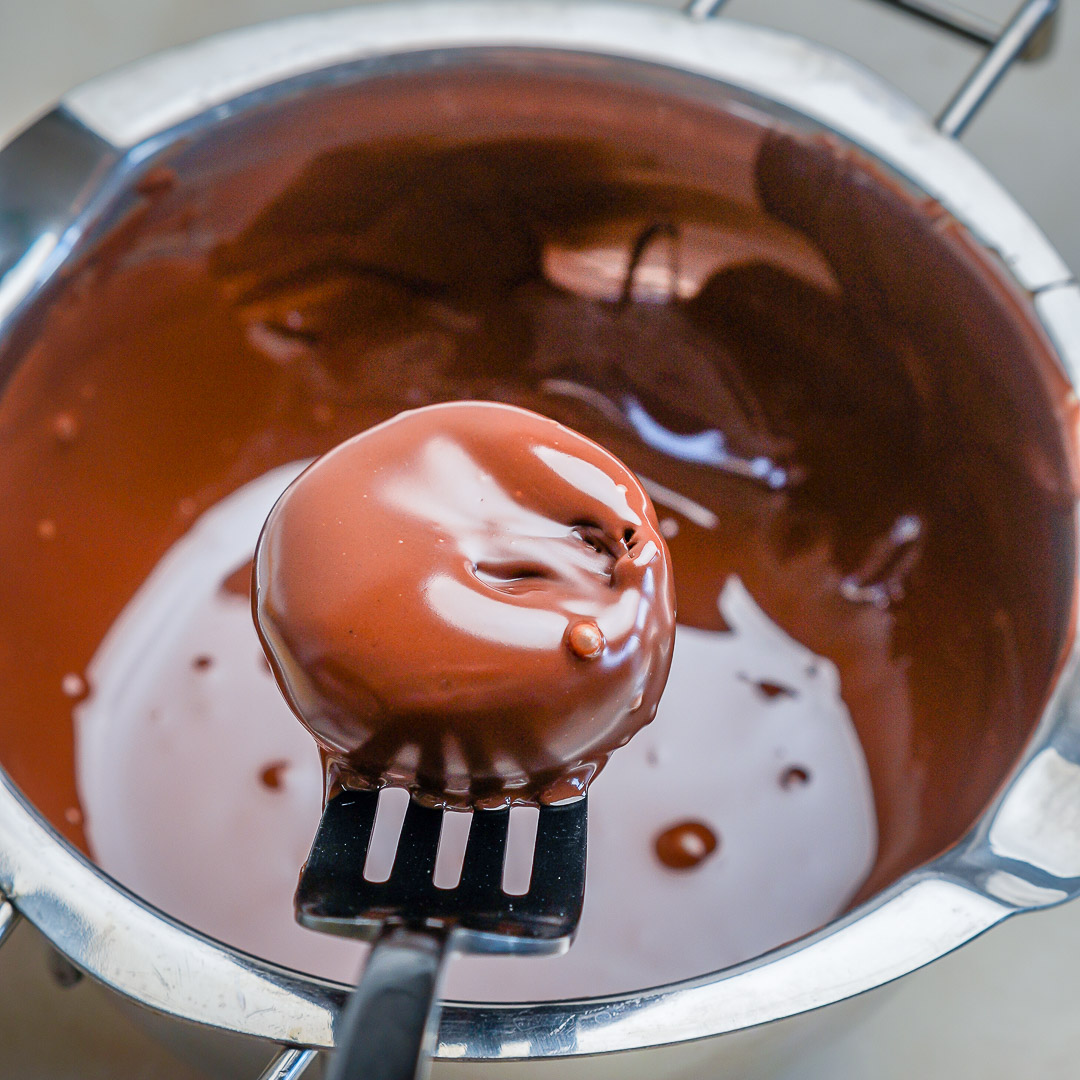 Once they are completely set, serve immediately.
You can store any remaining chocolate covered frozen banana slices in an air-tight container or zip lock bag in your freezer for up to 2 weeks.
❤Rachel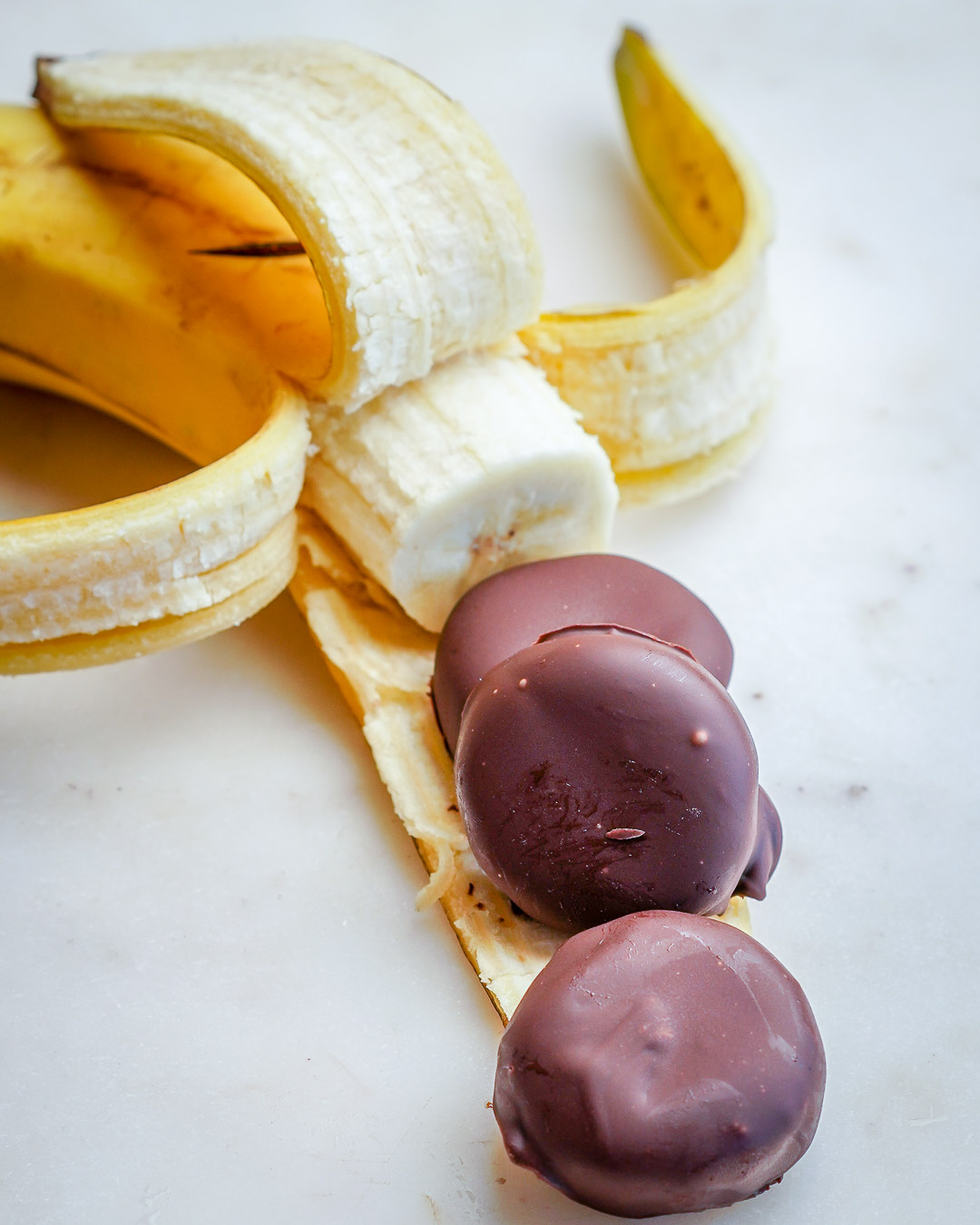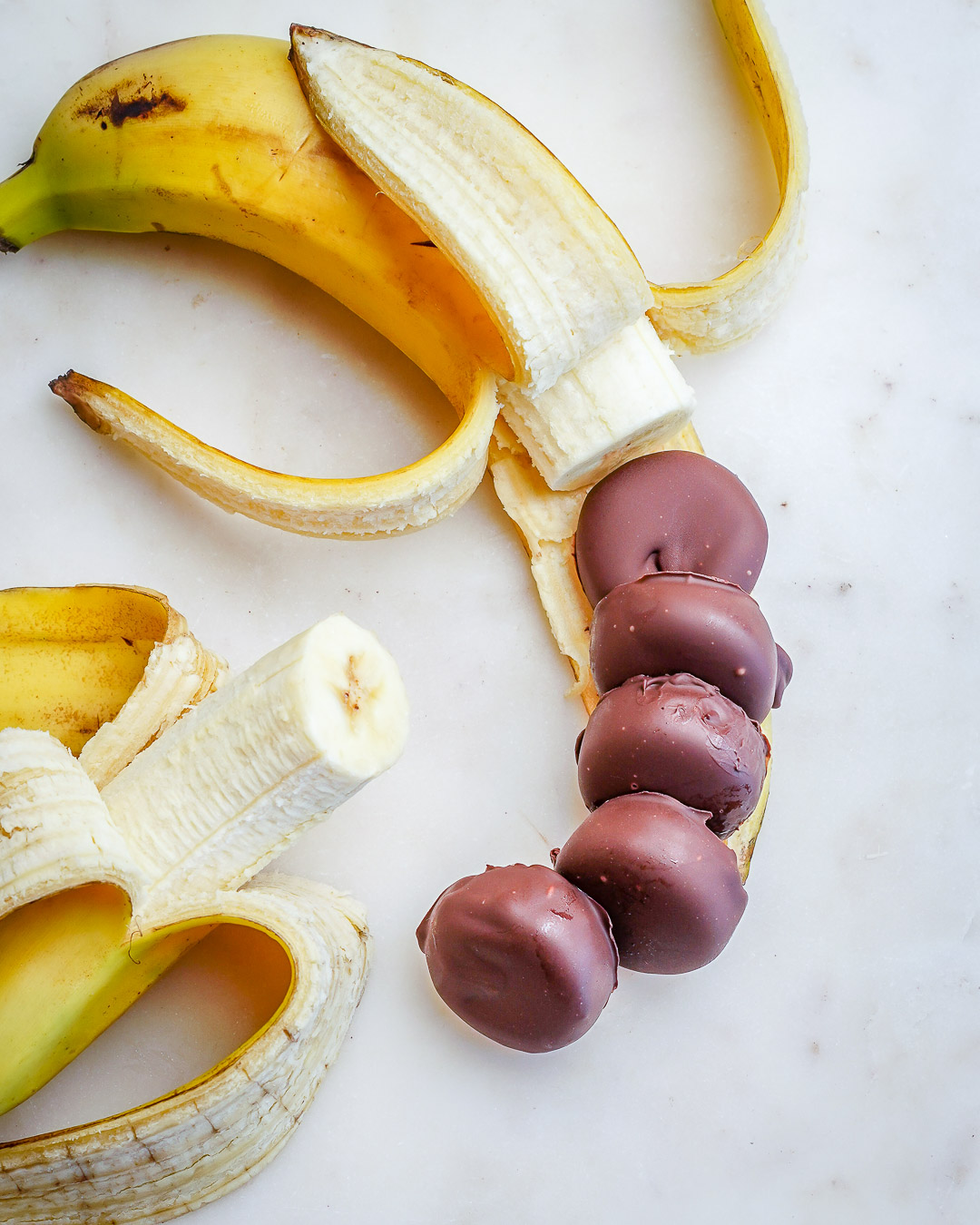 [zrdn-recipe id="1380″]

Leave a Comment Below:
Related Posts :

..