22

Aug, 20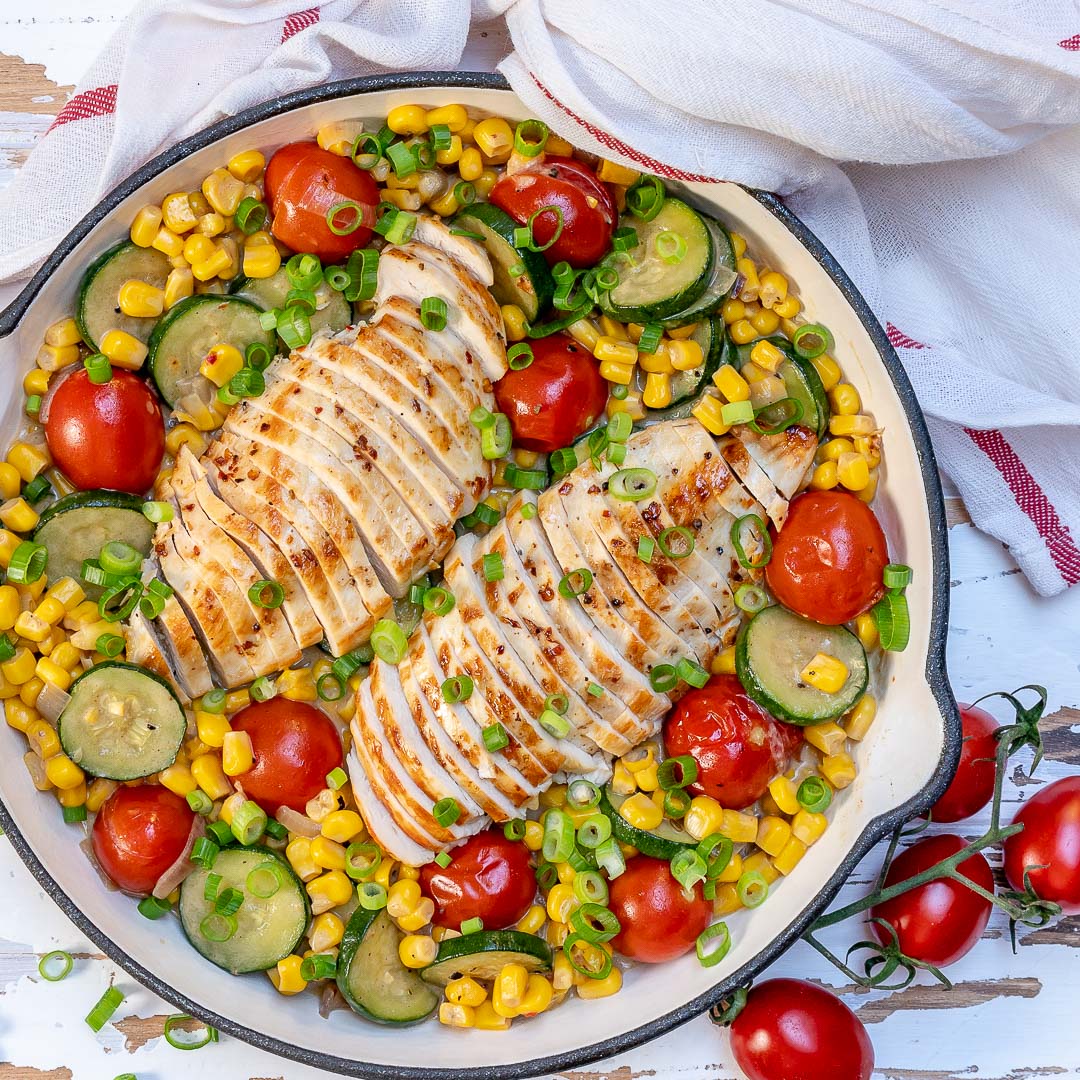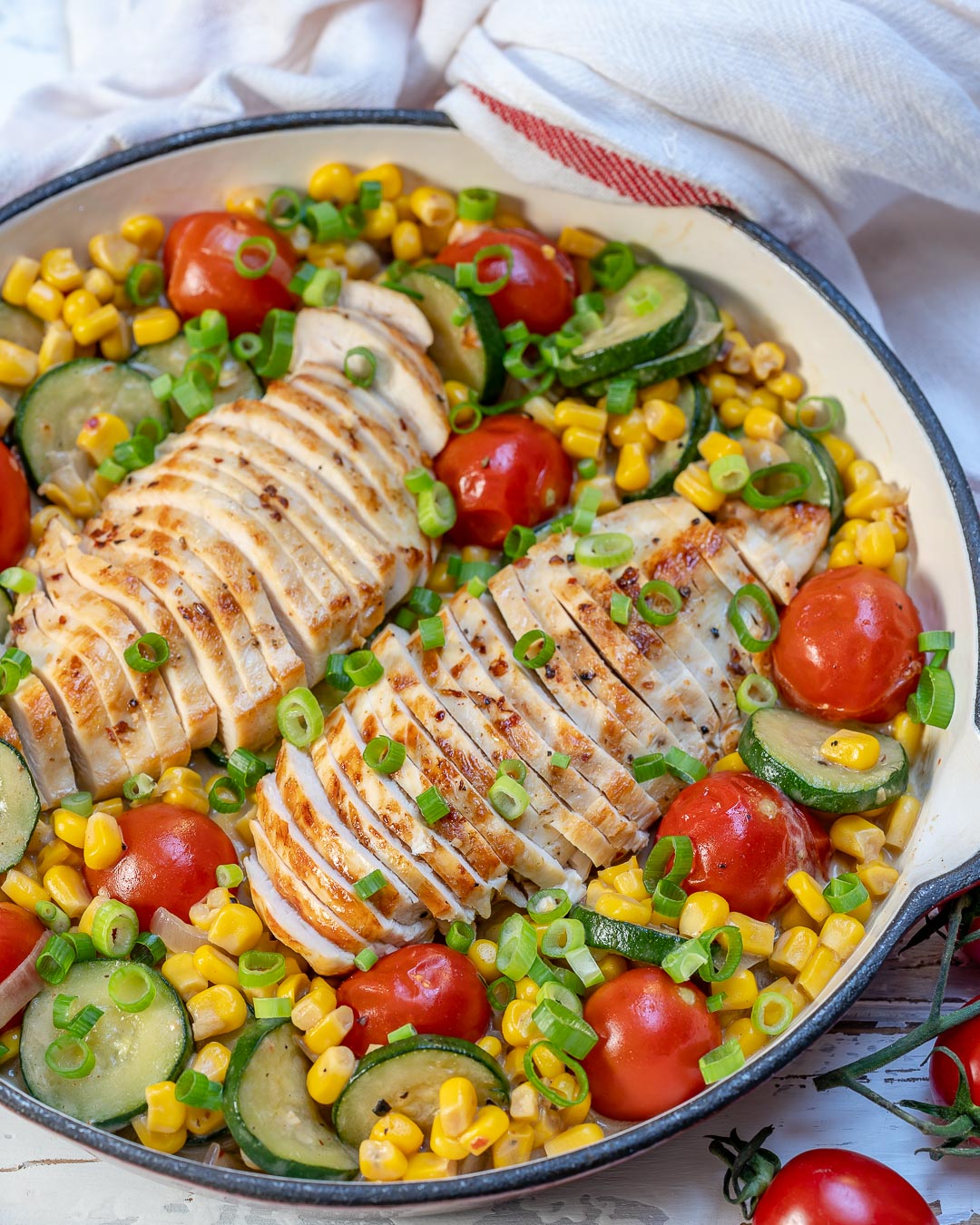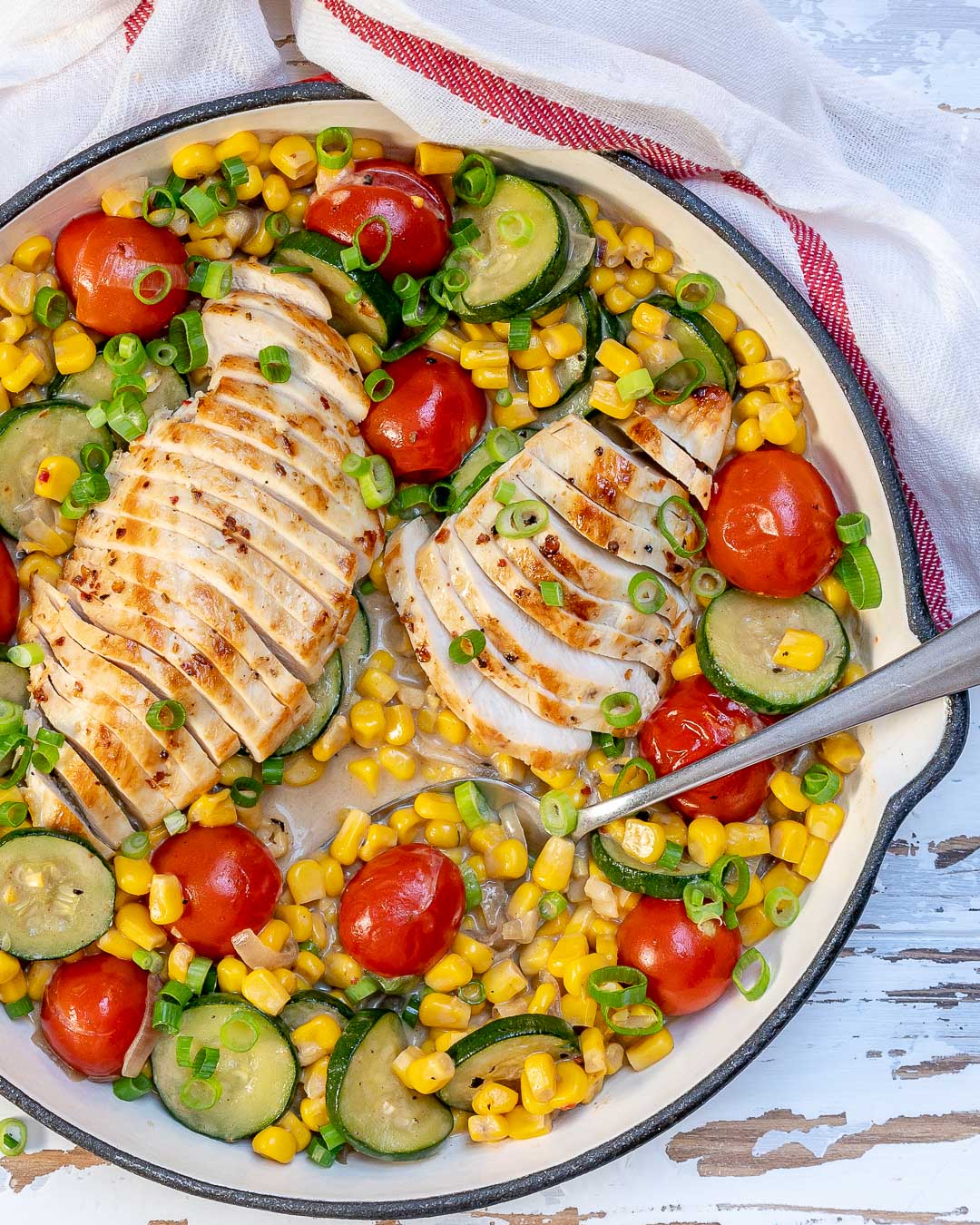 Creamy Chicken + Summer Veggie Skillet
A QUICK One-Pan dinner idea, using all of those beautiful late Summer vegetables!
One Pan + 20 minutes = Dinner Done
Sweet corn on the cob is in season throughout the last few months of Summer harvest. We love to serve it when the markets are bursting with sweet corn!
Try to find a farm locally that grows their own organic corn…or even better, plant a few stalks along your own fence line next summer!
Ingredients:
4 chicken breasts (about 1-1/2 lbs), pounded to an even thickness
sea salt and freshly ground black pepper, to taste
1 Tbsp olive oil, avocado oil, or unrefined coconut oil
1 sweet onion, thinly diced or sliced
3 fresh garlic cloves, minced
1 tsp ground cumin
1 tsp smoked paprika
1/4 tsp chili flakes, or to taste
1 pint fresh cherry tomatoes
3 small zucchini, sliced into 1/2 inch thick
2 cups fresh organic corn kernels, cut from the cob
1 cup canned organic coconut milk
3 green onions, thinly sliced
Instructions:
Heat your oil in a large skillet, over medium heat. Add in the chicken, season with sea salt and pepper and sear until golden brown, about 5 minutes per side.
Remove chicken from the skillet and set aside.
In the same skillet, add in your onion, and saute for about 3 minutes, then add in the garlic and continue sautéing for just another minute or so.
Stir in the corn, zucchini, and all seasonings. Cook stirring occasionally for about 5 minutes more, until veggies are tender-crisp.
Add in coconut milk and give it all a good stir.
Return your cooked chicken back to the skillet nestling it into your sauce and veggies.
Stir in tomatoes.
Simmer until your sauce reduces slightly, the chicken is heated through, and tomatoes just begin to burst, about 5 minutes.
I sliced my chicken breasts against the grain – just for looks, and serving convince. You may serve them whole.
Garnish with green onions and enjoy!
❤Rachel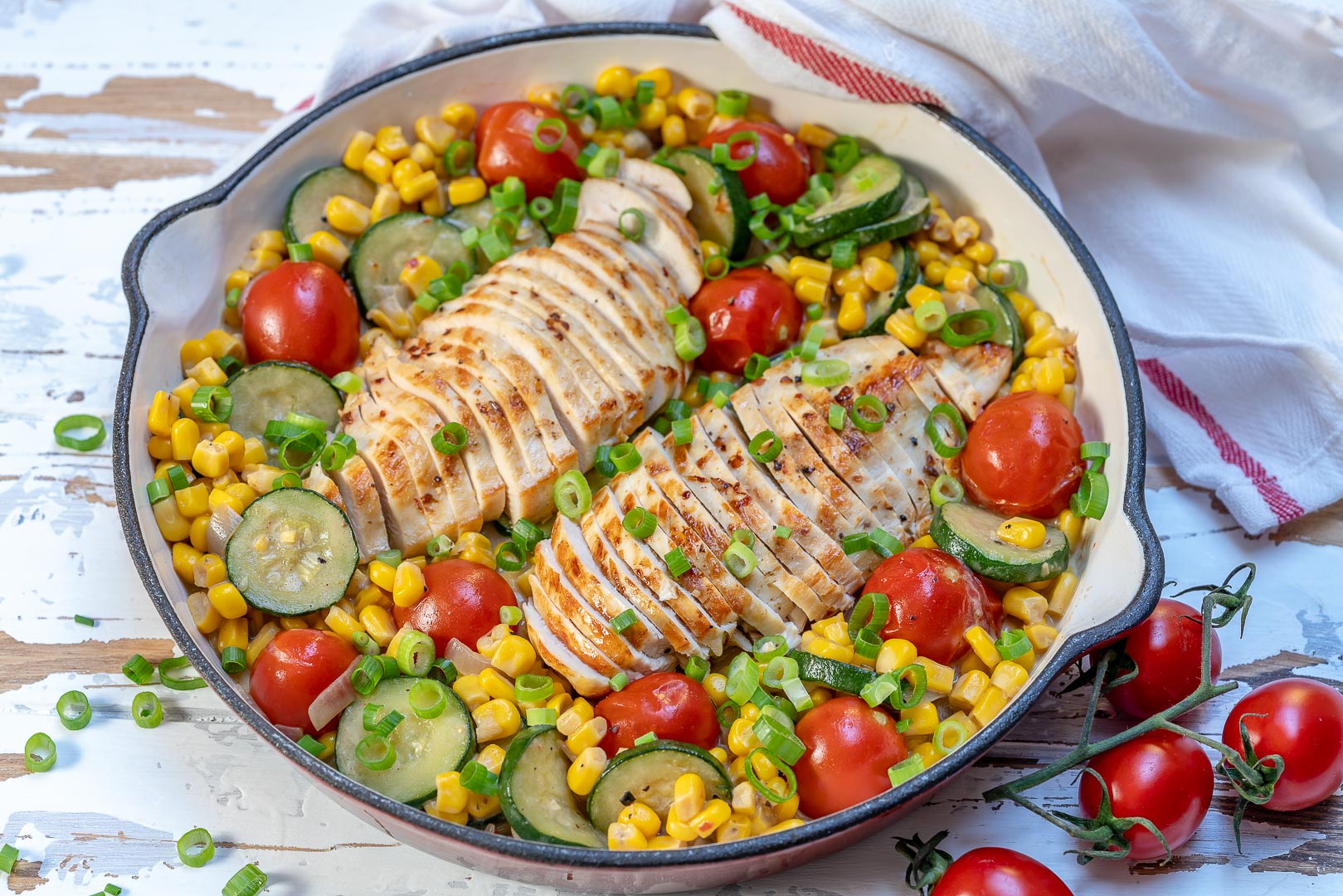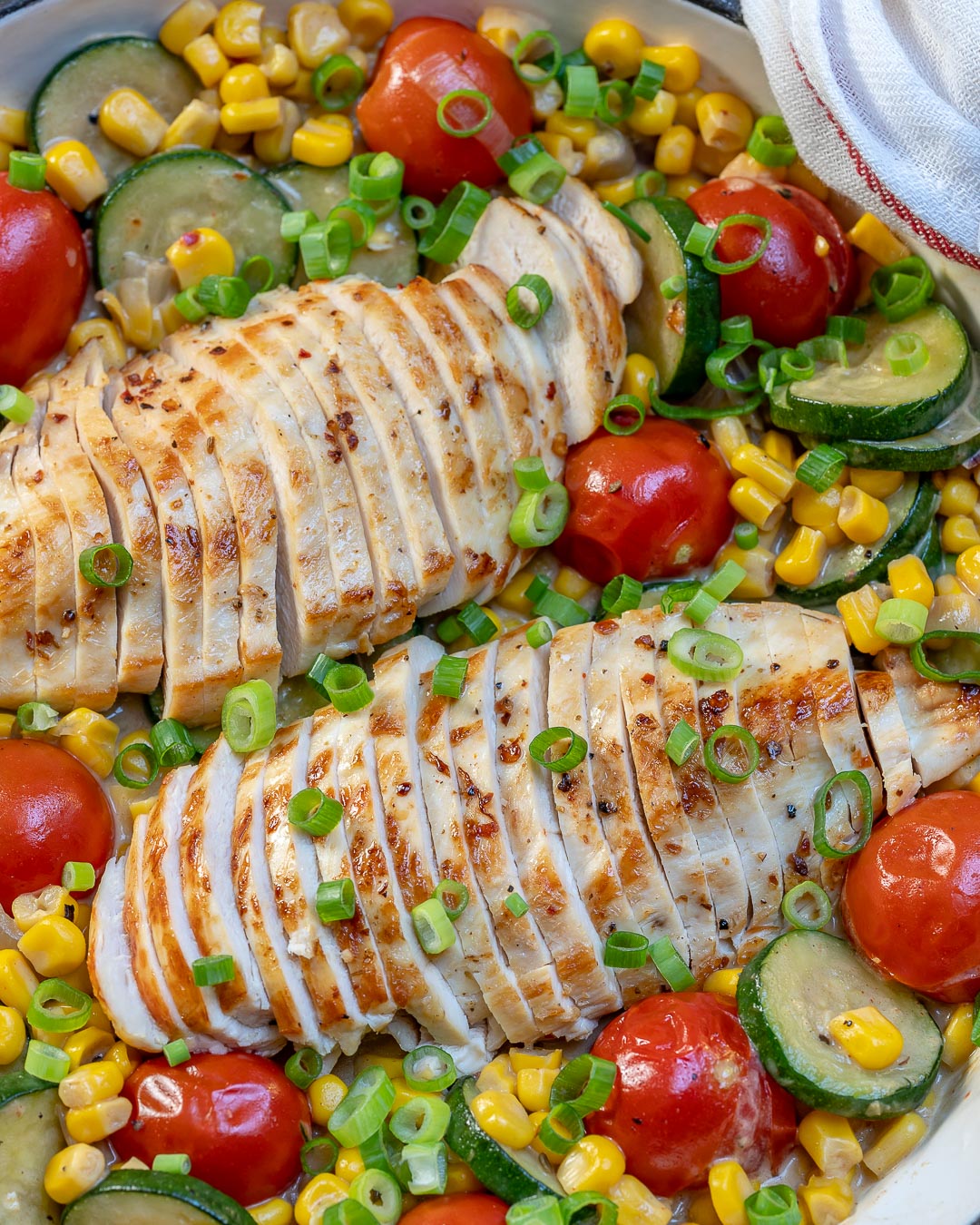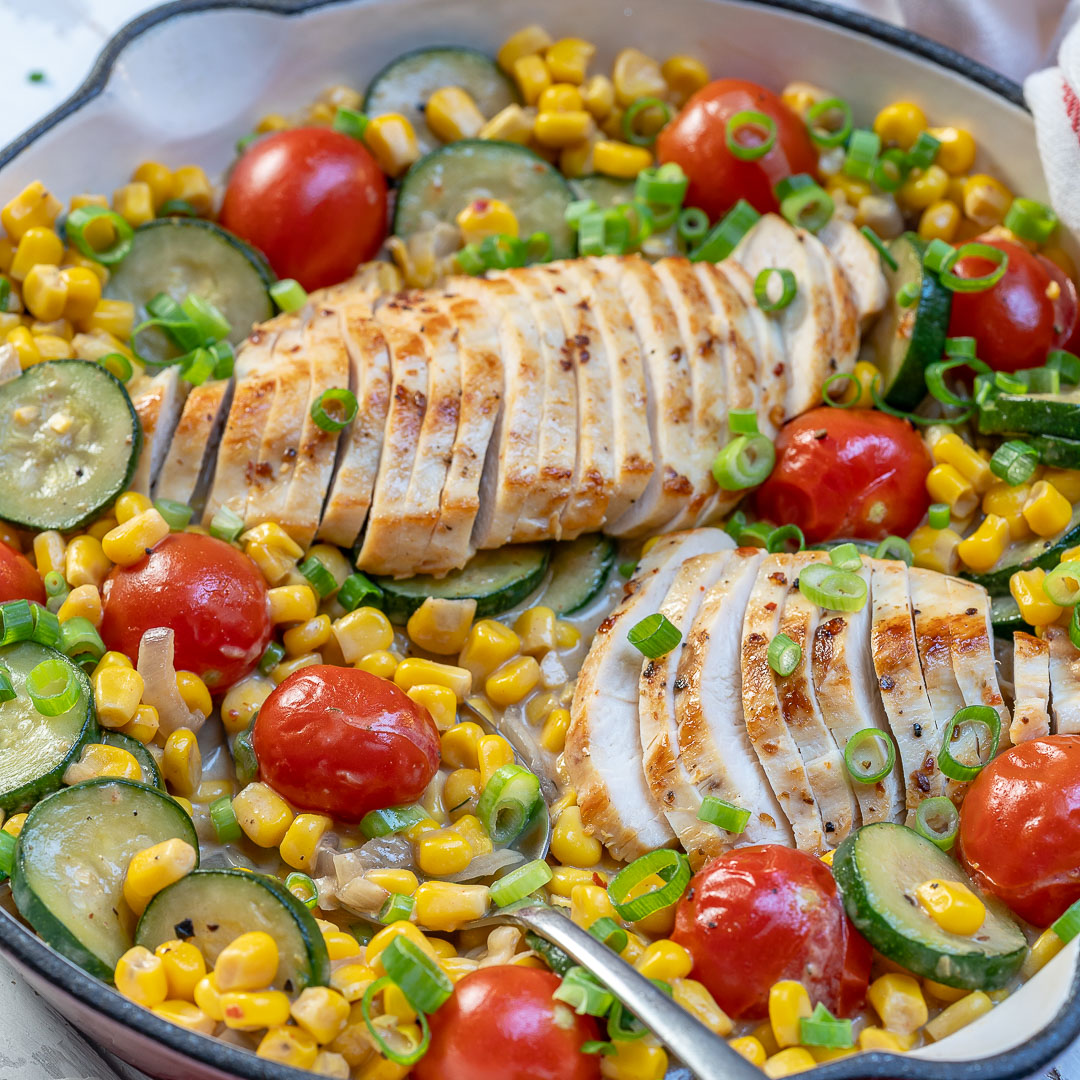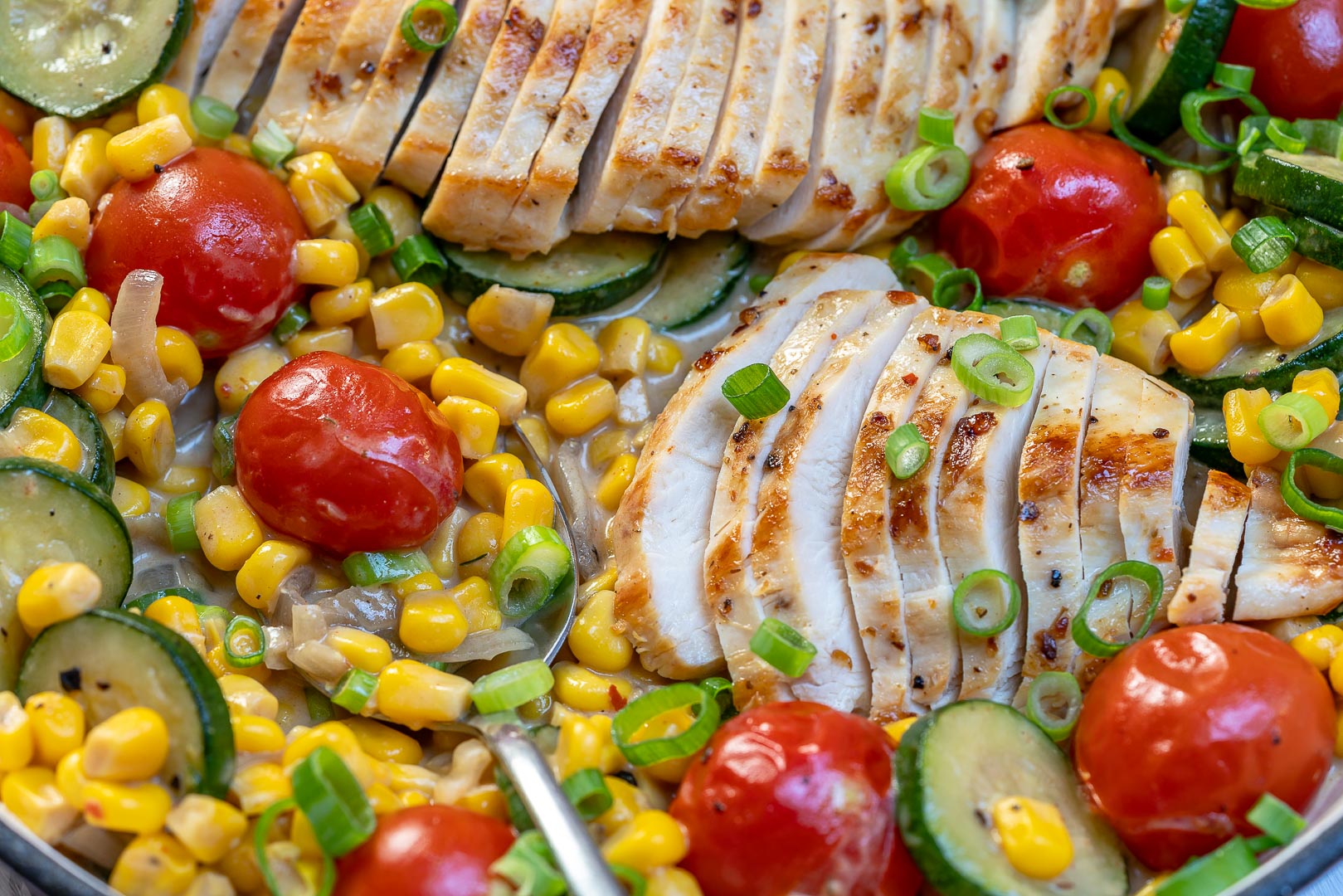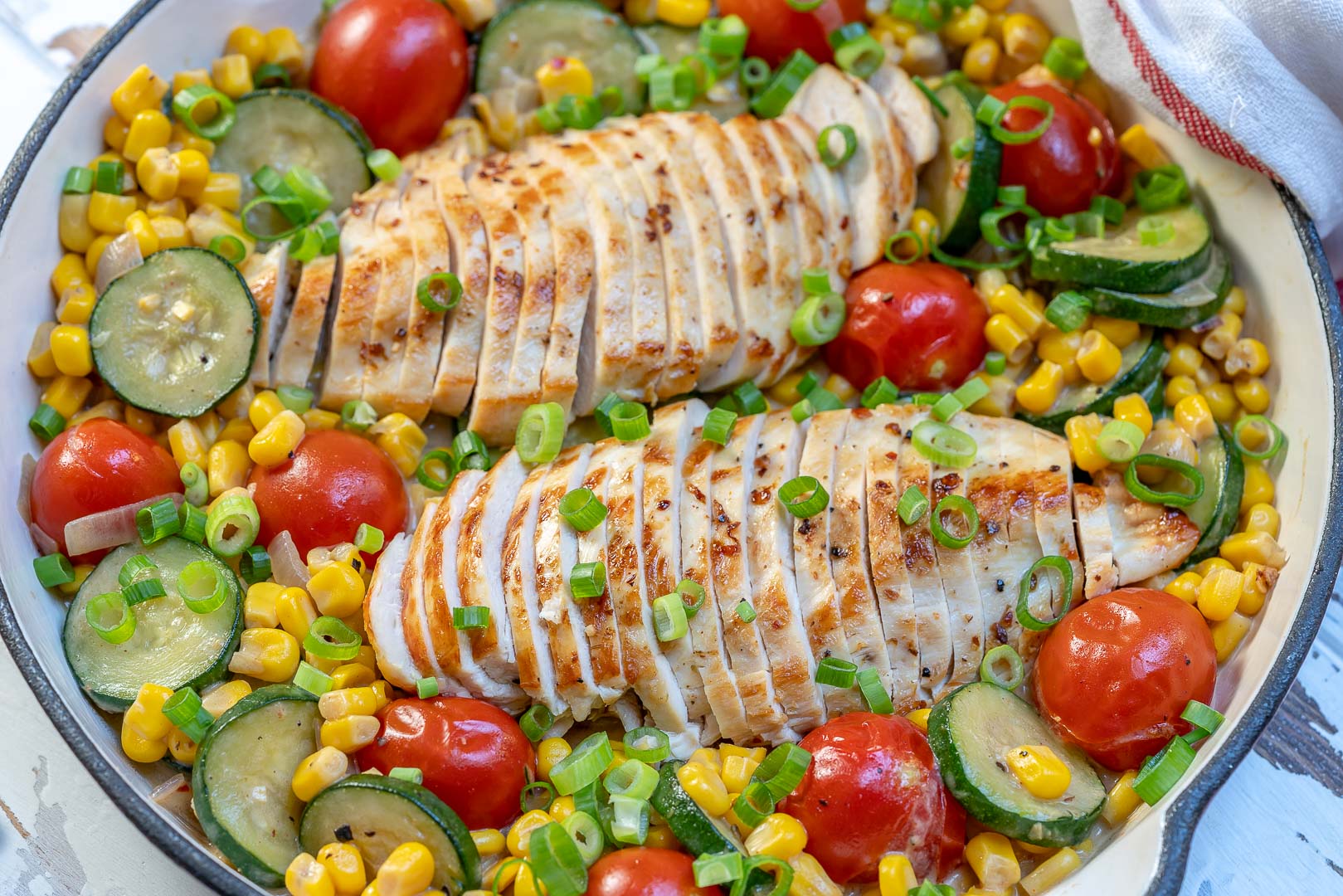 [zrdn-recipe id="1395″]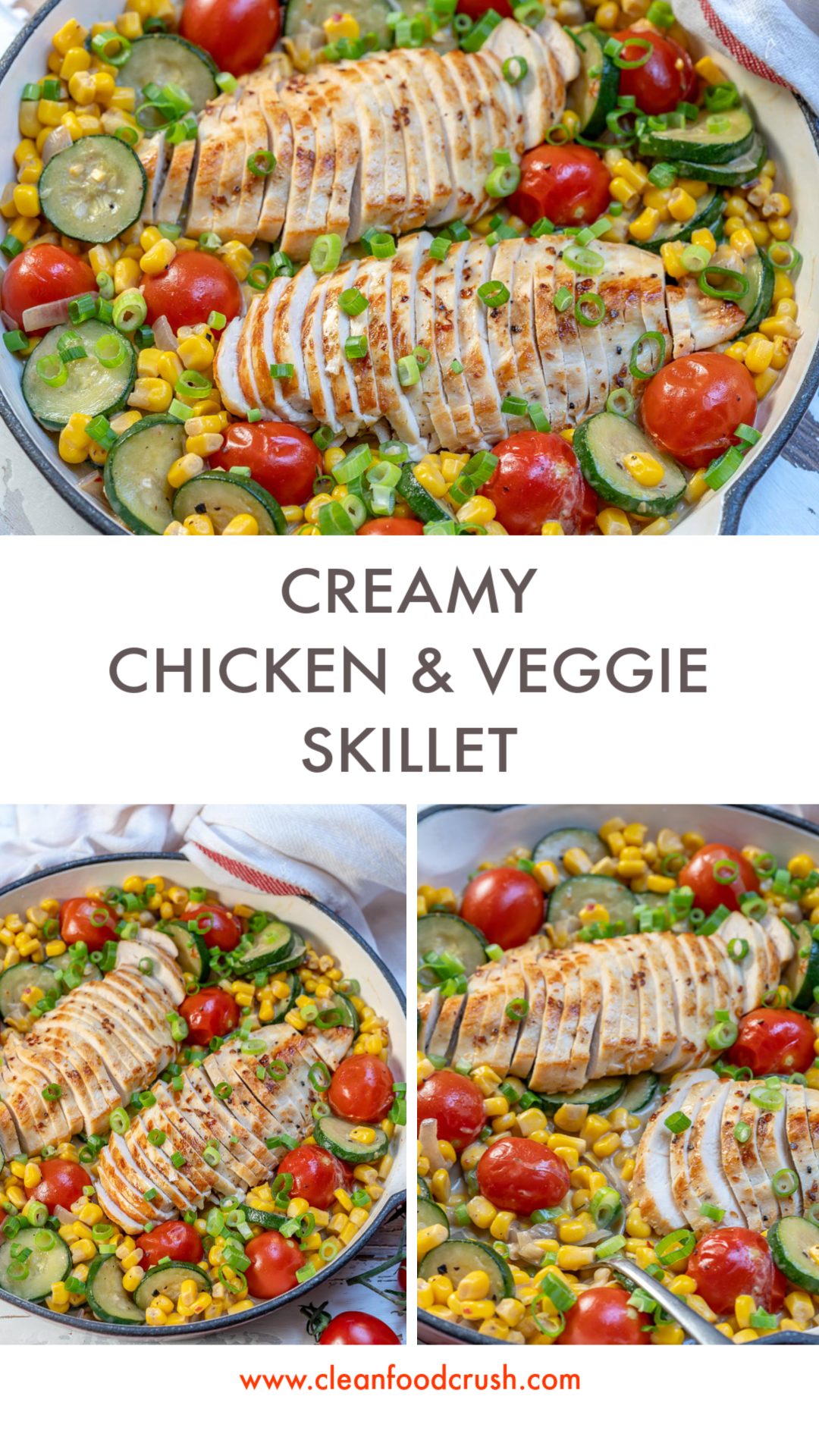 Leave a Comment Below:
Related Posts :

..