21

Apr, 20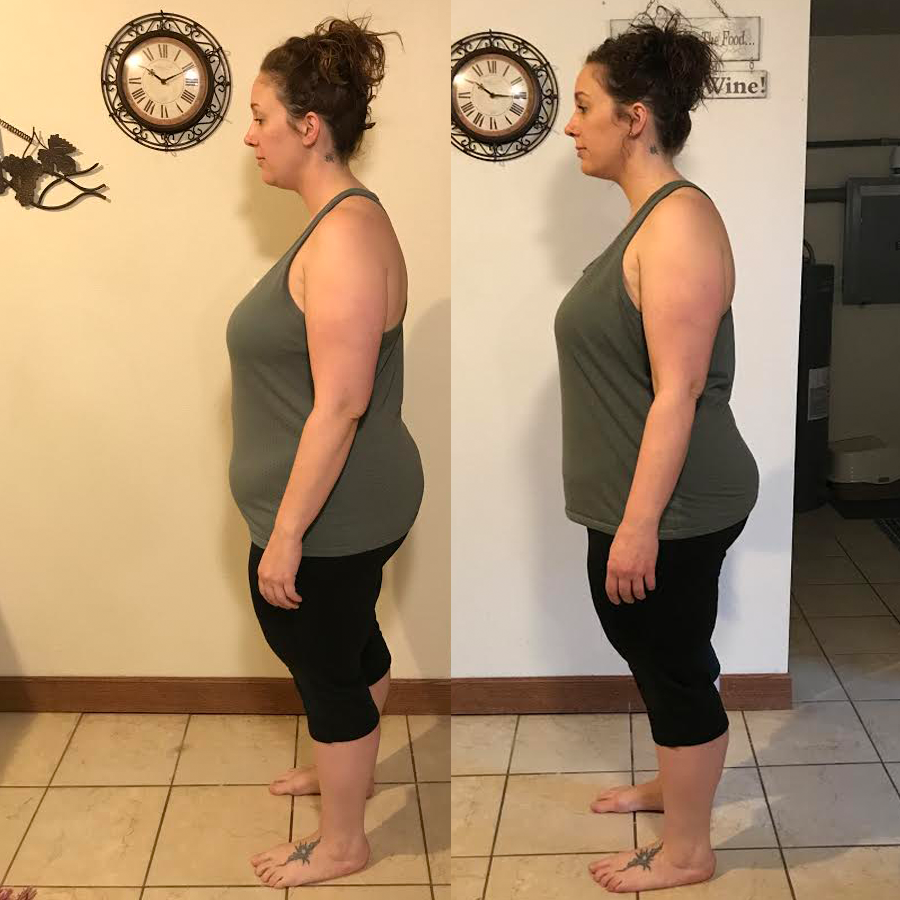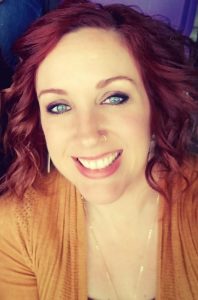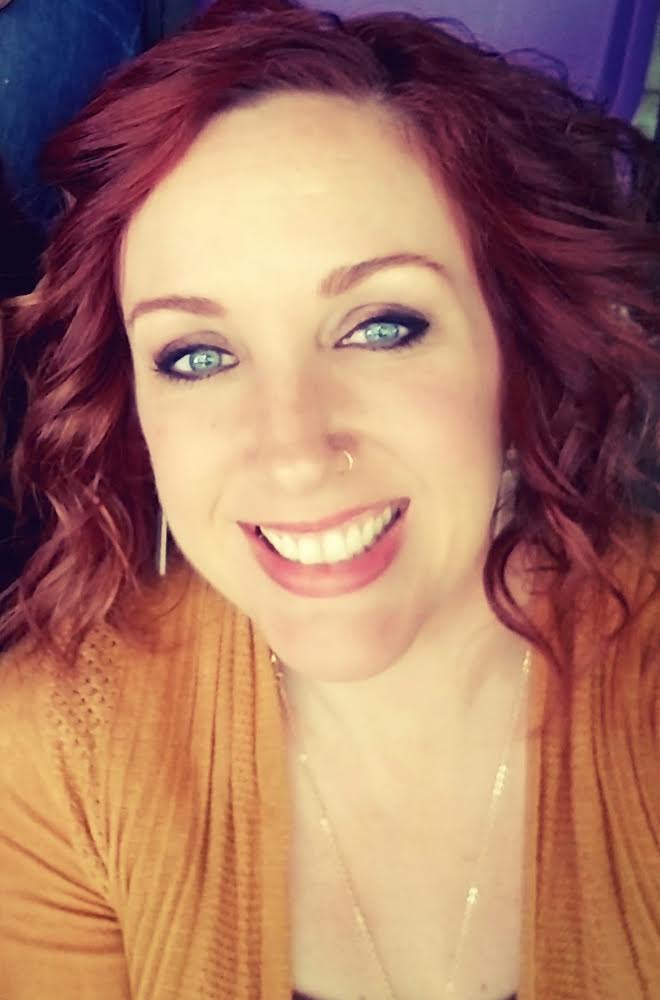 Hi, my name is Emily and I'm 34 years old, and this is how I lost 15lbs and 11 inches with CleanFoodCrush 30 Day Clean Eating Challenge!
I LOVE food! I love to cook food, eat food, go out for meals, make extravagant cheese boards and wash it all down with wine!
I worked in the service industry throughout my 20's where I met my husband, an Italian chef.  Hello, pasta and an expanding waistline!
My relationship with food was out of control.
When I got my big girl job I thought being out of the restaurant industry would help me lose weight. I was wrong. I travel daily for work so my breakfast is usually on the go and lunch consists of gas station chicken sandwiches and egg rolls.  I was really unhappy with the way I looked and felt. 
No "diet" stuck. I'd do well for a week or 2 but would fall right back into old habits.
I've followed CleanFoodCrush Facebook page for a few years and love the recipes Rachel posts.
I finally decided to join the 30 day clean eating challenge in January after I had eaten my way through the holidays and felt disgusted.
Best decision ever!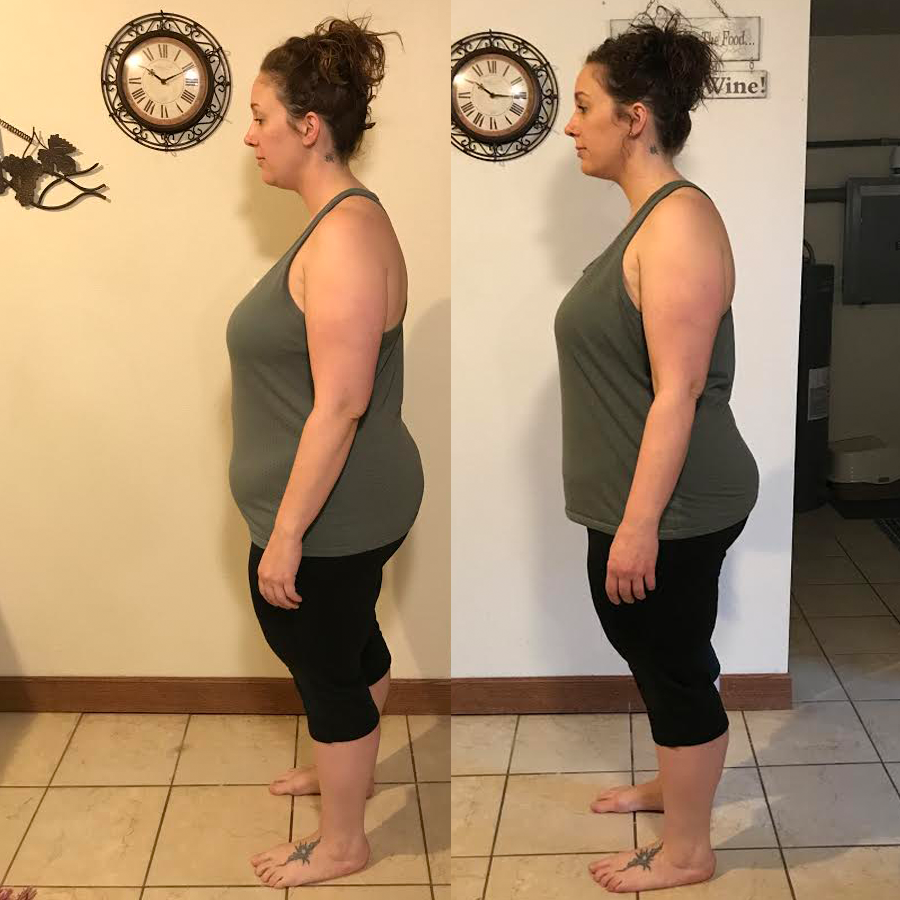 At first, meal prepping for a week at a time was tough. I don't like to eat the same meals multiple days in a row. With a little tweaking and an hour just a couple days a week I figured out what works for me!
Meal prepping has honestly been a lifesaver.
I've always got something healthy for my "grab-and-go" lifestyle.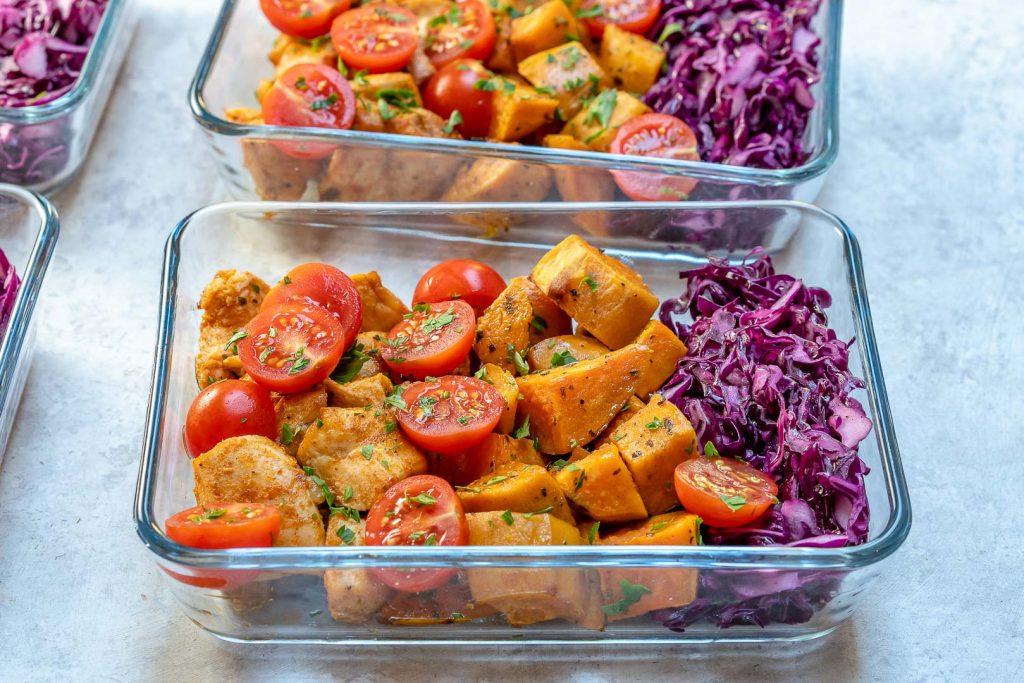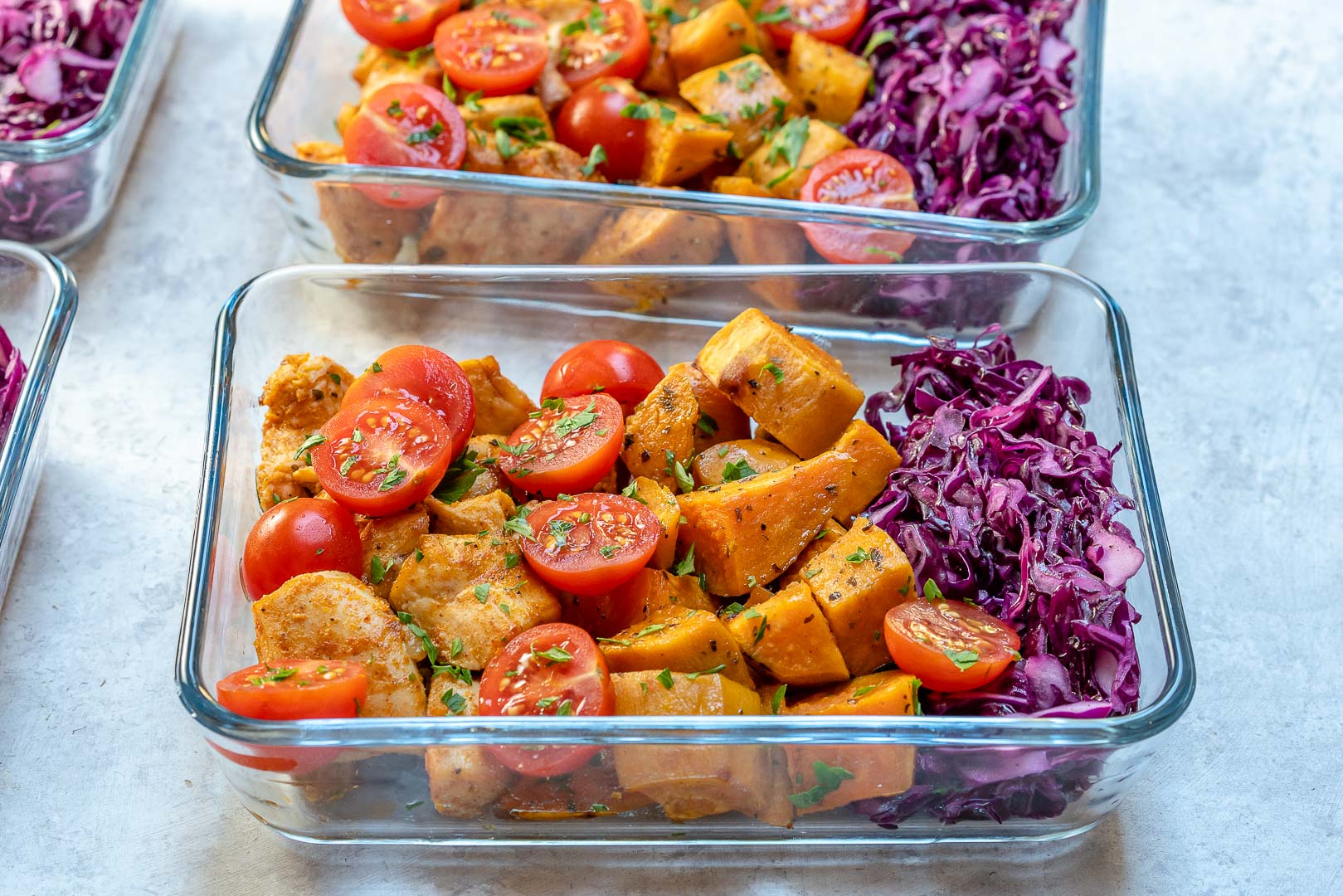 The online support group is so helpful and encouraging and the recipes in her book are amazing and simple. I can still cook great meals and go out for dinner but am learning to make healthier choices!
I started feeling a difference within the first week of the challenge.
*  My skin is the clearest it's been in years
*  I have so much energy
*  My mental health has improved
*  I'm overall a happier person
The CleanFoodCrush 30 Day Clean Eating Challenge isn't a "diet".  It's a lifestyle.  It's me taking control of my health and wellness.  To anyone on the fence about joining, just do it! You won't regret it. I sure don't! In just 30 days I am down 15lbs and a total of 11" off around my waist and hips!
– Emily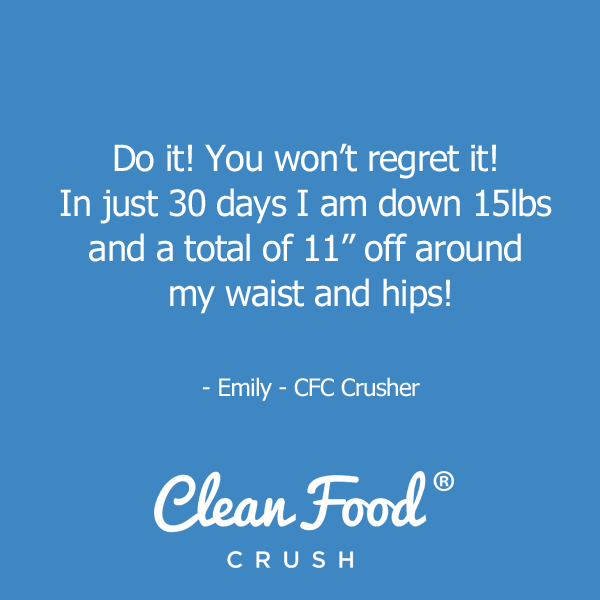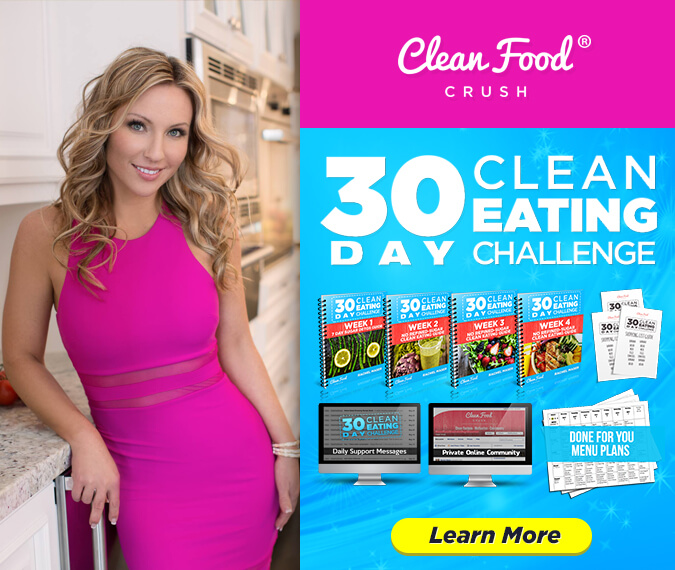 Leave a Comment Below:
Related Posts :
..