27

Mar, 17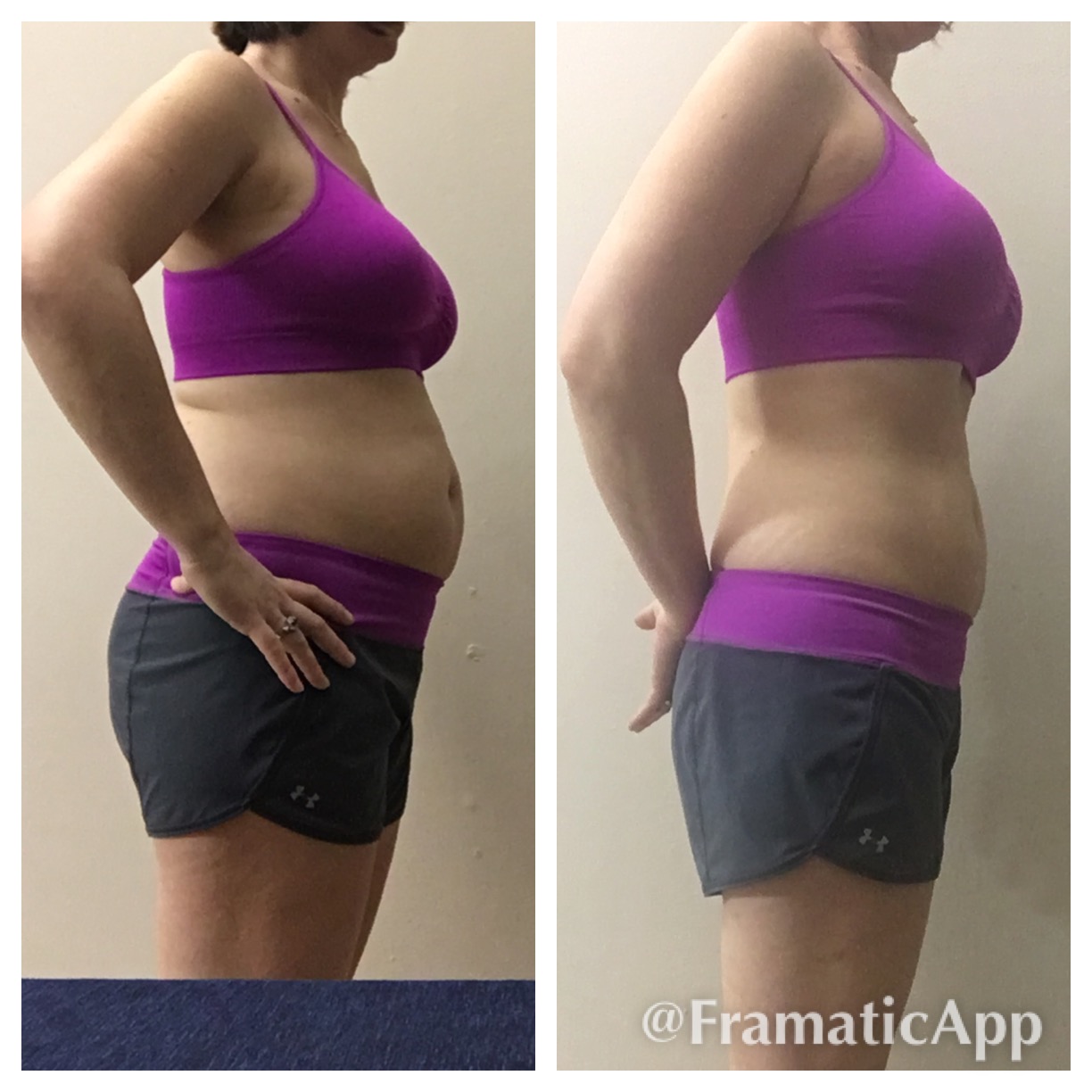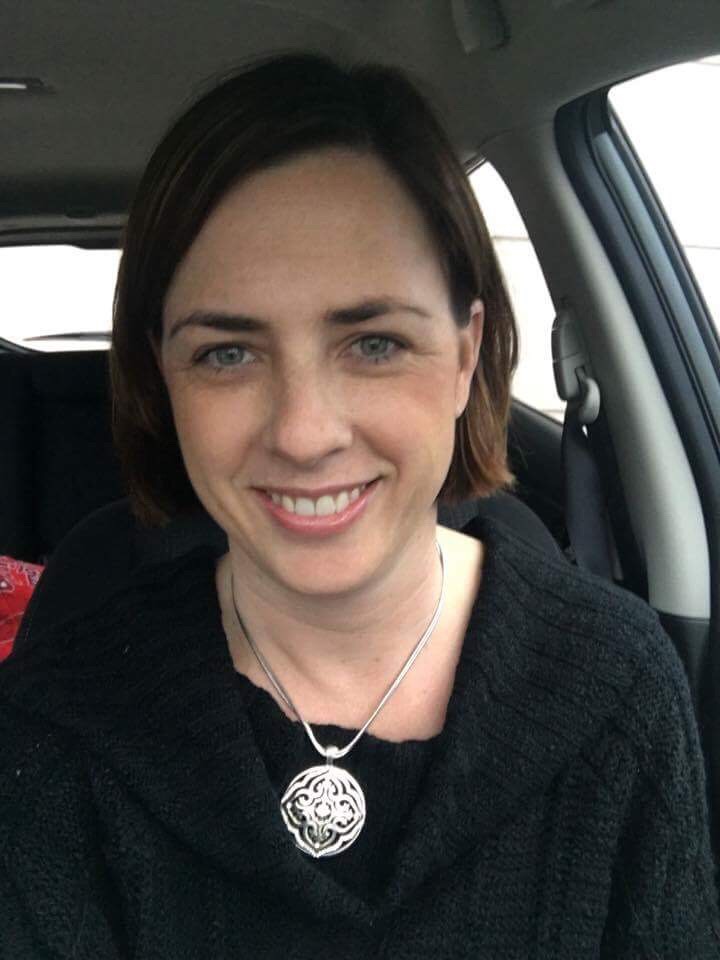 Hi 🙂 My name is Angie and I am 4o year old, divorced mother of 2 boys 8 and 4 and this is the story of how I lost 14 pounds and 6 inches in 4 weeks with the help and support of the 30 Day Clean Eating Challenge!
I am a vascular sonographer, which means I do ultrasounds on the veins and arteries in the body. When I'm not at work I love spending time with my boys, traveling with friends or walking/running at the park. I love being outdoors.
Before this challenge I struggled with stress and emotional eating. After my divorce I fell in to the cycle of making quick easy meals, fast food and pizza.
Cooking for 1 person was hard, I found myself eating out a lot. Prior to my divorce I trained for a 1/2 marathon and ran 4+ miles multiple times a week. I could eat pretty much anything and not gain weight. While training I injured my leg and after the race I stopped running,  but I didn't change my eating habits. Slowly the weight started creeping up on me.
I felt horrible and unhealthy and knew I needed to make a big change but didn't know where to start.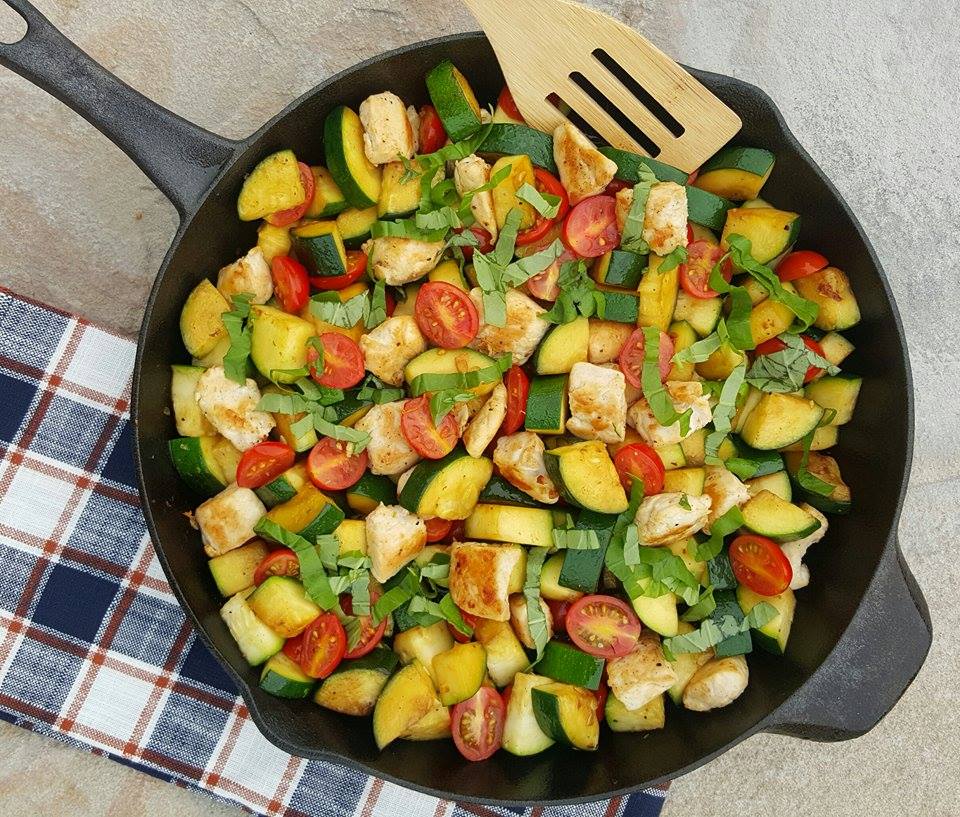 I asked a friend if she would be willing to do a 30 Day Clean Eating Challenge with me. That night we made Rachel's Garlic Margarita Chicken and it was amazing! We both agreed we could commit to Eating Clean for 30 days.
I won't lie the 1st week was hard but it was worth it. Having everything planned out made it SO much easier.
As I continued, I learned to read package labels and what to eat vs. what not to eat.
Weeks 2-4 I started food prepping and using the recipes laid out for me in the plan.
I was amazed how much easier it was than I thought it would be to continue eating like this by food prepping for the week.
I also started scouring Pinterest for Clean Eating Recipes and things I could convert to clean recipes
During the first week of the challenge I went from feeling tired, run down, and bloated to feeling better than I had in along time.
I had energy again and I was sleeping so much better.
The challenge made it so easy to figure out how to eat clean.
I have continued to feel better as the weeks went on. I've started running and walking again!
It's also given me a sense of accomplishment. I believe I can do this. AND I want to do this.
This challenge has drastically changed my life as I'm no longer eating packaged foods.
I prep most of my foods on Sunday. My kids still have their candy and snacks in the house but they know mommy doesn't eat them anymore. My kids happily eat things I make now like the CleanFoodCrush Hawaiian Chicken and Tangy Chicken. My kids also ask for salad with dinner when they see me eating one and ask questions about which foods are healthy choices!
As I said before the 1st week was hard but I didn't fool myself going in.
Before I signed up I kept looking for a time that I could "fit" this into my schedule. I finally realized there would always be a birthday, holiday or girls night and that if I wanted to do this I just had to
do it.
I promised myself I would give it the 30 days. I went to a girls night on week 2 and drank water. Everyone was intrigued by what I was doing and how I had changed my eating habits.
My friends and family for the most part were so supportive of my decision. On the first morning of the challenge I weighed myself and took pictures front, side and from behind. (It was so hard to look at them) I also took measurements. I'm so glad I did.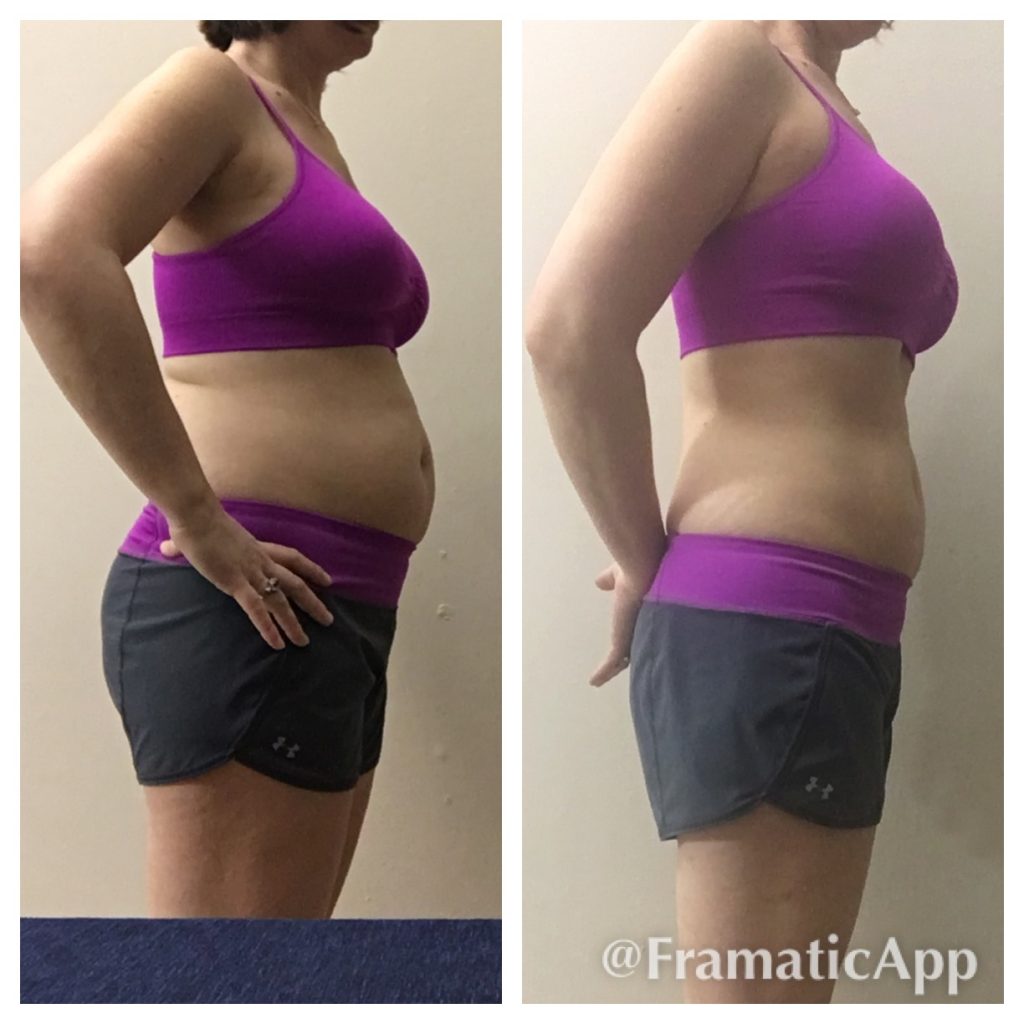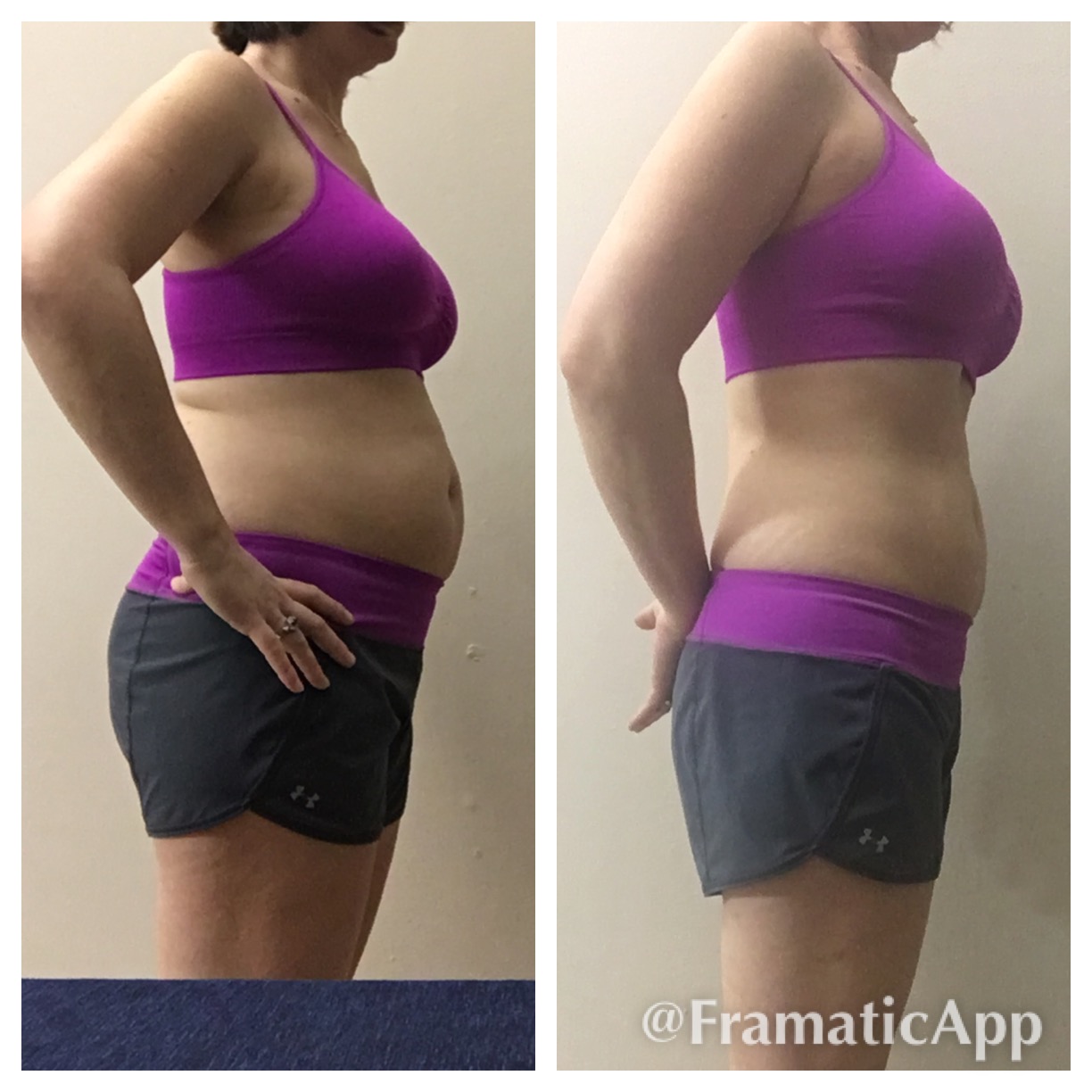 Week one was great I had a HUGE weight loss,  over the next few weeks I only lost 2 more pounds but I lost inches!!!!
My clothes fit better. When all was said and done I lost 14 lbs and 6 inches in 4 weeks. But most importantly I feel AMAZING.
I love how much energy I have and that now at mid afternoon I don't have that slump I used to.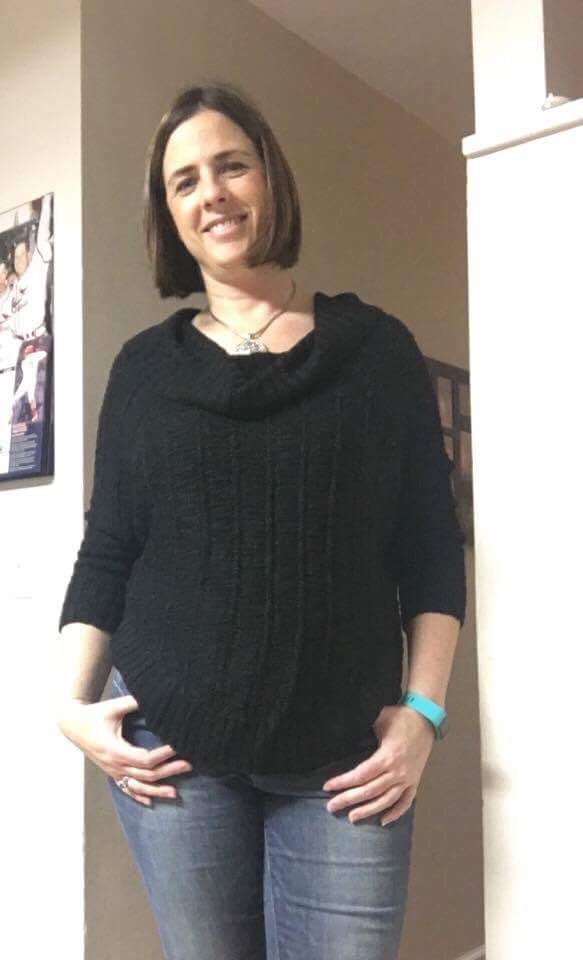 My best advice take pictures each week, and measurements. They say SO MUCH more than the scale. And commit to the 30 days, really commit.
If you slip up and eat some thing bad don't let it consume you. The next meal can always be something better. Also ask questions and get involved on the CleanFoodCrush Clean Eating Challenge Facebook group. The support and information available there is invaluable. I'm so thankful for this challenge! I feel like I'm me again. A happier, healthier version. 🙂
If you want to read more stories like mine, definitely check out Billie's! She actually works with CleanFoodCrush now and you'll get to meet her in the private groups if you join.
Here's how Billie and her son lost 59 Pounds with the Clean Eating Challenge.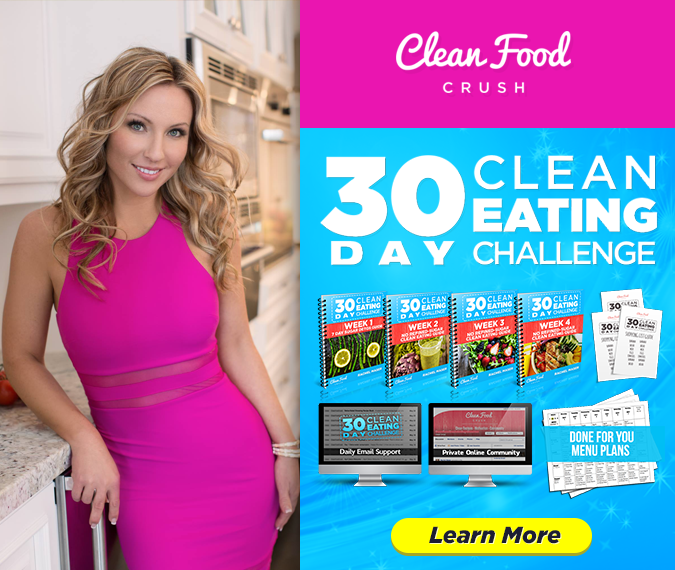 Leave a Comment Below:
Related Posts :
..