7

Aug, 20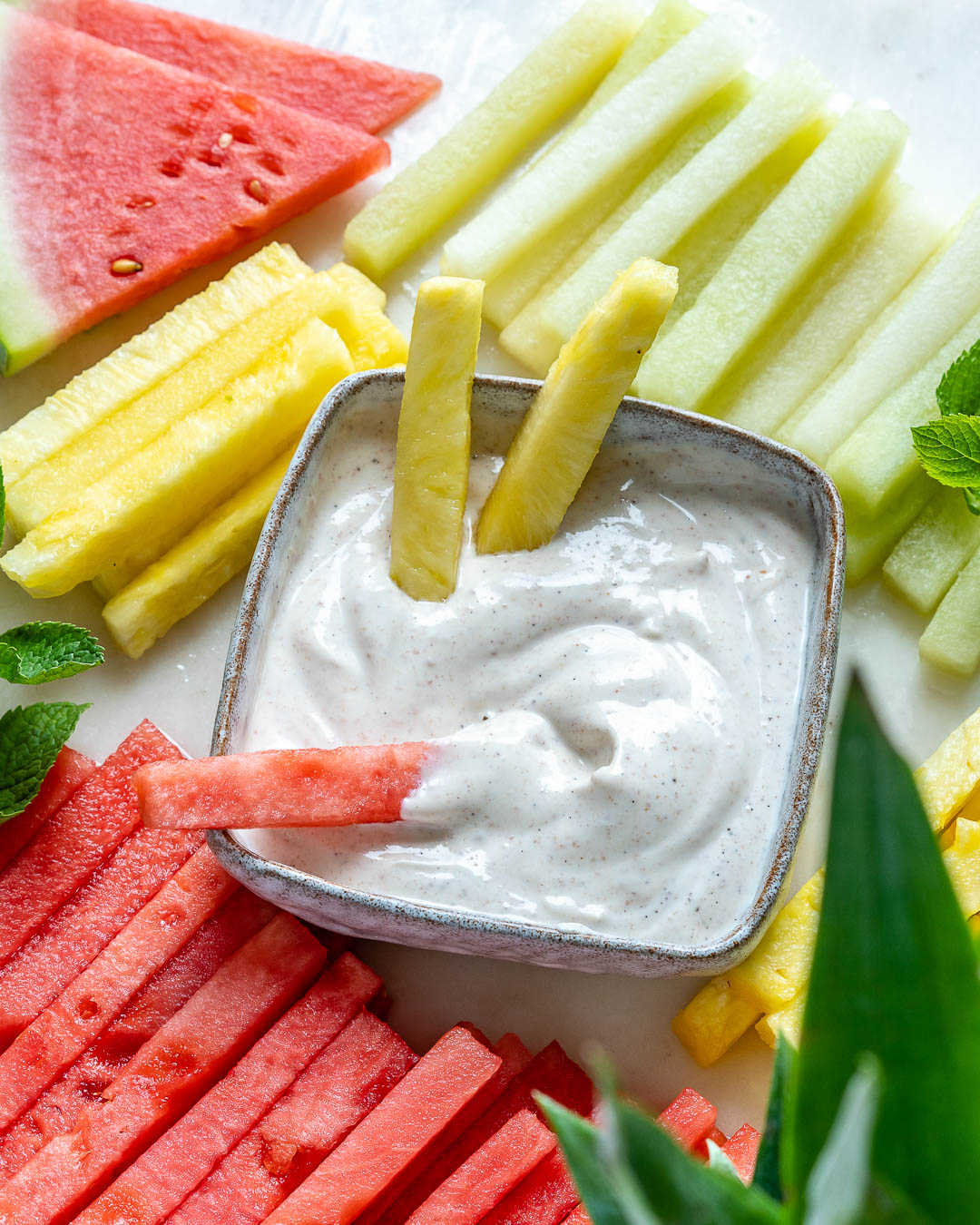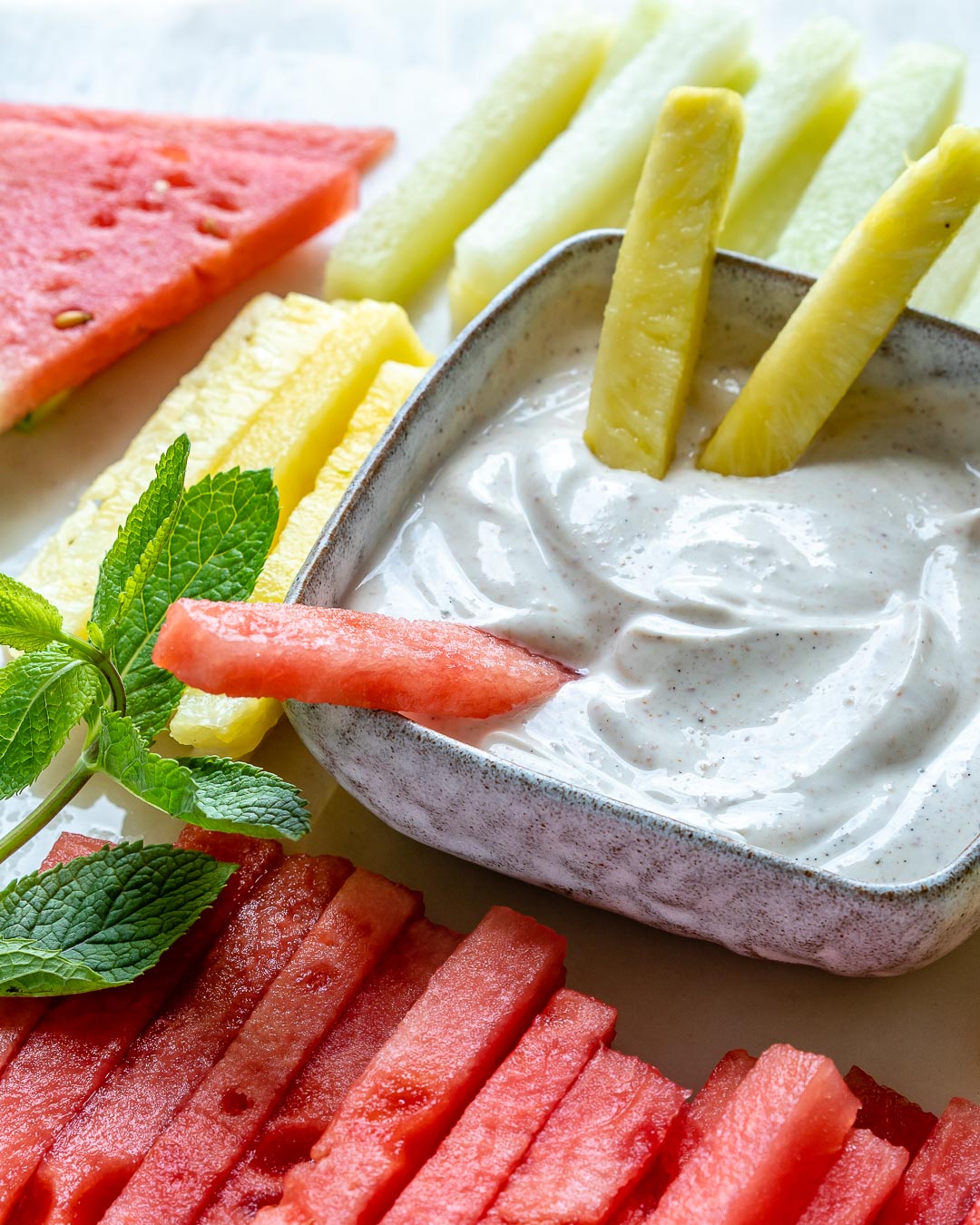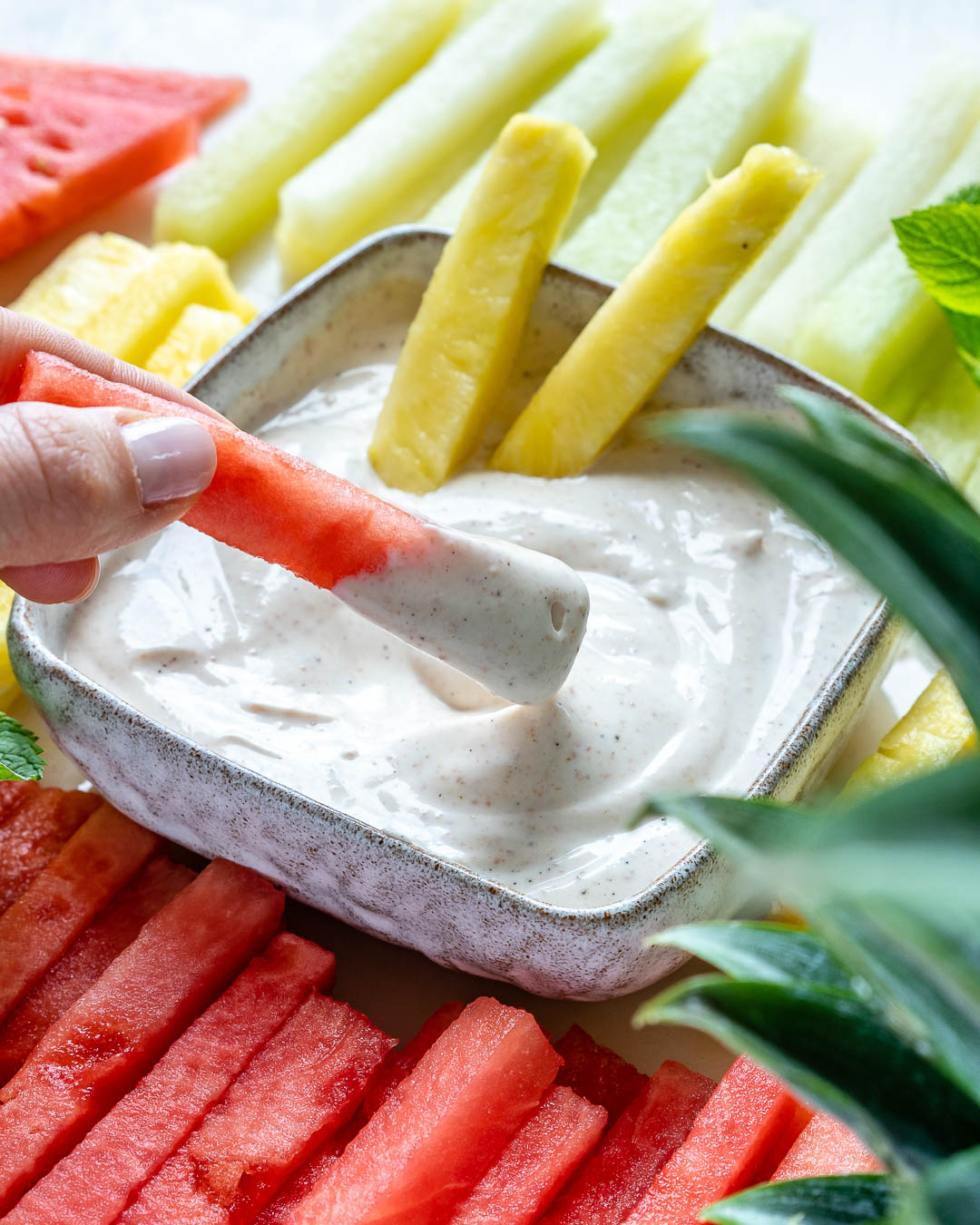 Fruit Fries + Yogurt Dip
Just over here adding a little more FUN to your Summer!
Both the kids and adults in your life will TOTALLY enjoy snacking on this cute fruit tray!
Creamy yogurt fruit dip is packed with protein, nutrients, and it's ULTRA delicious too!
How to Use Real Vanilla Beans:
Scrape the seeds out of the vanilla pod with a knife, when you're ready to use them. Mix right in with the rest of the ingredients. You'll see tiny dark flecks of vanilla bean dispersed throughout your yogurt dip. I buy vanilla beans/pods once each year at Costco.
Ingredients:
1 small seedless watermelon
1 small honeydew melon
1 small pineapple
For PB yogurt dip:
1 cup coconut or plain Greek yogurt
1/4 cup coconut milk
1/4 cup all peanut butter or almond butter
1/4 cup raw honey, or pure maple syrup
1/4 tsp ground cinnamon
1/2 a real vanilla bean pod, or 1 tsp vanilla extract
Instructions:
Whisk yogurt dip ingredients into a glass bowl and refrigerate until ready to use.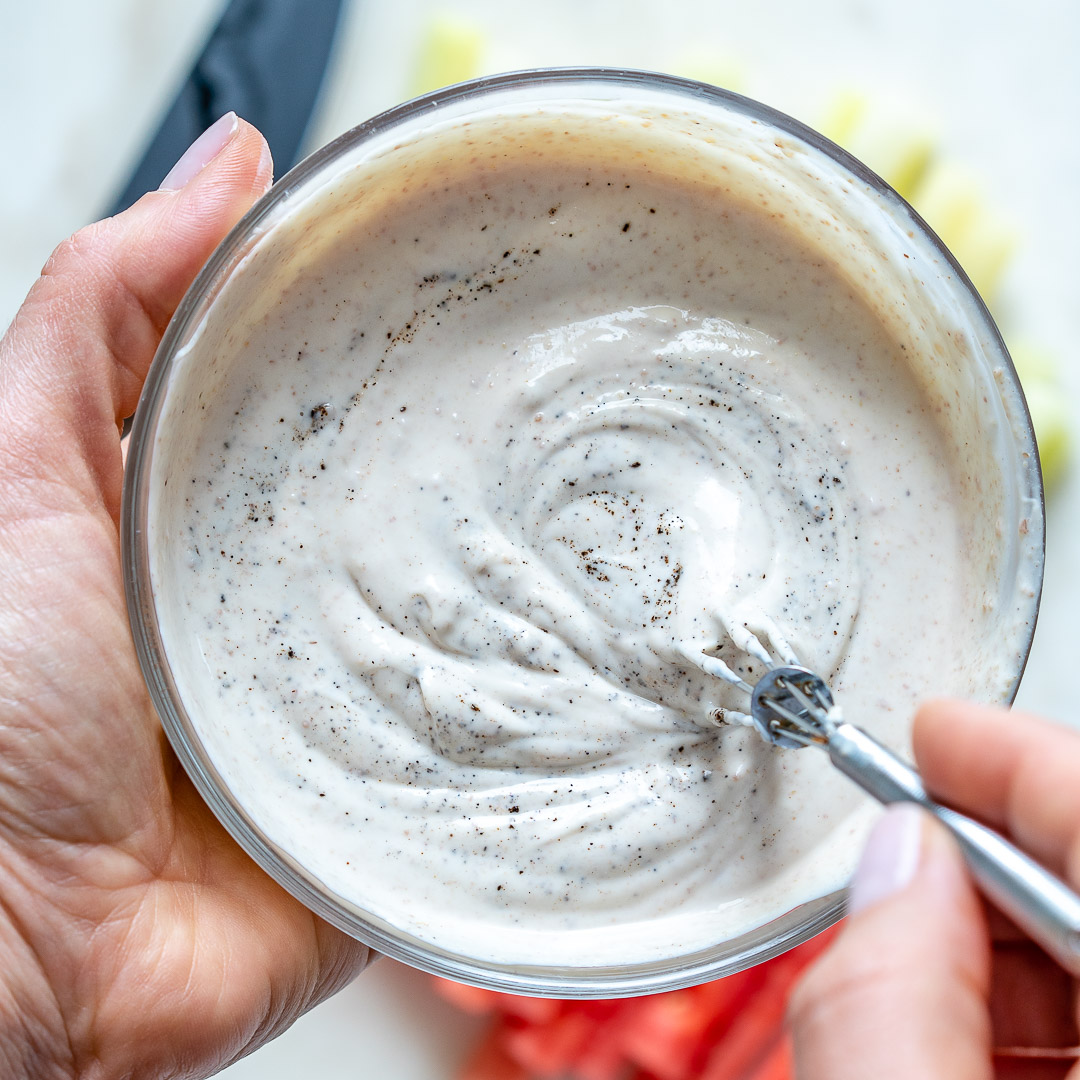 Slice your watermelon, honeydew and pineapple into fries, about 3-4-inches long as shown in the photos.
You can save any remaining fruit pieces for snacking or for smoothies!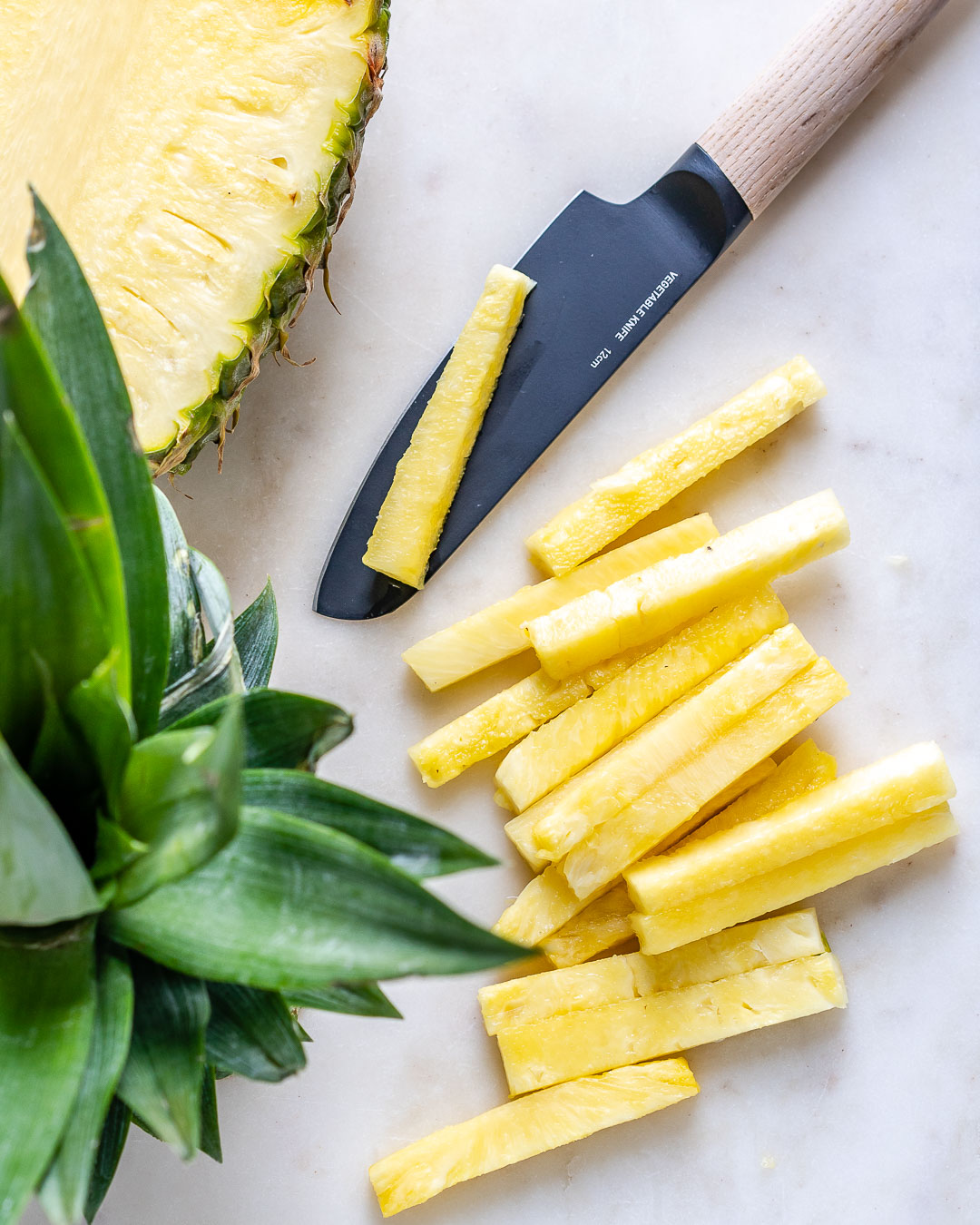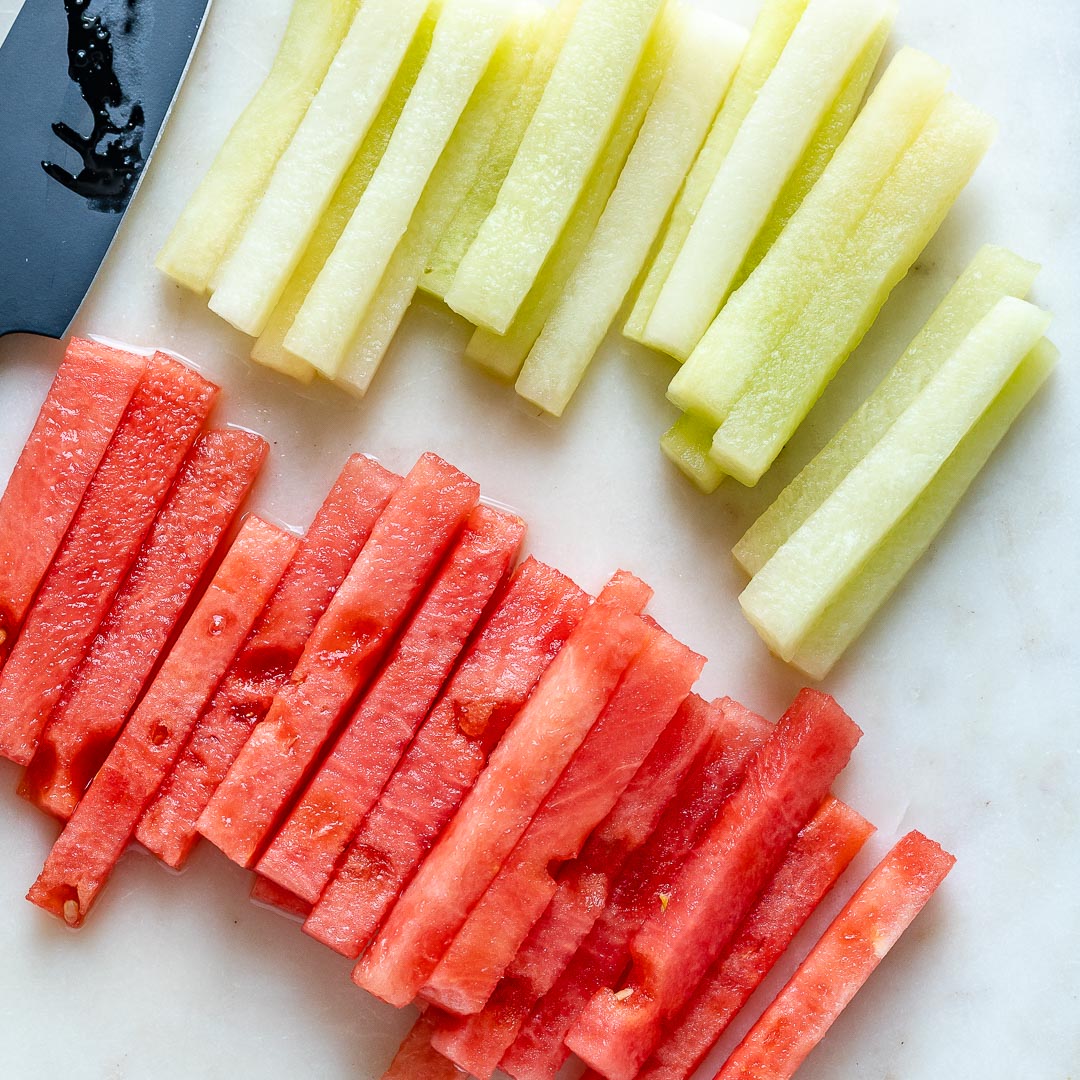 Transfer your yogurt dip into a small dipping/serving bowl.
Place the dip bowl in the center of a large platter.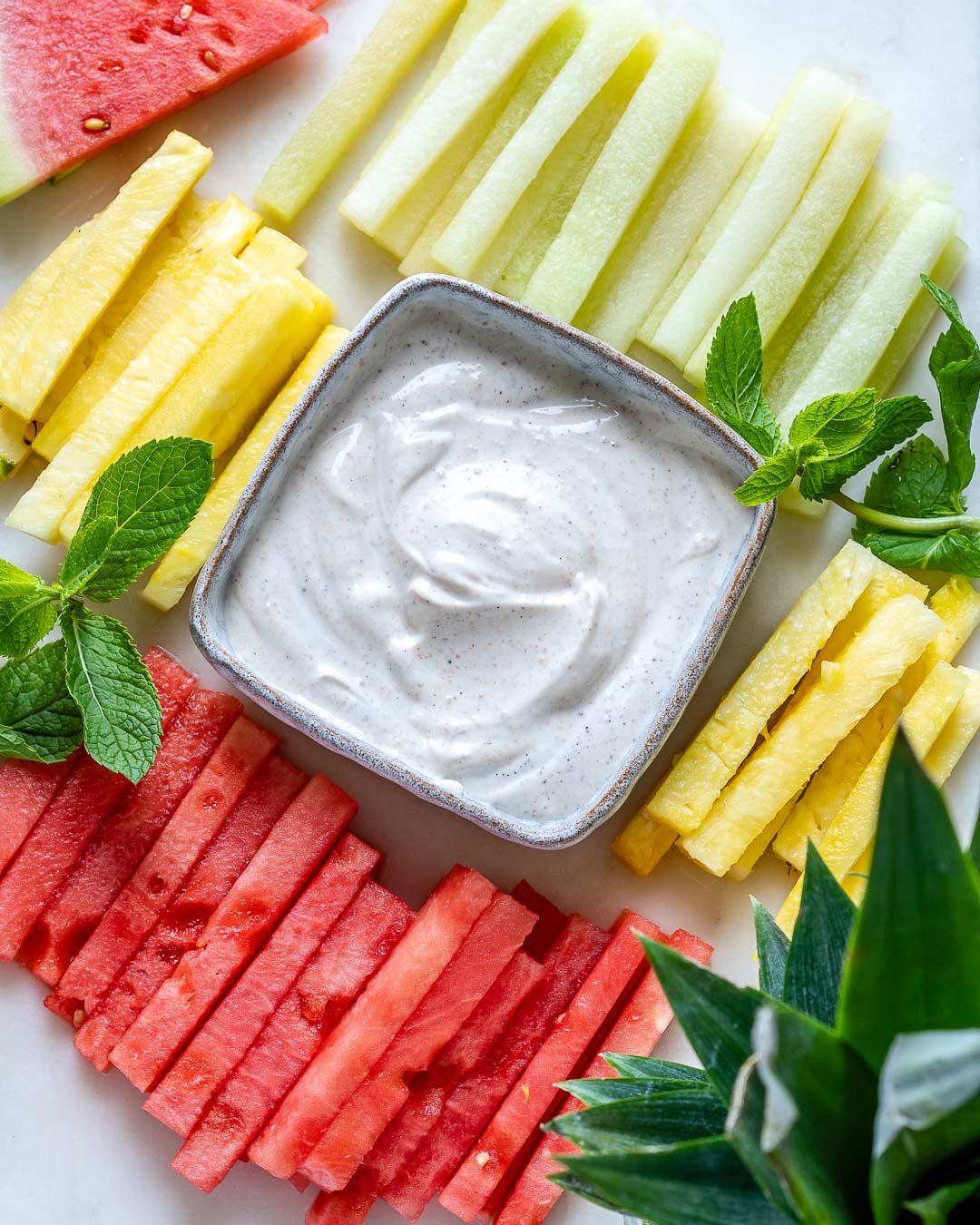 Next, arrange the fruit fries around the perimeter of the platter.
Refrigerate for 15 minutes or serve immediately.
Enjoy!
❤Rachel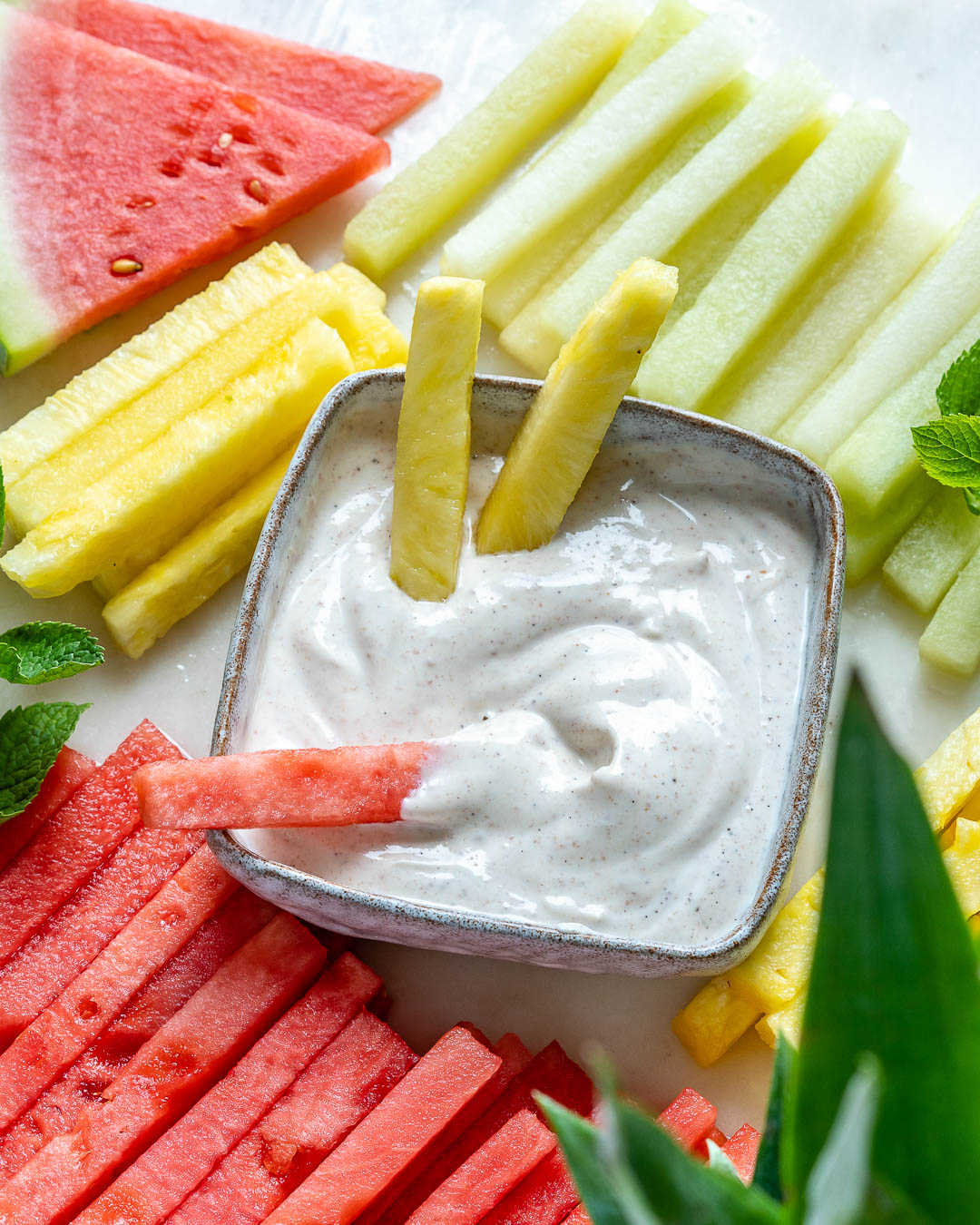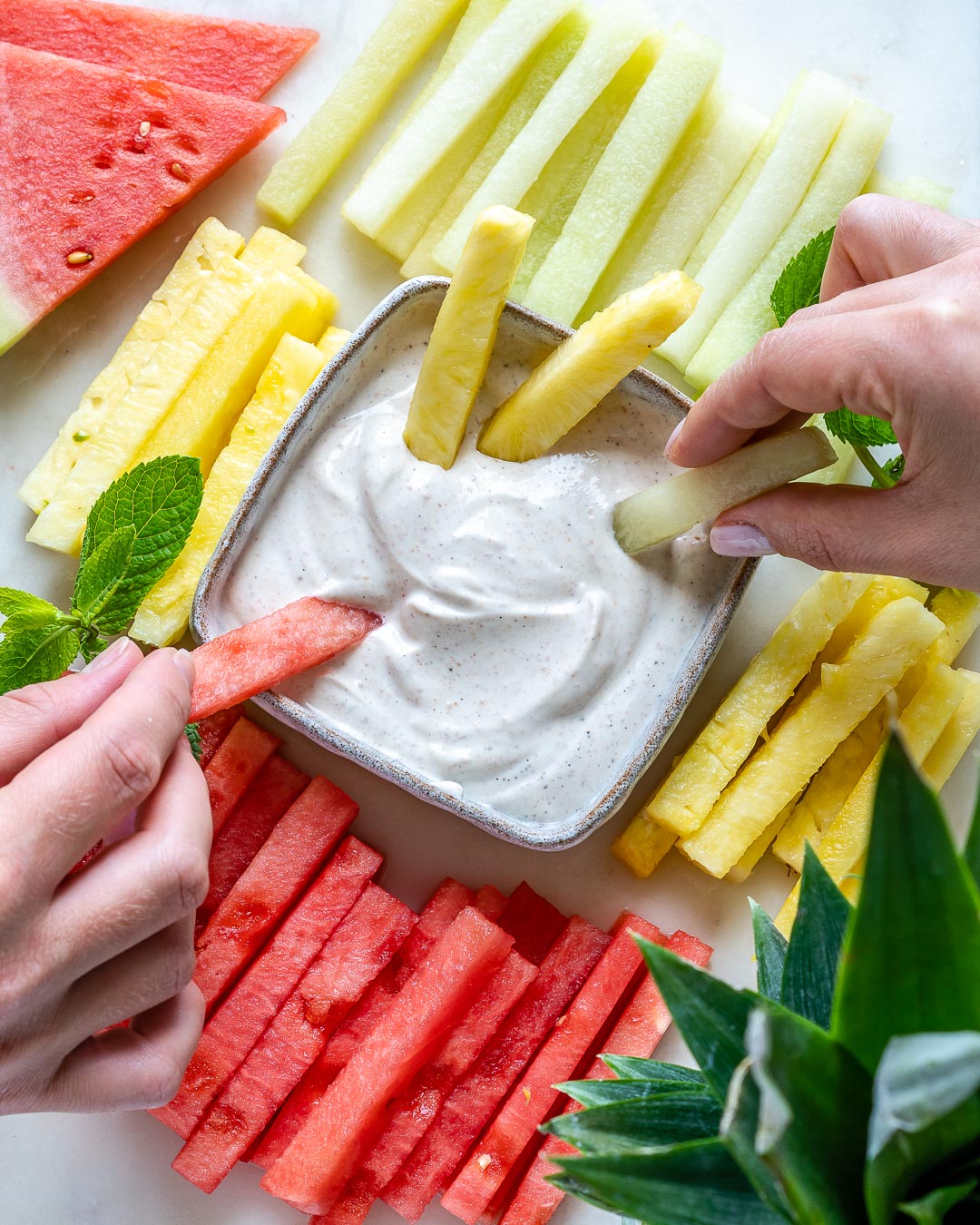 [zrdn-recipe id="1382″]

Leave a Comment Below:
Related Posts :

..