26

Aug, 20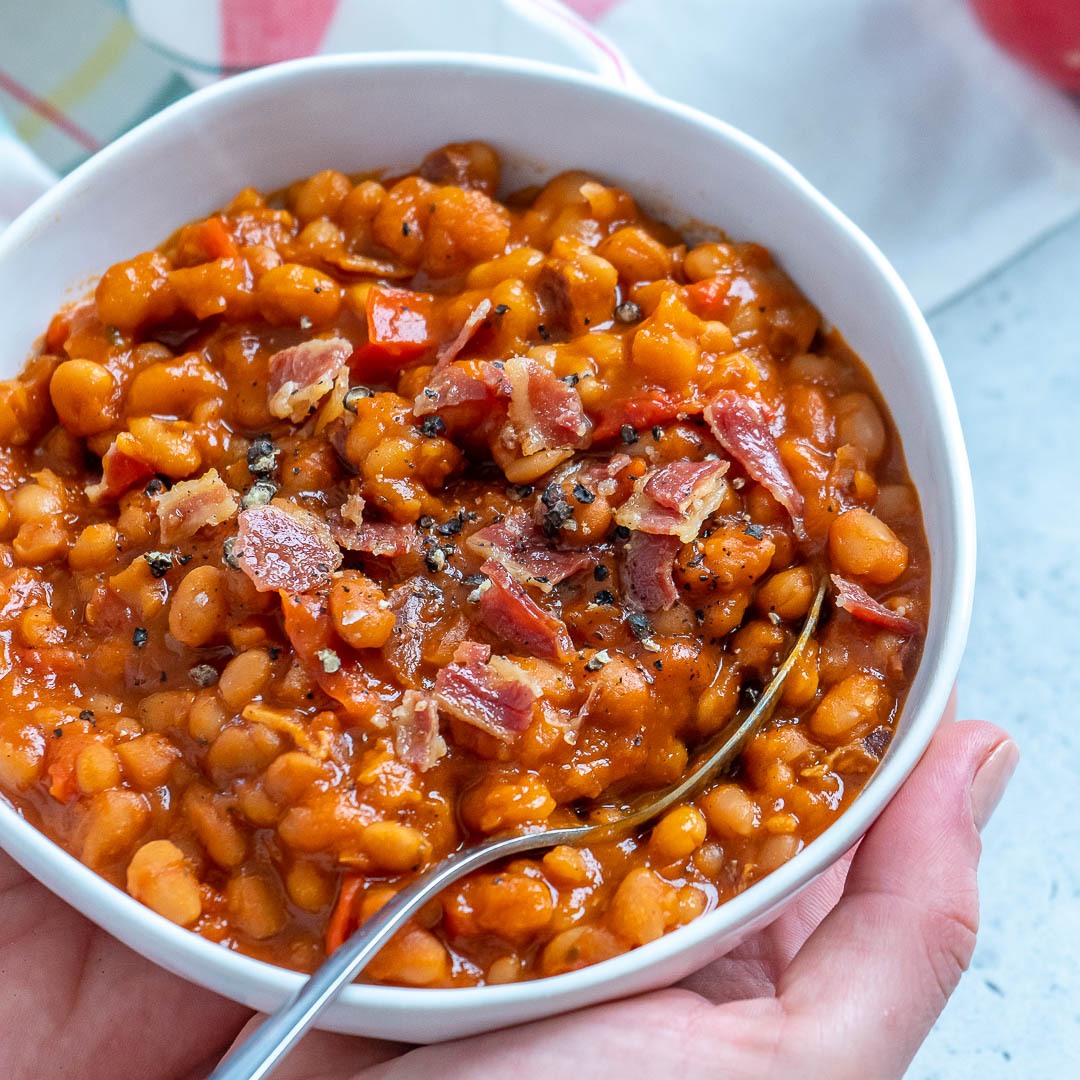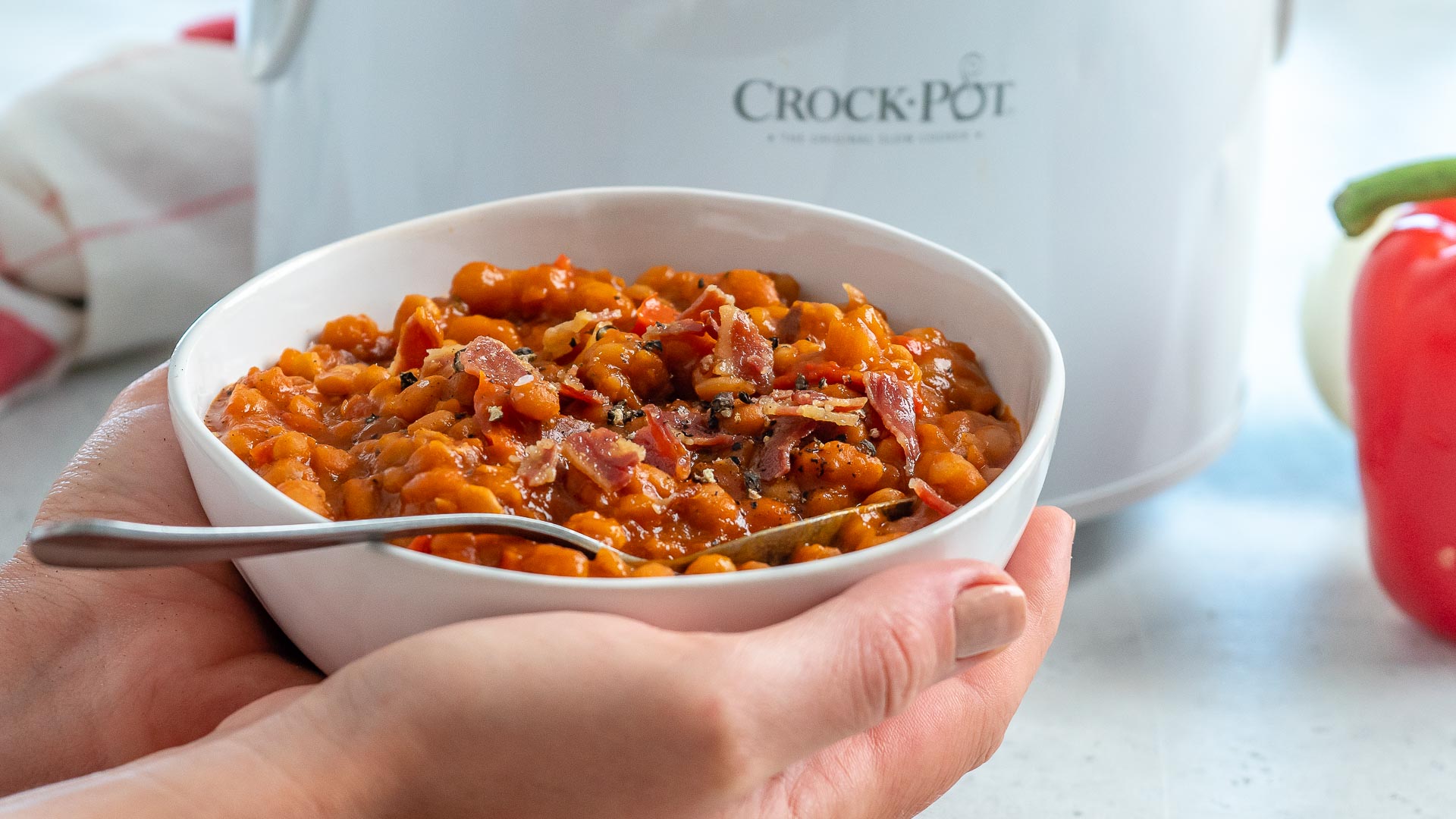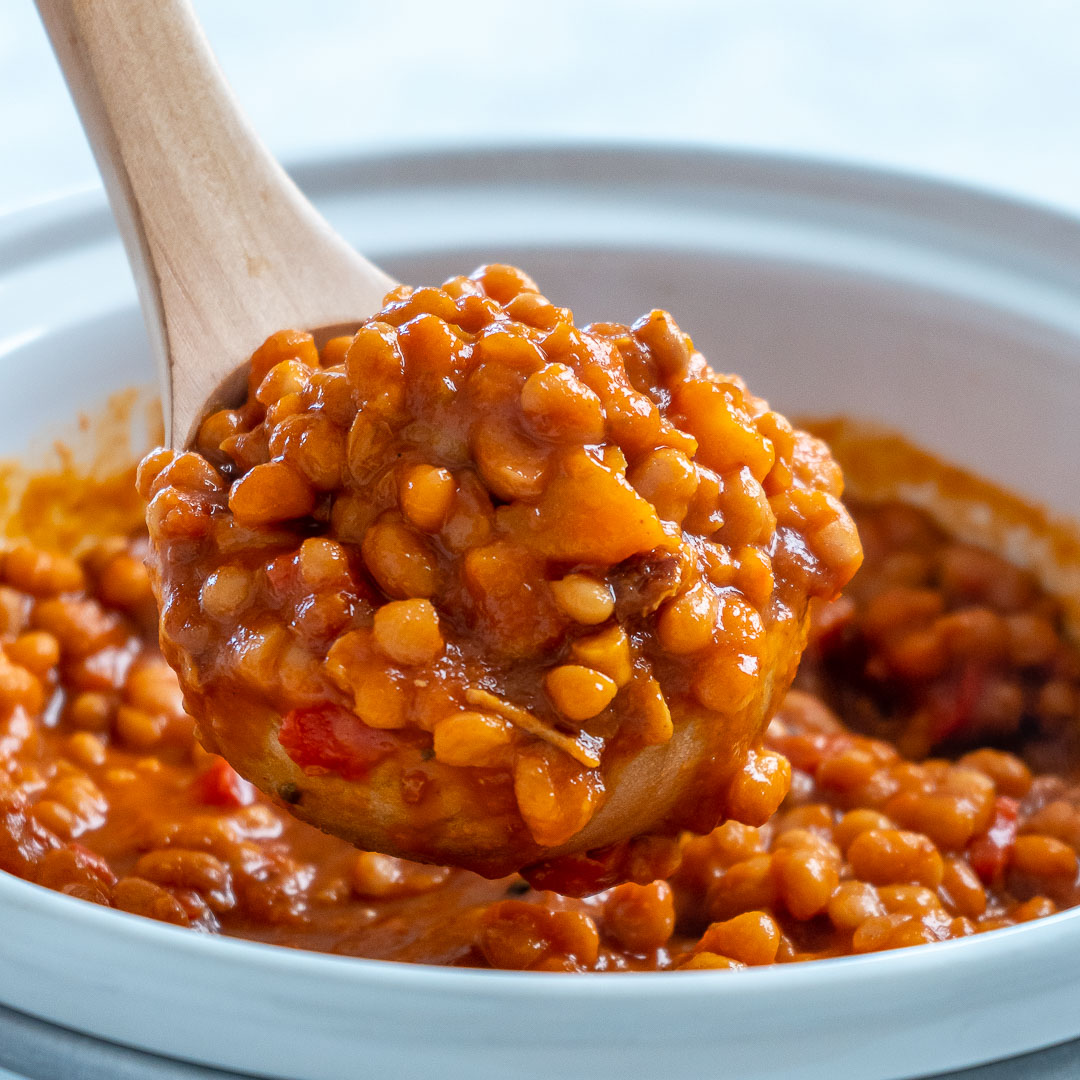 Healthier Crockpot 'Baked' Beans
This recipe has been a BIG request from our readers for several years! (Geez…about time, Rachel!)
An EASY to make, traditional homemade baked bean recipe that actually tastes really GOOD!!
I find this recipe to be a nice balance of sweet and tangy, but as always – feel free to adjust ingredients to your personal preferences.
Crockpot, Stove Top, AND Instant Pot Instructions are included below for your convenience.
Makes about 8 servings
Ingredients:
2 1/2 cups dried navy beans
6 slices nitrate-free bacon, cooked & crumbled (optional, omit for vegetarian)
2 red bell peppers, diced small
1 medium onion, diced small
1 large carrot, peeled and diced small
1 (15 oz jar) crushed tomatoes
1/4 cup pure maple syrup
3 Tbsps dijon mustard, OR 1 Tbsp mustard powder
3 Tbsps apple cider vinegar
1 tsp chili powder
1 1/2 tsp sea salt
1/2 tsp ground black pepper
2 bay leaves
3 1/2 cups water
Instructions:
Soak your dried navy beans covered in water; let them soak for at least 6 hours or overnight, or follow package instructions for soaking.
Drain and rinse soaked beans thoroughly in a colander.
 For Slow Cooker/Crockpot:
Add your beans, bacon, carrot, bell peppers and onion into the crockpot.
Add in crushed tomatoes, maple syrup, mustard and vinegar. Give it all a good stir.
Add in chili powder, sea salt, pepper and bay leaves.
Pour in water and stir well.
Cover with lid and cook on LOW for 10-12 hours, or HIGH for 5-6 hours.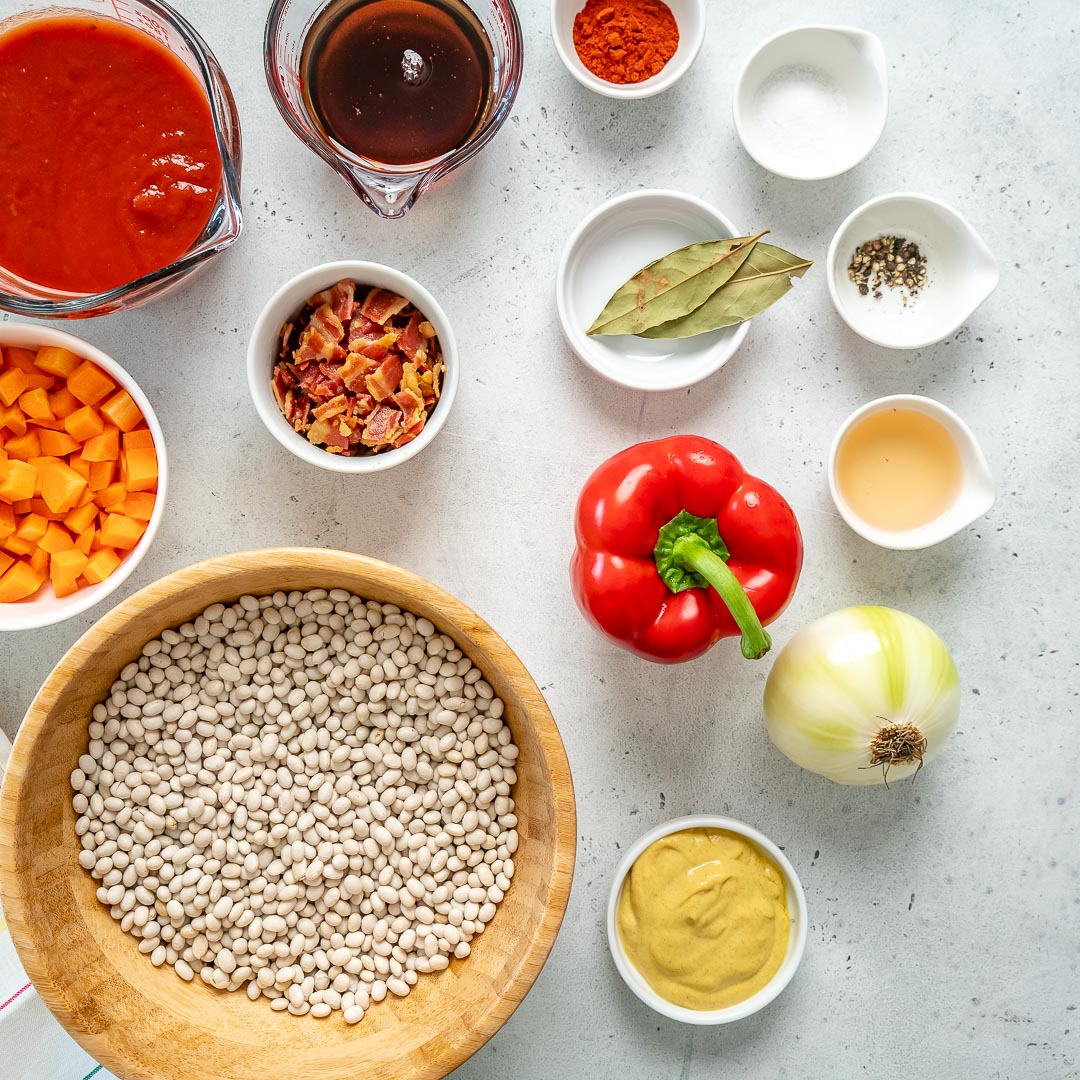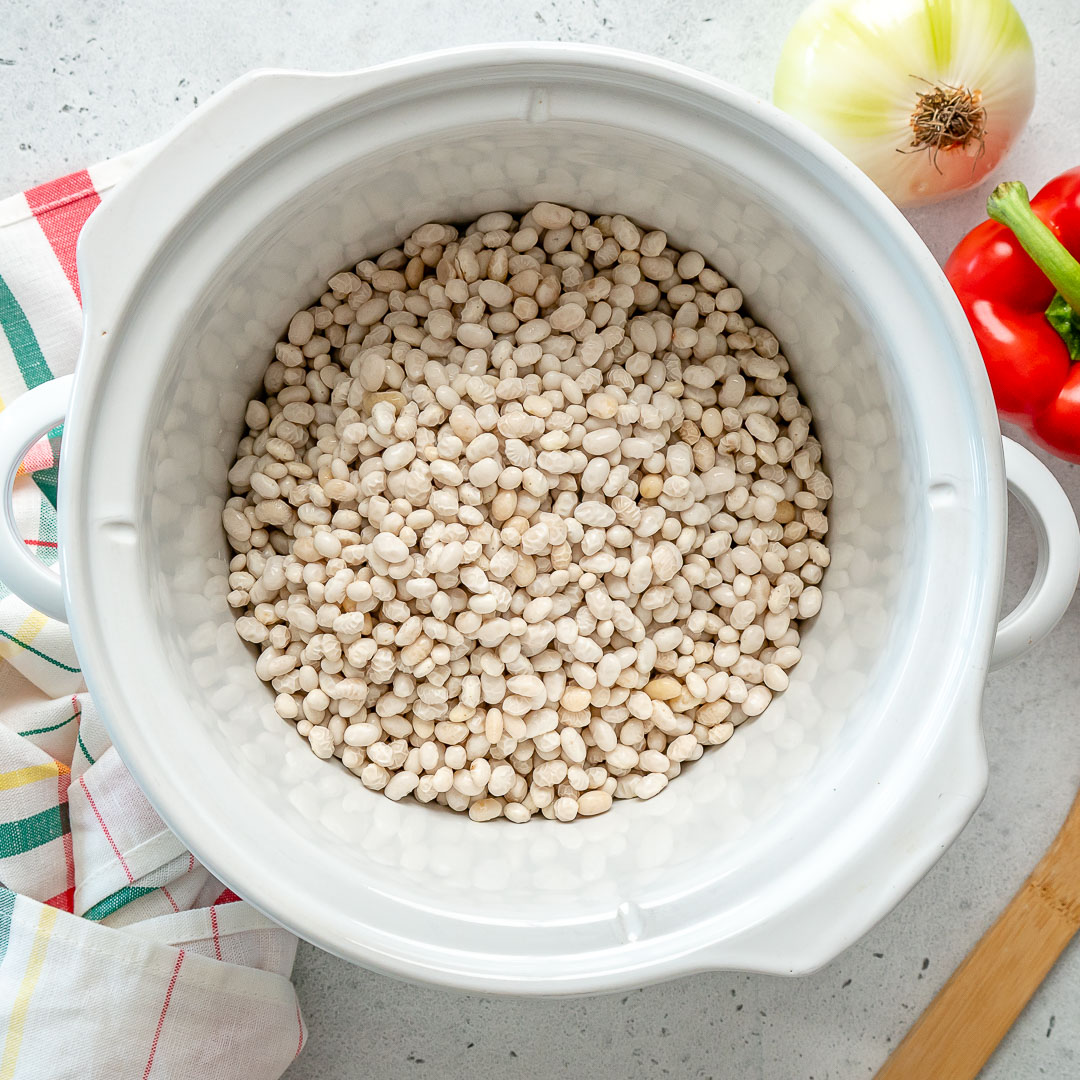 For Stove-Top:
Heat a heavy Dutch oven over medium-high heat.
Add all your ingredients to the pot, and stir well.
Cover and bring mixture to a boil, once the mixture starts to bubble immediately reduce the heat and allow to simmer on low until thickened and beans are very tender, for about 1 hour.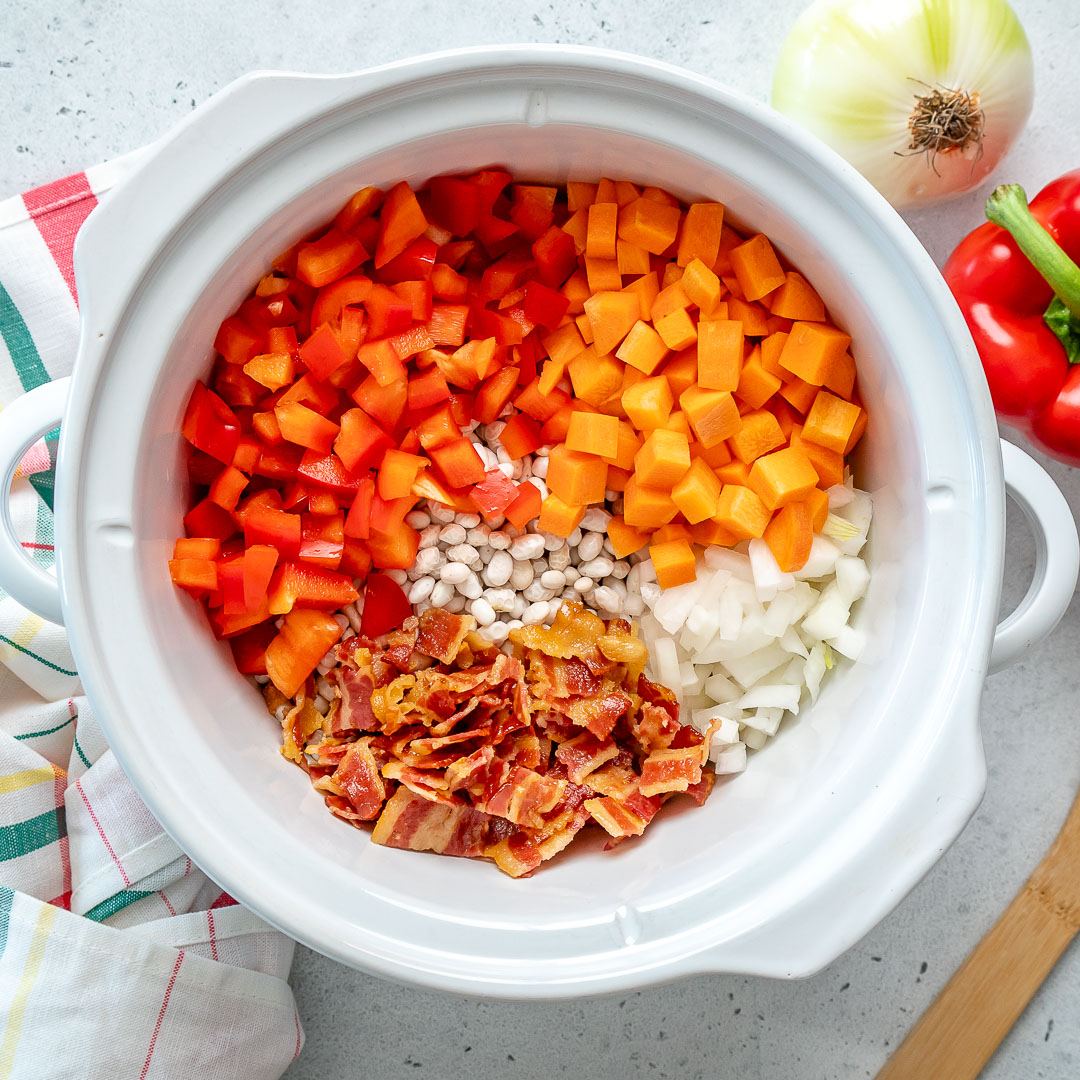 For Instant Pot :
Add all your ingredients to the pot, and stir well.
Place lid on the pressure cooker and be sure the vent knob is sealed. Cook on high pressure for 20 minutes.
Once cook time has elapsed, let the pressure release naturally for at least 15 minutes.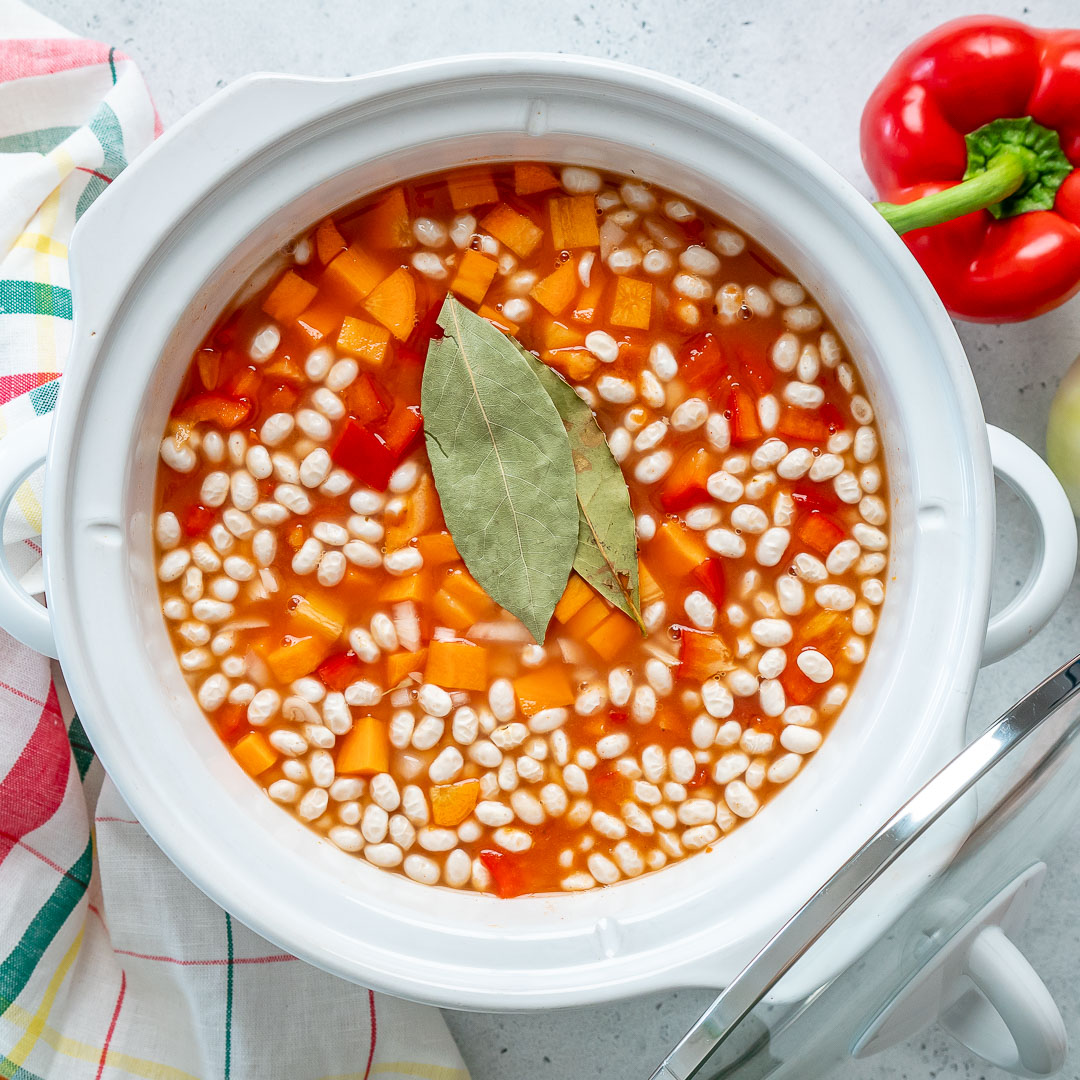 To Serve:
Once finished cooking, discard the bay leaves.
Taste and adjust sea salt and pepper according to your preference.
Serve your baked beans warm.
These baked beans stay well refrigerated for 3 days, or frozen for up to 2 months in sealed containers.
❤Rachel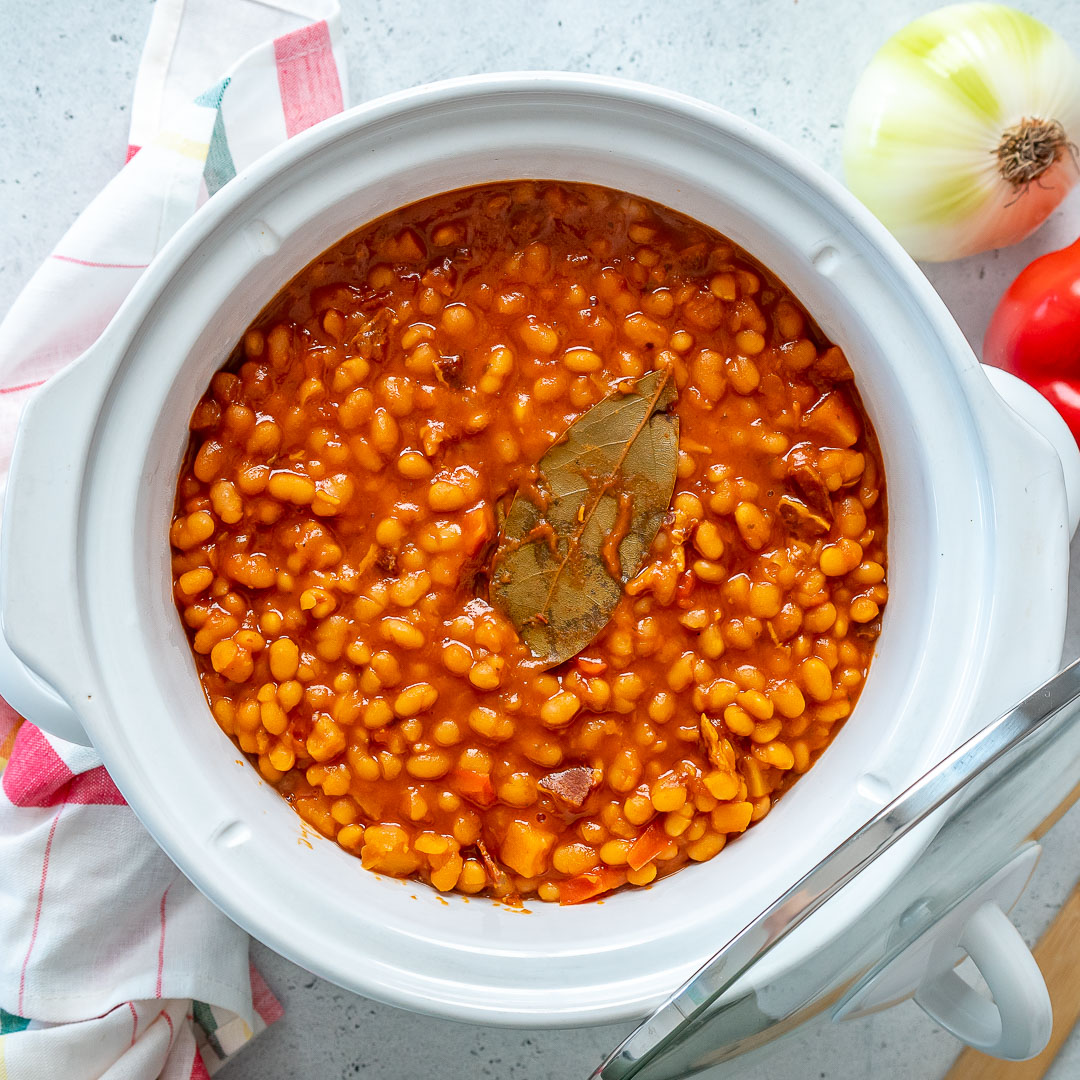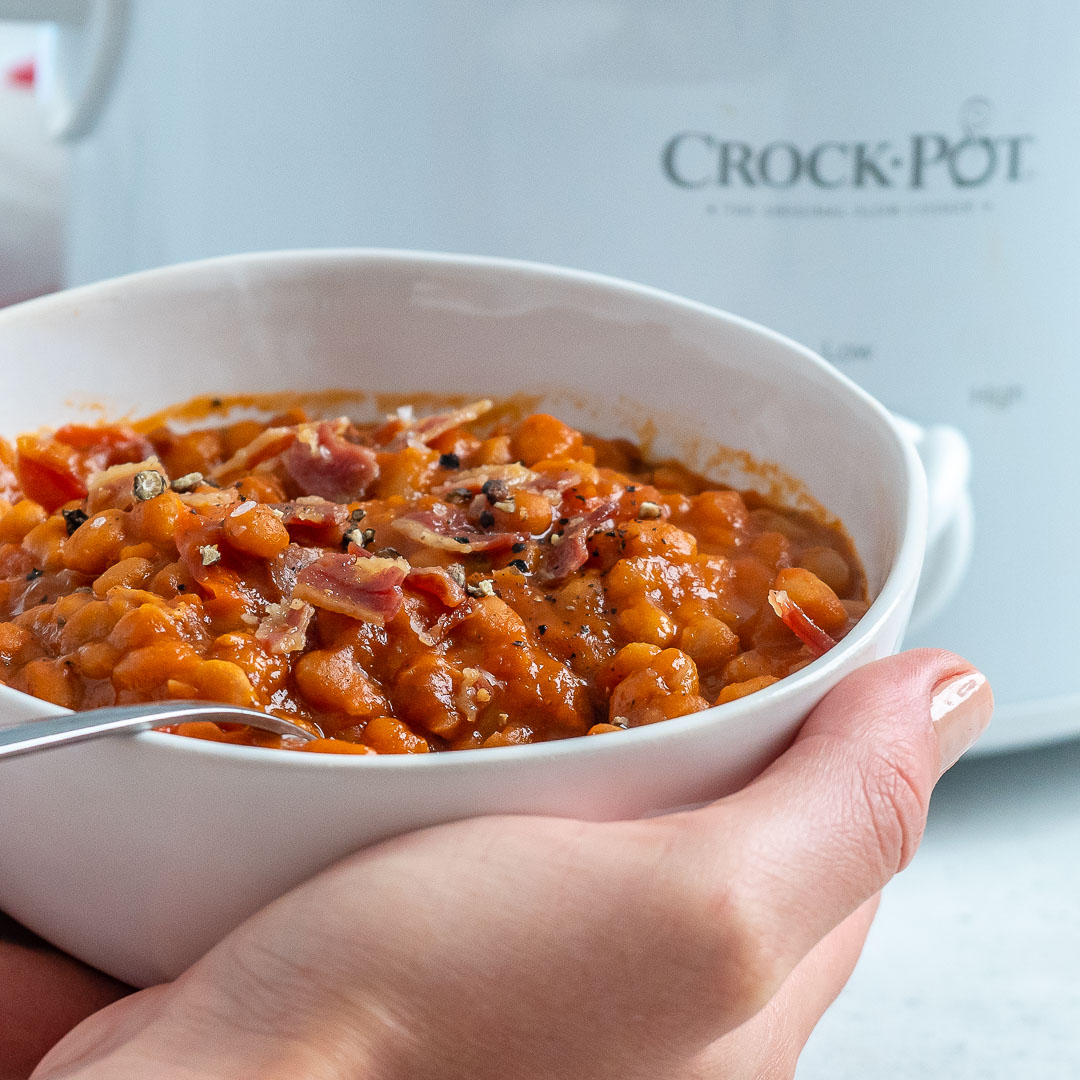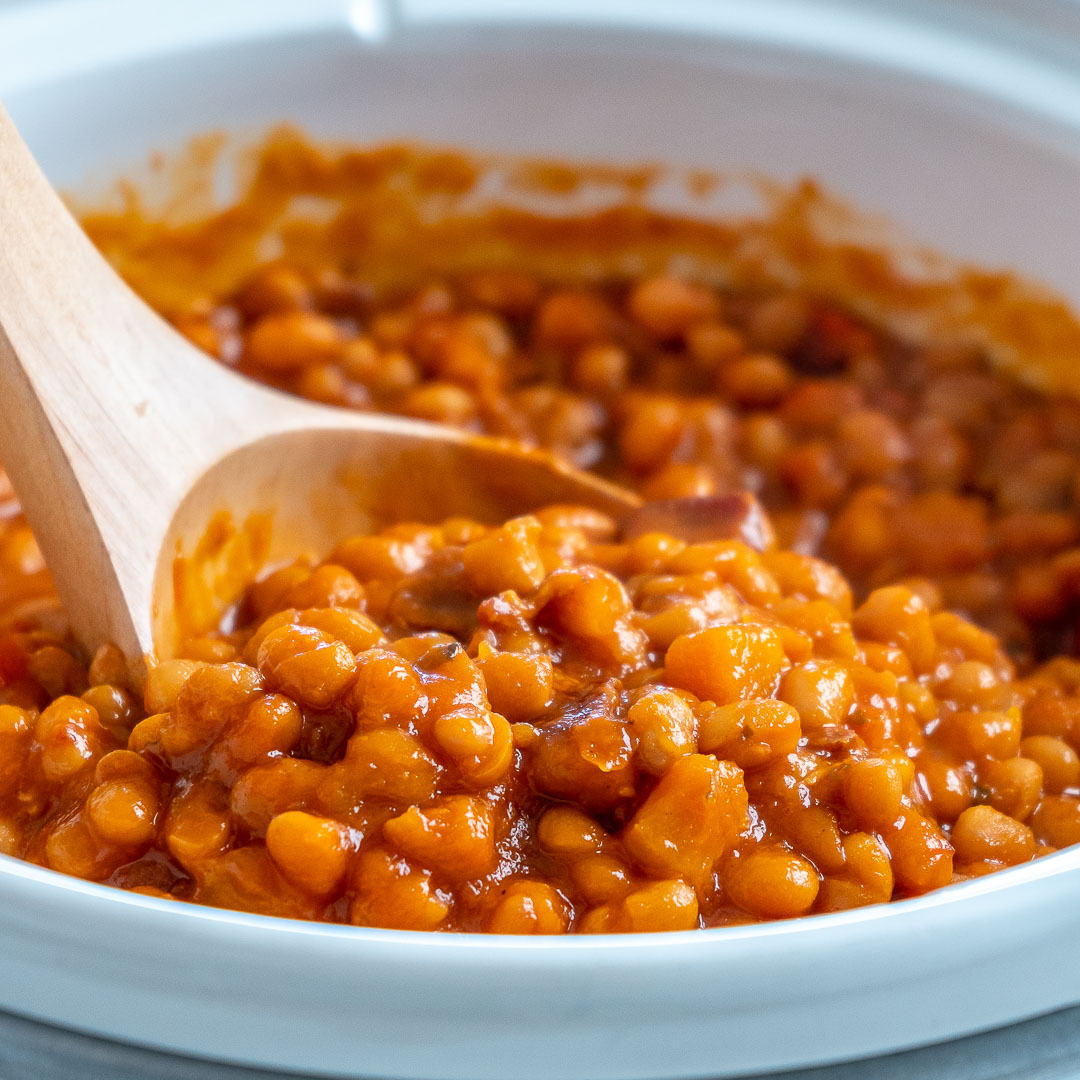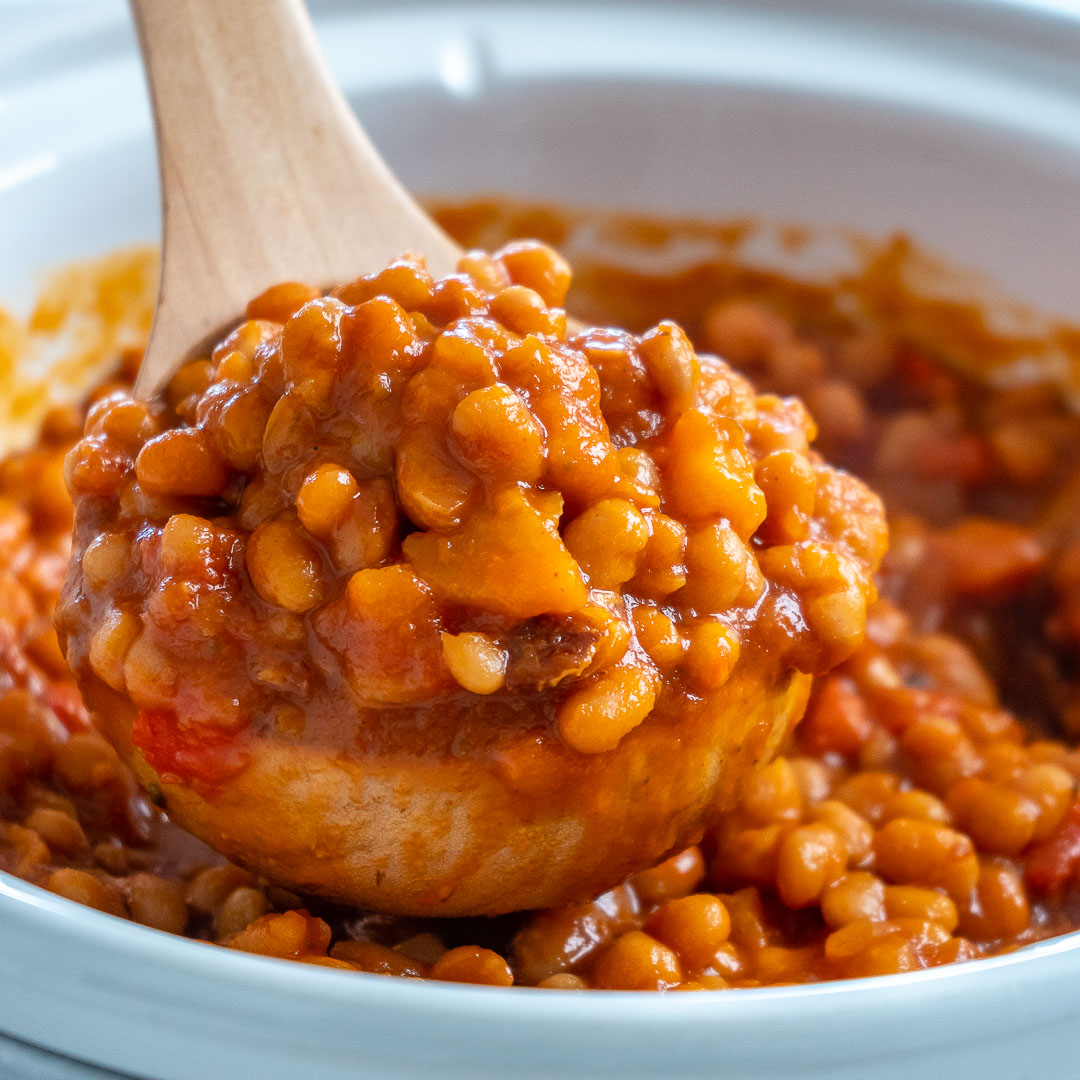 [zrdn-recipe id="1398″]

Leave a Comment Below:
Related Posts :

..