30

Nov, 21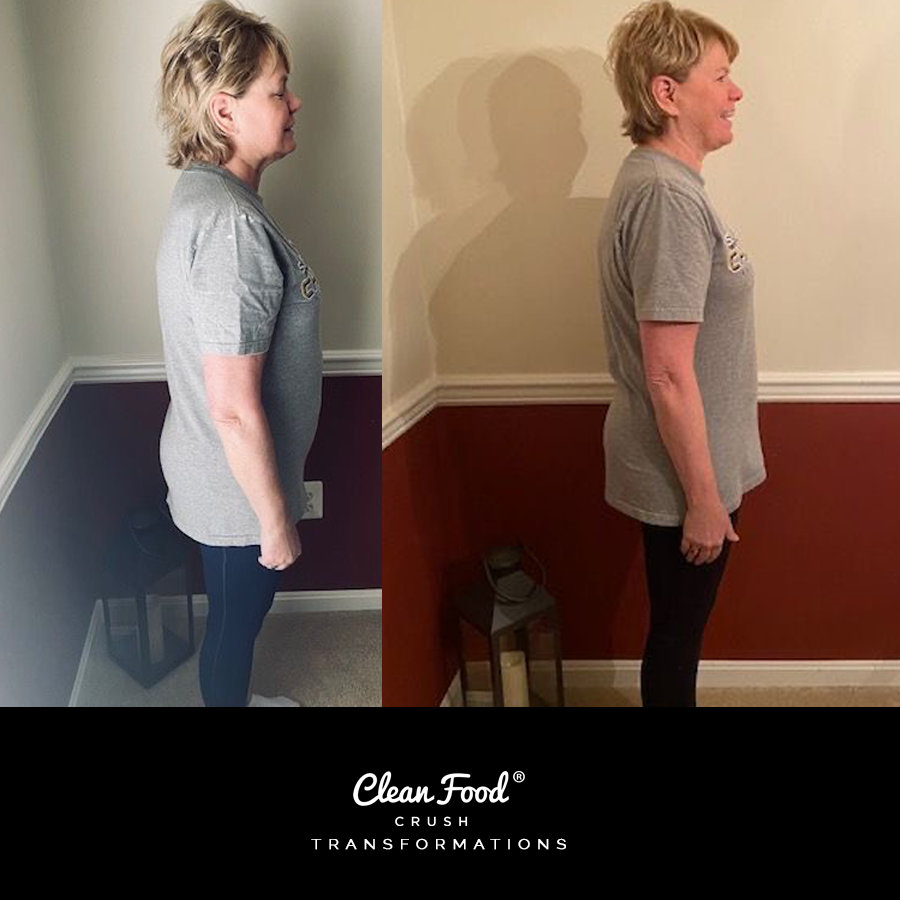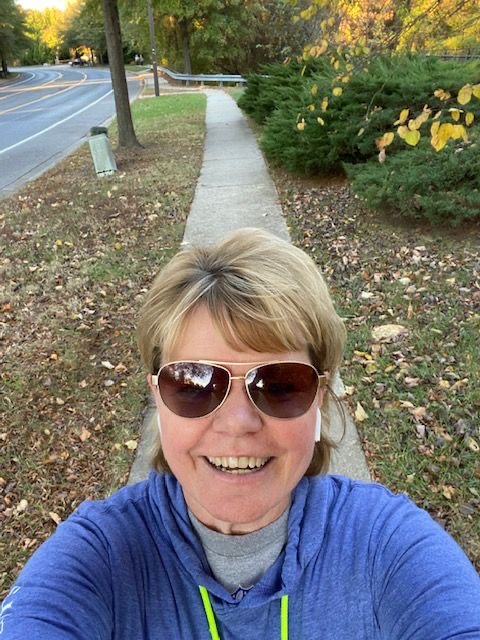 Meet Heather, Who Lost 9 Pounds and 8.5 Inches With CleanFoodCrush!
My name is Heather and I am a 54-year-old six-year breast cancer survivor. My life has been almost of decade of cancer in my inner circle. My mother and sister both were diagnosed with breast cancer before me two and four years respectively. When I was diagnosed in September 2015, my father was diagnosed with prostate cancer two months later.
Fast forward to the end of my cancer treatment and just two months after I completed radiation treatment, my best friend, neighbor, and workout buddy was diagnosed with brain cancer in August of 2016. In 2016, we lost both of my in-laws six months apart and my mother-in-law passed away from bladder cancer two months after diagnosis
In 2017, just two months after my final surgery from breast cancer, my husband was diagnosed with tonsil cancer.  Then, my best friend passed away in June that year only 10 months after her diagnosis. I think 2018 was the only year since 2011 without cancer hitting close to home. Sadly, my youngest sister who had survived breast cancer was diagnosed in September 2019 with stage IV lung cancer. She had never smoked, quit drinking alcohol during her breast cancer diagnosis, ate healthily, and exercised. Just writing all this out, I feel like some may find this unbelievable but alas, it is all TRUE and has been my life for the past 10+ years.
During this time, I put on about 25 pounds cumulatively, and my sister passed away this past August after an almost 2-year valiant fight. I wanted to do something to honor her life because she truly lived life to the fullest and with wellness! I have been following Clean Food Crush on Facebook for a few years and have been making some of Rachel's delicious clean recipes for dinners. I stumbled across the October 18th Challenge and jumped in! I didn't even really think about it other than to want to dedicate my journey to clean eating and lifestyle changes to my sister Mary's memory.
I know cancer does not discriminate and even healthy people can get terminal cancer, but the odds are better if you live and eat well.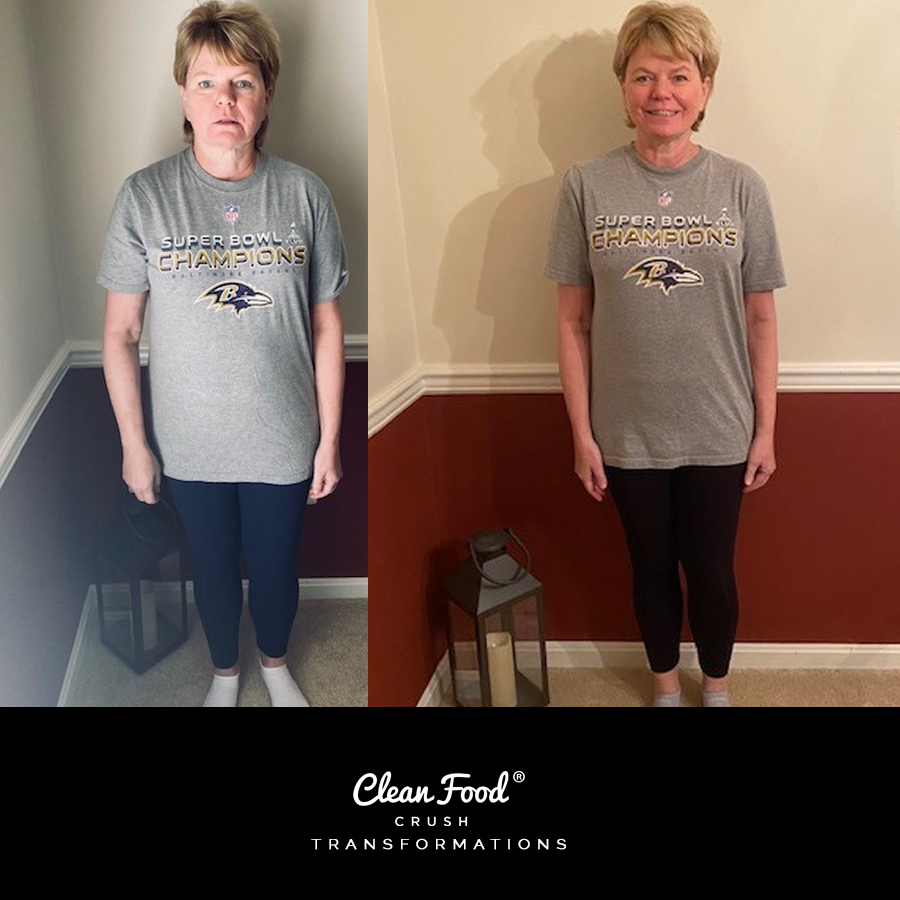 Diving into the 30-Day Challenge was one of the best decisions I have made for myself in years! I am an empty nester with two grown kids and have been married for over 31 years. I found clearing out my kitchen of all the bad foods liberating. Not sure my husband agrees. He frequently visited the trash can and pulled stuff back into the pantry.
I also found scrolling on Facebook on the Clean Food Crush group and/or in our challenge group, so invigorating. It has become my hobby. I now love making grocery shopping lists, enjoy food prep, and am trying many new things, including new kitchen tools (like a microplane for zesting).
When I stepped on the scale at the end of Week 4, I literally cried.
I had lost "9" pounds and 8 ½ inches. This was even more meaningful to me as my special number between my sister and me was the number "9". I was "9" years older than her.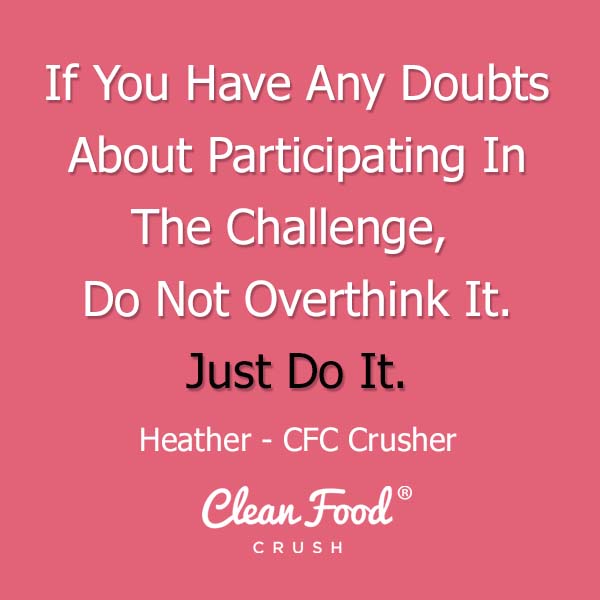 I feel great, I am happier, healthier, and I am exercising more. I wake up earlier and go to bed earlier too and I look forward to it.
If you have any doubts about participating in the Challenge, do not overthink it. JUST DO IT!
Go Ravens! – LOL 😉
– Heather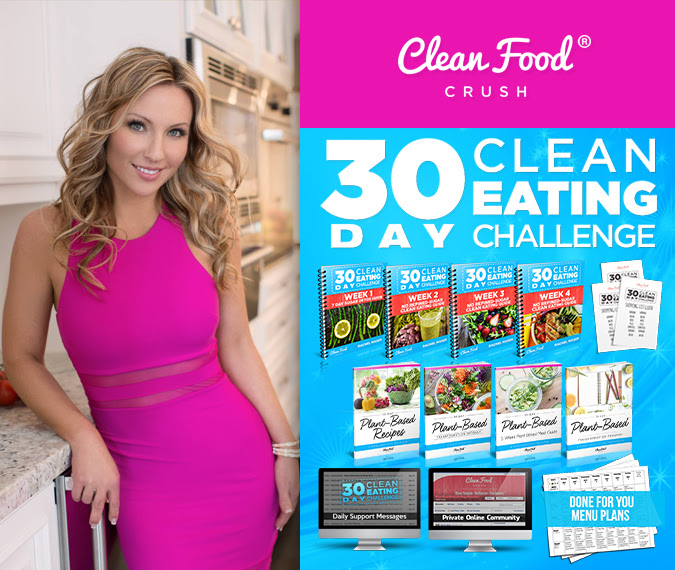 Leave a Comment Below:
Related Posts :
..