21

Nov, 23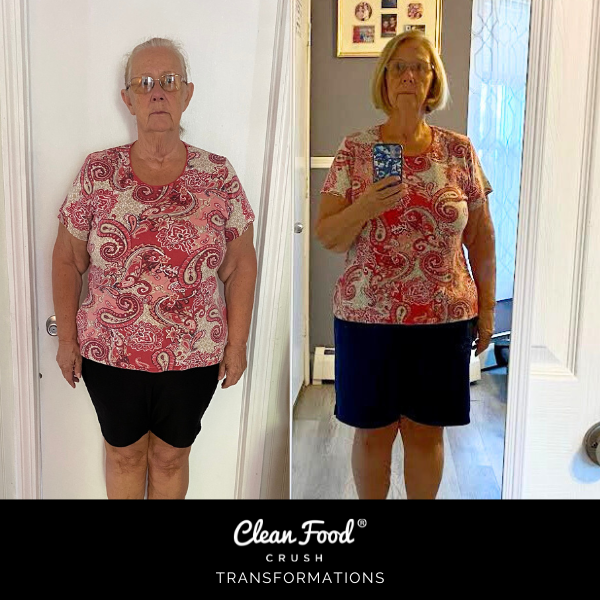 How CFC Helped Barbara Lose 20 lbs at Age 69
Today we're excited to share with you a wonderful story of transformation from our friend Barbara who during her first three months in our Challenge program lost 20 lbs and 23.5 inches.
Meet Barbara!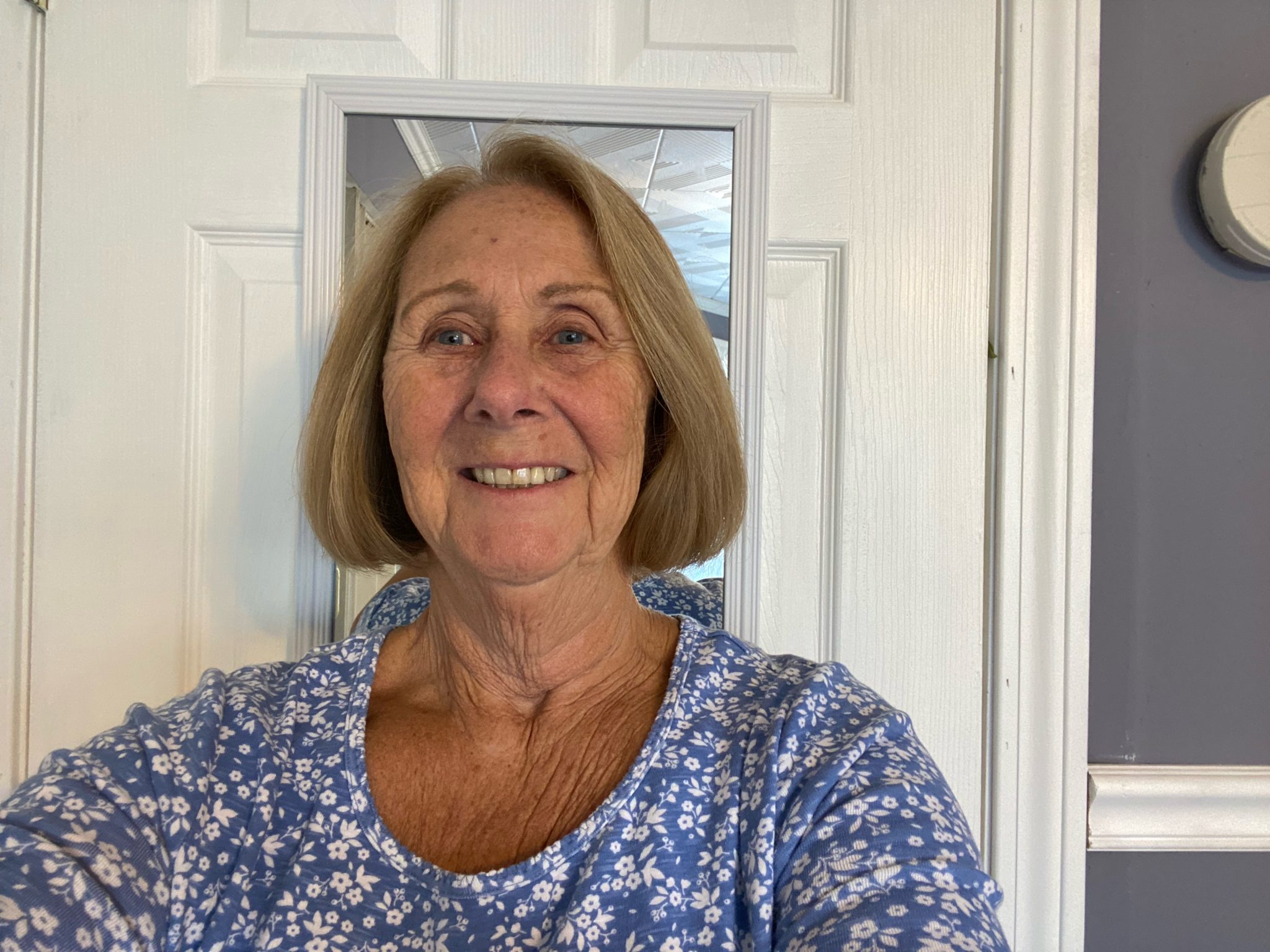 They say you can't teach an old dog new tricks, but at age 69…
I'm here to tell you it's never too late to transform your health!
I never thought I'd get my health and body back in shape.
But thanks to the CFC Clean Eating Challenge, I've lost over 20 pounds and feel better than I have in decades!
My husband and I have been happily married for 50 years with 3 grown children and 7 grandchildren!
We often spend the winter months in Florida, but live in New Hampshire. Whether down south or not I love spending time with family crafting, wreath making, being outdoors and traveling.
But let me back up a bit…After retiring from my admin assistant job in 2016, I was feeling frustrated.
I had always been "chunky" but now I had managed to pack on another 25-30 pounds from all the tasty processed foods I was indulging in.
I tried to lose the weight on my own but could never stick with it.
➡️I would skip meals
➡️Rarely ate fruits and vegetables.
➡️I was sluggish with little to no energy
➡️Water intake was far below what it is now
➡️I was bloated
🧥My clothes were getting tight and
🥱I wasn't getting much sleep!
⭐That all changed when I stumbled upon the CFC Facebook group.
I spent 6-7 months just reading all the inspiring stories and comments. When I saw a sale for new members, I decided to take the plunge!
Joining that first 30-day CFC Challenge was one of the best decisions I've ever made!
Just in the first month alone I lost 8.6 pounds and 7 inches!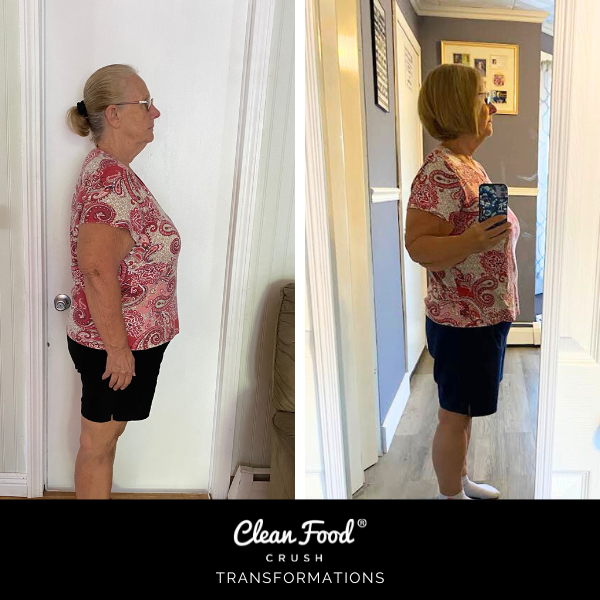 I couldn't believe how quickly the weight started coming off just by following the simple meal plans.
Giving up junk food and increasing my veggies was tough at first. 
But once I pushed through those first-week cravings, it got much easier.
🎉And the pounds kept coming off challenge after challenge.
🎉Now, after completing my third CFC challenge, I've lost a whopping 20.2 pounds and 23.5 inches!🎉
I'm out of those plus sizes and down two pant sizes. I have more energy than I did in my 20s thanks to eating clean and walking 2-3 miles a day.
Beyond the weight loss, my lab tests at my physical showed all my numbers in healthy ranges for the first time in ages.
🚫No more heartburn
🚫 No sleepless nights
🚫 I don't even think about snacking anymore.
👏My husband has come around to trying new foods too.
I tell all the women in my life that it's never too late to transform your health.
I'm 69 years young and in the best shape I've been in decades!
Sure, it takes dedication and commitment.
But if I can do it, anyone can. 
PLUS! Rachel and her support team are there every step of the way providing you with so much useful information and encouragement along with all the tools you need to succeed.  
CFC gives you the tools, recipes and support to succeed at any age.
⭐I have more energy now!
⭐I walk 3 miles most days now
⭐Gave up zero sugar coffee creamer (you have no idea how big this was for me!)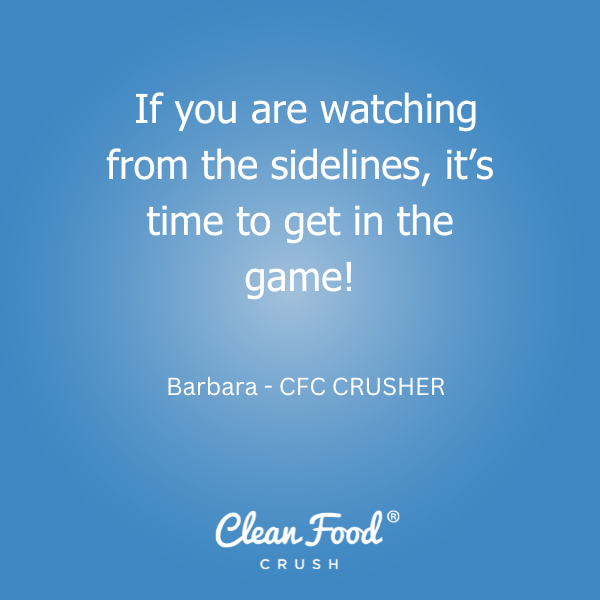 One thing that I read in the challenge group was the quote, "Progress, not Perfection"! 
That quote resonated with me and has helped me tremendously! 
I don't have to be perfect to be able to make progress!! 
A few of my favorite recipes from CFC are the Butternut Squash Crockpot Soup, the hearty Beef Stew and the Sesame Chicken Bites! 
Like most of Rachel's recipes, these are easy to prepare and so full of flavor!
That soup though, I could eat that soup every day!  I love the little kick from the cayenne pepper!
If you're on the fence about improving your health, join me!
I can't wait for you to feel as amazing as I do now thanks to clean eating.
It's truly changed my life!
❤️Barbara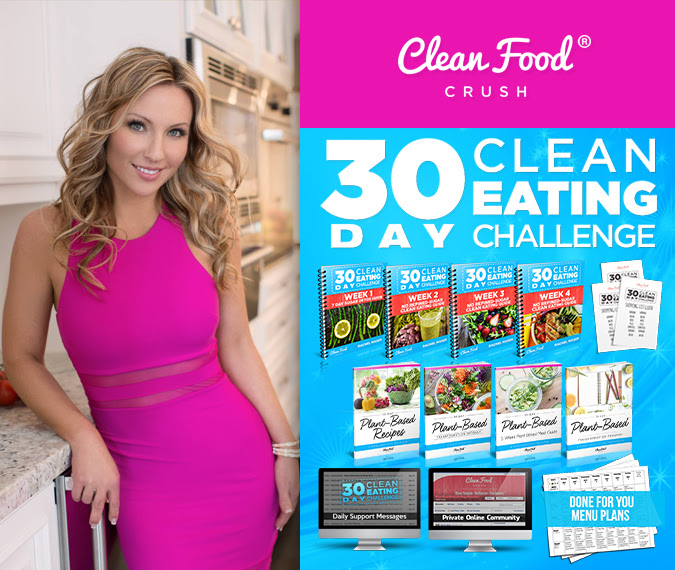 Ready to Get the Tools and Support That Helped Barbara Succeed? Come and Join the Challenge!
Leave a Comment Below:
Related Posts :
..