13

Sep, 22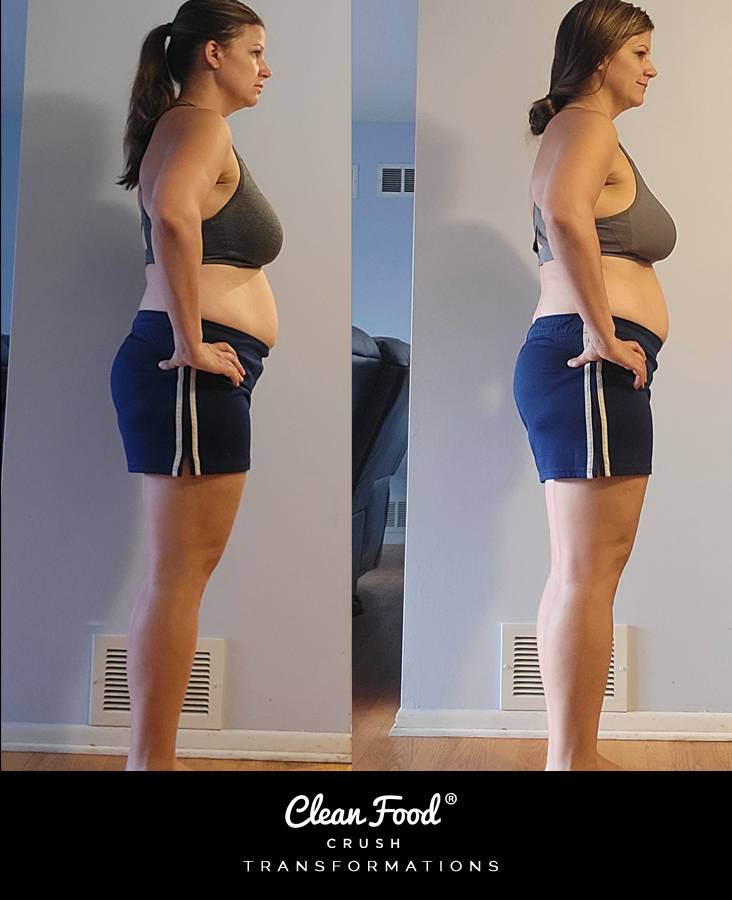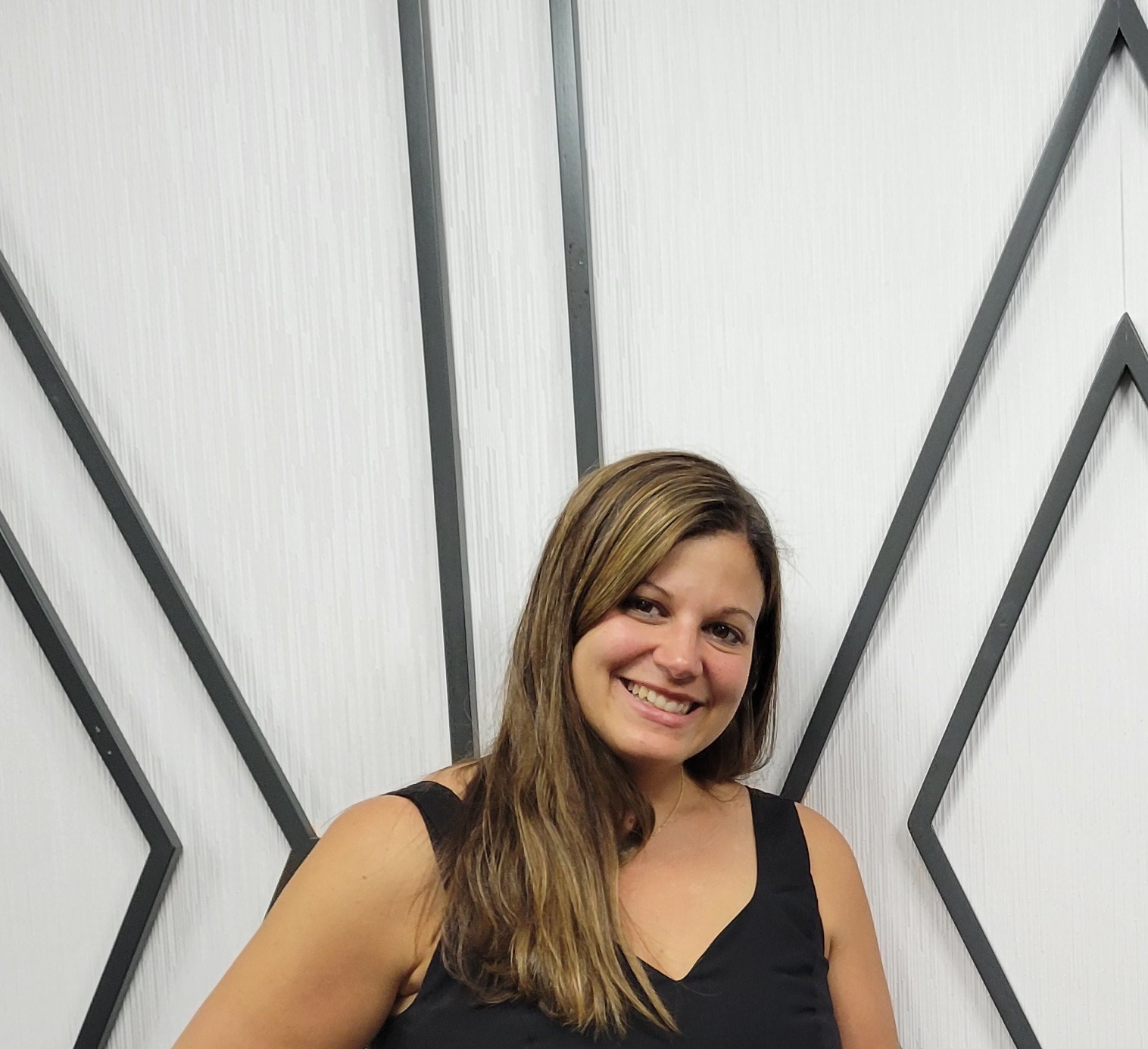 Meet Kim, Who Broke Her Weight Loss Plateau and Bonded with Her #PickyHusband During the Clean Eating Challenge!
My name is Kim and I'm from Chicago. I am 38 years old with my husband 38, and two toddlers, a 5 (almost 6) and our 4-year-old. I have been a professional chef for 20+ years and most recently transitioned into a role as Director of Operations for a growing donut concept.  I enjoy being outdoors, doing work, and cooking! 
I changed my eating habits after the birth of my son. I had a new medical diagnosis of epilepsy that highly recommended eating small frequent meals, lower carb, and veg-focused. I saw great success with this method. I lost 38 pounds in just over a year. 
And then… Covid. And I feel that's a story so many relate to. I didn't change my eating habits, I was still following the same rules – veg-focused, lean protein options, etc. But my stress level changed drastically. I didn't work out often as I could never figure out how much to eat when I did work out and usually gained weight.
Over 15 months I gained 10 pounds and I was VERY frustrated I kept losing the same 2 to 4 pounds over and over. 
In January 2022 I decided to work out just for health reasons and not for the "weight loss" that may come but hoping I could improve my muscle tone, figuring it was the only option I hadn't exhausted.
After 6 months I did lose a few inches but the weight was just stuck, and how frustrating is it when you just feel like you are doing everything right, to get little results. It was suggested to eat more protein, but no one suggested how much or when. I researched and it was all macro tracking that seemed too intimidating due to my already chaotic schedule.
Then, life changed when I took a job in a donut company. I no longer had access to endless food options. I had access to endless sugary options, which have never been attractive.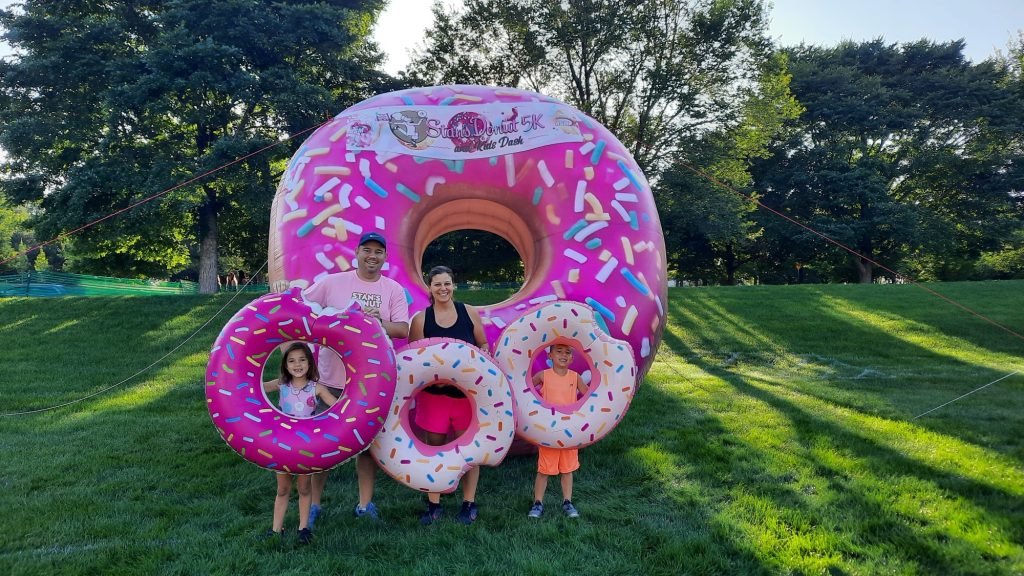 I found myself craving sugar at 2 pm, I was surrounded by cases of gourmet donuts. Suddenly the cravings became evident that I needed a reset. 
For the first time in 4 years, postpartum I was on a family vacation, and I felt bloated and uncomfortable in my clothes. Laying on a beach, scrolling Facebook, I saw my first CFC recipe.  It was June of 2022. I was intrigued that it was all the things I eat. Chickpea tzatziki salad! I got home from my family vacation and tried the recipe. I loved it. I love finding new recipes. I have a well-stocked pantry and typically the day a new recipe is posted, I make it within 48 hours.
Then I saw a 30-Day Challenge for July.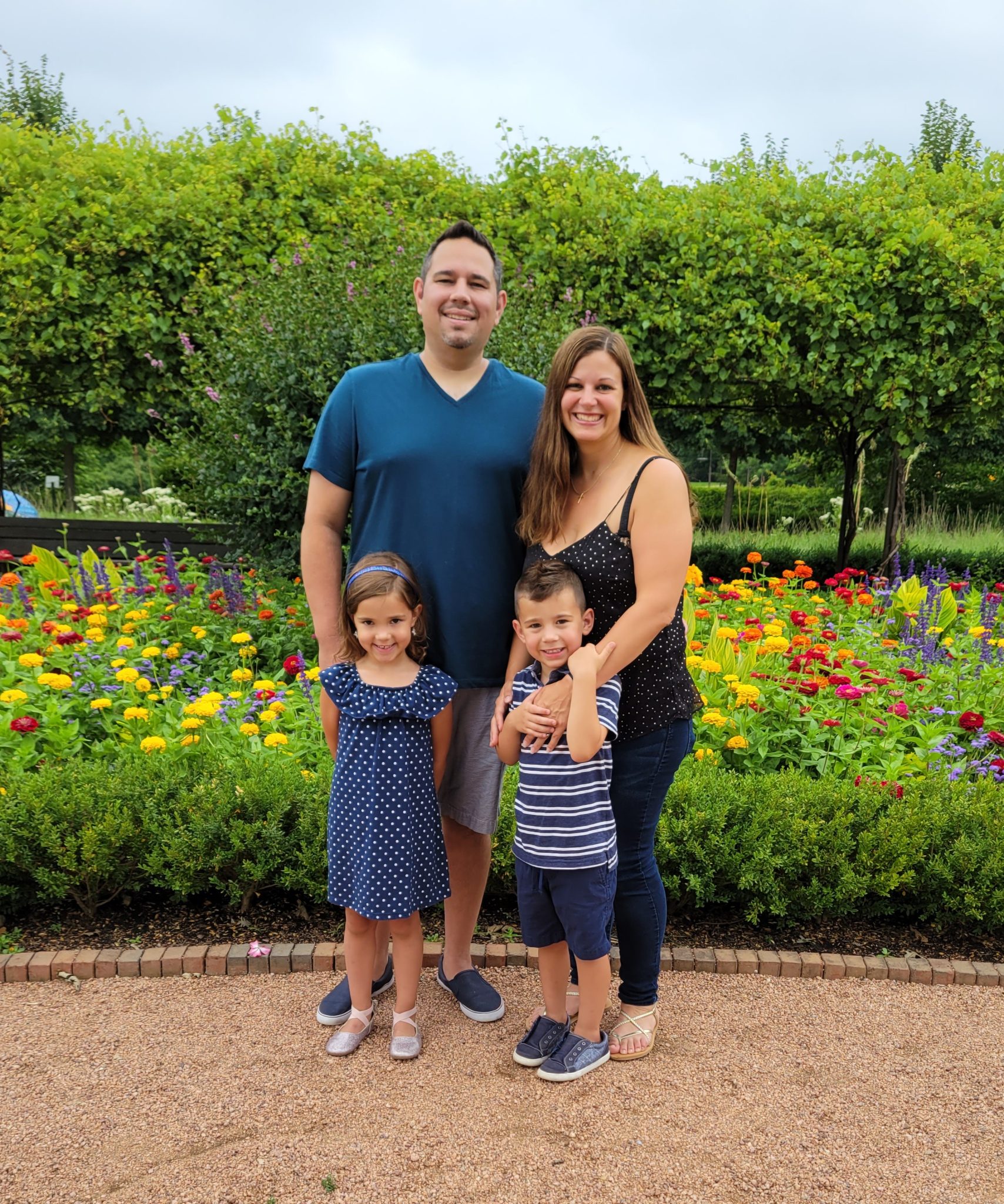 Kim and Family – Before Clean Eating Challenge
I second guessed it and said, "Well I already eat this way, what can it offer me?" 
I actually waited until the end of the first official start day to sign up. I didn't give myself the grace to really pre-read the material, but it wasn't abnormal for me to eat this way. 
I slid through the first week easily. I did get the scale to move, but then, it happened. I plateaued again and again through weeks 2 and 3. The difference here was I was eating way more food, and, way more protein than I was accustomed to.
I grew frustrated. But I was determined to at least complete the 30 days. I'm glad I did. Because after the first 30 days I lost 4.2 pounds. While that may not seem like a big deal, it's the world to me.
I broke out beyond the plateau I was in.
I was envious of the "huge" losses others were seeing. In the first month, no inches were lost either.
But then I realized something. This is my journey. This is not a comparison. I already went through a huge weight loss over the past 4 years by changing my eating habits. I was trying to hit that low weight from pre-covid again, and nothing had worked. 
That mindset shift changed during the second 30 Days. I had committed to do this Challenge. I decided I need to know if I broke my plateau, was it luck or was it actual weight loss? There was only one way to find out.
Besides, I loved the recipes! It truly is amazing to have recipes that have been tested behind the scenes. As a former chef, I've written and tested hundreds of my own. Actual effort was put into these, and I was enjoying new flavor combinations I hadn't thought of on my own. My favorite recipes are endless on CFC. I've enjoyed all but 1, and the one I didn't love was still edible just not as amazing as the others. I would highly suggest starting with the pumpkin chili, the pesto, and creamy garlic dressing, and all are followed by the coffee-rubbed pot roast with figs!
Enter August, month two.
It's the night before the official start of the second month. My husband chimes in and decides he too wants in. Now, most people would be thrilled their spouse is joining. Let me explain… I am type A. I love to have a plan, be in control.
I was annoyed because he sprung this on me with no time to shop for him.  I was a veteran Chef, cooking comes easy, and planning on my terms is easy. I am easy. I eat everything. Him, not so much.
The list of his "do not eats" is far longer by miles than what he would actually eat. No seafood, no protein on bones, no fatty proteins (I eat ribeye, he eats filet), his idea of consuming vegetables was eating a Caprese salad, he doesn't eat any dips or dressings, no onions, no mushrooms this list is long. His idea of eating a protein-focused meal was largely eating cheese for protein. Honestly, we could not be any more opposite in terms of our eating habits.
It actually became a pain point when I cleaned up my eating 4 years early. I stopped preparing our meals, and prepared mine and the kids. He was on his own because it was just too frustrating to accommodate him, and when I did he would eat a portion, leaving me with leftovers for days. Oh, and somehow over the covid period, he developed an egg allergy. 
My husband would go on to become a joy to post about.
He has his own hashtag in the group #pickyhusband, but doesn't know it. I would post our daily antics and about his progress more than my own because I think it's highly relatable.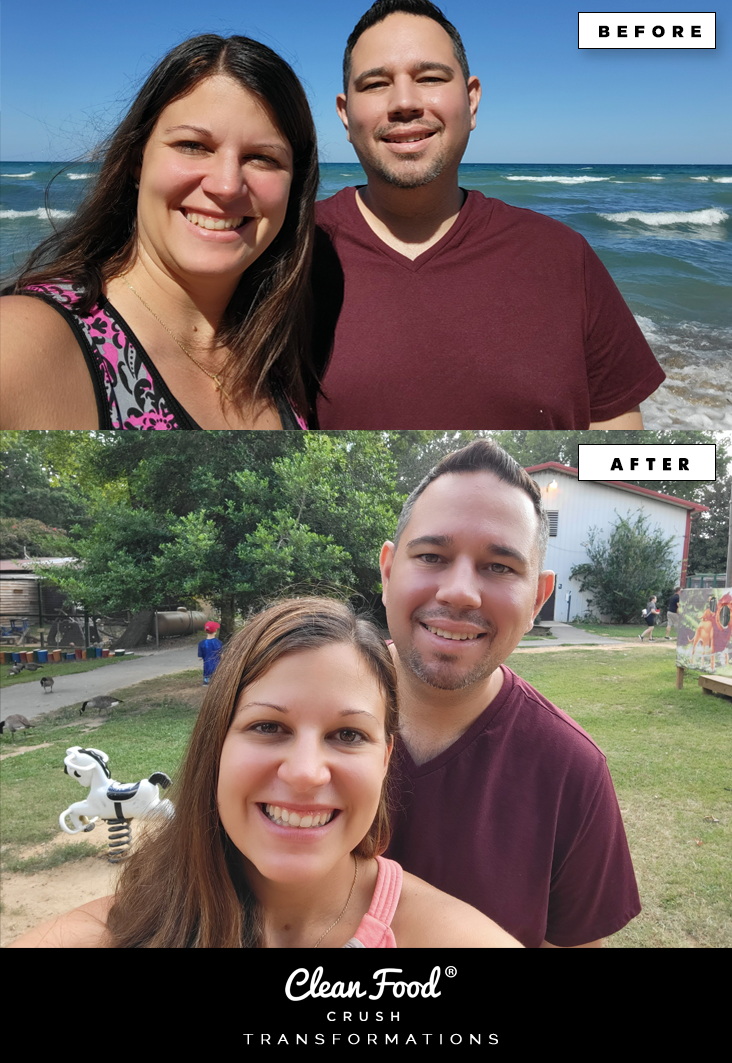 Over the month, we grew closer.
Not don't get me wrong, married for 11 years, known for 22, I had begged for years for him to change his eating habits not just for me. Not just for the kids. But for himself. We needed to be role models for the kids. If he's refusing vegetables, how can I convince the kids (who eat better than he does), to try new things?
I'm still not clear why he decided to join the Challenge with me, but I think everyone can agree, #pickyhusband gained attention and laughs.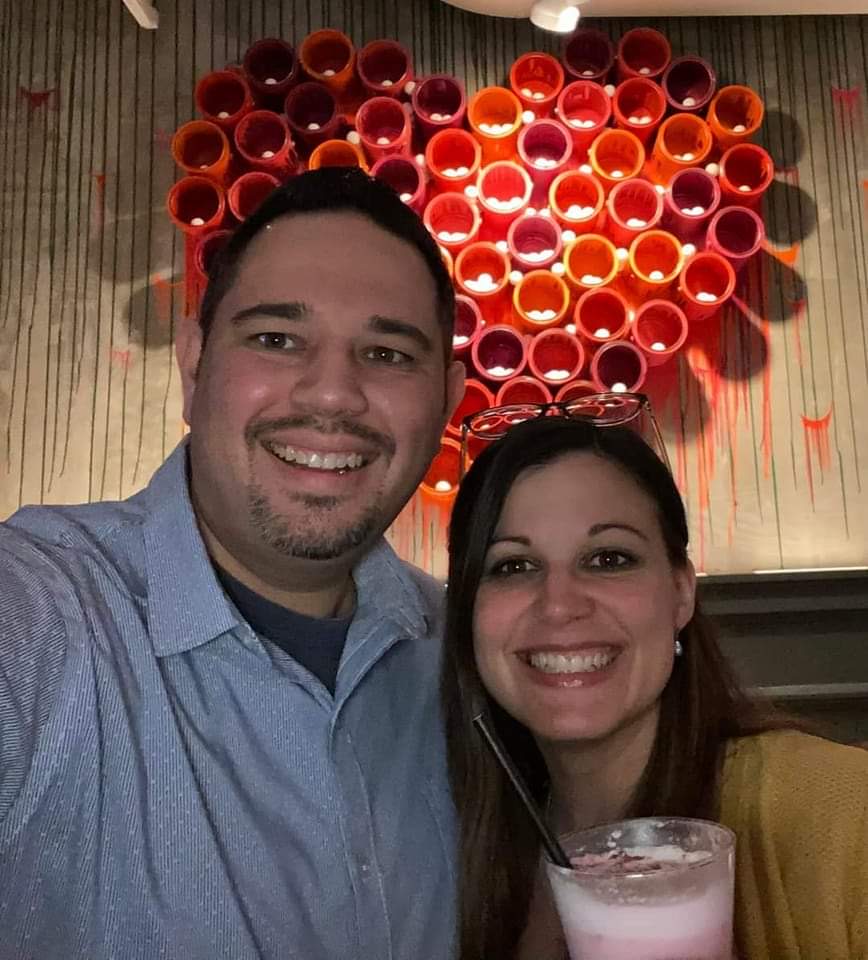 Date Night
He moved through the month and ended with 8.2 pounds lost and 3 inches.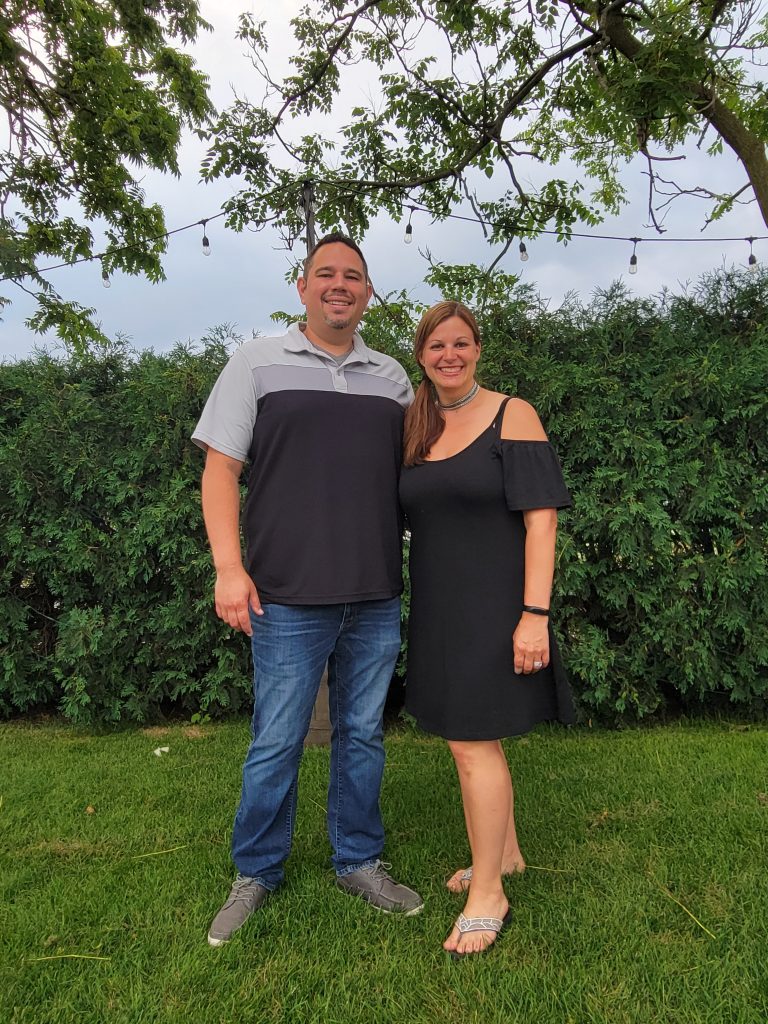 And I too proved, it wasn't a fluke, it was an actual loss. I lost another 2.6 pounds and this time 3 inches!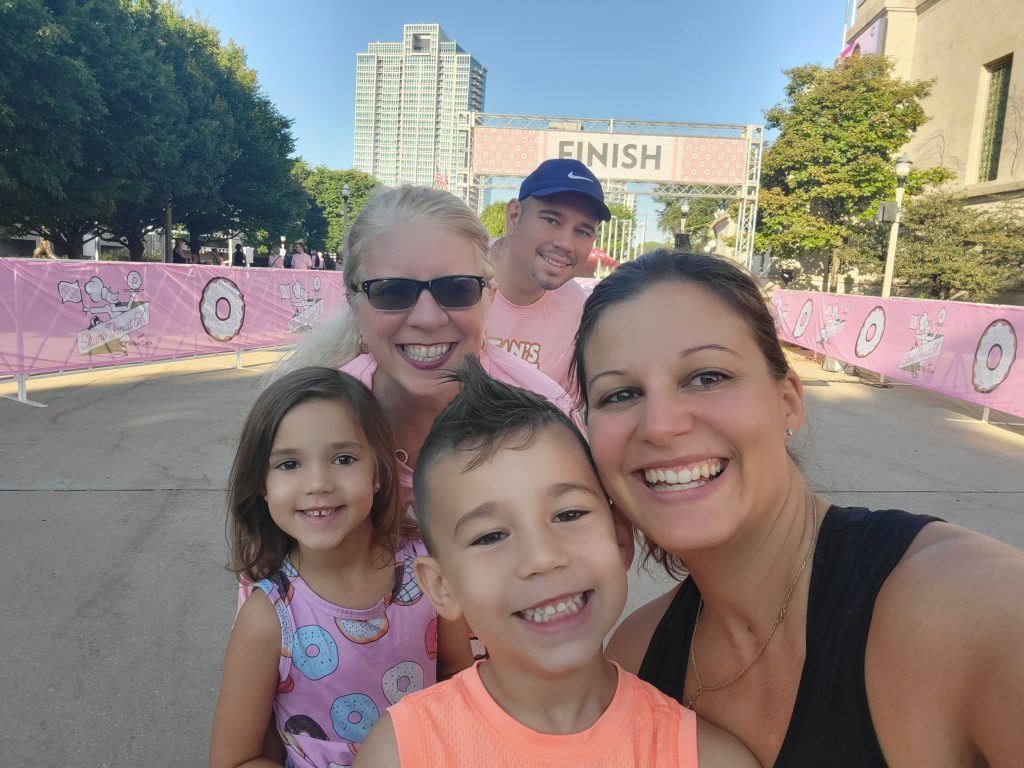 In order to be successful, you need to meal prep.
And what I found through Covid is that delegating is the key.
➡️ I taught my 5-year-old to use a real knife, and she cuts cucumbers and peppers for the family.
➡️ My 4-year-old sets the table and gets water for the family.
➡️ My 5-year-old even breaded her own chicken parmesan touching raw chicken… when my husband won't.
➡️ My husband now man's the grill 1x a week to help us cook proteins.
Doing a little prep when you can, will really save you on the days you don't have time. Notice I said the days you DON'T have time, not the days you don't feel like it.
Clean Eating is a Lifestyle.
It doesn't need to be all or nothing, but overall consistency is best for results if you want them.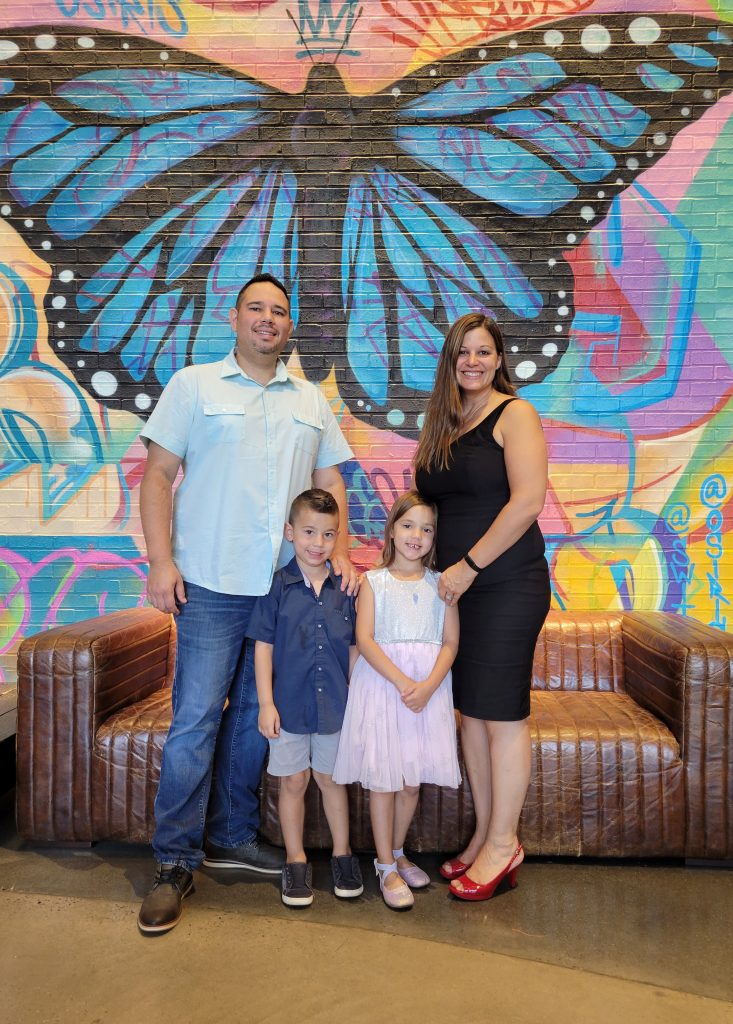 Be warned there are unexpected side effects. The first week, I had this odd urge to organize areas of my house that I had neglected.
The first month I brushed it off, the second… when my husband was suddenly cleaning new areas too, I was happy to prep his bland chicken breast. 🤣
➡️ My complexion has less rosacea.
➡️ My husband noticed his knee had less pain within the first week!
➡️ What I love the most is that I now am working out and can tell when my body needs more protein I add it and still see a continuous weight loss.
I finally broke that plateau!
– Kim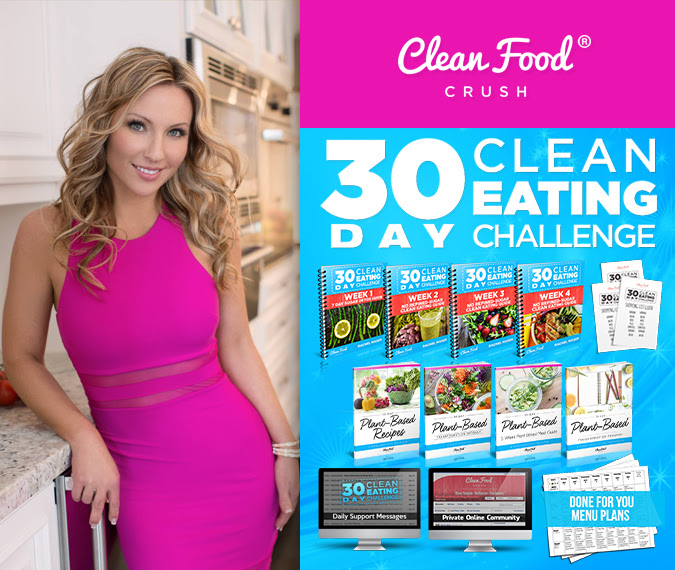 Ready to Get the Tools and Support That Helped Kim Break Her Plateau? Come and Join the Challenge!
Leave a Comment Below:
Related Posts :
..