26

Jul, 22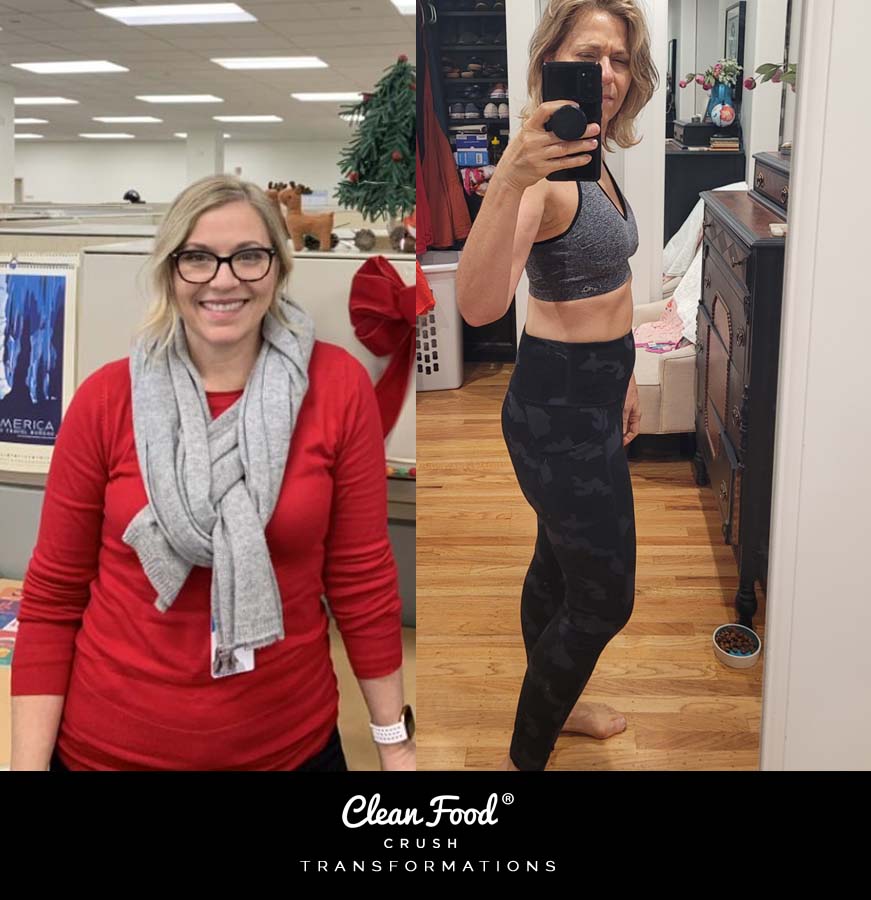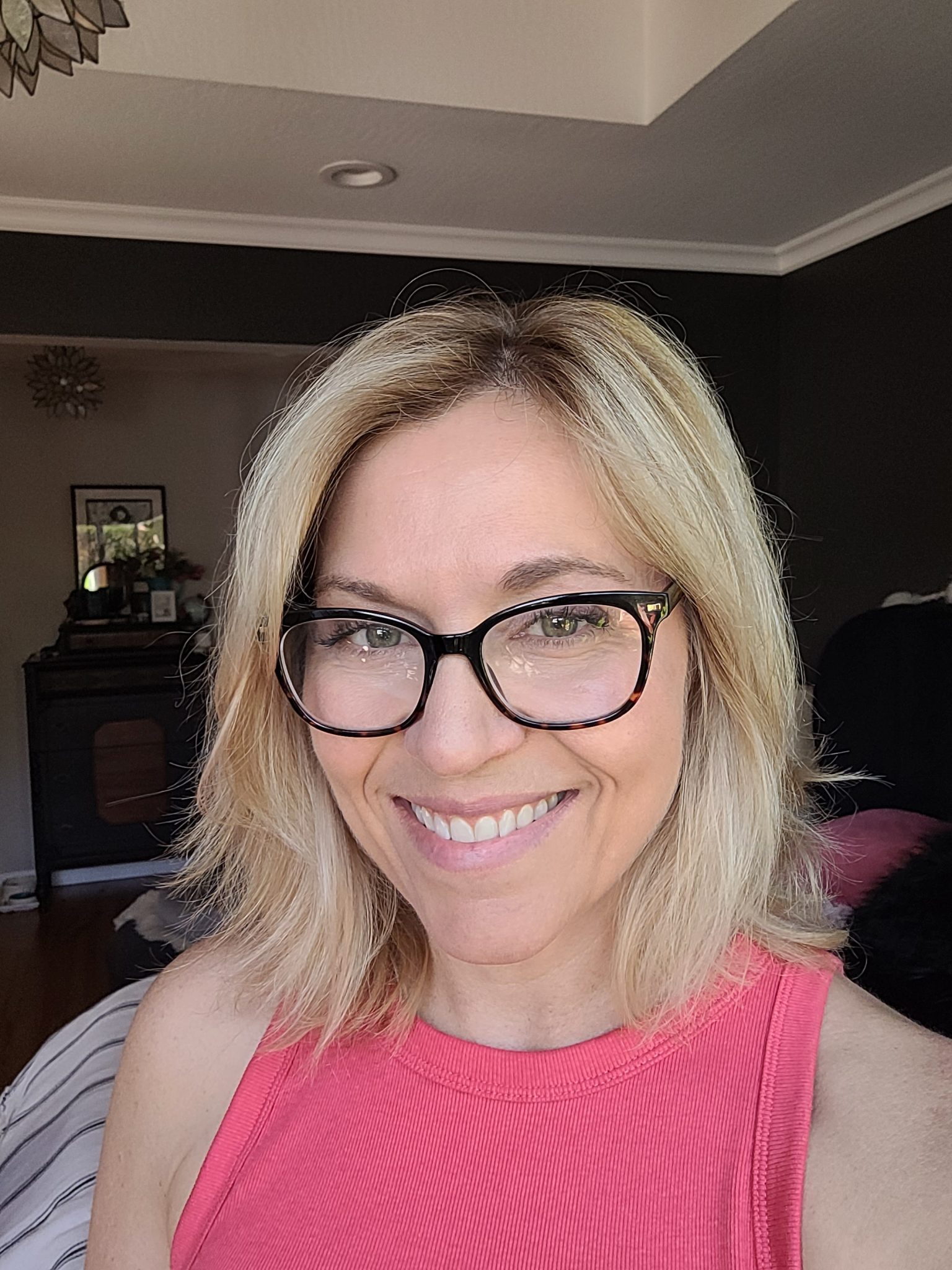 Meet Libby, A CRUSHer Who Lost 32 Pounds!
I'm Libby from California! I am 54 years old and working a full-time IT desk job in Silicon Valley. I'm also the mother of two college students living at home full-time; and partner to a man who is also working from home since the pandemic. I volunteer for an animal rescue and have ten rescued fur babies (four of them are high needs!). 
I started CFC in October 2020 after having gained weight for the previous five years. Everyone has their "weight that shall not be exceeded" and I had exceeded mine. With the pandemic moving me to a "work from home" model, I figured that it would be a good time to tackle losing weight.
I have done many things during my life to lose weight including Overeaters Anonymous, eating only Lean Cuisines, calorie counting, and Whole 30. Nothing I tried on my own worked and I wasn't surprised since we are told that women in peri/menopausal years generally have a hard time losing weight and often gain it. I've had a horrible experience with perimenopause due to adenomyosis and fibroids. My hormones were so far out of balance that I was not able to live a normal life and nothing natural would help.
I was on medication in order to be able to just get by in my daily life.
I had tension headaches, migraines, high blood pressure, poor sleep, back and knee pain.
Luckily I have a friend who joined the Challenge, so I saw her Facebook posts sharing recipes regularly from the CFC website and they looked delicious and really healthy. I signed up to receive emails and after a few weeks, decided to jump right into a 30-Day Clean Eating Challenge.
I started at a high weight of 175 and I'm now holding at 143, which for my height is a great healthy weight. My goal was to get to 150 and then reach for 145, but I kept practicing my good eating habits until my body settled here.
Since I started the CFC Challenge in October 2020, I've been able to stop taking all medications related to the previous symptoms, as these issues have disappeared!
I'm so glad I joined the Challenge because it taught me about portions, food groups, and combining foods together for a better glycemic balance. I think that's what makes the biggest difference between just trying new recipes versus actually learning a new way to live and eat.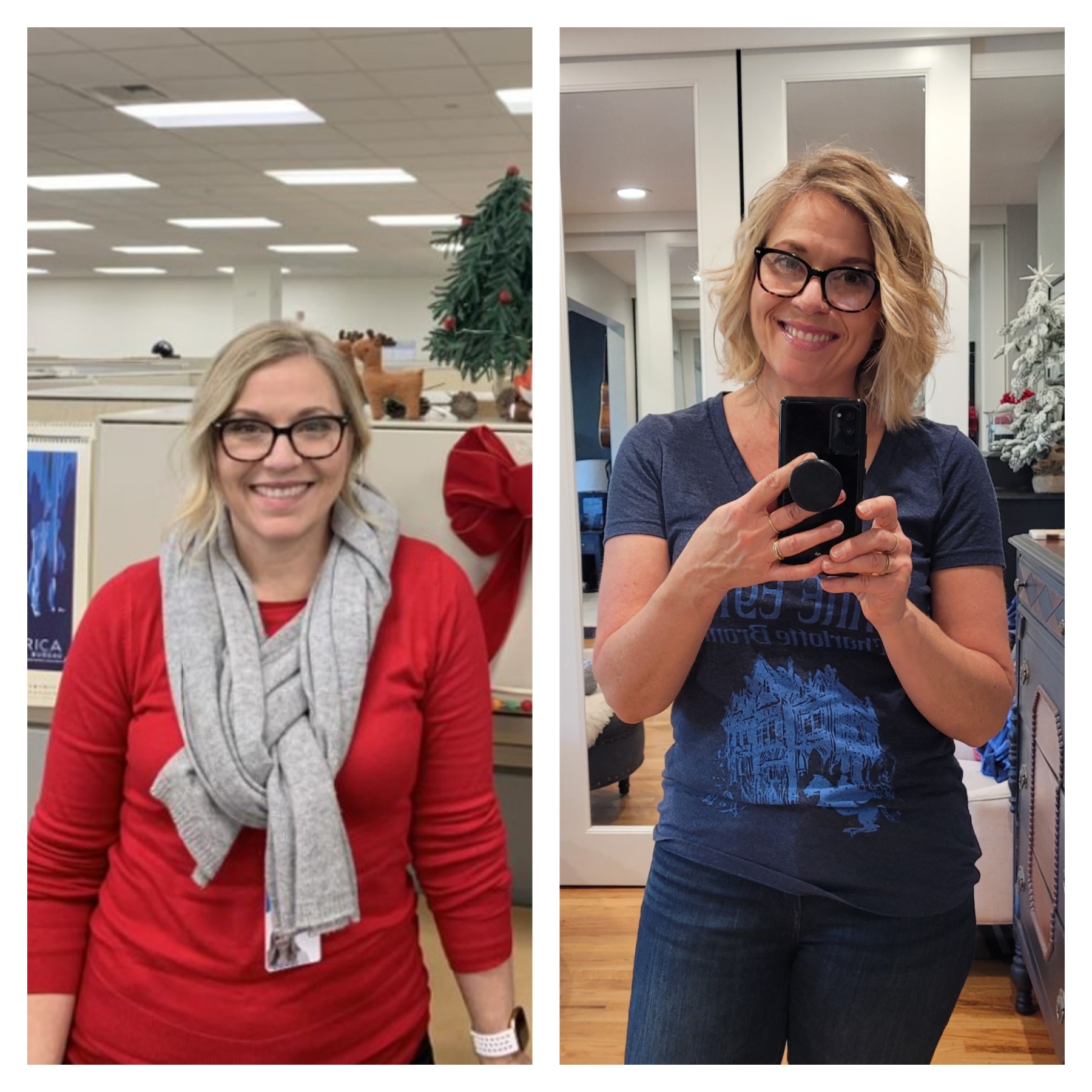 This picture is from 174 to 153.
Previously, I was addicted to nightly desserts like ice cream or cookies of which I would have firsts, seconds, and maybe even thirds. I was full of anxiety and tension. At the time, I was the only one at home attempting to eat clean, living with a Dorito-loving man and pasta-loving kids. I had a lot of knowledge about nutrition but was set in the mindset of "calories in<calories out" to lose weight. 
Kicking the sugar habit was critical for me.
There were times I could actually feel the yearning in my chest for my next hit of sugar. Going for too long without it caused me physical discomfort. Luckily, Rachel's program is built with a very reasonable detox week upfront that helps you to kick the habit at the beginning. I found out as I went through the program that even natural sugars like honey or maple syrup could set me off, so now I avoid those too.
I discovered right away that I needed to focus on my own well-being for this to work. My kids are old enough, so they make their own food. My partner wasn't sure about the plan, so he's doing his own meals as well. Except after watching me transform, he has changed from eating huge bowls of Doritos and M&Ms to eating gigantic spinach salads with BBQ chicken.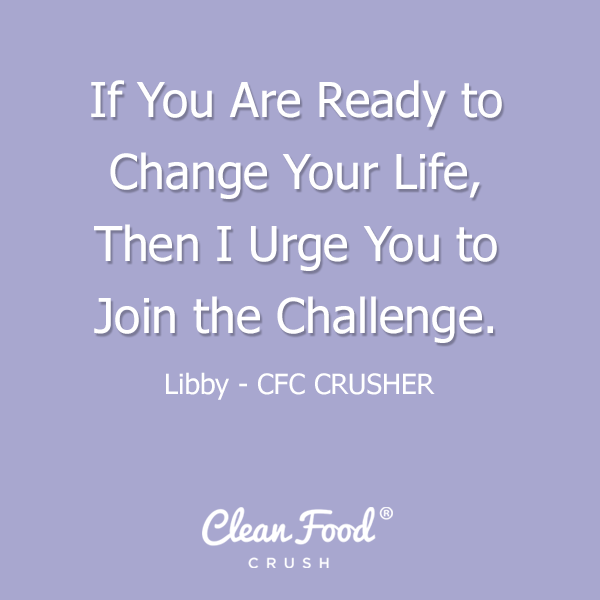 Unexpectedly, after losing the first 20 pounds, my hormones started to balance out (or maybe menopause finally kicked in) and I was able to lose another ten pounds easily, for a total of 30 pounds over the last 18 months.
And I've felt better and better and my body adjusts to this new lifestyle with better sleep, less pain (headaches and backaches) and generally just feeling LIGHTER both in body and spirit!
One other important thing I discovered in this process was that I am intolerant to quite a few healthy foods. I lost the first 20 pounds but still had a big balloon belly and wondered what was the cause! So I tested the foods that made me bloat and eliminated those from my diet for a much trimmer belly and more weight loss. It's interesting that even clean foods can make us bloat/react, so it's important to discover your own triggers.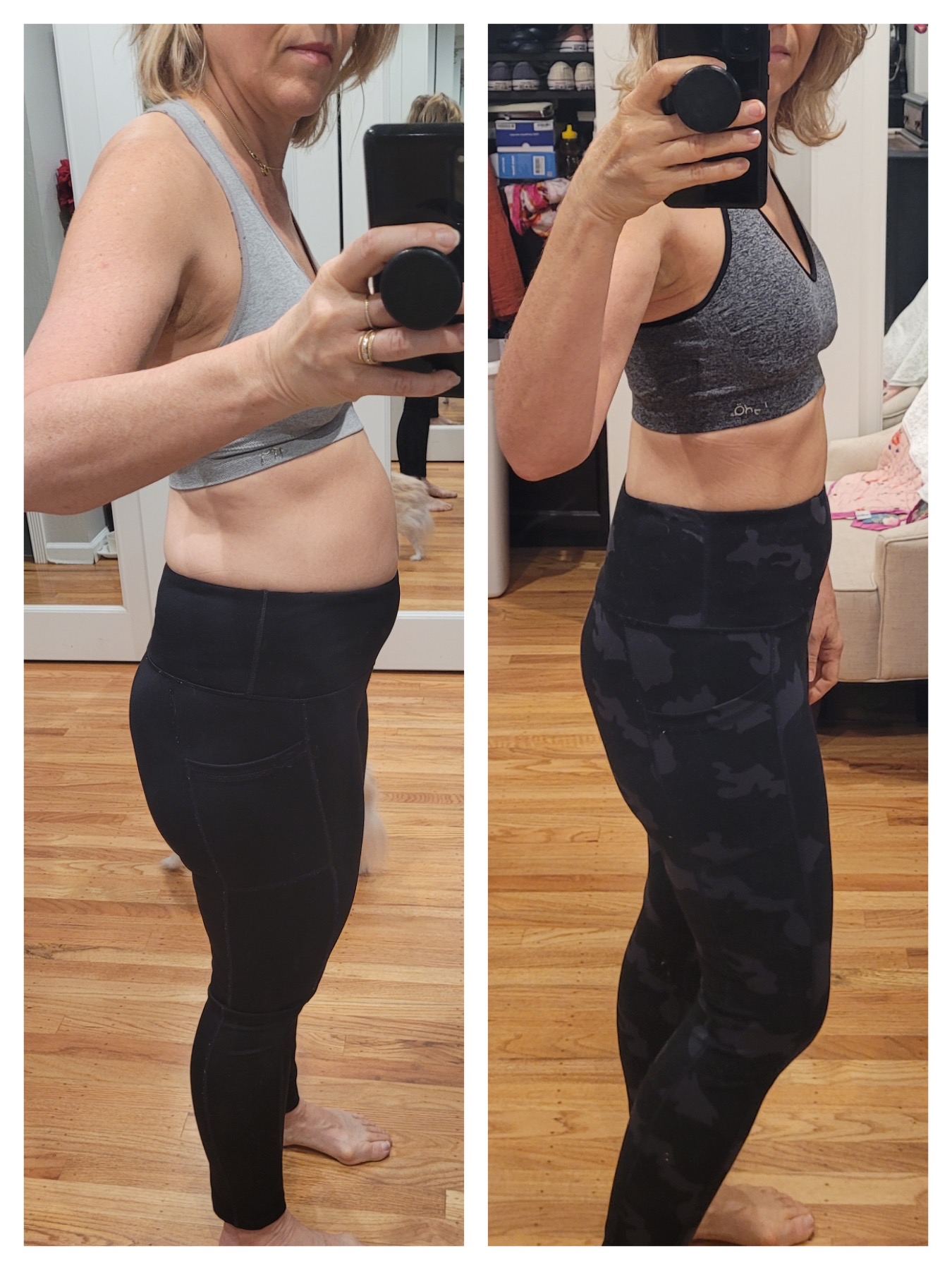 This picture shows my weight loss from 153 lbs to 143 lbs.  I really worked on my bloat reducing to intolerant foods in the second half as you can see! 
My favorite recipe is the Flourless, Dark Chocolate Zucchini Brownies. I like to add extra zucchini to make even more bars and lower the caloric density. Not gonna lie, I eat these every day for dessert, which was my one "non-negotiable" thing for myself in order to commit to the program. In order to not trigger my sugar cravings, I replace the honey with stevia or monk fruit and use Lily's stevia chocolate chips to sprinkle sparingly on top. I'm able to have one bar after dinner and leave it at that!
My second most-favorite recipe is very simple: Low Carb "Spaghetti" and Meatballs (using ground turkey or chicken). I have made it through two years of only cooking really simple things because it's easier to measure and maintain the desired portion sizes. This is a regular recipe in my weekly rotation. Thai Inspired Turkey Meatballs are a close second and also work with zoodles!
If you are ready to change your life, then I urge you to join the Challenge.
To really get the benefit, you need to be ready and willing to change your way of doing things, since it's probably your old habits that got you where you are today!
This program is not a magic bullet. It takes time to gain weight and it will take time to lose it as well. So give yourself that time and learn the program. And if you are intent on losing weight, try to see this program as a way of life, not a diet that will enable you to go back to unhealthy habits. It's also important to know that the less weight you have to lose, the slower it comes off (again, this program is not a magic bullet to lose ten pounds in a month regardless of your starting weight).
There's nothing weird or gimmicky about the program, it's simple nutrition using whole unprocessed foods. There's a simple daily checklist to follow as well as weekly guides, so it can be as detailed or as basic as you want the program to be. Make it your own!
– Libby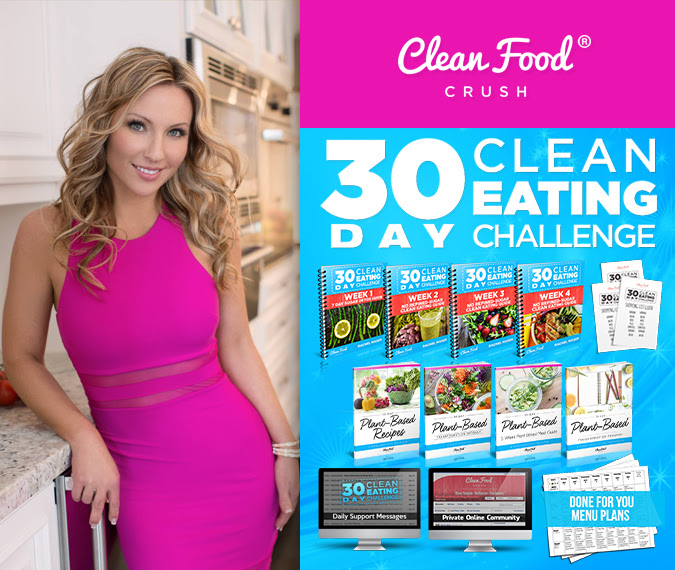 Leave a Comment Below:
Related Posts :
..