8

Mar, 22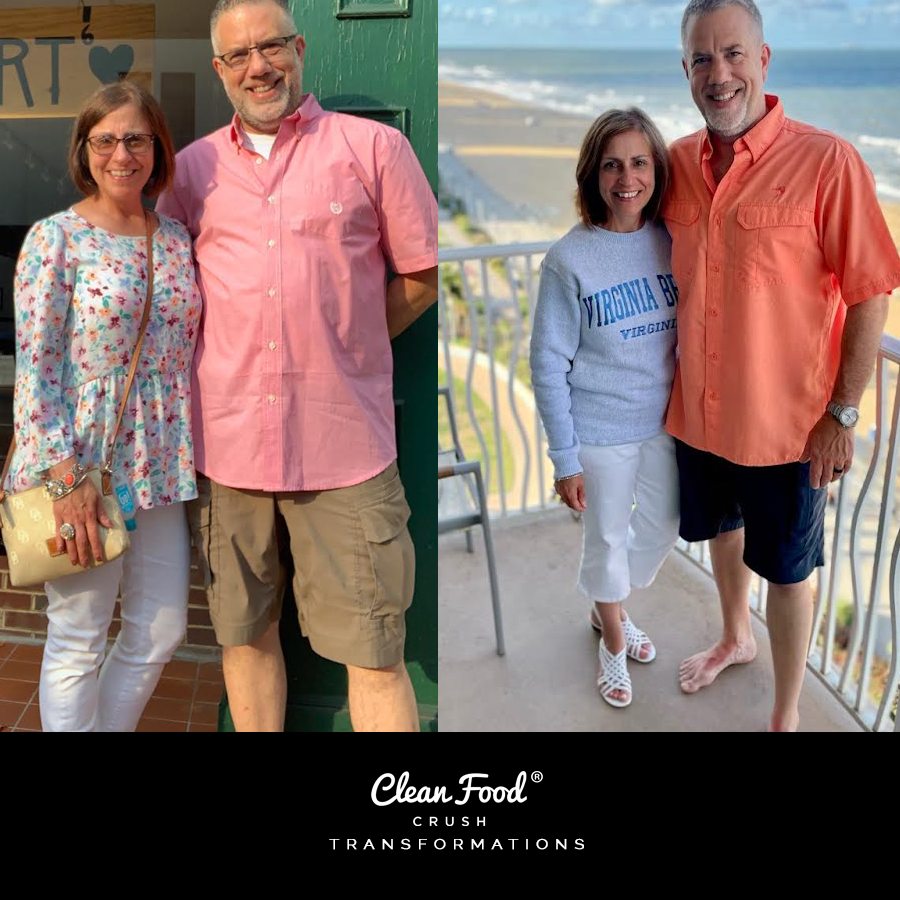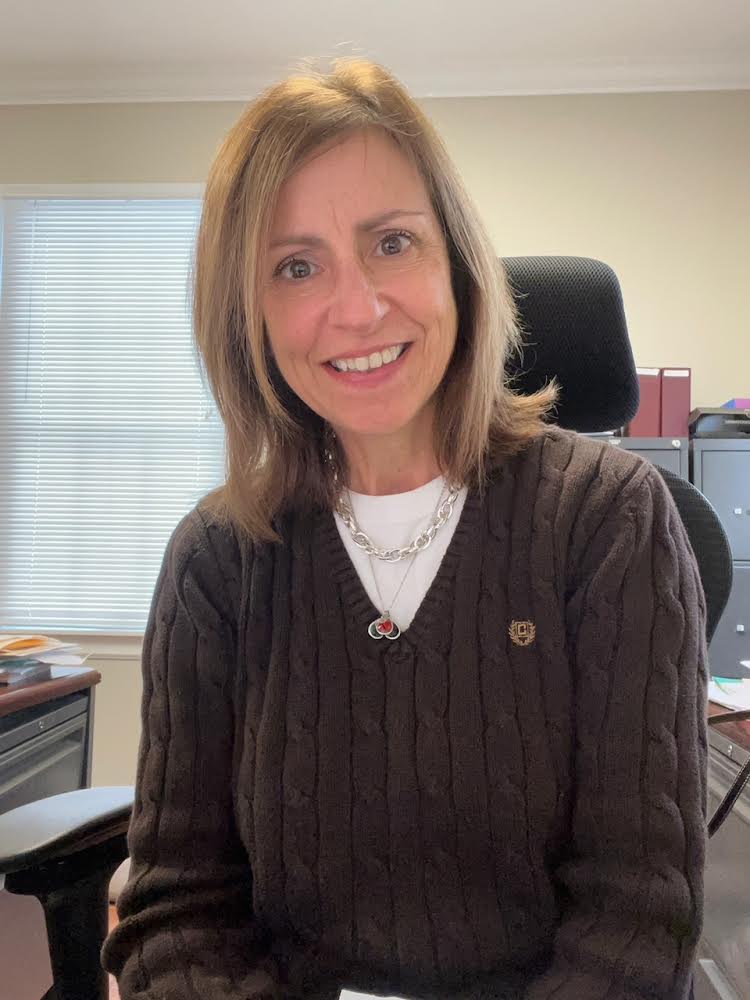 Lisa and Her Husband Each Lost 20 Pounds and Kept it Off!
Hurray!  We LOVE update stories from our AMAZING CRUSHers!  Lisa shared her story with us in June of 2021, and 9 months later, she's still looking and feeling amazing!  BONUS news… Her husband has been CRUSHing it with her and kept his weight off too!
Read our interview with Lisa to find out how the CleanFoodCrush 30-Day Challenge can help YOU finally hit  your health and energy goals while eating food that tastes amazing!
CFC: How long have you been following Rachel and CleanFoodCrush for now? 
Lisa: I have been following CFC for a year now. 
CFC: Have you been following the plans since your last update? 
Lisa: I have been following the plans regularly. I have made a small travel notebook to take daily to help me stay on track. 
CFC: What kind of results have you seen since then? 
Lisa: I have noticed that I have become leaner, stronger, and toned up quite a bit while following the program and working out.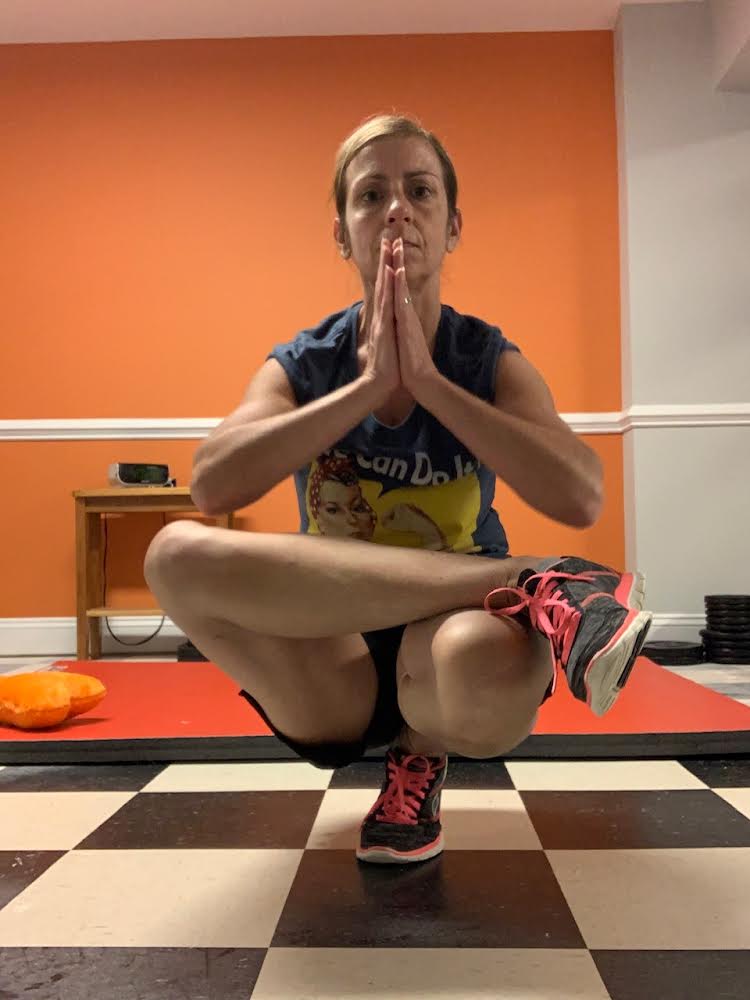 CFC: Have you lost weight? If so, how much?
Lisa: I lost 20lbs within the first couple months of the program and I have maintained the weight loss. 
CFC: How is your energy?
Lisa: I have tons of energy that I did not have before starting Clean Good Crush!  I'm still able to workout 6 days a week with no fatigue.
CFC: Have you noticed an improvement in your skin, sleep, overall health?
Lisa: My skin has become much clearer and my age spots have diminished.  My sleep has always been disrupted but I have learned so many great techniques through the program that has helped substantially.  At 57 years old, I feel great and my body doesn't ache like it use to.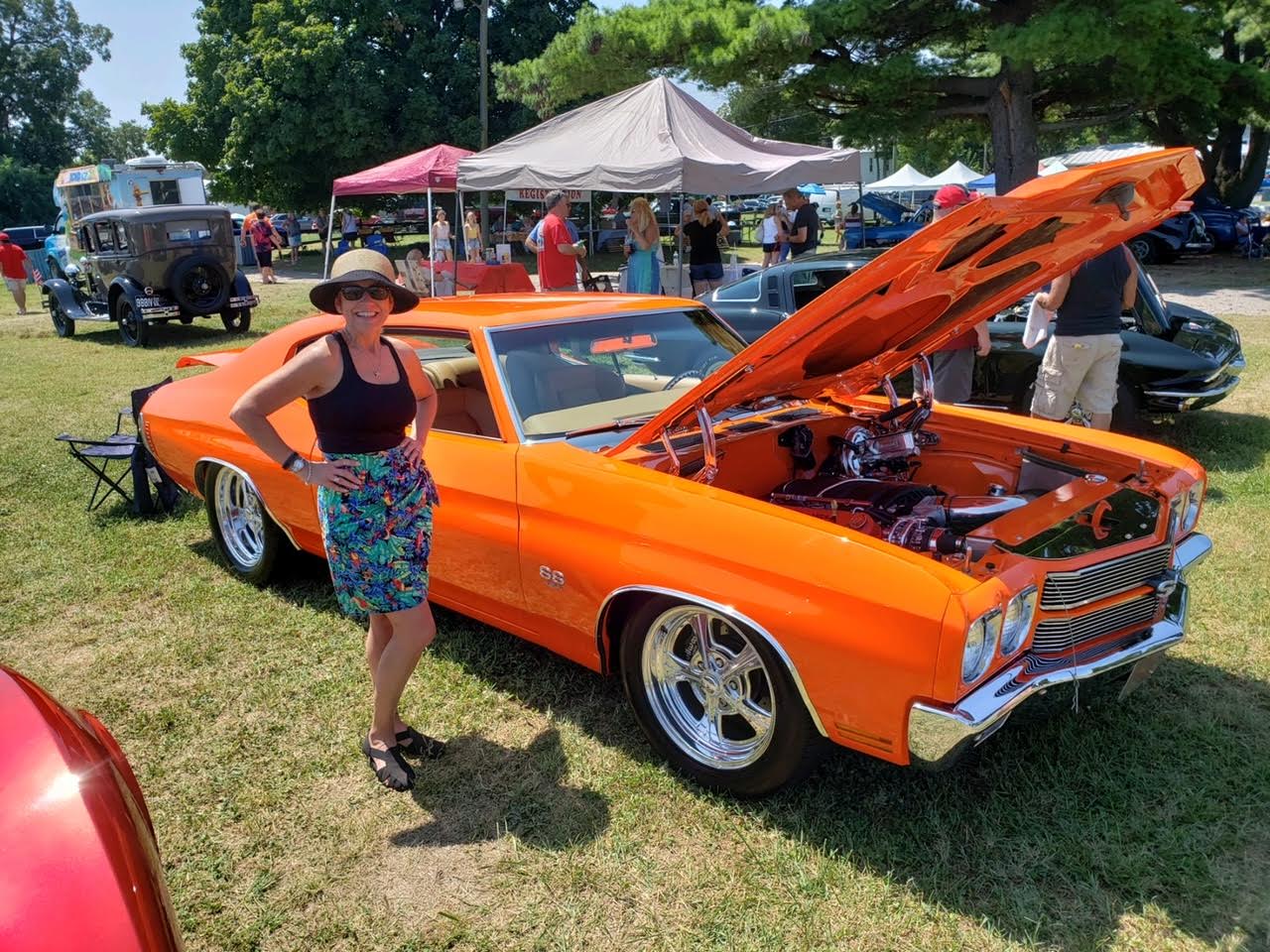 CFC: What are your favorite features of CleanFoodCrush?
Lisa:My favorite features are the meal prep videos and the support and accountability within the monthly groups.
CFC:  What keeps you inspired and motivated? 
Lisa: What keeps me inspired and motivated is the variety of delicious recipes and just feeling great every morning I wake up. If I have something sugary, I feel horrible after and that is motivation to get back on track.
CFC: Have any of your family or friends been inspired to join you on this journey?
Lisa: My husband gets to enjoy all my delicious meals and has also lost 20lbs and maintained his weight loss as well.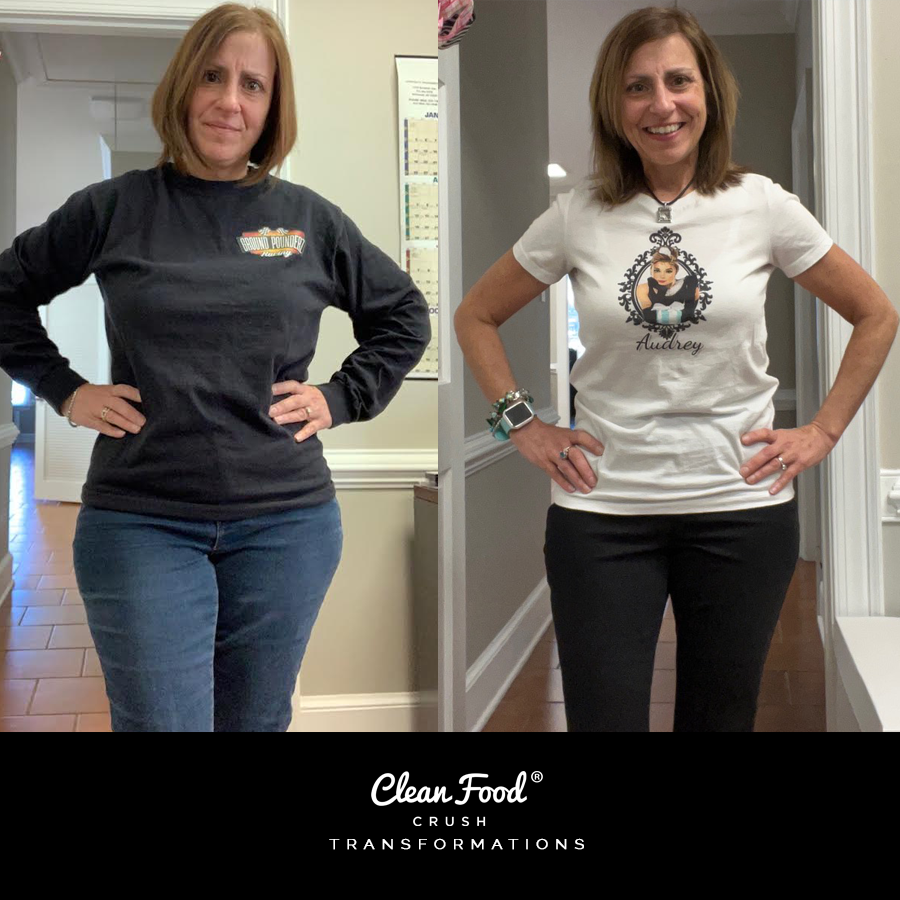 CFC: How have you changed your life for the better since you last shared an update with us? 
Lisa: I have changed my life for the better by all the knowledge I have gained through the program and utilizing it every day.
CFC: Are there any words of encouragement or wisdom that you wish everyone had at the beginning of their journey? 
Lisa: My best words of wisdom for anyone starting this journey is take the leap, trust the process and do it for YOU!  You are so worth it!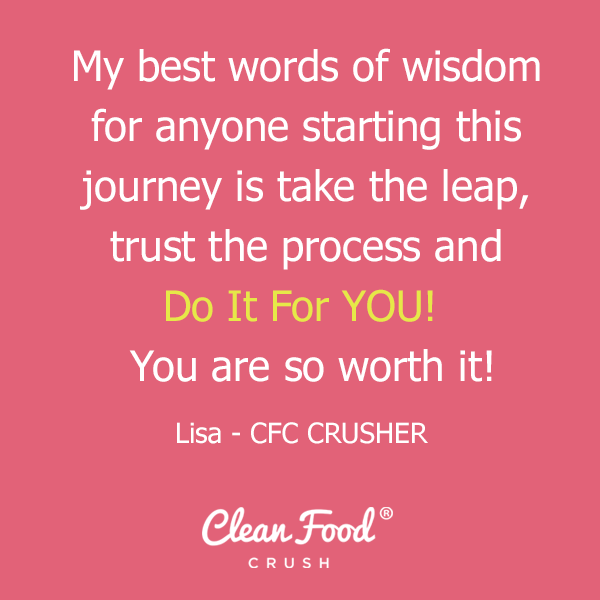 CFC: Knowing what you know now, and having so much experience with Clean Eating, what would you tell your younger self? 
Lisa:I would tell my younger self to believe in myself and be positive in every situation.  The happier I am, the less stressed I am.  Smile every day because it sets the mood for the whole day and you just never know who needs to see that smile!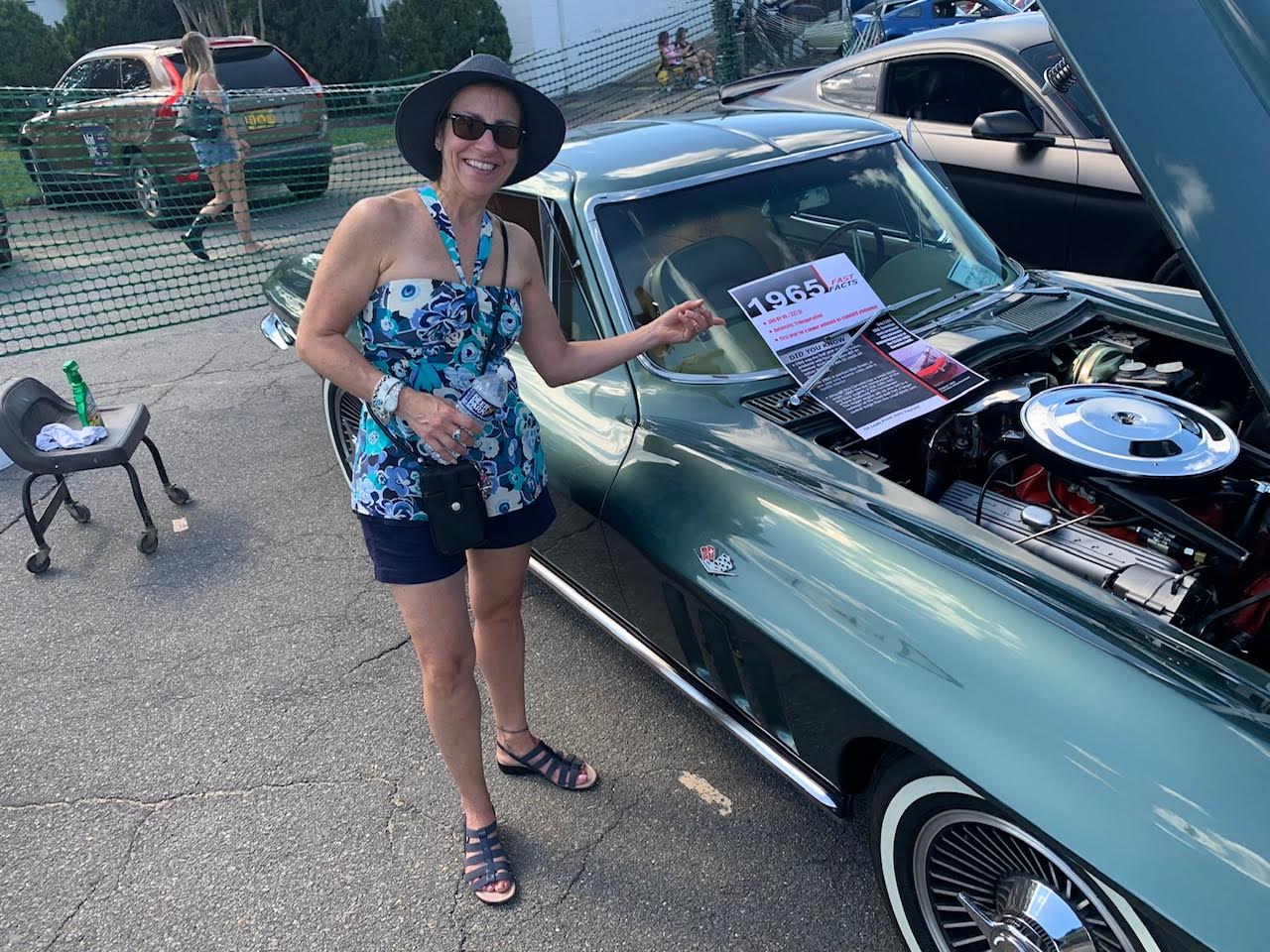 THAT SMILE SAYS EVERYTHING!
We are so glad that Lisa took a leap of faith and Joined the CFC 30-Day Clean Eating Challenge and took the time to share her story with us.
We would love to help YOU achieve your health goals and feel happier and more confident in your daily life, too!
We're over here CRUSHing it… Come join us!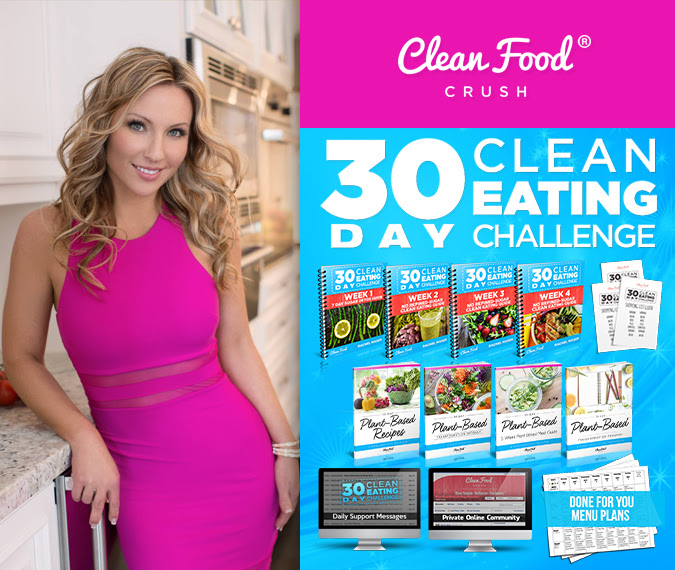 Leave a Comment Below:
Related Posts :
..