20

Sep, 22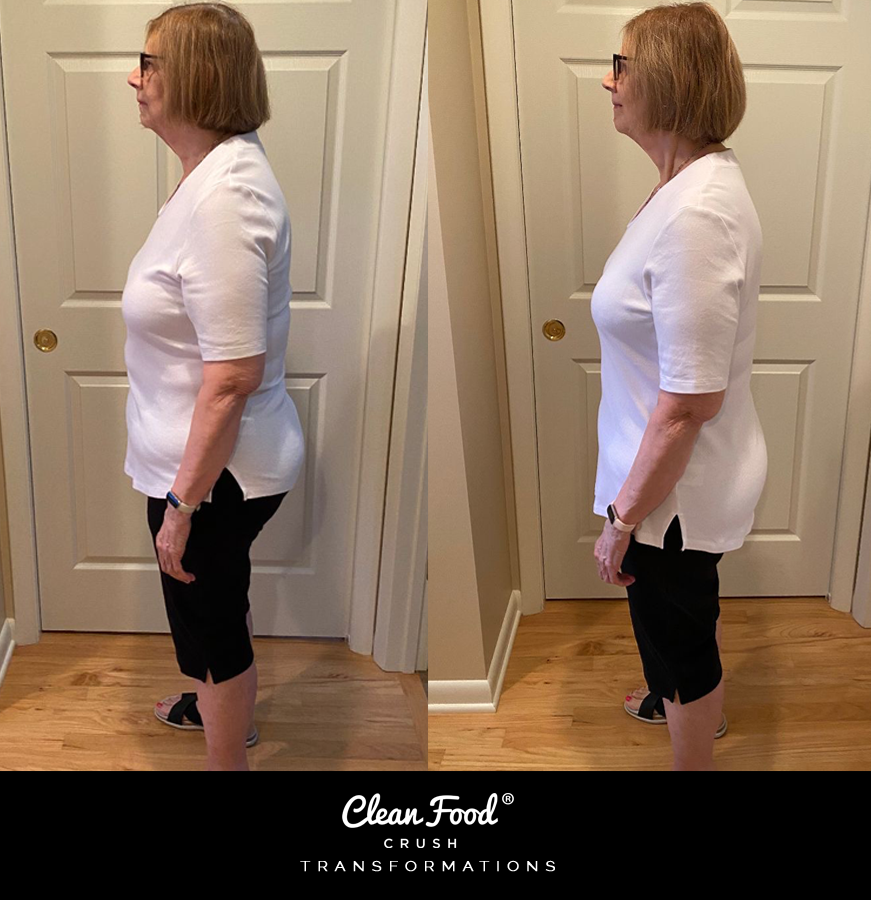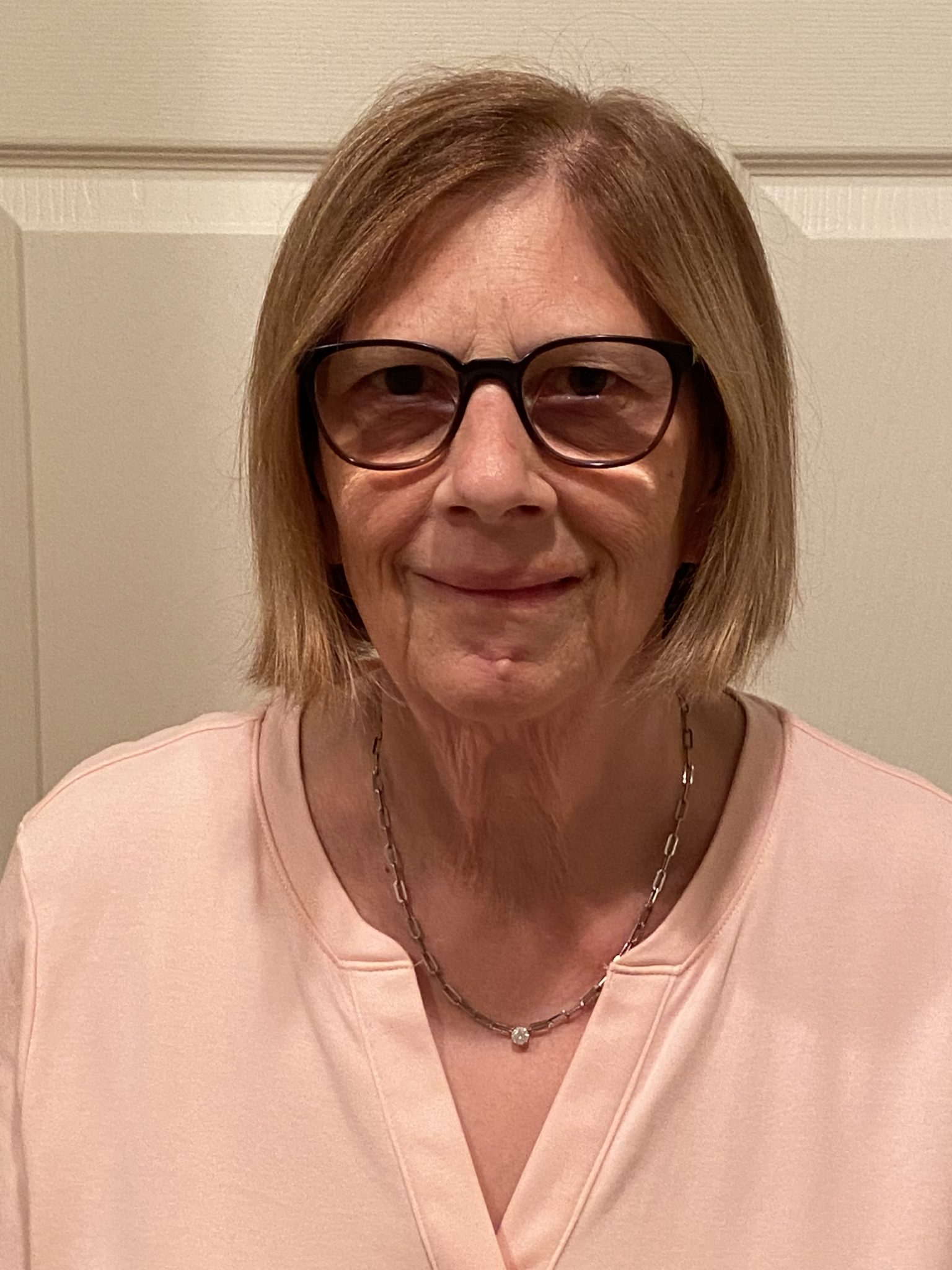 Meet Lorraine, Who Lost 17 Pounds and 12 Inches with CFC!
Hello, my name is Lorraine. I am 69 years young and enjoying retirement in Pennsylvania with my loving and supportive husband of 41 years. Before retiring, I enjoyed my job as a validation specialist with a medical data collection company. I enjoy reading, and decorating and found a new love for cooking since joining CFC. My husband and I have fun traveling together and especially enjoy the great outdoors at our mountain cabin.
I started following CFC quite a few years ago when Rachel's awesome photos of recipes caught my attention. 
I've been overweight my entire life. I was a stress eater with an all-or-nothing attitude, which led to many years of yo-yo dieting. In 2018 I learned my cholesterol levels were borderline high. My doctor advised me future medication may be needed. I looked at him and commented losing weight would probably help – he smiled and said give it a try.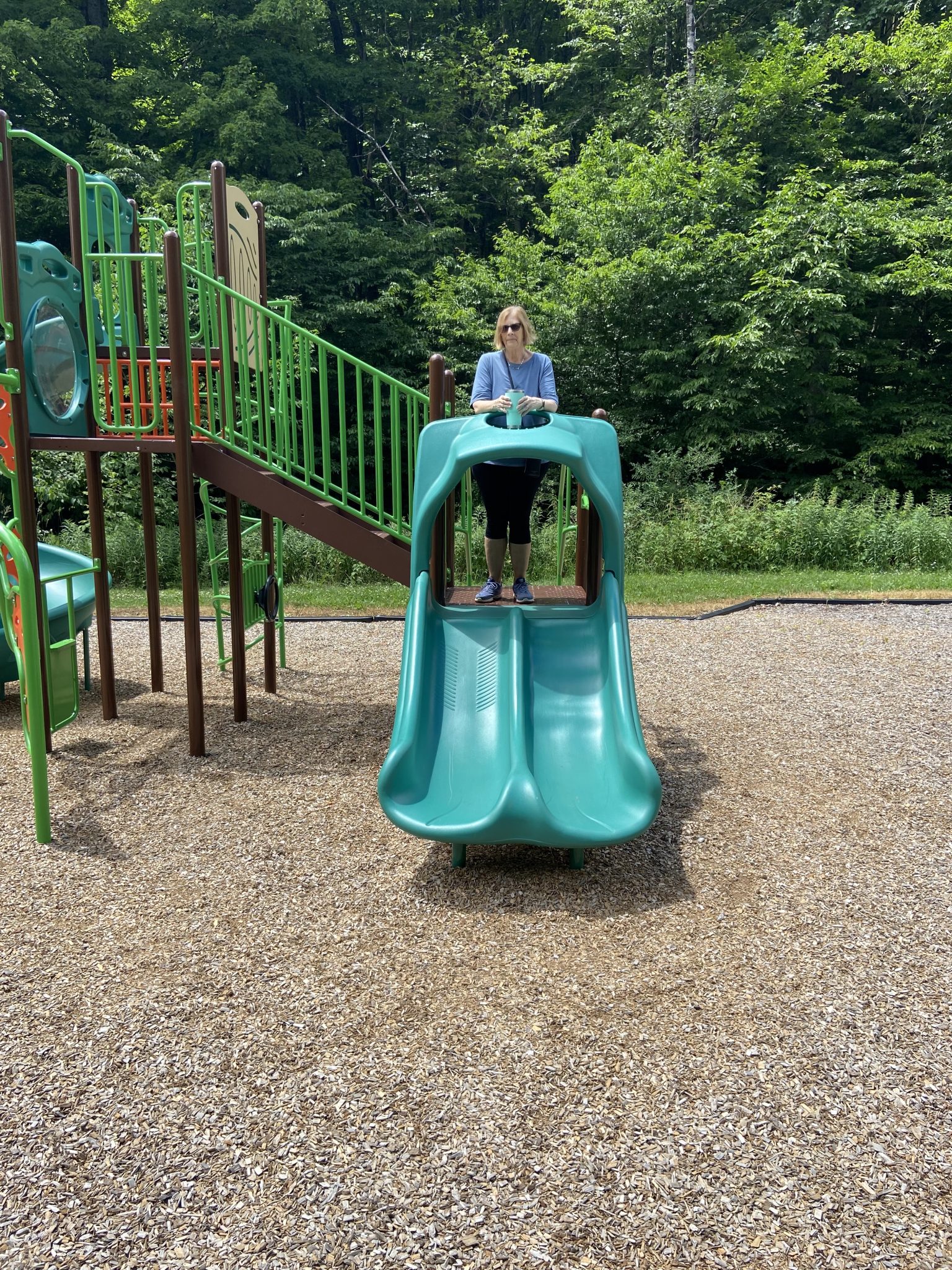 Lorraine being silly on the slide before the Challenge, July 2022
I went to CFC's Website, found Rachel's Quick-Simple-Skinny-Detox-Soup recipe, and had it for my supper every night for one week. I lost over 9 pounds. I made so many different variations of that simple recipe it became a go-to meal often.
From 2018 to 2021 I lost 91 pounds, had many setbacks giving into cravings, but kept moving forward, and then in June of 2021 life happened and my world came crashing down when my younger brother unexpectedly passed away. It was a devastating loss for me and learning I was his executor was overwhelming.
I started using food for comfort and reverting back to my old habits of stress eating thus gaining weight.
In January 2022 my husband and I started dieting. He lost 23 pounds and is maintaining his loss.
I lost a few pounds but really struggled to stay on track. I learned my cholesterol numbers improved. I wanted this time to be different and realized I needed help to get back on track.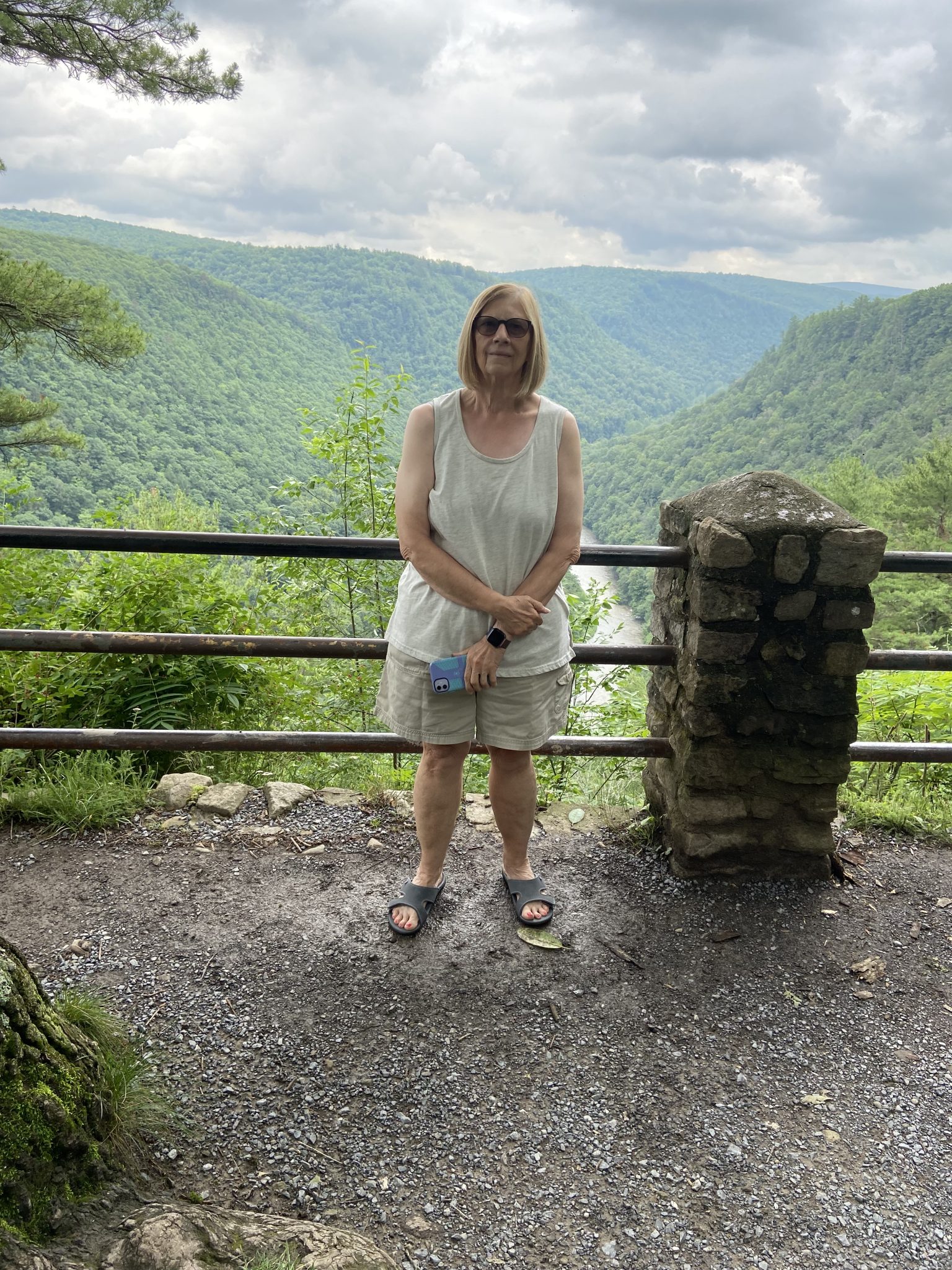 Lorraine at Grand Canyon Overlook, July 2021
Once again, I went to the CFC website, read transformation stories, and became hopeful I could get back on track if I joined a 30-Day Challenge.
I made the best decision of my life in July of 2022 and joined the July/Aug CFC 30-Day BOGO Challenge.
I have lost 17 pounds and 12 inches.
More importantly, is how I feel and the wealth of knowledge I have learned about nutrition and the benefits of fueling my body with healthy nutrient-rich foods that leave me feeling satisfied, rather than feeding my feelings.
➡️ I sleep better
➡️ Have more energy
➡️ Have no more dry skin
➡️ Have better hair and nails
➡️ Have minimal cravings
➡️ I have better self-esteem.
➡️ I learned the importance of meal prep and the benefits of drinking water.
This plan has been life-changing.
I've now learned why I failed to get back on track so many times in the past – I wasn't eating enough and was actually setting myself up for sugar and salty crunchy cravings.
This Challenge has taught me slow progress is more important than perfection. I now realize a setback is not a failure, and a reason to give up. Instead, learn from it, get back on track, and continue to move forward.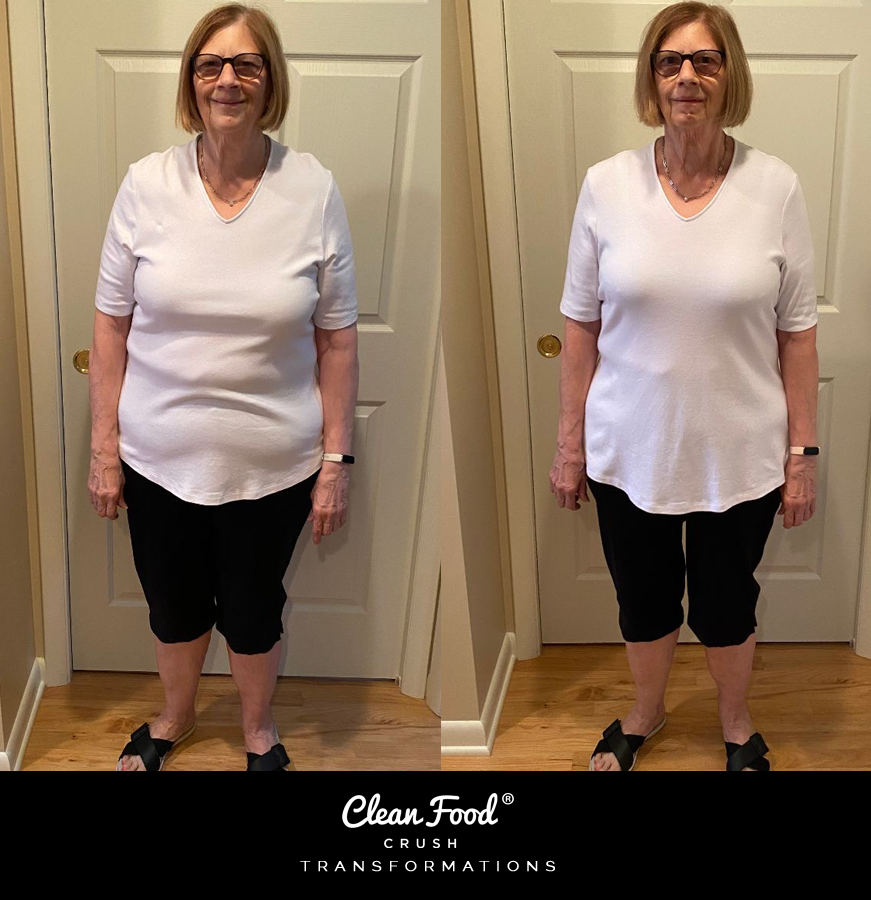 Rachel provides so many recipes and they all look so delicious. I've chosen to keep it simple these past eight weeks and haven't even begun to put a dent in my growing list of recipes to make. Two of our favorites are the quick and easy Tangy Pulled Chicken, and the Blender Oatmeal Muffins. My husband and I have liked every new recipe I've made.
Thank You, Rachel.
If you are reading this, and have struggled with weight, or maybe want to learn how to eat healthier, I encourage you to take that leap of faith and join a CFC 30-Day Challenge.
➡️ This plan is amazing.
➡️ The wealth of information provided whether it be nutritional or tips on how to kick old habits is so helpful and motivational.
➡️ I learn something new every day in the support groups.
➡️ The recipes are delicious.
➡️ There is no calorie counting.
➡️ I found a new love for cooking.
➡️I find myself amazed at the allowed amount of food I can eat in one day and still lose weight and inches and feel satisfied and have no cravings.
The support from Rachel and her wonderful admin team is absolutely wonderful. I truly believe if you choose to trust the plan, and commit to the plan, the time and energy you put forth will be rewarding.
Take a Chance to Make a Change, Join a Challenge.
YOU ARE WORTHY.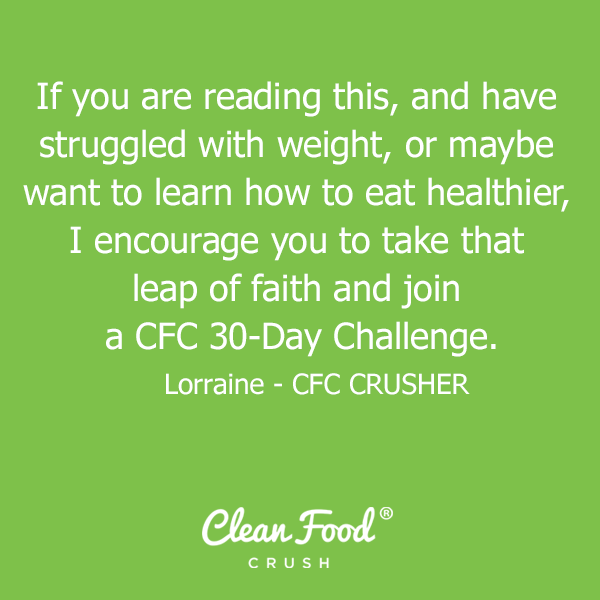 I want to say a heartfelt thank you to Rachel for posting those photos of delicious recipes that initially caught my attention. I owe my pre-challenge weight loss success and adjusted mindset to you Rachel and that detox soup recipe. And when life hit me hard I am so thankful I chose to move forward, and join a 30-Day CFC Challenge.
I have more weight to lose and I rewarded myself with an annual membership to continue my CFC journey.
In closing, I want to extend a heartfelt thank you to Rachel and the amazing Admin Team. Your kindness, knowledge, motivation, and support are much appreciated. Thank You!
– Lorraine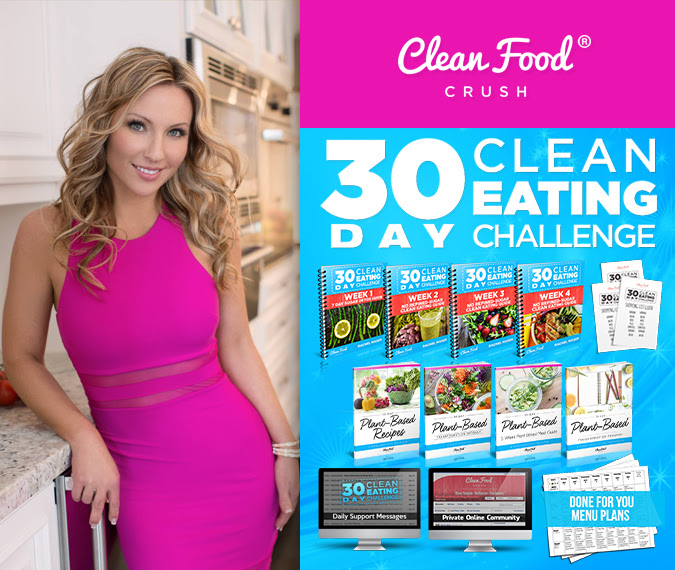 Ready to Get the Tools and Support That Helped Lorraine Succeed? Come and Join the Challenge!
Leave a Comment Below:
Related Posts :
..