8

Aug, 20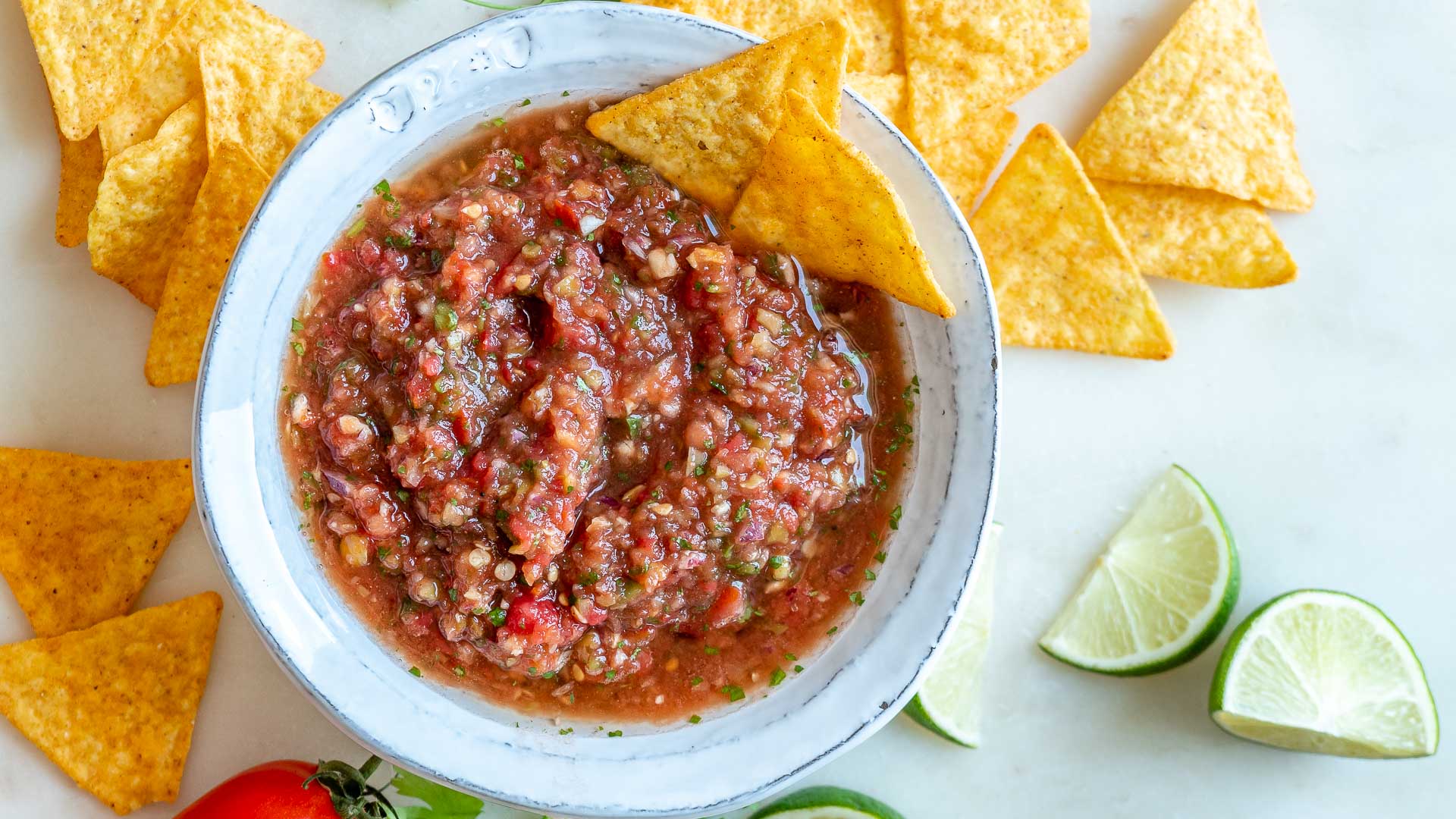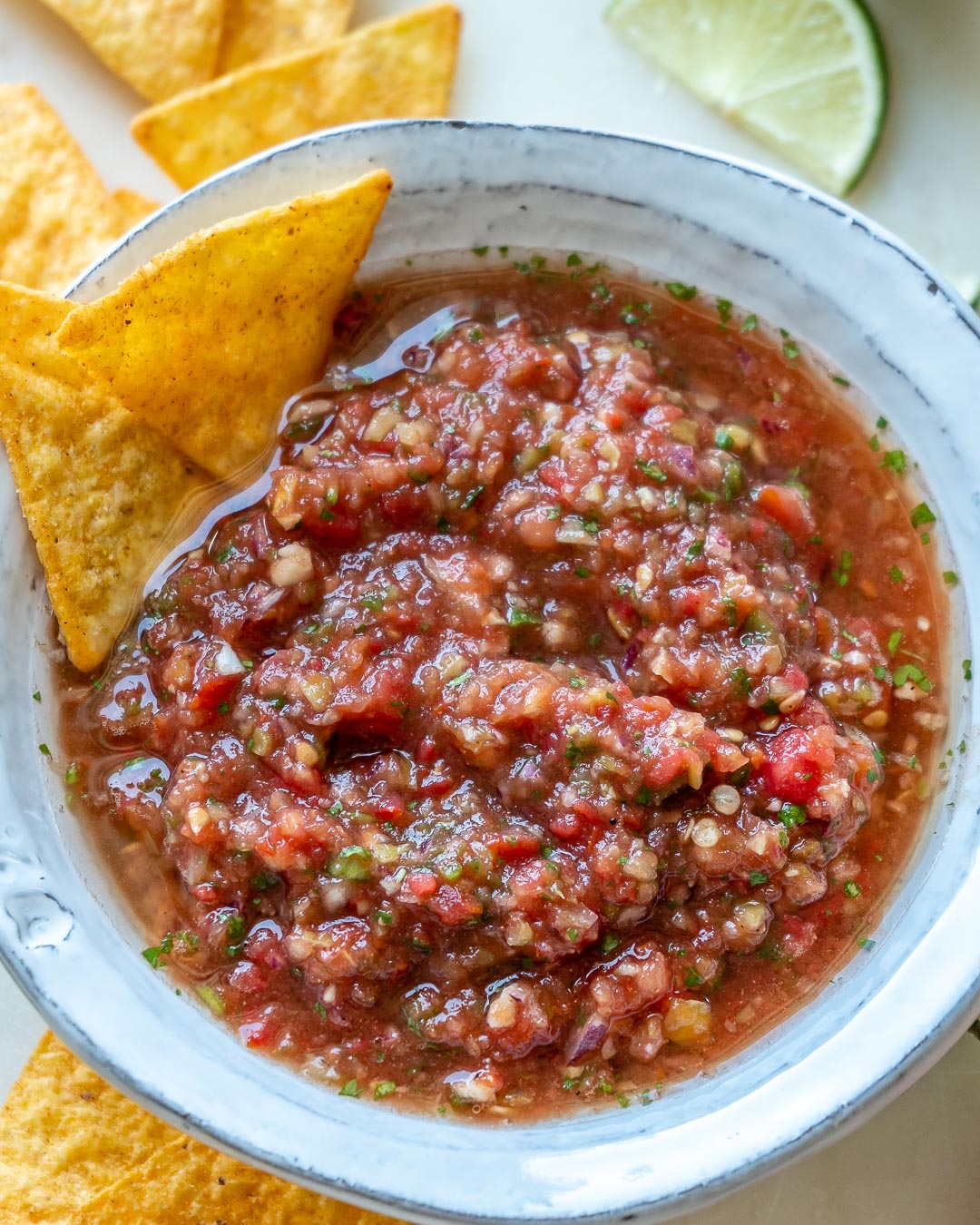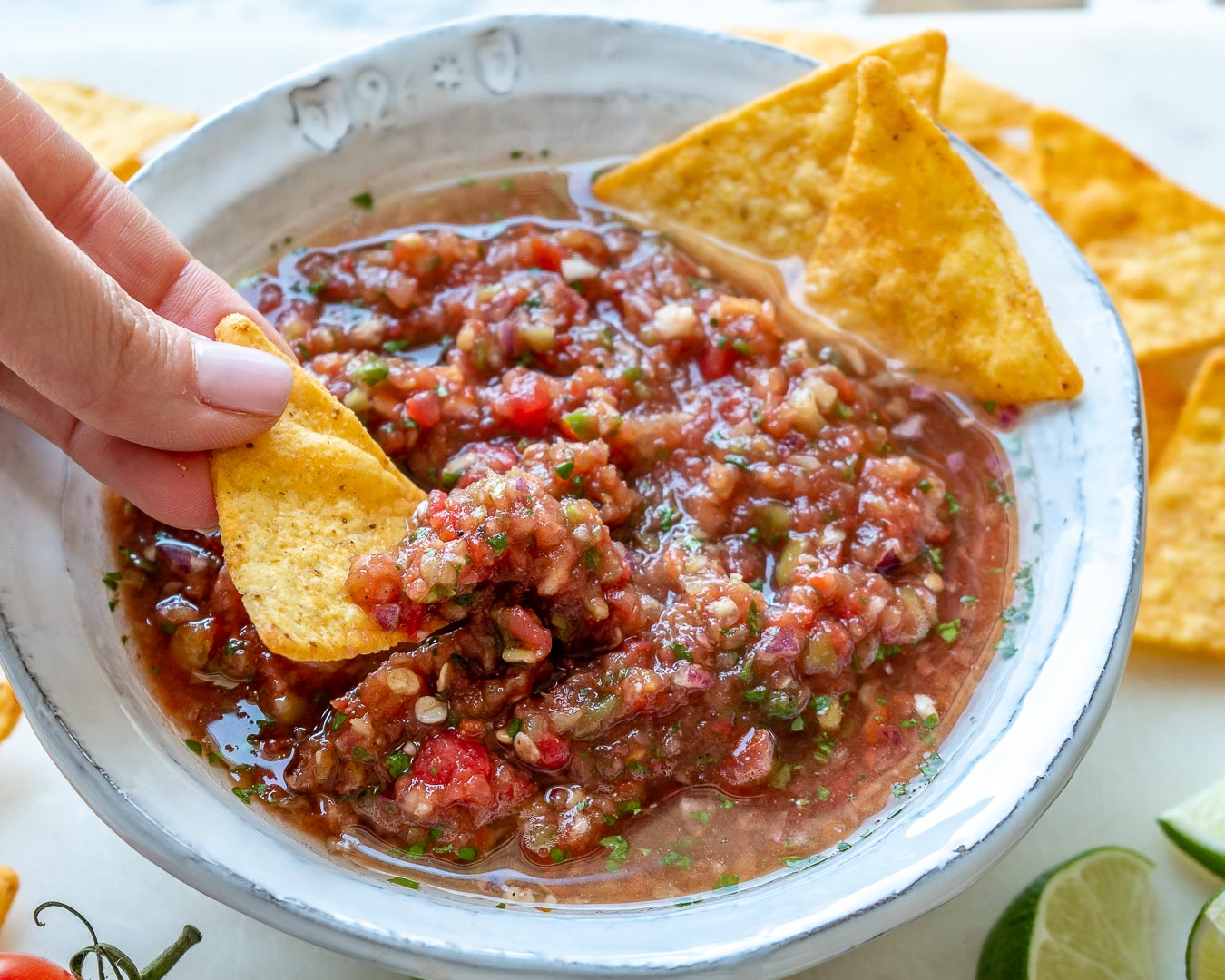 Quick & Easy Homemade Salsa
We have quite a few salsa and pico recipes here on the website (can never have too many good recipes) but this one has completely stolen a place in my heart, and on my chips, on my tacos, and on my eggs, even spooned on top on my grilled chicken…you get the idea!
This homemade salsa has been our go-to recipe throughout the Summer. I hope your family enjoys it as well!
➡️ If you LOVE a good Corn Chip (occasionally) like we do, THESE ones are the BEST!
They are made by a company called Jackson's Honest (I find them at Whole Foods, or Trader Joe's…but they SHOULD be available everywhere!) Only ingredients: organic corn, organic coconut oil, sea salt. That's it!
How do they taste?
Seriously, amazing!!! Quite possibly the BEST corn chips ever! My kids LOVE these with homemade pico, salsa and guacamole so much!
I feel so much better about these chips!
Have you tried them?
Ingredients:
1 small red onion, peeled and quartered
2 jalapenos, stem and seeds removed
5 San Marzano, plum, or ripe Roma tomatoes, cored and quartered
1 cup crushed tomatoes from a jar
1 (4.5 ounces) diced green chiles, mild, medium, or hot – your choice
3 fresh garlic cloves, peeled
1/2 large bunch of fresh cilantro leaves
2 tsps ground cumin
1 tsp sea salt
1/4 tsp ground pepper
1 fresh lime, juice of
1 Tbsp raw honey
Instructions:
Start by preparing your ingredients: quarter the onion, cut the stem and remove the seeds from the jalapeño peppers; cut off the core end of the tomatoes and roughly chop them.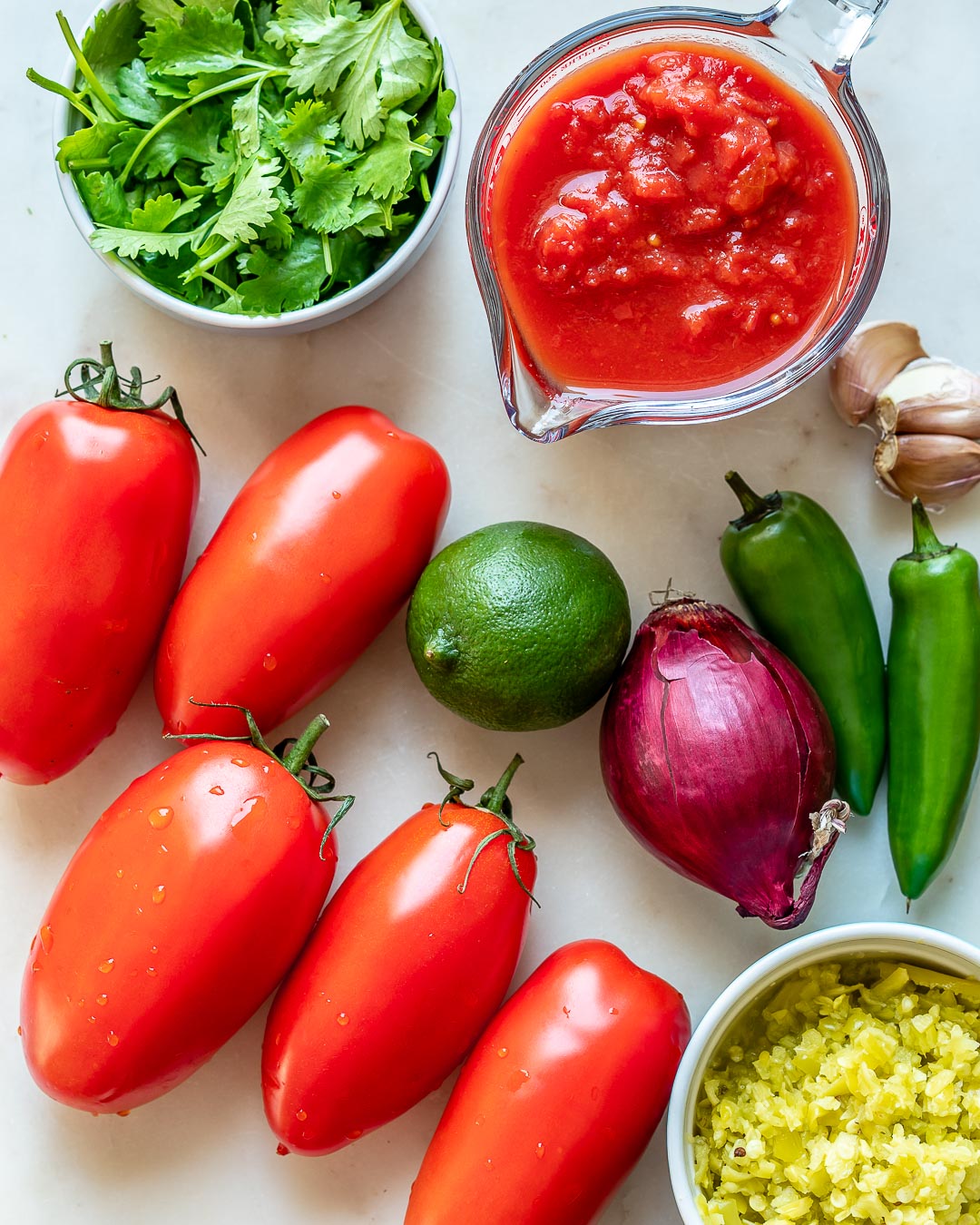 In a food processor, add both the chopped and crushed tomatoes, onion, diced chilies, jalapeño peppers, garlic, cilantro, cumin, sea salt and pepper. Pulse a few times, until everything is evenly chopped.
Pour in lime juice and honey, then continue to pulse until just pureed. Don't over-process. A good salsa has a bit of texture.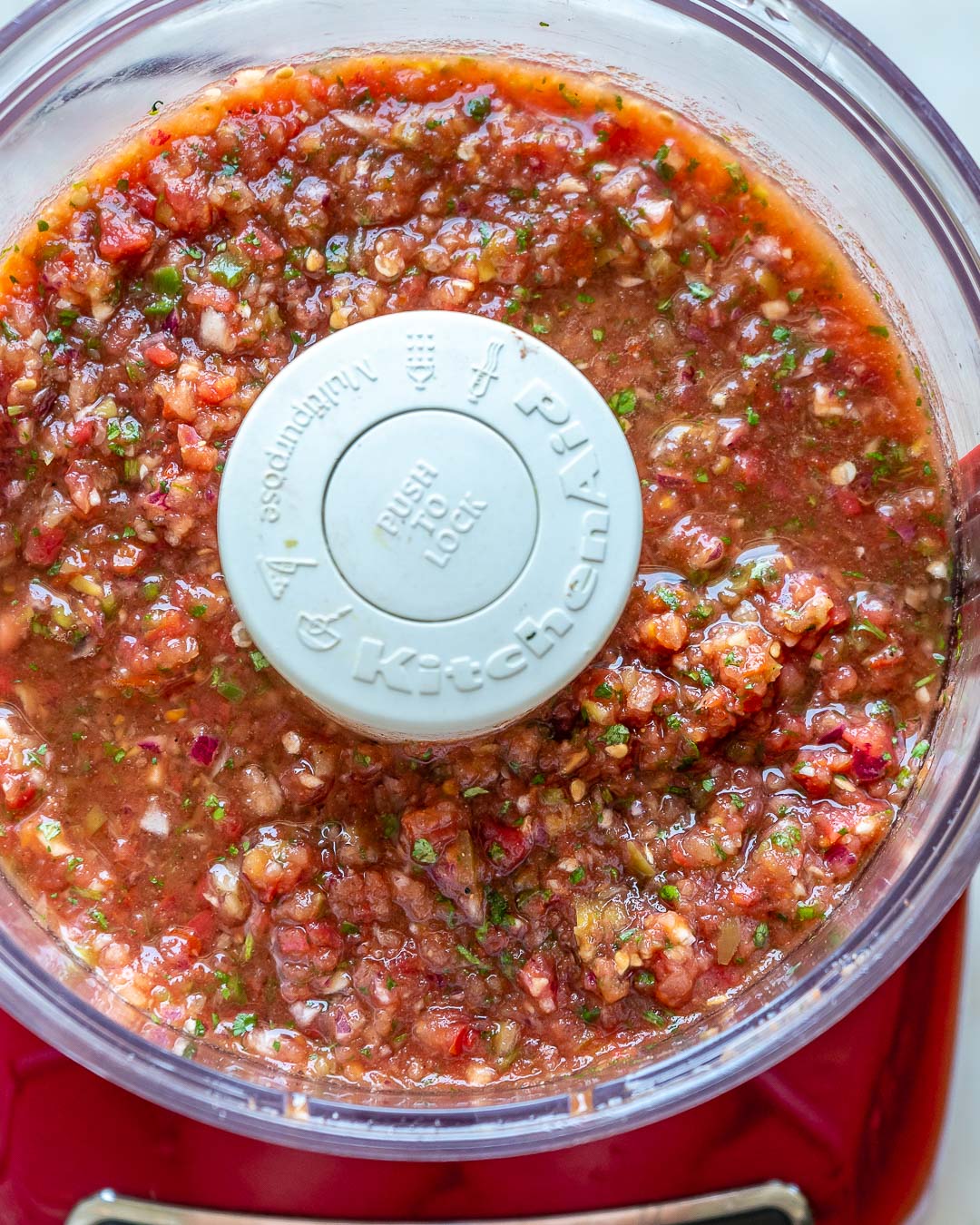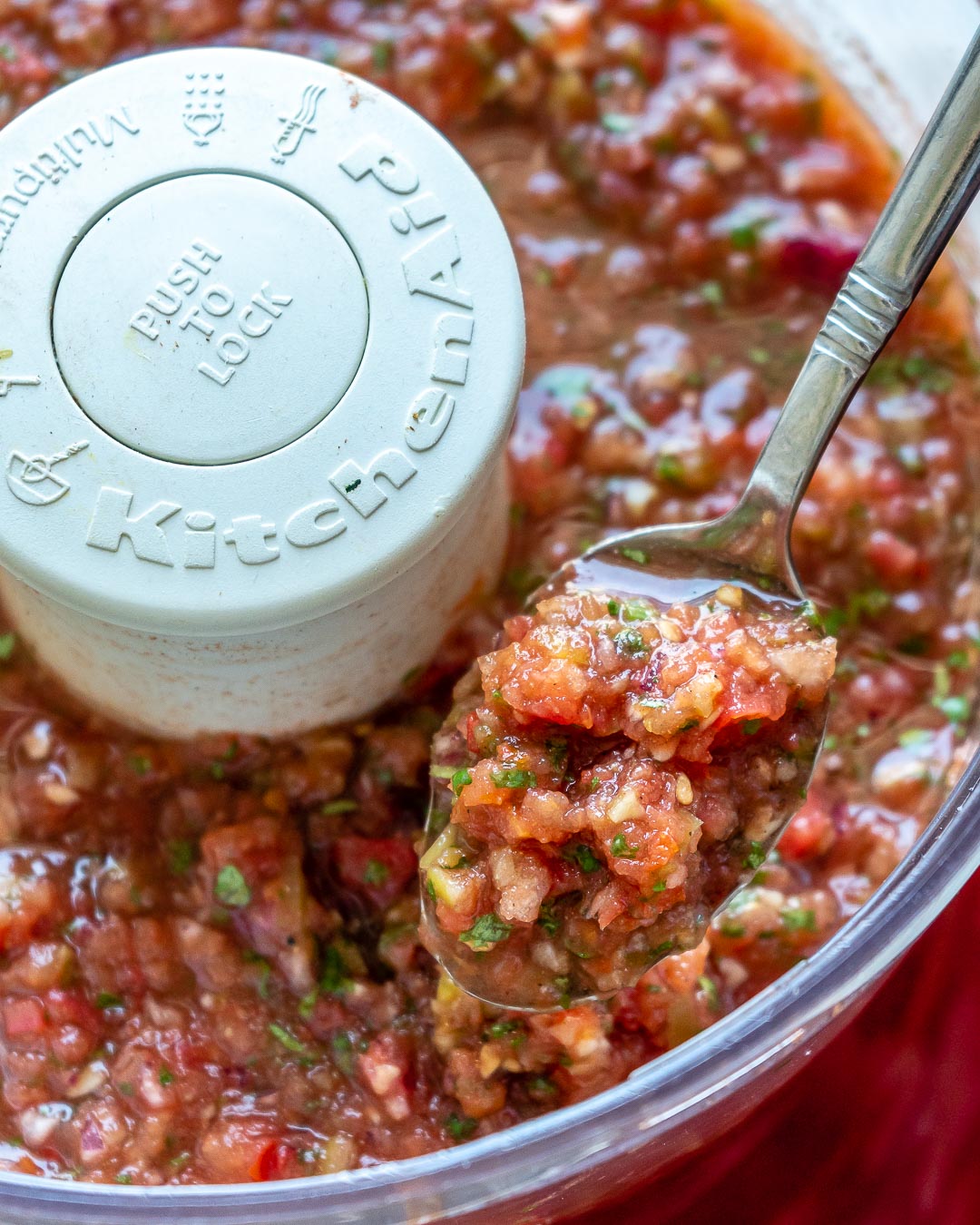 Serve immediately with corn chips or refrigerate until ready to serve.
Stays great refrigerated in a sealed container for up to 5 days.
Enjoy!
❤Rachel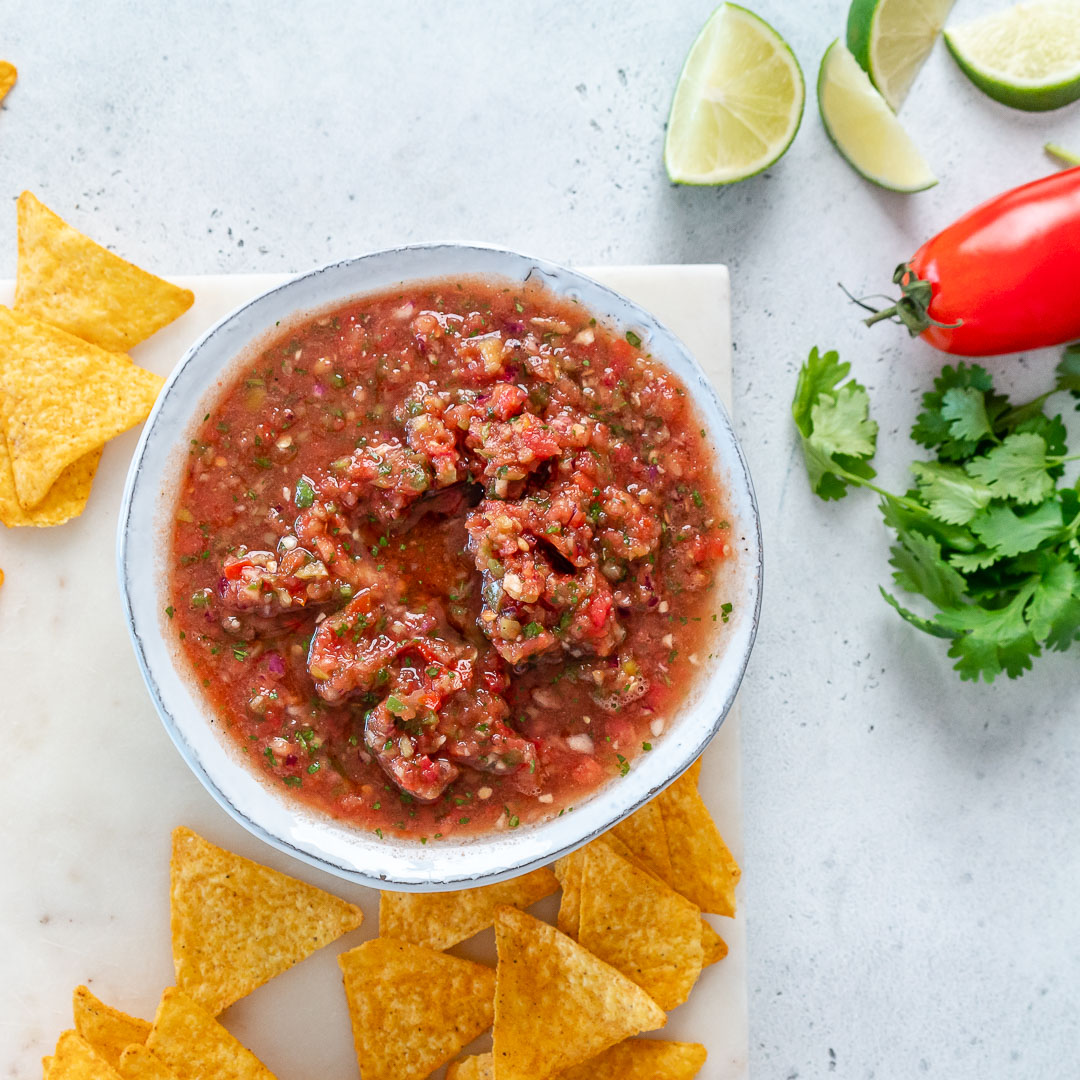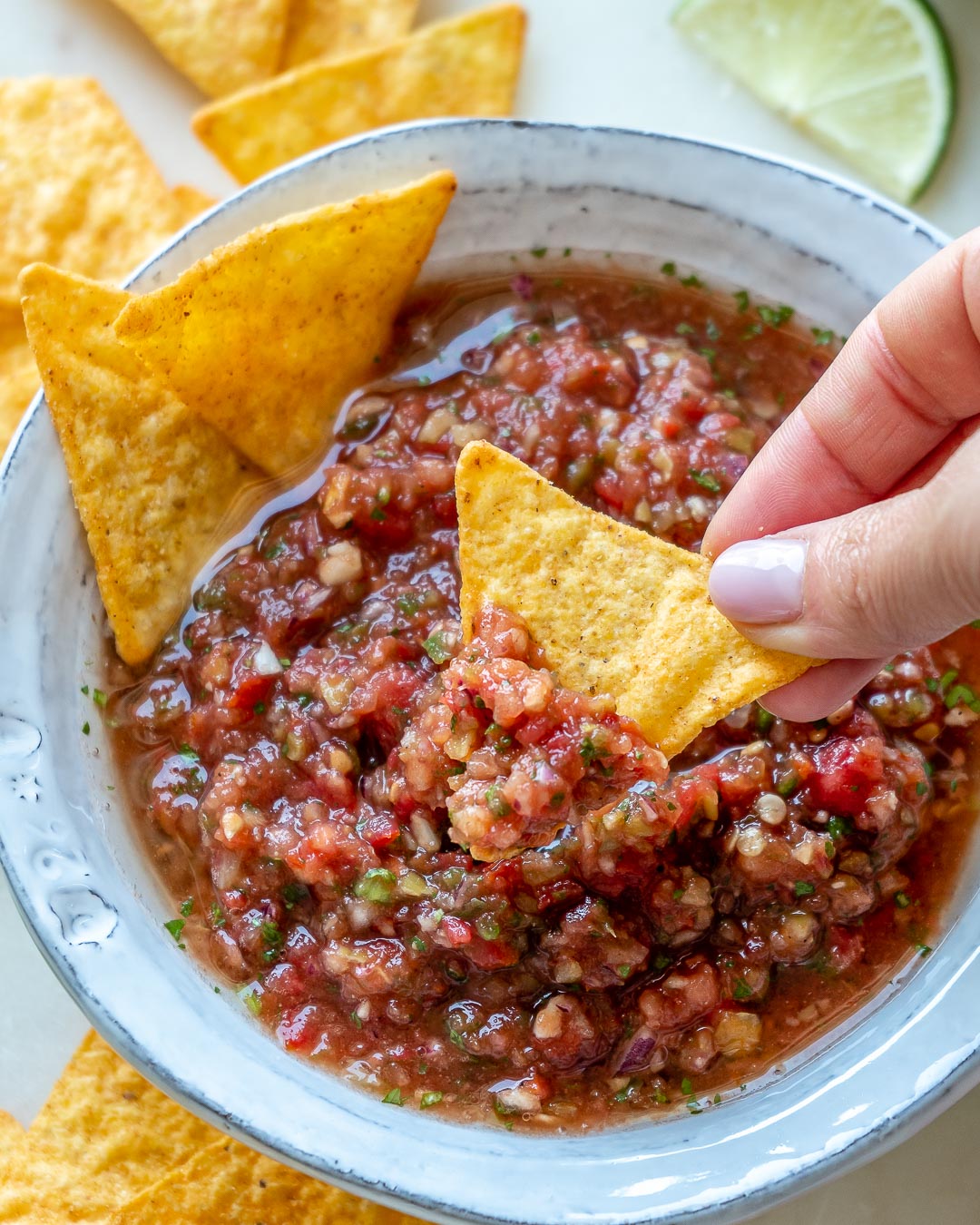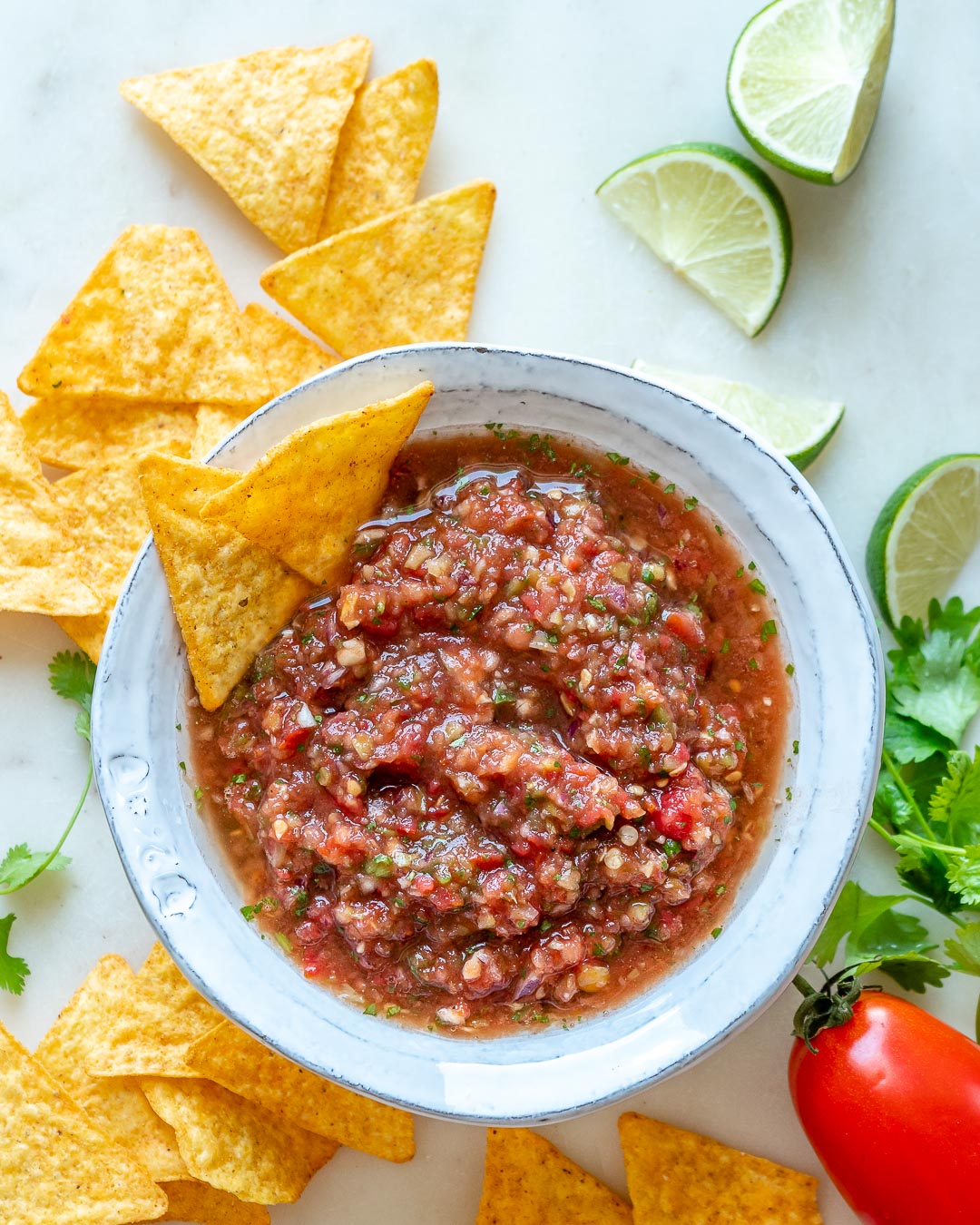 [zrdn-recipe id="1383″]

Leave a Comment Below:
Related Posts :

..