21

Feb, 23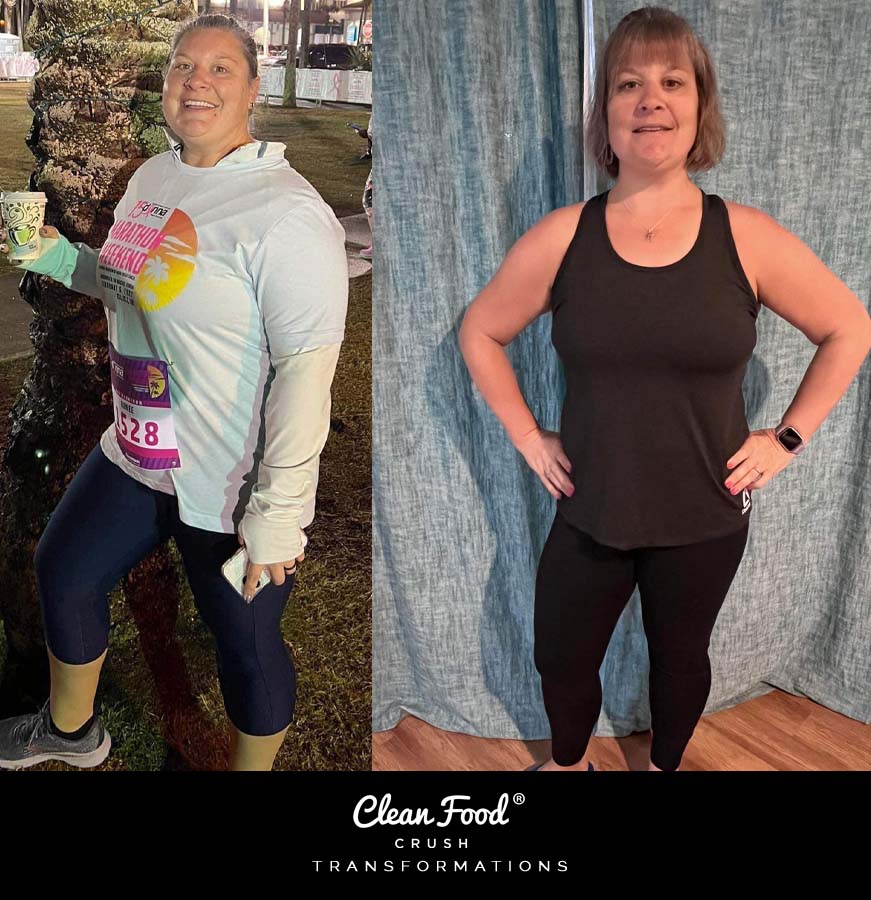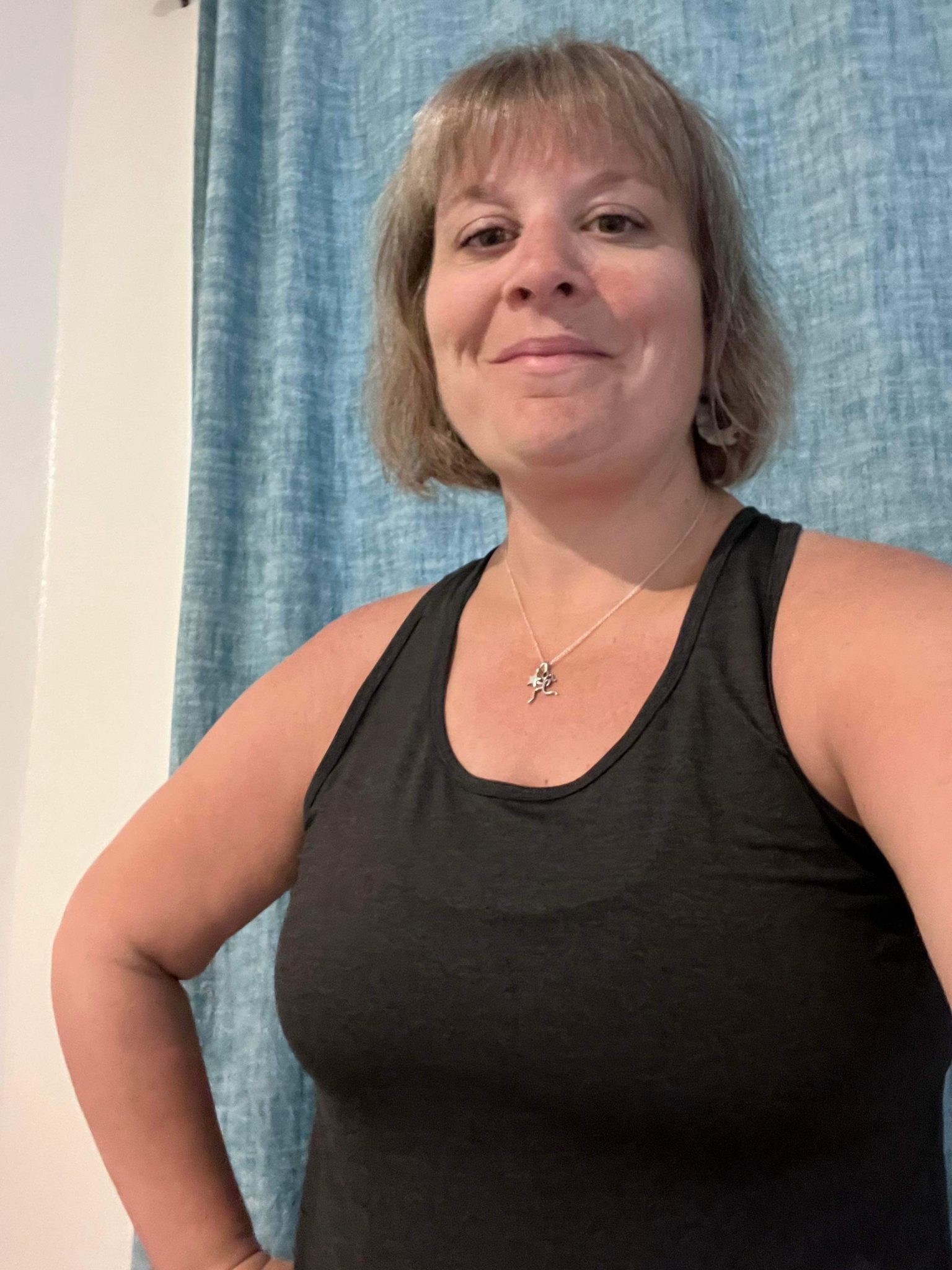 Meet Renee, Who Lost 31 Pounds + Feels Happier, Healthier and More Energetic!
Hello! My name is Renee. I'm married to my husband of 15 years and together we have a teenage son. I am really big on self-care partly because of my work (behavioral/mental health therapist), but also because we need and deserve it! I enjoy being outside in the sunshine, love the beach, enjoy reading, and recently in the past few years have learned that I love to run. I love animals of any kind and have a beagle, who gets himself into trouble a bit, and two cats.
I Started the Challenge Impulsively in August 2022.
That decision was a result of negative thoughts about my weight, feeling unhealthy, and seeing the Facebook post for the 30-Day Clean Eating Challenge.
Some of my greatest obstacles to clean eating in the past would have been sugar cravings, feeling tired and eating poorly to energize myself, and I'm not fond of cooking. I started week one in August and stuck to it pretty rigidly.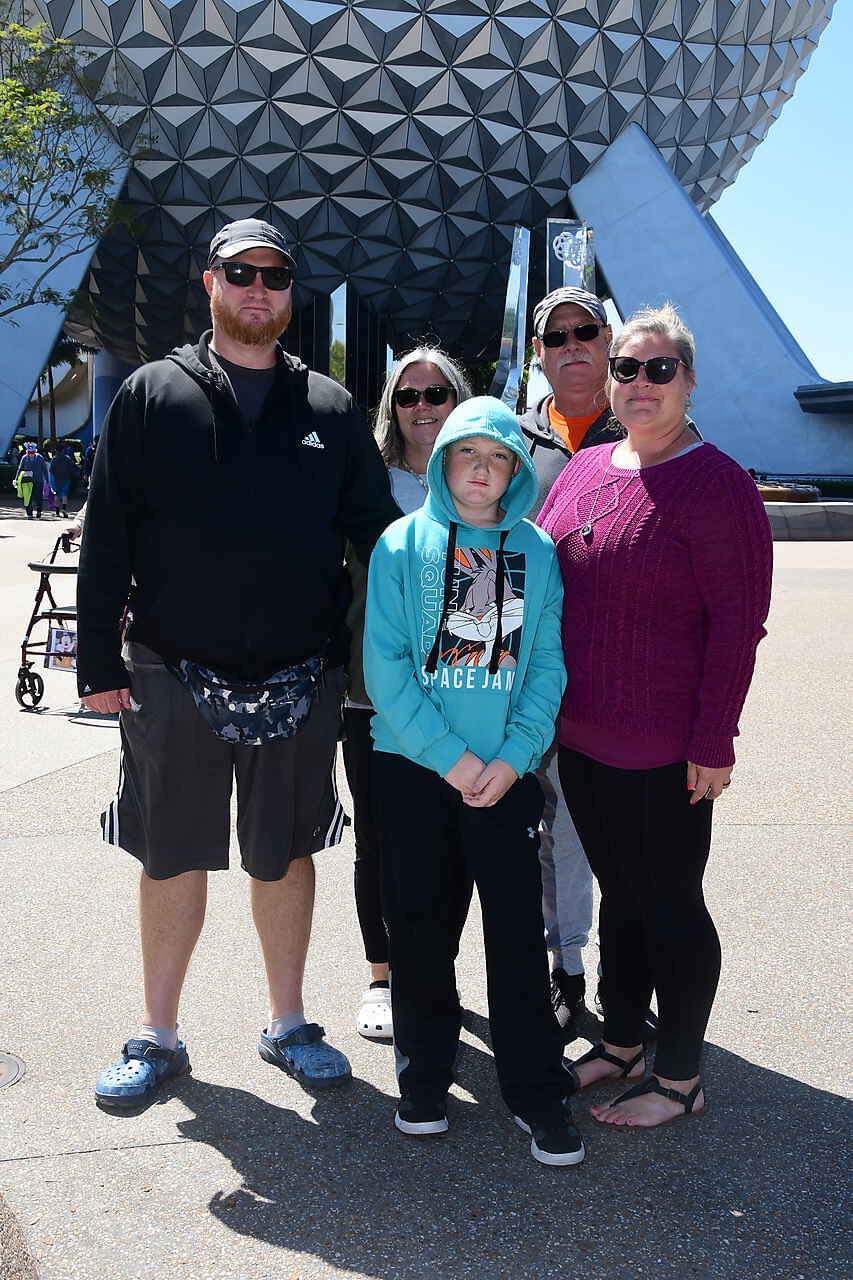 That's me on the right, March of 2022, with my family, before the Challenge.
I noticed a significant improvement in my energy towards the end of that first week. I was a believer from that point on, went on to week two and so on.
I've found that sticking to week one closely even as I move to week 2+ has been super helpful. I try to eat as much simple stuff (raw veggies, almonds, salads, etc) as I can. But I also have an amazing family that does a lot of meal prep and cooking for me, thank goodness! My husband, pretty consistently, makes me egg/spinach breakfasts and salads to go for lunch. ❤️
For the first time in my adult life, I made it through the holiday season in 2022 without packing on pounds…
I also maintained my weight loss, and didn't make my typical New Year's Resolution of "losing weight" or "eat better."
My New Year's Resolution for 2023 were personal goals of reading 20 books, running 700 miles for the year, and to continue my training to be ready to run a full marathon by the end of 2023.
It feels amazing to be committed to CleanFoodCrush and be able to have entirely different resolutions for this year.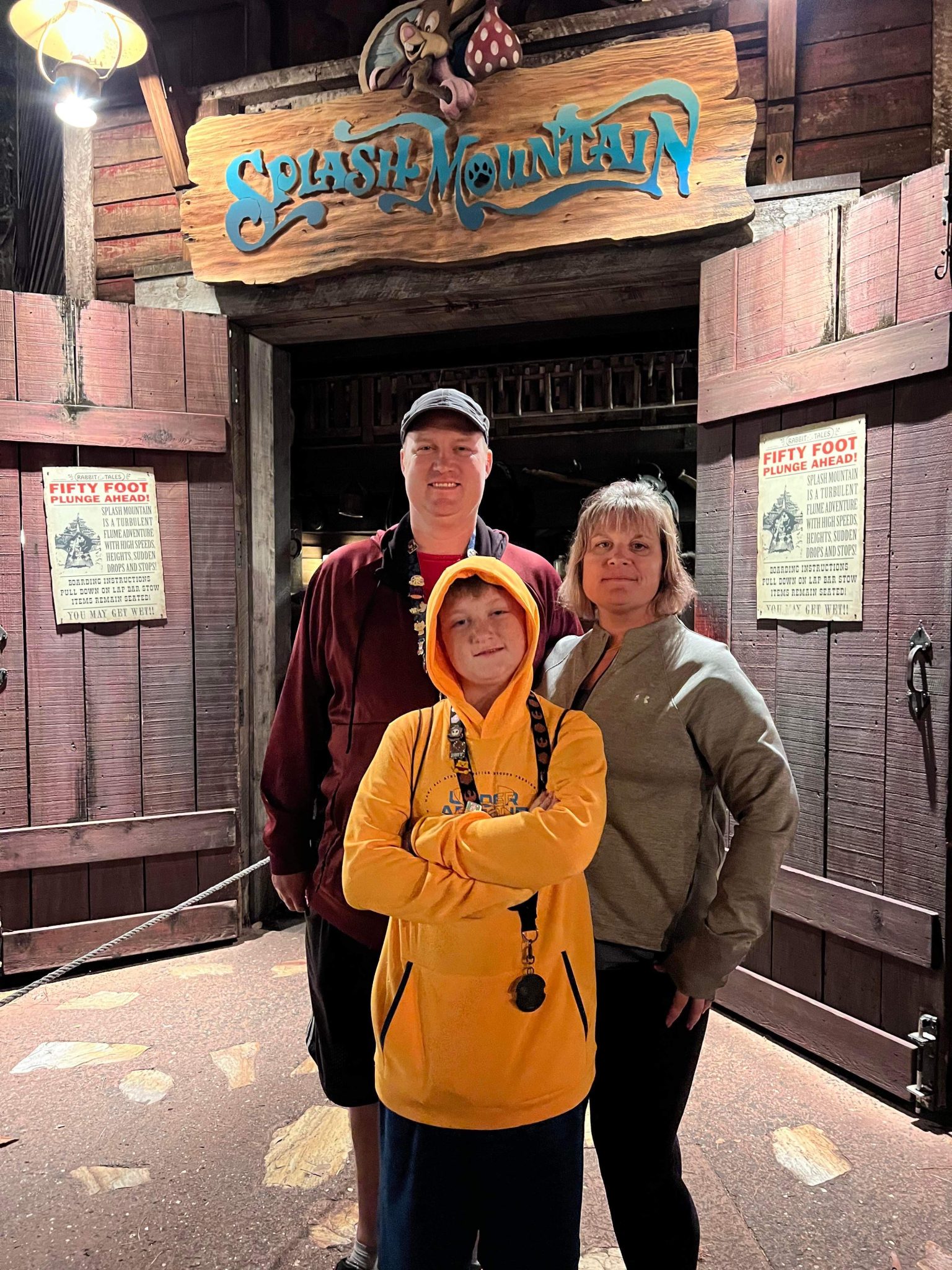 After the Challenge – With My Family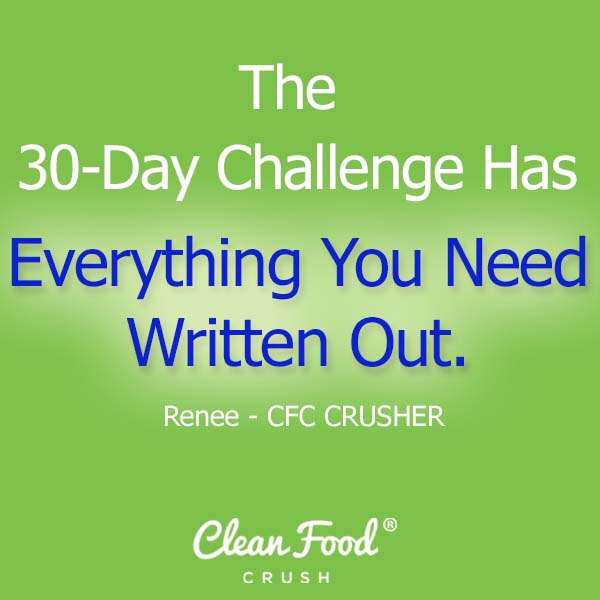 I've Lost 31 Pounds Since August 2022.
➡️I feel so much healthier.
➡️I feel so much happier.
➡️I feel so much more energetic.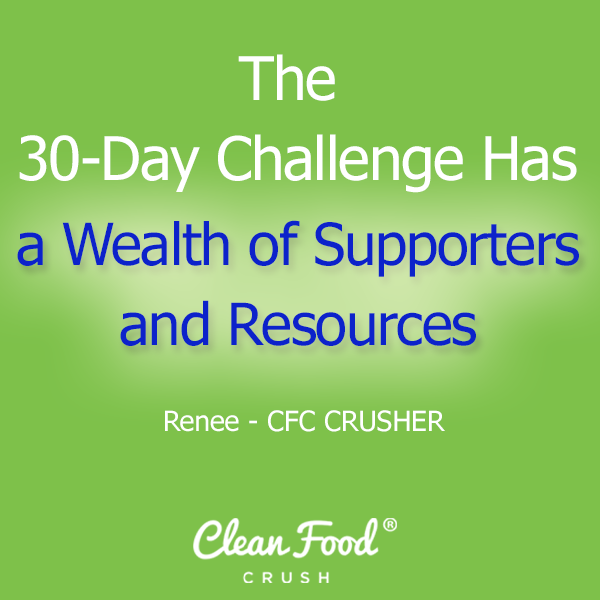 Part of me wishes I would have found and followed this program so much sooner.
I just want to add, I didn't think I could stick with anything to change my eating as I had tried so many times and was unsuccessful each and every time.
I think three things helped here with Clean Food Crush: 1) The 30-Day Challenge has everything you need written out 2) The 30-Day Challenge has a wealth of supporters and resources 3) The 30-Day Challenge isn't some fad diet that's hard to stick with.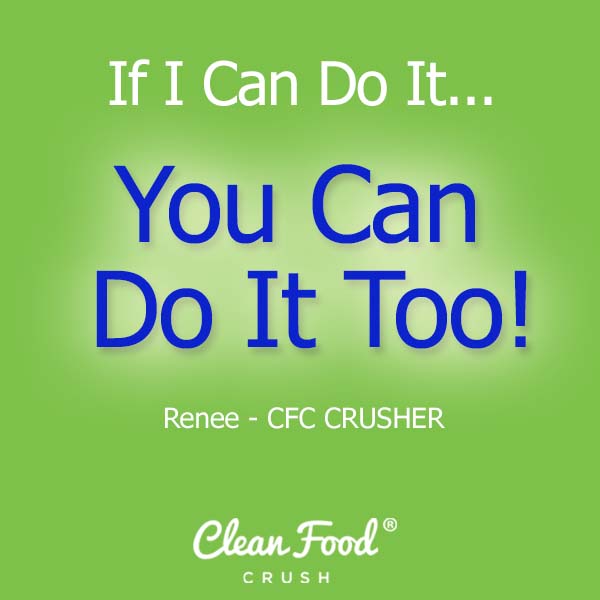 If I can do it, you can do it too!!
– Renee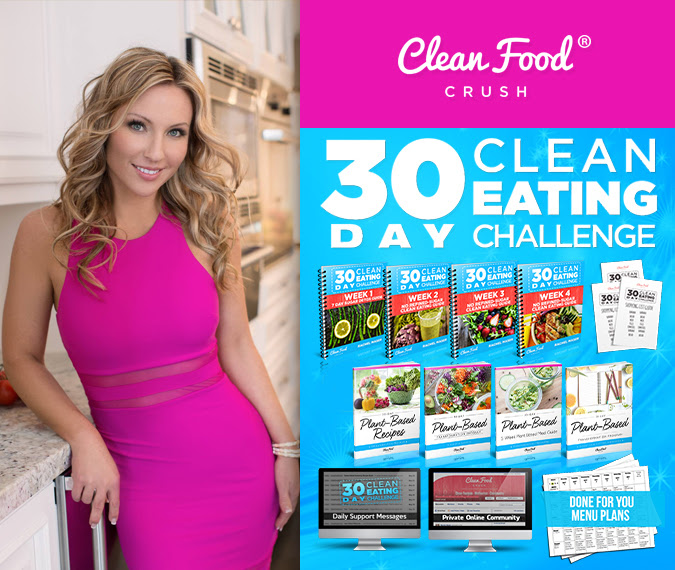 Ready to Get the Tools and Support That Helped Renee Succeed? Come and Join the Challenge!
Leave a Comment Below:
Related Posts :
..