25

Jan, 22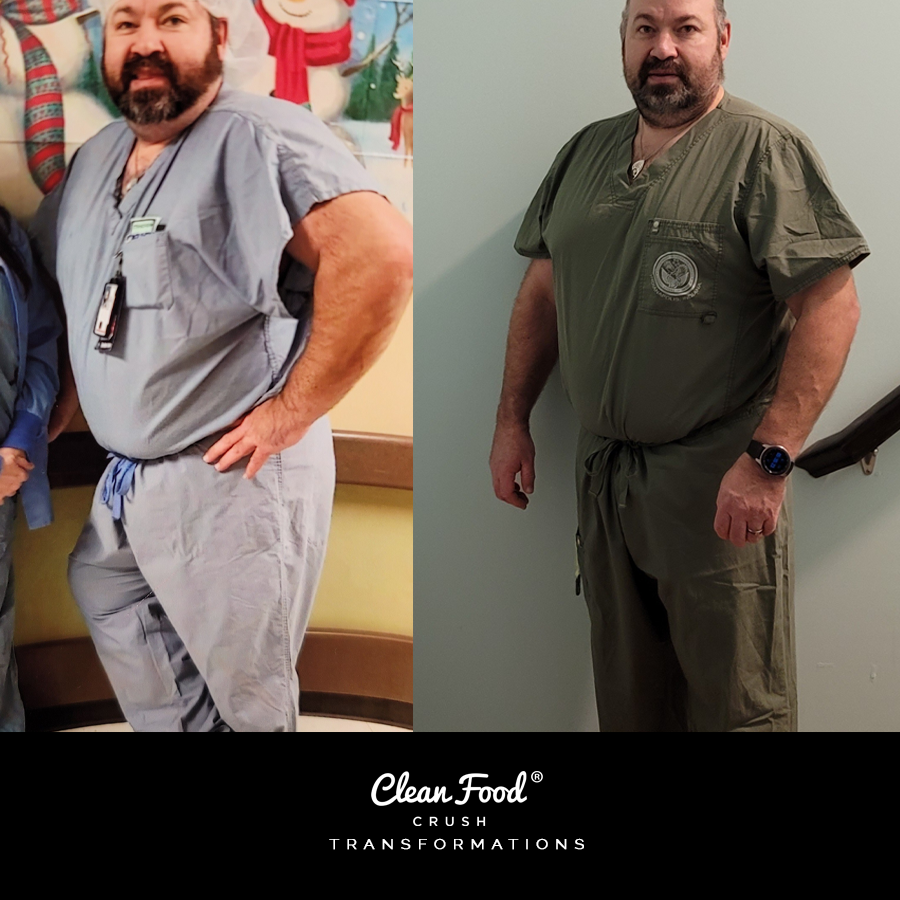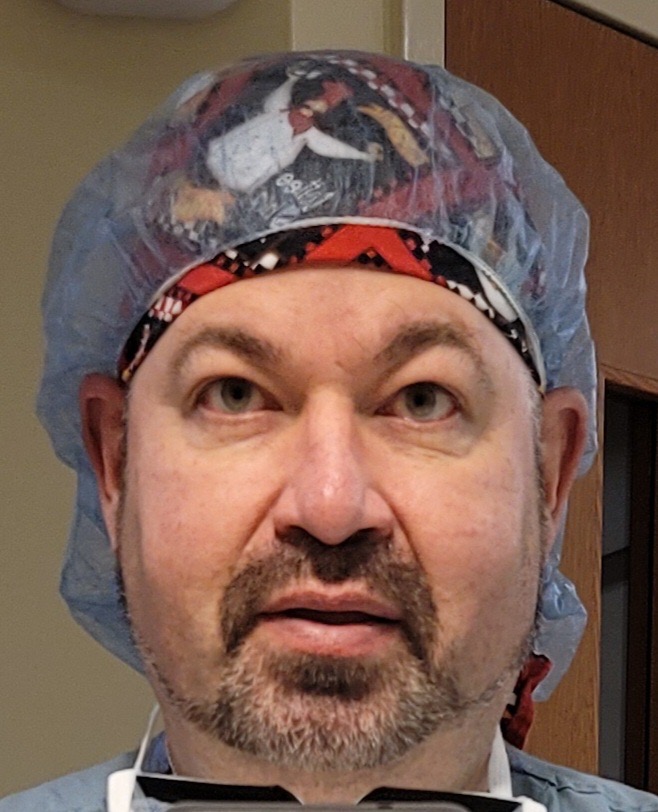 Meet Rich, Who's Lost 48 Pounds with CleanFoodCrush!
Hello, my name is Rich, 51years old. A bit about myself, I've been heavy my whole life.  Not a fan of exercise and like to eat good food.  Joined the Navy, got married, raised two boys, went to Culinary School (specializing in pastry and desserts) and packed on the pounds.  Tried to diet several times with some success but nothing long lasting.
Finally, last September, I went to my doctor for CPAP issues and that's when he had "the dreaded talk".  He said I'd gained some weight from my last visit and wanted to know what the deal was.  I told him basically I was lazy and liked to eat.  Did blood work and my A1C was 6.2, this is prediabetic.  Instant wakeup call.  I have no desire to become diabetic (no offence to those who are) and if changing my diet and eating habits would prevent that, I'm making the changes. I am doing this in hopes of inspiring others to make the choice to put themselves first by taking care of their health.
I joined CFC in November, 2021.  I actually started preparing the meals printed from the Facebook CFC Community page sometime in September after visiting my doctor.  Since then, I'm down 48lbs and feeling great. 
When I first joined a 30-Day Clean Eating Challenge in November, I was amazed and overwhelmed by the amount of food I needed to eat.  I work in surgery so the suggested meal times just didn't work for me so I tweaked it just a bit to be able to work around eating.  The first week was rough with the limitations on what was allowed and the struggle to figure out just what I was doing.
I had seen the pounds coming off by eating the recipes so far so I just kept doing what I had been for dinners and just adapting the other 4 meals to my schedule.  After the first week, I got into a rhythm and was able to add other food items that were clean.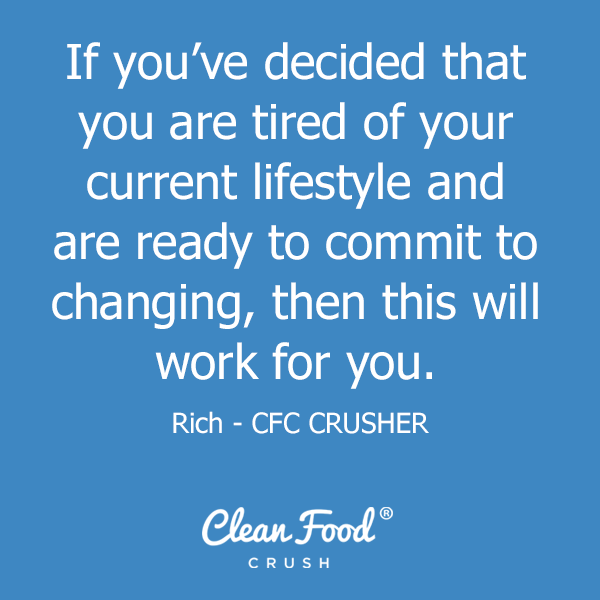 I strongly believe that in order to succeed, you have to be in the correct mindset.  The mind is the biggest obstacle.  I didn't like what I looked like, didn't like how I felt, and just didn't like myself.  I had to change the way I thought in order to change what I didn't like about myself.  At that moment, I quit cold turkey all sweets and processed foods.  I began eating clean and haven't looked back once.  Survived Thanksgiving and Christmas with flying colors.
I was a sugar/bad carb addict and if I can do it, I know you will be able to as well.
I feel healthier, more energetic and my joints don't ache like they use to. 
I know that as I continue to lose, it will only get better.
My words of wisdom are 1) this is not a diet, but a lifestyle change.  I have seen many others post wondering if they can have creamer in their coffee or they don't like something.  I get it, change is hard.
If you are not ready to accept what your new lifestyle could be, then this is not for you.  If you are not ready to give up sweets and breads and prepackaged foods, then this is not for you.  You will do nothing but quit, wasting your time and money.
If, on the other hand, you've decided that you are tired of your current lifestyle and are ready to commit to changing, then the Challenge will work for you.
Second word of wisdom, you are human and change is hard.  You will be tempted and you may cave.  You are not a failure.  Change is hard and takes time.  The closer you are able to follow the guidelines, the easier it will become.
Not all Victories are Related to the Scale.
NSV's (non-scale victories) are just as important as lost pounds.  Inches lost, clothes fitting better or smaller size, how you physically feel, your overall health.  These are all victories in the constant battle with weight and health.
Final words, if you joined a Challenge, ask questions, use the support group, stay tough and CRUSH IT.  If you are thinking about losing weight and getting healthier, then I challenge you to join and do a 30-Day Challenge.  If it doesn't work for you, then like all the other things you've tried, you're only out time and money.
But if it does work, and you lose weight and feel better, and are healthier, look at all you gained.
– Rich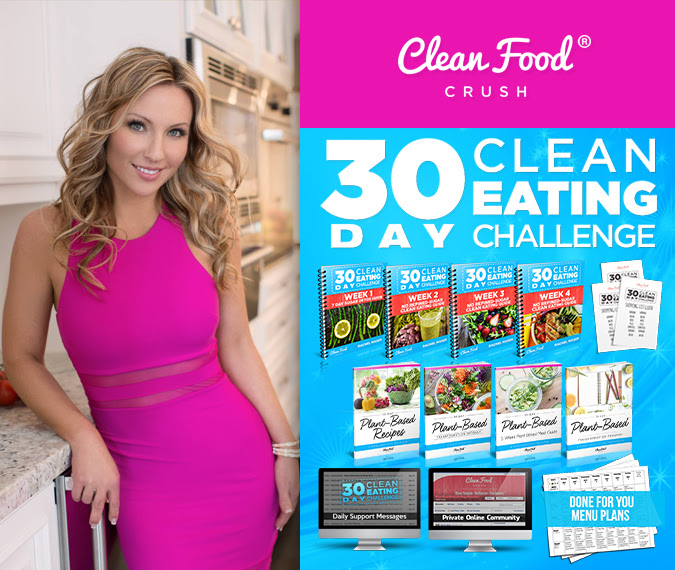 Leave a Comment Below:
Related Posts :
..