15

Aug, 20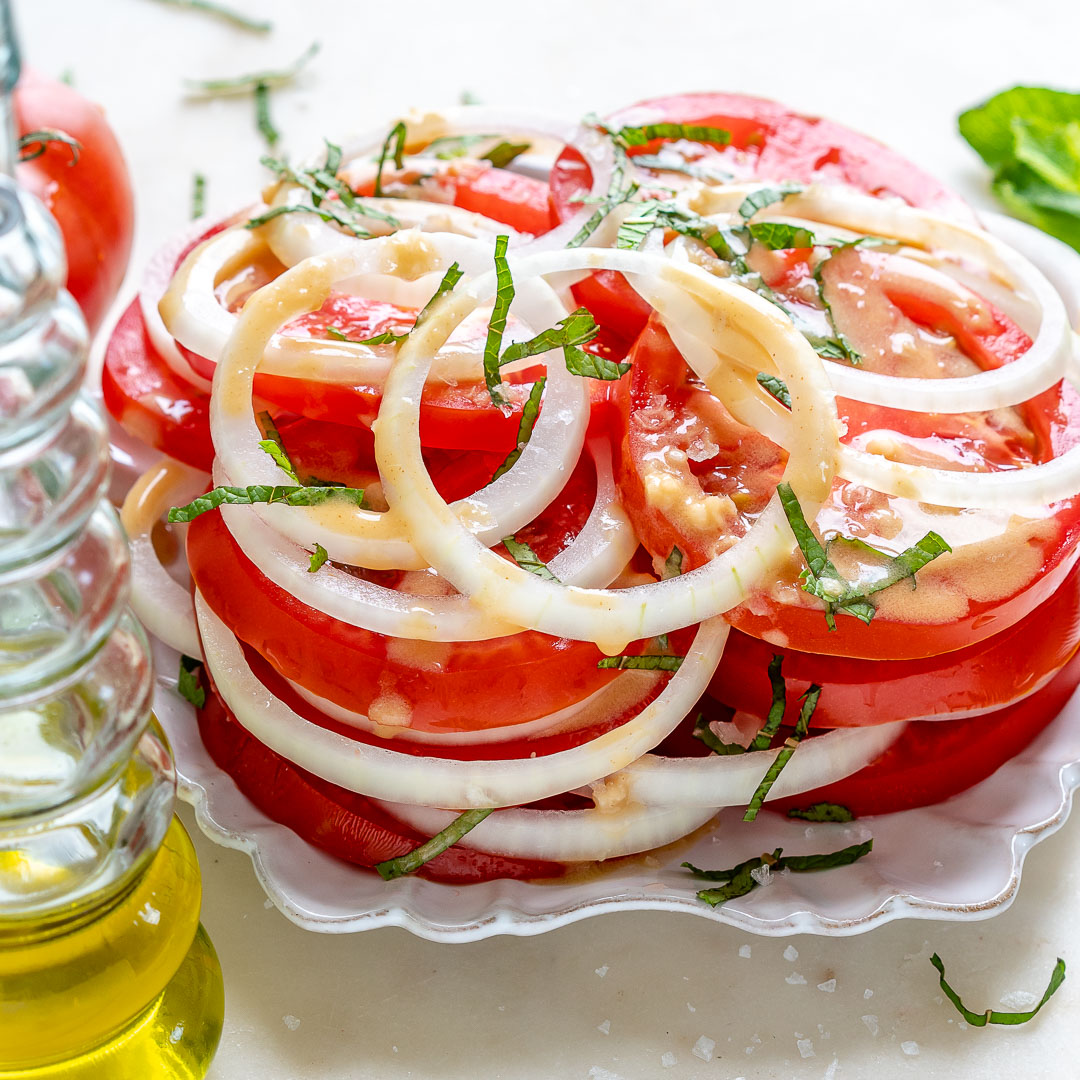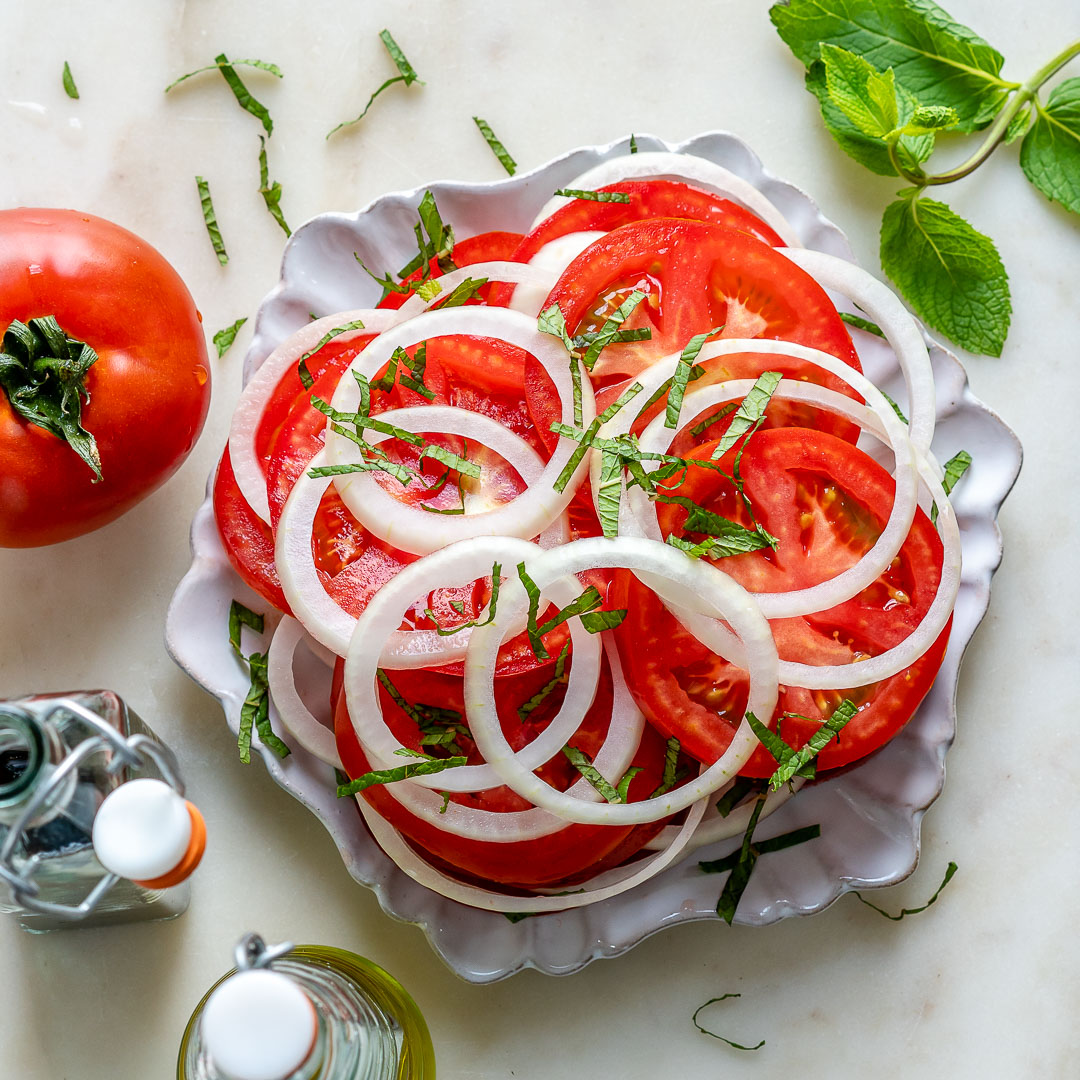 Sweet Onion + Tomato Salad
Sydney and I made this SIMPLE salad quickly using a bunch of our garden tomatoes that are completely overflowing right now. The faster we pick them, the faster more seem to appear!
Simple is always my very favorite way to go, especially in the Summer.
We served this salad alongside grilled chicken thighs, but I think a grilled steak or salmon would be awesome too!
Be sure to use Sweet Onions. Walla Walla or Vidalia are the best for this salad. These onions lack the sharp, astringent taste of other onions and really do taste nicely mild-sweet. They are fantastic thinly sliced and served raw in salads such as this!
Ingredients:
For your salad:
4 large ripe beefsteak or heirloom tomatoes
1 sweet onion
a small handful of fresh mint leaves or other fresh herbs of your choice
For the light vinaigrette:
2 Tbsps extra virgin olive oil
2 Tbsps white wine vinegar, or apple cider vinegar
1 Tbsp Dijon mustard
1 Tbsp raw honey
1/2 tsp sea salt
2 small cloves fresh garlic, minced
Instructions:
In a small jar, combine all of your vinaigrette ingredients.
Shake well until all the ingredients are well incorporated; set aside.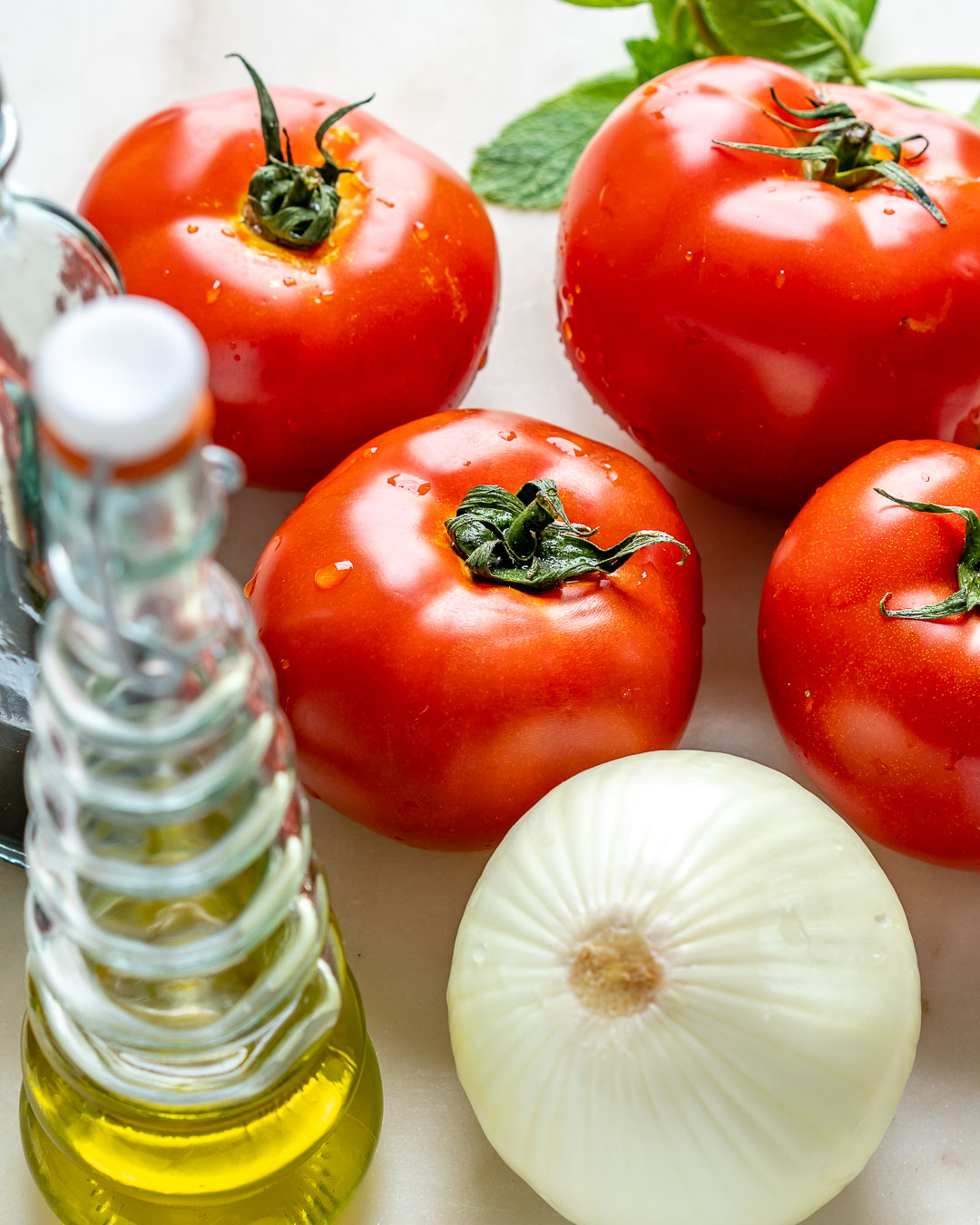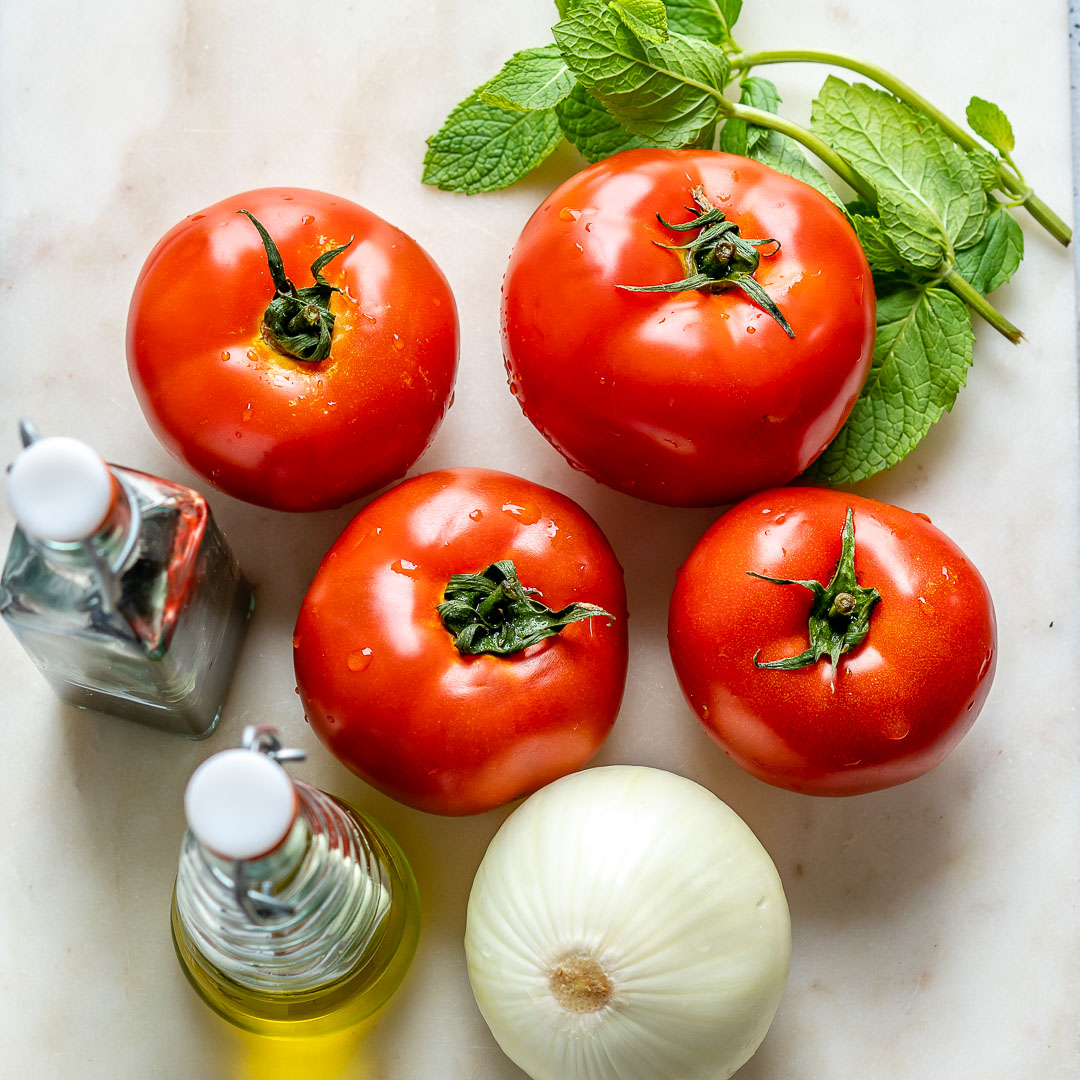 Slice your tomatoes into 1/4-inch slices.
Thinly slice the onion into rings and finely chop your mint leaves.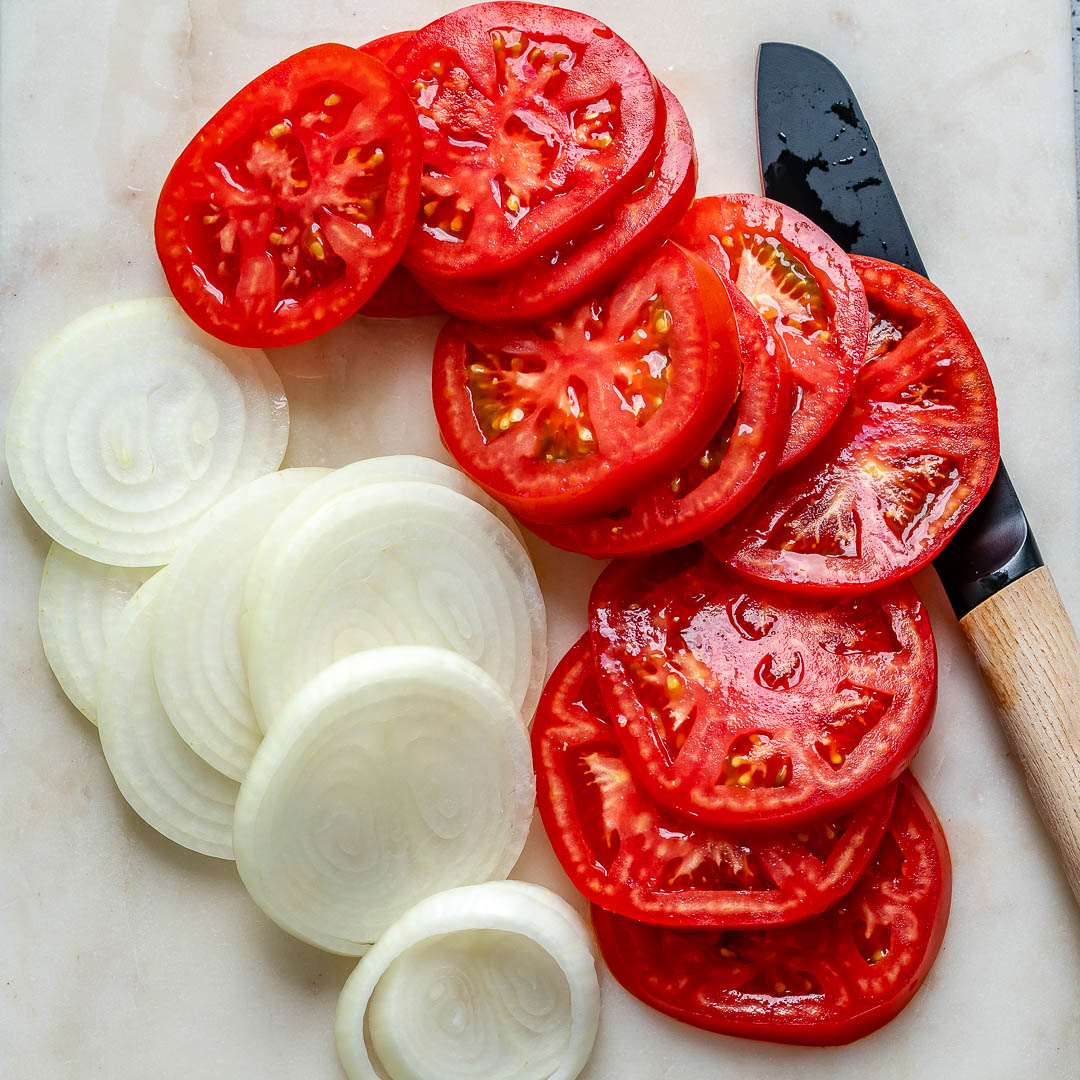 Lay a few tomato slices onto a platter. Add some onion rings on top then continue with layers of tomatoes alternating with onions as shown.
Drizzle your dressing over the top.
Sprinkle with mint leaves and serve immediately.
❤Rachel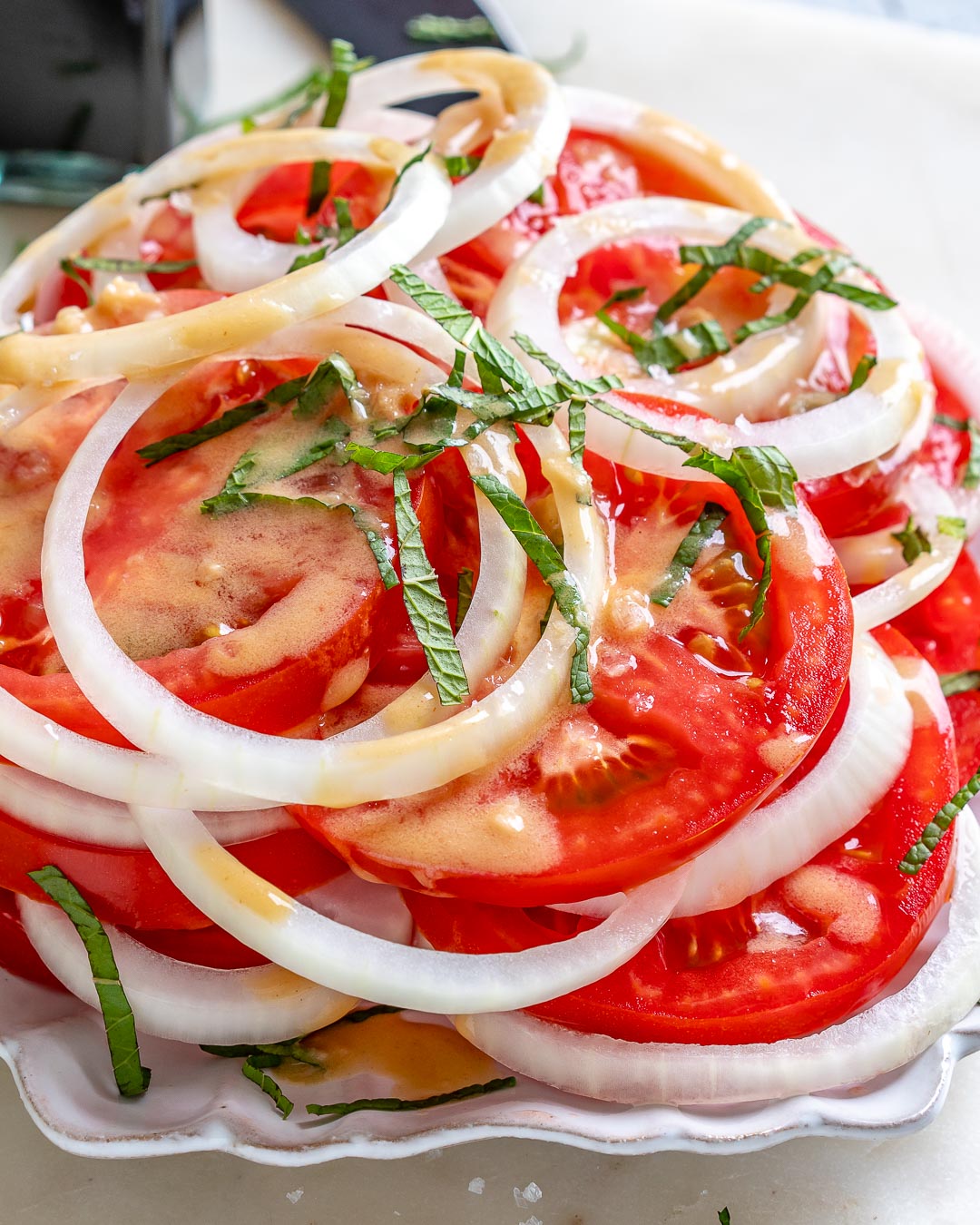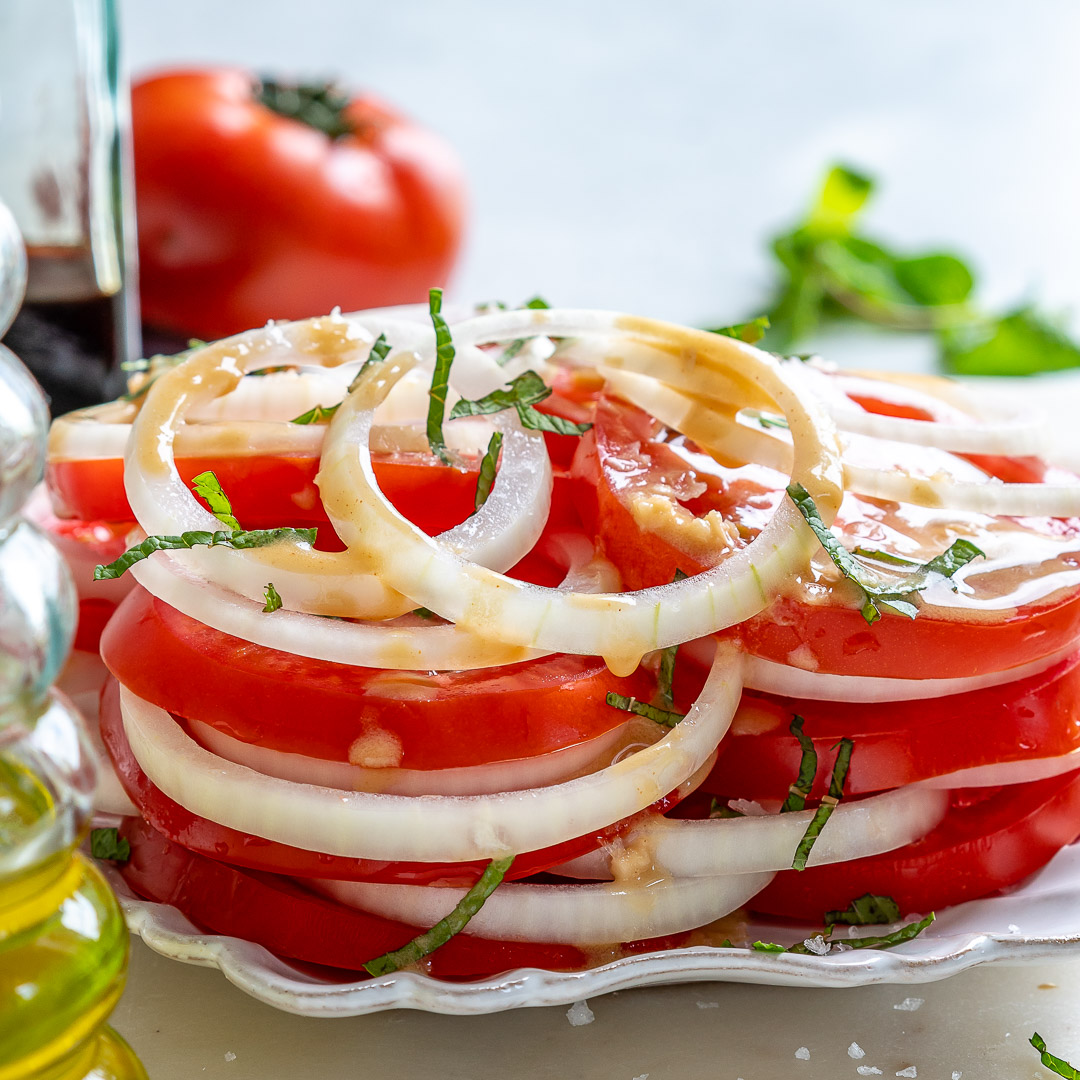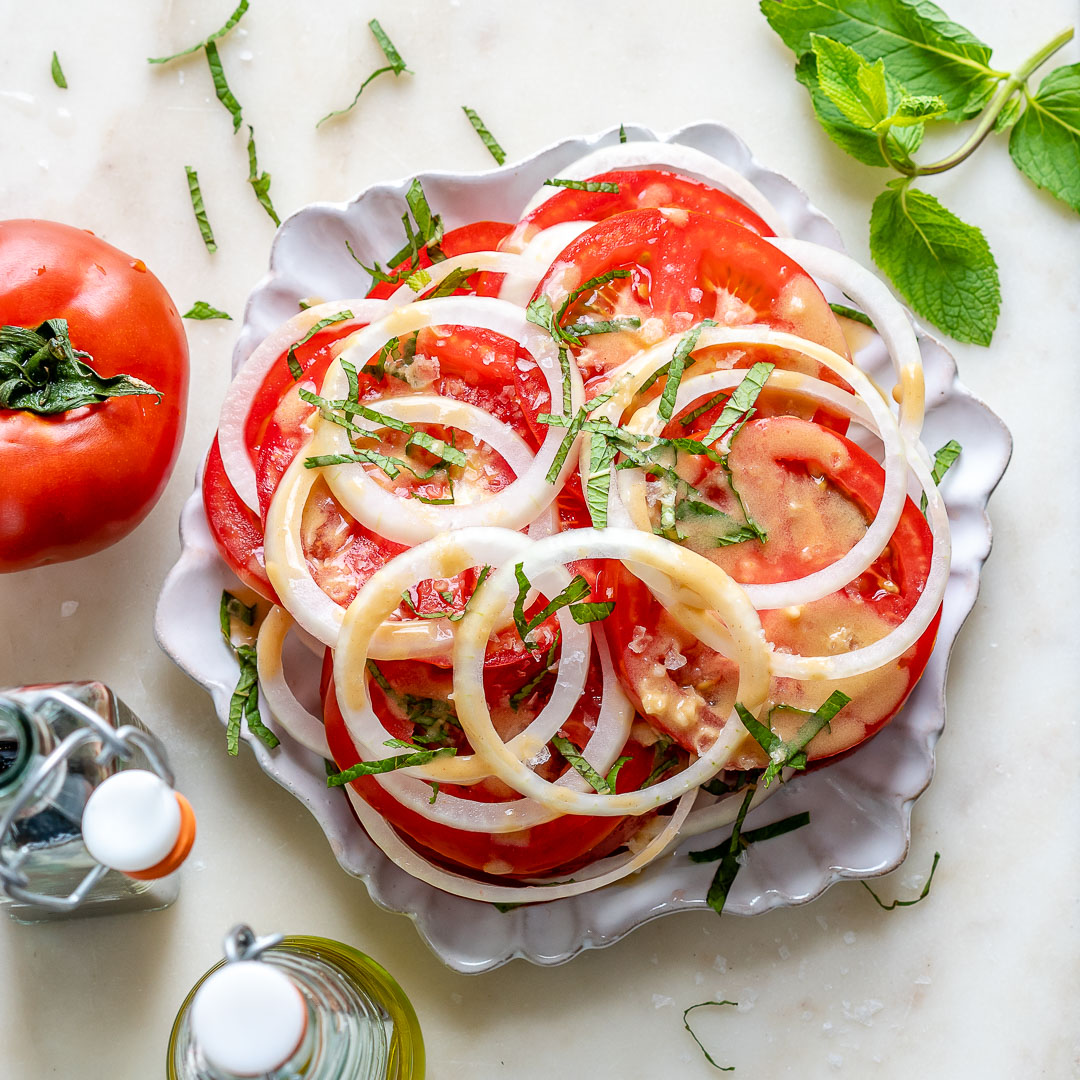 [zrdn-recipe id="1388″]

Leave a Comment Below:
Related Posts :

..