21

Mar, 23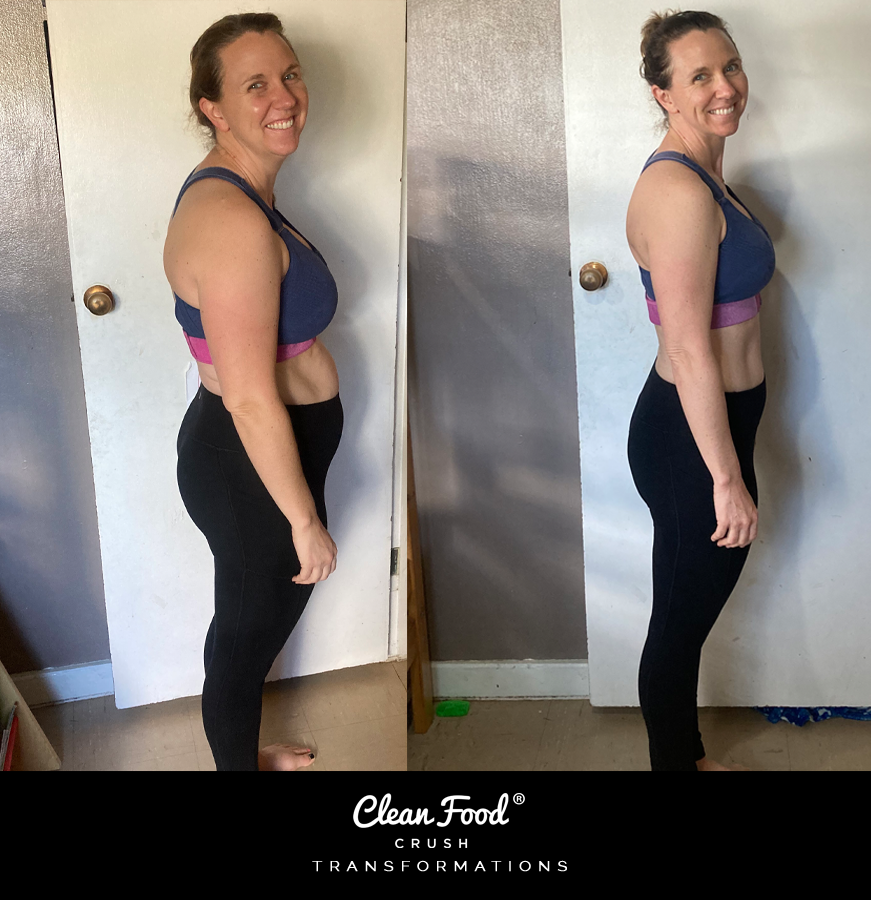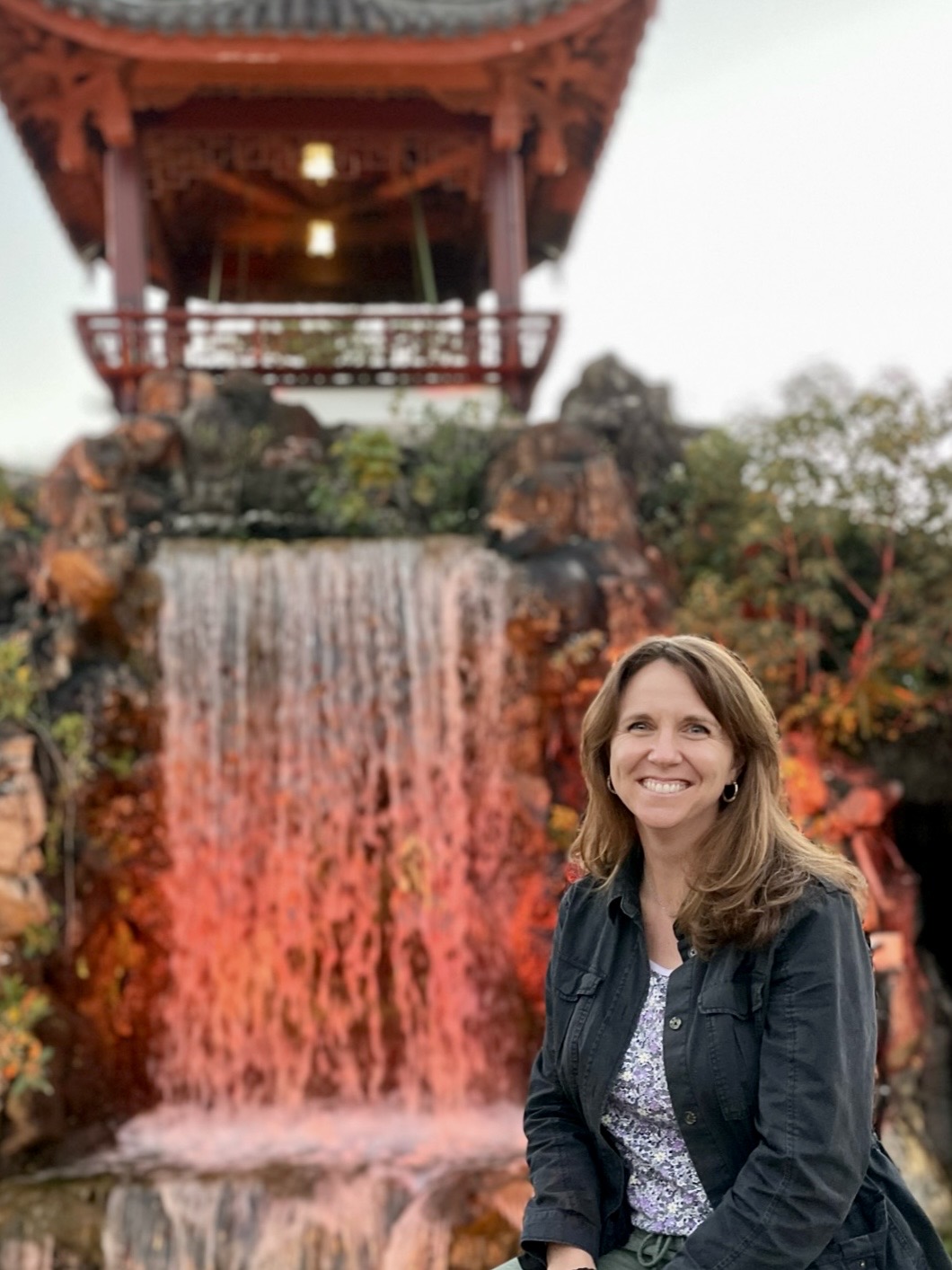 Rebecca is Back, She's Now Lost 32 Pounds and 17 Inches!
I saw and tried my first CFC recipe in February 2022 and I completed my first 30-Day Challenge in March of 2022, so I just celebrated my one-year CFC anniversary. 😀 I've been following the Challenge Plan this entire time.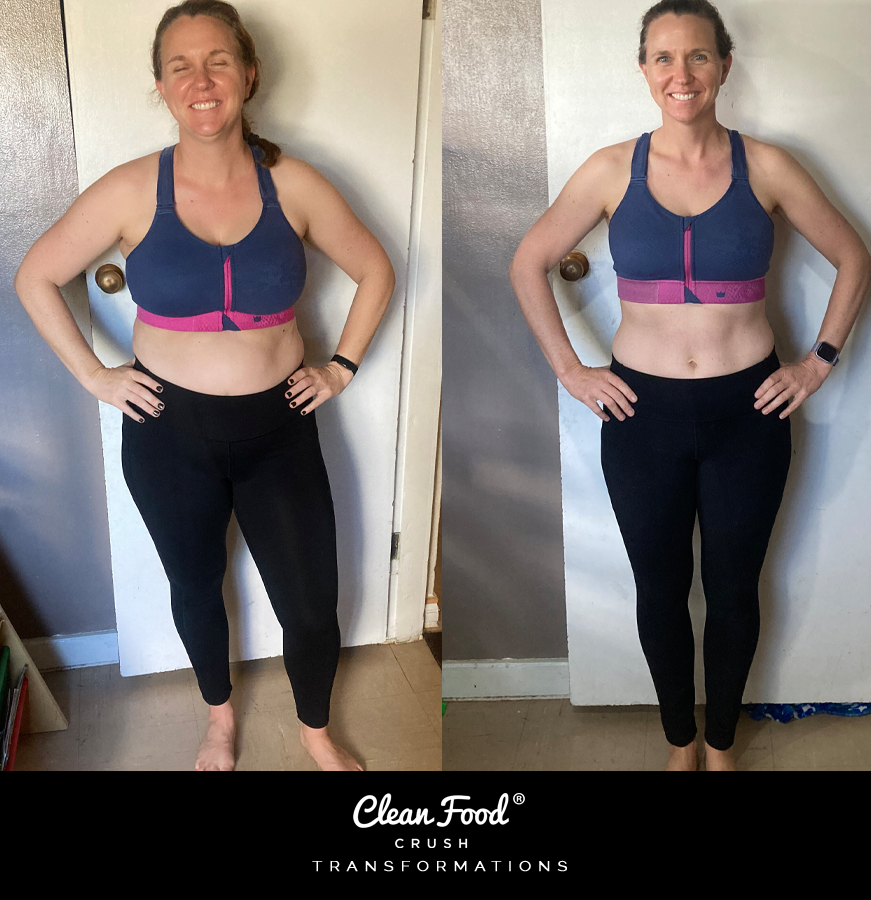 March 2022 – March 2023
I lost about 1-2 lbs/week for a total of 32 pounds and 17 inches in nine months.
➡️I love the variety and quality of food and recipes.
➡️I love the simplicity of the plan and all that I've learned in the past year from sticking to it. It's sustainable and effective!
In the book Atomic Habits, James Clear writes about how we should be focused on creating sustainable systems that produce results, rather than focusing entirely on a goal without considering the strategy to get us there. The Challenge Plan helps me create and maintain a healthy eating lifestyle so I can not only reach and maintain my health goals, but also enjoy the process. 
The amazing recipes, the coaches, and other CFC members in the Facebook groups and on the website keep me inspired.
That is why I became a annual member. I love reading their stories and seeing the impacts of their journeys. I'm reminded that it's worth it!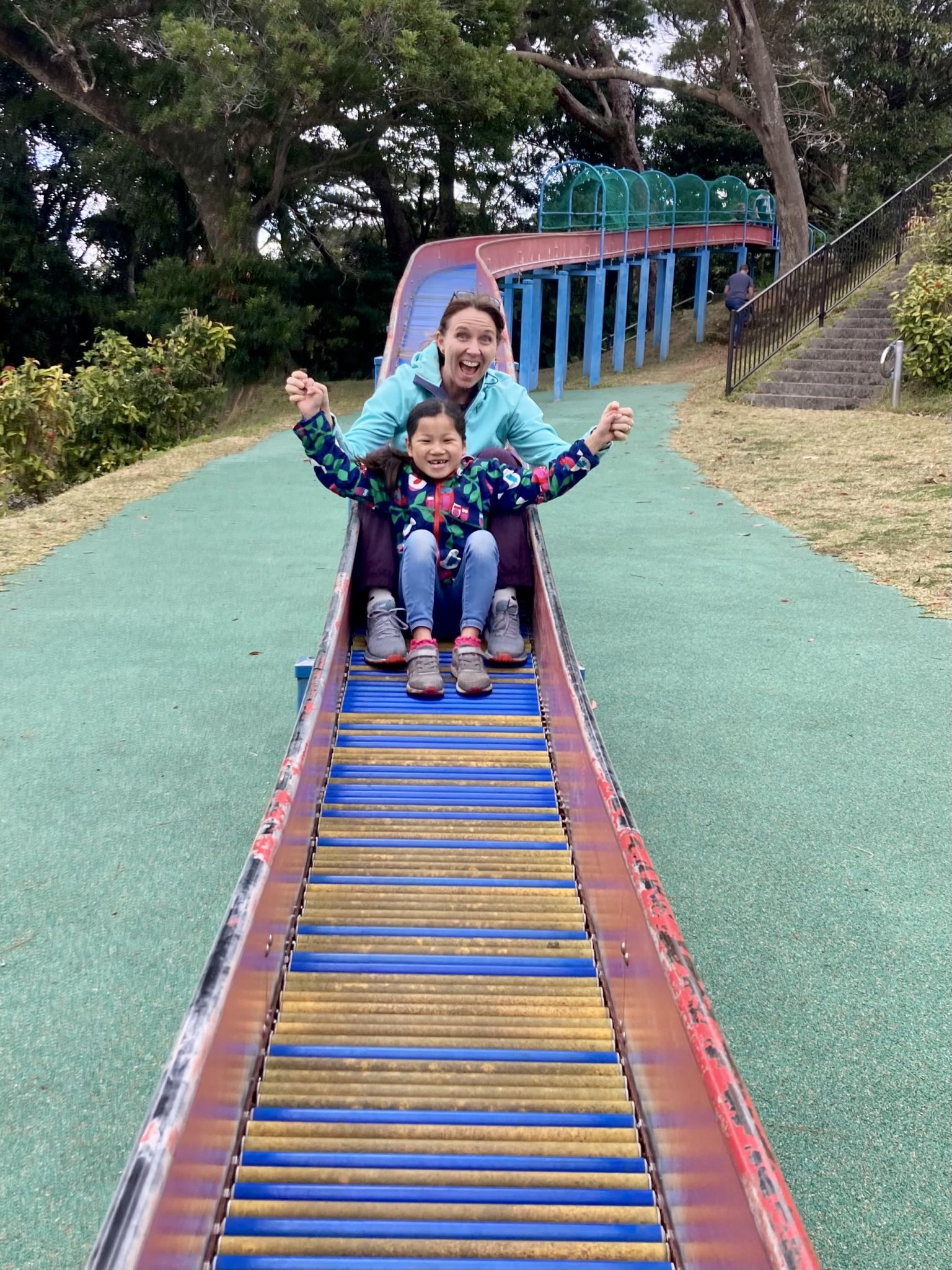 Feb 2023 – my daughter and me sliding down a roller side, which are common here in Japan.
I've maintained my goal weight since December. I feel great!
➡️ My energy feels more steady throughout each day and I don't have as many mood swings or energy slumps that I used to.
➡️ I've noticed major improvements in my overall health:
My emotions seem more regulated

I'm less stressed,

I don't get as winded while exercising

I'm stronger and able to move easier

My skin and hair look healthier. 
Just this month I have four friends starting the 30-Day Challenge for the first time. I'm so excited for them!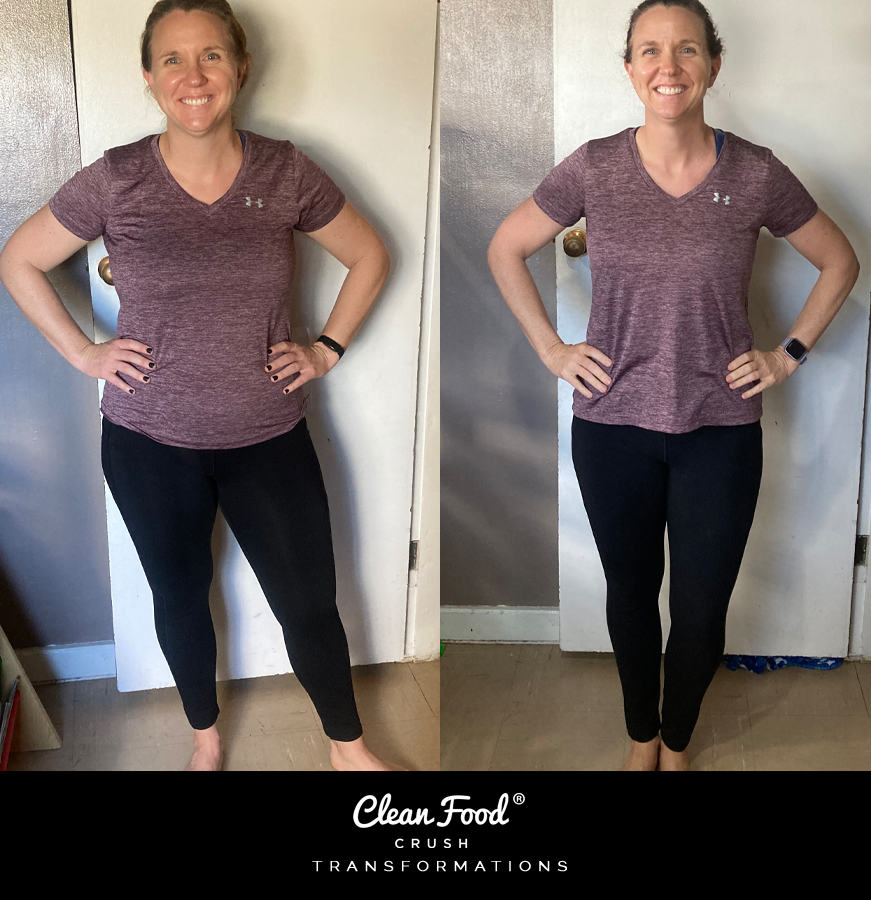 March 2022 – March 2023
I've learned so much about nutrition and what helps me feel my best.
I've also become a much better cook as a result of following the CFC recipes!
➡️I've gained a greater appreciation and love for my body.
➡️I'm more mindful of what I'm eating and how I'm feeling.
My tastes have changed and my cravings for sugar, gluten, simple carbs, and dairy have drastically reduced.
Whenever I don't get enough vegetables, I crave them. I reached my goal weight and have been able to maintain it for three months.
➡️My clothes fit better and I feel more comfortable and confident. I have continued to enjoy a clean-eating lifestyle while also enjoying the occasional non-clean treat in moderation and then hopping back on track.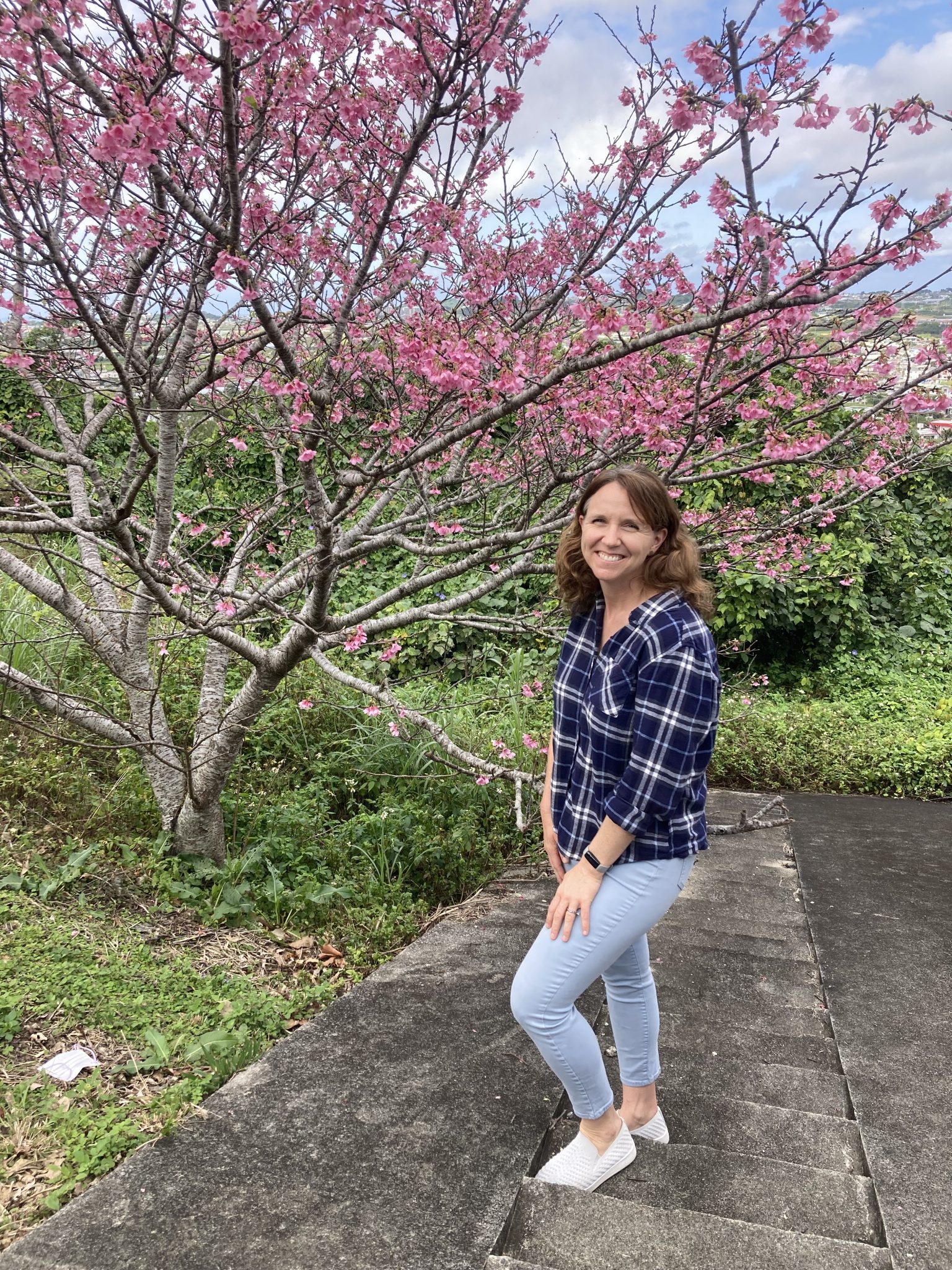 You think you'll have to eat less, but you're actually eating more; more of the healthy, nutritious food your body needs to function at its best.
It's hard at first to create new habits, but it gets easier and easier as time goes on, and you'll feel so much better. You do have to give up some things—junk food, old comforts and habits—but what you'll gain—healthy cravings, confidence, energy—makes it all worth it.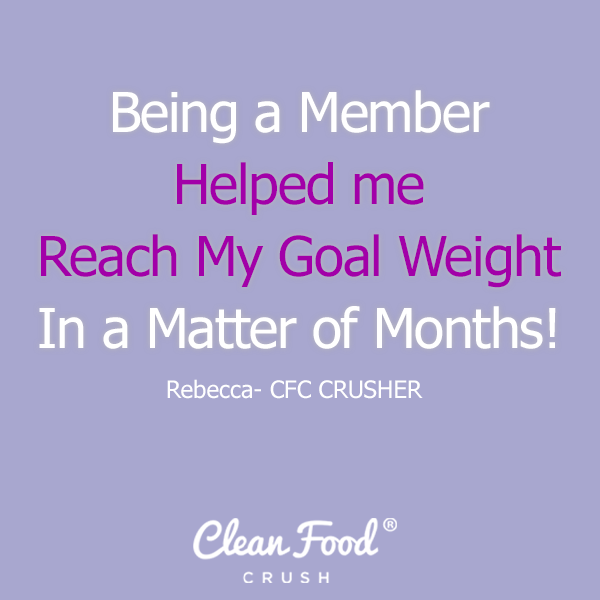 After completing two months of the Challenge, I decided to invest more in my health and become an annual member.
It's been valuable to me to have accountability and encouragement of the coaches and Facebook groups, and it's wonderful to have access to so many quality resources! It would have been a lot harder for me to stay on track with my new clean eating lifestyle if I hadn't become a member. Being a member helped me reach my weight goal in a matter of months.
– Rebecca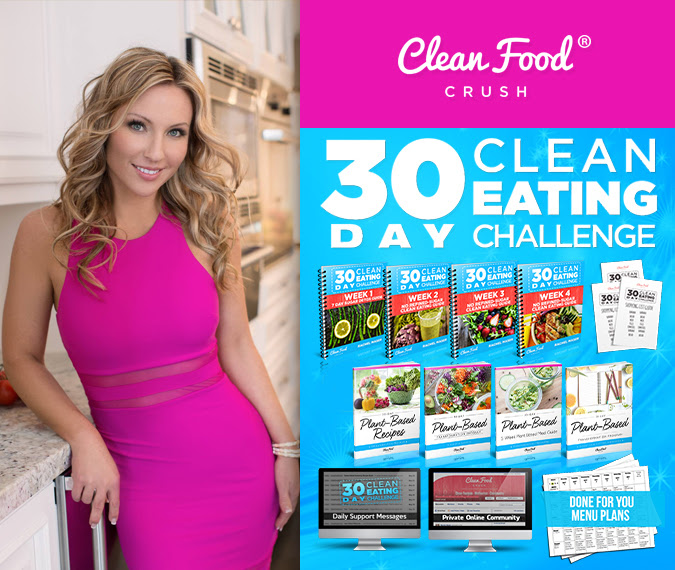 Ready to Get the Tools and Support That Helped Rebecca Succeed? Come and Join the Challenge!
Leave a Comment Below:
Related Posts :
..