22

Sep, 22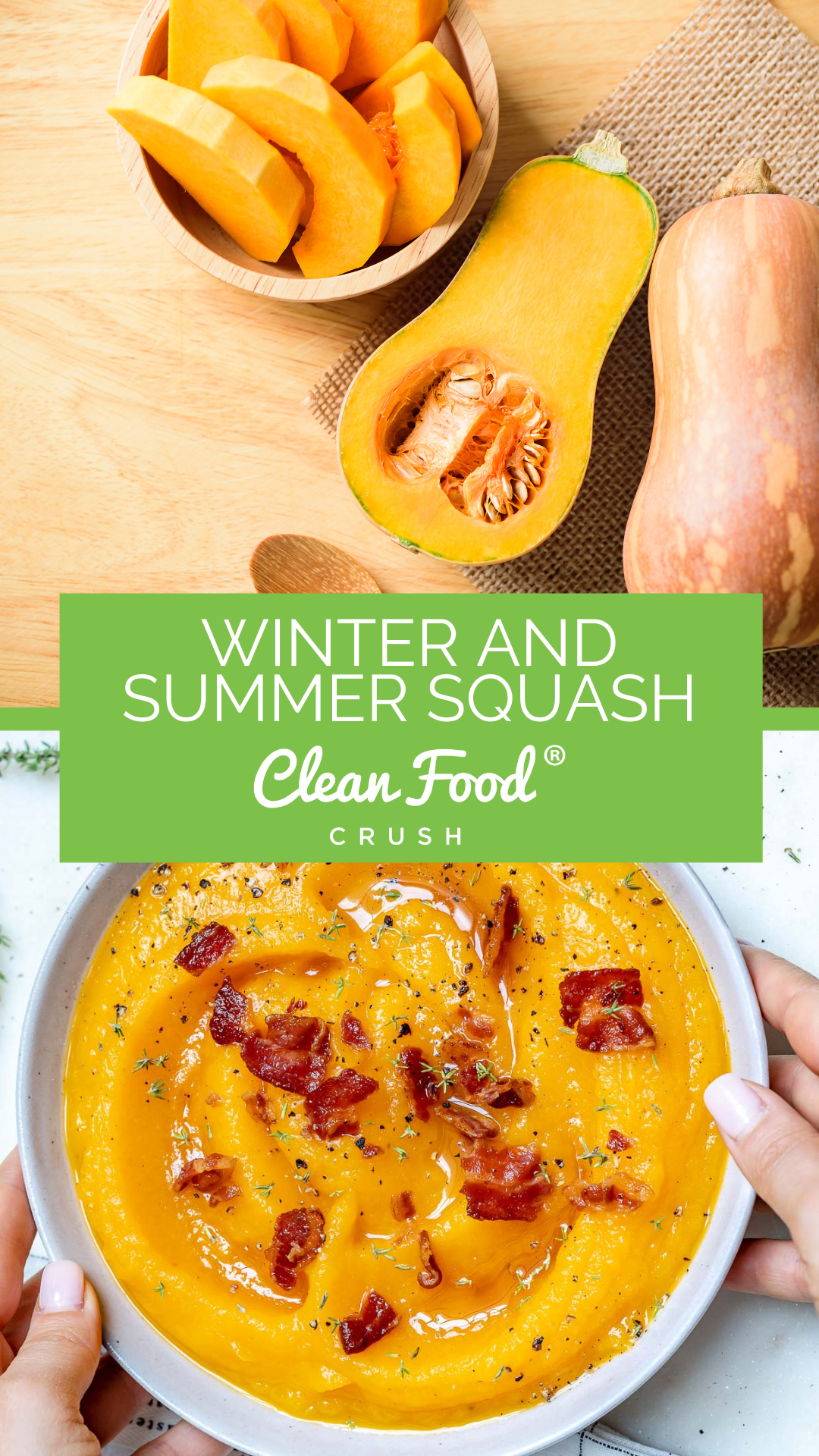 All About Squash
Squash: maybe you love it, maybe you hate it, or maybe you just haven't tried enough variations to fully appreciate this vegetable!
Squash is an excellent source of vitamins A, C, and B and contains many minerals like potassium and magnesium. They're rich in antioxidants and high in fiber and water, which helps digestion and hydration. They can help with eye, heart, hair, and skin health and can help balance your body's blood sugar, which is super important to overall health.
The different types of squash usually fall into two categories: winter and summer. These are slightly deceptive terms, as all kinds of squash are typically available year-round but were categorized initially based on which types would last through winter!
If you didn't realize how many different squash types there are, you're not alone! Here is a breakdown of all the fun and unique squash out there.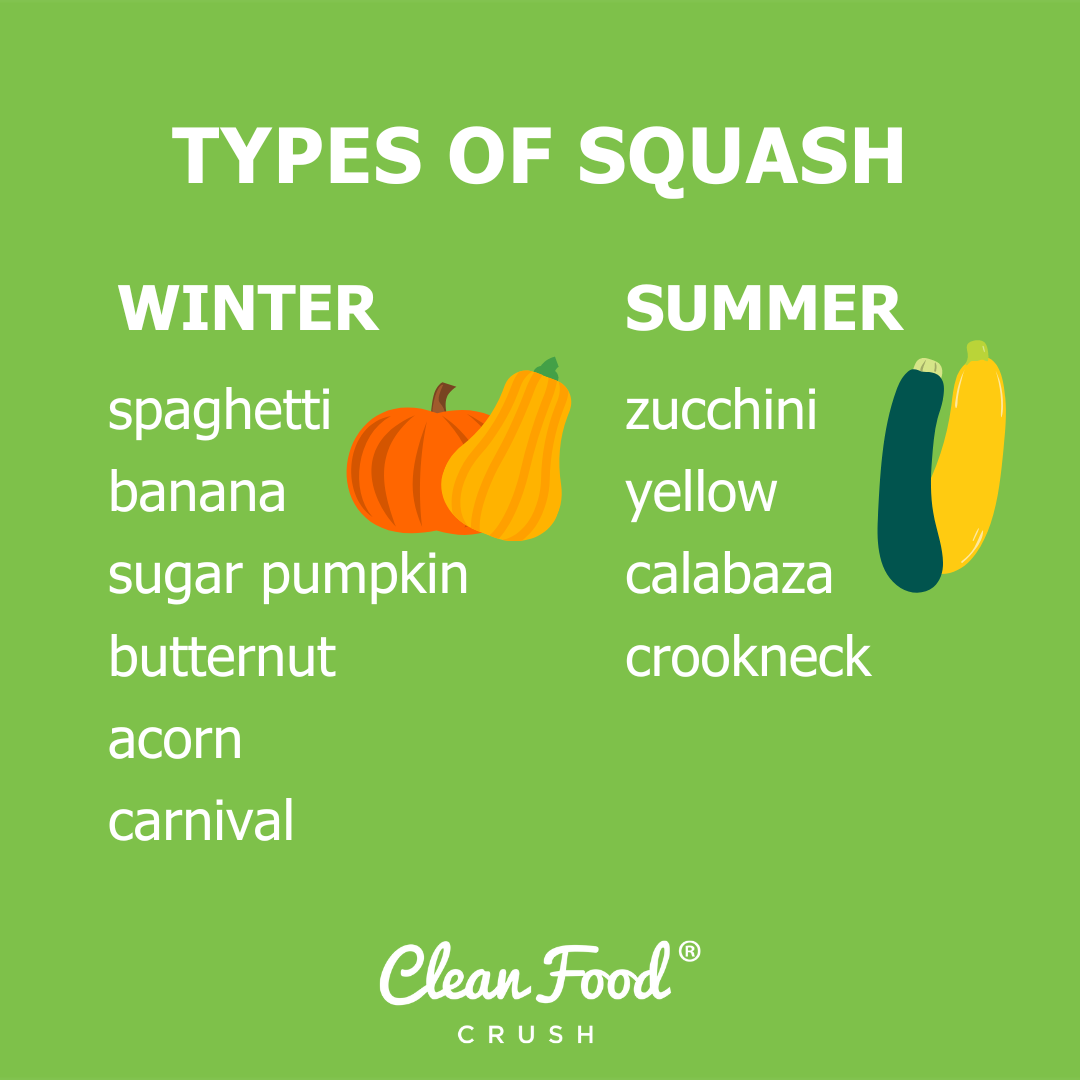 Winter vs. Summer Squash
Winter squash includes: spaghetti, butternut, acorn, sugar pumpkins, carnival, and banana.
Summer squash includes: zucchini, yellow, crookneck, and calabaza.
Spaghetti Squash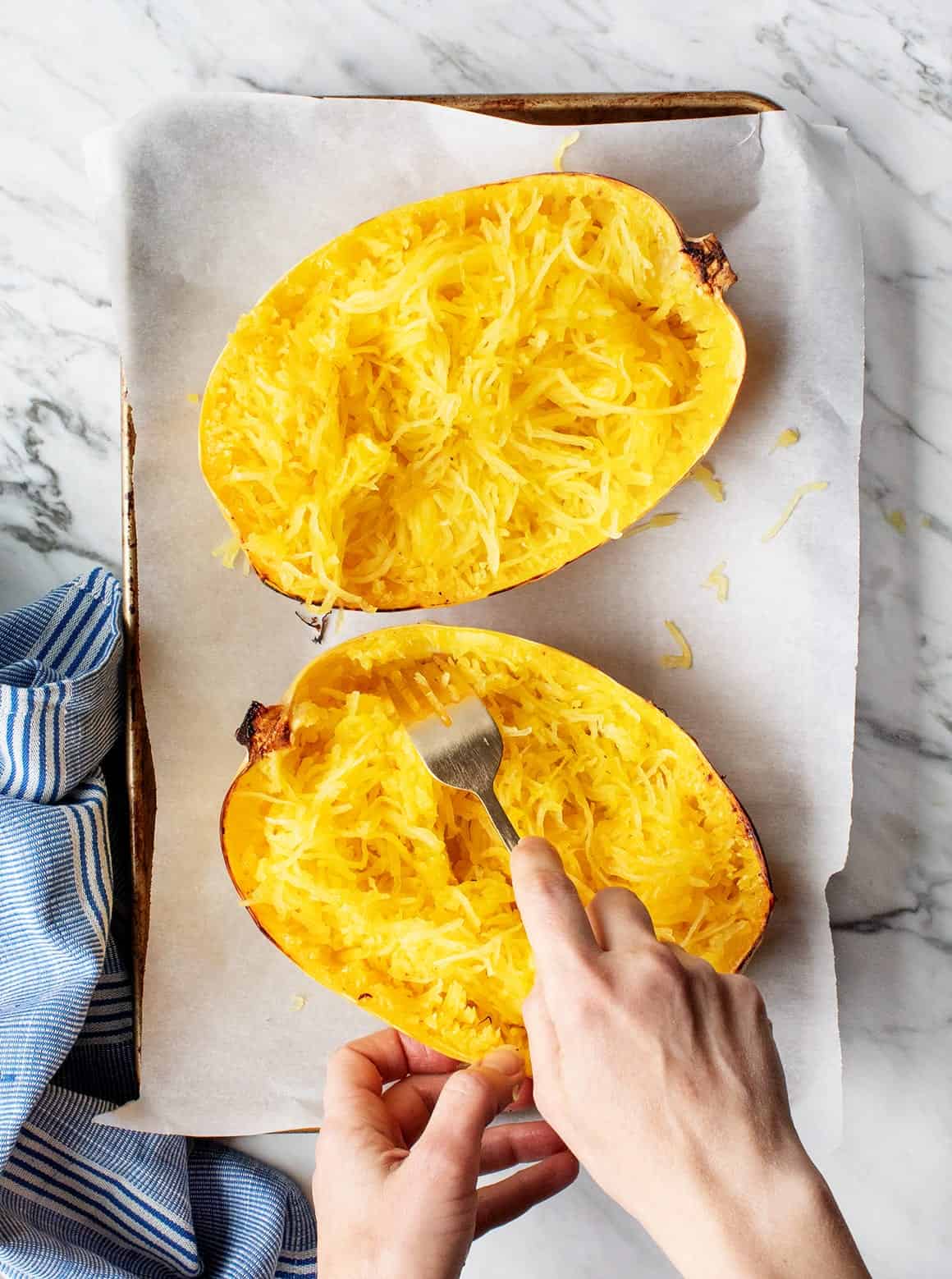 Spaghetti squash is yellow and oblong-shaped. It's a great substitute for regular pasta noodles if you're trying to watch carbs. When cut and cooked, it resembles spaghetti! This squash has many possibilities for delicious recipes, such as this Buffalo Chicken Stuffed Spaghetti Squash and this Bolognese Stuffed Spaghetti Squash! Both of these recipes make fantastic dinner options that are low in carbs but high in vitamins and nutrients!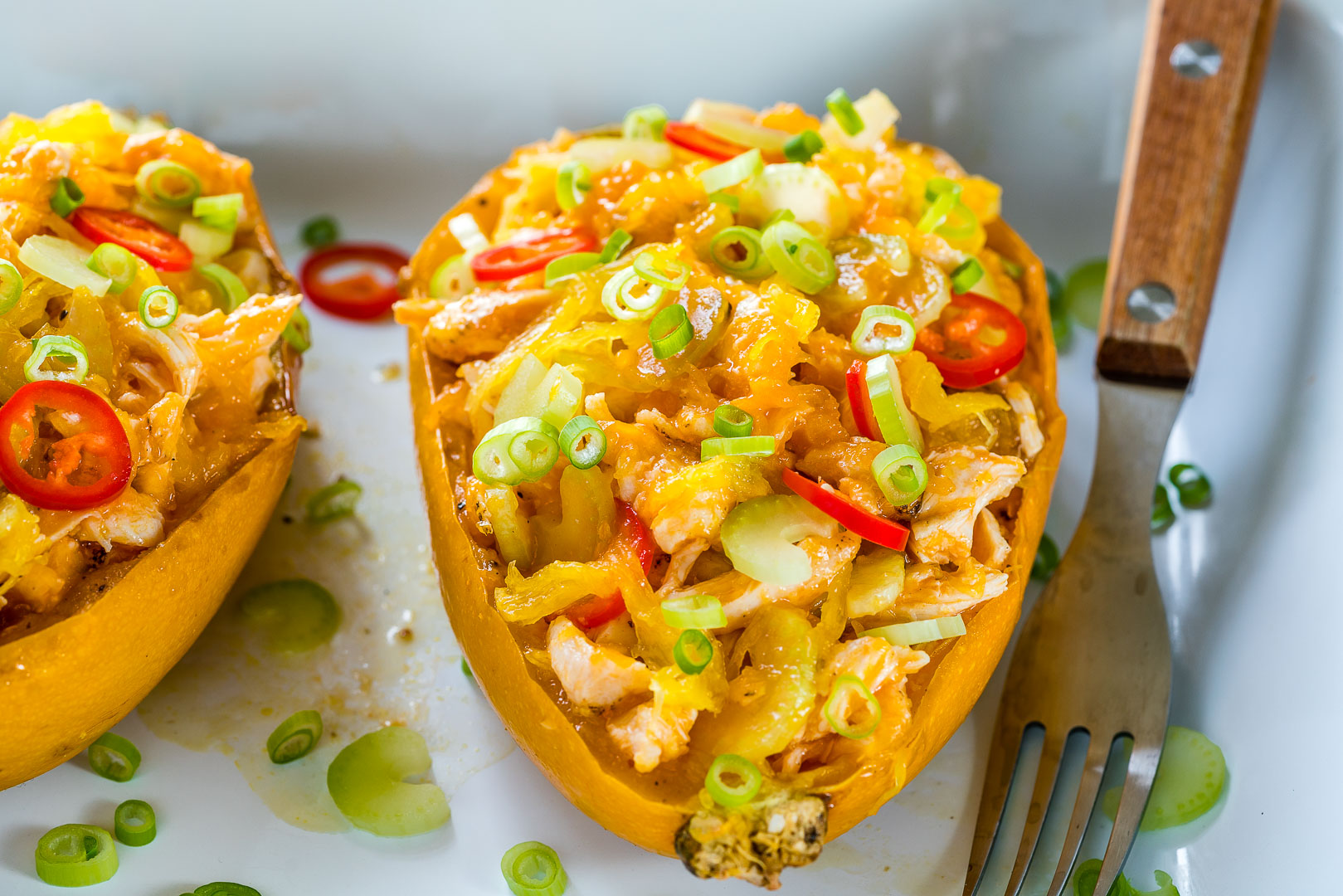 Buffalo Chicken Stuffed Spaghetti Squash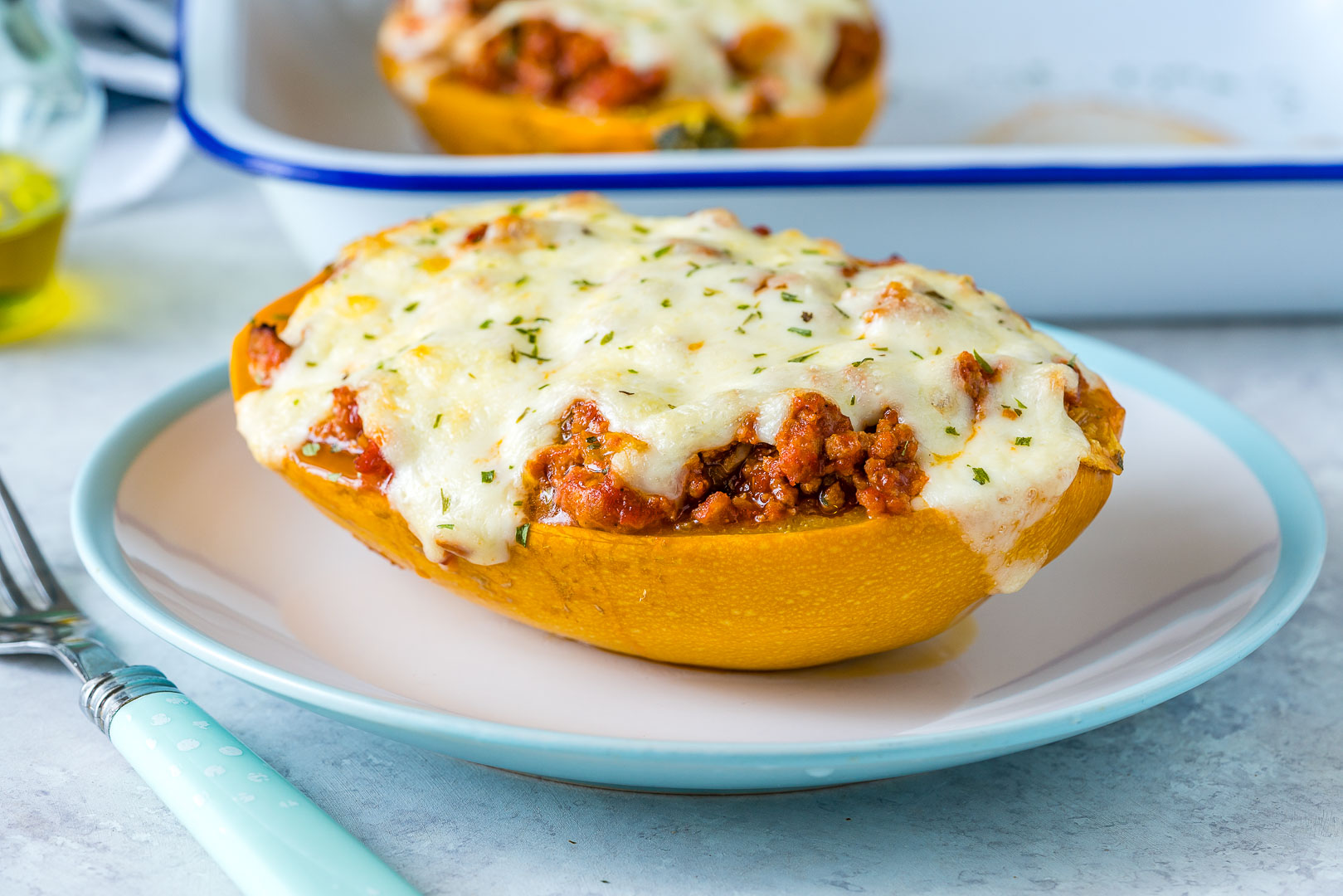 Bolognese Stuffed Spaghetti Squash
Butternut Squash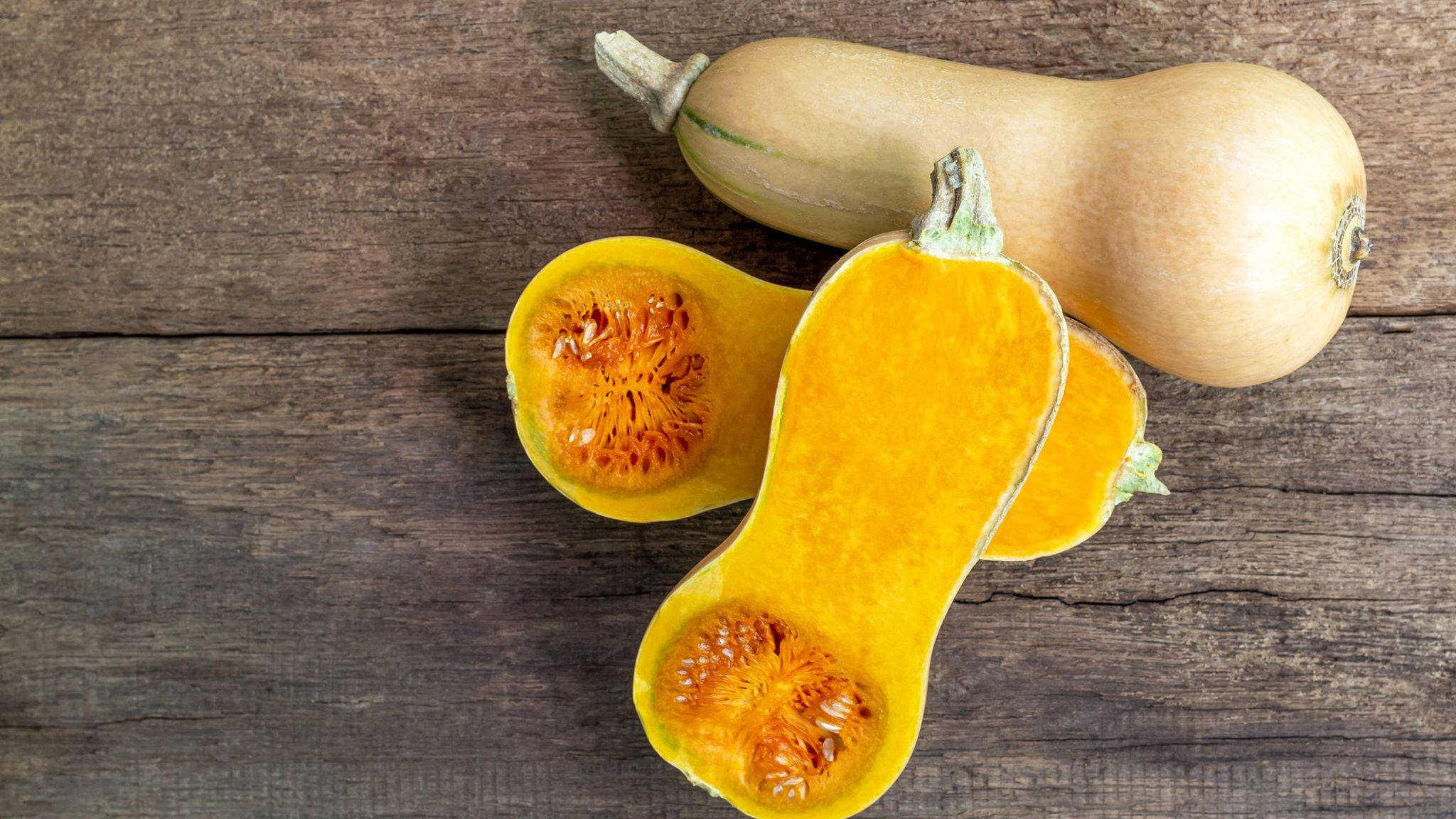 Butternut squash has the best shelf-life of all squash. When stored in a cool place, it can last for 3-6 months! They're great in stews and soups or chopped and roasted. You can even use them to make chili, such as this recipe which is a fan FAVORITE here at Clean Food Crush. These recipes are simple, easy, delicious, and perfect for a comforting autumn or winter evening!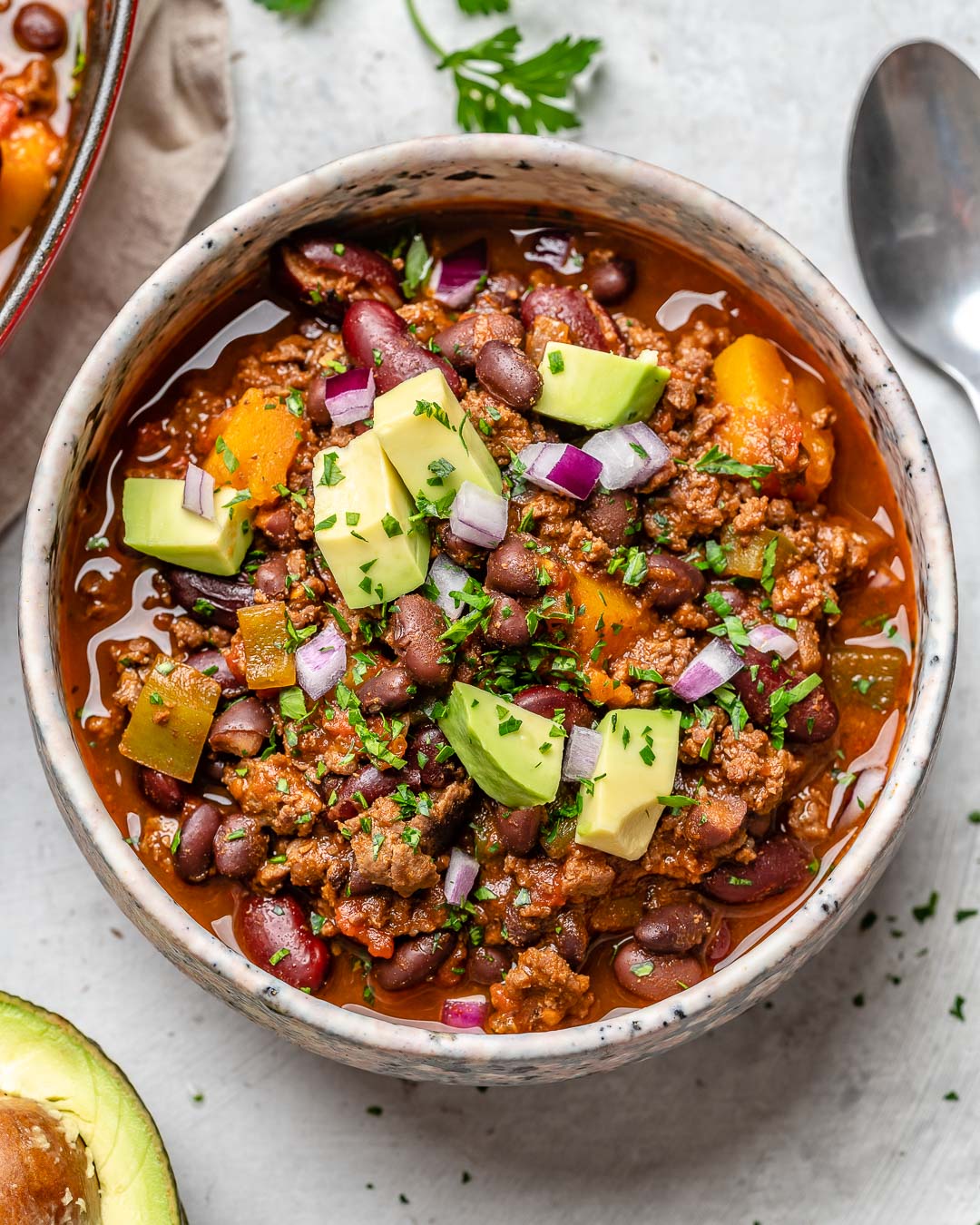 Butternut Squash Chili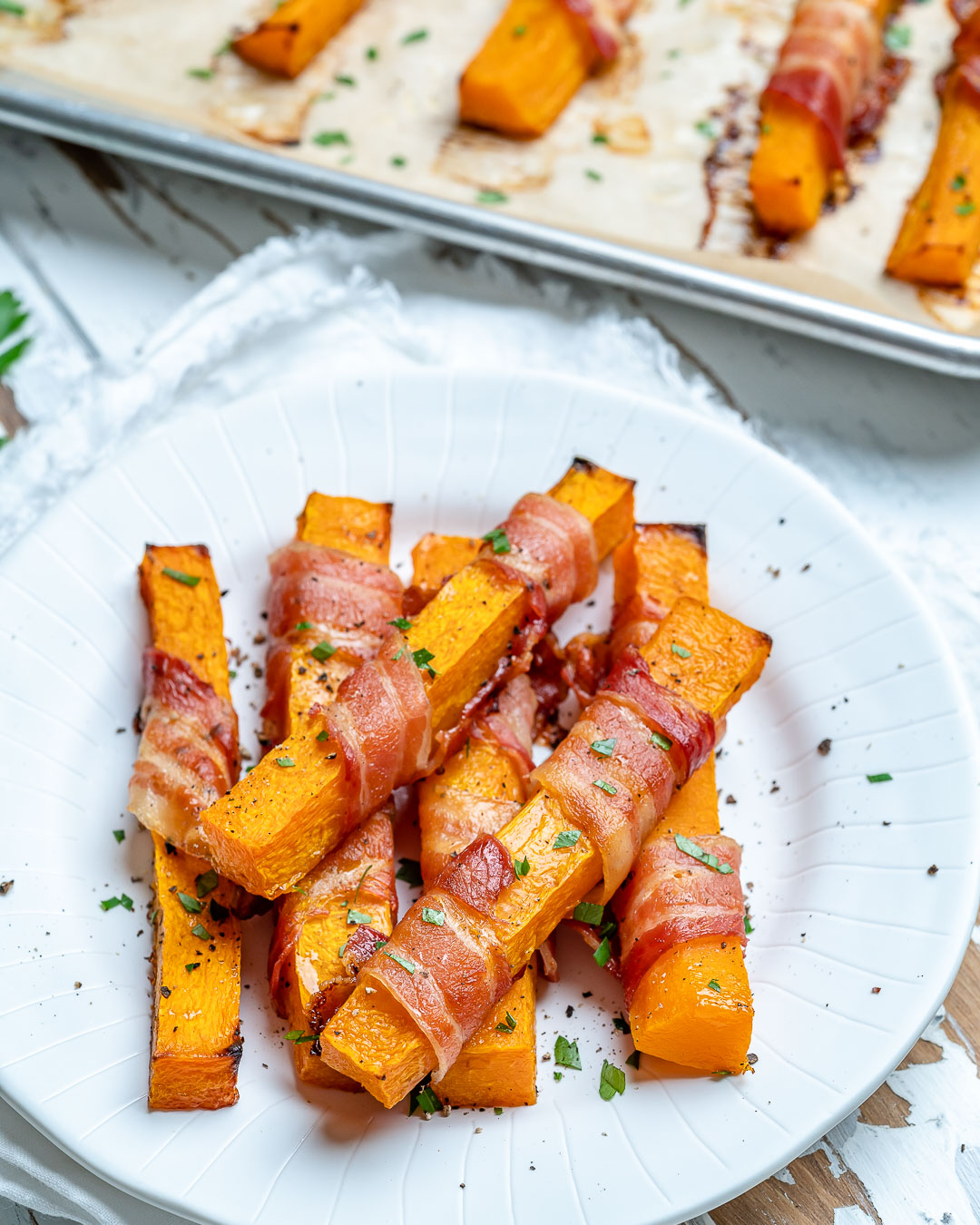 Bacon-Wrapped Butternut Squash Fries
Acorn Squash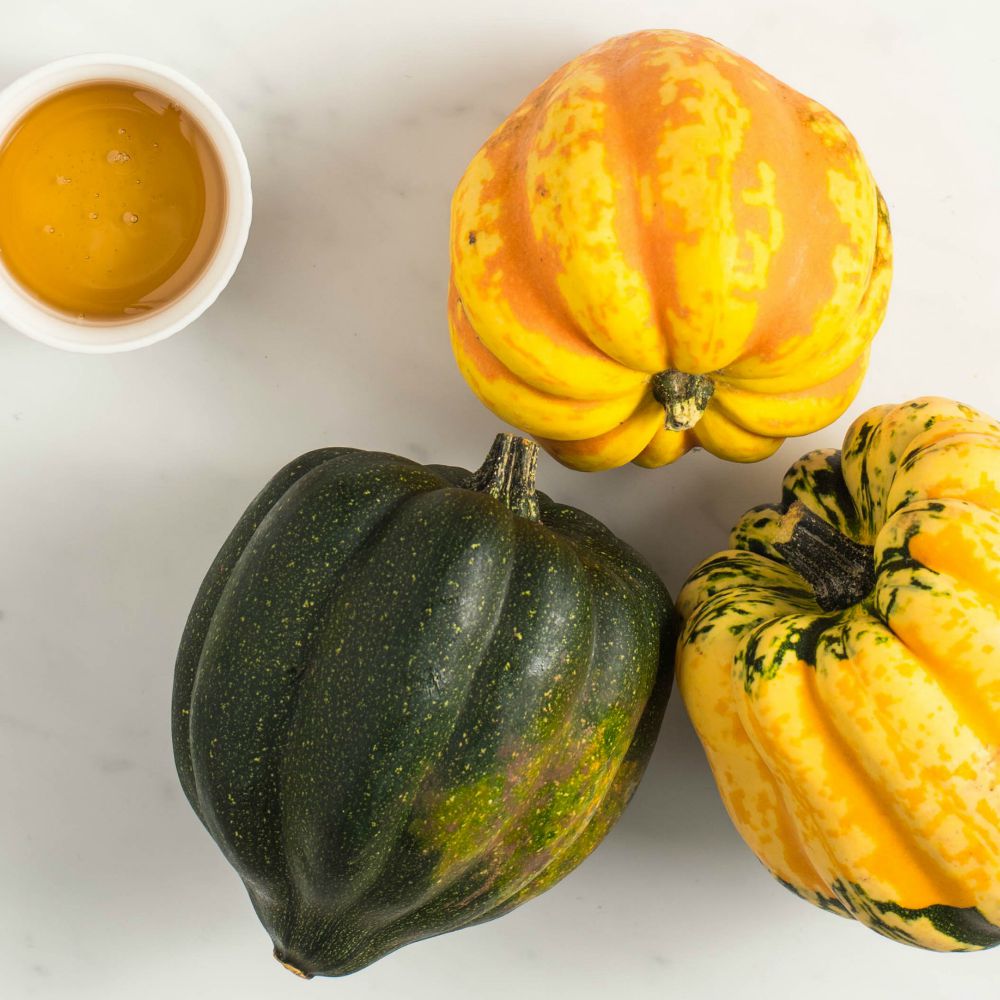 Acorn squash is smaller and, you guessed it, shaped like a big green acorn. It's sweeter than its counterparts and can be drizzled with syrup or cinnamon before cooking for a yummy flavor!
Sugar Pumpkin Squash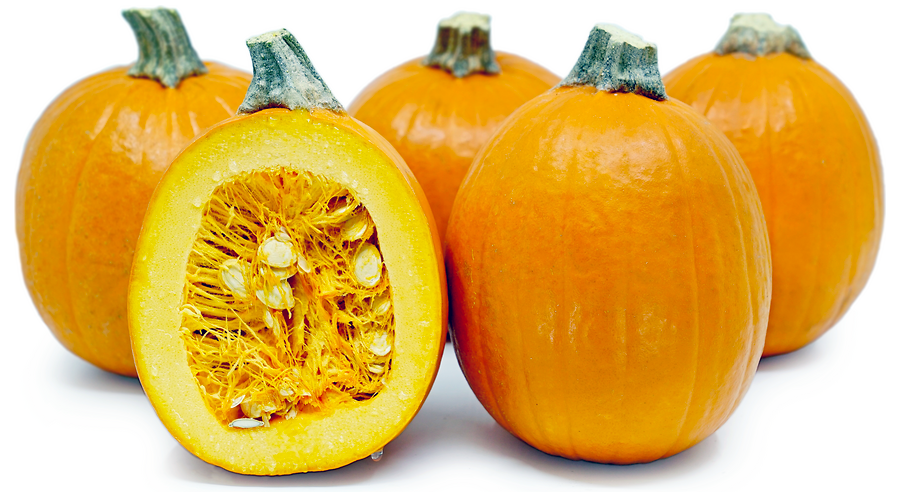 Sugar pumpkin squash is the smaller, more tasty version of the classic orange pumpkins we carve for Halloween. These squash are sweeter and can add lots of flavor and color to meals!
Carnival Squash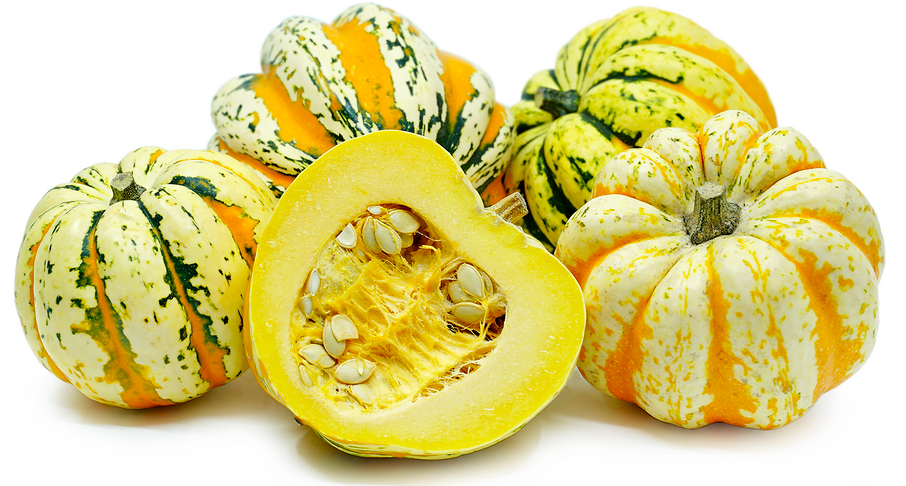 Carnival squash has unique markings and can be enjoyed baked, steamed, sliced on the grill, or stuffed. It's actually a hybrid of the sweet dumpling squash and the acorn squash but is slightly mellow and sweet than its relatives.
Banana Squash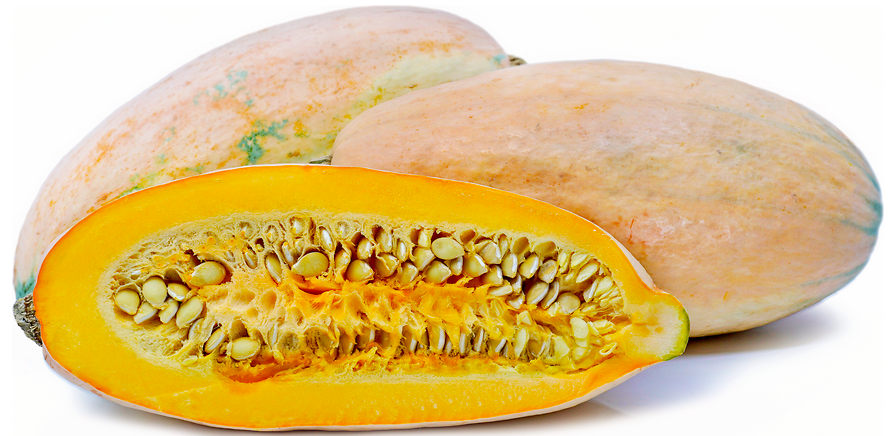 Banana squash is vaguely shaped like bananas, but the similarities stop there. However, they are super tasty and can be sliced into rings or cubes and baked similarly to butternut squash.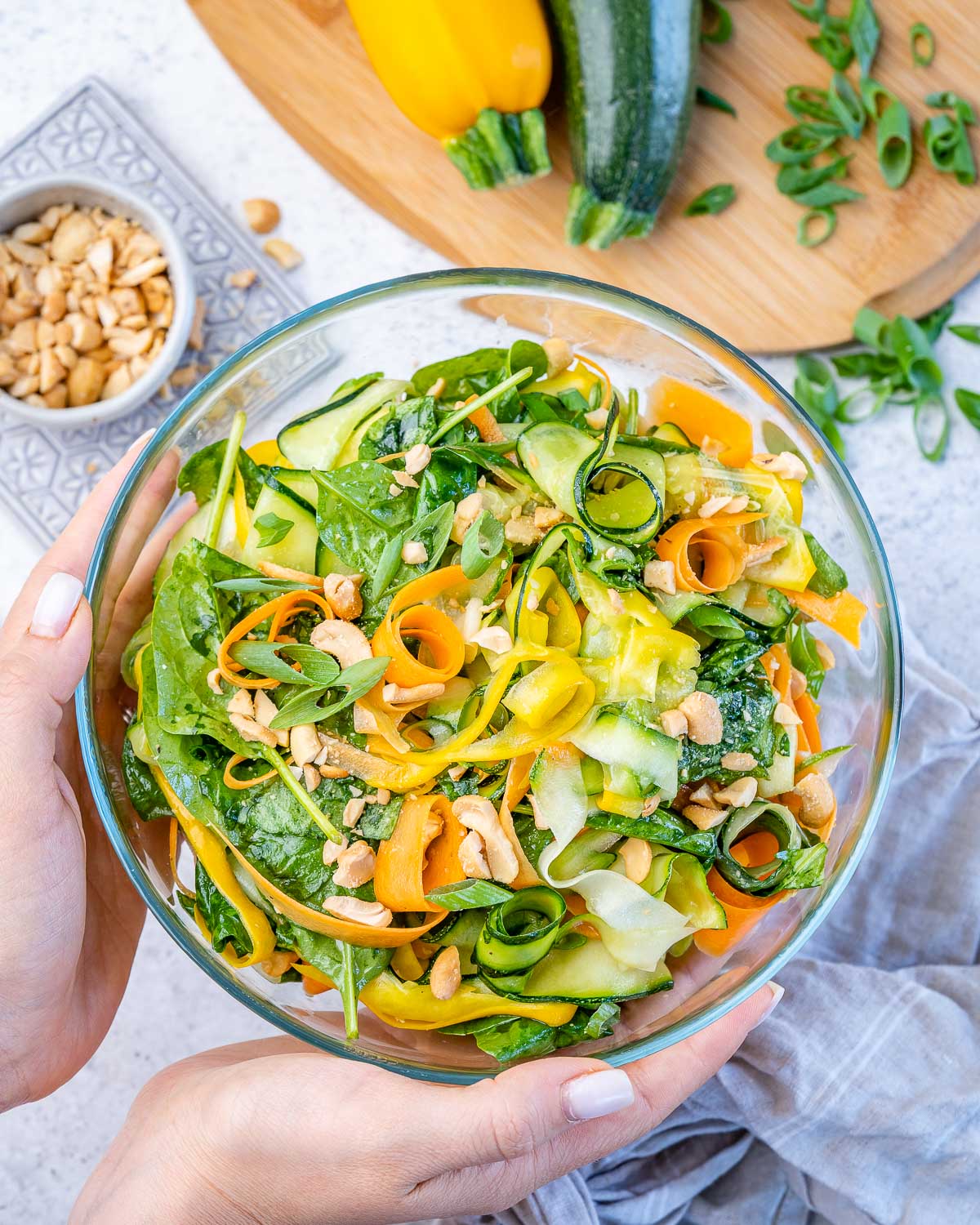 Summer Squash Ribbon Salad
Zucchini Squash
Zucchini squash is regular zucchini – did you know it's classified as a squash?! Zucchinis range in size but are packed with flavor and nutrients! The recipe possibilities are almost endless, but some of my favorites include this refreshing Summer Squash Ribbon Salad and this refreshing Summer Zucchini Salad. Or you can try a warmer, more savory recipe like this one pan Sausage Summer Squash Skillet.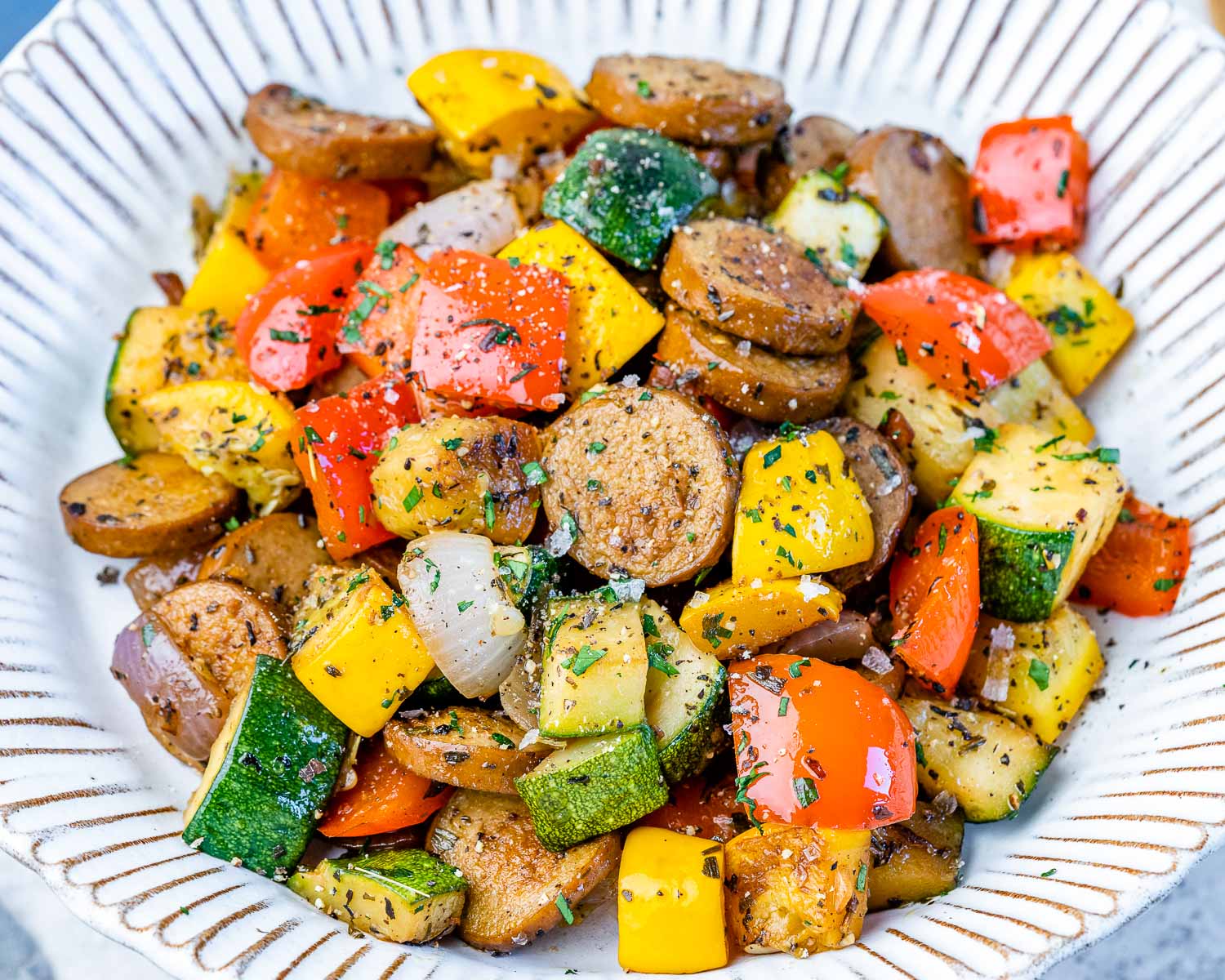 Sausage Summerr Squash Skillet
Yellow Squash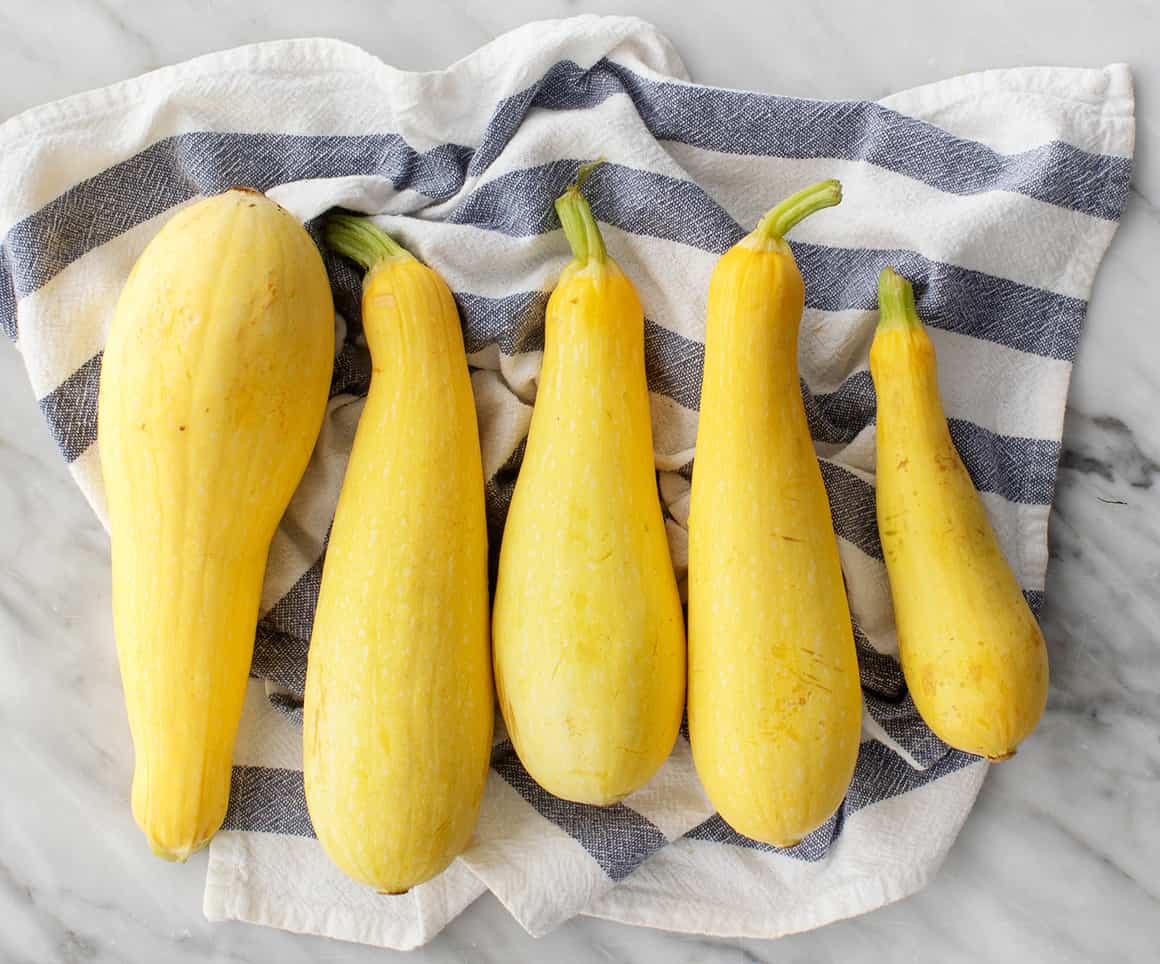 Yellow squash is basically the cousin to zucchini: same taste, similar texture, just different colors. Yellow squash can be used interchangeably with zucchini. Or, you can cook the two squash together to make a fun, colorful meal such as this French Inspired Ratatouille. Ratatouille might be one of the most interesting and super delicious ways to get in a few servings of veggies with your evening meal!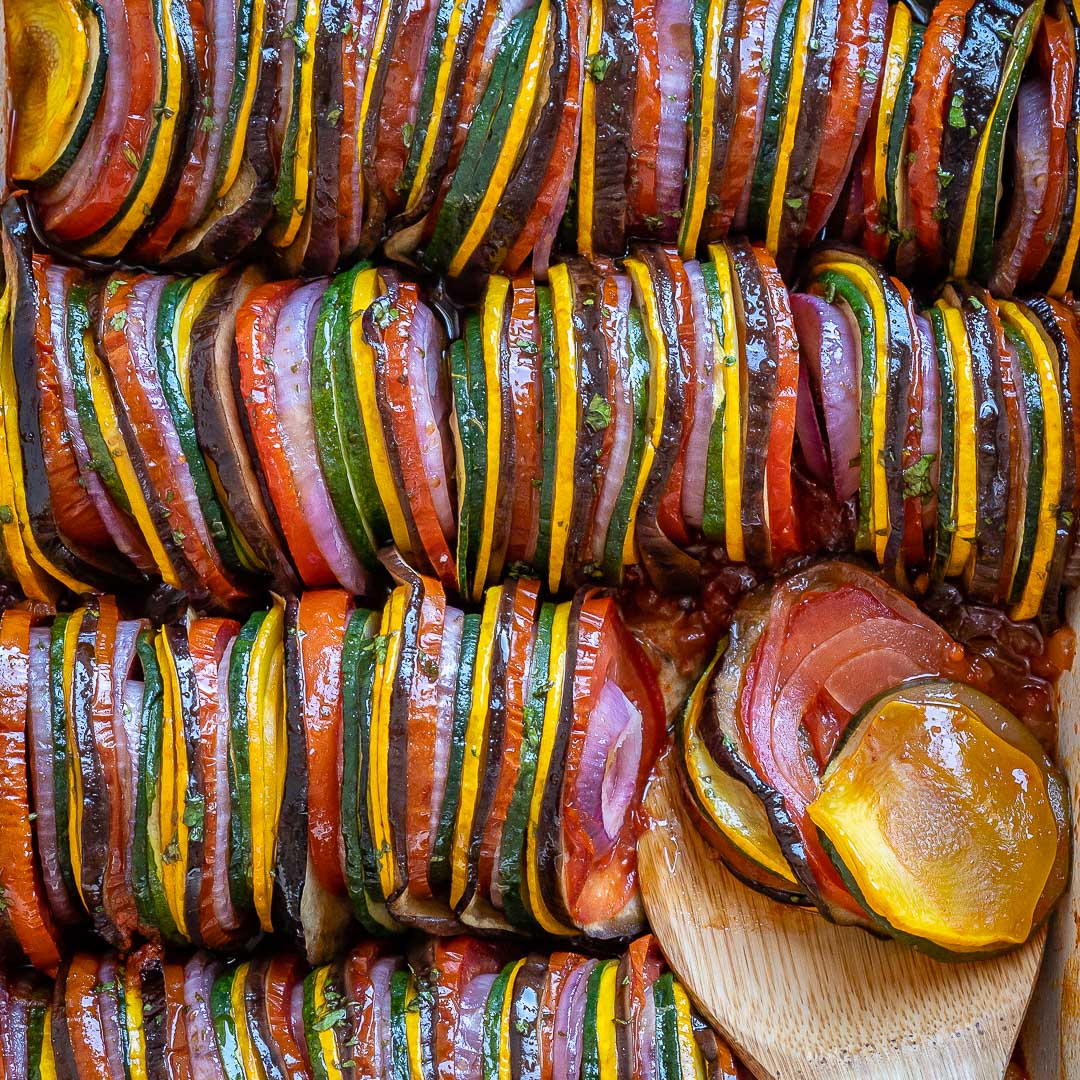 French Inspired Ratatouille
Crookneck Squash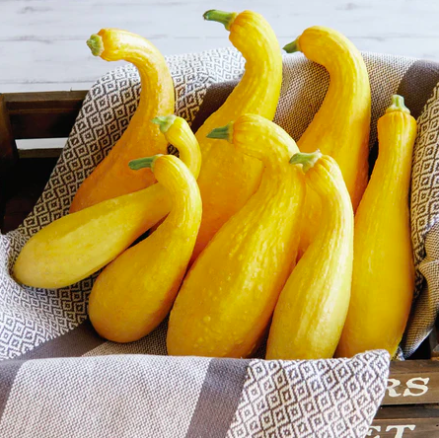 Crookneck squash is very similar to yellow squash in flavor and size. They have a small bend at the top, giving them their fun name! This type can also be interchangeable with zucchini or yellow squash! If you want to try crookneck squash, consider this spectacular tasting Lemon + Parmesan Marinated Summer Squash Salad, which makes an excellent side dish for BBQ night or to bring to a potluck-type party.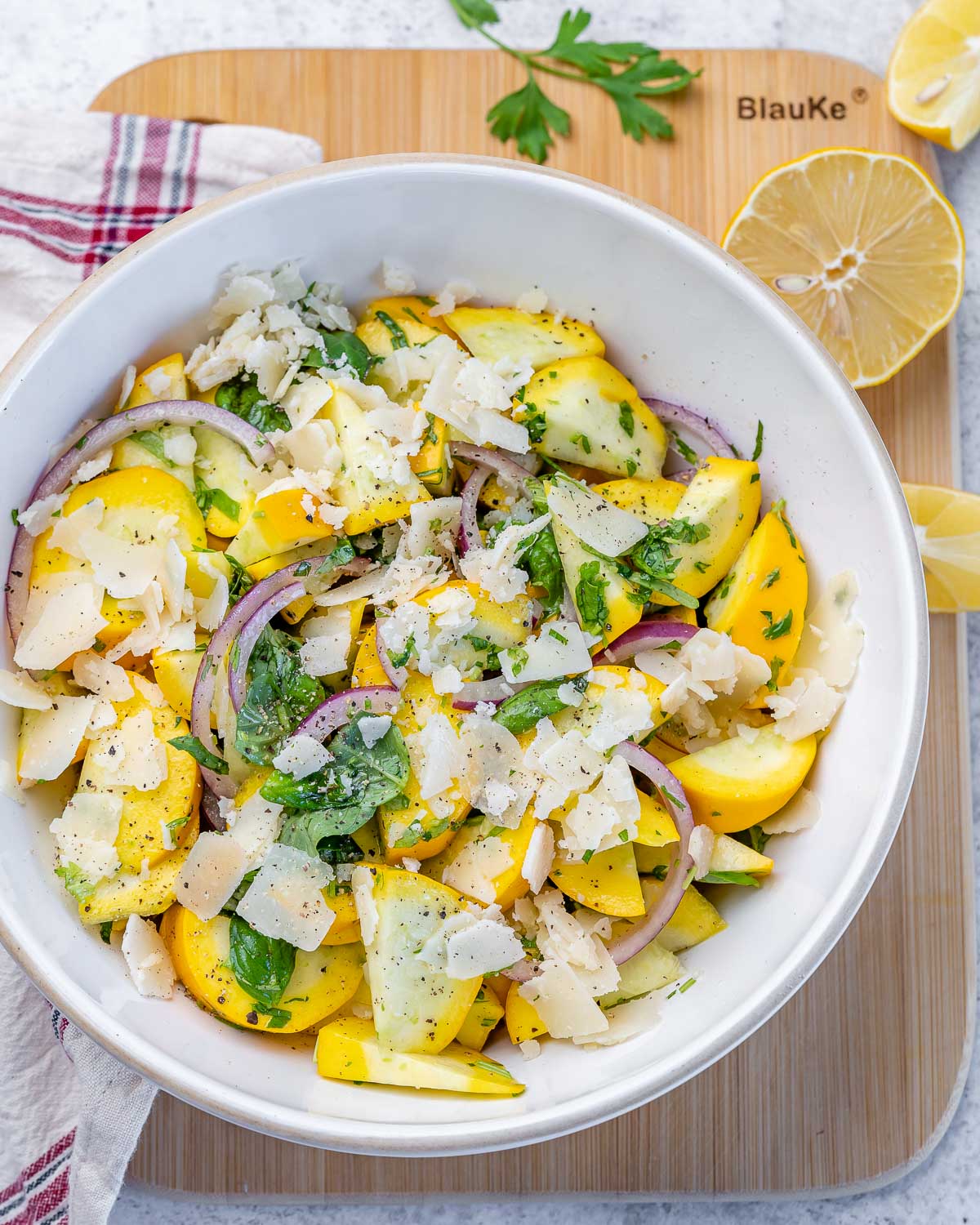 Lemon + Parmesan Marinated Summer Squash Salad
Calabaza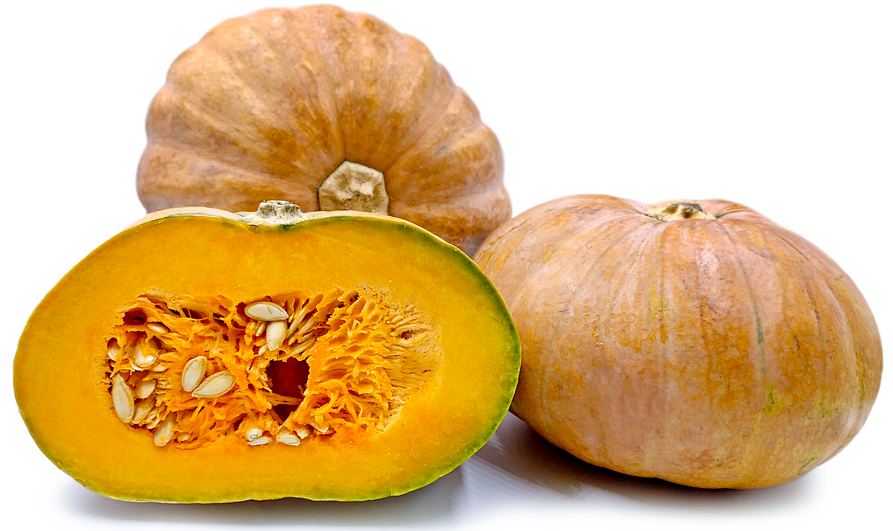 Calabaza, or "little squash," is Spanish squash! They come in two varieties: a slender zucchini-like kind and a roly-poly round kind.  Similar to butternut squash in flavor and pumpkin in appearance, calabaza is also called West Indian pumpkin or Cuban squash.
This is by no means an exhaustive list. There are SO many kinds of squash out there that offer delicious and unique flavors. This versatile veggie can be steamed, baked, mashed, sliced, or cubed into various dishes.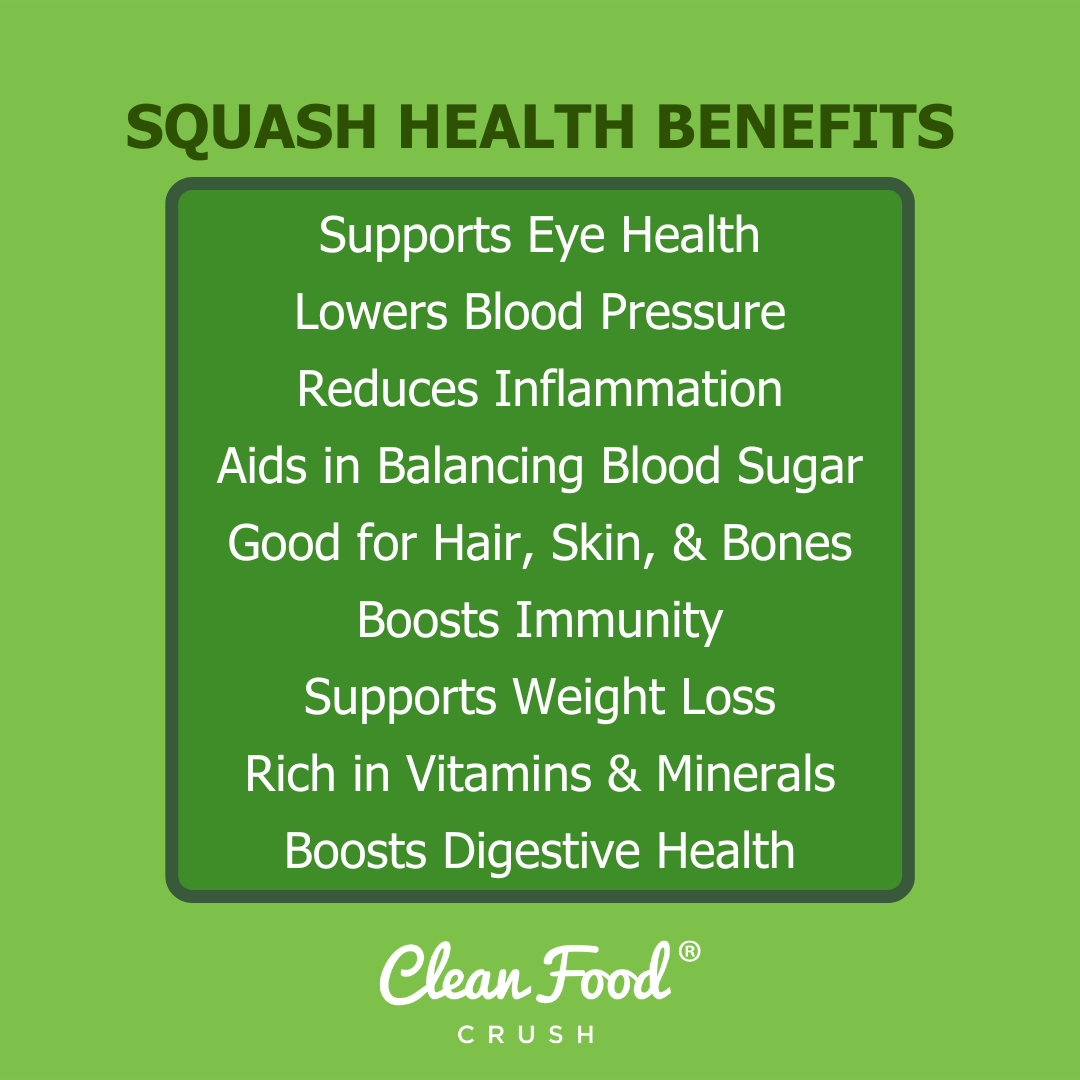 Squash provides an incredible amount of health and nutritional benefits, plus they can add fun color to your recipes!
With so many different kinds, I hope you can find some you like and incorporate them into your next meal!
Let me know your favorite way to prepare squash in the comments.
Leave a Comment Below:
Related Posts :
..