14

Jul, 22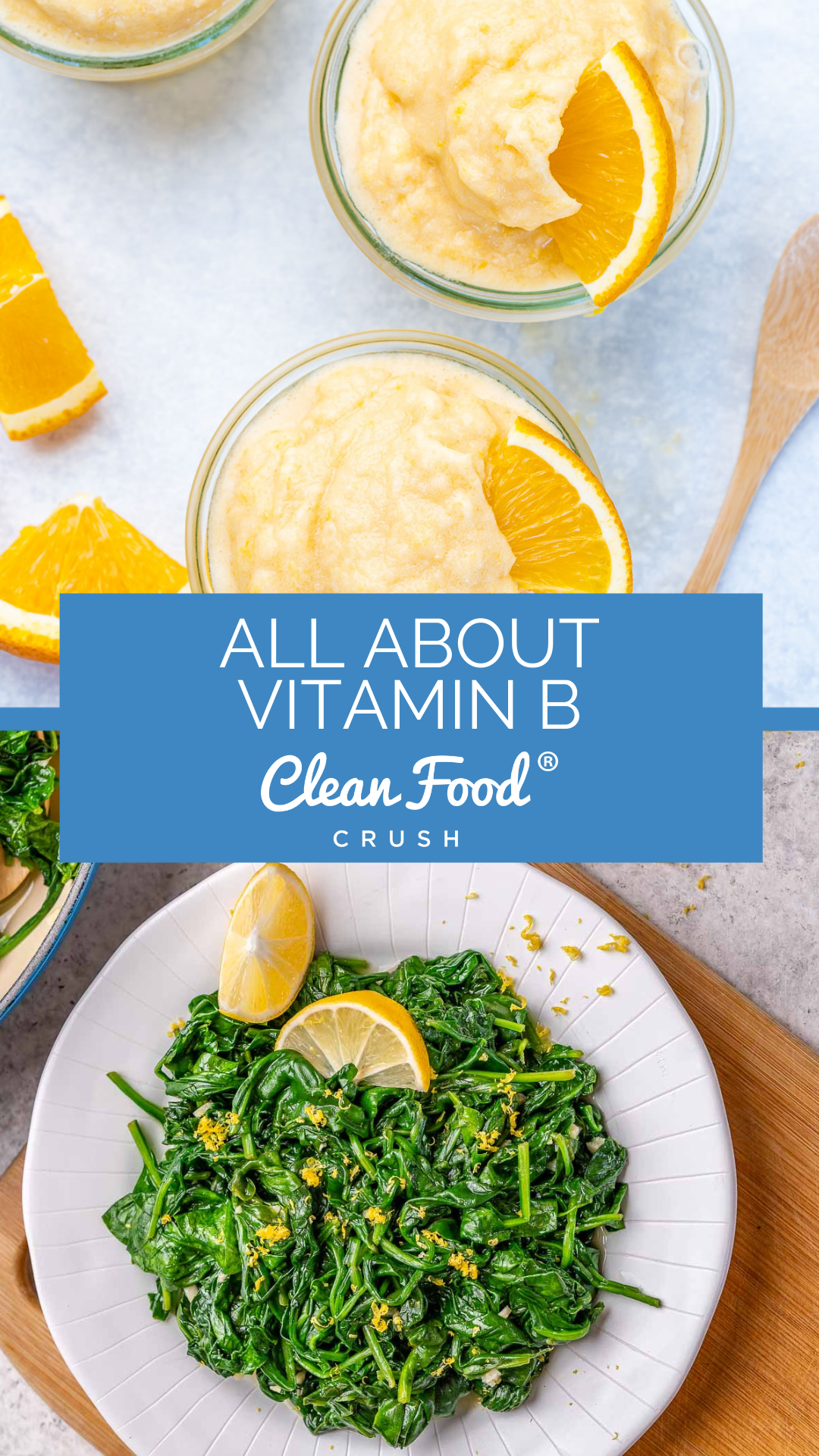 Vitamin B: Why It's Important and How You Can Get It
We all know the importance of consuming the necessary daily vitamins and minerals to keep our bodies working efficiently and maintaining our overall health. We can get most of our vitamins and nutrients from the food we eat, but sometimes we may need to supplement if we're not eating foods with high enough levels of that mineral.
It helps enzymes in our bodies do their jobs effectively and keeps our cells functioning so they can break down carbohydrates and transport nutrients throughout the body.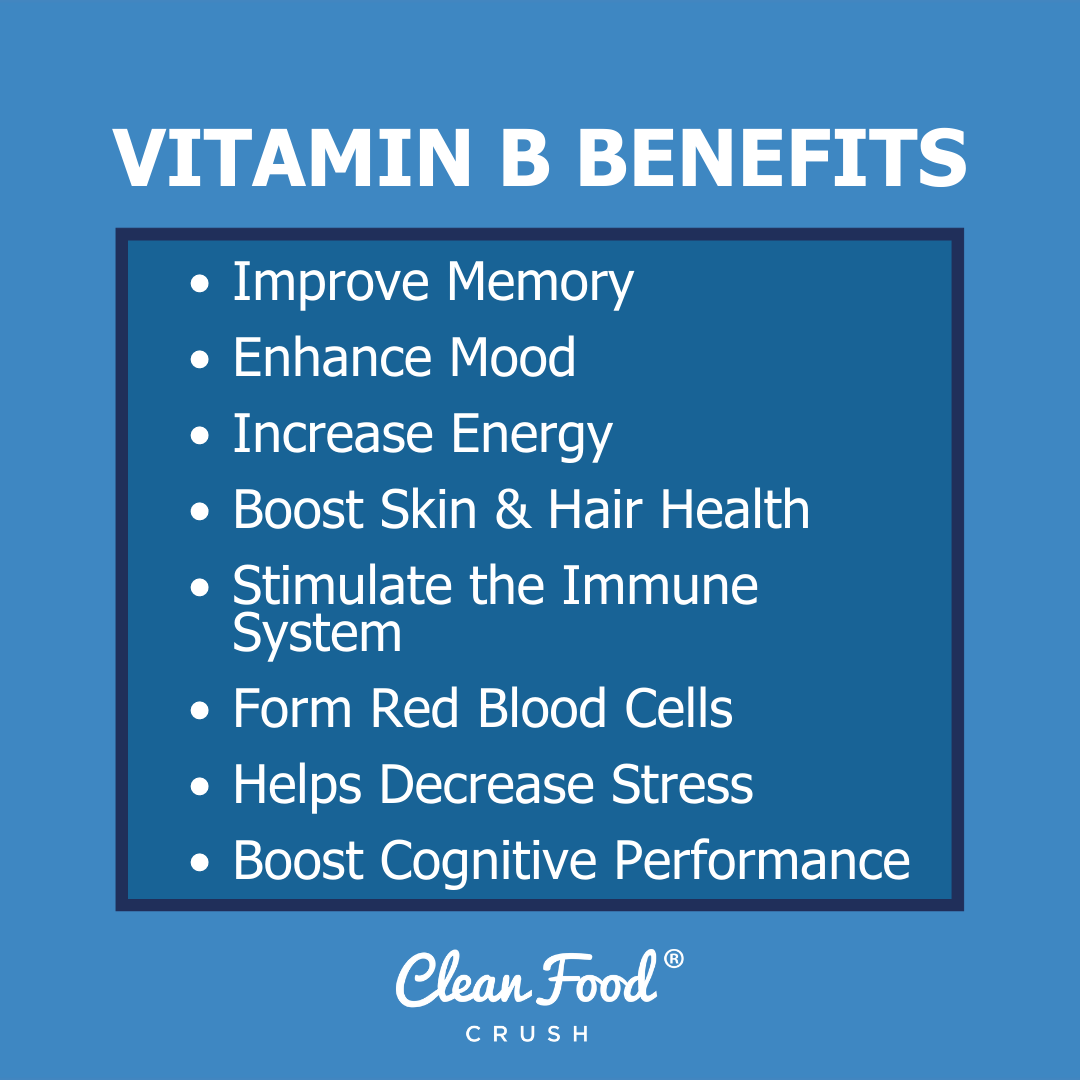 Vitamin B complex may help prevent infections and promote cell health, red blood cell growth, energy levels, eyesight, digestion, and appetite. This vitamin also supports proper nerve function, hormones and cholesterol production, cardiovascular health, and muscle tone.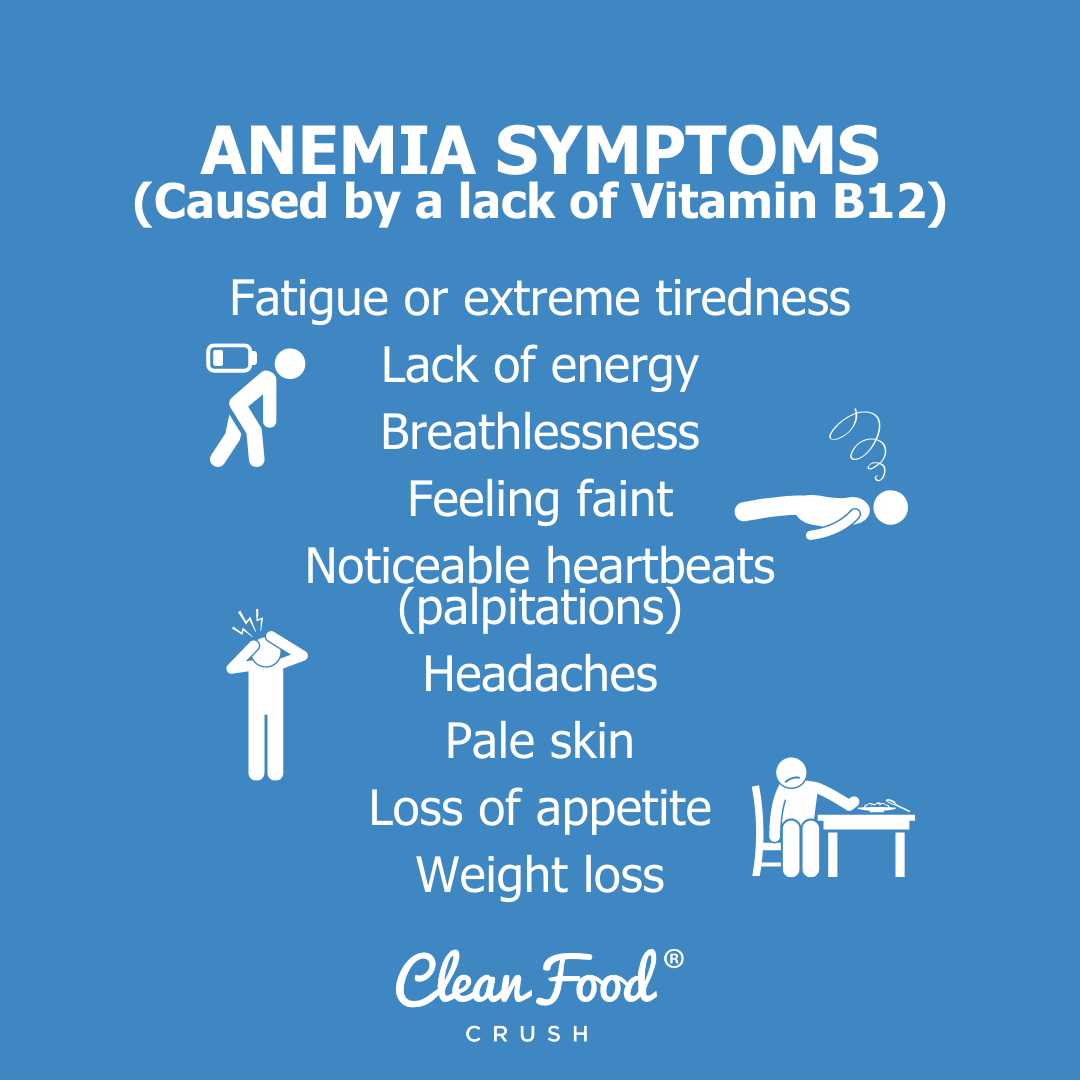 Vitamin B plays a vital role in keeping our brains running correctly. Adequate amounts of B vitamins are essential for optimal physiological and neurological functioning. Some studies have even shown that Vitamin B6 can help prevent Parkinson's Disease. It also may help prevent melanoma, a type of skin cancer, and may help reduce stress and chronic fatigue.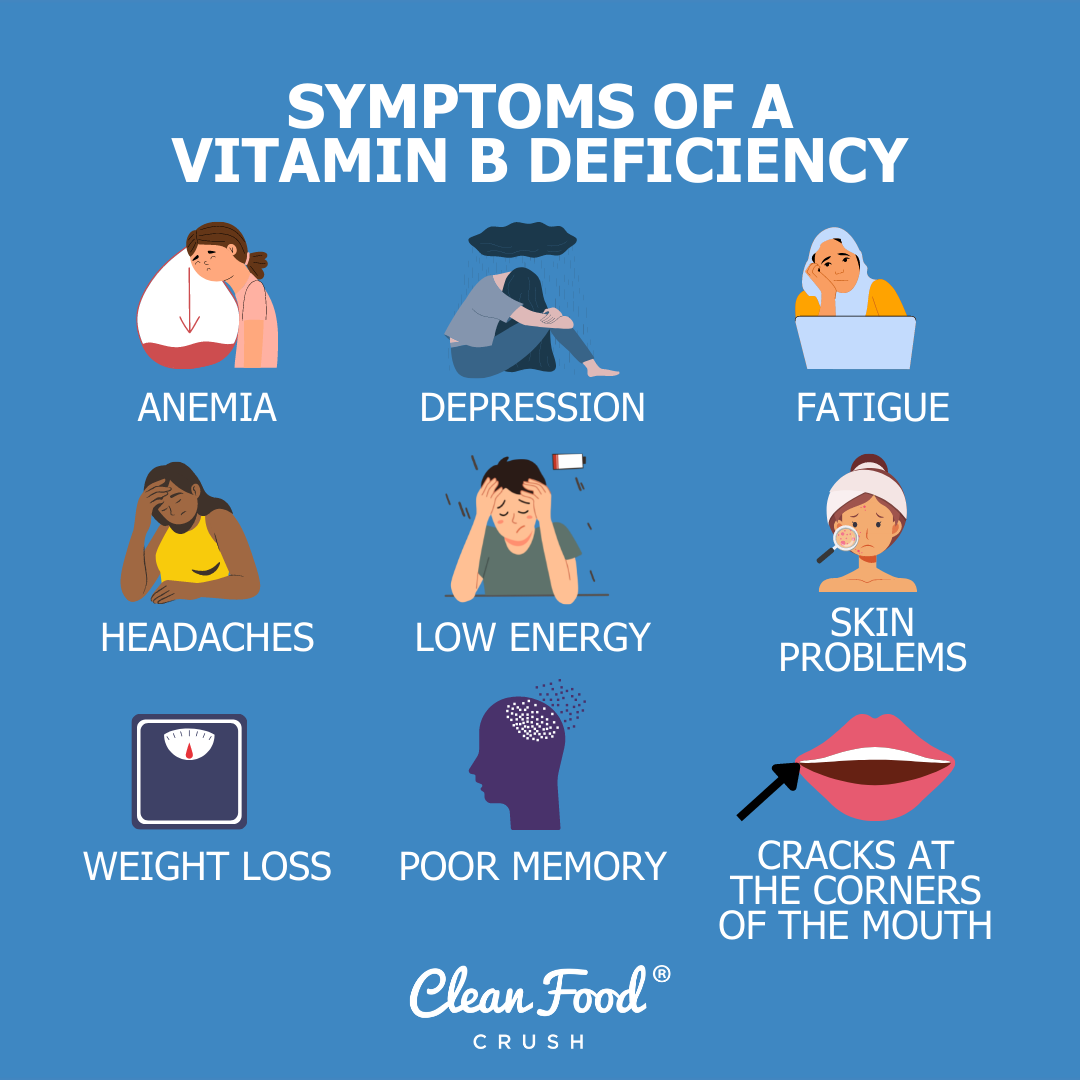 B vitamins are also essential for those who are pregnant or breastfeeding. These vitamins aid in fetal brain development and reduce birth defects risk. They may help manage energy levels, ease nausea, and lower the risk of developing preeclampsia.
The recommended daily allowance (RDA) of B complex vitamins varies by age, gender, and condition. However, these are the recommended daily intakes for women and men: 
Women: 
B1: 1.1 milligrams (mg)
B2: 1.1 mg
B3: 14 mg NE
B5: 5 mg
B6: 1.3 mg
Biotin: 30 micrograms (mcg)
Folic acid: 400 mcg DFE
B12: 2.4 mcg
Men: 
B1: 1.2 mg
B2: 1.3 mg
B3: 16 mg NE
B5: 5 mg
B6: 1.3 mg
Biotin: 30 mcg
Folic acid: 400 mcg DFE
B12: 2.4 mcg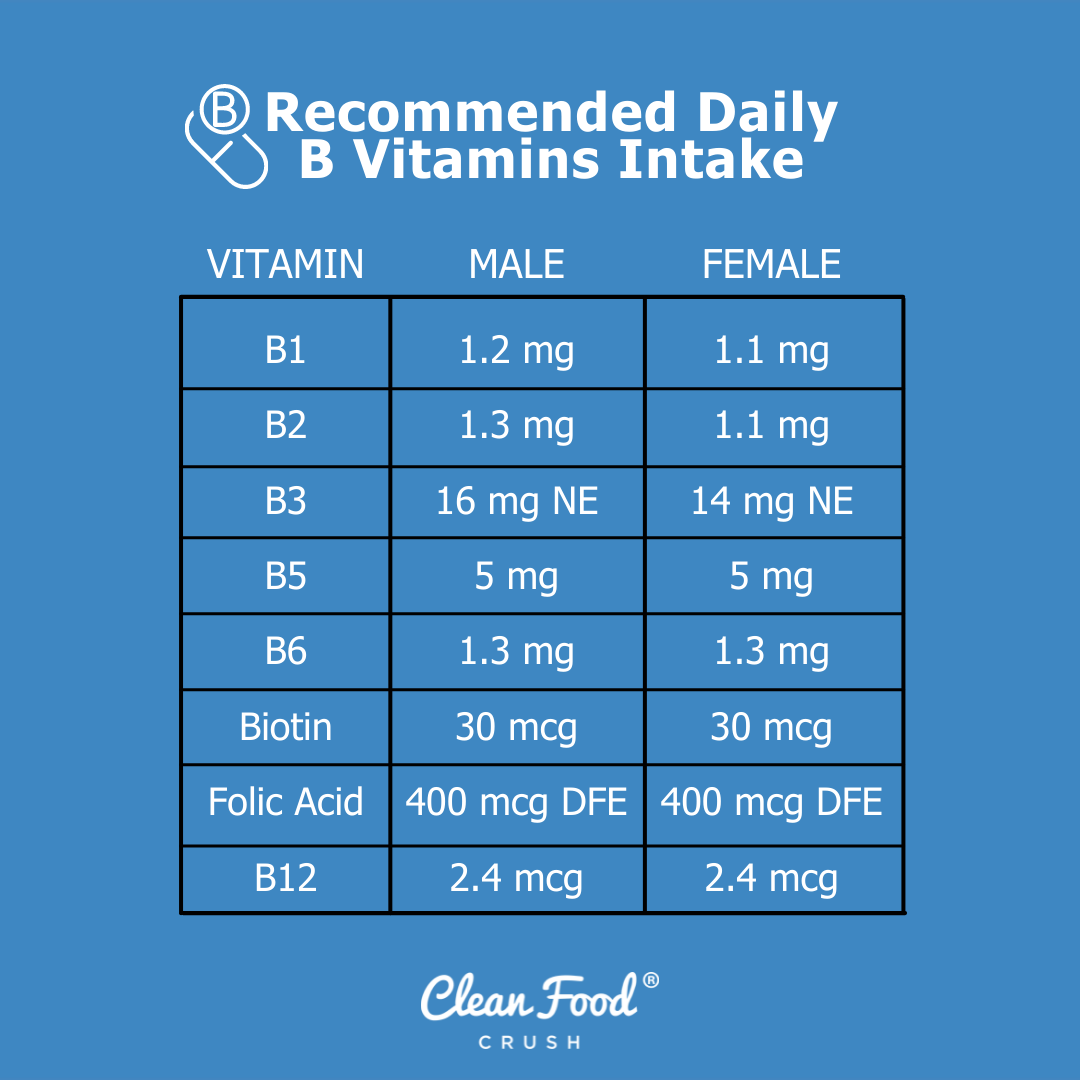 While getting your recommended daily intake of Vitamin B is important, taking too much of it is possible, which can have negative side effects. Some of those include the development of lung cancer and peripheral neuropathy (paralysis of the arms and legs). Be sure to note how much Vitamin B you're taking daily.
With the proper diet, you can get all of your necessary B vitamins while eating.

Here are some foods that are very high in Vitamin B and some of our delicious recipes that include them!
Citrus fruits such as oranges, clementines, and lemons contain at least SIX of the eight B vitamins. They contain Thiamin (B1), Riboflavin (B2), Niacin (B3), Pantothenic acid (B5), Pyridoxine (B6), and Folate or "folic acid" (B9).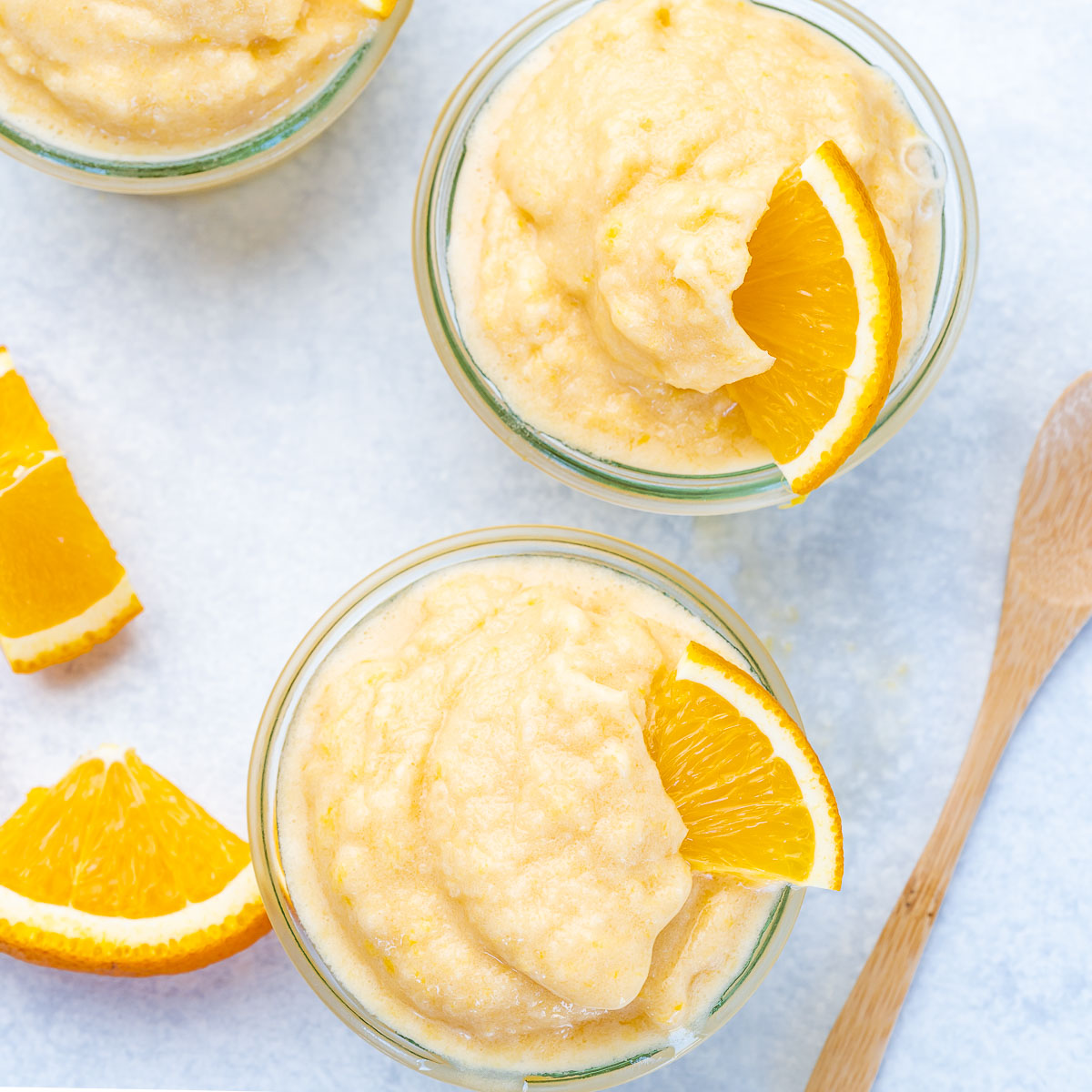 We have MANY recipes that use citrus fruits but for starters, try our delicious Orange Creamsicle Homemade Ice Cream. Not only are you getting a tasty dessert, but you're also providing your body with essential vitamins! Or, if you want a quick dinner idea, try our Easy Orange Chicken Skillet. It has a tiny kick, is perfectly sweetened, and has a little tang!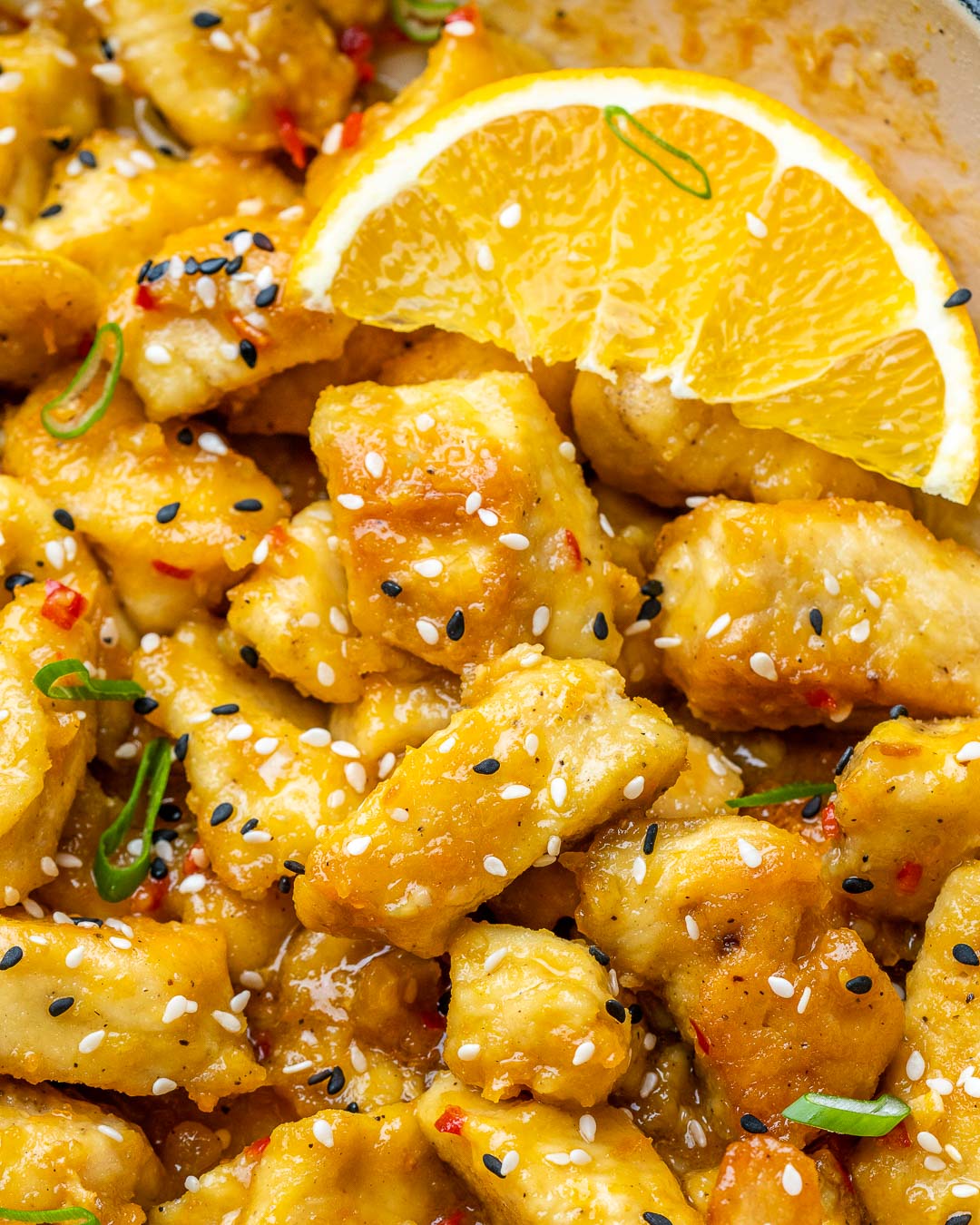 Avocados contain almost 20 vitamins and minerals. Enjoying only a single cup of avocados will get you 30% of your daily folate requirement and 23% of your vitamin B6 needs. Avocado is a popular staple here at CFC, so you'll find it in many recipes, but one of my favorites is the Taco Stuffed Avocado.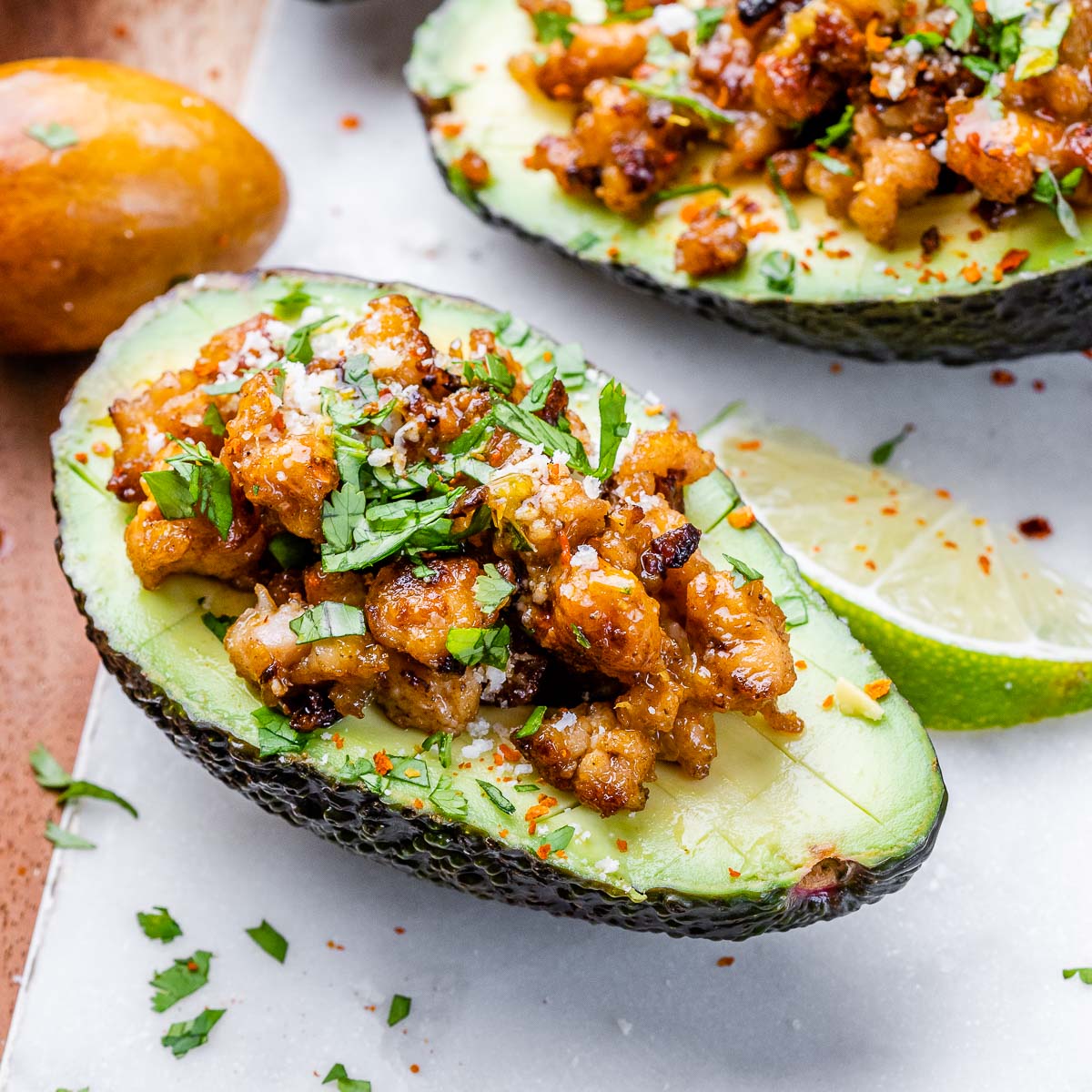 Pork, beef, chicken, turkey, tuna, salmon, and other meats and fish are all EXCELLENT sources of vitamin B3, vitamin B6, and vitamin B12. They also contain other vital minerals such as potassium, chromium, iron, selenium, and zinc.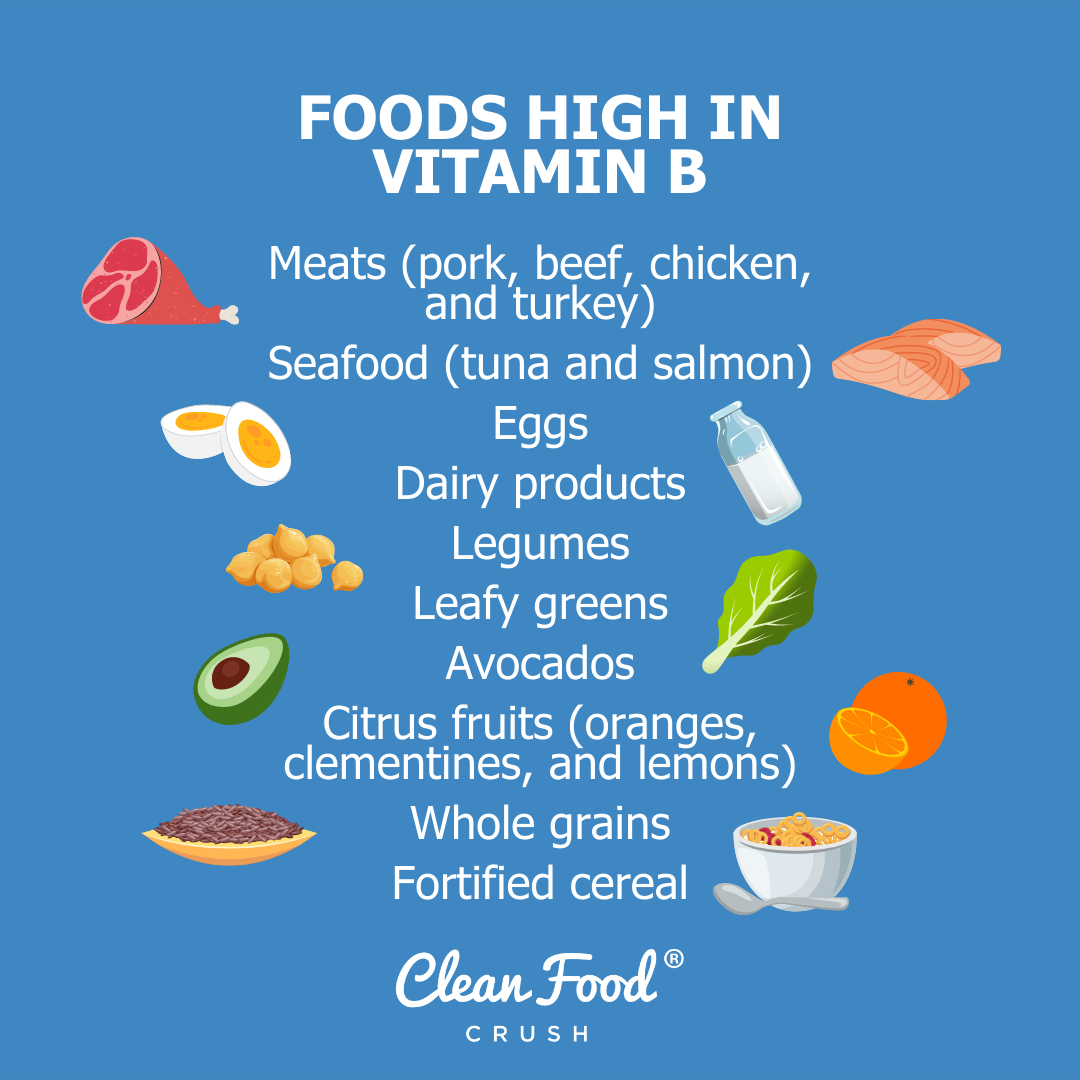 Try our Sweet + Spicy Saucy Orange Salmon, which you can make in under half an hour, to get B vitamins from both the salmon and the oranges! Or make yourself a flavor-packed Steak + Avocado Salad Bowl full of vitamins from the steak and the avocado.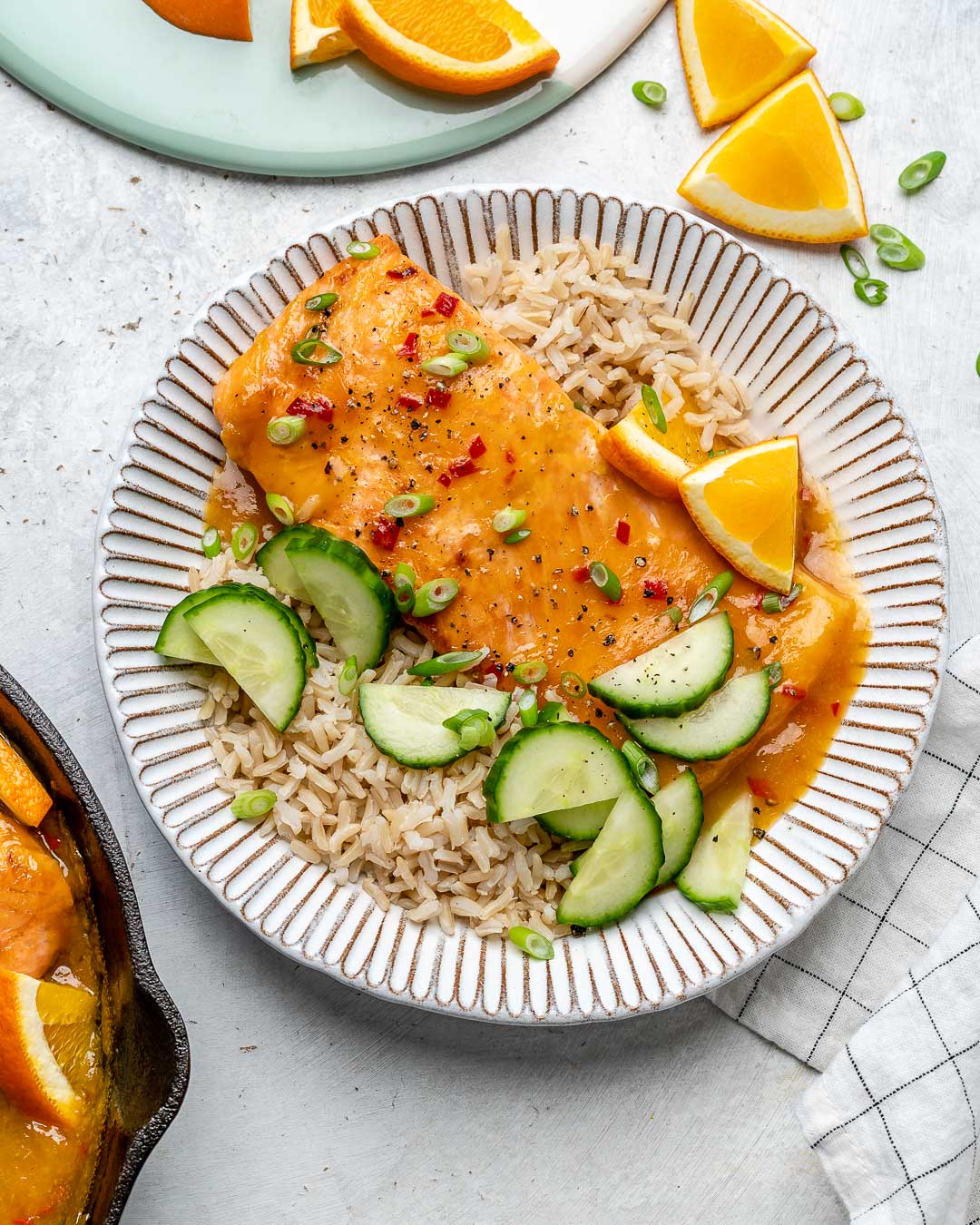 Eggs are a large part of the CFC lifestyle, as they're a great source of protein and nutrition. Two large eggs provide 46% of your daily value of vitamin B12 and 39% of your daily value of vitamin B2. This Artichoke Egg Casserole is excellent because you can assemble it at night and then pop it in the oven the next morning for a quick and delicious breakfast.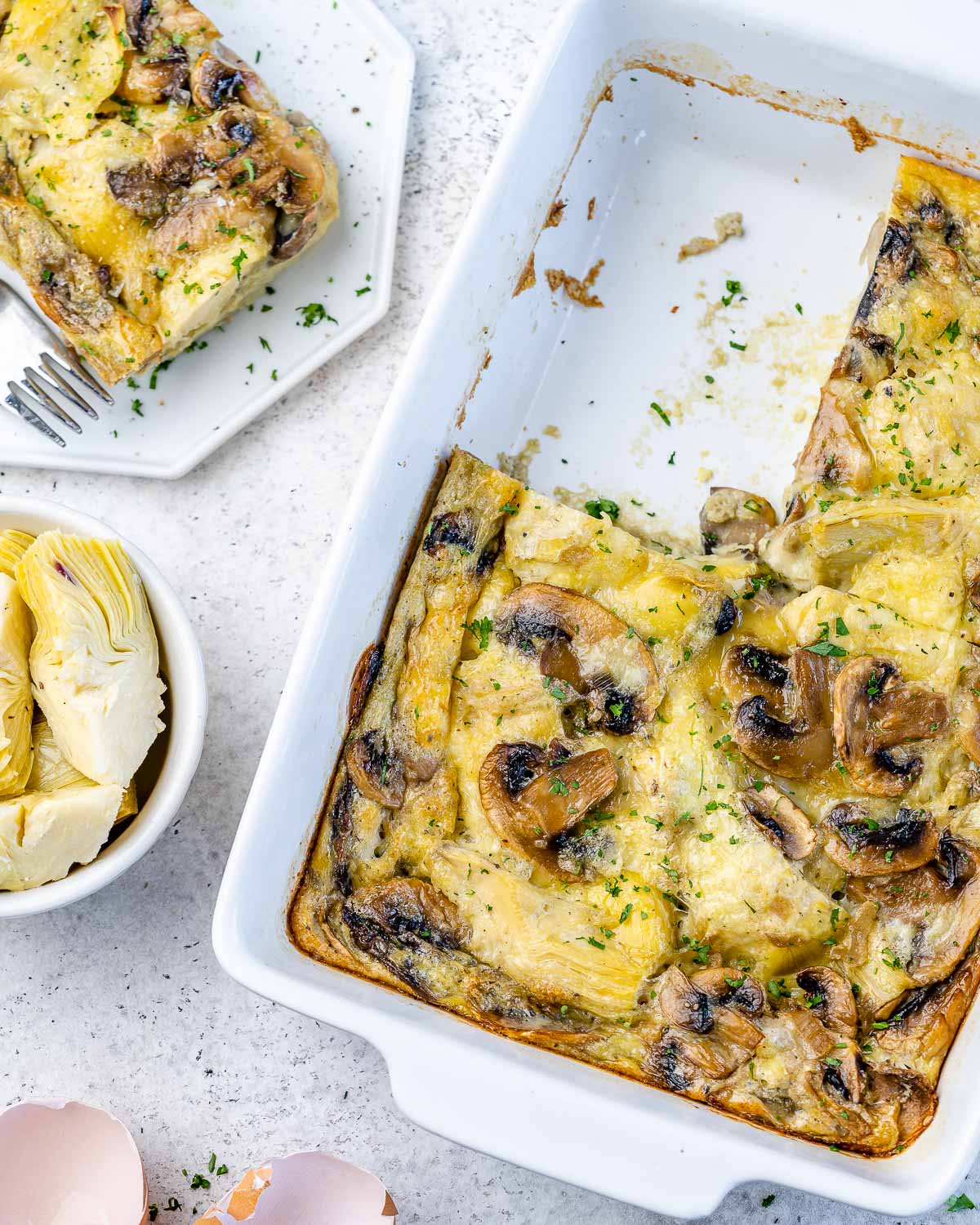 Legumes, such as beans, lentils, and garbanzo beans, are a rich source of B vitamins and can help lower your blood sugar and cholesterol. Enjoy these Roasted BBQ Chickpeas as a snack or sprinkled on top of your salads to add some crunch!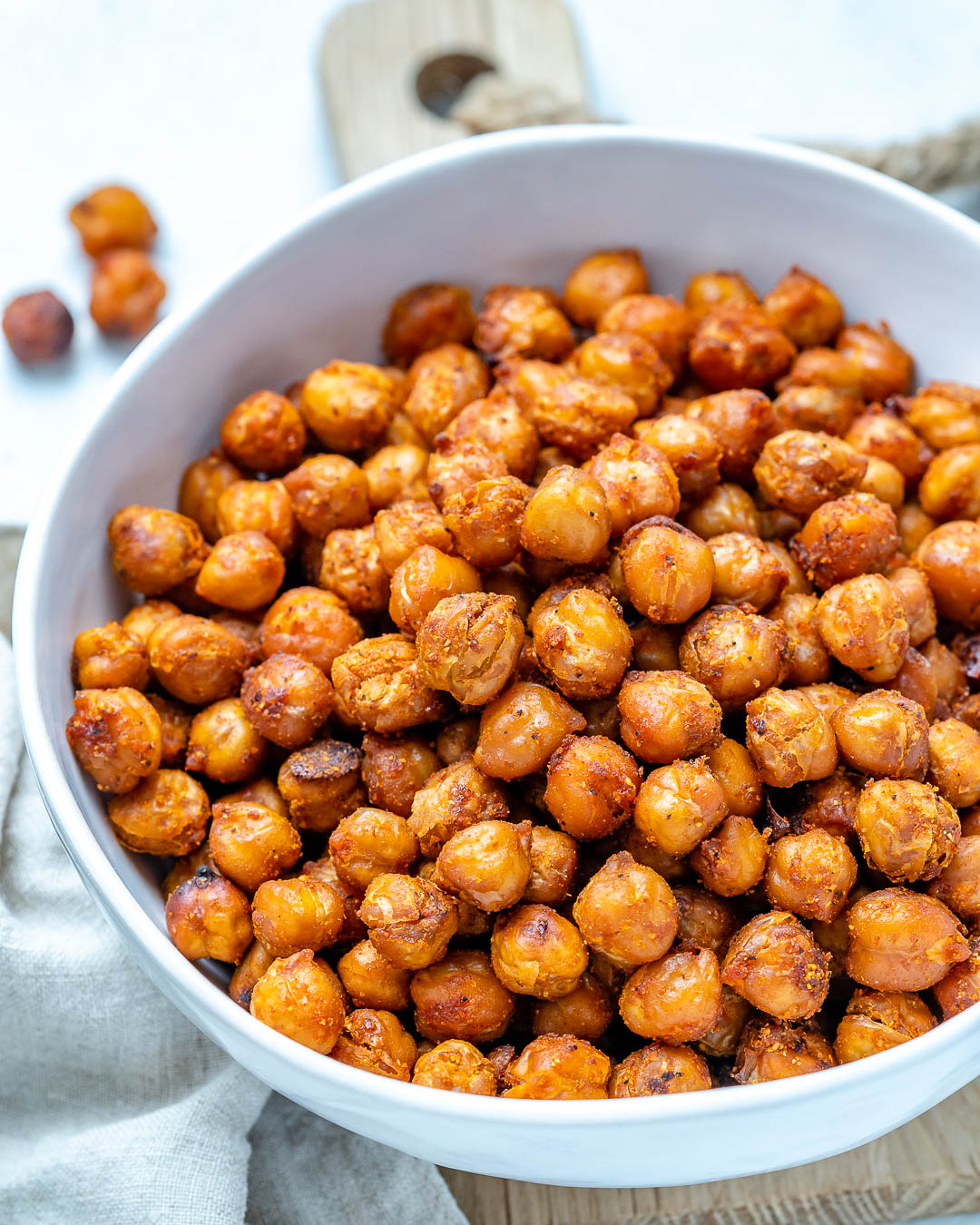 Whole grains, such as brown rice and barley, are also high in B vitamins. Try our Herbed Mushroom Brown Rice, which has SO MUCH flavor and increases nutrition.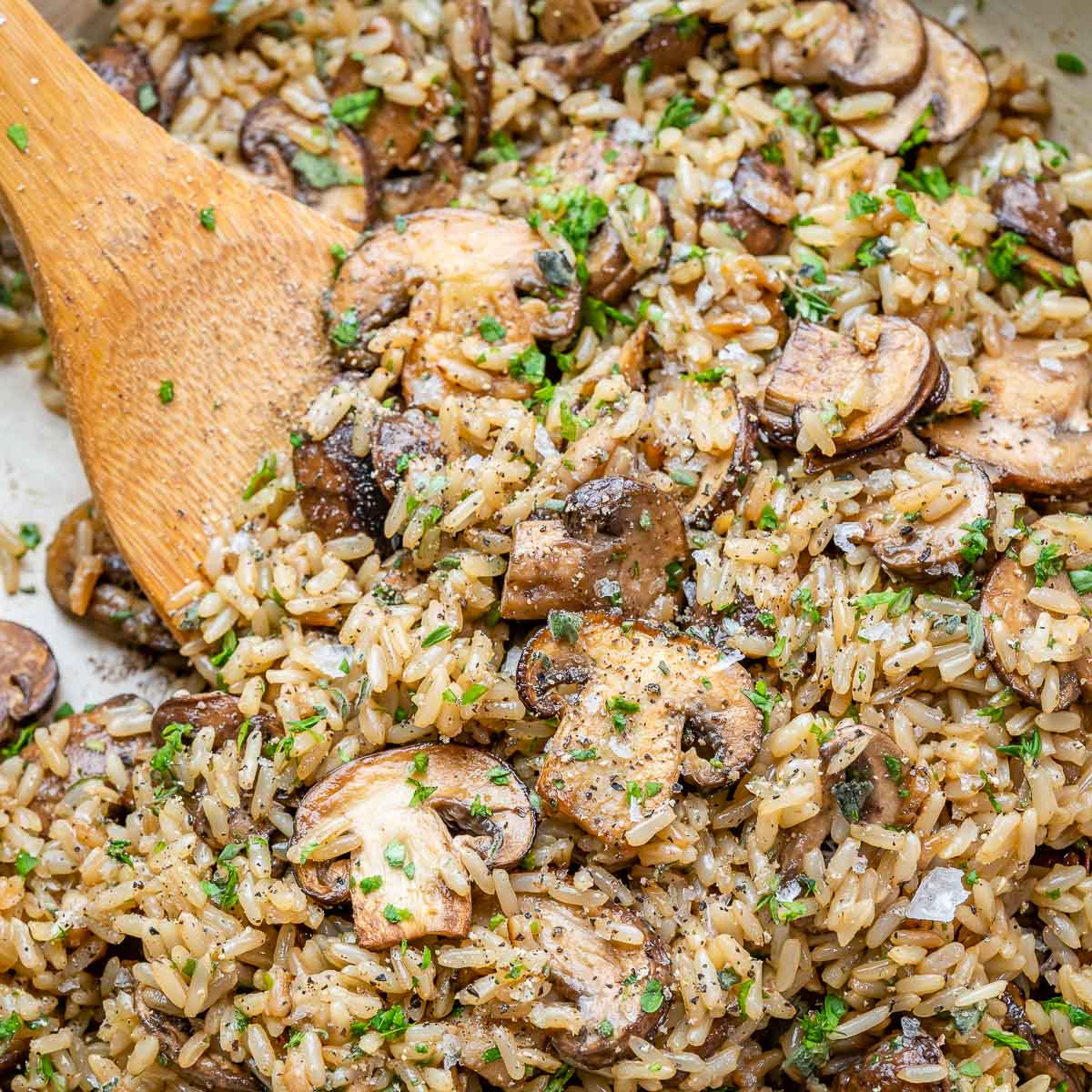 If you've ever participated in our Clean Eating Challenge, you know that we eat A LOT of spinach, because it's PACKED with several vitamins and minerals, including Vitamin B. Even if you're not a huge spinach fan, you might still love this Sautéed Fresh Lemony Spinach!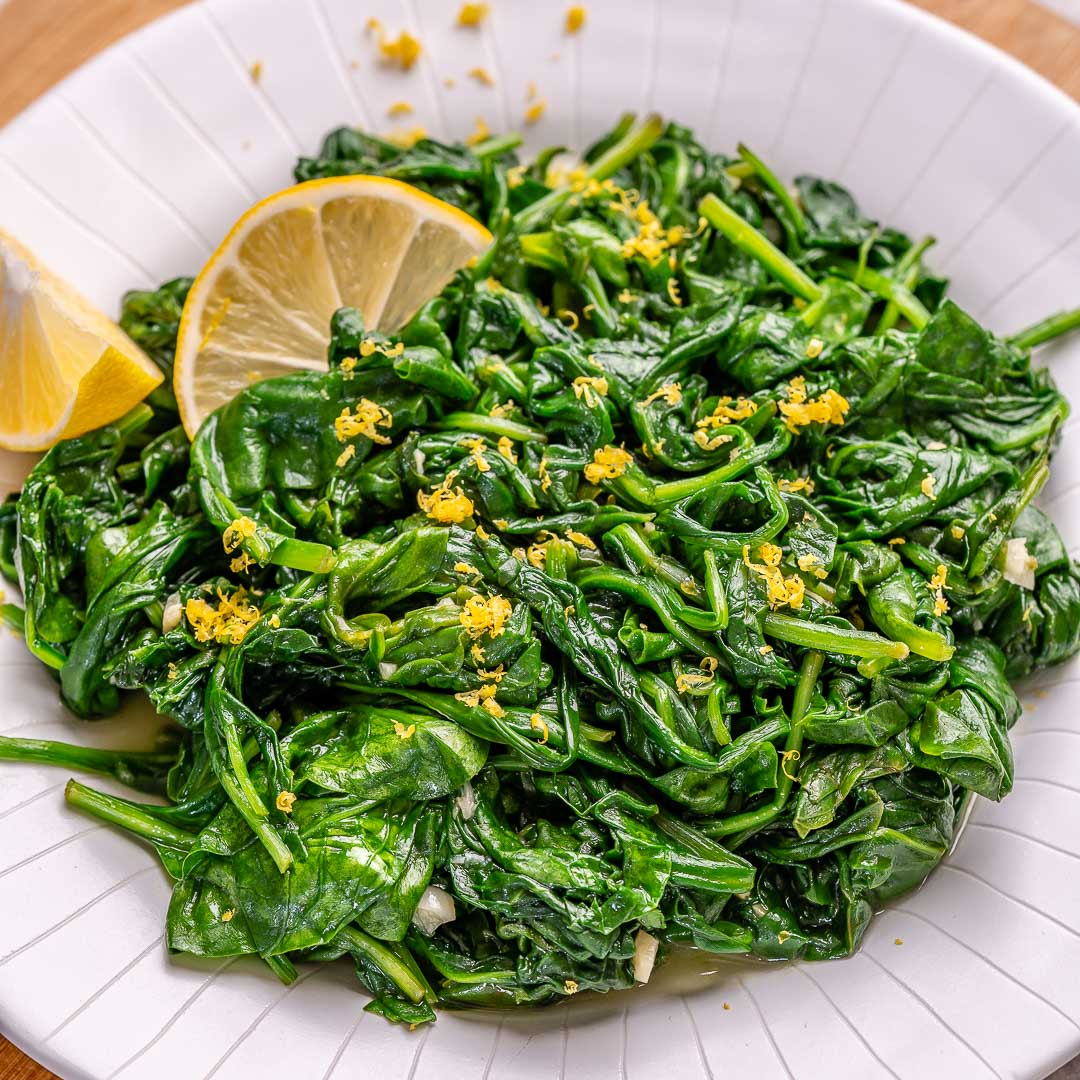 As you can see, getting your daily amounts of Vitamin B is relatively easy. This is an essential vitamin that aids in many different bodily functions and can help prevent some diseases and ailments. Ensuring you're ingesting the right amounts of Vitamin B is critical to your overall health – plus, there are so many yummy ways to get it!
What're some of your favorite recipes with lots of Vitamin B? Let me know in the comments below! 
Leave a Comment Below:
Related Posts :
..