16

Aug, 20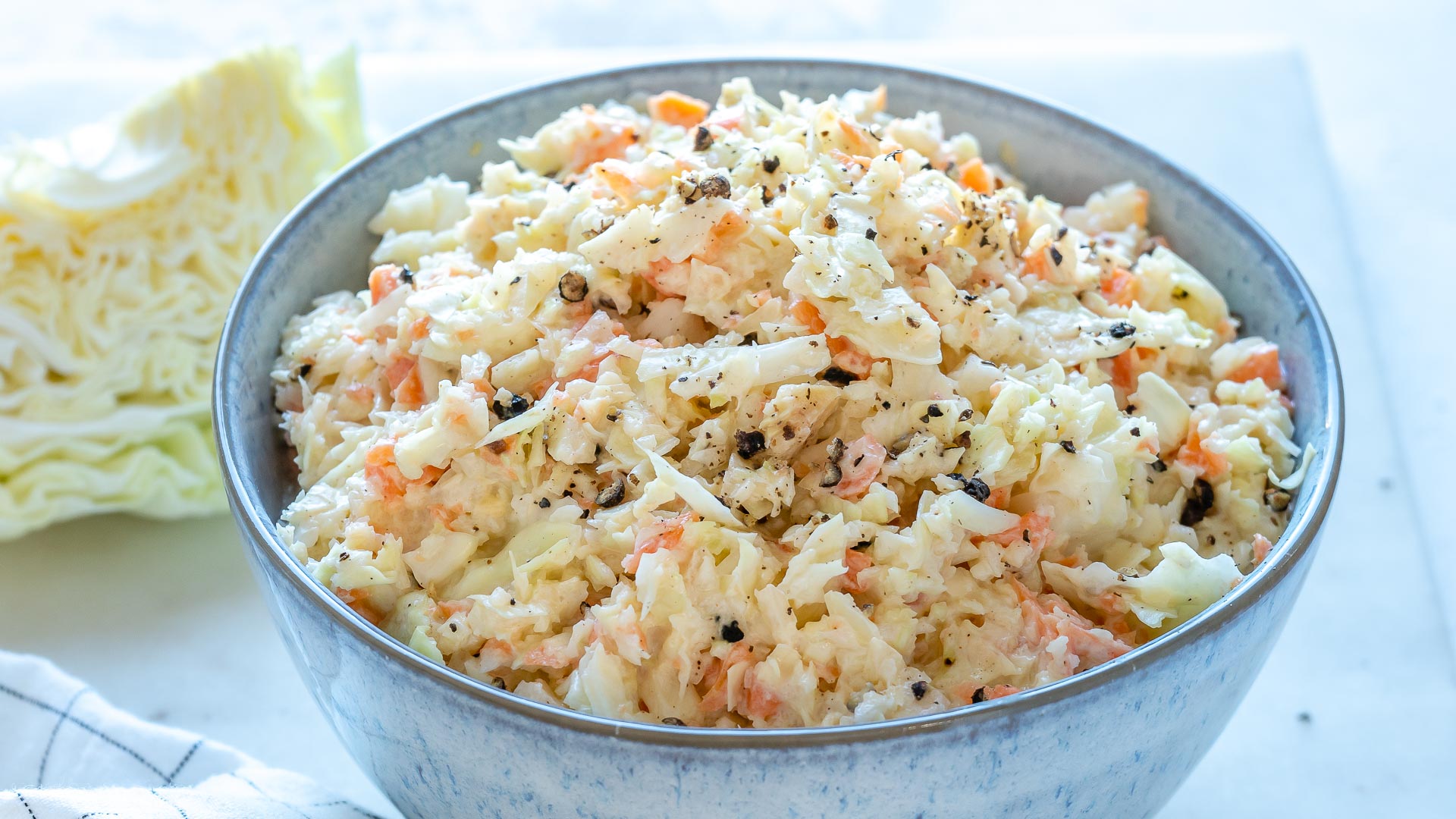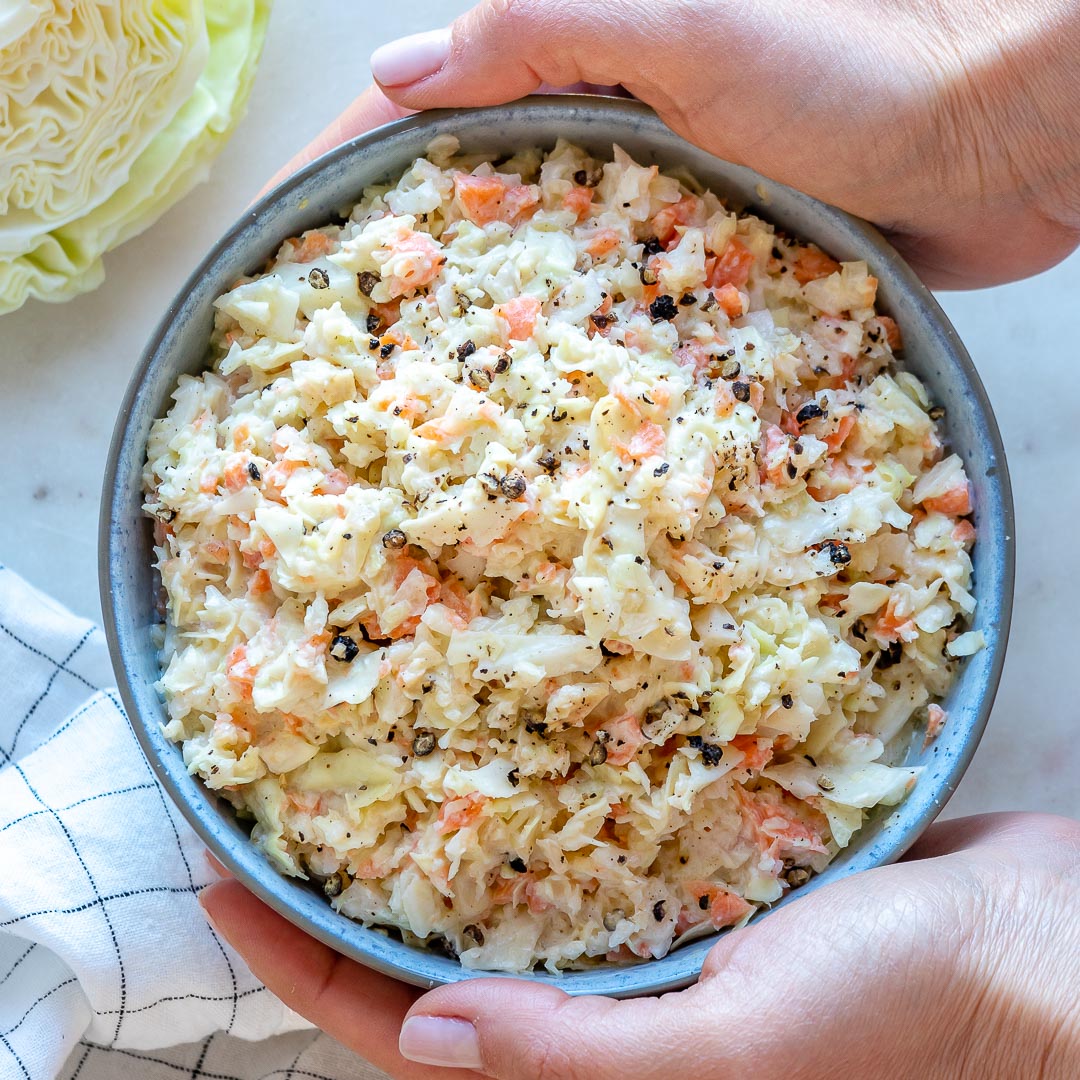 CFC's Healthier "KFC" Coleslaw
Ohh, For the Love of Coleslaw! I feel like it's one of those things you either love or maybe not so much…LOL.
As an adult, I REALLY enjoy cold, crisp, zingy coleslaw with some BBQ chicken & baked beans – but as a kid, I'd have taken a hard pass.
If Coleslaw is YOUR thing, and you'd like a big bowl full for your backyard BBQ'S without derailing your health goals, then I've got you covered here!
This recipe is ULTRA creamy and flavorful (reminiscent of the popular fast-food chain slaw) while staying true to CFC, I've made a few adjustments to create a healthier recipe that you can feel great about serving your family!
We got rid of the mayonnaise and sugar, and replaced it with the higher protein Greek yogurt, and nutrient-dense raw honey.
I haven't tried making this dairy-free (coconut yogurt, & nut milk) because I really enjoy the creaminess and tang of the Greek yogurt, and our family does eat high-quality dairy in moderation. Be sure to let me know if you make a dairy-free version, and how it turns out!
Cabbage is a very underrated vegetable. It's very LOW in calories, HIGH in nutrients and fiber. Definitely a vegetable that we should all be eating more of!
In terms of price per cup, a report by the Department of Agriculture (USDA) has shown cabbage to be the second most economical cooked vegetable in terms of price per edible cup. Yes! Grab you some next time you're out & about!
Most people don't know what a powerhouse of a food cabbage really is. I've been eating it on the regular for the past 7 or so years…both in soups and in salads like this.
Cabbage is a cruciferous vegetable that increases the production of antioxidant and detoxification enzymes, and stimulates the production of liver cleansing; it actually helps your liver break down toxins so they can be more easily expelled, and it also has diuretic properties help rid your body of excess liquid, carrying toxins along with it.
Try serving this Coleslaw alongside one of our FAVORITE chicken recipes.
Ingredients:
1 medium green cabbage (about 6 cups of diced, or shredded cabbage)
1 large carrot, peeled and shredded
1/4 of a white onion, minced
Dressing:
1/2 cup plain Greek yogurt
1/4 cup of milk, any type (unsweetened) I used pasture raised cows milk
1/4 cup raw honey
1 Tbsp Dijon mustard
2 Tbsps of white vinegar
3 Tbsps of fresh lemon juice
1/2 tsp sea salt
1/4 tsp of ground pepper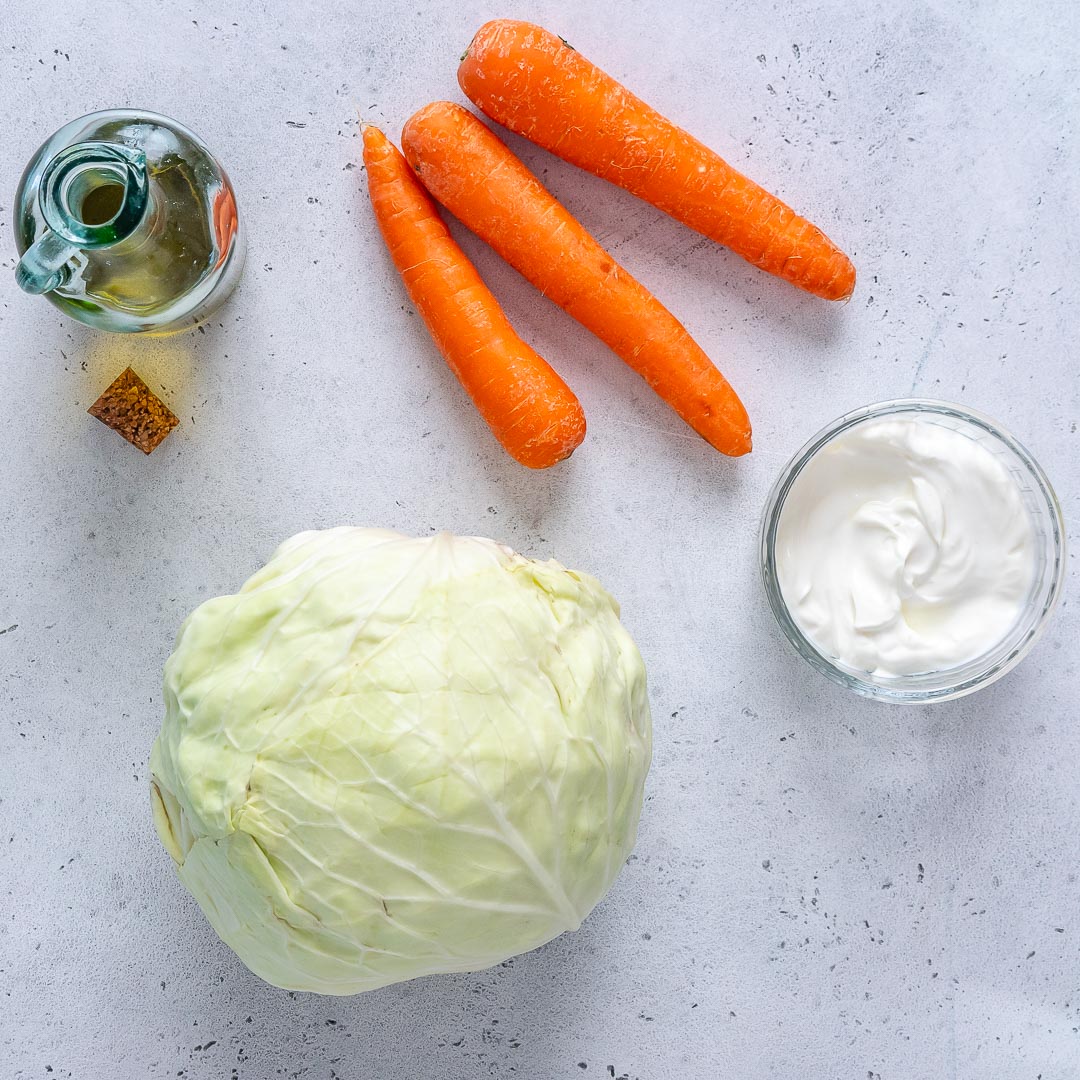 Instructions:
Using a food processor, dice your cabbage, carrots and onion. Alternatively, you can use a hand grater/shredder.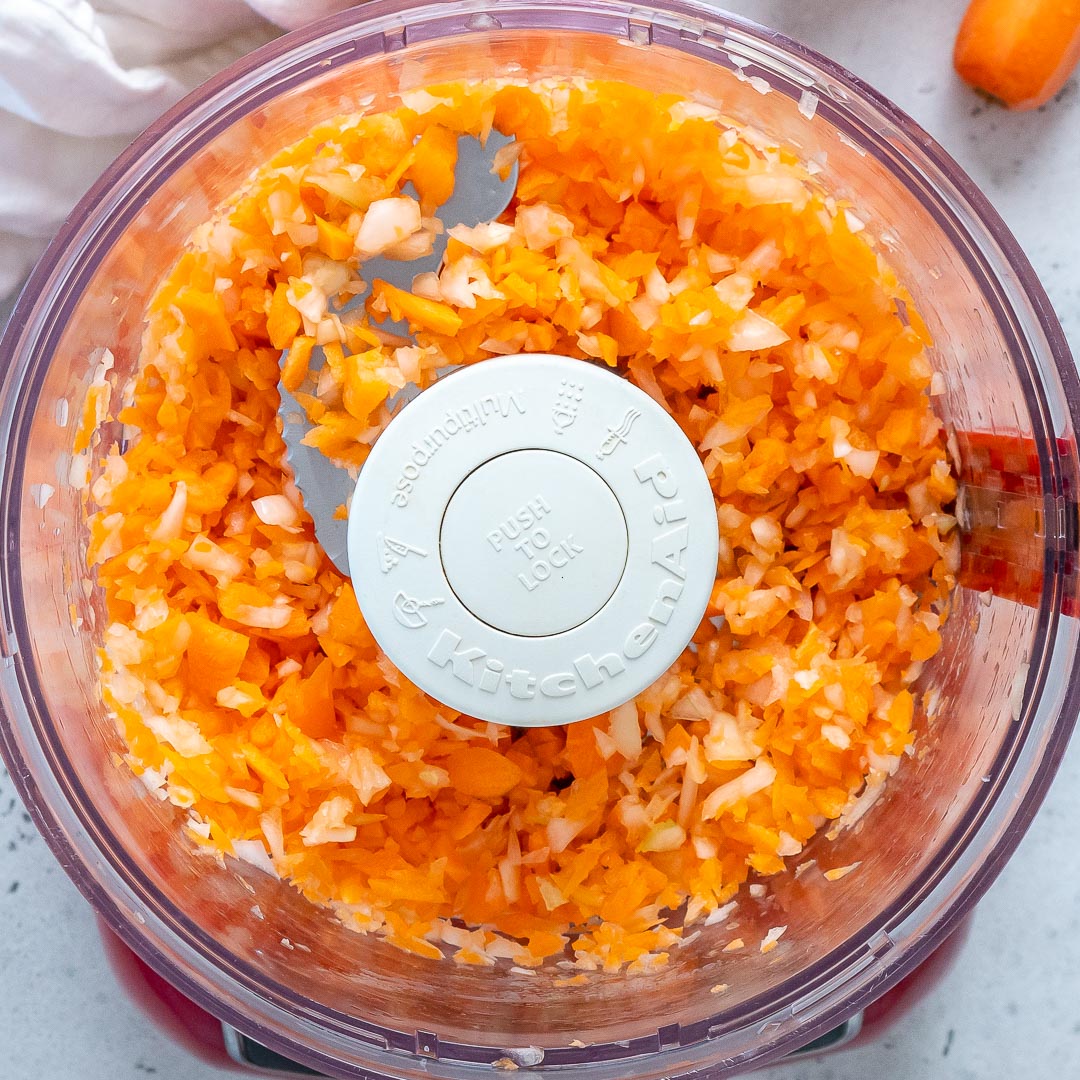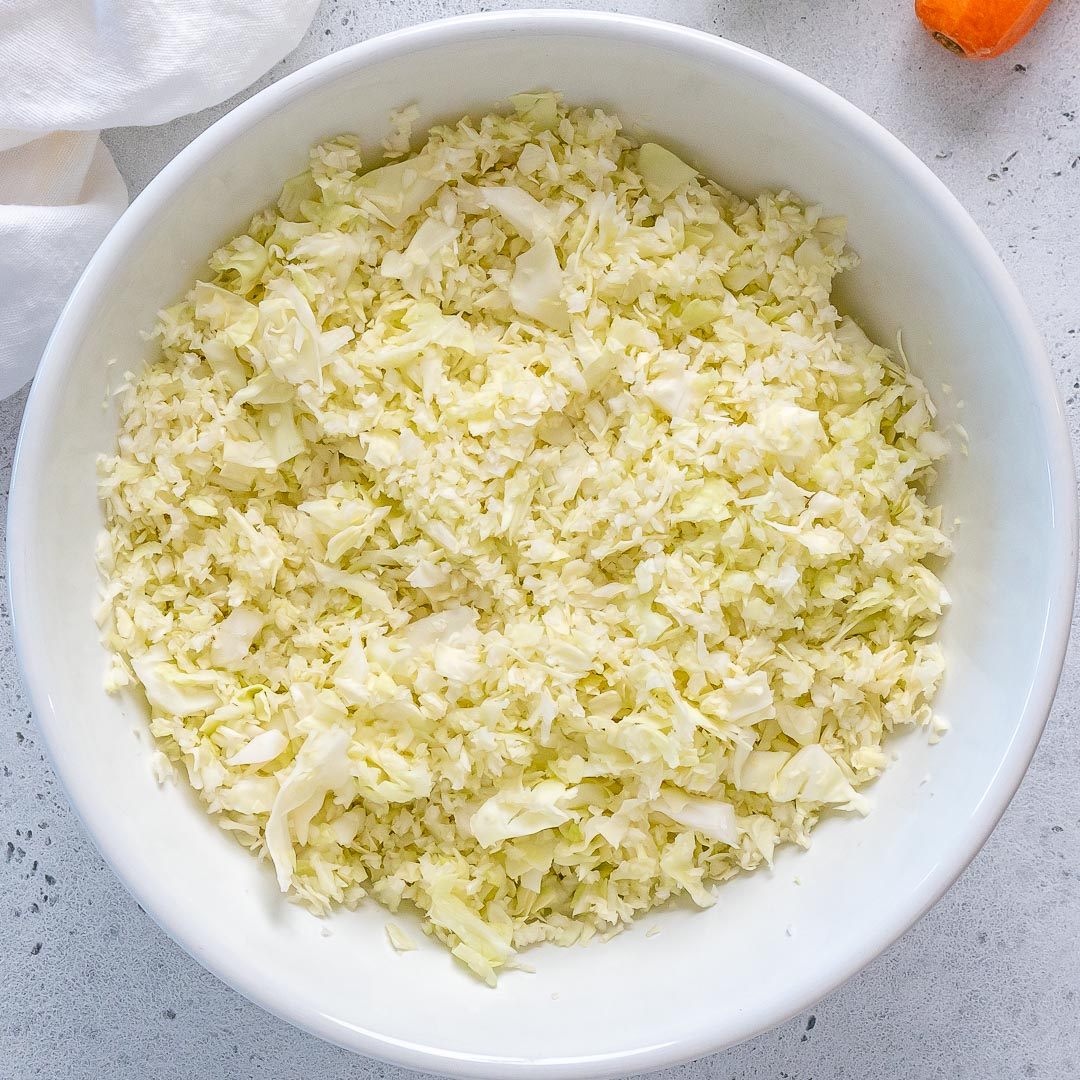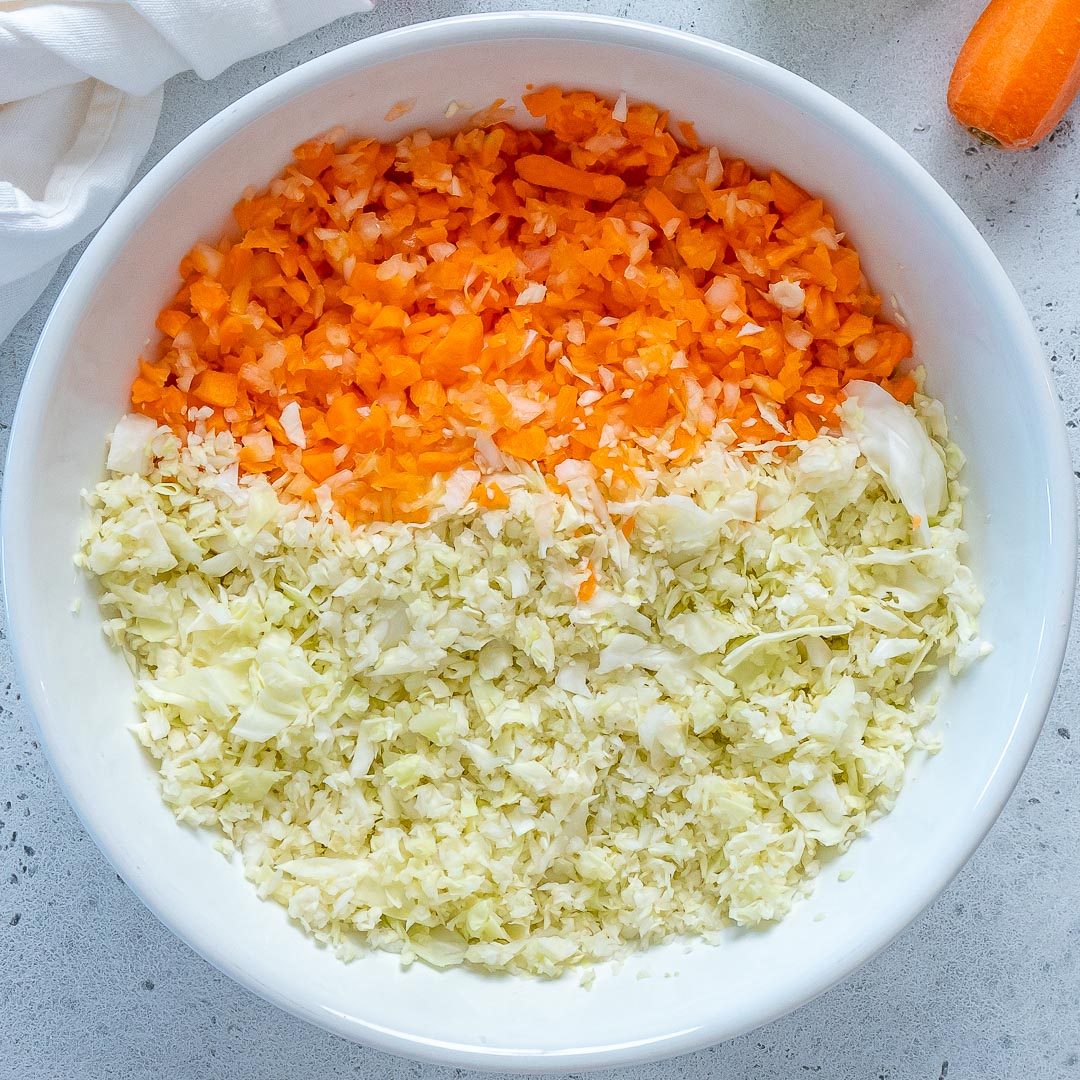 In a medium bowl combine all of your dressing ingredients. Whisk well until smooth and creamy.
Drizzle your dressing over the shredded cabbage mixture, toss well to combine.
Chill in the fridge, covered, for at least 2 hours, or overnight before serving.
Enjoy!
❤Rachel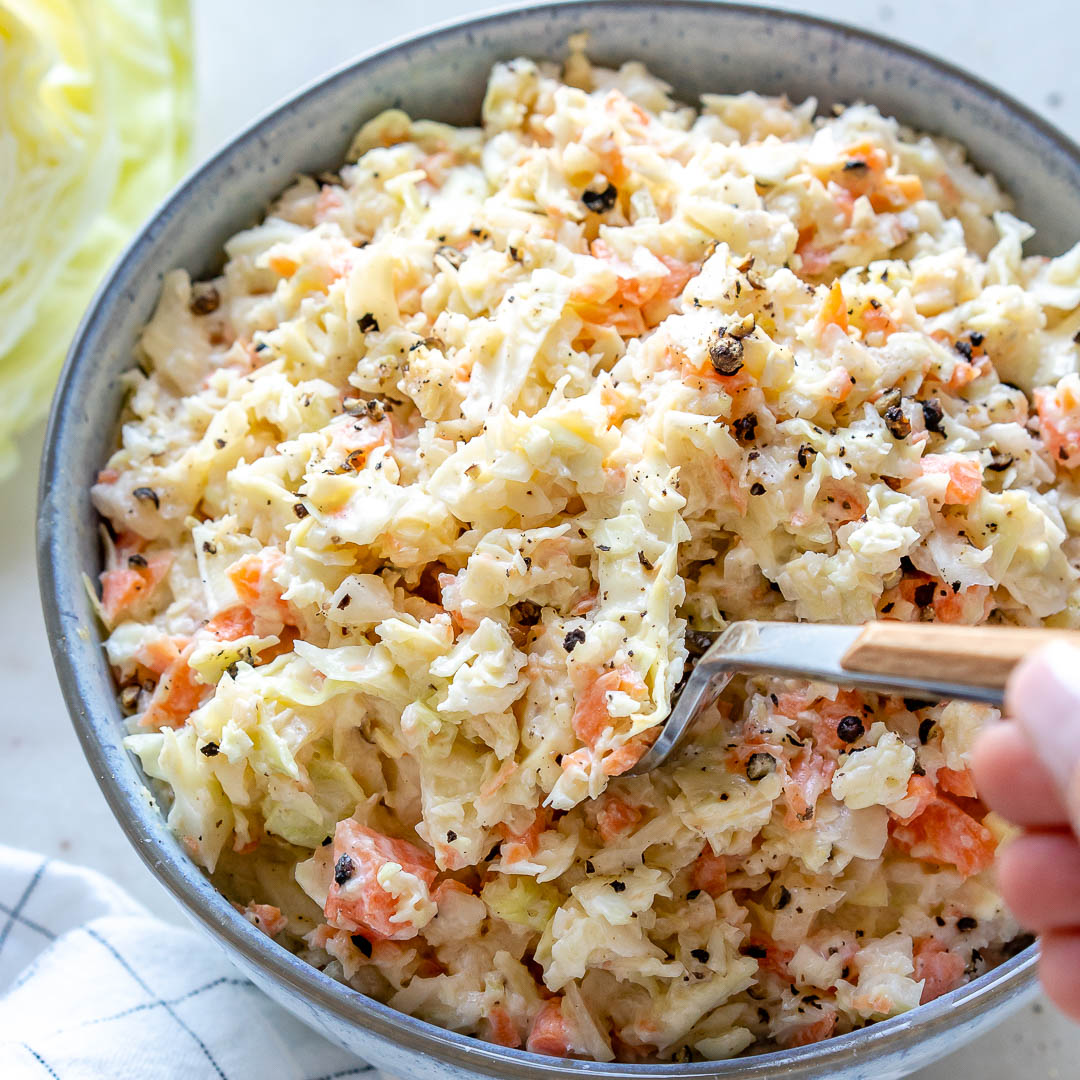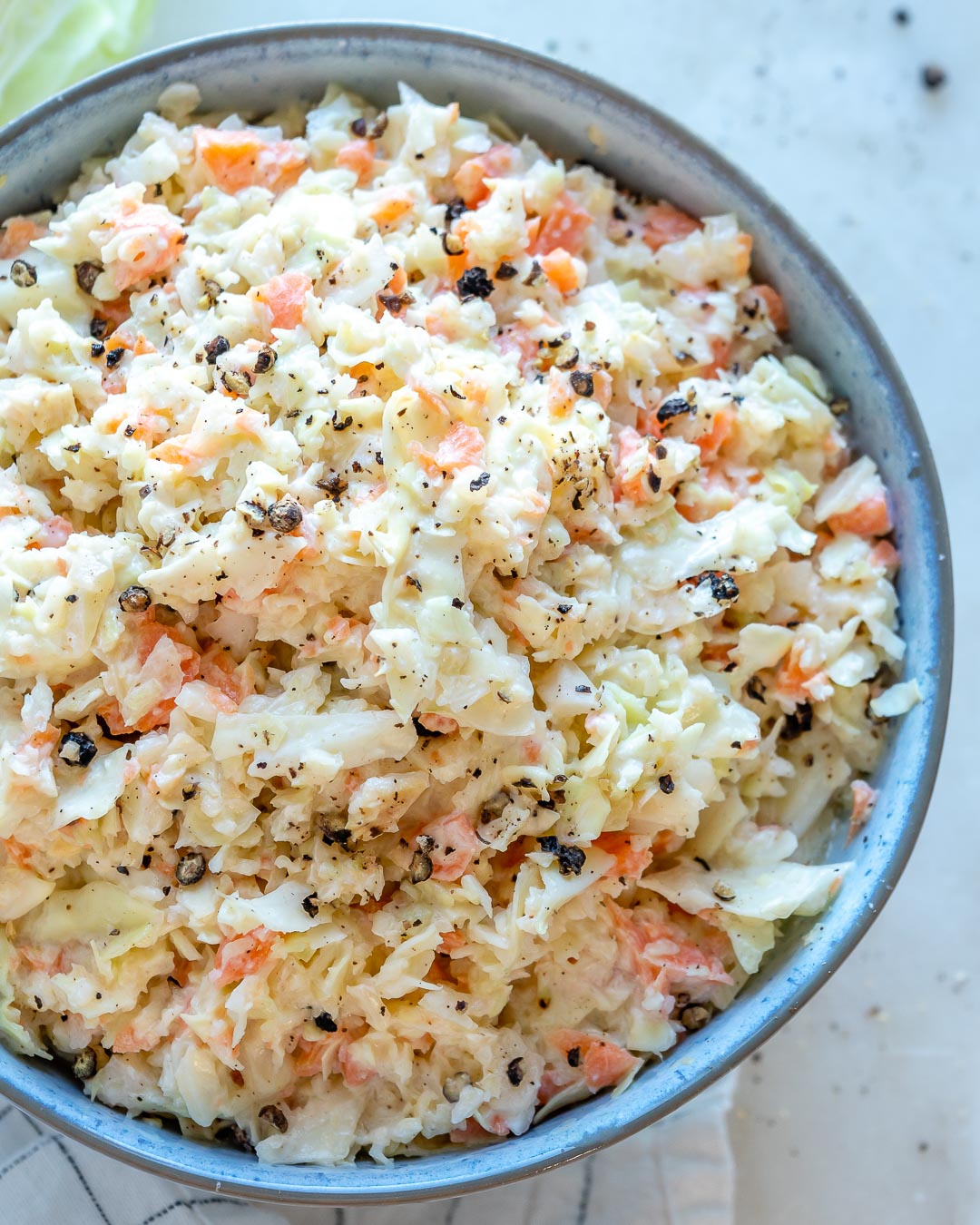 [zrdn-recipe id="1389″]

Leave a Comment Below:
Related Posts :

..