5

Aug, 20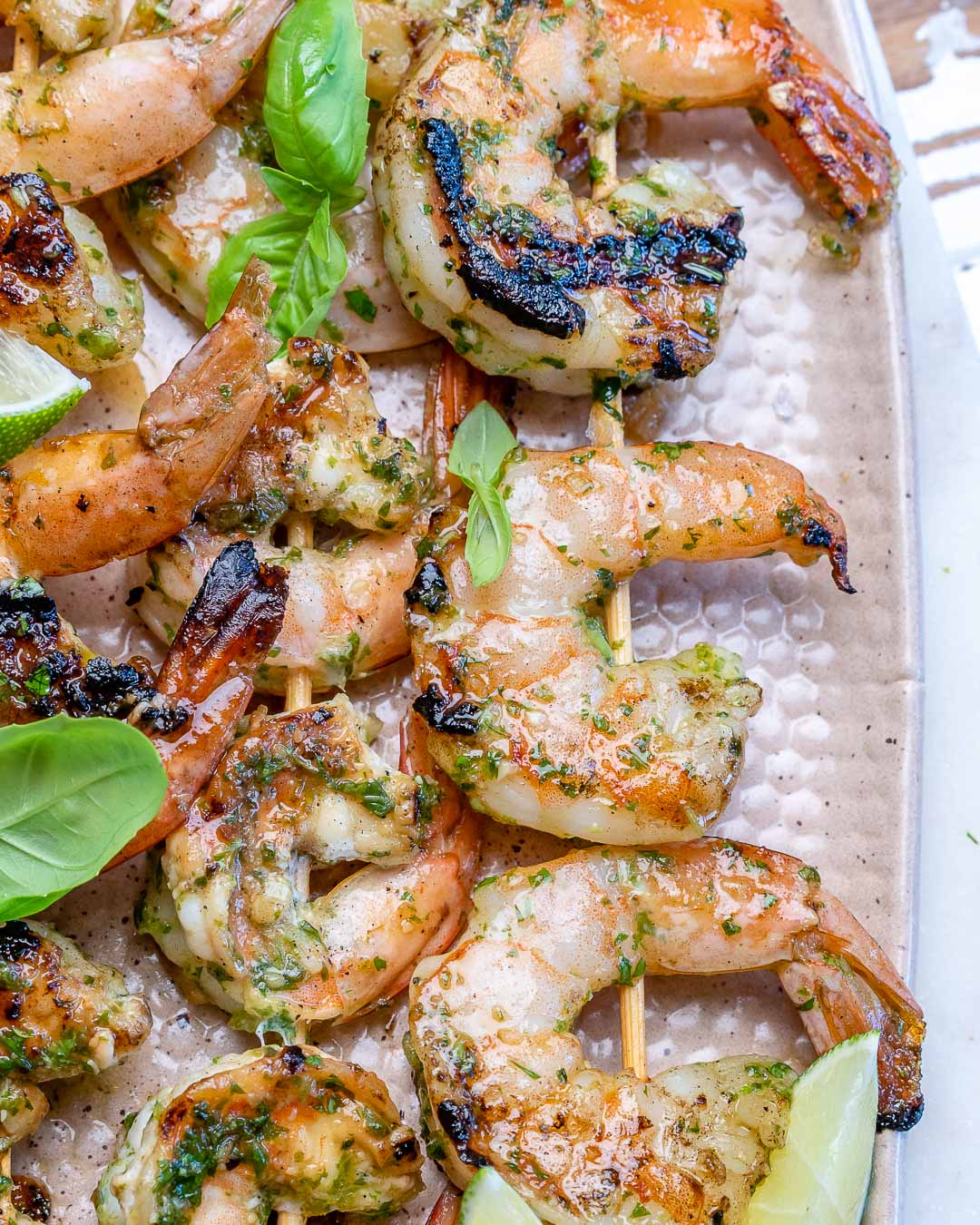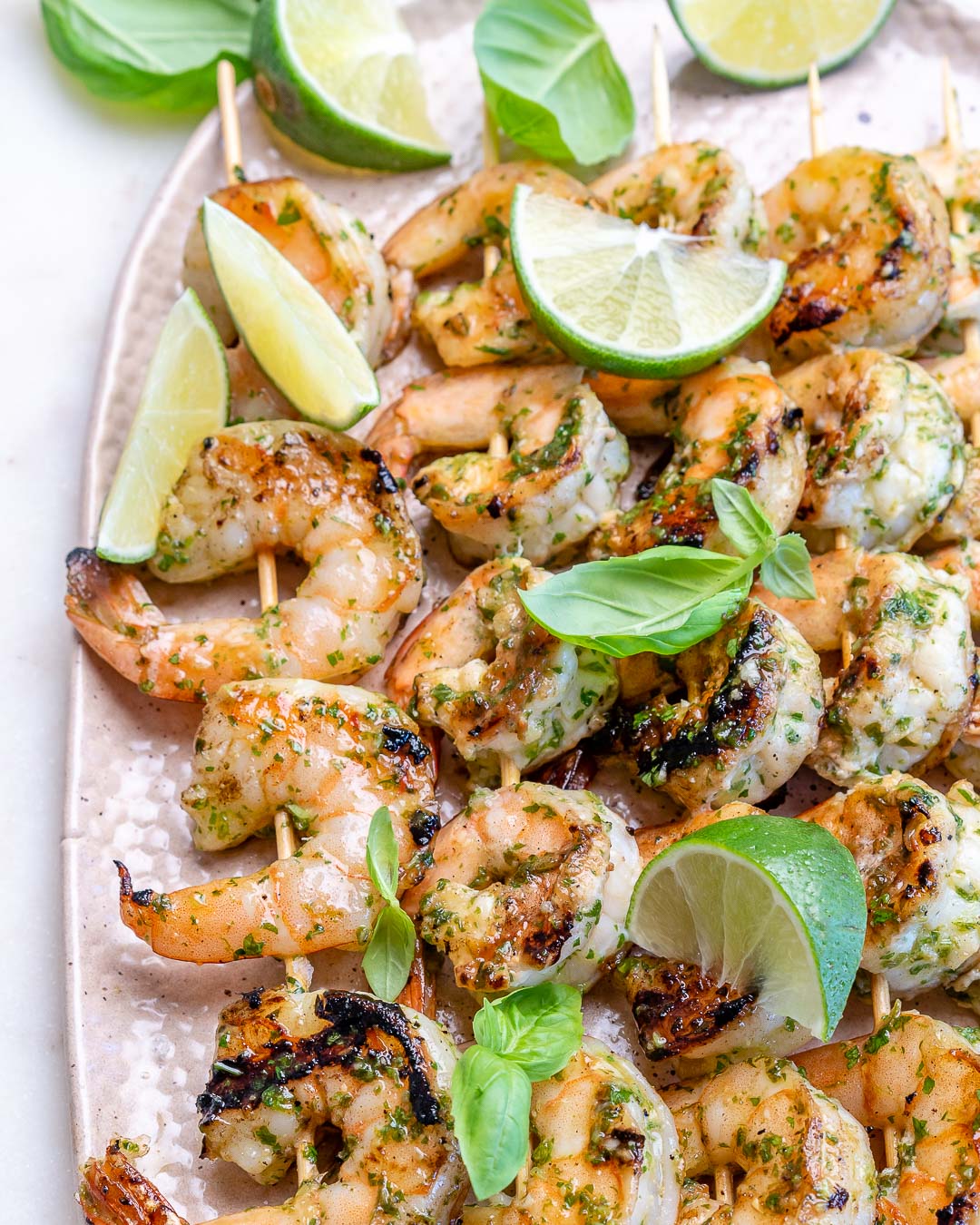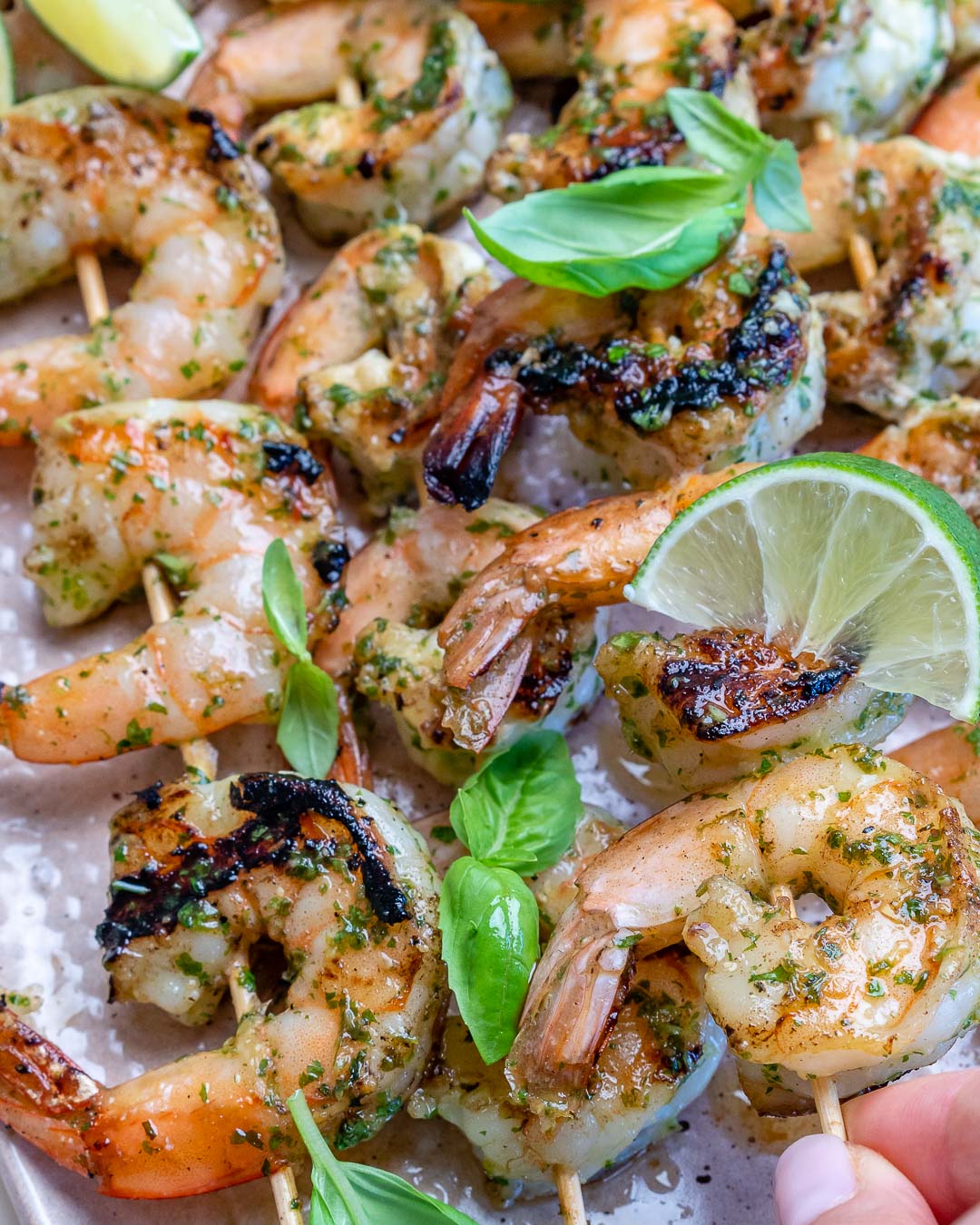 Grilled Garlic Herb Shrimp Skewers
Oh the FLAVOR happening here with these shrimp is SO WORTH the 30 minute marinade session!
Do you use your BBQ grill year-round or just in the warmer months? We tend to use our grill year-round, but it definitely gets fired up more often throughout the Summer!
Shrimp cook up very fast on the grill – just a few minutes on each side and they're done!
You'll definitely need to use skewers so that your shrimp don't fall through the BBQ grates.
Serve these DELICIOUS Grilled Garlic Herb Shrimp Skewers on a bed of perfectly cooked quinoa, or brown rice, alongside one of our favorite chopped salads:
Ingredients:
For the marinade:
3 Tbsps olive oil, or avocado oil
1 fresh lime, juice and zest
2 Tbsps raw honey
a small handful of fresh basil leaves
a small handful of fresh curly parsley leaves
3 cloves fresh garlic, peeled
1 tsp ground mustard powder
1/2 tsp sea salt, or to taste
1/3 tsp freshly ground black pepper, or to taste
For the shrimp:
8-12 (10-inch) bamboo skewers
1-1/2 lbs. raw jumbo shrimp, peeled & deveined, tails on
Instructions:
Soak your wooden skewers in water for at least 20 minutes, so they don't burn on the grill.
To make your marinade:
Place all the marinade ingredients into a small food processor or high-speed blender. Pulse until smooth. Alternatively, you can finely chop the herbs and mince the garlic, then whisk it all together really well.
Pour the marinade over your shrimp, and gently toss to coat shrimp well. Allow shrimp to marinate in the refrigerator for 30 minutes.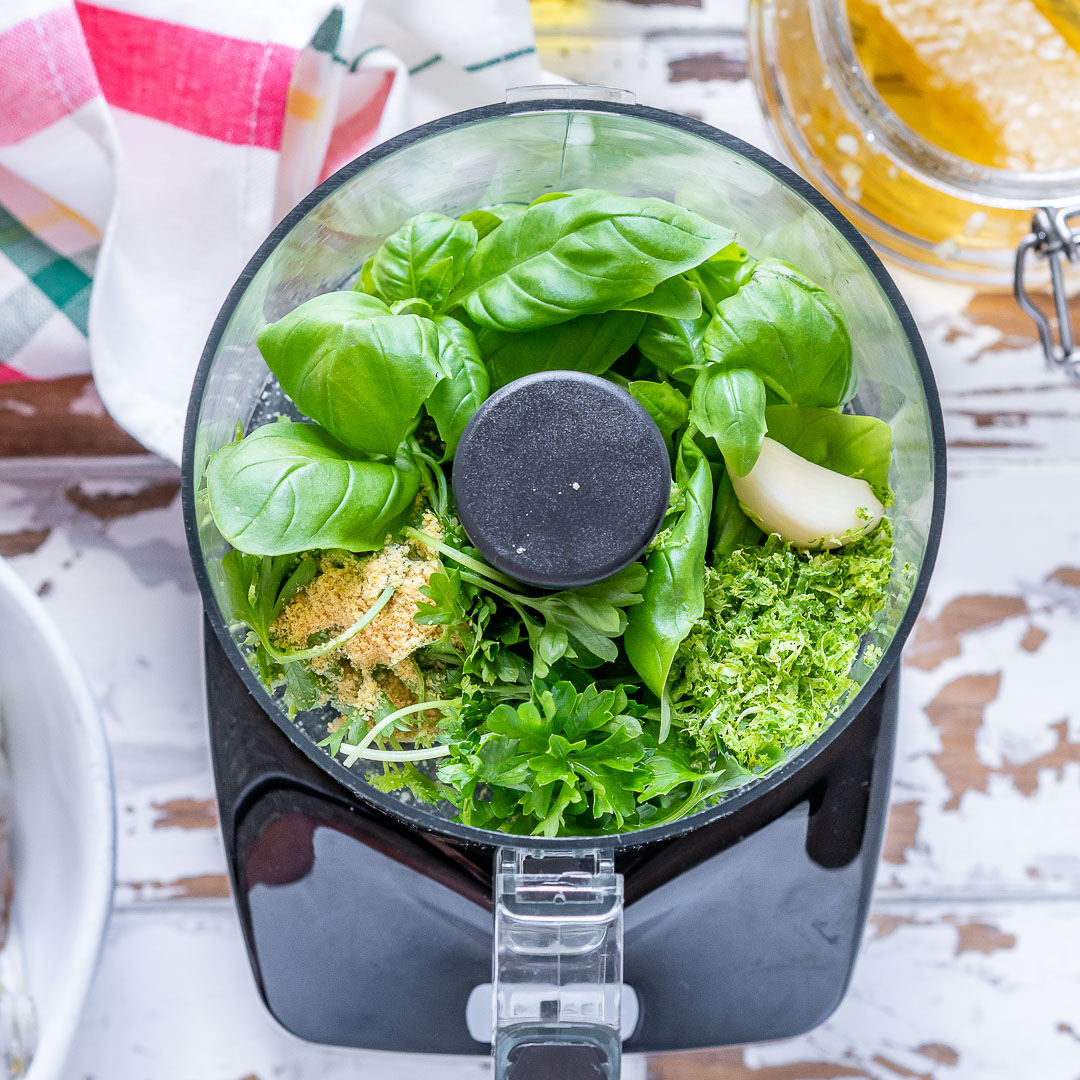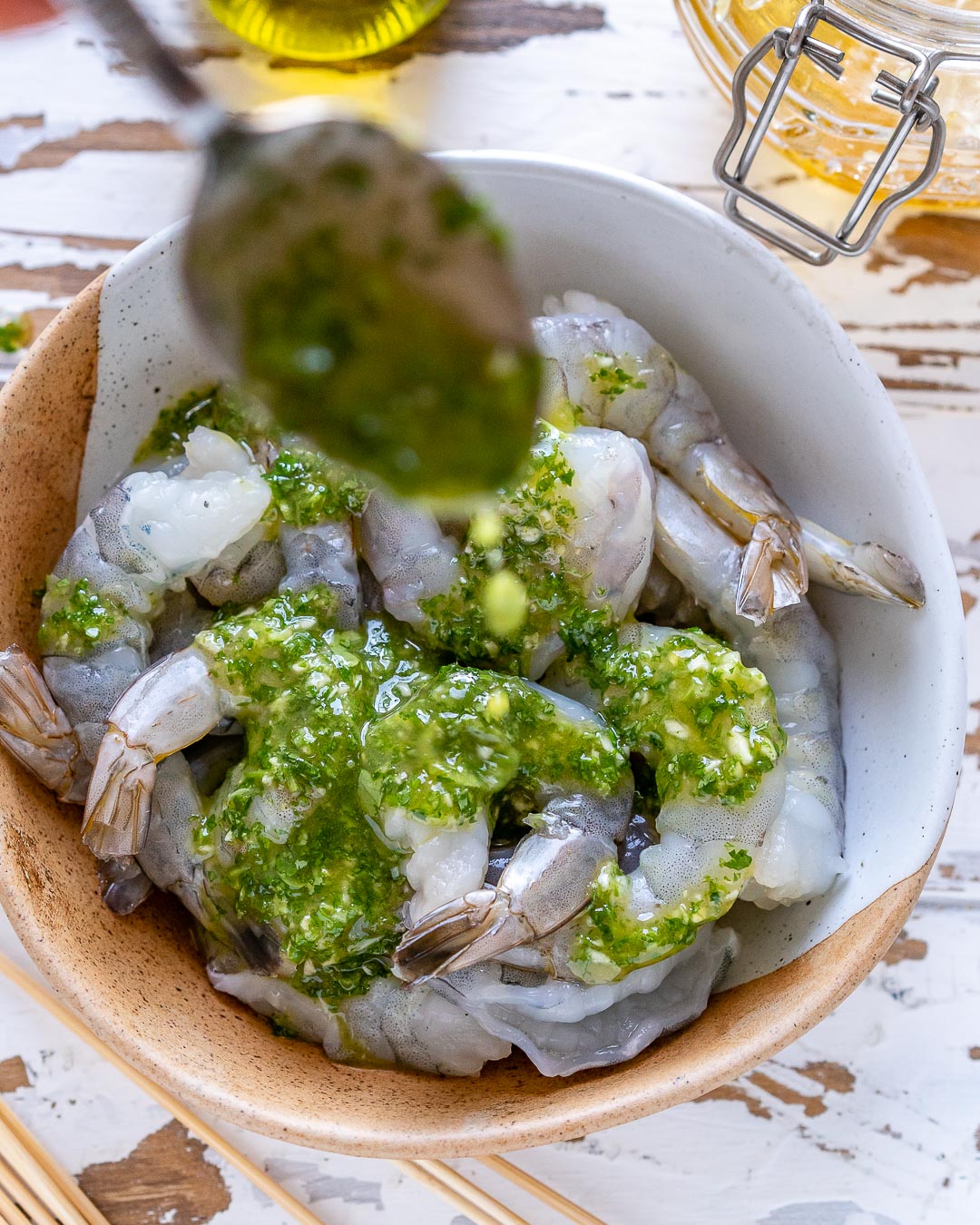 To prepare and cook the shrimp skewers:
Remove shrimp from the fridge and thread them onto the skewers.
Preheat an outside grill, grill pan, or cast iron over medium heat.
Once the grill is hot, carefully place your shrimp skewers in the center of your grill with a bit of space between each skewer. Grill for about 2 minutes on each side, or until light grill marks appear and shrimp turns pink and opaque.
Serve shrimp while hot next to your favorite chopped salad, perfectly cooked quinoa, and lime wedges.
Enjoy!
❤Rachel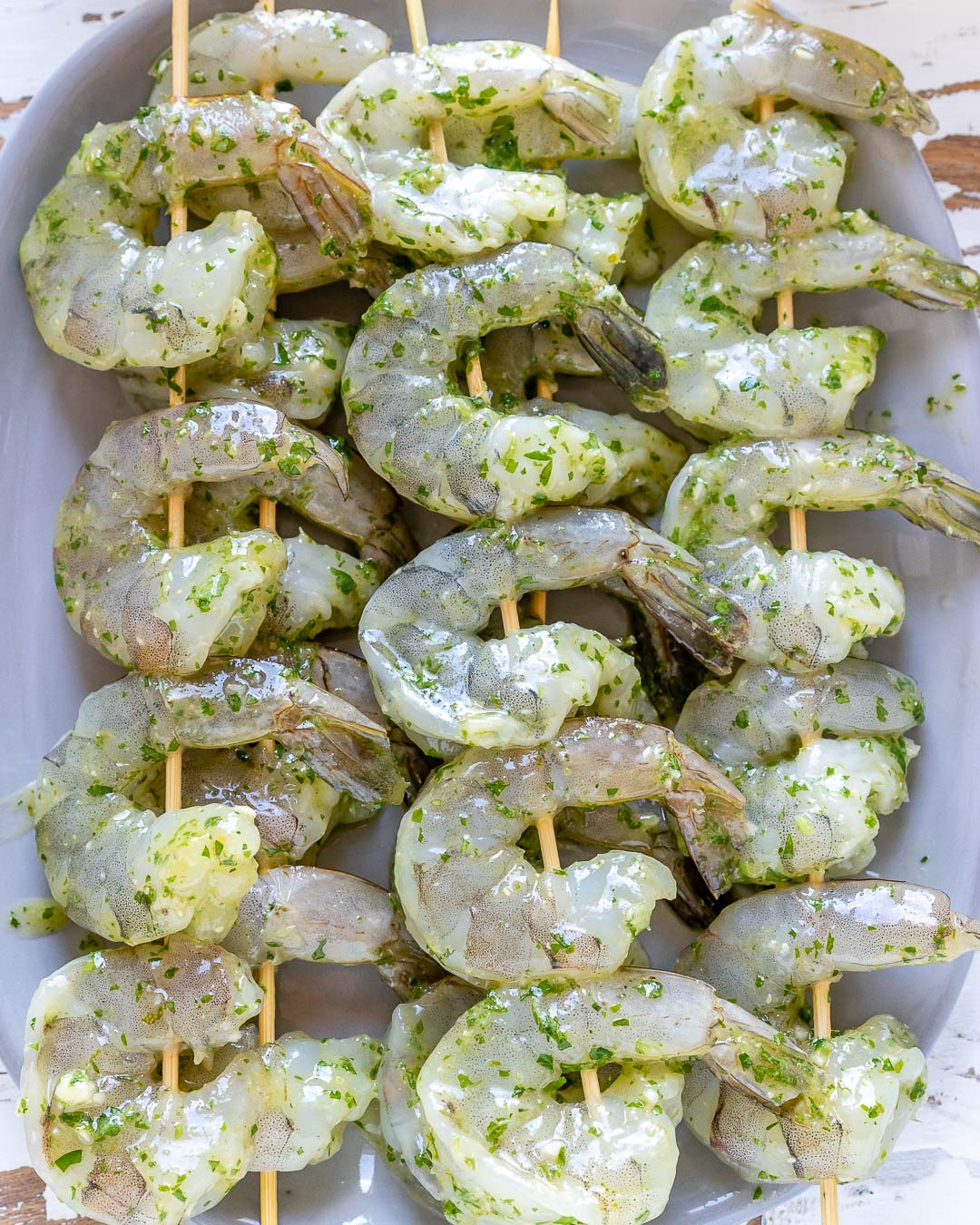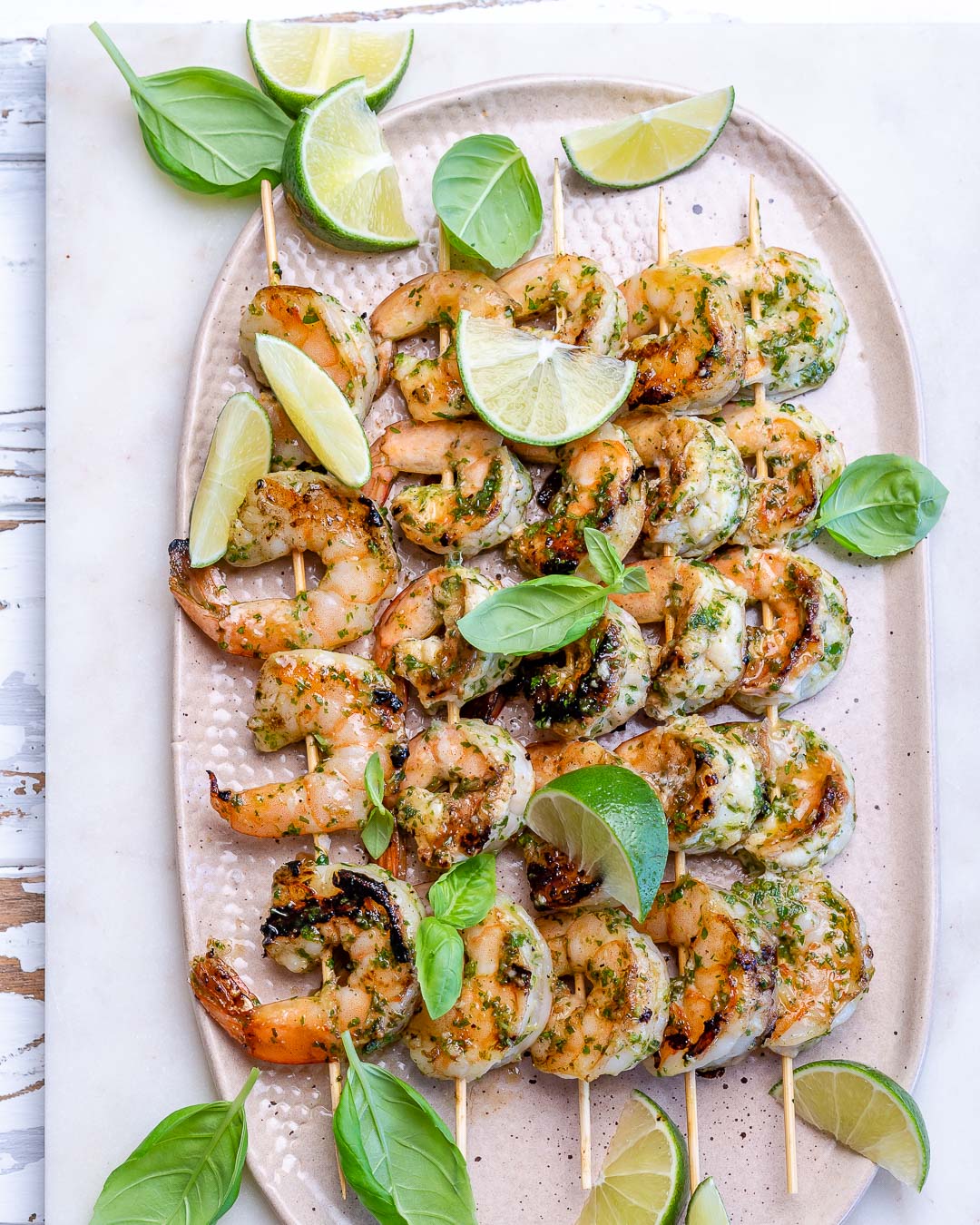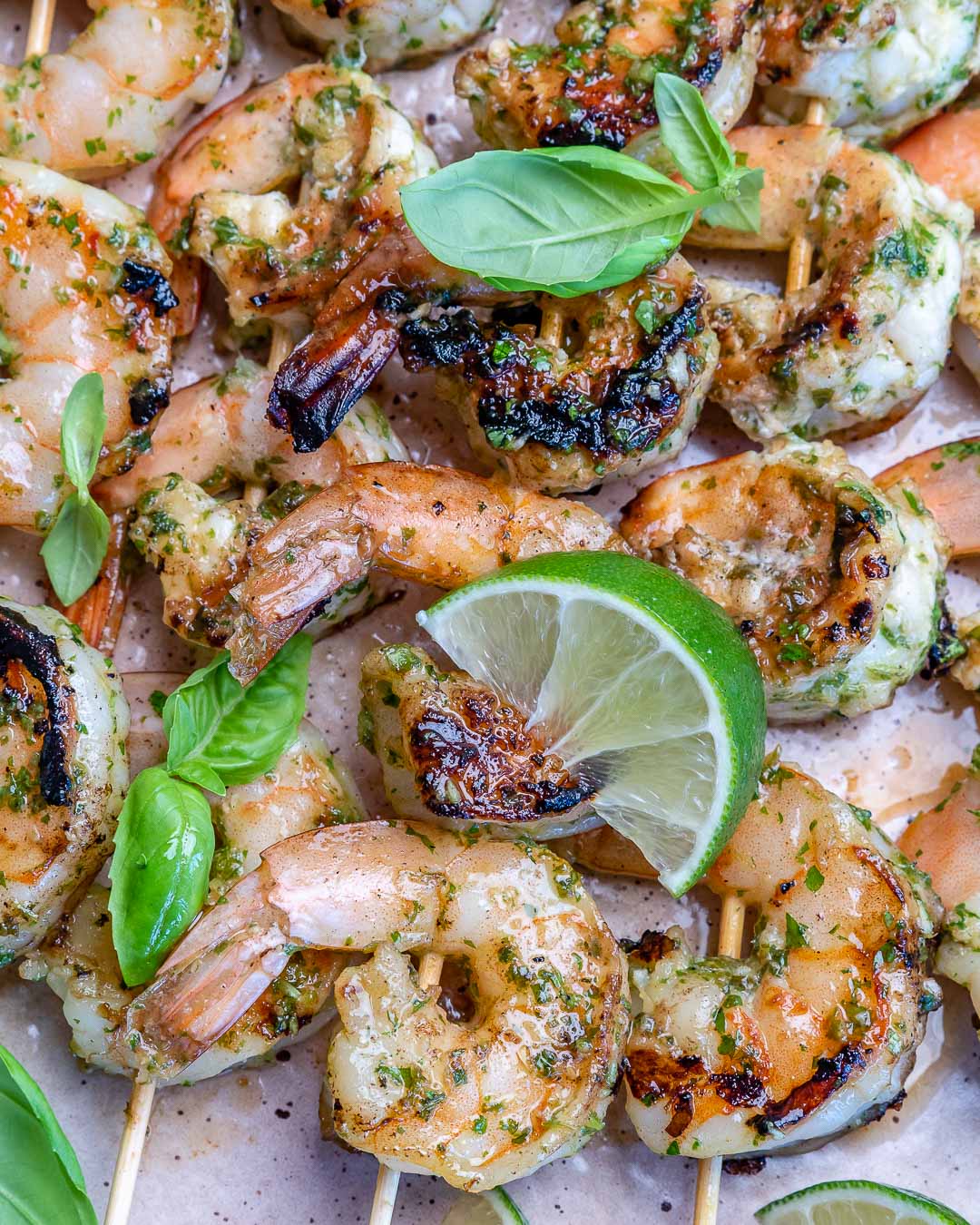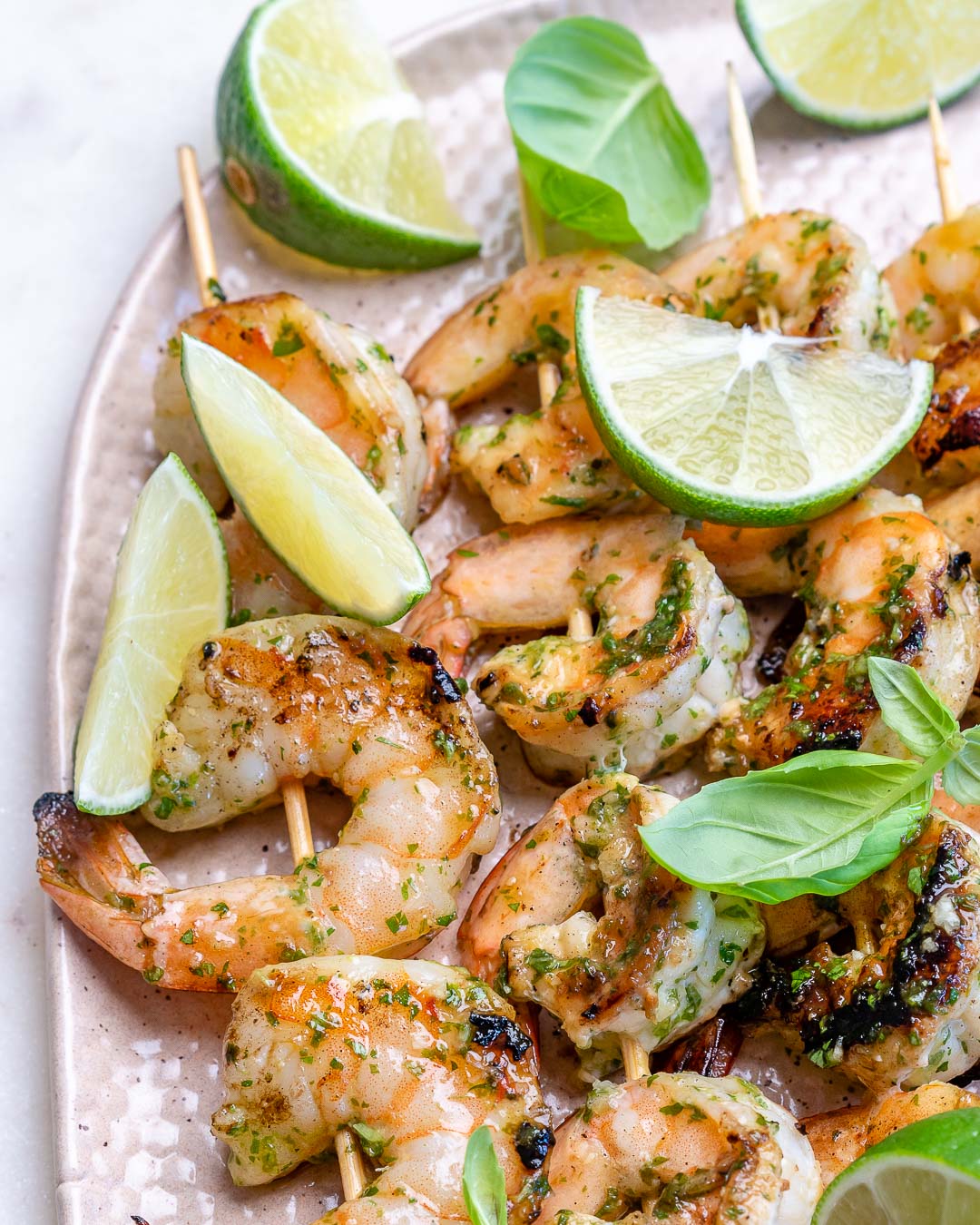 [zrdn-recipe id="1381″]

Leave a Comment Below:
Related Posts :

..