4

Oct, 23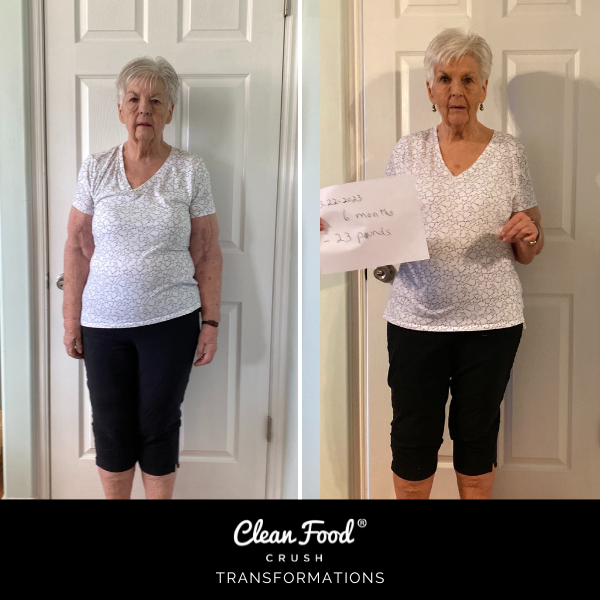 How Clean Eating Changed Bonnie's Life And Continues to Change Her Lifestyle
Can you believe it's already October 2023? This year has flown by. As we head into the holiday season, I know many of us are thinking about our health goals and looking for motivation to stay on track.
Today we're sharing a quick update from one of our previous Crushers who has been at Clean Eating for a year.  You can always check out her very first Challenge Story here.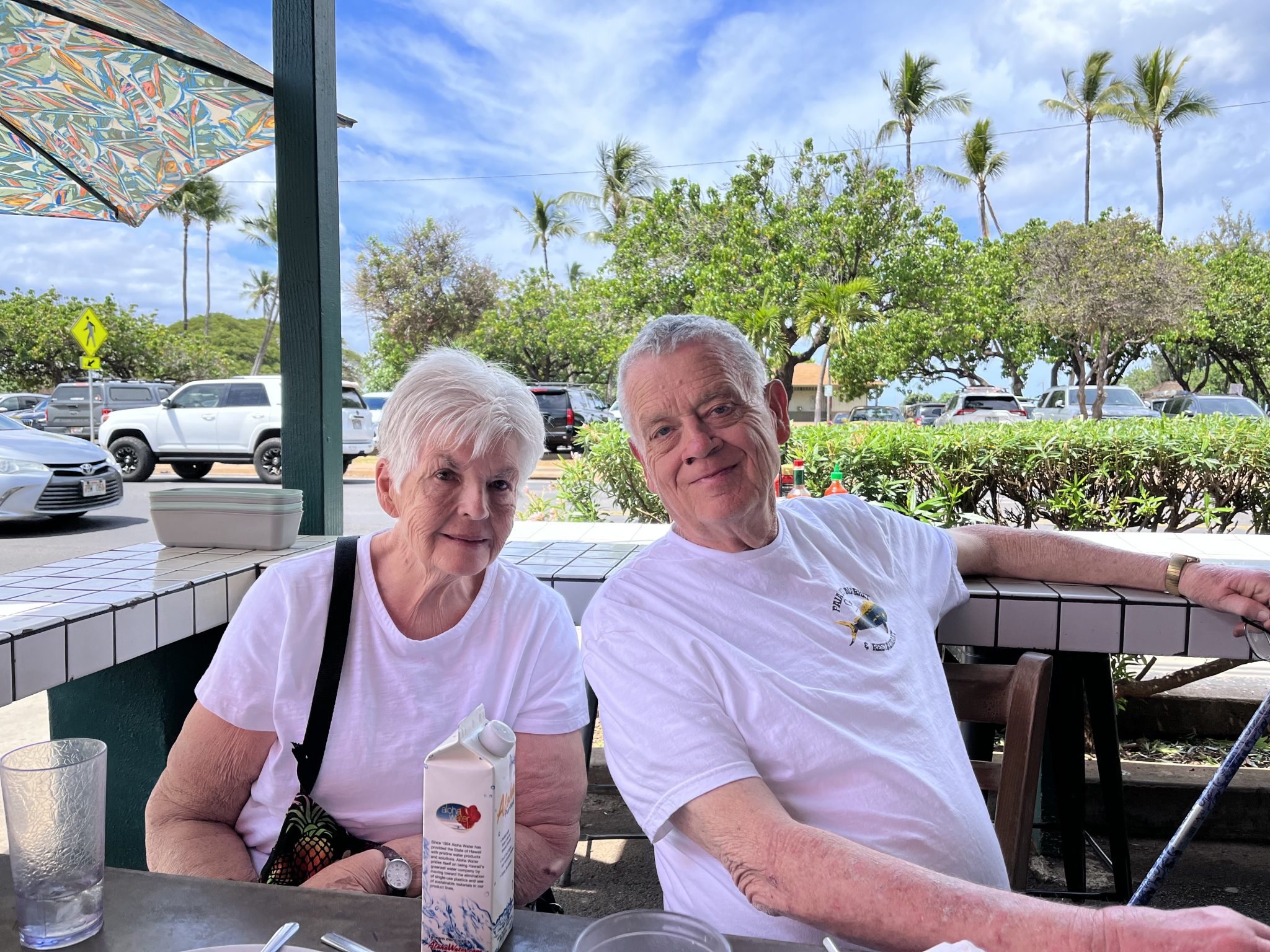 Hi! Bonnie here! If you're looking for a reset, I can't recommend the CFC 30-Day Clean Eating Challenge enough!
I started following Rachel and CFC recipes over 10 years ago and lost 80 pounds that first year.
It completely changed my relationship with food.
During COVID I gained back 20 pounds, so in September 2022 I officially joined the challenge.
My goal was to lose that 20 pounds – and I'm happy to say that as of March 2023, I reached my goal and then some!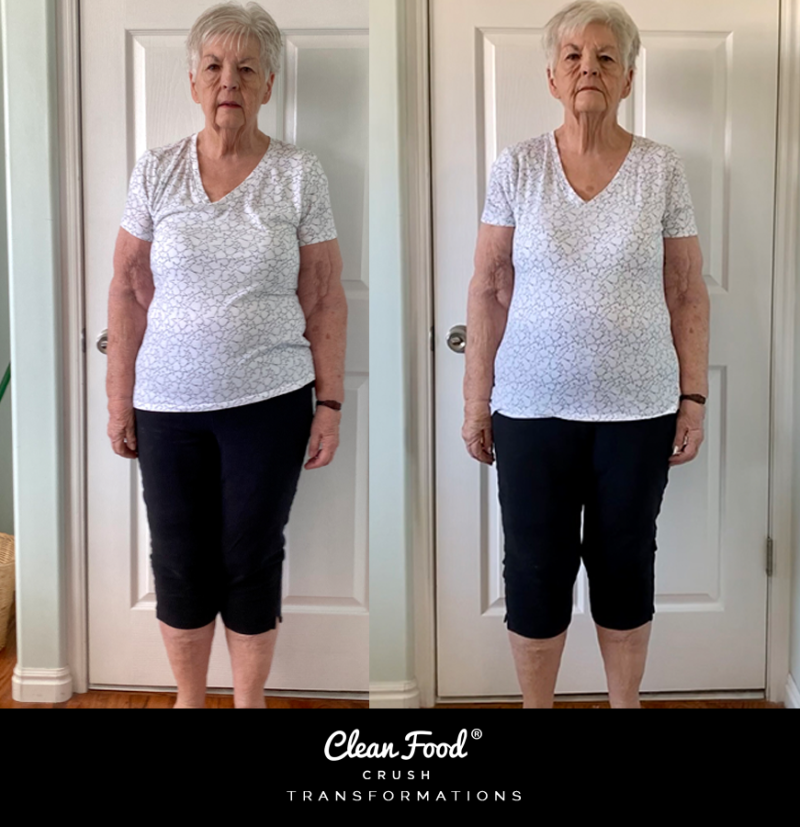 It's taught me how to maintain my weight instead of yo-yo dieting. I still fluctuate a few pounds week to week, but I'm learning how to find balance. I'd love to get to the point where I can maintain a steady number on the scale instead of being so dictated by those ups and downs.
Even in my late 70s, I feel like I have so much energy thanks to eating clean.
I volunteer twice a week at my local elementary school and walk there so I get some extra exercise in as well. While my sleep and skin haven't improved as much as I'd like, my favorite thing is that I've been able to enjoy holidays, birthdays, weekends, and trips without going off track.
One of my favorite parts of CFC is having the daily meal plan totals. I post it on my fridge to stay on track for meal planning and prep. I also love bringing my own CFC-friendly food (BYOF) to parties and events. It keeps me accountable.
Earlier this year I even went to Hawaii and only gained 1 pound!
In the past I'd gain 5+ pounds on a trip like that.
The cleaning eating mindset helped me make good choices and not go crazy indulging like I used to.
If you're looking for community support and simple recipes to help you reach your goals, I can't recommend the 30-day Clean Eating Challenge enough.
Having the annual membership gives me accountability and structure to stay on track.
Rachel and the CFC team make it easy to stick to the plan with grocery lists, meal prep tips, and so much inspiration.
I'm excited to keep this lifestyle going into my 80s next year! Sign up today and see how it can change your life too.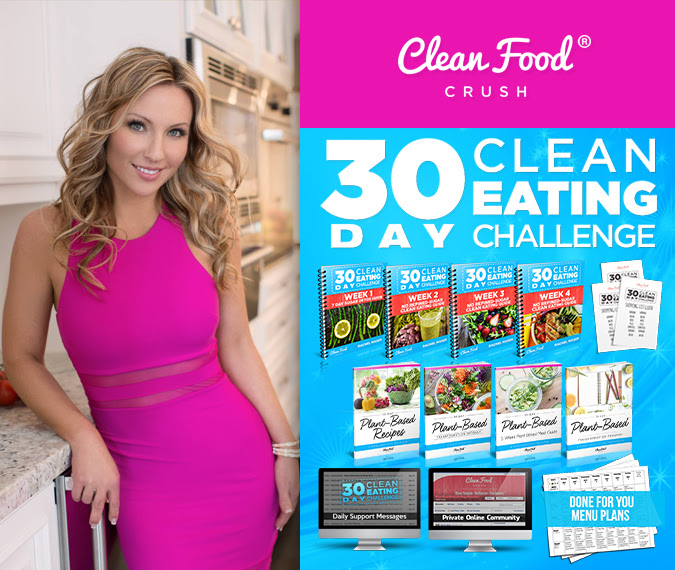 Ready to Get the Tools and Support That Helped Bonnie Succeed? Come and Join the Challenge!
Leave a Comment Below:
Related Posts :
..