23

Nov, 21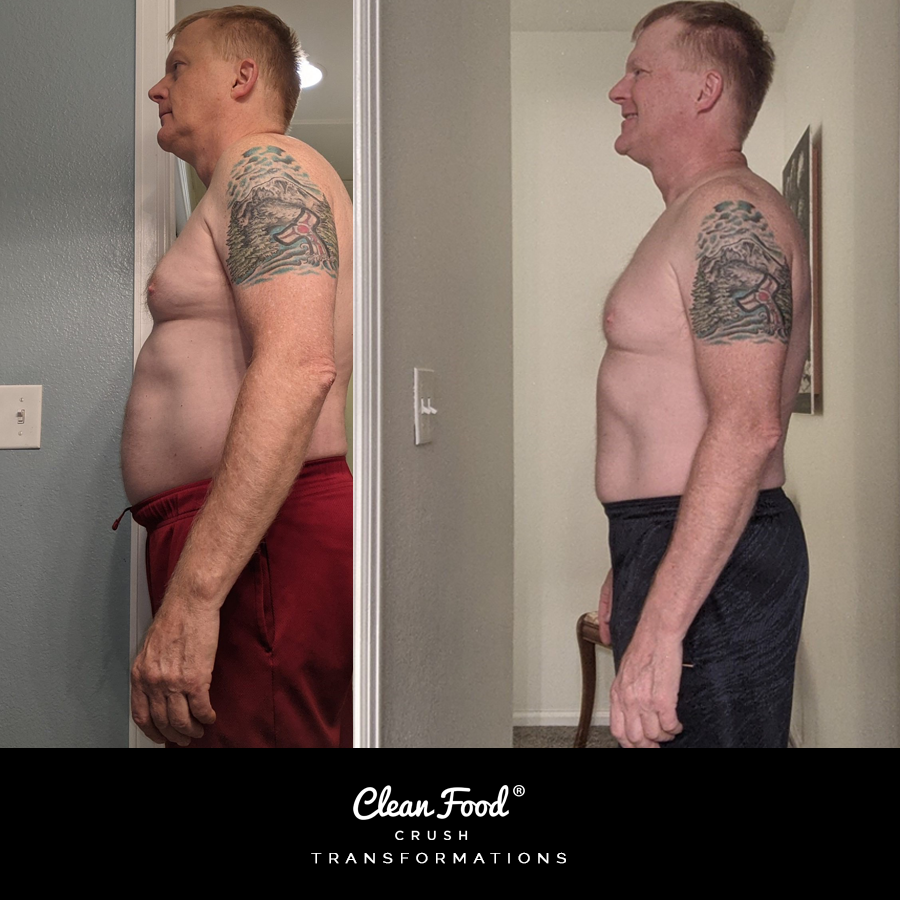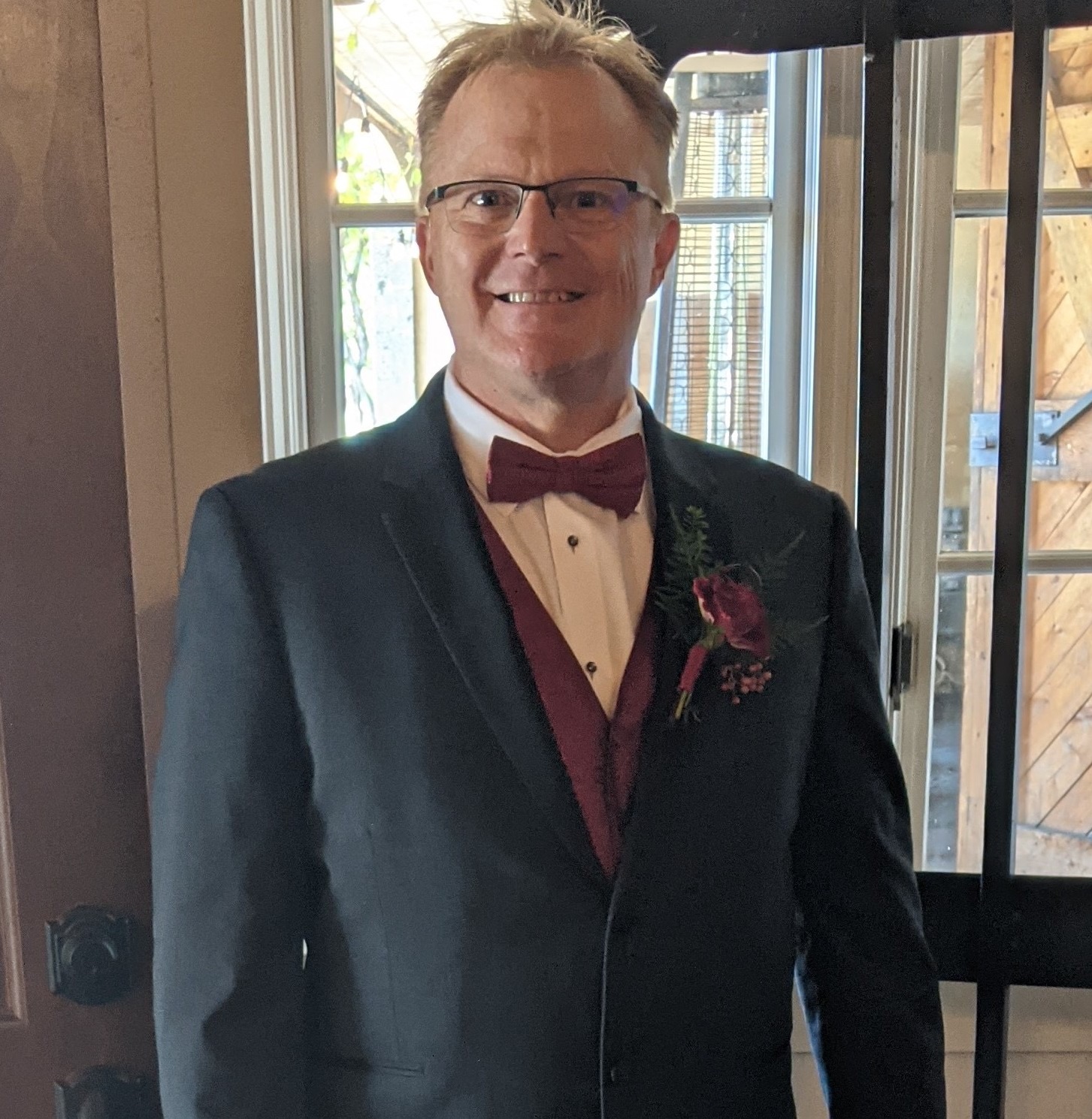 Meet Lee, Who Lost 14 Pounds of Fat While Undergoing Radiation Therapy!
My name is Lee. I'm a 55-year-old father of a 31-year-old son and a 28-year-old daughter and Grampa to 2 boys. I live in Colorado and work for the City of Commerce City public works engineering department. There I review and approve roadway construction plans and everything related to building roads and storm drainage systems in the City.
What I do for fun is teach group fitness classes at Soul on Fire Xercise, a local gym and I bartend sporting events and concerts at the stadium where the Denver Broncos play. I also get paid for those so that makes them even more fun. What I do for "Me Time" is exercise, go fishing, camping, play guitar and go on motorcycle road trips. I have recently started taking lessons to learn how to fence with an epee. I also love reading nonfiction books. Biographies, history, fitness.
I Have Faced My Biggest Life Battles in 2021.
In January I had Covid and in February I was diagnosed with Stage 3 Prostate Cancer.
I started taking injections of Lupron to boost the effects of the radiation treatment. The radiation and the medications wreak havoc on my hormones, causing cravings, hormone belly, fat gain, loss of muscle mass and bone density. I have another year of injections so instead of letting my situation run me over, I made the decision to continue exercising and eating healthier.
I began trying out CFC recipes in June of 2021. I think the first recipes  I made were a Zucchini Jalapeno Frittata and a Grilled Shrimp Bowl. In July, two months after I finished radiation, I weighed 200 pounds and was 29% body fat.
Before the Challenge, I suffered from fatigue and had little appetite and no energy to cook. I wasn't eating nearly enough. What I did eat was not portioned properly. Because of my treatment, my body was conserving energy and I couldn't lose a pound if I tried.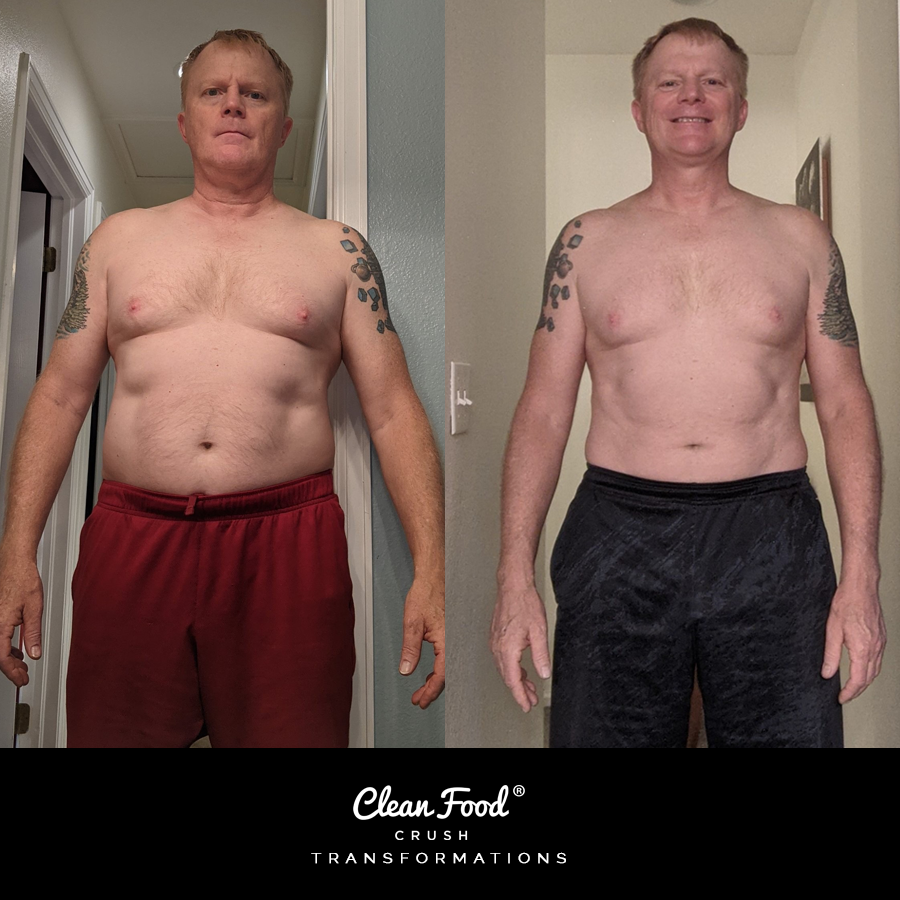 In September 2021, I took the plunge and signed up for the Clean Food Crush 30 Day Challenge.
Since I started eating clean, as of November, I am down to 193 pounds and 22% body fat.
That Means I Have Lost 14 Pounds of Fat!
I started the 30-Day Challenge with intention. Other meal plans I tried out; I would modify somehow so I wasn't following them 100% completely. This one I dedicated 100% focus. OK, maybe I gave it 98%.
Having the first week laid out for me taught me to eat more often, eat more vegetables, to properly portion my food and eat more lean meats.
My favorite recipes are the Meatballs in Pomegranate Sauce. The spicy and sweet flavors are a perfect combination and all the pancakes. Yes, all of them. I can still enjoy pancakes and not feel weighed down.
After two weeks, I noticed pants that didn't fit 3 months before fit comfortably. Tee shirts were getting looser.
People at the gym started telling me that I was looking leaner. This motivated me. This encouraged me and kept the fire burning in me to be consistent.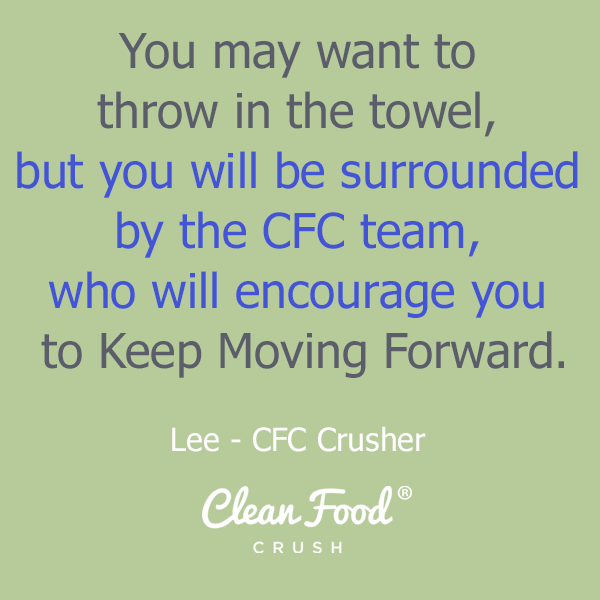 You may want to throw in the towel, but you will be surrounded by The CFC team, who will encourage you to keep moving forward.
During YOUR Transformation, Give Yourself Grace.
You will be challenged but if it was easy, everyone would do it.
– Lee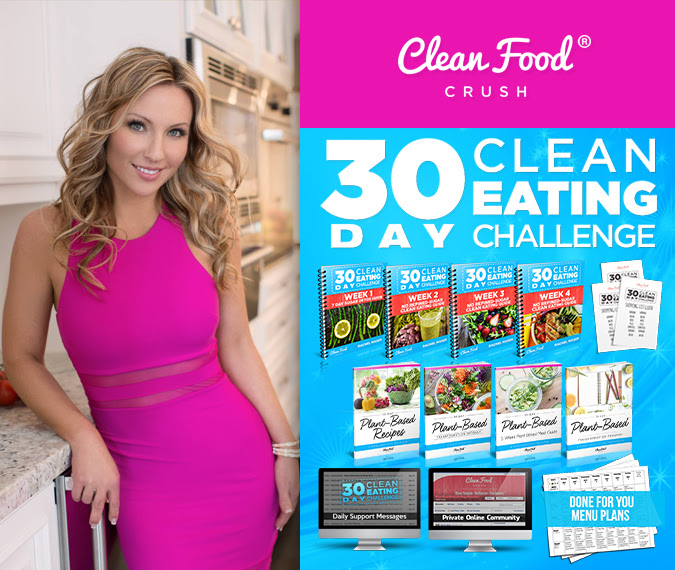 Leave a Comment Below:
Related Posts :
..