5

Apr, 22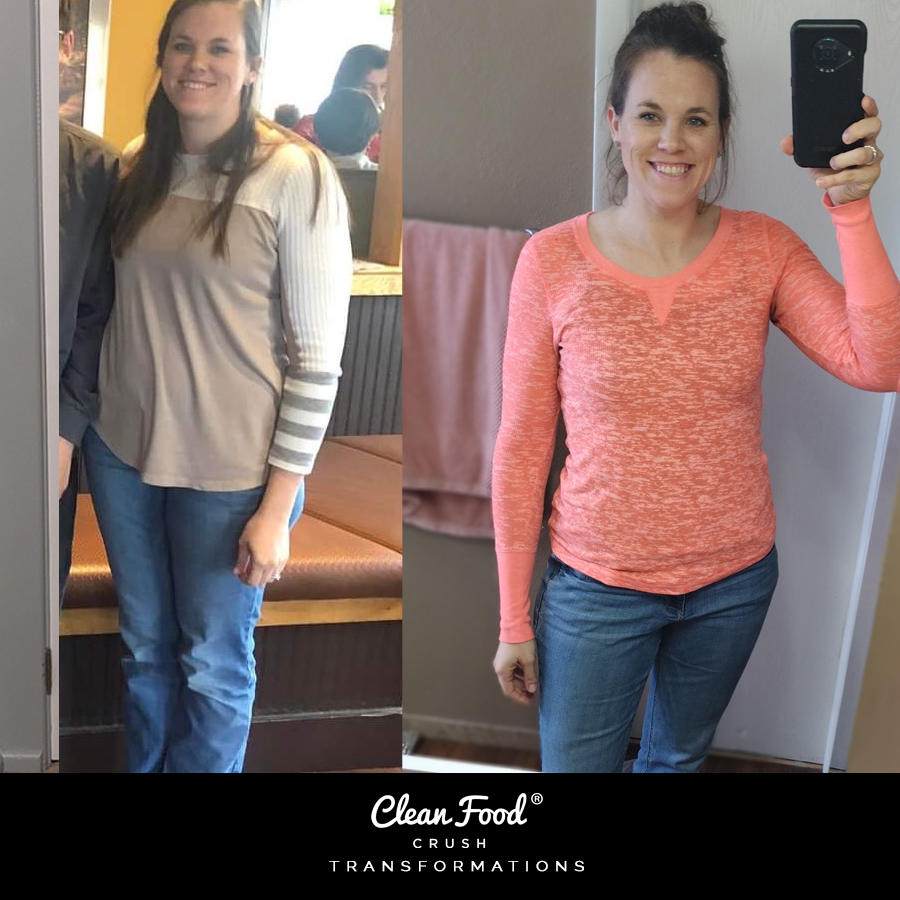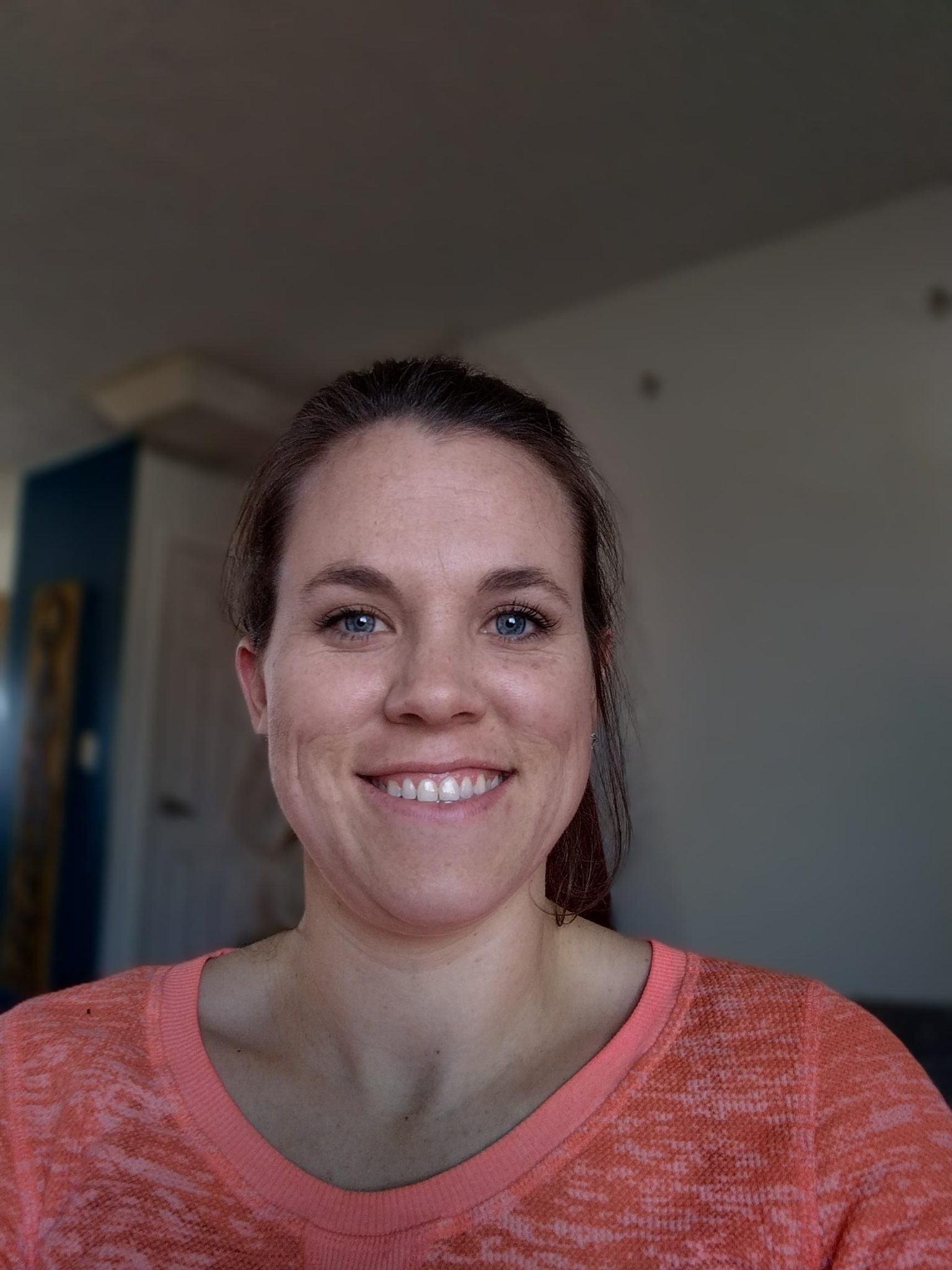 Meet Meagan, Who Lost 23 Pounds with CleanFoodCrush!
Hi, I'm Meagan and ​I've been following CFC for about a year. I cooked Rachel's recipes and followed some of her tips, but I didn't commit to the 30-Day Challenge until December of 2021.
​One of my biggest obstacles to losing weight before the Challenge was a lack of information. I didn't know how to even begin clean eating, or what clean eating even meant. I didn't know what kind of food my body needs or how much of different foods I'm supposed to be eating. Another huge obstacle for me was my coffee creamer. I LOVED the sugary coffee creamers and LOTS of it, and I didn't think I could give it up. (I have given it up and still enjoy my coffee every day!) Finally, I didn't think clean eating was a sustainable lifestyle for our family of 7. I figured there was no way we could make such a huge change and keep it up.
We learned so much! The 30-Day Challenge helped us to make good habits and jump-start our weight loss, but most of all Rachel taught us what kinds of foods our bodies need, how much food our bodies need, and what our bodies don't need.
The 30-Day Challenge plan is clear and easy to follow and gave us everything we needed to succeed. We have discovered that clean eating is totally sustainable, and a lifestyle that we very much enjoy and are excited to continue.
In addition to our weight loss, we feel better and have more energy. Before the challenge, my husband used to take ibuprofen every day for neck and back pain. Now, he hardly ever has to take ibuprofen because his body feels so much better. That's a huge victory for us!
​I've lost 23 pounds and continue to lose weight every week! My husband has also lost 20 pounds.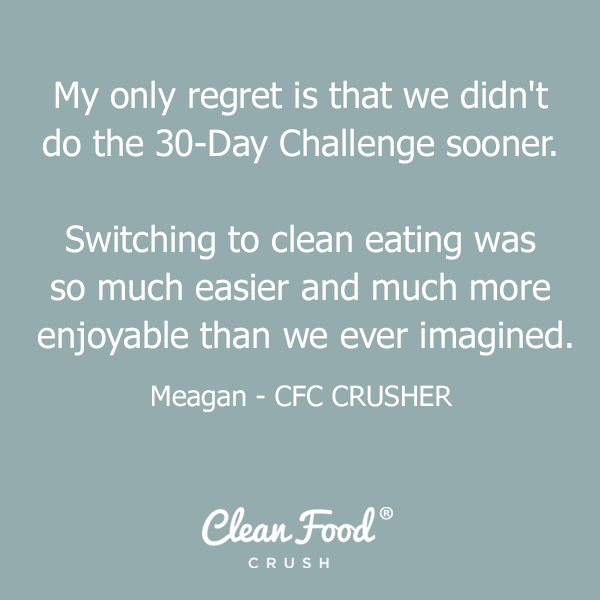 My favorite CFC recipes are 1) Sweet and Spicy Popcorn Cauliflower: This recipe is FULL of flavor and very easy to make. And the best part is, you're eating cauliflower! 2) Crockpot Cheeseburger Soup: My whole family loves this recipe. Plus, anything I can make in a crockpot is a total bonus.
The CFC recipes are easy to follow and most of them are pretty quick. They're loaded with flavor and we have really enjoyed trying them out. I've learned about different foods and flavors by using the CFC recipes.
My advice for anyone sitting on the fence is – ​Just do it! I tell everyone we know that my only regret is that we didn't do the 30-Day Challenge sooner. Switching to clean eating was so much easier and much more enjoyable than we ever imagined. It truly is a lifestyle and not a diet, so you don't have to worry about losing weight and then gaining it all back.
– Meagan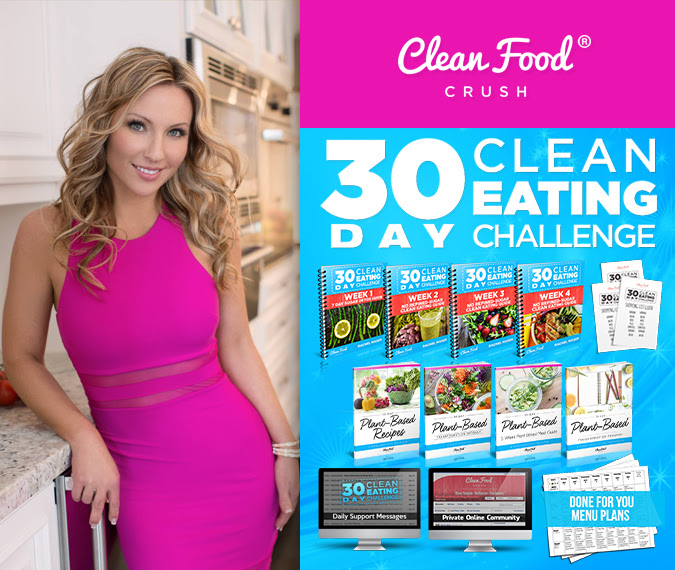 Leave a Comment Below:
Related Posts :
..