22

Oct, 18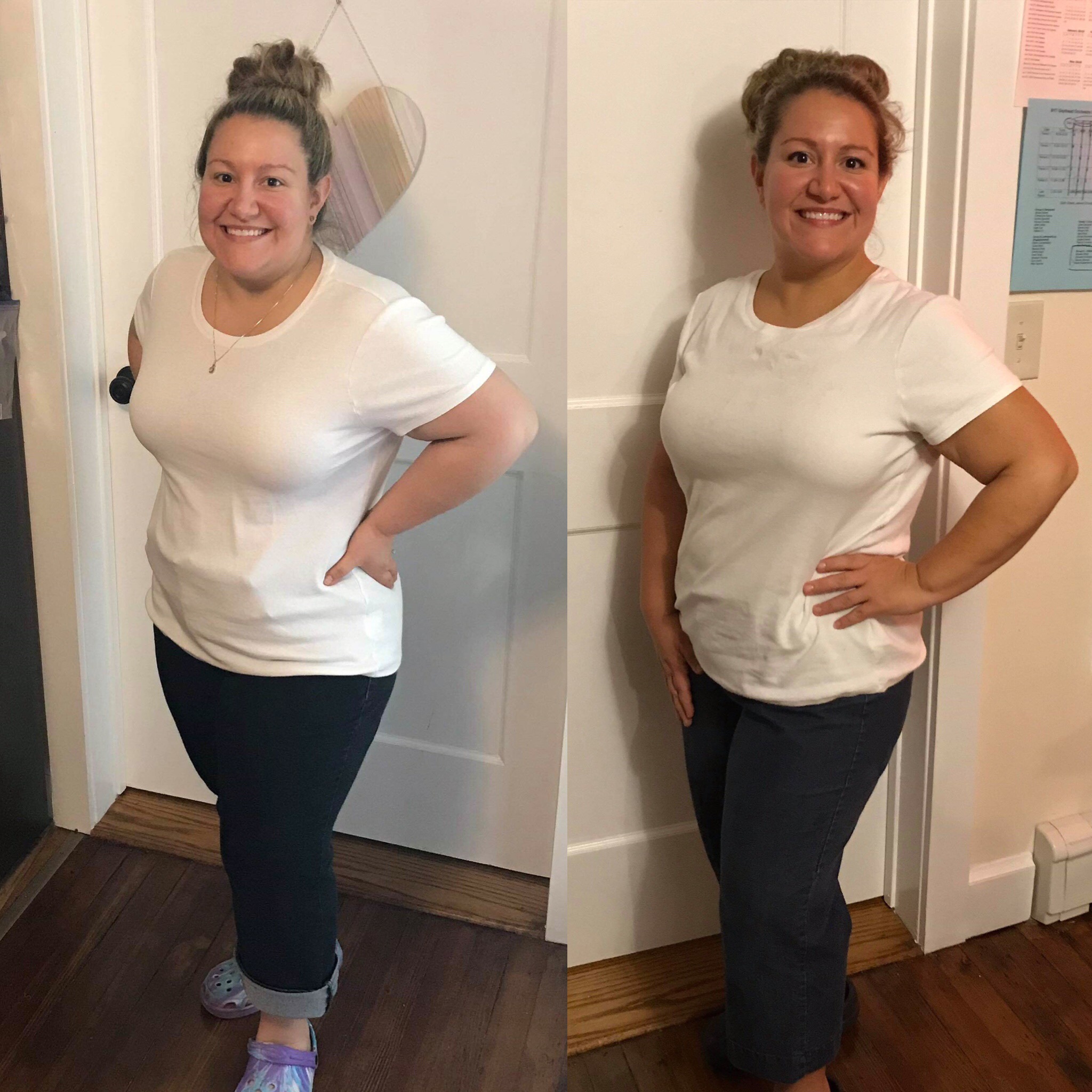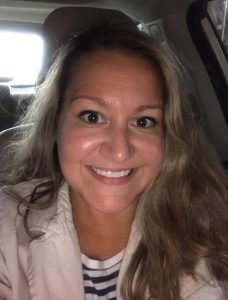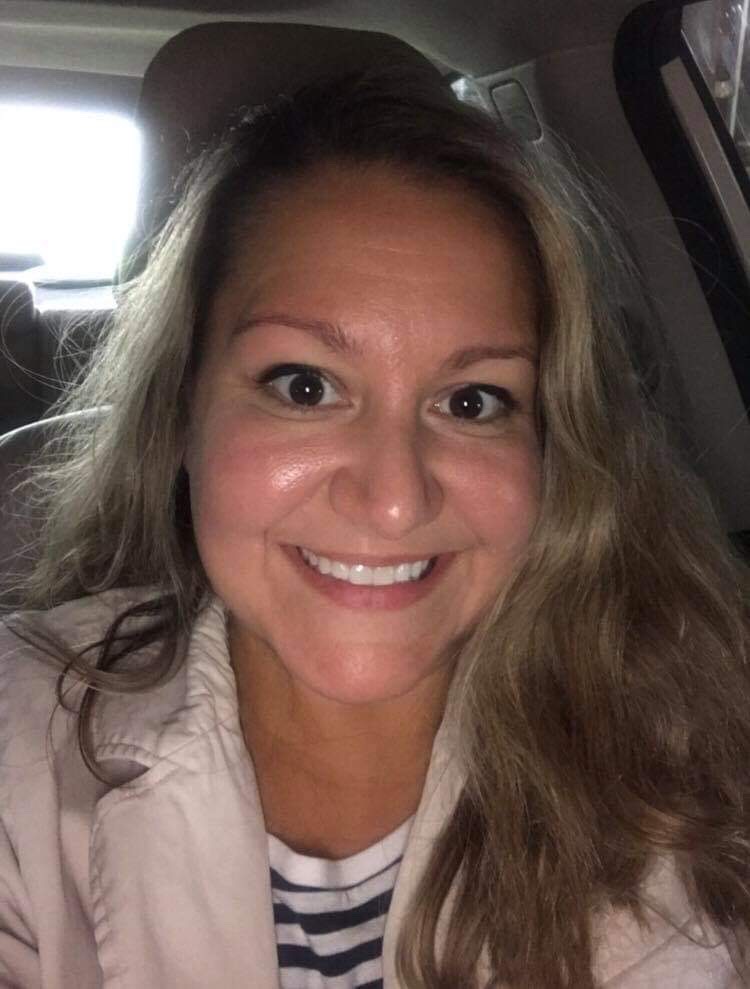 Hi there!
My name is Michele and this is the second time I've had the opportunity to share my success story with you and the rest of the CleanFoodCrush Community.
The 30 Day Clean Eating Challenge has helped me transform my life and body.
It's an honor to share this updated interview I did with the editor of CleanFoodCrush on my current results and how my family has benefited from this lifestyle!
 How long have you been following CleanFoodCrush for?
I did my first 30 Day Clean Eating Challenge in February 2018 but I have been following CFC for longer. I finally got to the point that I would do anything to lose weight. Who knew it could be this simple?
What have you been up to since the last challenge?
I have continued to Eat Clean since the challenge. I feel the challenge is a permanent lifestyle change, not just a "diet". I have immersed myself in a Clean Eating lifestyle and after losing 30 pounds I started exercising regularly. It's much easier to enjoy exercising when you are lighter and not carrying around so much weight. I walk, bike, do yoga, and calisthenics.
Do you still follow the challenge philosophy?
I do! I LIVE the challenge. I eat mostly vegetables, protein, and some fruit. I am very conscious now of how particular foods affect me and I steer clear of them (most days!).
What are your favorite "go to" recipes from CleanFoodCrush?
I love the Stir Fry Chicken, Buffalo Cauliflower Bites, Banana Blender Muffins, and the Skinny Buns Egg Sandwich! The recipes inside the challenge are so tasty, easy to make and no-fuss. I love that about this program.
Has anything changed in your family's lifestyle since the last time you shared your story?
As a family, we eat way healthier now because I don't keep any junk in the house. We rarely go out to dinner, and there's always fresh, chopped veggies in the fridge.
Have you lost any more weight? Experienced any new bonus results?
Since I started the challenge in Feb, I've lost 45 pounds! I have more energy than I ever did, my skin rarely breaks out, my aches and pains have lessened exponentially, and I don't have to wear plus size clothes anymore. 🙂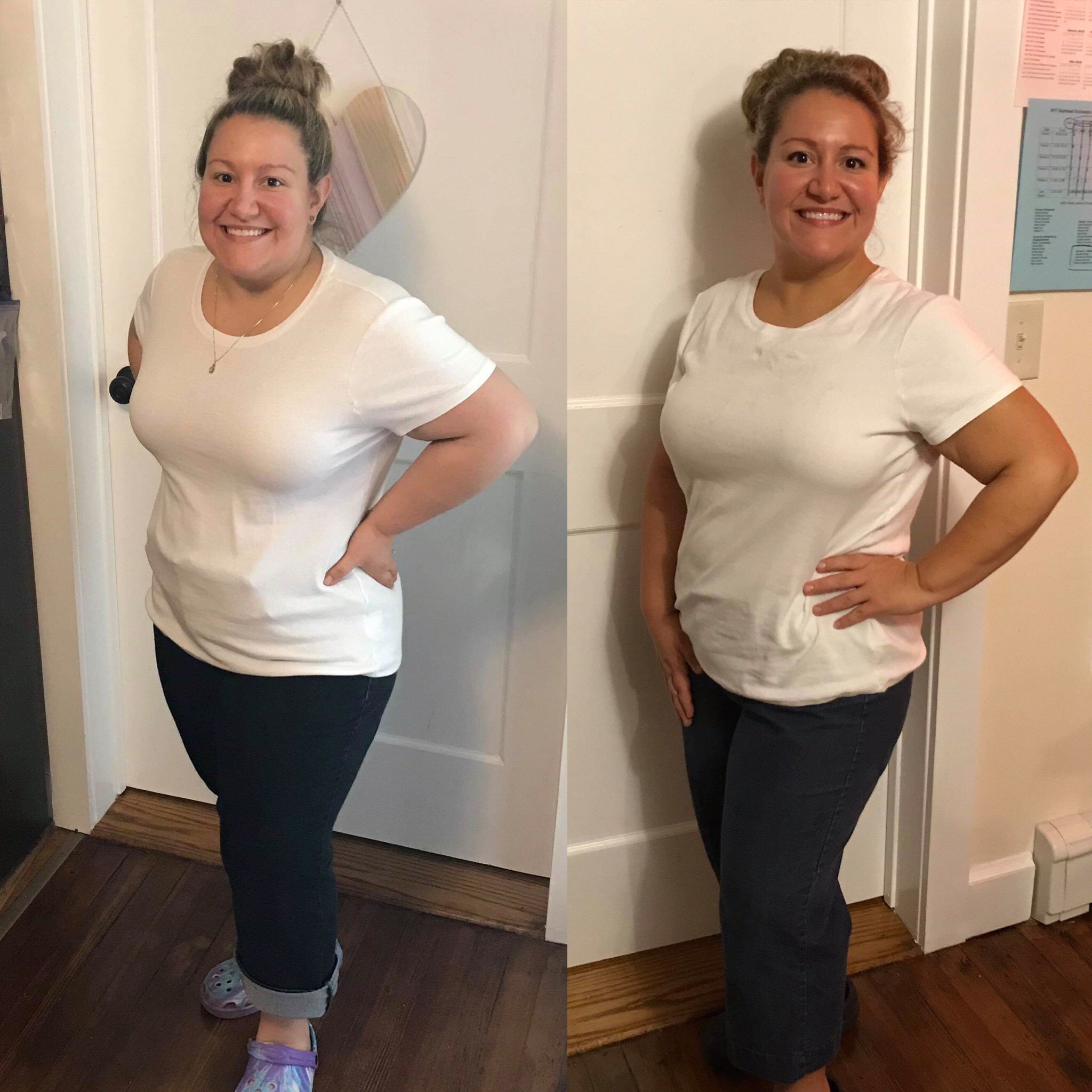 What is it about CleanFoodCrush that makes such a difference in your life?
CFC has helped me lose weight which in turn helped me gain my confidence and self-worth back. It's given me a new way to look at life and food, I feel more adventurous and more comfortable in my own skin.
What do you love about CleanFoodCrush?
I love the simplicity of the program, the education of the program. Both have helped me make great food decisions when I'm researching recipes or coming up with my own… and I LOVE the recipes. I like that Rachel has protein balls and some healthy sweets in her stock recipes as well. I don't feel like I'm deprived or missing out on this program.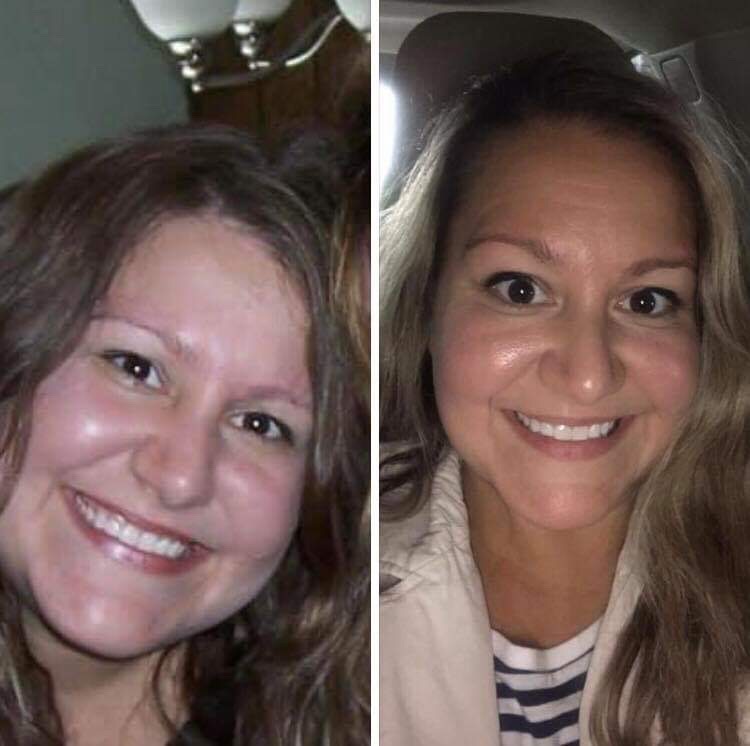 What are your words of wisdom for people who are afraid their goals are too big to reach?
What has helped me was to do 10-pound goals. I celebrate every time I go into the next "decade" (for instance, going from the 180's to the 170's). I can wrap 10 pounds around my head, I can't do the same for 40 – 50 pounds, that sounds too overwhelming for me. Keep Eating Clean! You get healthy from the inside out. Heal the inside first with Clean food and the rest will follow.
I hope you give yourself the gift of taking the 30 Day Clean Eating Challenge, you will be so happy you did 🙂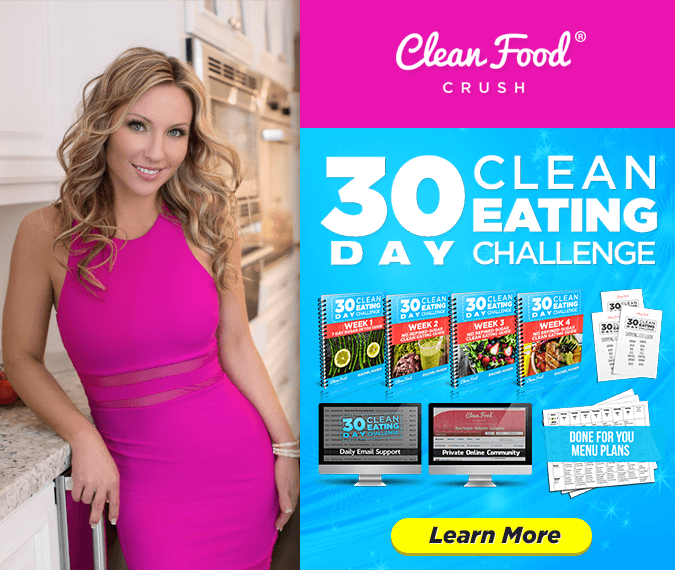 Leave a Comment Below:
Related Posts :
..