12

Apr, 22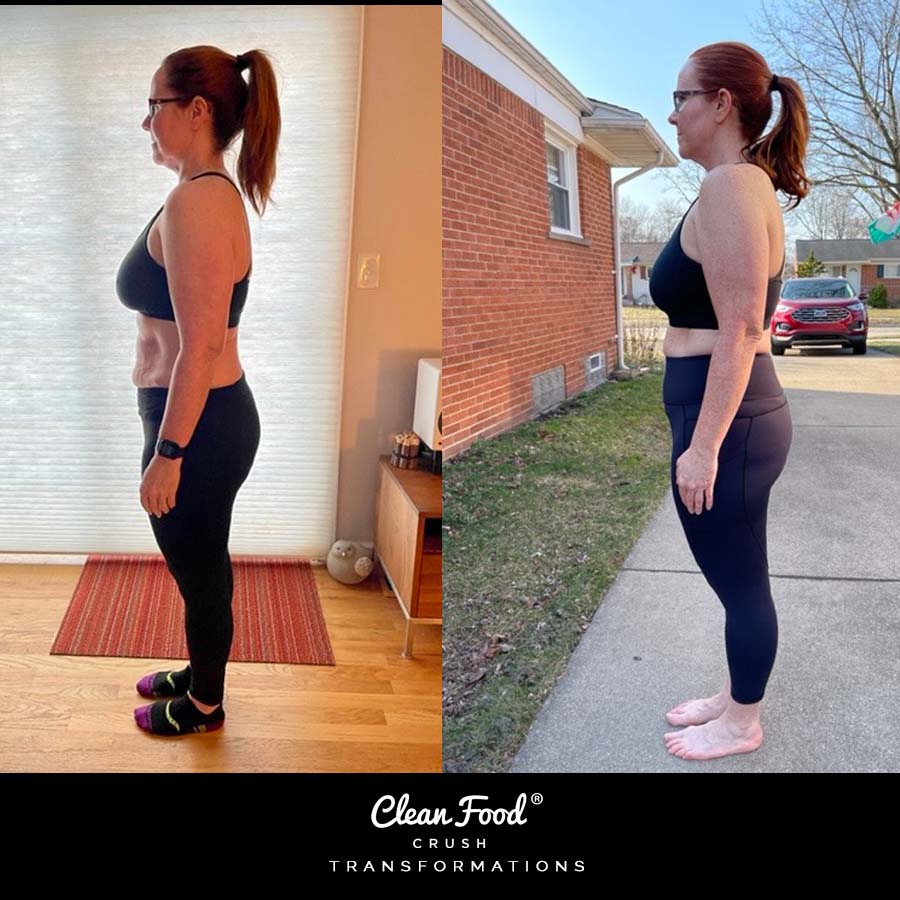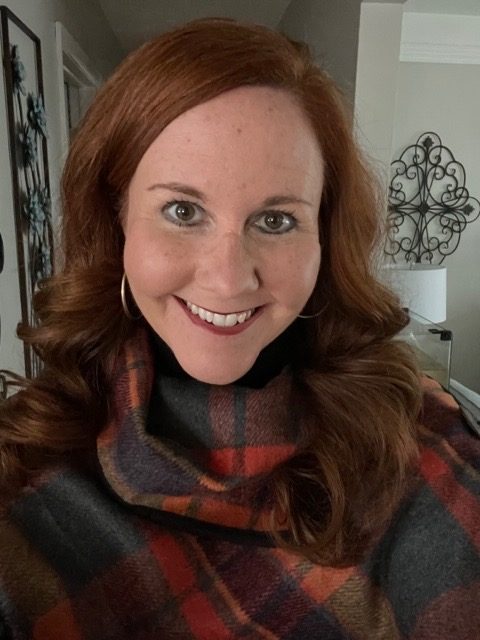 Meet Noelle, Who Lost Over 11 Pounds and 7 Inches in 30 Days!
Hi, my name is Noelle and I'm 49 years old. I have 3 boys (Ryan – 17 years old, Gavin- 15 years old, and Henry – 12 years old).  I am an Account Manager for a TPA who administers health care benefits to Automotive suppliers.  I have amazing and supportive family and friends.  I really enjoy working out, running, and playing basketball.  Being part of a very athletic family was so helpful for me to stay active all the time. It also helped to have 3 brothers who helped to keep me competitive.  Being active has always been in my blood. I played college basketball and also became a personal trainer shortly after college. I am a half marathon runner and enjoy competing in races. I took up golf last year thanks to my dear Dad and I absolutely love it.
Since having children, my body has never been the same so it's always been a struggle and I have also been an emotional eater since my divorce in 2013. BUT, the struggle became even more real when COVID hit. I am engaged to an amazing Welshman and we have been together for 5 years. However, during the pandemic, we were not able to see each other for 2 ½ years. It was extremely difficult on our relationship at times, but I was also dealing with my Dad being diagnosed with cancer in June 2020.  The cancer was so aggressive that it took him in 4 months. Part of my heart died with him on November 1, 2020. So these last 2 years have taken a real toll on me mentally, physically and spiritually.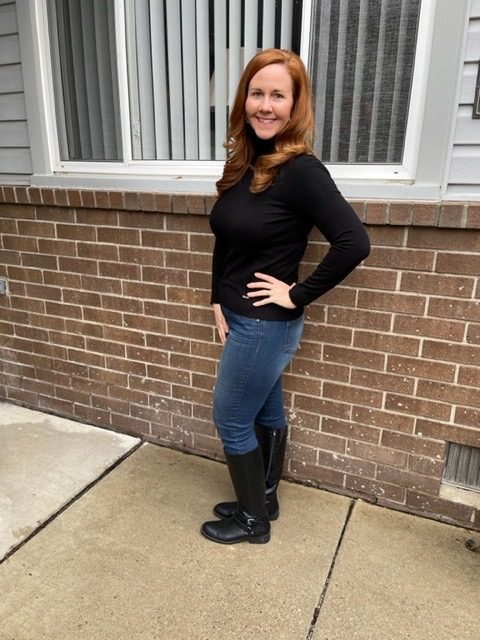 I was introduced to this group in early February by my dear friend.  So I finally decided to "get with the program" and started my journey with CleanFoodCrush Clean Eating Challenge on February 22, 2022. I purchased the month and was able to get two months for the price of one.
In the first 30 days, I lost 11.4 pounds, 2 inches in my hips, 3 inches in my waist, and 2 ½ inches in my thighs. I have lost even more weight going into the next month.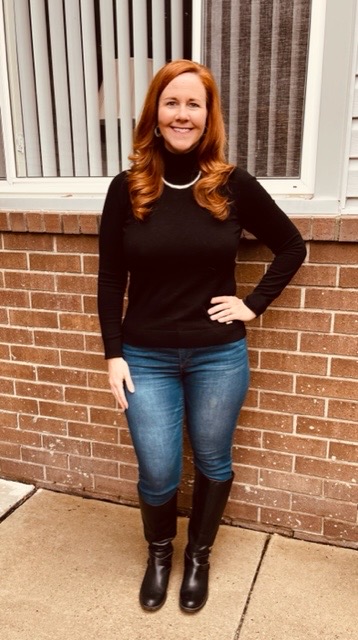 I definitely have come a long way and my Dad would be really proud of what I have done.  My fiancé is also very proud of what I've accomplished in such a short period of time.  We are planning on getting married next year.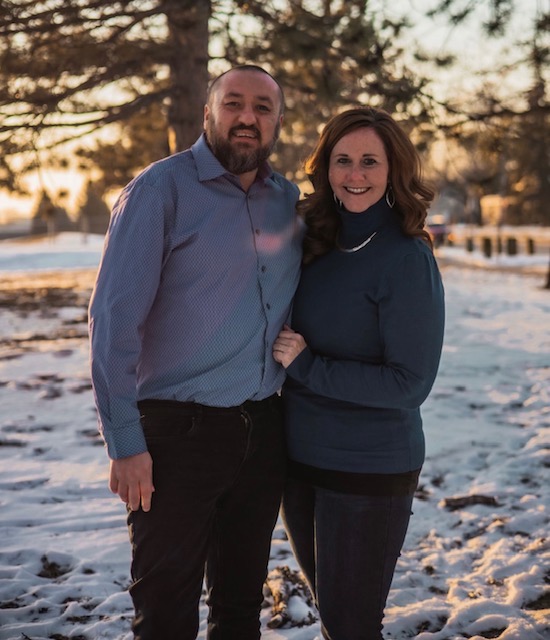 I have finally found a plan that turned the lightbulb on for me.
I can't believe it's taken me this long to figure out how to really enjoy food. 
➡️ I now have more energy.
➡️ I sleep so much better.
➡️ Even my workouts feel differently.  
Now, I am very conscious of what I'm putting in my body and realize what I have been doing wrong all these years. I know that this is NOT A DIET, but a way of life.
Planning ahead is key to eating the right foods each week. This is a complete lifestyle change for me. I realize that I can still enjoy some of the foods that I like, but in moderation and maybe even looking at ways to make a healthier version.
The support from the group has been incredible. I have managed to make some delicious recipes and find out new things that I wasn't aware of before. I'm truly blessed that I'm part of this amazing group.
I have enjoyed a lot of the recipes that have been shared so far.  Two of my favorite meals are: Garlic Butter Beef Steak Bites and Baked Mushroom Chicken. I'm really looking forward to making more of the CFC recipes that Rachel has provided.  They are delicious and I like the variety of recipes that are available to us.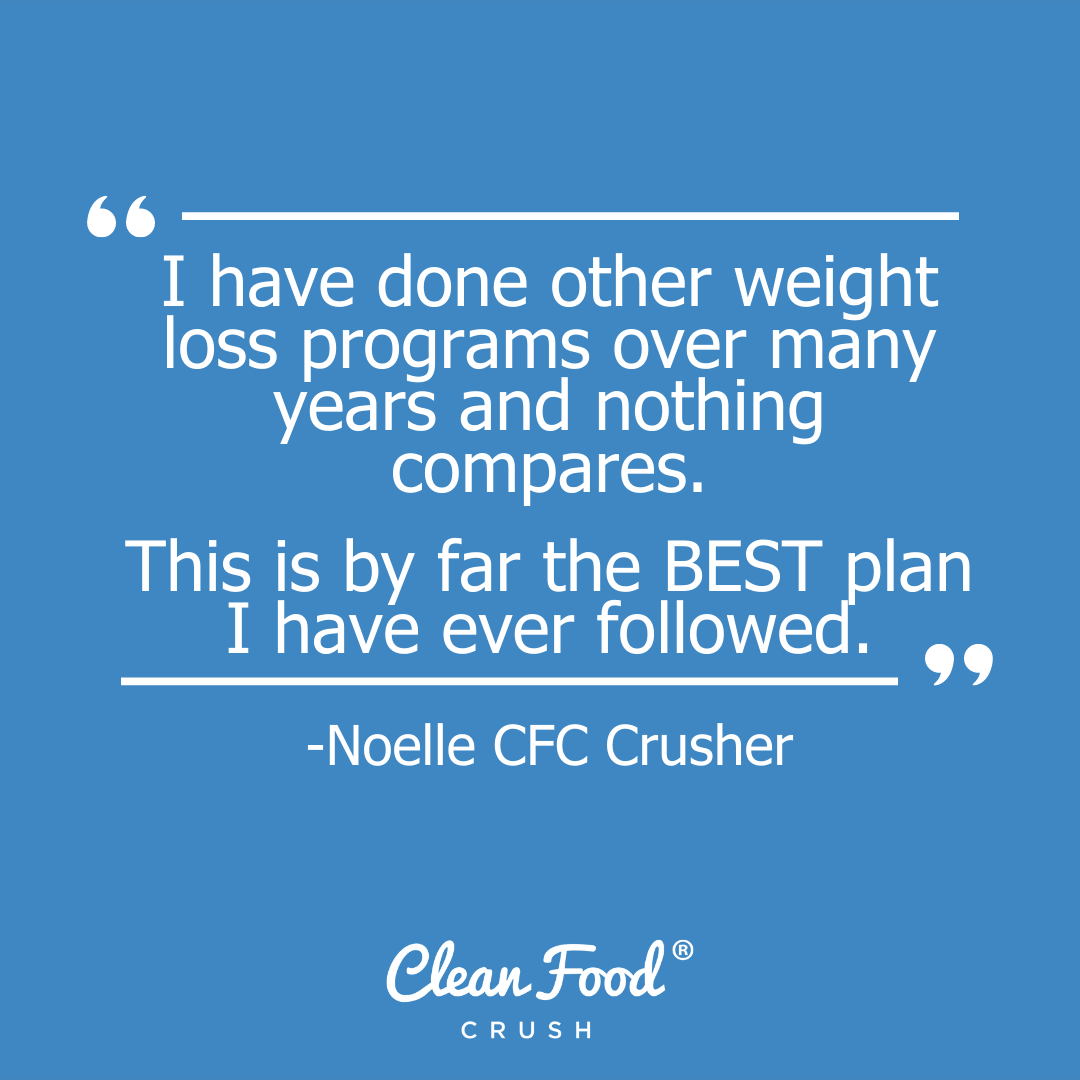 If you are thinking of joining this group – JUST DO IT!!!! You will be happy you did. If you are serious about making a lifestyle change once and for all, this is the plan you want to follow.
I have done other weight loss programs, etc over many years and nothing compares. This is by far the BEST plan I have ever followed.  You're not depriving yourself at all. There are so many delicious options. 
I have not felt this good in a very long time. 
I have a goal of wearing a two-piece bikini that I purchased for our family trip in August and I'm well on my way thanks to the CleanFoodCrush 30 Day Challenge.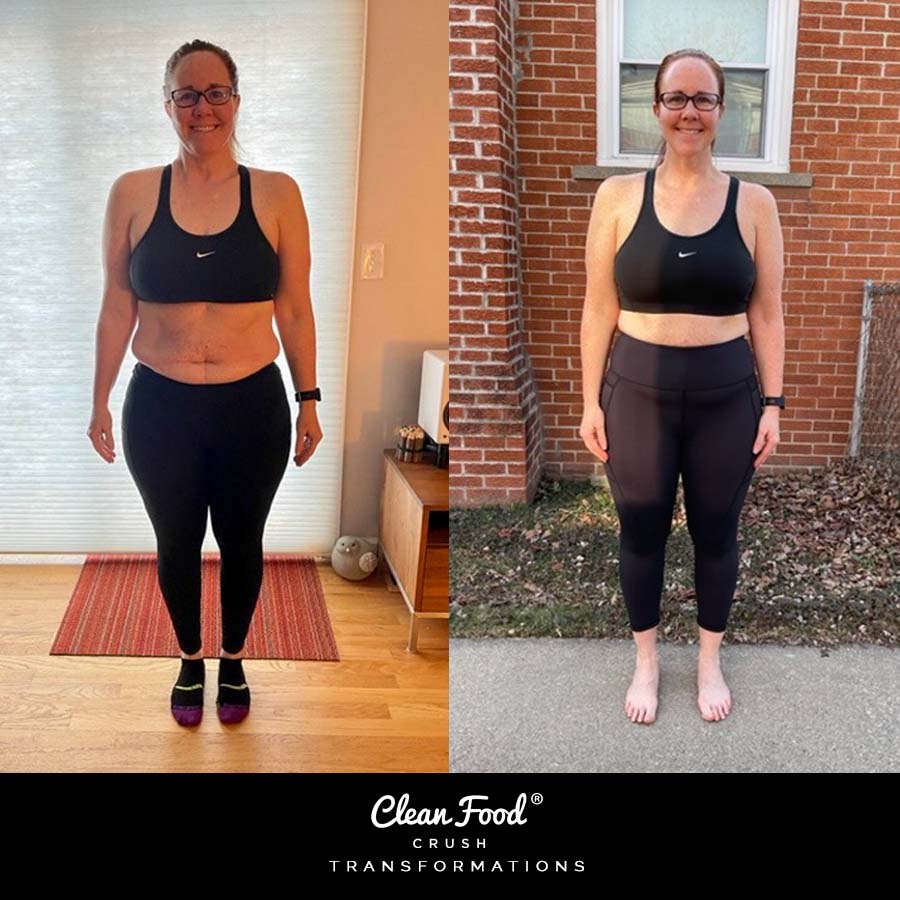 You will get endless support from Rachel and the other members. Rachel's encouragement helps to motivate you to keep going.  Thank you!!!!!
– Noelle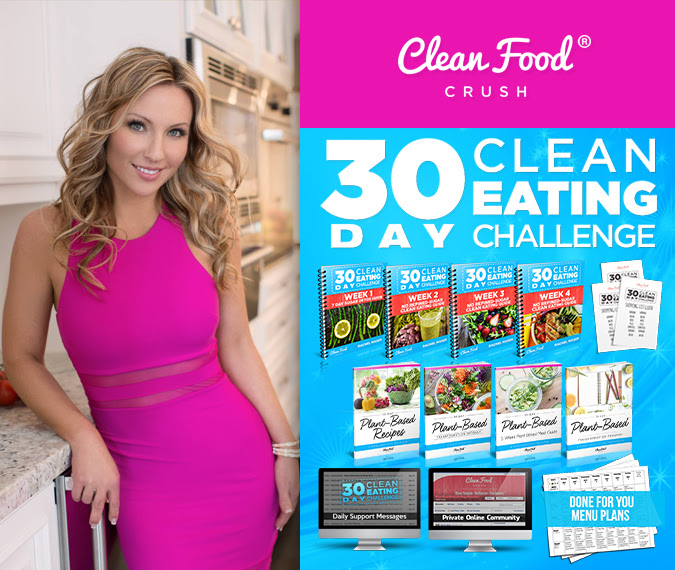 Leave a Comment Below:
Related Posts :
..