2

Aug, 22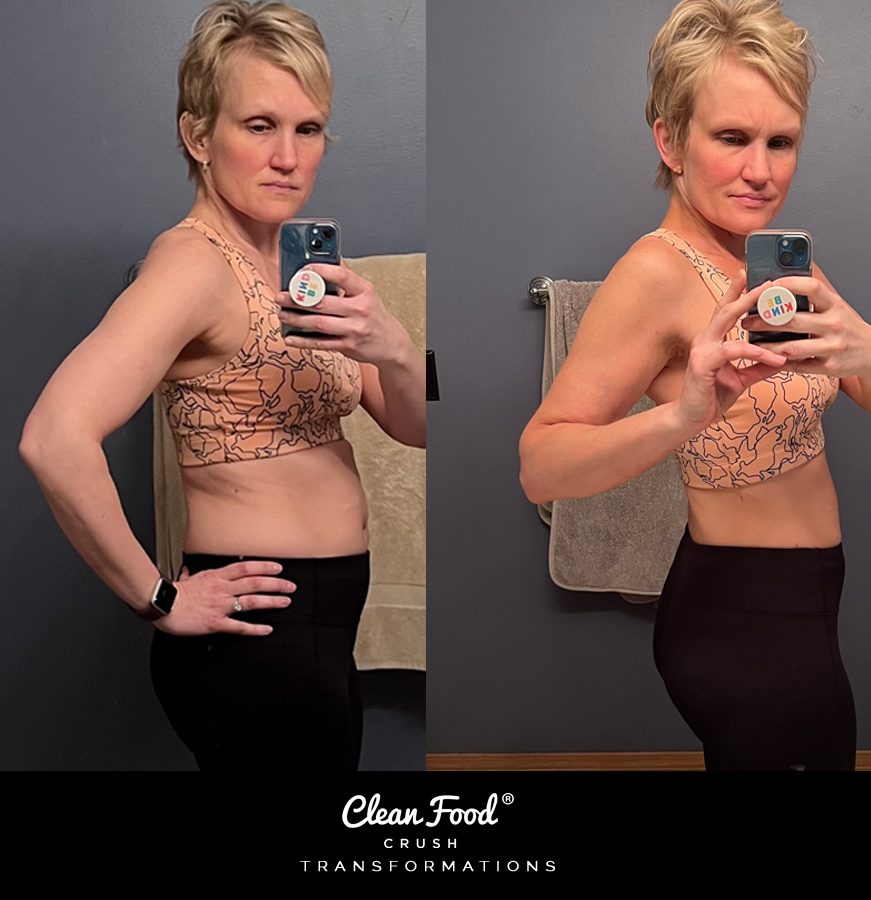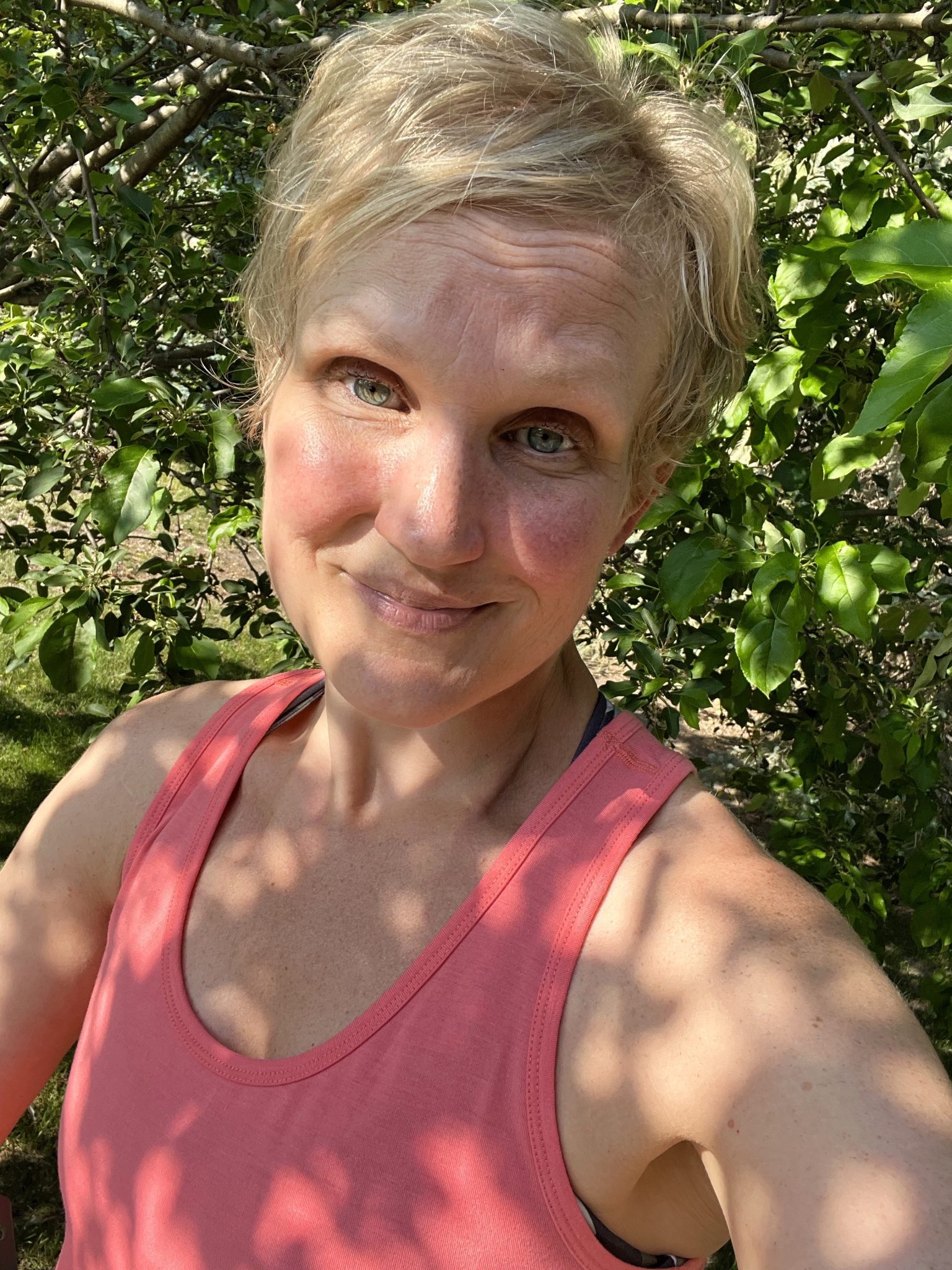 Meet Sarah, Who Lost 9 Pounds and Got Her Sparkle Back!
Hello! I'm Sarah.  I'm 41 years old, married to a loving and supportive husband, and we have a cat named Noodle. I work as an occupational therapist and support residents with dementia and their families. I love what I do and also do what I love outside of work – my husband and I enjoy hiking in local and state parks in our home state of Minnesota.  I enjoy curling up with a new book, spending time with friends, and strength training in my little home gym. I also LOVE being in the kitchen trying new recipes (also making tried-and-true ones!) and sharing them with friends and family.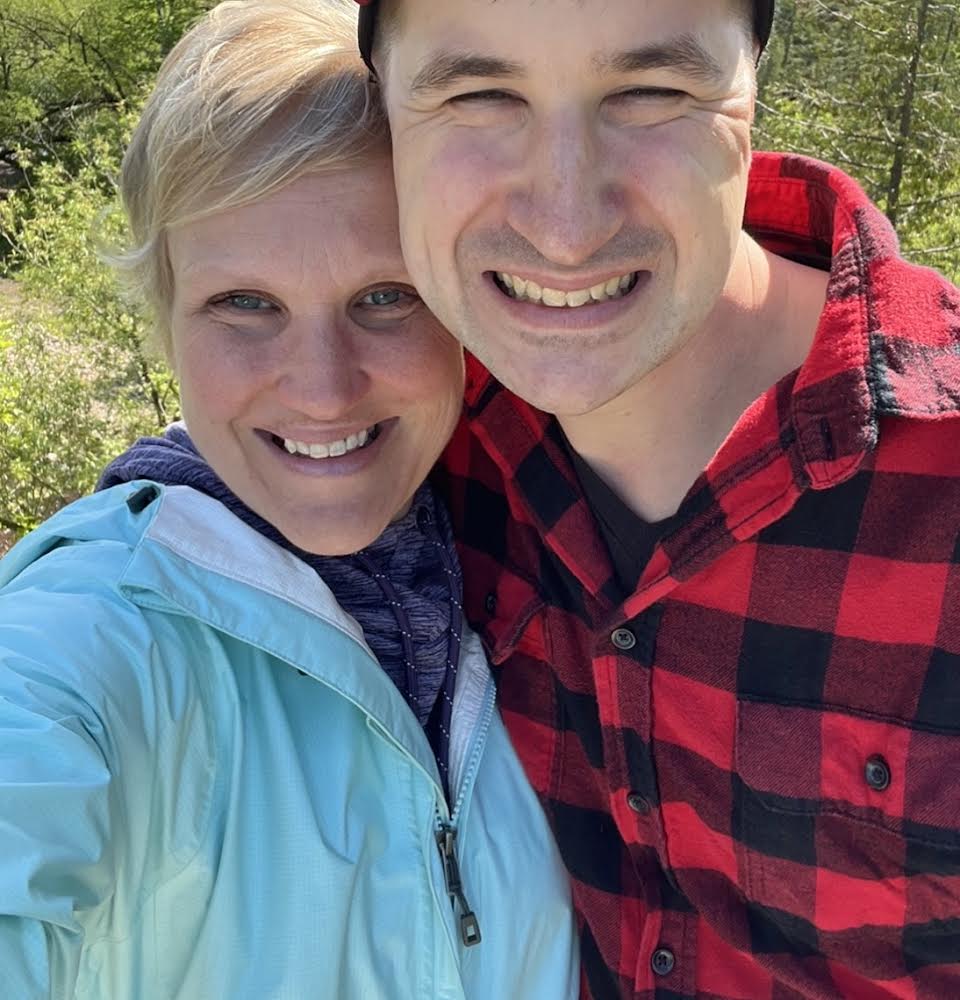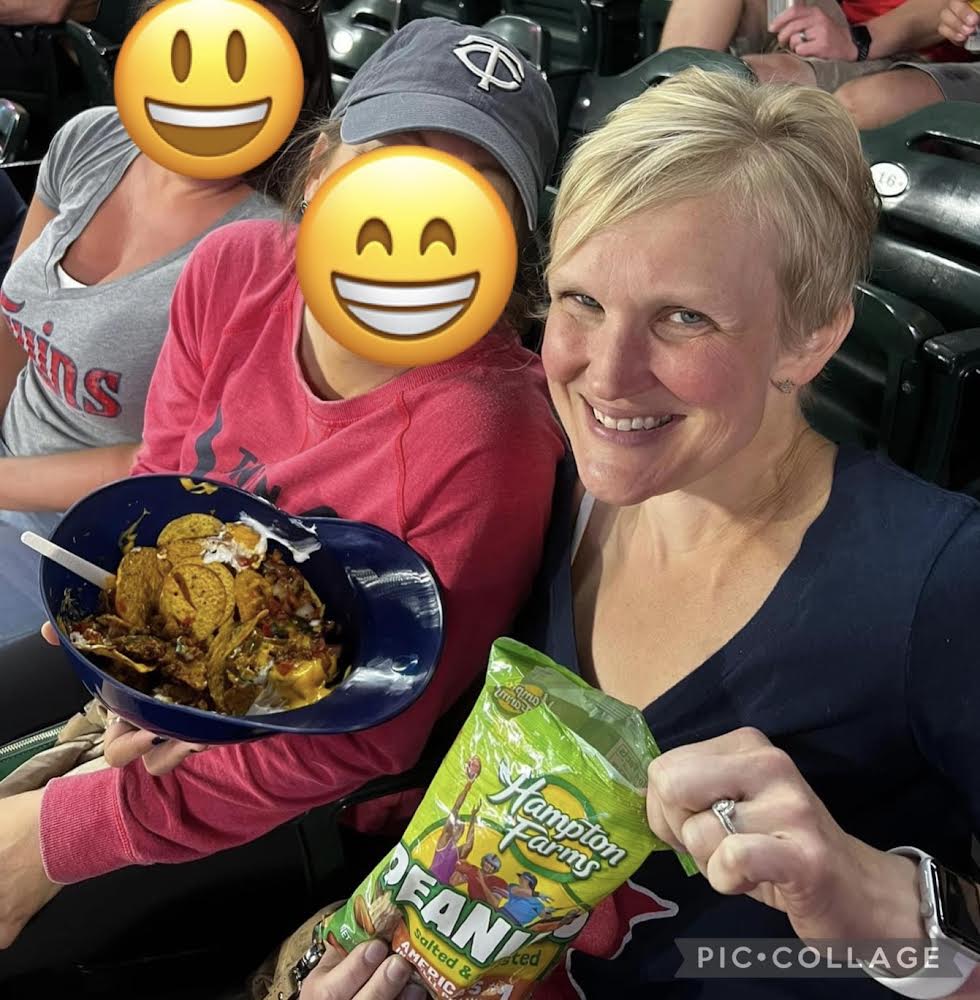 This is how I stumbled upon Clean Food Crush…
I'm always on the lookout for new recipes to try and recipes of Rachel's (via CFC) would surface in my web searches the past couple of years. My husband and I had really enjoyed some of the ones we tried.
Then, I began following Rachel/CFC on Facebook (tried MORE recipes!) and frequently saw posts about the 30-Day Clean Eating Challenge and people's success stories…
I've always been mindful of my health and ate mostly well, however despite making A  LOT of good choices I would justify one more piece of candy, a handful of chips, a bottle of pop "because I'd eaten so well the rest of the day"… and all this added up to gaining 15 pounds over 2 years.  So obviously I wasn't doing as well as I thought I was!
My Losses and Gains: 
I'm down 9 pounds

My clothing is looser 

Bra bulge and muffin top have smoothed out 

I can slide my wedding ring off with ease

I am less gassy 

I am more "regular"

Energy and motivation have improved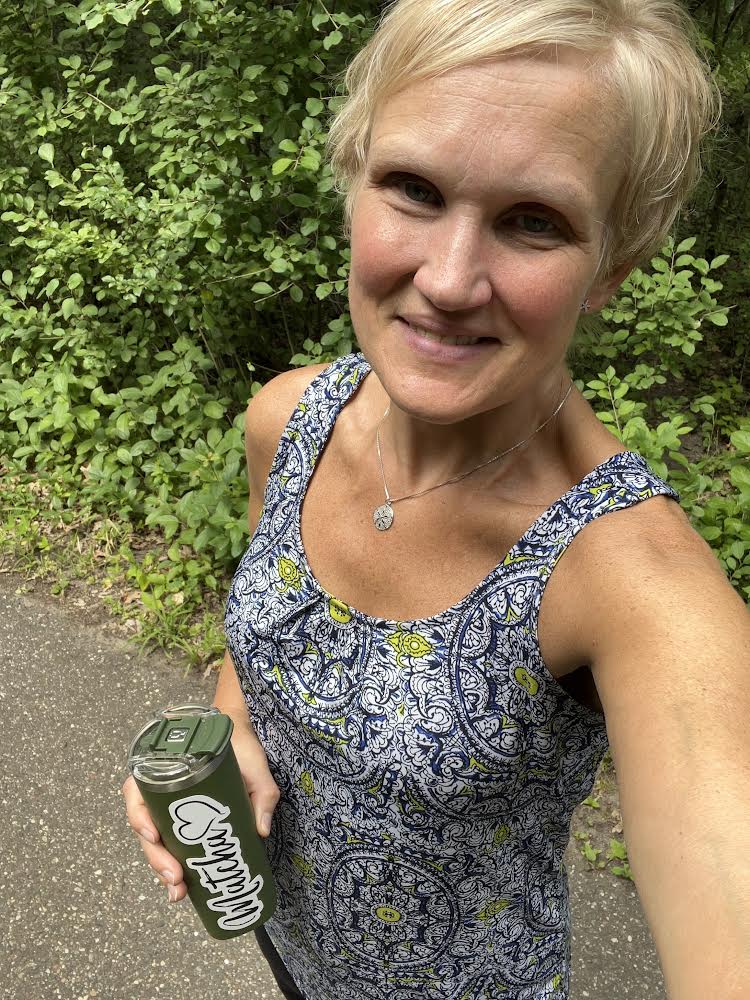 I got my "sparkle" back – I was less social, less interested in spending time

with my husband, less interested in hobbies… and now I'm becoming me  

again! 

Working out is more comfortable with less weight on my joints 

I love vegetables – and have a new-found love for cruciferous ones! 

I've saved money at the grocery store (purchasing less food because I'm

planning and NOT wasting) 

I haven't reached for chocolate or candy ALL month – the desire just isn't there and THAT is

crazy because I have a mouth full of sweet teeth

I will be honest, I indulged but felt confident in adjusting meals to 

accommodate this (i.e. didn't have my serving of fruit on days that wine

was in the forecast, chose GF pizza crust, etc.)  

It's easier to just get out of bed in the morning – not hitting snooze as much

 – I feel rested
Planning for the week ahead is a MUST to help prep and stay track –  having things in writing kept me accountable to myself! 
And these are just some of the changes I've experienced in ONLY 30 DAYS!!!
I am excited to just keep living like this. I don't have a lot (of weight) to lose, but EVERYTHING to gain.
It's really difficult for me to choose just 2 favorite recipes, but here goes: My husband and I like to enjoy pancakes on the weekend and the oatmeal protein pancakes are our favorite (I add blueberries to the batter)!  We have salmon for dinner weekly and this is BY FAR our favorite way to prepare it.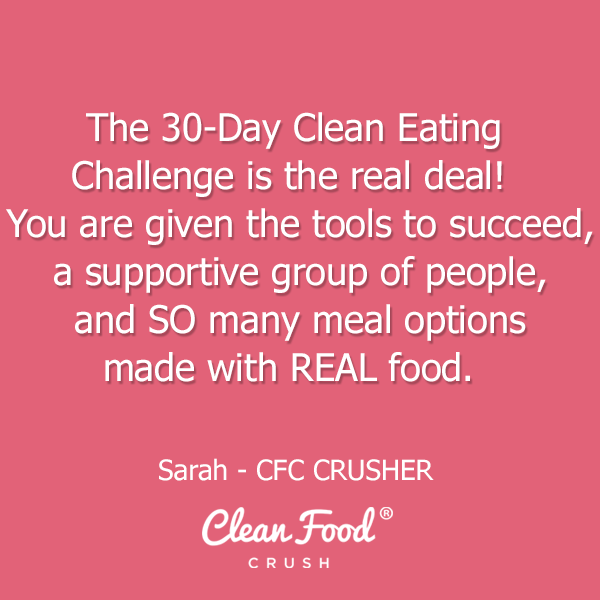 You are given the tools to succeed (educational materials and posts via email and Facebook), a supportive group of people – those who have done the Challenge and succeeded (and continue to succeed and inspire!) and people who are in the same boat just starting off, and SO many meal options made with REAL food.  
Eating healthy following this plan is anything from boring!  We all have to eat, so we might as well enjoy it!    
Thanks for reading everyone and best to you!! 
– Sarah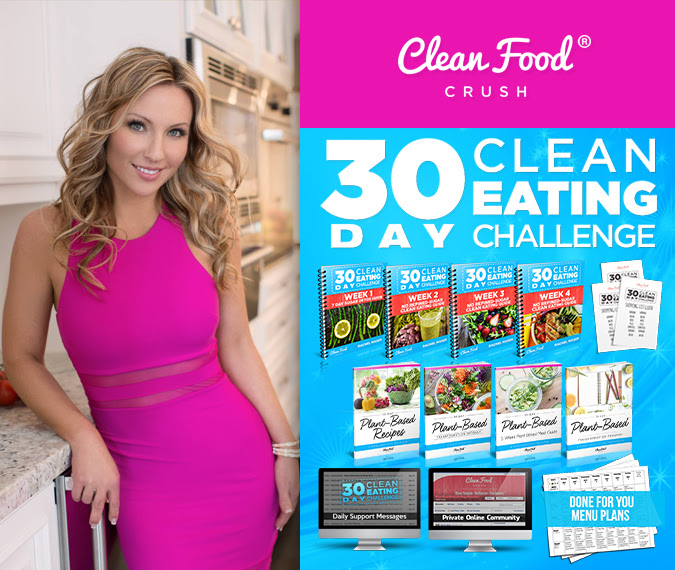 Leave a Comment Below:
Related Posts :
..