9

Feb, 21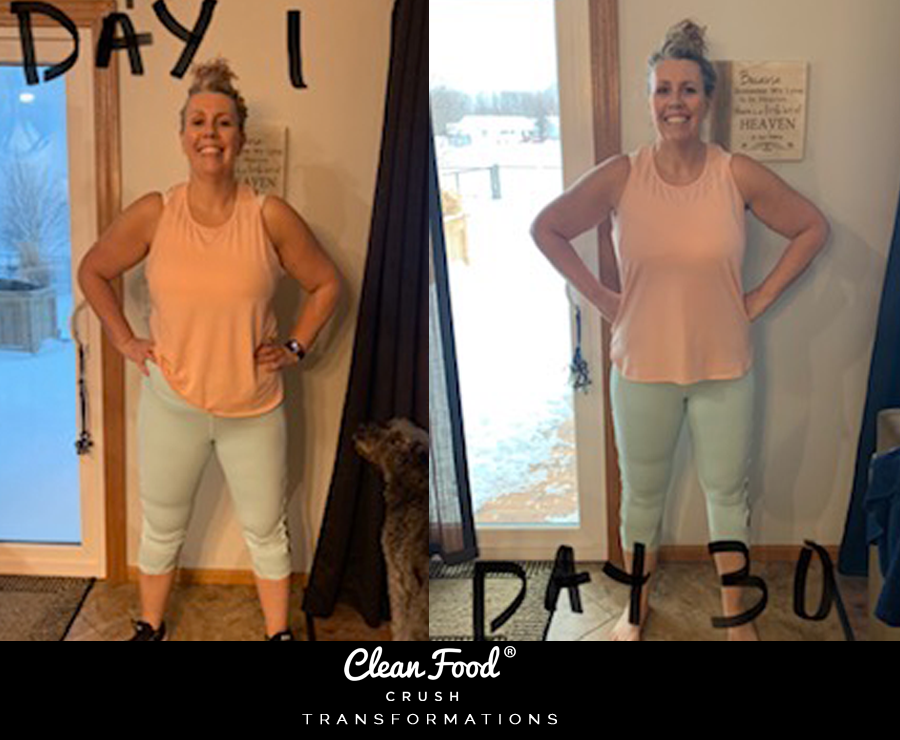 Meet Stacey, Who Lost Over 8 Pounds During the CleanFoodCrush 30 Day Clean Eating Challenge!
My name is Stacey and I am 49 years old. I am married to a very supportive husband, have 2 boys age 14 and 18 and 1 dog! I am an RN in a very busy outpatient surgery center. For fun, I love to cook and bake (was going to either be a chef or nurse), kickboxing, and hanging out with my best girlfriends.
I have always been on the heavier side and my outlook on life is reflective on how I felt I look.
When I hit menopause about a year ago, I really started putting on the weight and I just couldn't seem to get it off, no matter how hard I tried.
In the past, I have tried everything: pills, shakes, exercise programs, meditation, fasting… nothing helped.
I found myself giving up, feeling destined to be heavy.
I isolated myself from my family and friends and found myself not only dealing with weight gain but depression too.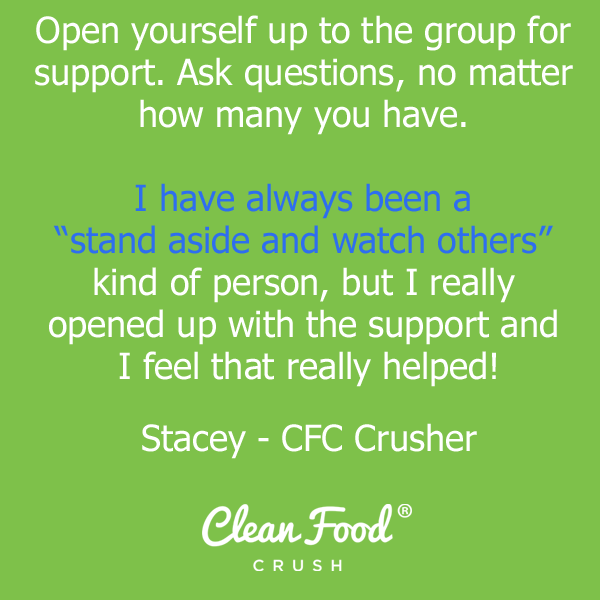 A friend posted a CleanFoodCrush recipe that looked amazing, so I made it.
My family loved it so much, I found myself checking out the website and Facebook page. When I heard about the 30 Day Challenge, it was a no brainer.
I never really thought I ate bad until I started the challenge. I also have never completed anything to its fullest, until now. Yes, week one was difficult, but after making it through that, I knew I could finish 30 days.
After 30 days, I lost 8.4lbs and 8.5 inches overall.
My energy level is through the roof and I am starting to appreciate myself more and more every day.
The recipes are amazing and the support even more so.
My advice for anyone thinking about joining: Open yourself up to the group for support. Ask questions, no matter how many you have. I have always been a "stand aside and watch others" kind of person, but I really opened up with the support and I feel that really helped!
Leave a Comment Below:
Related Posts :
..
Tags: enchilada