13

Jun, 23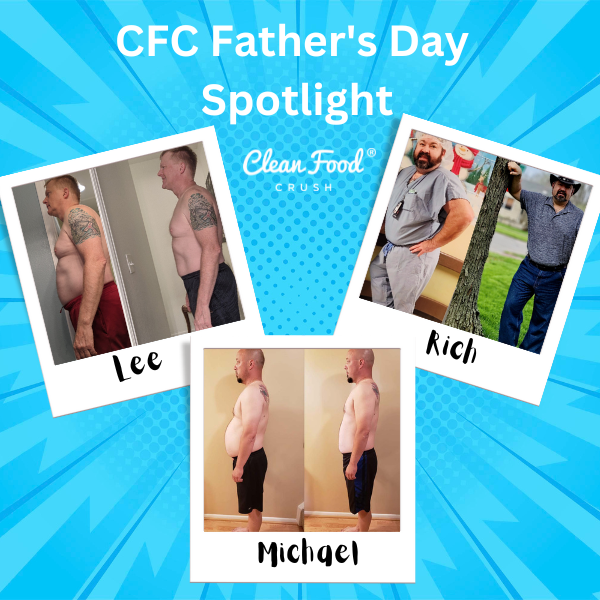 3 Dads Find Improved Health with CleanFoodCrush
We're taking a look back at some of our dads who have just crushed it in the 30 Day Clean Eating Challenge

Hi! I'm Lee. I am a Dad and a Grandfather. 
Clean Food Crush gives me healthy choices to stay trim and energized so I can keep up with three very active grandsons.   
On the mornings after sleep overs the oatmeal protein pancakes are always a hit! 
The 30 Day Clean Eating Challenge has been the springboard to my improved health and wellbeing.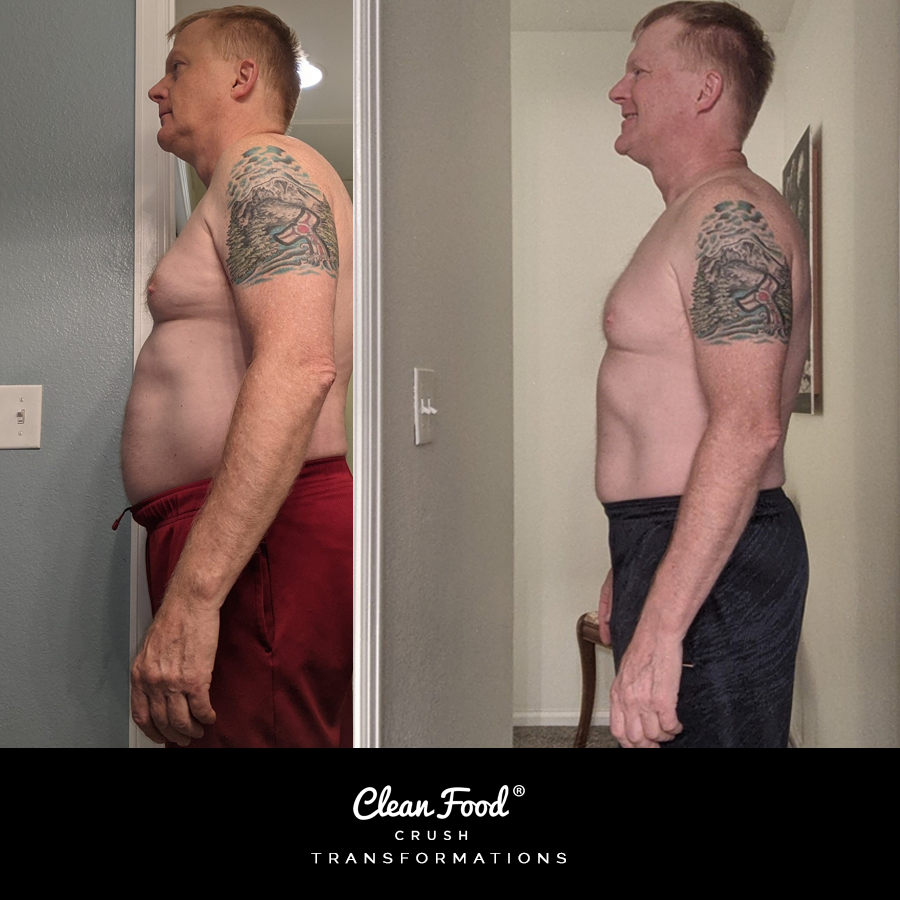 Hi! Michael here! As a dad, CFC worked great for me for a variety of reasons.
Firstly, losing 35 pounds has left me feeling better and with more energy.
Not depending on sugar and caffeine has helped with that as well.
I can play with my kids longer without getting winded.
They can also tell that in general I feel better physically, and feel better about myself.
They're also learning better eating habits through my example and not just being told what to do.
I focus on doing this to be healthier, not just losing weight. The focus is a healthier heart and body, so there's no shaming anyone struggling with weight.

Hey It's Rich! As I began my journey with CleanFoodCrush, I was 316 lbs and diagnosed as a prediabetic. Working in the medical field, I knew this was not a path I wanted to continue to be on.
I started using the free CFC recipes and found that not only did they teach me a new way of thinking about food and eating, but my family and I enjoyed what I was cooking.
As the weight came off and I became healthier, I realized I needed to support this program and help others as the CFC team helped me.
Life changes have occurred since I first started; my boys moved out but took with them the knowledge of eating healthy. 
I have taken a job closer to where I grew up which allows me to help my parents finish building their house.
Because of what I've learned from the 30 Day Clean Eating Challenge, I am no longer pre diabetic, my weight is getting closer to an appropriate range, and I have the energy to enjoy Western Colorado.
My boys on occasion will text me wanting one of the CFC recipes I fixed while they lived at home letting me know that they see the importance of healthy eating as well. I'm so glad to see CleanFoodCrush making a difference in their lives through me.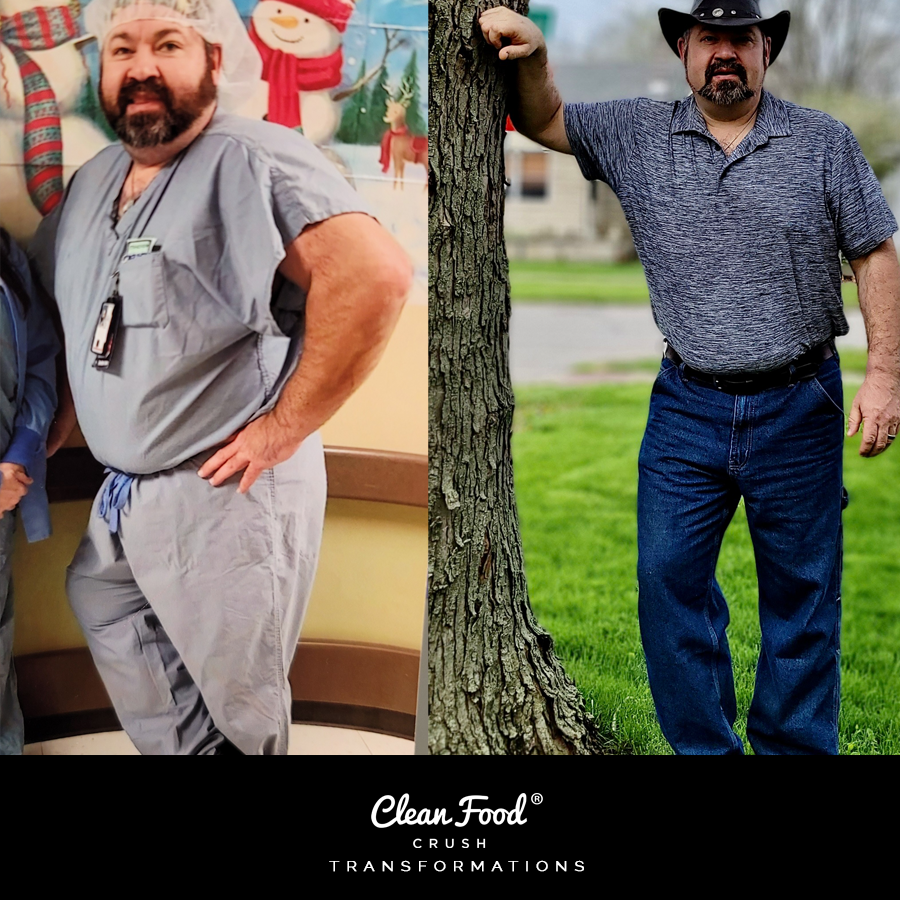 Ready to Get the Tools and Support That Helped these three amazing dad's Succeed? Come and Join the Challenge!

Leave a Comment Below:
Related Posts :
..