5

Mar, 18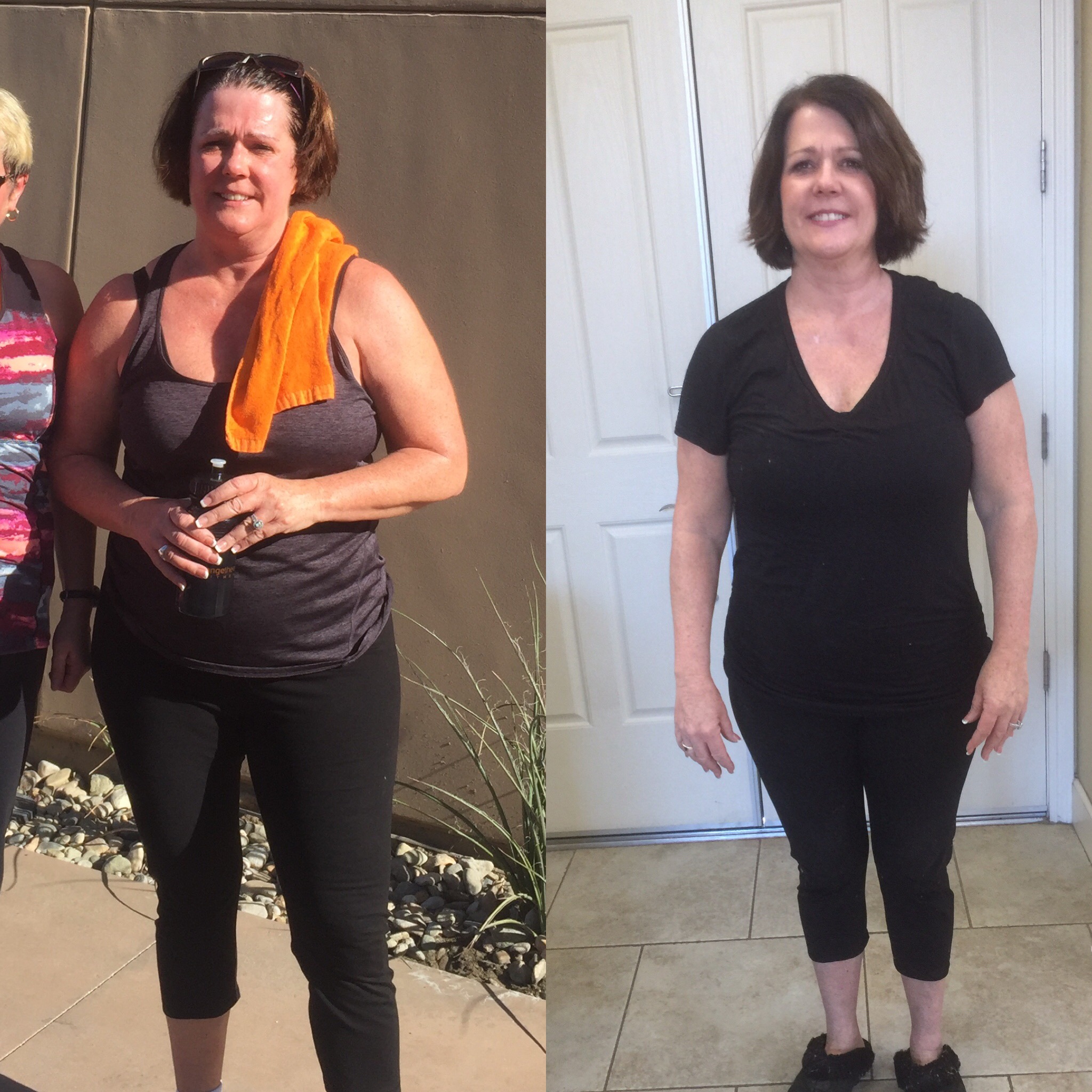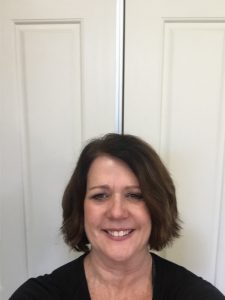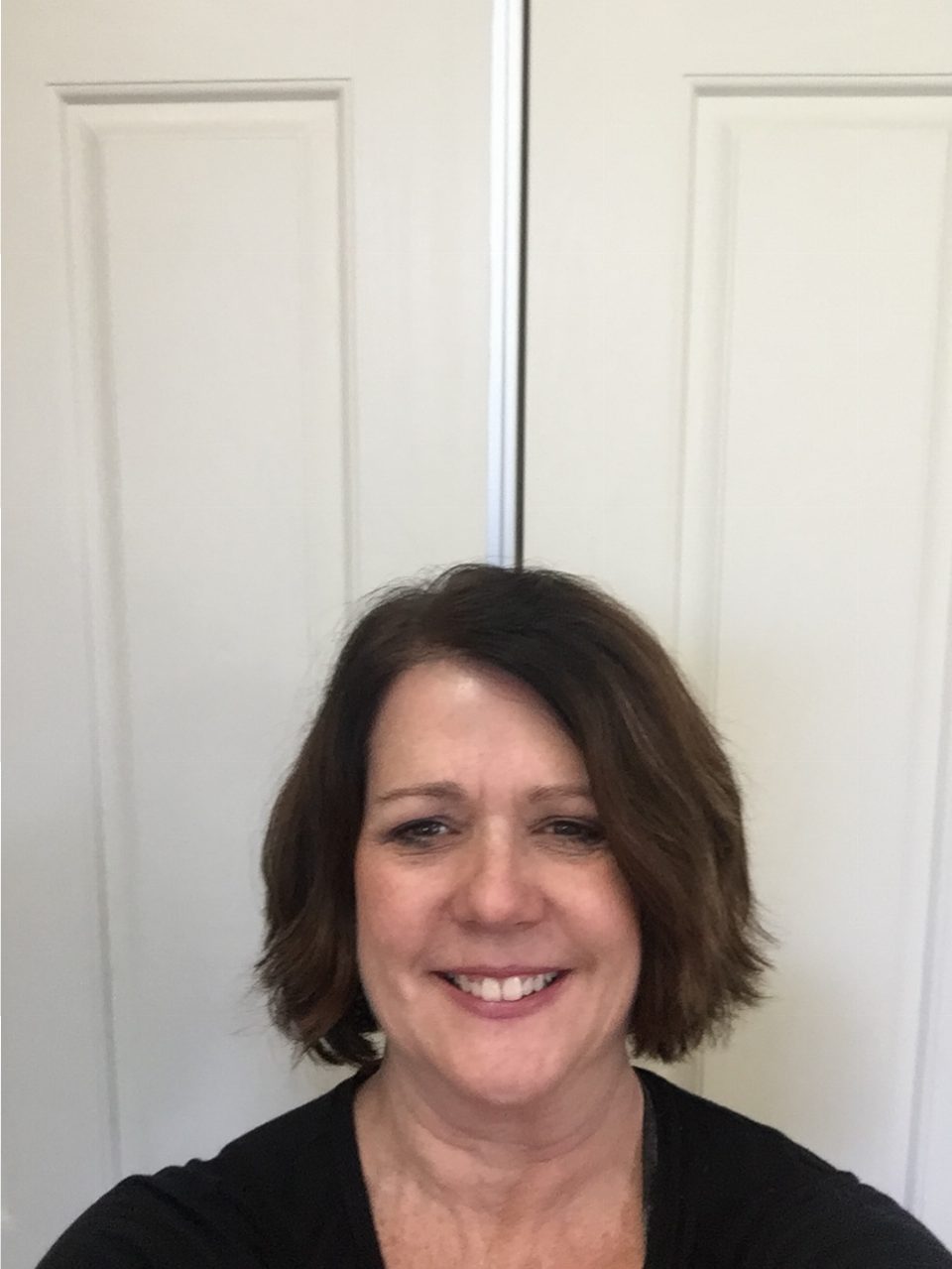 Hi there friend 🙂
I'm Margaret and this is my 30 Day Clean Food Challenge Transformation review.
I followed the CleanFoodCrush website for 2 years before I took the challenge. Seeing Rachel's transformation pictures and reading peoples stories, seeing their recipes, and watching the challenges continue to help people was really encouraging for me. I finally thought…"I can do this"!
My friend tried to get me to do an herbal shake weight loss program that was going to cost me a fortune and require me to live off of powders and a strict diet.
I saw another post for the 30 Day Clean Eating Challenge and the price was so modest and reasonable and included everything. I thought, you know what? I'm going to do this because I'm living in a real world and it's real food and that's what makes sense.
What I appreciate about the challenge is that it's everyday food that you go and buy at the grocery store, not weird stuff, no pills or protein bars and living off of smoothies or crazy food restriction which maybe works for a little bit but it's not real, and it's not going to last.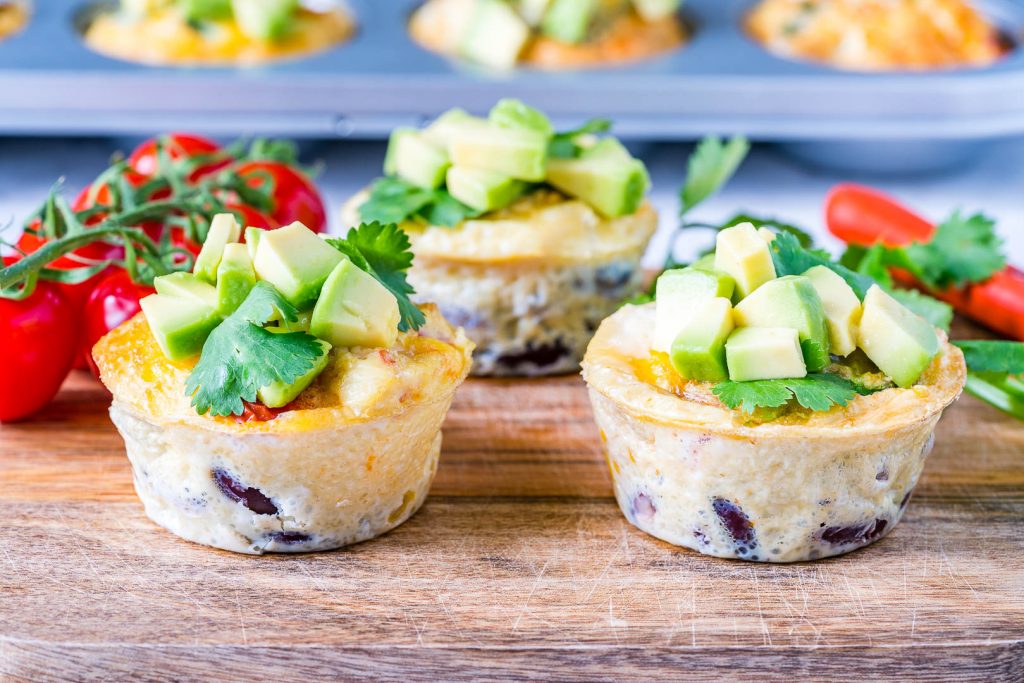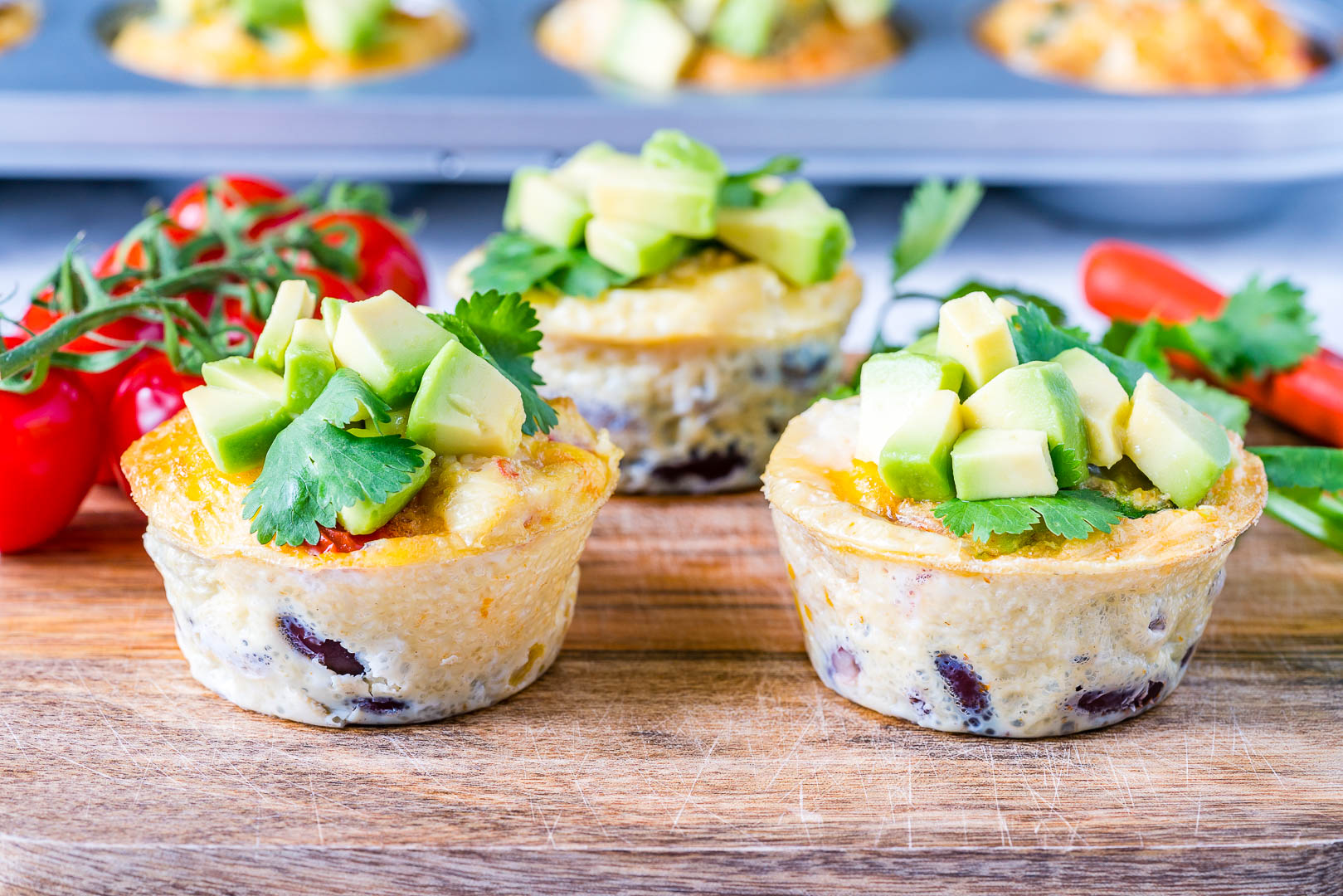 Spicy Southwestern Egg Breakfast Muffins
What I appreciate about CleanFoodCrush is it's about enjoying real, everyday food and improving the choices you're making daily.
I really appreciated the encouragement I received when I first started the challenge.
We weren't having alcohol and people started asking about it in the private support group. Rachel made a post about it – you an have wine but you're just going to slow it down a bit but it's about moderation.
But that's the point – slow transformation rather than rushing to the finish line was what worked for me and made this enjoyable rather than painful for me.
People are noticing that I lost weight and ask what diet I was on and I tell them ' it's not a diet – it's a change in my lifestyle and what I eat. It's a lifestyle – eating healthier and better for yourself.
My husband was very excited when I was doing this. He's eating the same foods that I'm eating and has put the connection between sugar and how it effects him.
My husband says he feels 100% better now and it changed his life – he's even lost 12 pounds! I'm so proud of him.
He's been blown away, because he has experienced anxiety and depression for years but NOW he sees how his diet effects him which he never would have realized that if it wasn't for the 30 Day Clean Eating Challenge.
This is me BEFORE I started the 30 Day Clean Eating Challenge!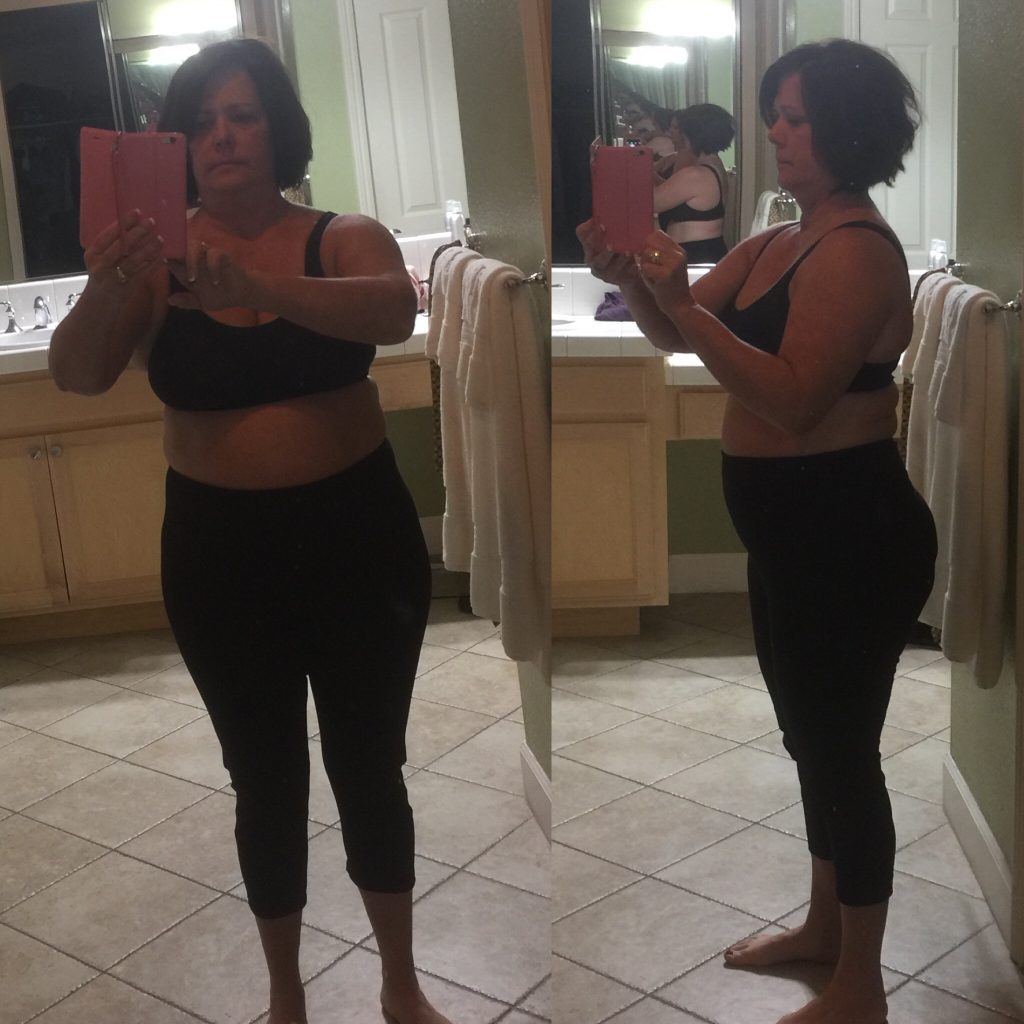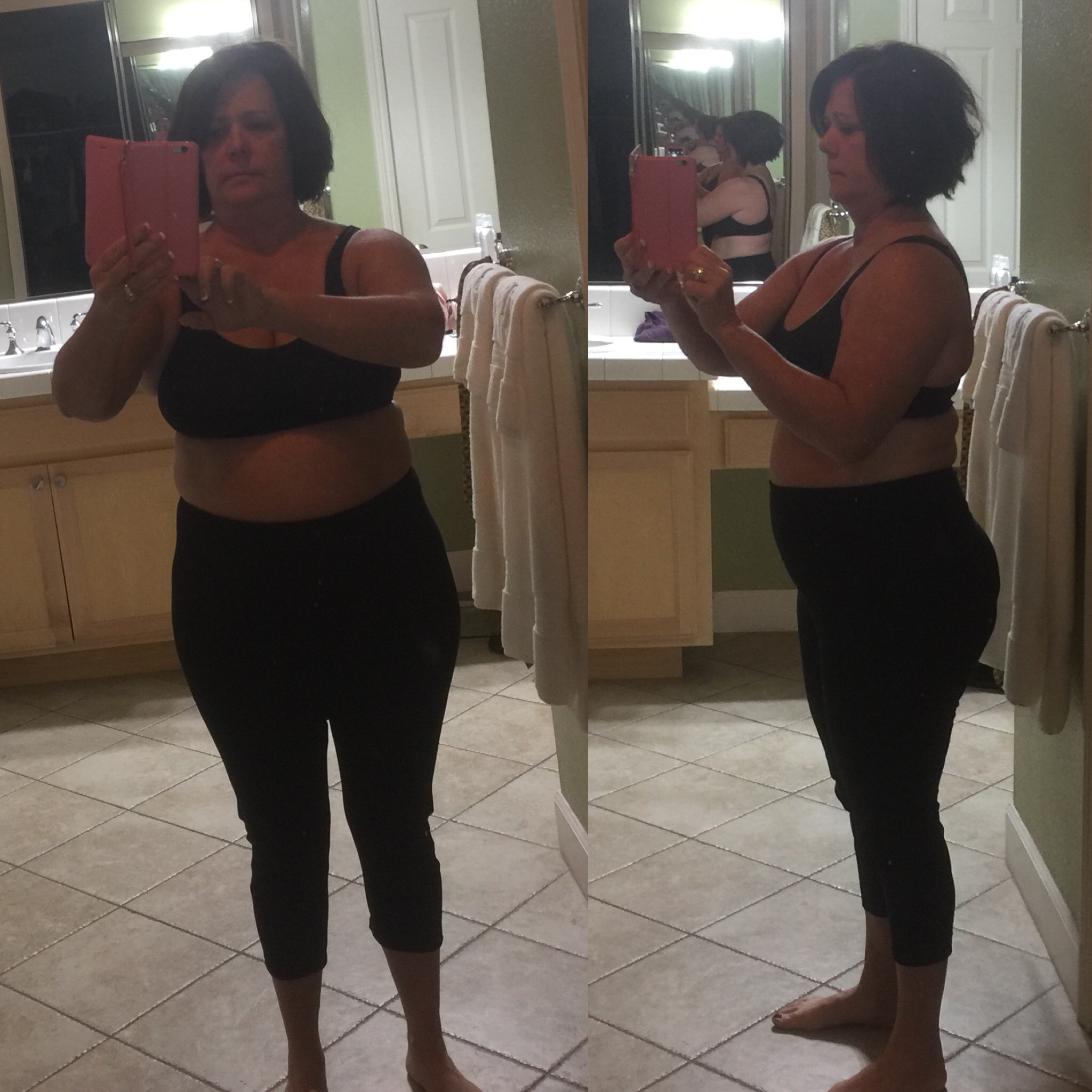 This is me AFTER my first round of the 30 Day Clean Eating Challenge!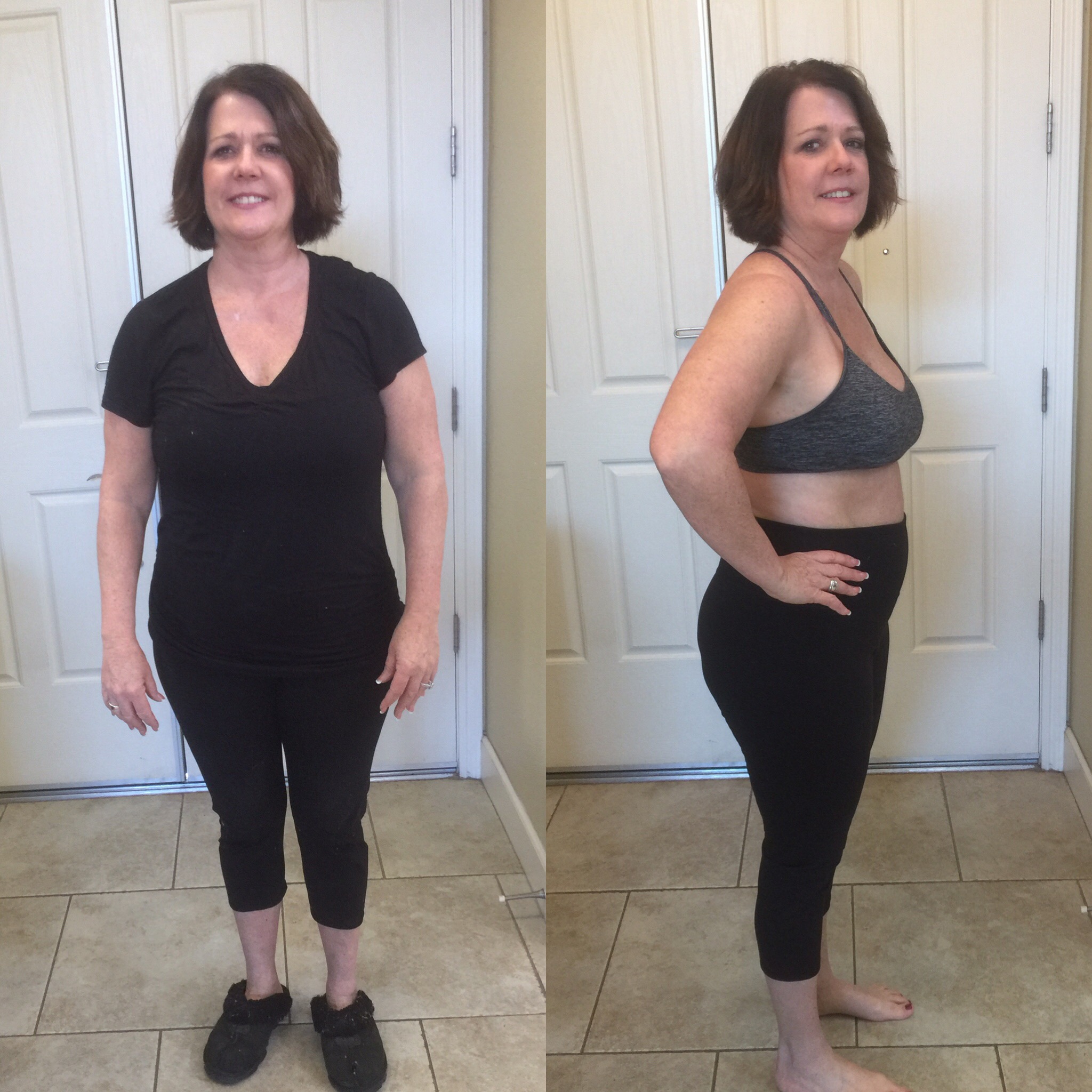 Weight Loss was my goal because my daughter is getting married in April and I wanted to make her proud. I also wanted to work on my portion sizes. What I was actually eating needed to change – I wanted to eat healthier. I wanted to learn how to eat and love my body
One pan crispy chicken + garlic veggies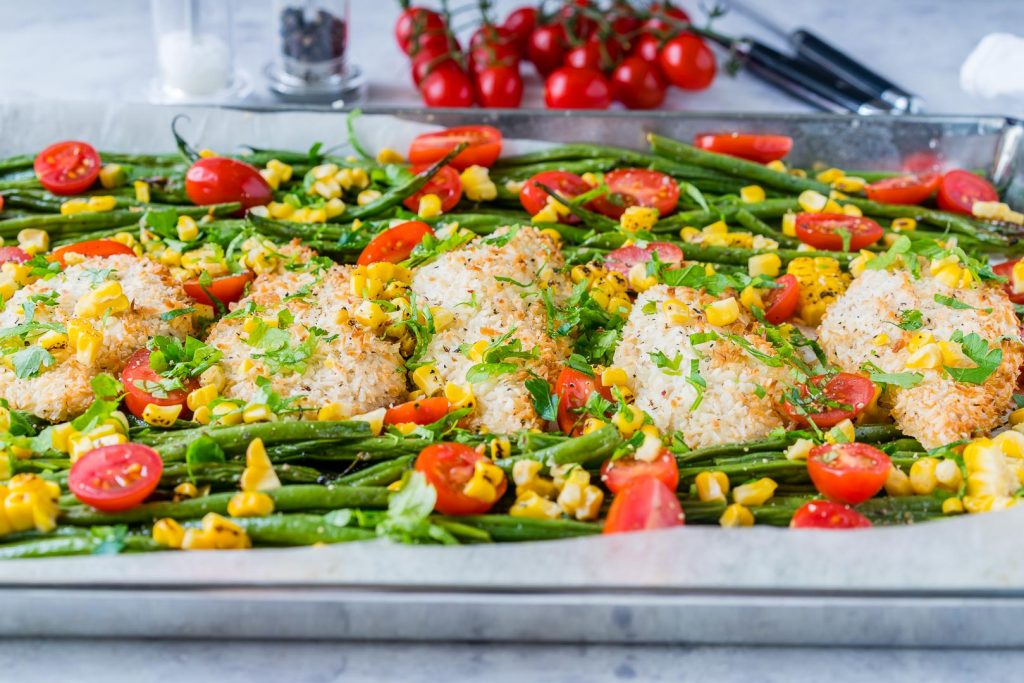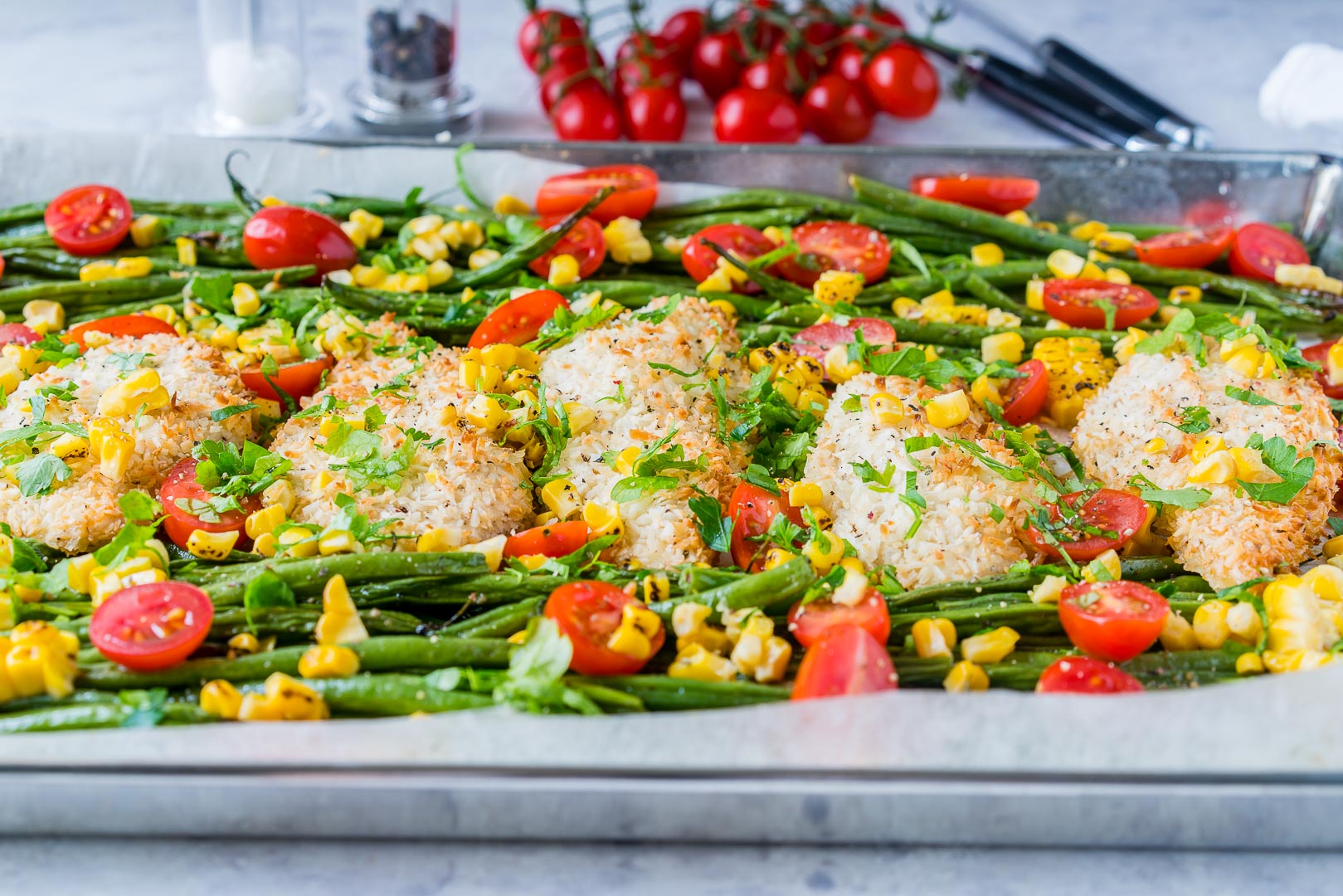 Here are Some of My Results from the Challenge:
NOW I'm exercising and feeling confident!
In 30 days I lost 14 pounds and now I'm down 20 pounds!
This is my life now! I love the blender muffins, blueberry muffins, egg dishes – my co-worker is eating what I'm eating too and she LOVES all of the recipes.
I feel so much better in my body and mind.
I'm sleeping better.
My husband notices a HUGE difference in his sleep and feels way better too.
I feel really good, and I LOVE The program.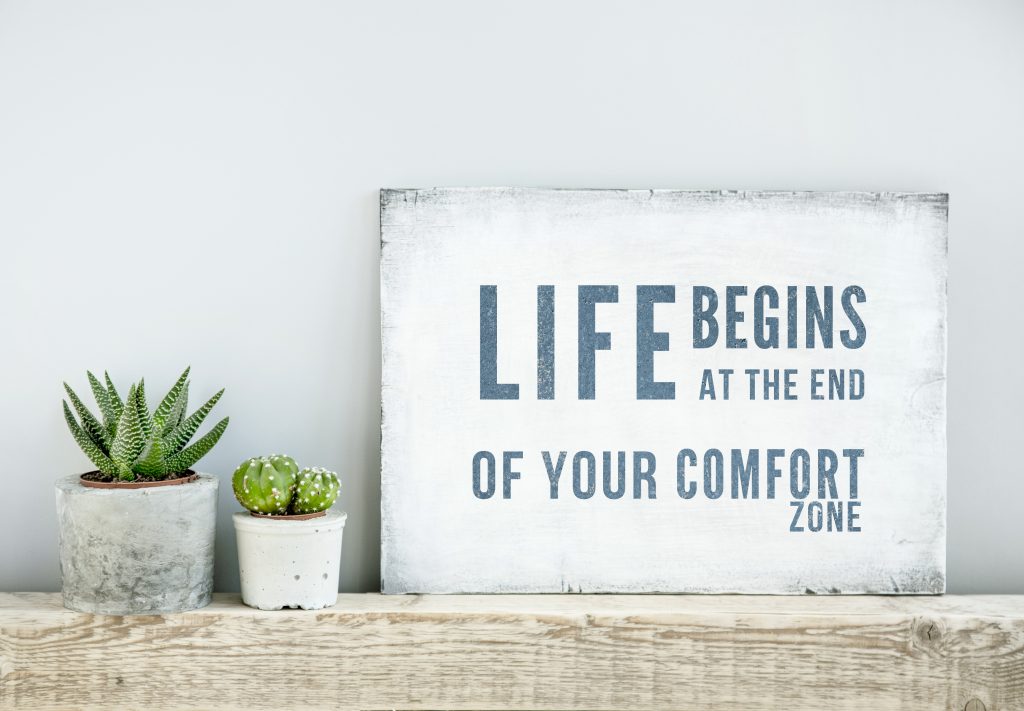 What I really appreciated about the 30 Day Clean Eating Challenge was the support and accountability. This is what's largely missing from ALL of the other programs out there. Sure, you can download a meal plan, but what we really need to succeed is real life, daily support.
The first time I posted in the private support I was really nervous! As soon as I posted, one of the moderators and Clean Eating cheerleaders named Billie reached out to me and made me feel so safe and welcome!
I was just so impressed with the type of support, education and accountability that was provided with the challenge.
Like Rachel said it's ok if you have a bad day, but it's what you do next that matters. I felt really taken care of and it helped knowing that I couldn't "mess it all up" by having a bad day.
My advice for someone who's on the fence about joining, or feeling at their wits end with weight-loss programs: This is the BEST decision you could make and it will change your life!
This was the best 97 dollars I have ever spent! I was out with a family member who was on another diet that cost her a fortune on recipe books and diets.
She was eating all of these weird, super expensive foods and I told her you know what I love about CleanFoodCrush is that we're learning to eat everyday food – it's uncomplicated, and so accessible.
We don't have to uproot our entire lives to get healthy! I have all of the content printed out into a binder on my kitchen, you won't regret this – do it!!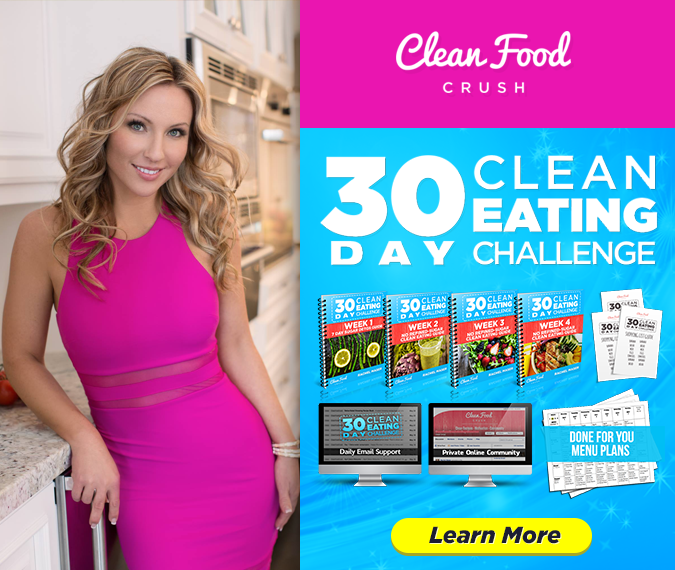 Leave a Comment Below:
Related Posts :
..