19

Feb, 18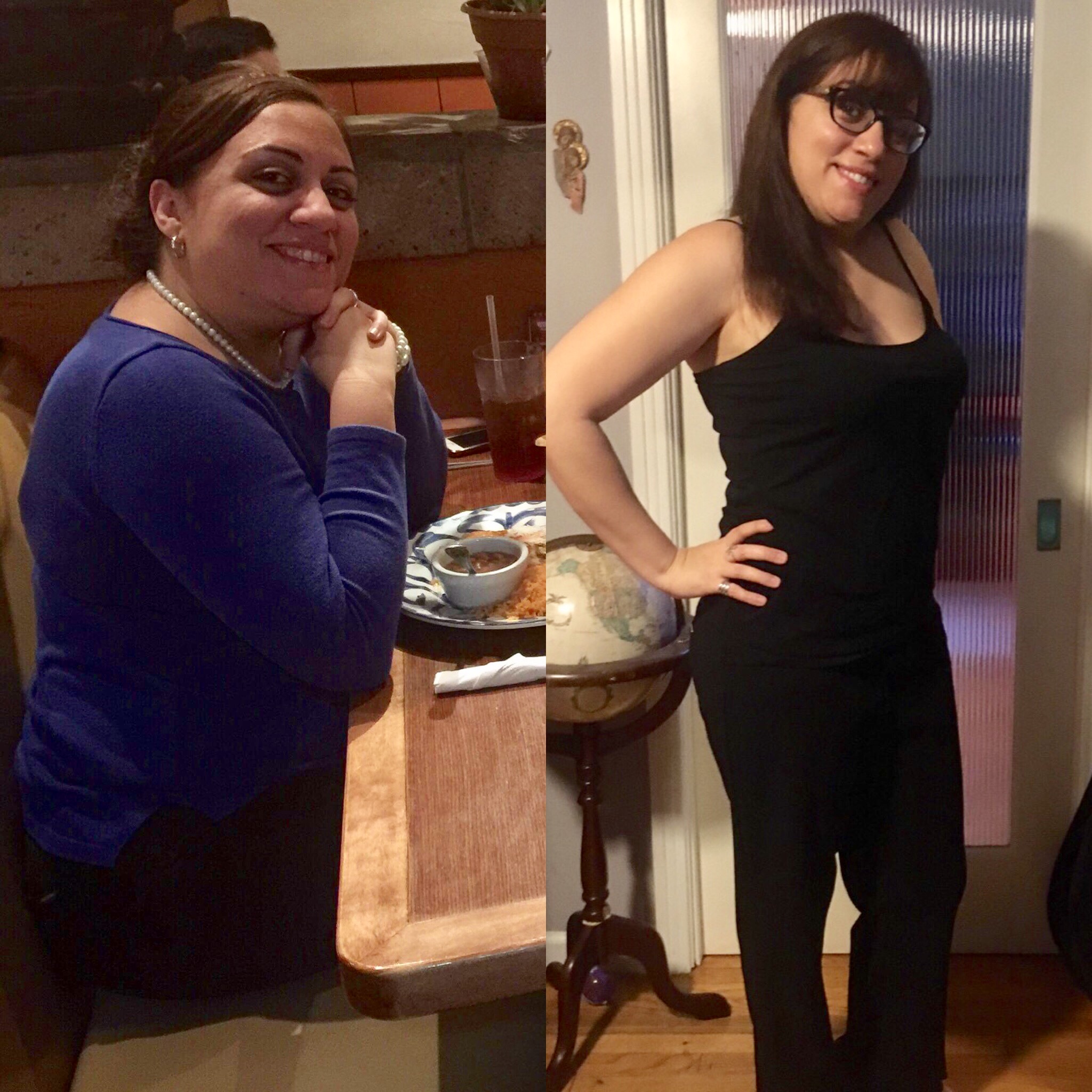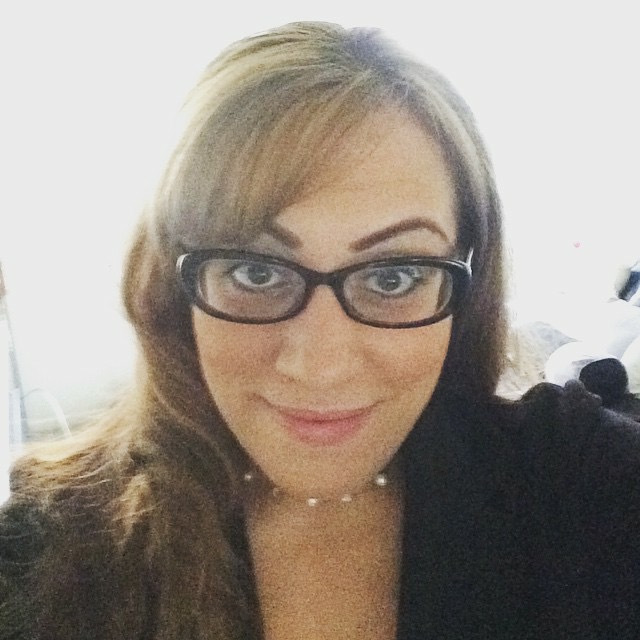 Hi there friend!
My name is Cristina Lewis,
I lost weight, reclaimed my energy and completely transformed my lifestyle with the 30 Day Clean Eating Challenge. I'm excited to share how I did it because I know that if I can do it, YOU can too 🙂
The CleanFoodCrush team has been so incredibly supportive, and I want to give back by sharing my story with you.
I am a full time mom and HR professional. I am 35-years-old, have 1 pre-teen son (oh, the joy), a partner and a 4-year-old rescue dog! My schedule is always full so there is not much time for recreational activities which is one of the reasons why I gained so much weight.
When I do have a minute to unwind, I simply enjoy spending time with my family. Cooking is also a passion of mine. Being in the kitchen has always been my "therapy" and escape from the everyday stresses of life. My hobby definitely works out because mommy needs to cook anyway!
My greatest challenges before Clean Eating were finding the time to make  healthy food choices and making it taste good!
Growing up, I was raised on mostly processed food. My family opted for pre-packaged meals, mostly due to convenience and lack of time. Heck, it was tasty, too! It was not until I became an adult when the repercussions of eating processed foods became public; however, by then I was hooked.
As a mom and a full time professional, there were not enough hours in the day to sit down and cook something healthy. Grabbing food on-the-go during my lunch hour and after work became customary for my family and I.I knew it was wrong but I felt trapped. I felt I had no other options because I lacked time and energy to cook something at home.
I also thought healthy food was boring and tasteless so I somehow convinced myself that I could never develop a healthy eating habit, much less teach my son how to eat healthy… I mean, how can you teach something that you know nothing about?
The more my weight increased, the less self-confident I became. My self-esteem was at an all time low not only because of my weight gain but also because I knew I wasn't teaching my son healthy eating habits.
In the beginning, I was skeptical about CleanFoodCrush and the 30 Day Clean Eating Challenge. I started out by following the page on the Facebook and Pinterest pages and making some recipes on my own, which came out delicious!  
I decided that I would make an investment in myself any my health and purchase the 30 Day Clean Eating Challenge.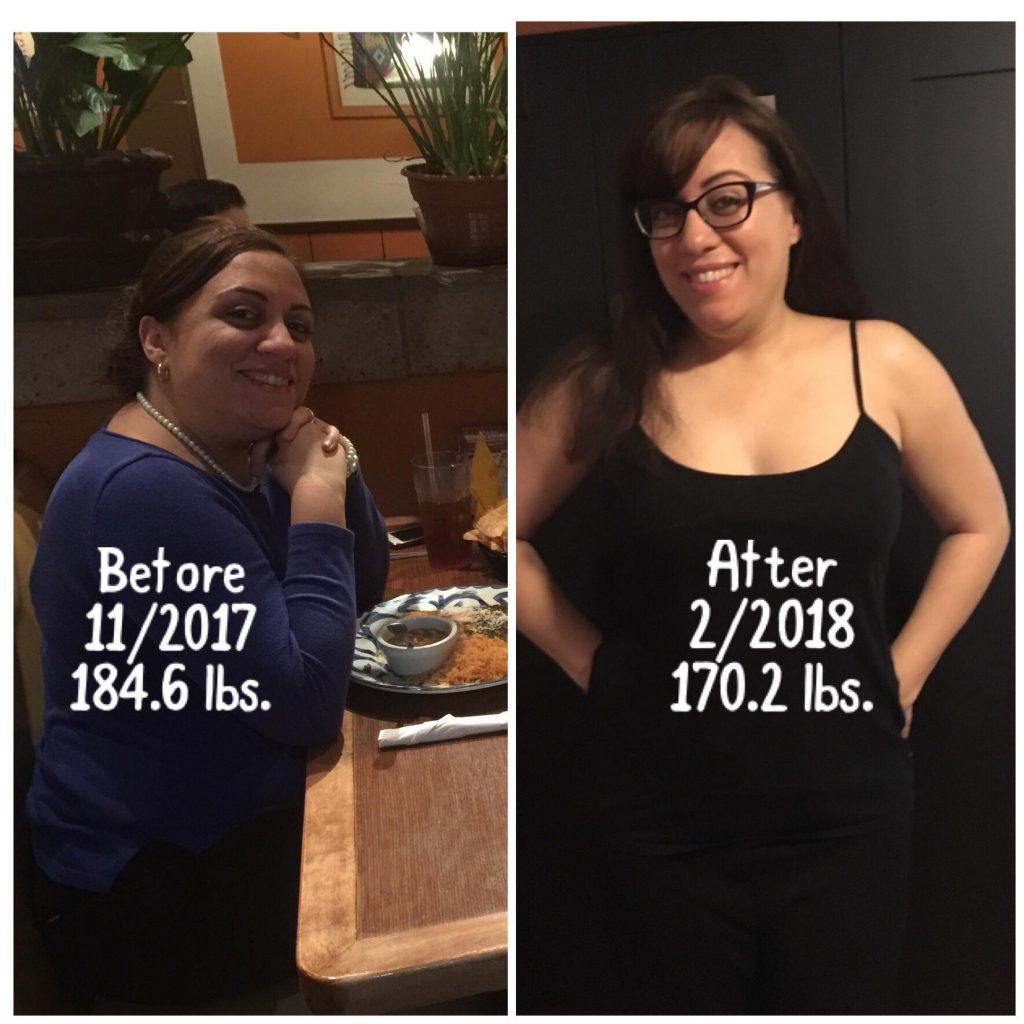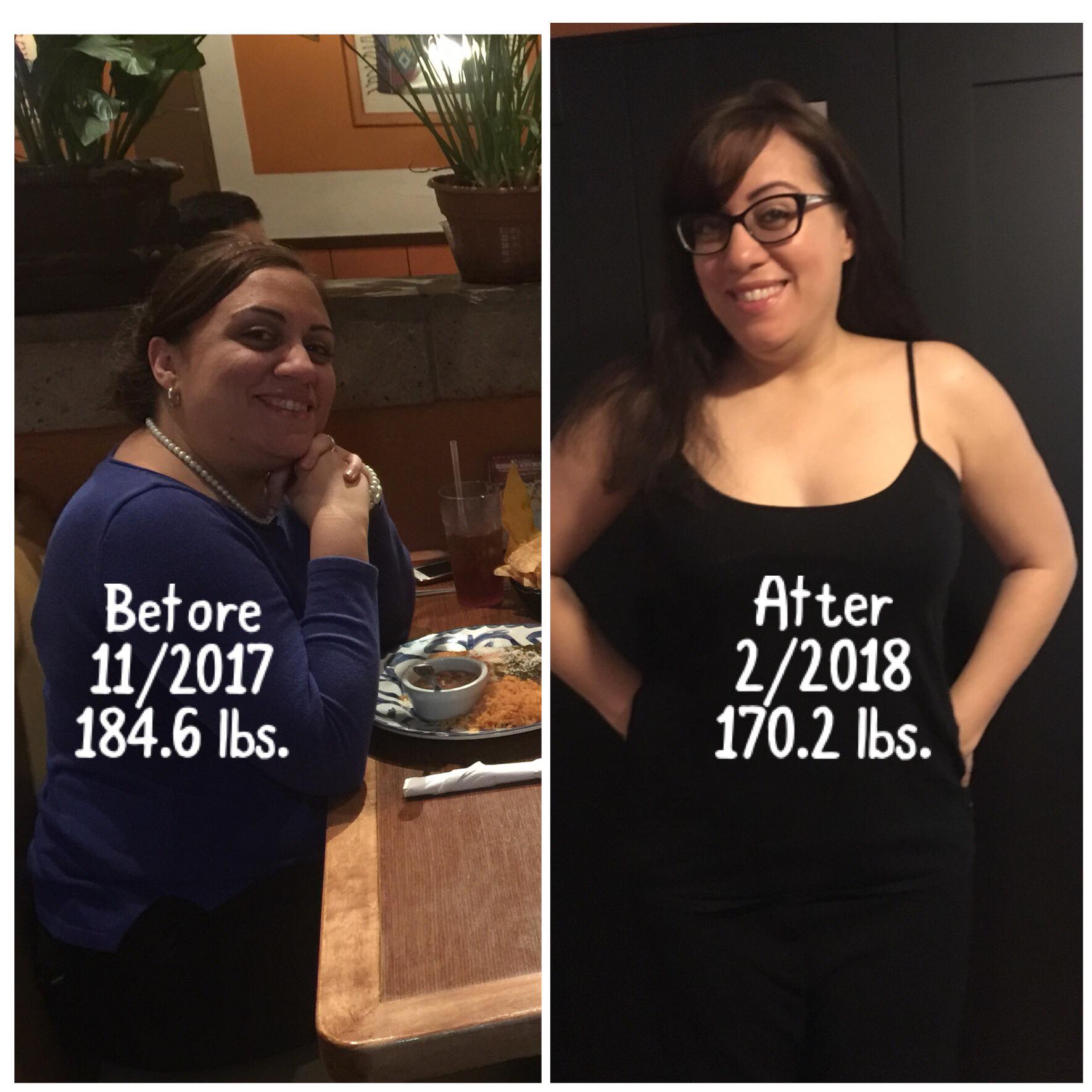 Never in my wildest dreams did I think it would not only work but also drop nearly 12 pounds in less than 1 month!
I did not starve myself. I am actually eating more than before but the difference is, I am giving my body nutritious fuel vs. processed junk to fill the void of hunger.
Yes, I lost weight and that alone is wonderful but this program has completely transformed our eating habits.
I learned how to meal prep for the week, which is the key to success in Clean Eating.
My refrigerator and freezer is now stacked with all healthy/clean options. All we need to do is pull out a meal, heat and done. All food is cooked from scratch and it is all CLEAN. Breakfast, lunch, dinner and snacks in between!
I have been educated on how to live a different and inspiring lifestyle – not just how to lose weight.
Physically, I have lost weight and regained my energy levels.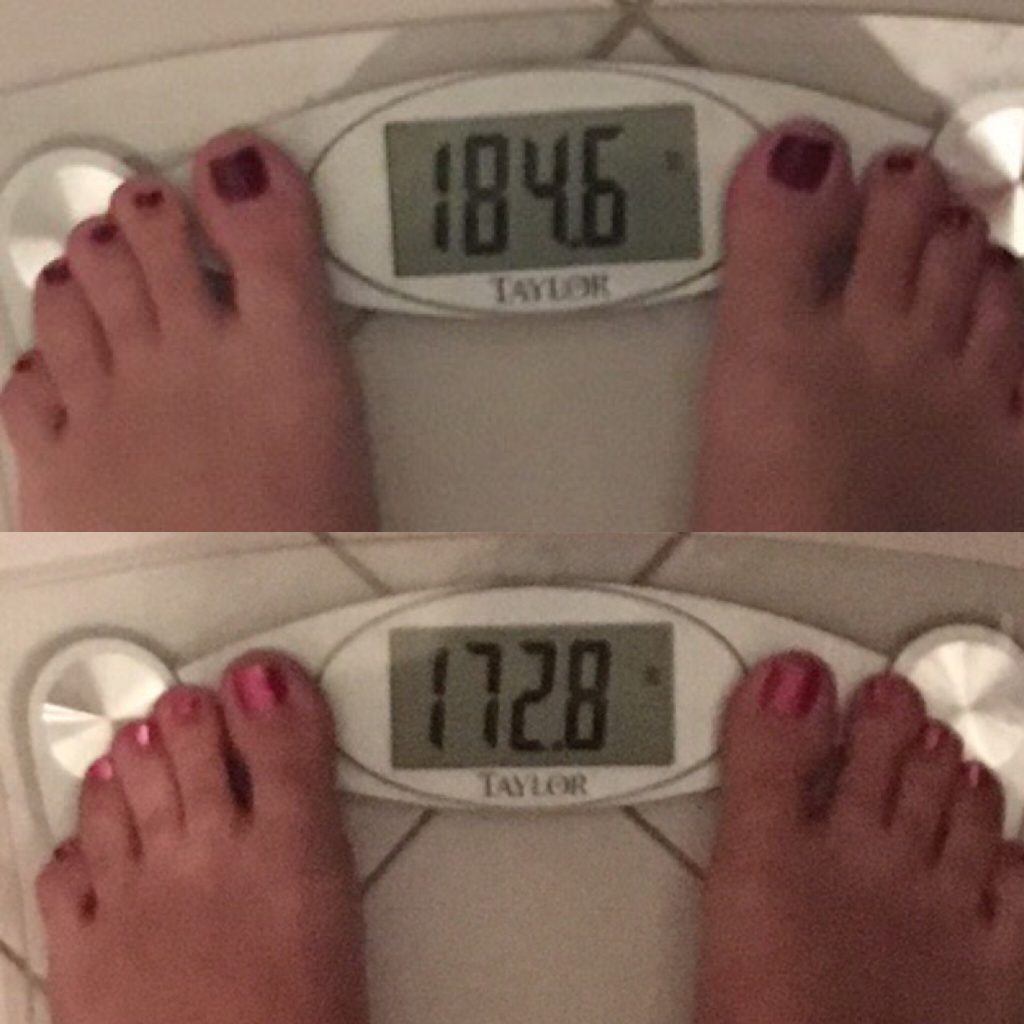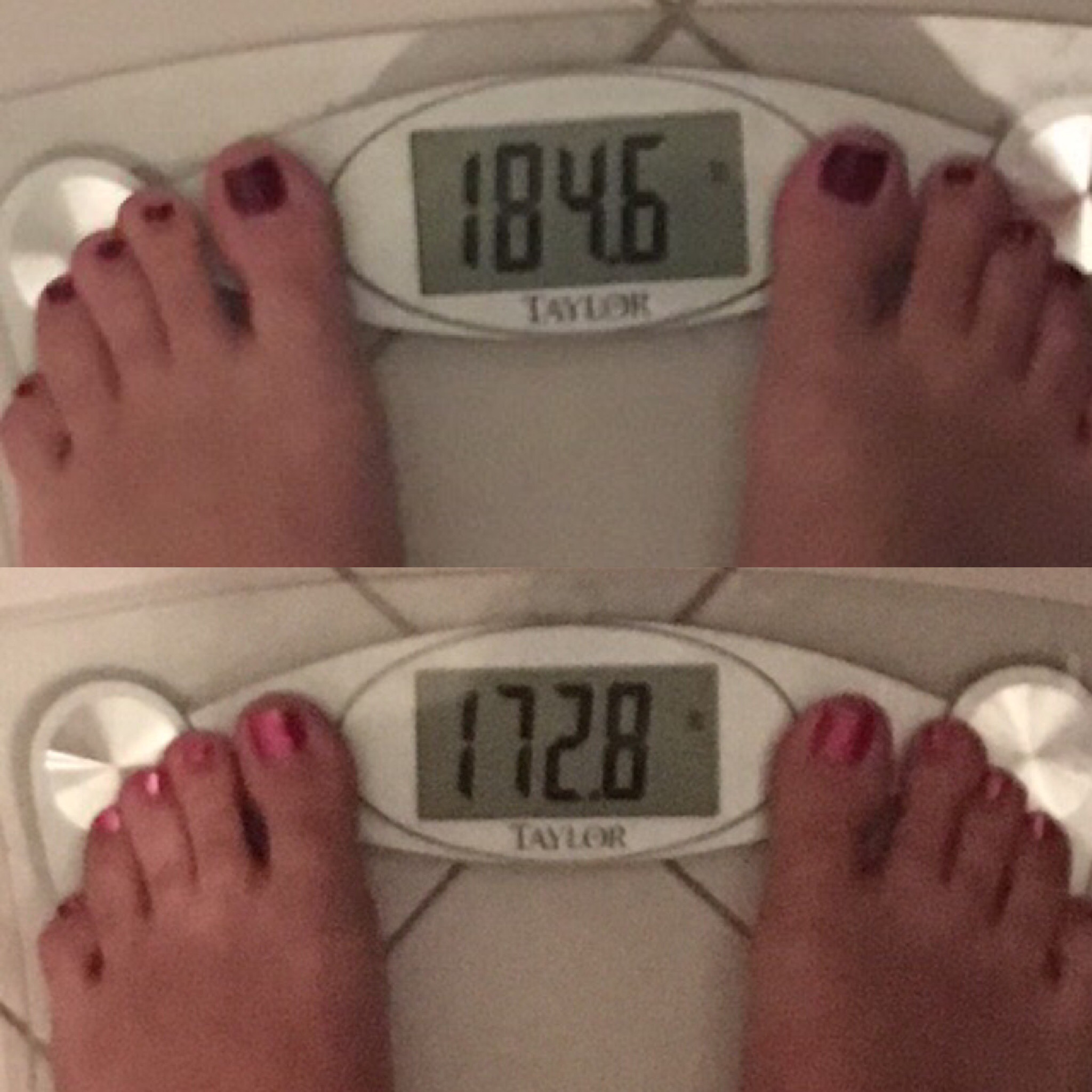 Before the challenge, I was sluggish all of the time. I lacked the will to do anything after work and the couch was my best friend. The lack of energy also affected my mood. I would be cranky and depressed most times.
Now, I find myself getting up earlier (even on weekends) and being more productive than ever! I also have a lot more patience and my outlook on life is a lot more positive. I have also experienced increased confidence in myself at work and at home.
The CleanFoodCrush experience was a little overwhelming for me at first. The meal prep does take time to get used to, but if you stick it out, you learn to develop tricks to make food prep easier and faster and what used to feel overwhelming, becomes a fun, easy way of life.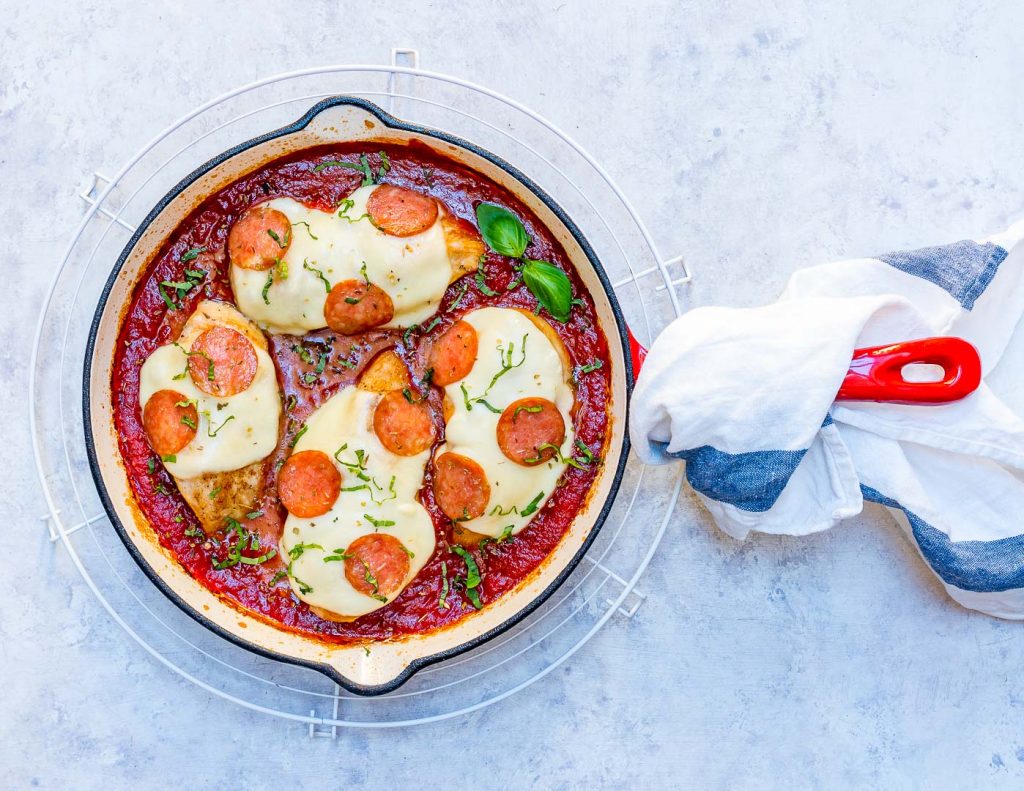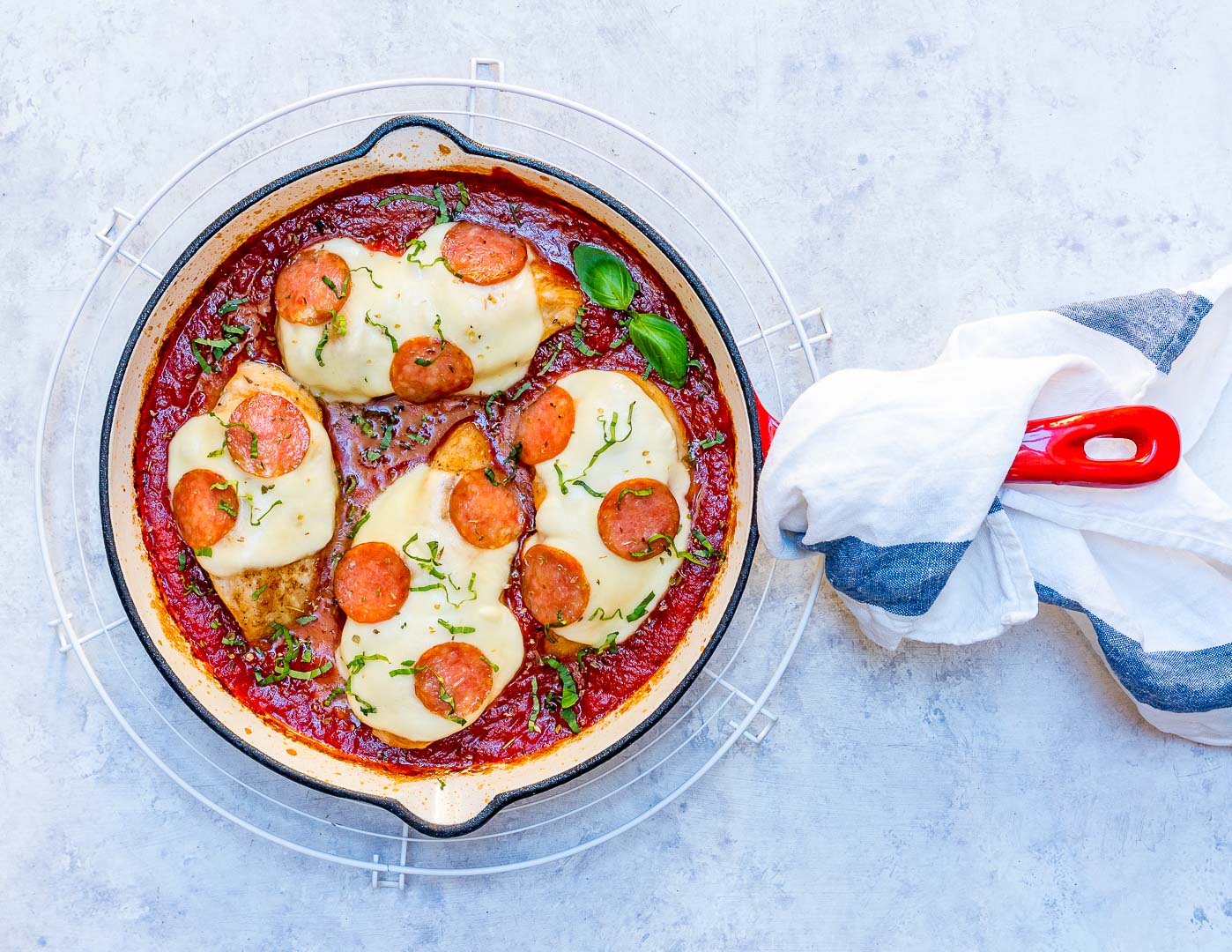 I remember being tired and frustrated by spending a lot of time in the kitchen at first, but I was patient with the process and now food prep is not a chore at all! My family enjoyed the experience because they got to eat a lot of the food I cooked!
Any big change can feel like a lot at first, but that's why we have the support of the CleanFoodCrush team. Billie & Daisy and Susan were always SO helpful!
My son became involved in the process and baked Rachel's Greek Yogurt Muffins. The batch came out to about 20+ muffins and my growing pre-teen ate them all in a week. The best part about my son loving the muffins was that they were clean and preferred the recipe over his usual processed/junk food options. We are slowly changing our ways!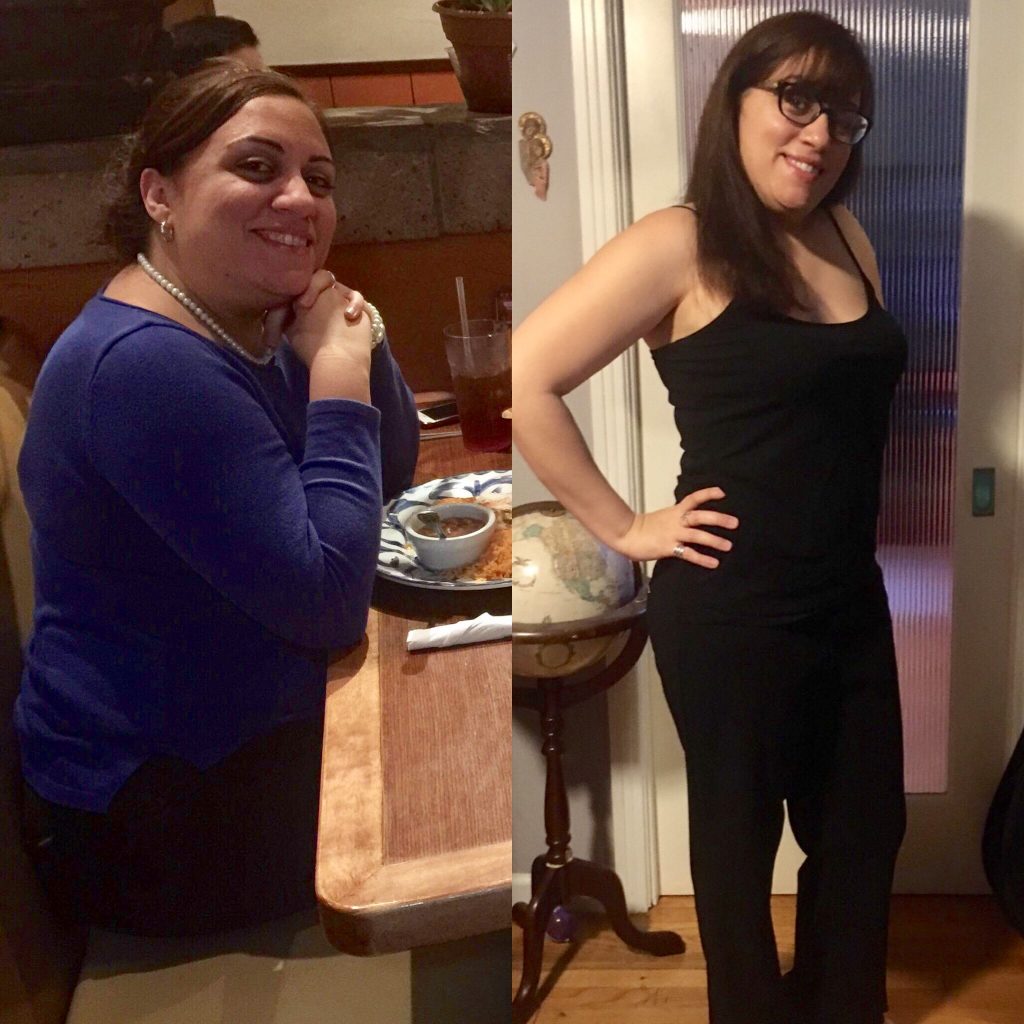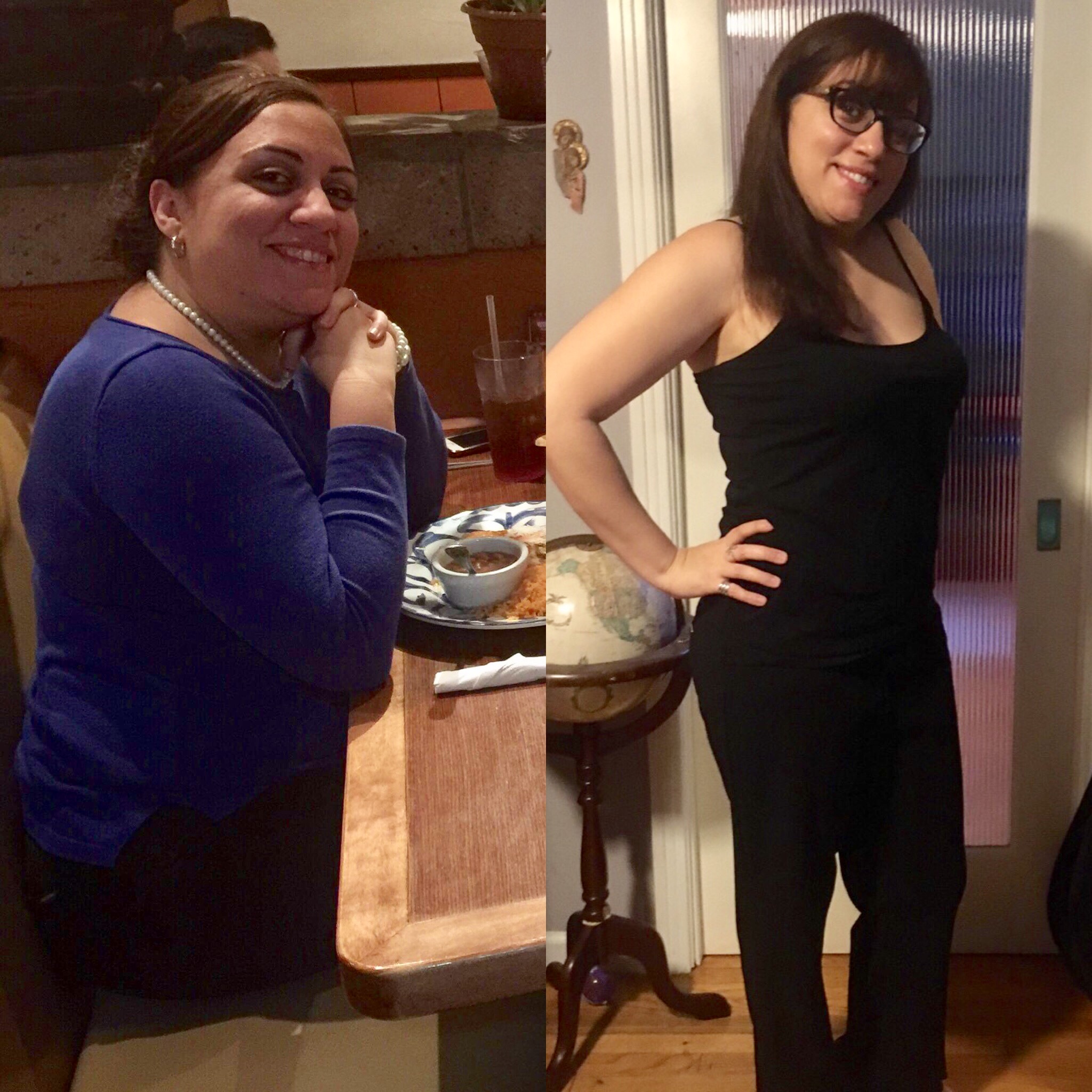 For all newcomers, just be patient and trust the process. This is NOT a get-skinny-fast solution. Yes, major weight loss will occur and it's wonderful but you also gain health, energy and healthy habits.
This is an educational program to teach you how to make clean eating possible for even the busiest of people – like me!
If you are looking for a "catch" or "sacrifice" in all of this it's probably just investing a couple of hours for 1-2 days in the kitchen meal prepping.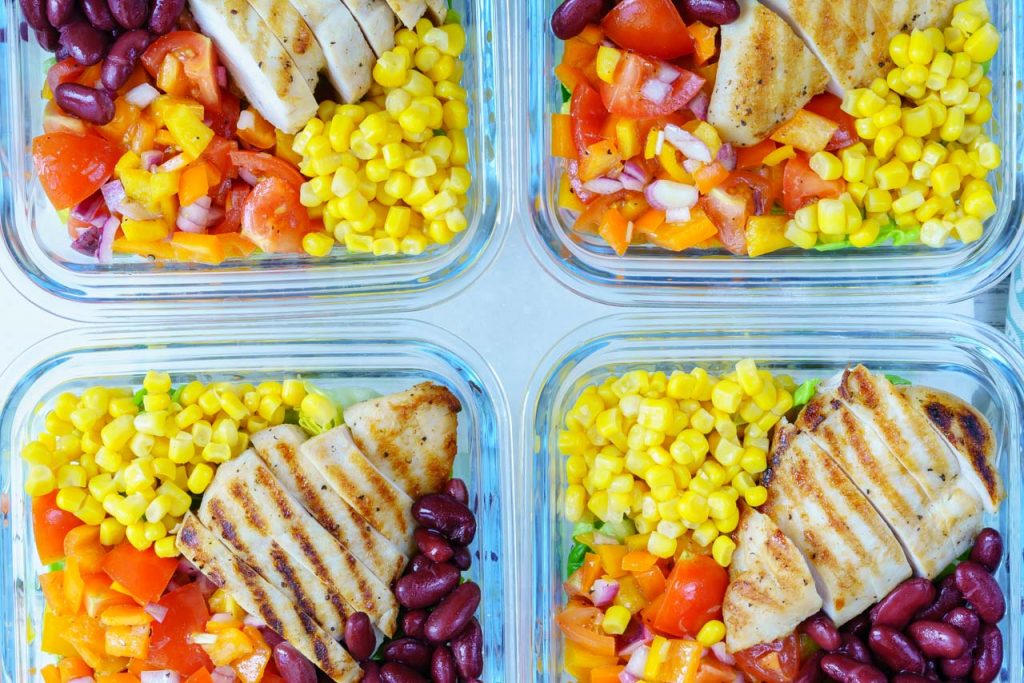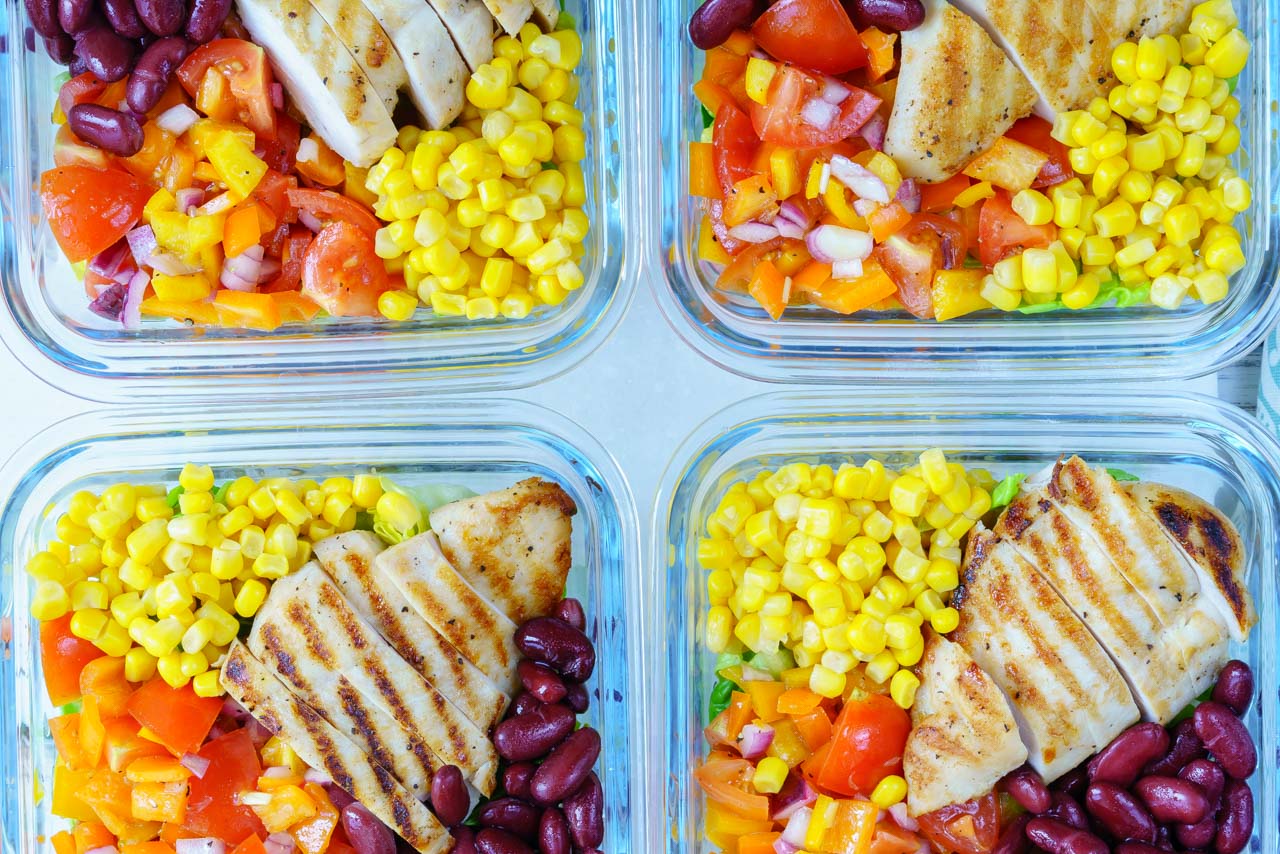 Deconstructed Chicken Burrito Bowl recipe
DO NOT let that intimidate you or stop you from trying this out. Meal prep does get easier and preparation is what is going to save you in this journey. You are taught lifelong habits and how to change your eating/cooking techniques to be healthy and wholesome. You've got this!
I've really enjoyed this group. It's like therapy for me. I'm under so much stress with my job, having to move unexpectedly and still finding a way to handle the grief of losing my daddy 5 months ago.
One of my motivating factors is my dad. Before he died, he told my mom he was concerned about my weight gain. He was trying to wait for the right time to talk to me about it because he knew how sensitive a topic this was (what a wise man lol). God took him unexpectedly before we had an opportunity to have that chat.
I miss my dad, and his concern is what put me on this path. I'm thankful I signed up instead of just liking all of Rachel's food pics all day!
This group is seriously an escape. I enjoy chatting with you all, shopping and sharing pictures. Thank you, all for keeping my mind occupied with something healthy! — feeling grateful.
-Cristina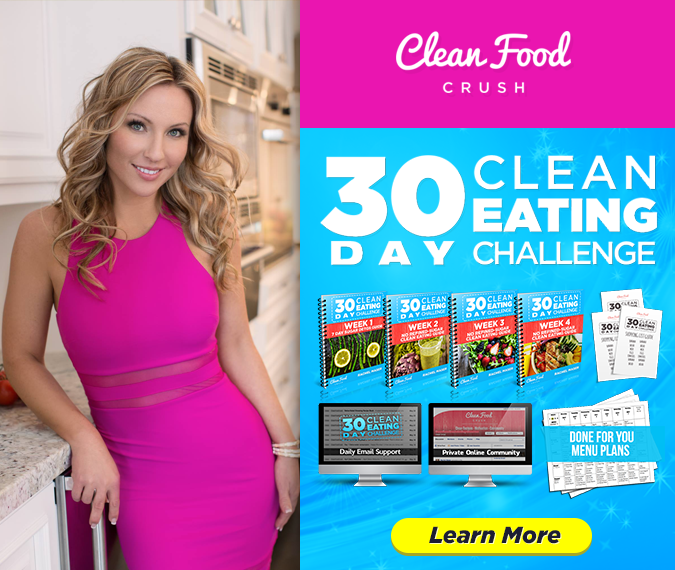 Leave a Comment Below:
Related Posts :
..