23

Mar, 23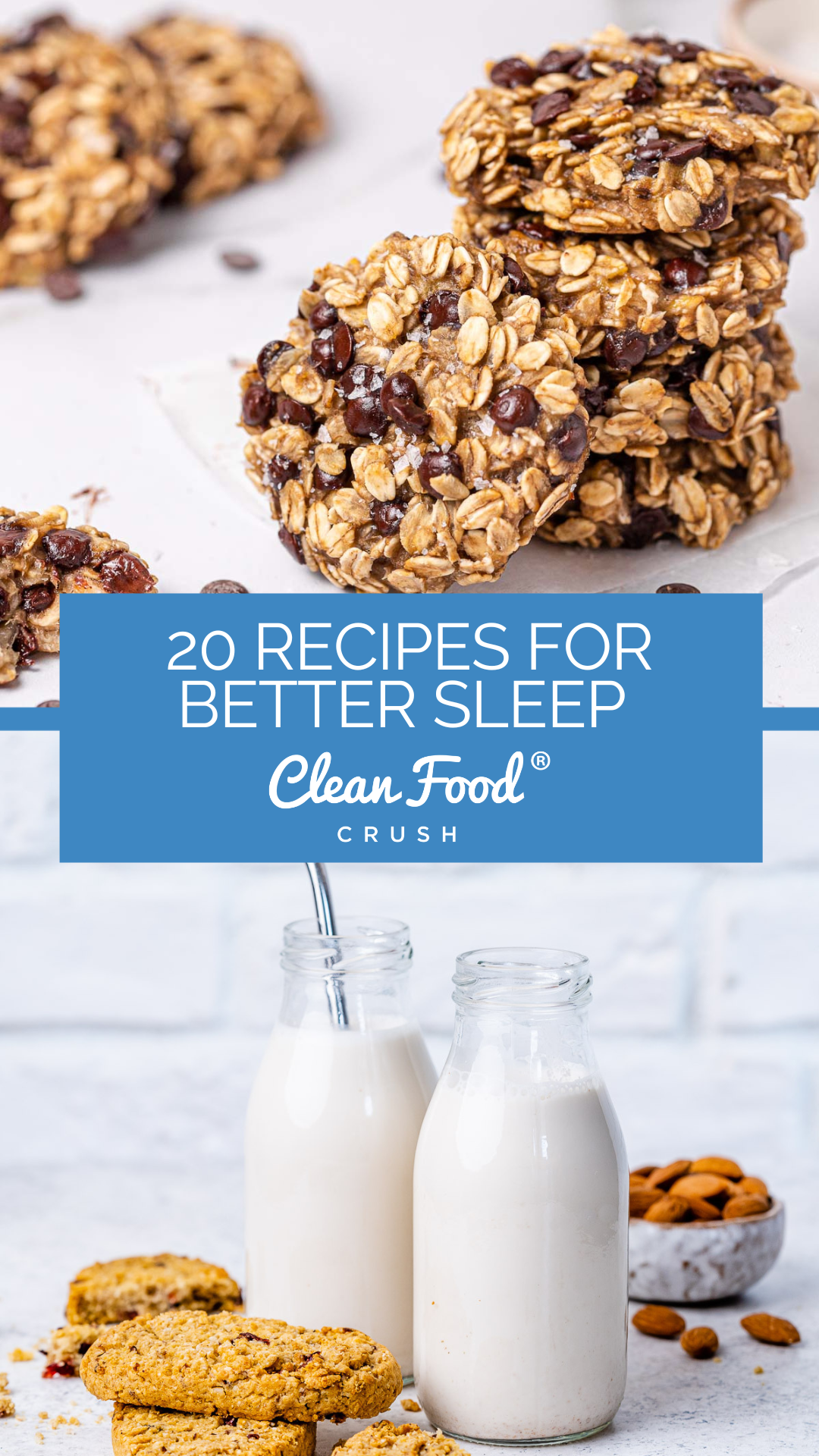 Get More and Better Quality Sleep With These 20 Recipes
Sleep is a vital aspect of overall health that rarely gets enough attention. Along with a clean diet, mental health maintenance, and exercise, sleep is critical to living the happiest and healthiest life possible. These facets of health all impact each other, which can either create a frustrating harmful cycle that is difficult to break or a beneficial domino effect.
For example, being active releases endorphins that help ease depression and anxiety, enhancing your sense of well-being. This improved mental health facilitates better decision-making, such as eating a nutritious meal rather than indulging in a sugary snack that the body tends to crave when dealing with emotional distress. And a clean diet aids in improving the amount and quality of sleep you get.
 If you want to capitalize on utilizing food to get better sleep, it's important to know that some foods will help more than others!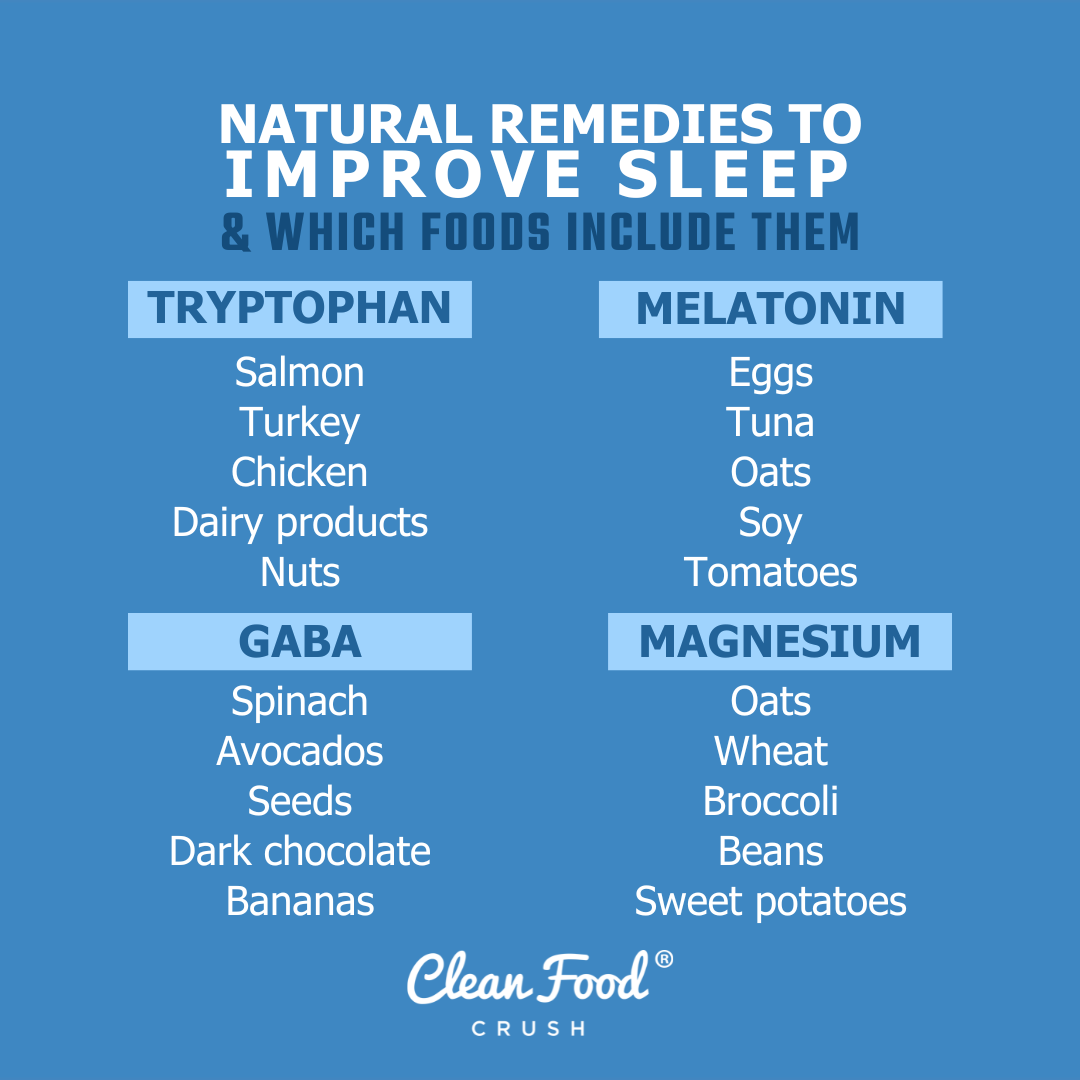 Here are Some Natural Remedies That Can Improve Your Sleep:
âžĄïžTryptophan – This amino acid helps make serotonin and melatonin and is found primarily in high-protein foods such as:
Salmon

Turkey

Chicken 

Dairy products

Nuts.
âžĄïž Melatonin – You may recognize this natural compound as a common supplement. It can also be found in the following foods:
Eggs

Tuna

Oats

Soy

Tomatoes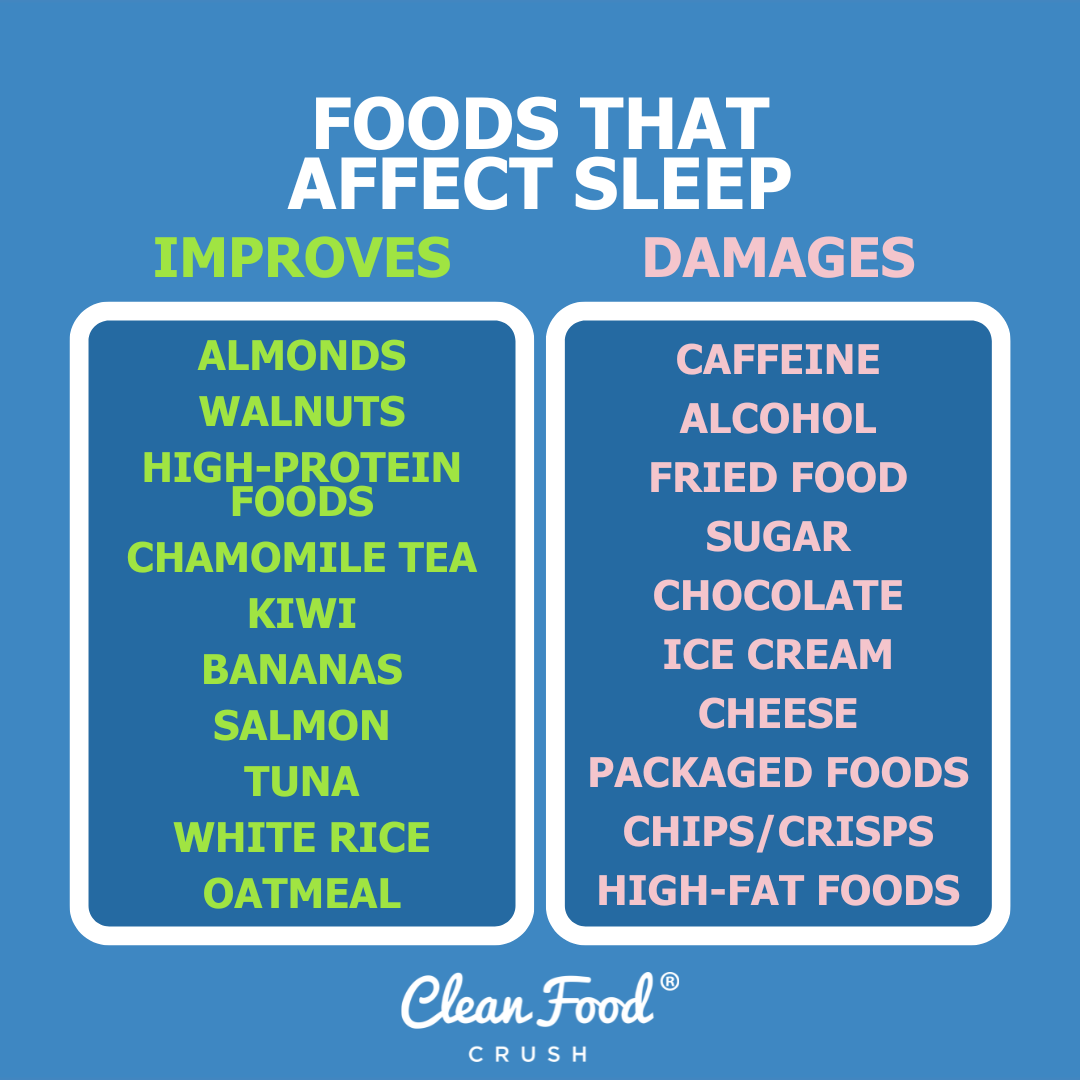 âžĄïž Magnesium – This nutrient is essential for many bodily functions, and good food sources include:
Spinach

Avocados

Seeds

Sark chocolate

Bananas
âžĄïž GABA – This is a neurotransmitter the brain produces. You can find it in the following foods:
Oats

Wheat

Broccoli

Beans

Sweet potatoes
Without further ado, here are twenty-five delicious recipes that utilize the previously mentioned foods and may aid in getting more and better sleep: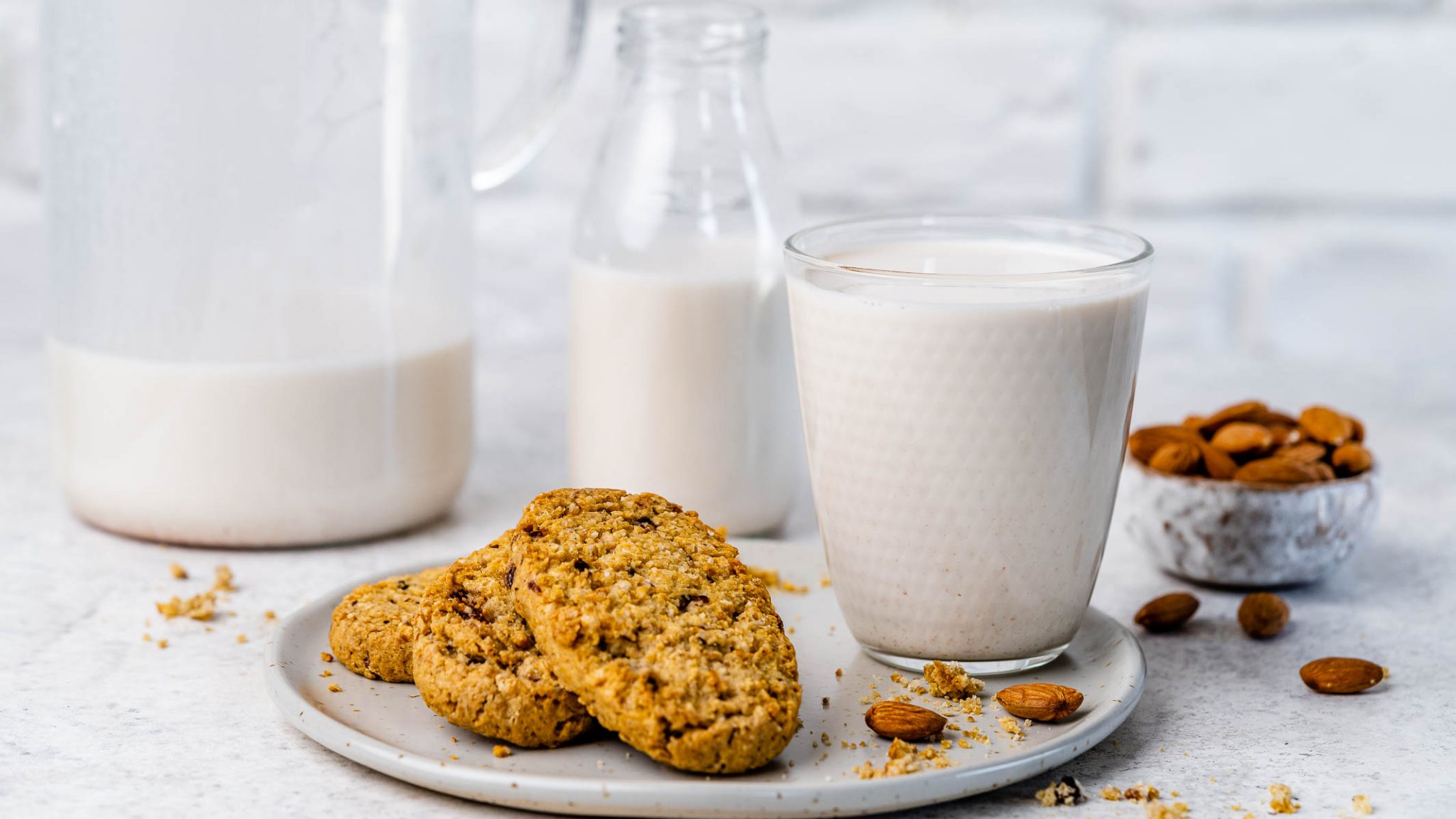 This DELICIOUS milk has a far superior flavor to anything you'll find in the store without the unnecessary preservatives and additives. The nuts contain tryptophan and magnesium, and a glass of milk is a classic bedtime treat!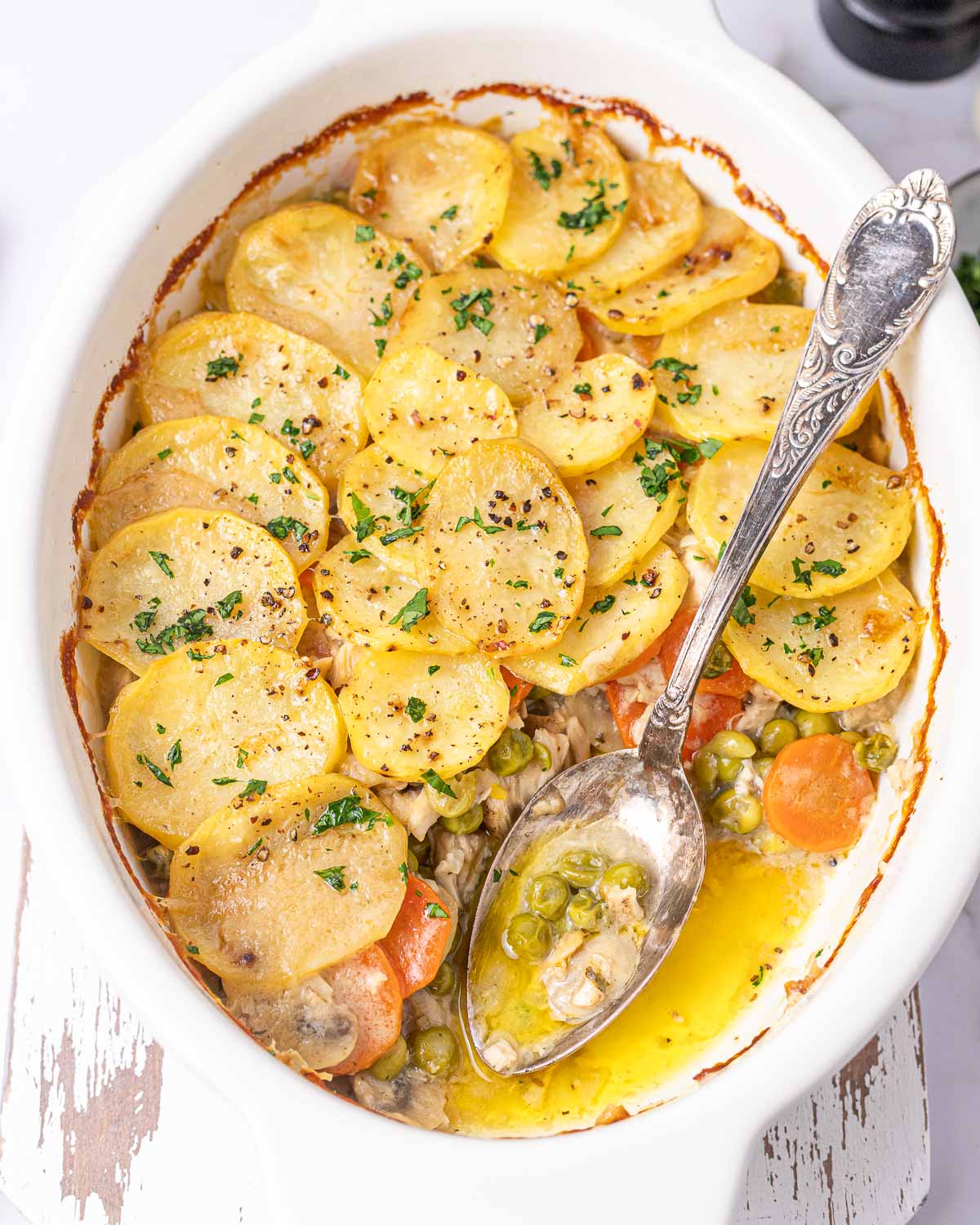 Cozy and comforting, this creamy meal includes chicken, mushrooms, and potatoes, all of which are full of essential vitamins and nutrients! The carbs are also helpful if you need some extra energy.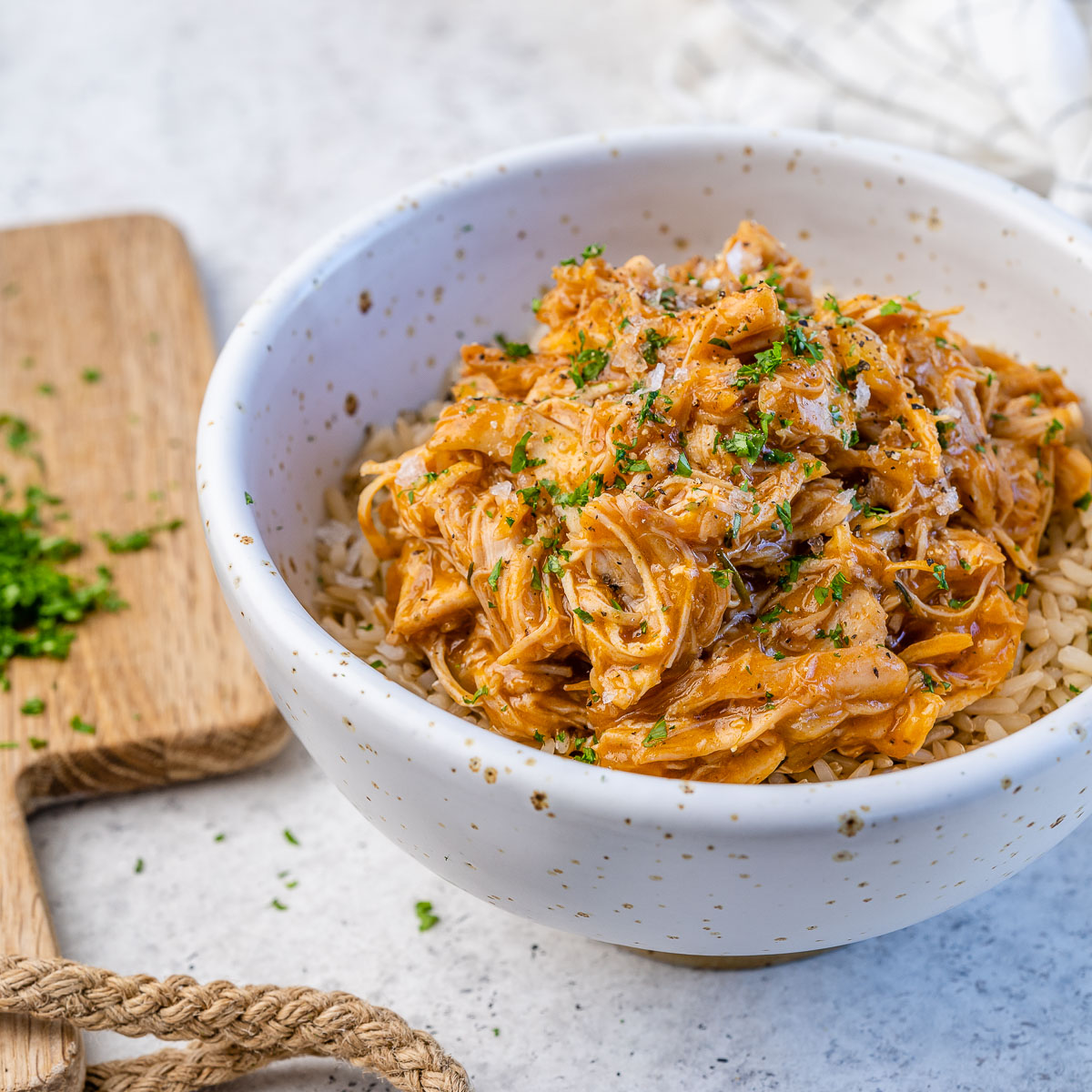 Our chicken ragu comes together easily, thanks to all the added veggies, herbs, and wine. It's like an evolved version of basic shredded chicken. You will LOVE this easy meal!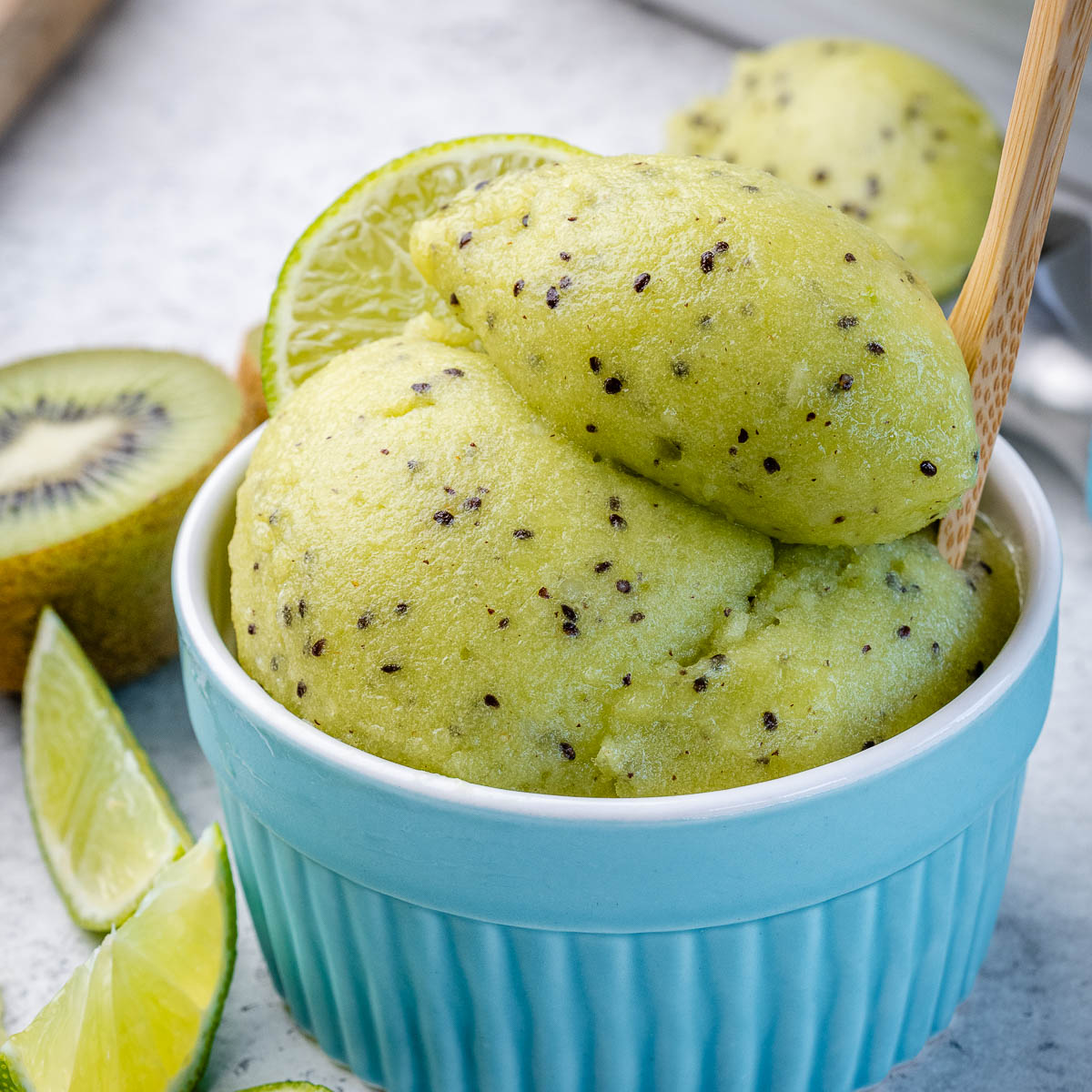 Packed with vitamins and minerals, kiwi has been proven to improve sleep, likely due to their antioxidant properties, serotonin levels, and ability to address folate deficiencies. So, why not quickly whip up this sorbet for a post-dinner dessert?!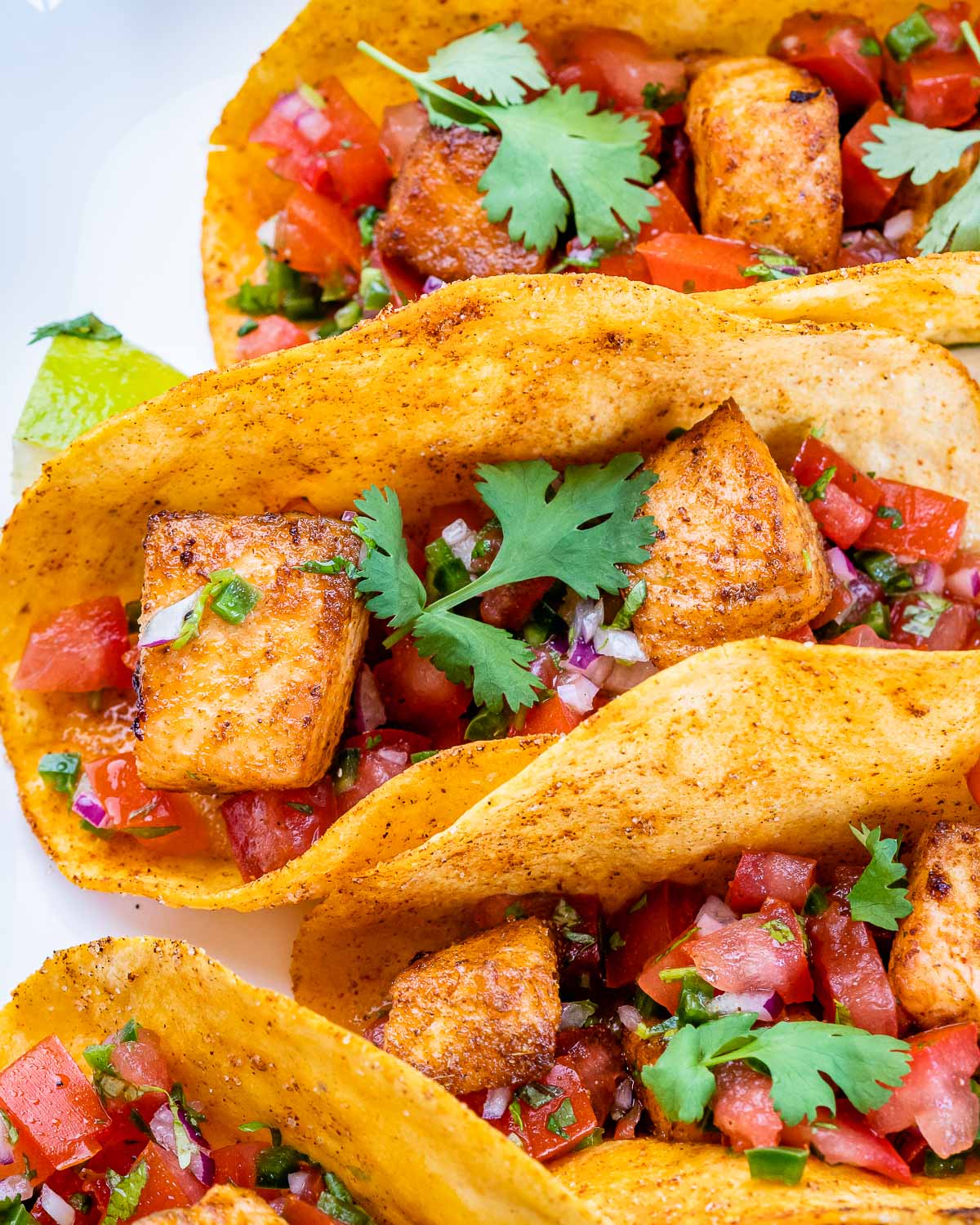 Salmon makes almost every "superfood" list out there – especially if you are talking about wild-caught Atlantic or sockeye salmon. It is loaded with protein and heart-healthy omega-3 fatty acids and contains a long list of vitamins and minerals – especially B vitamins and potassium.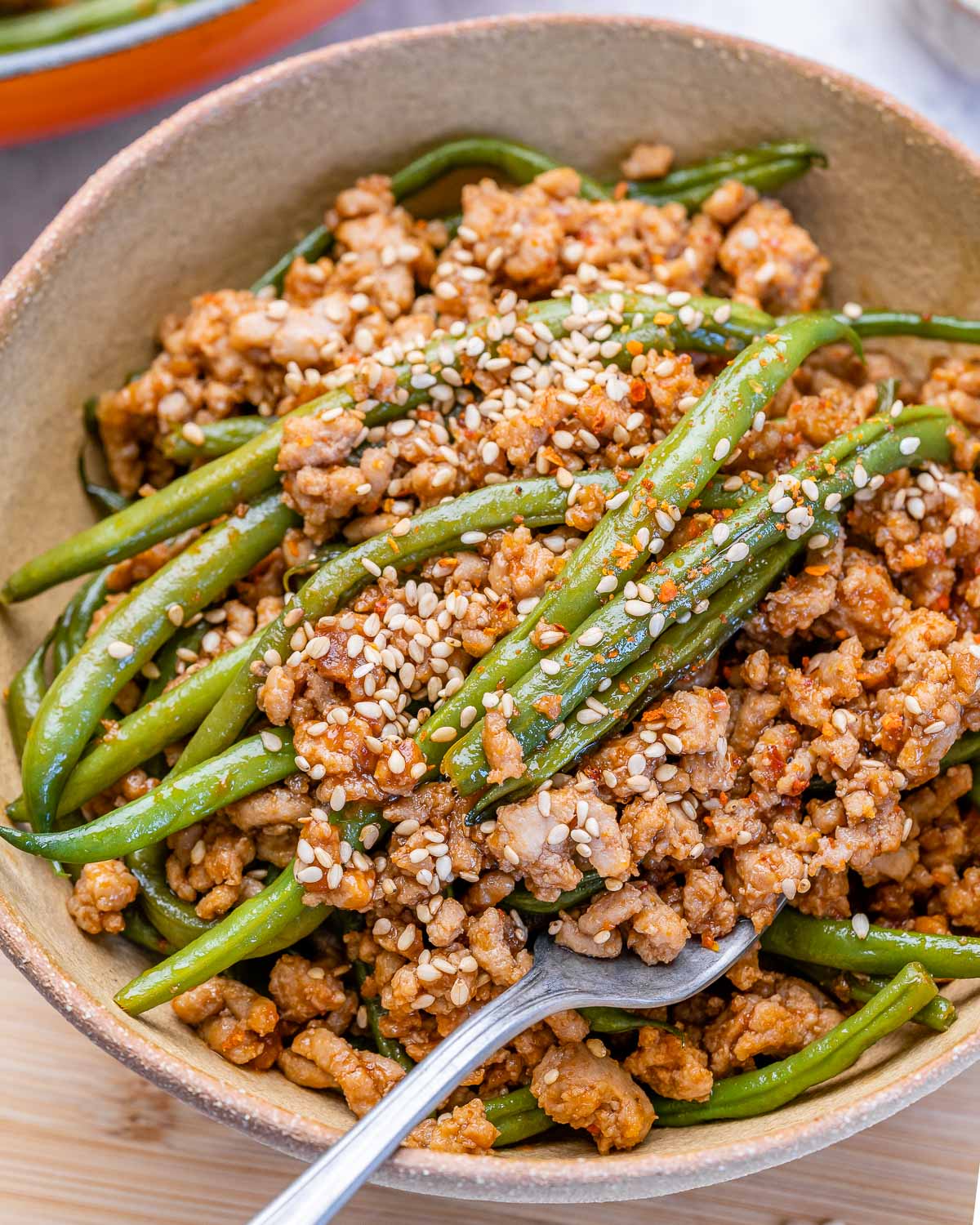 These Green Bean Turkey Bowls make for a quick, incredibly flavorful one-pan dinner that is protein & veggie-packed! Turkey is a popular high-tryptophan food because it's often associated with the drowsiness that comes from eating a big turkey dinner during the Holidays.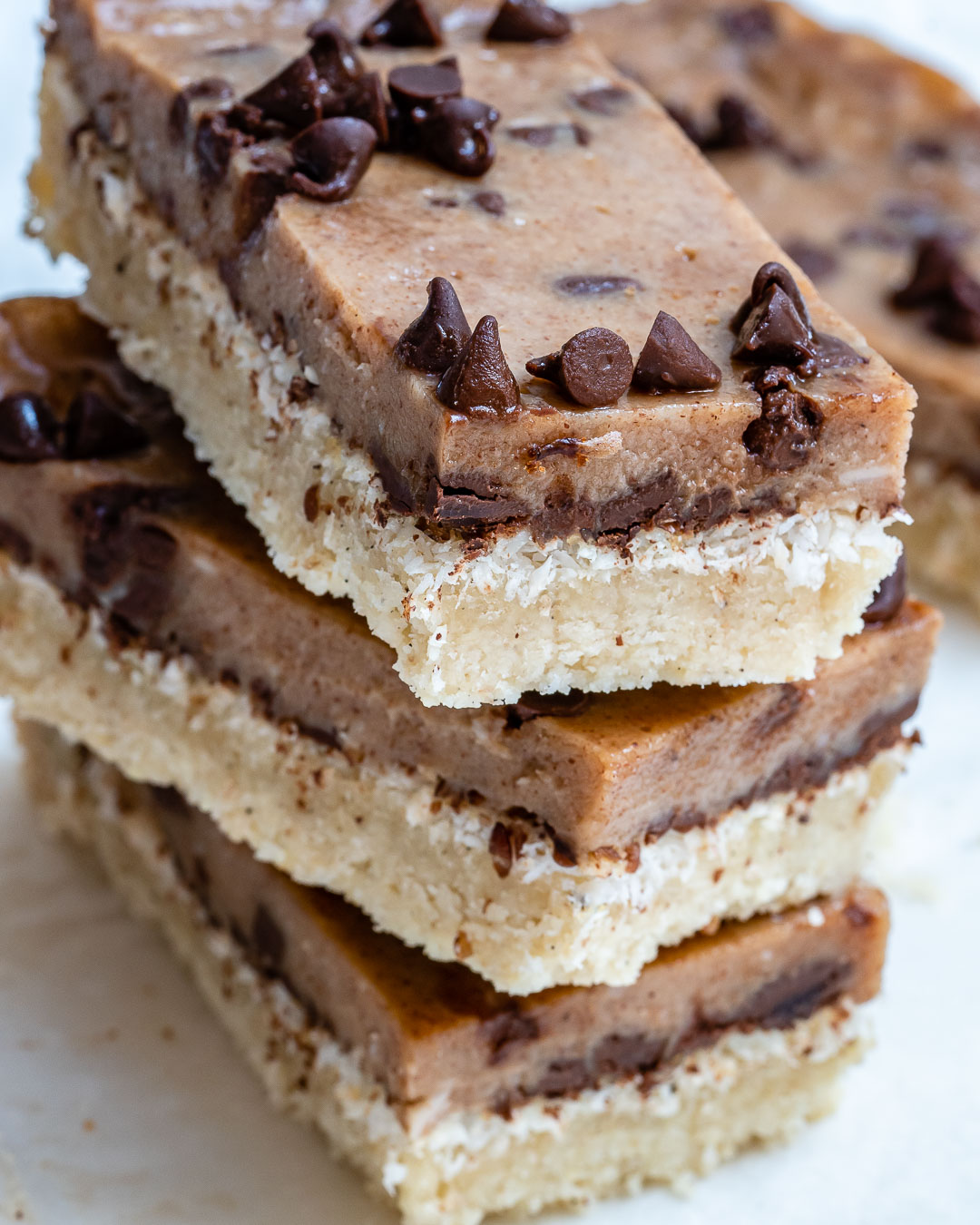 These bars are a fun snack or dessert and can be altered for your preferential sweetness level. Invite the kids to help you make these before the whole family enjoys them!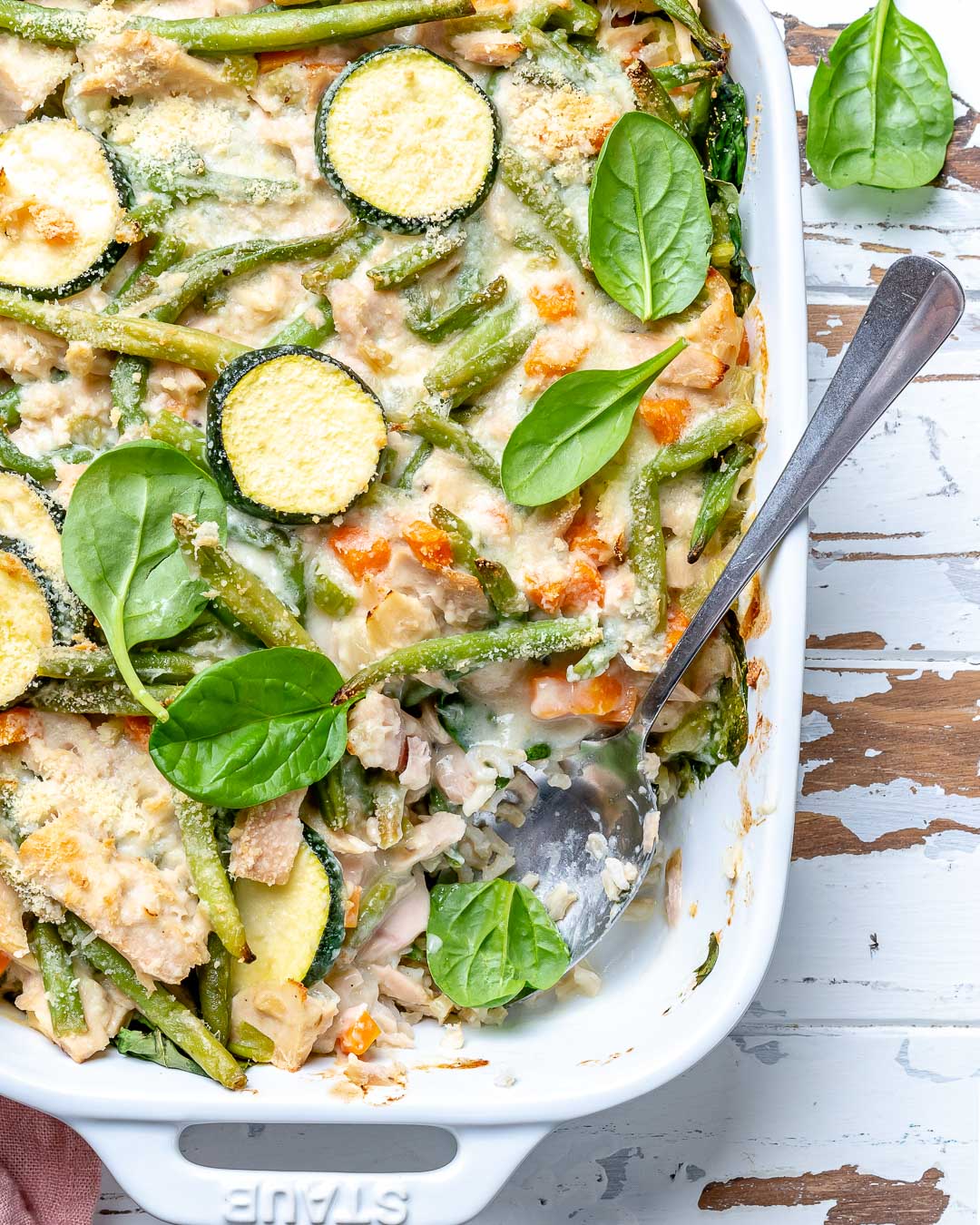 You will LOVE this mornay. It's creamy, satisfying, and packed with veggies. Like turkey, tuna is high in tryptophan and contains vitamin B6, which assists in melatonin production.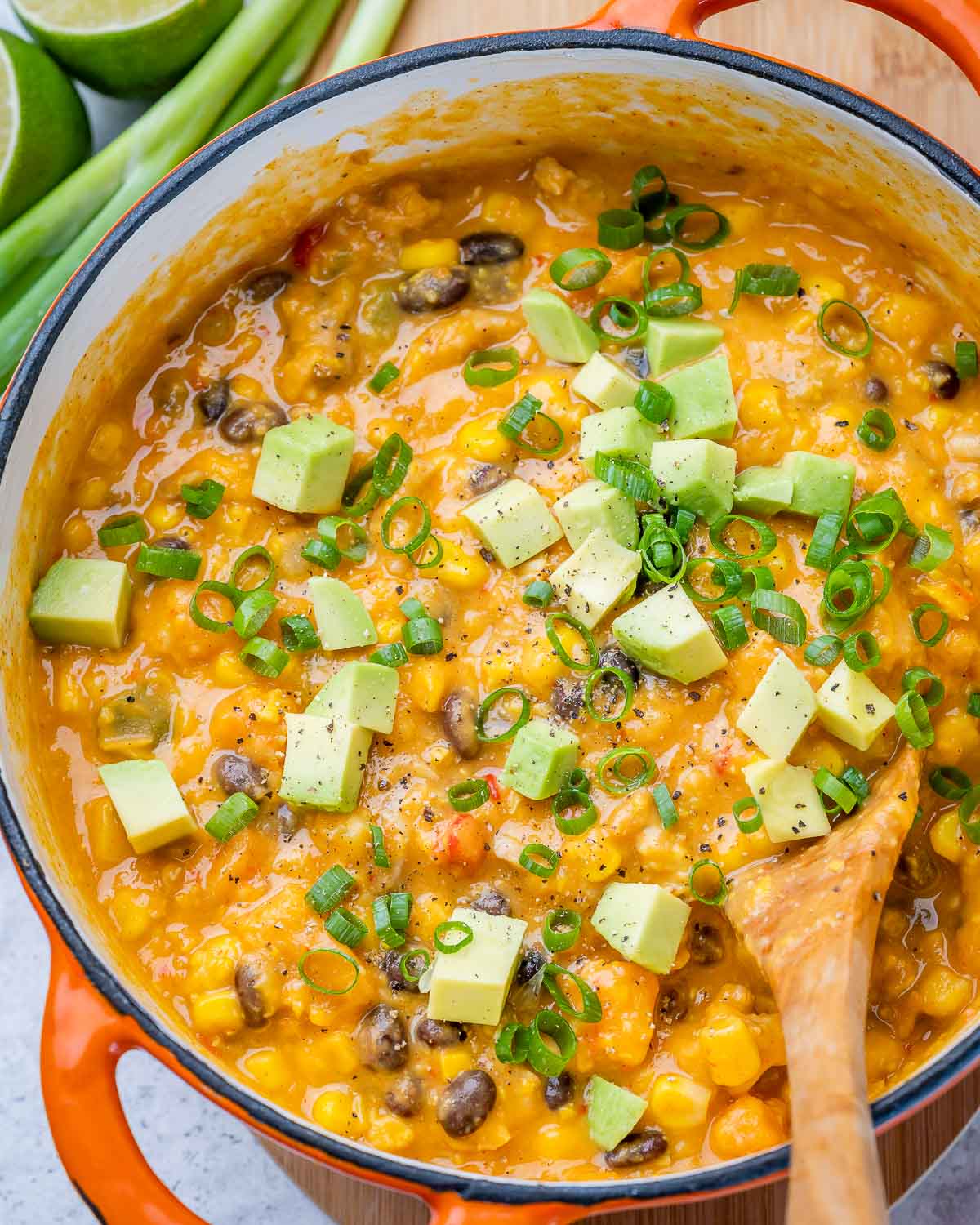 This chowder has all those flavors my family loves and also goes over super well with my large crew since they can each pile their own toppings on their bowls to create something they really enjoy! It's incredibly filling, and these ingredients are usually quite budget-friendly.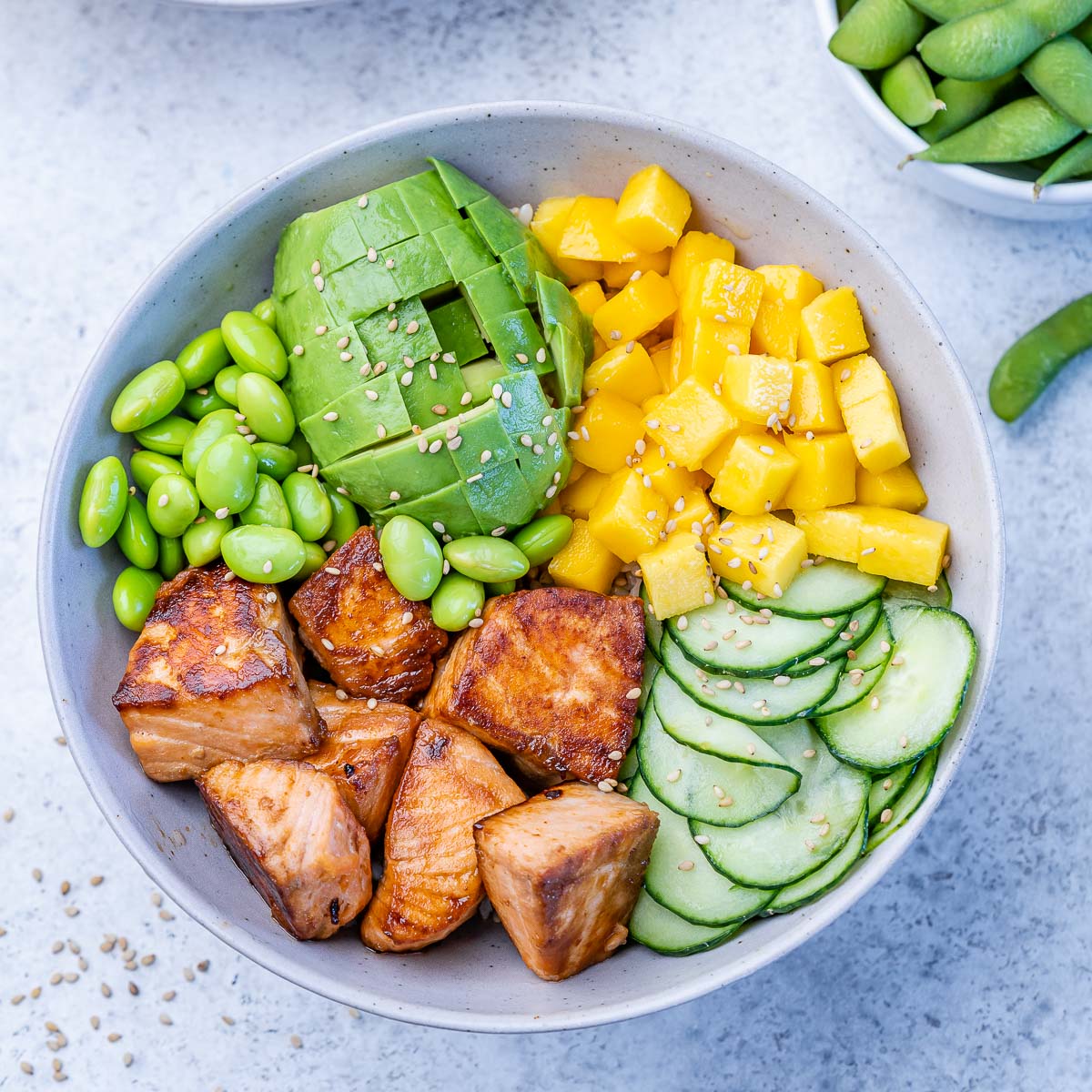 This lunch is perfect for the busy family because it's so simple and quick to make! Anot not only that, but they're extremely tasty and packed with balanced nutrients.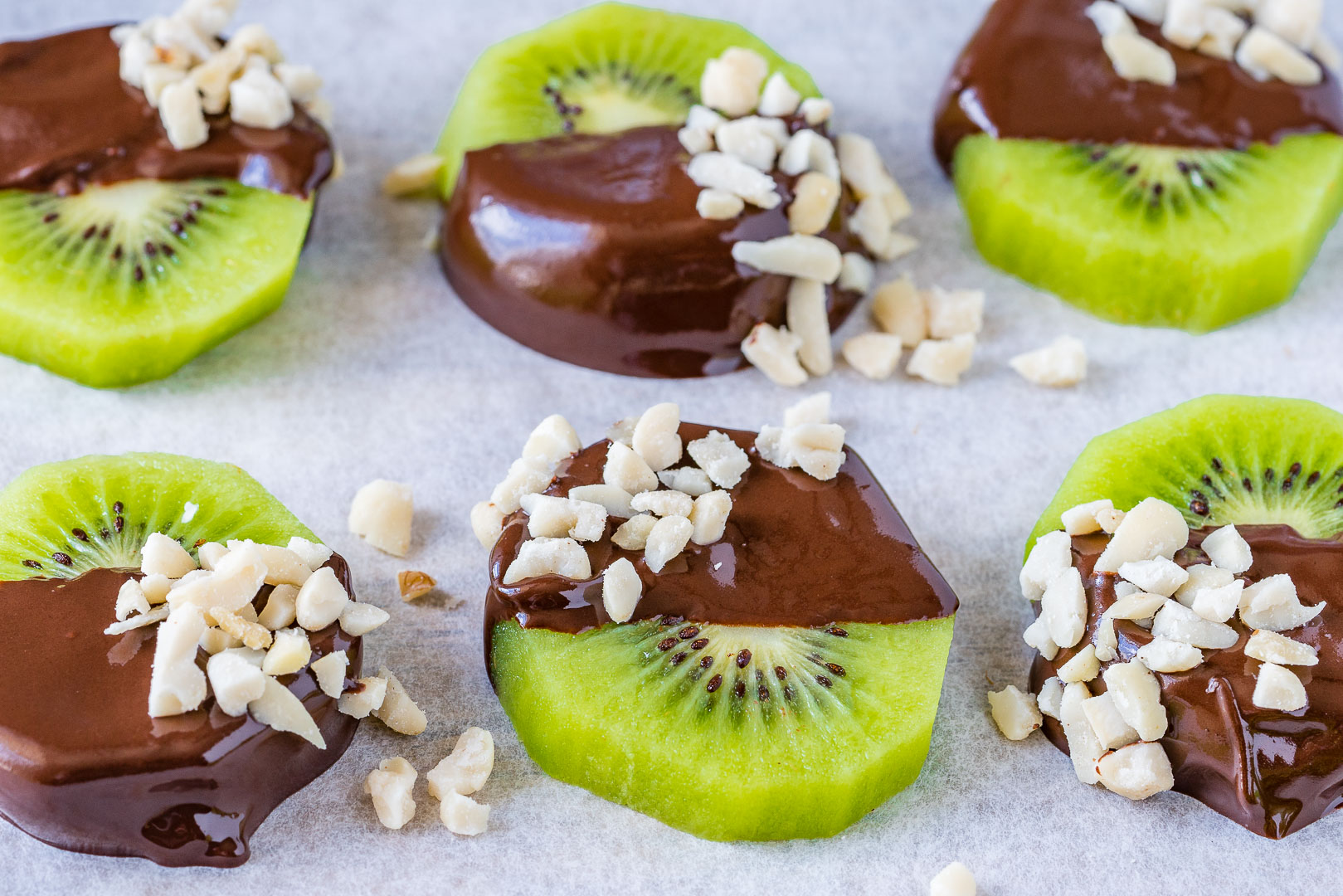 Here's a super fun and simple recipe to make with your kids! In addition to the kiwi, chocolate helps the body produce serotonin, a hormone that helps to regulate mood and sleep (which is why many people crave chocolate while menstruating)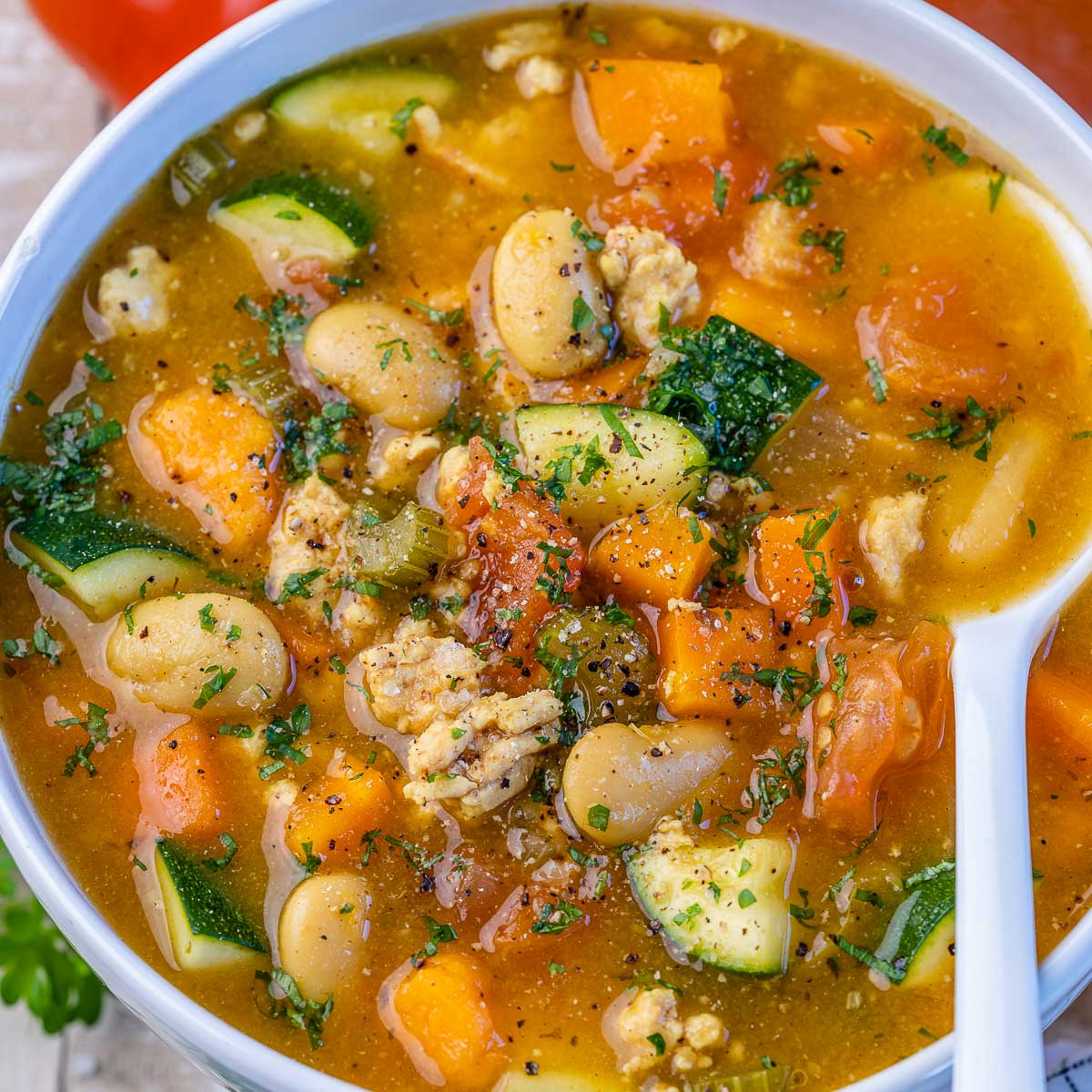 This Veggie-Packed Turkey Bean Soup is SO GOOD, with many flavors and hearty, satisfying ingredients! We LOVE soup here at CleanFoodCrush; check this out to read why and for more soup recipes.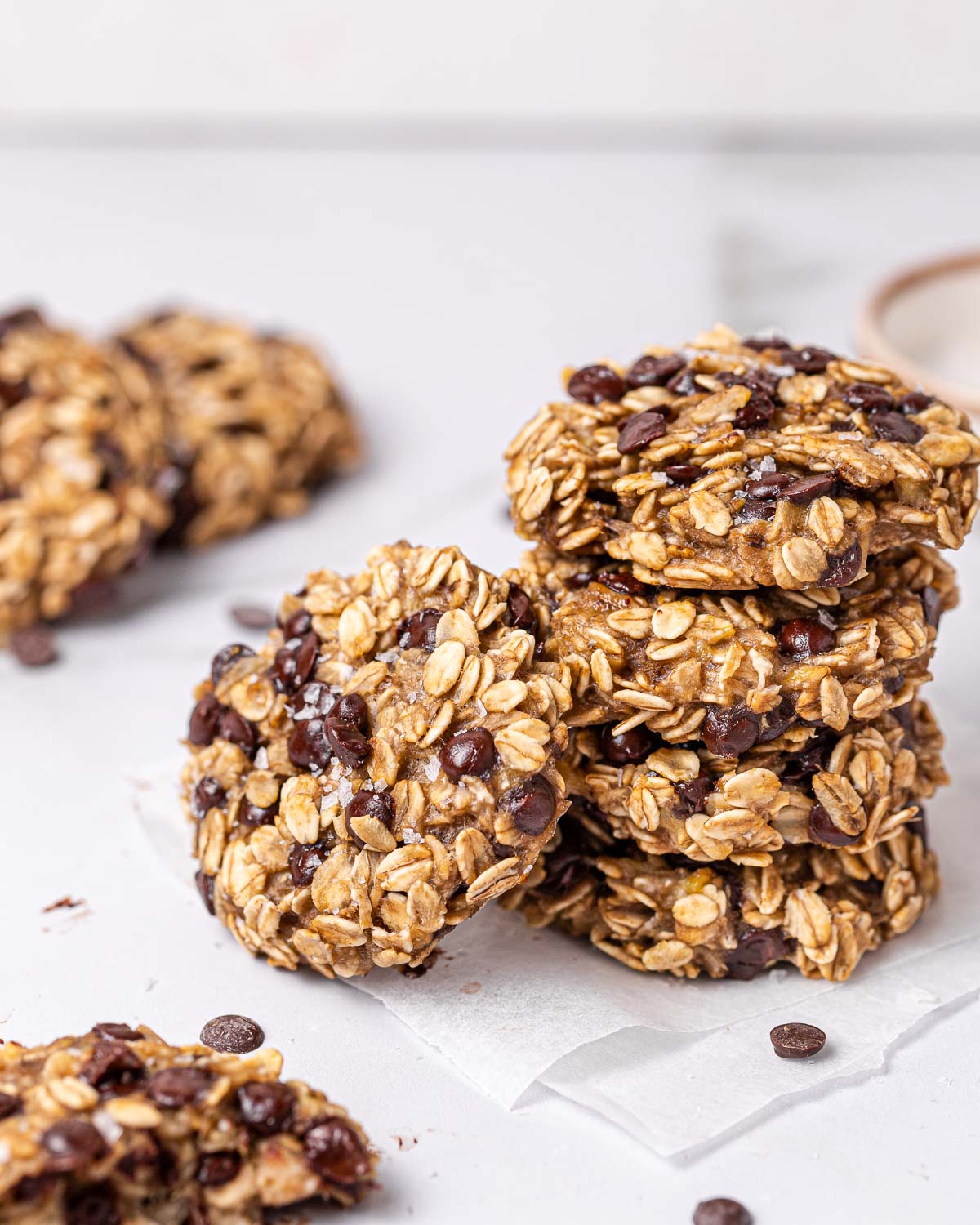 These cookies only have three ingredients, and all three are on our list of foods that help sleep: bananas, oats, and chocolate! It's also budget-friendly, quick, easy, delicious, and fun to make with kids!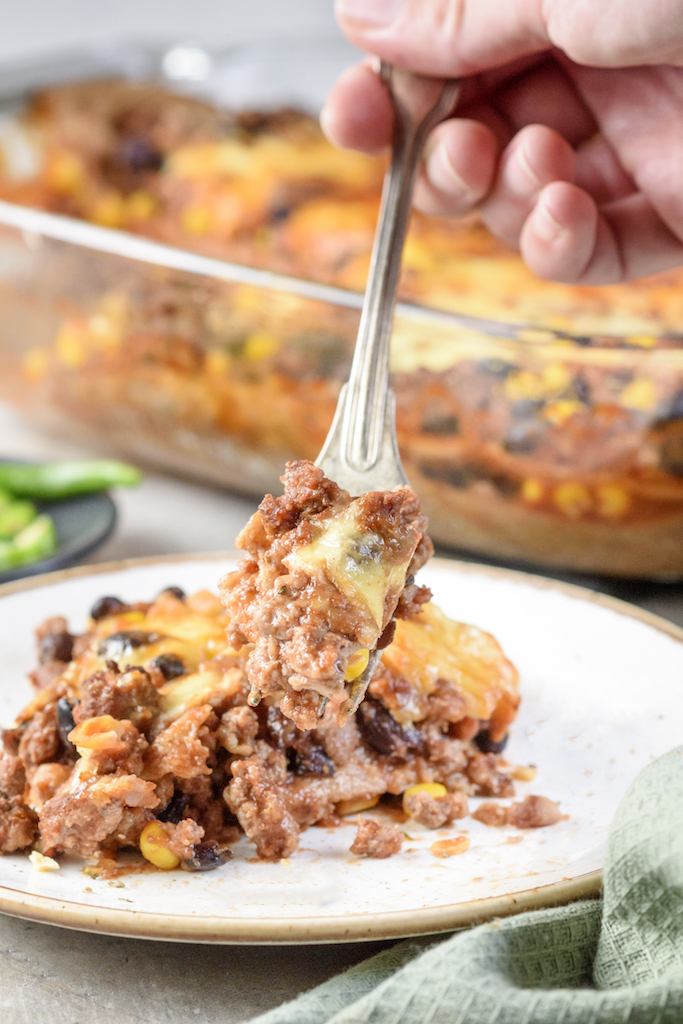 With simple, affordable ingredients, this casserole is a busy family's lifesaver! It's warm and comforting, perfect for a chill night in. Additionally, the beans and tomato sauce are on our list of foods that help you sleep!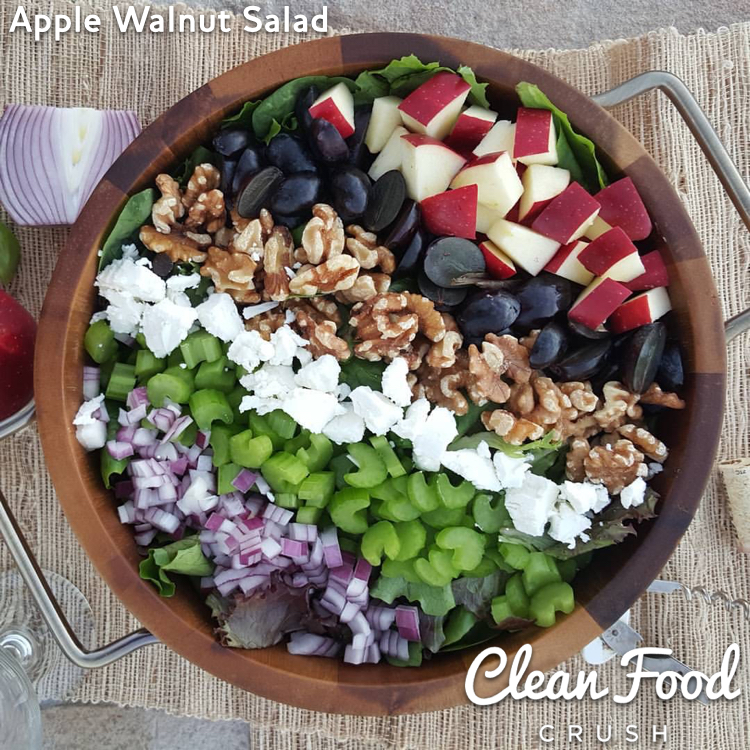 Colorful, delicious, nutritional, and versatile, this salad is a great meal to add to your weekly menu for lunch or dinner!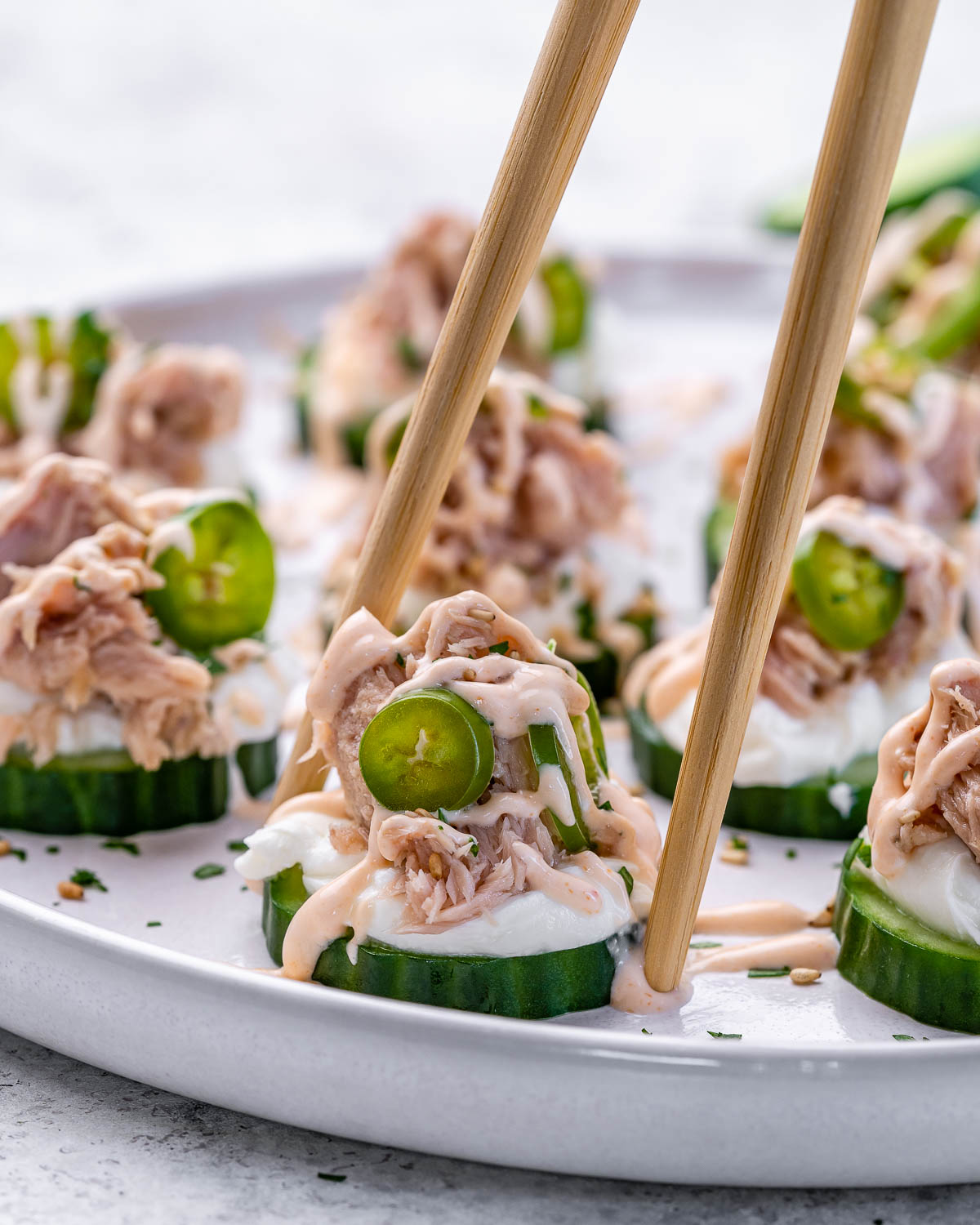 These tasty cucumber bites are perfect for entertaining, a quick lunch, or just keeping things light and tasty as far as snacking goes! These lil' fellas are surprisingly satisfying and pack a BIG FLAVOR punch for such a small bite.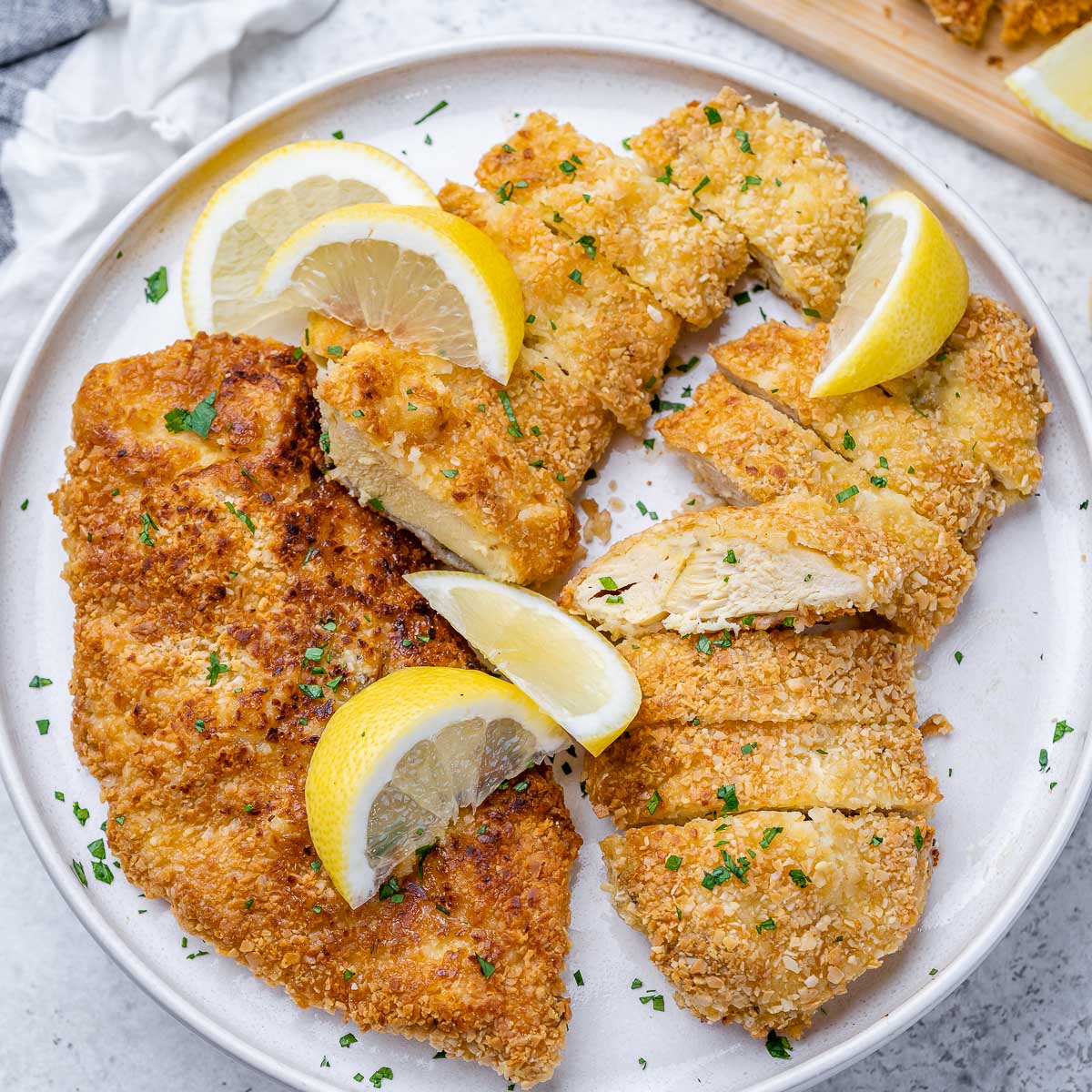 Who doesn't love a nice flavorful, and crispy parmesan chicken dinner? With this recipe, you can enjoy the classic meal while being confident that you know exactly what's in your food.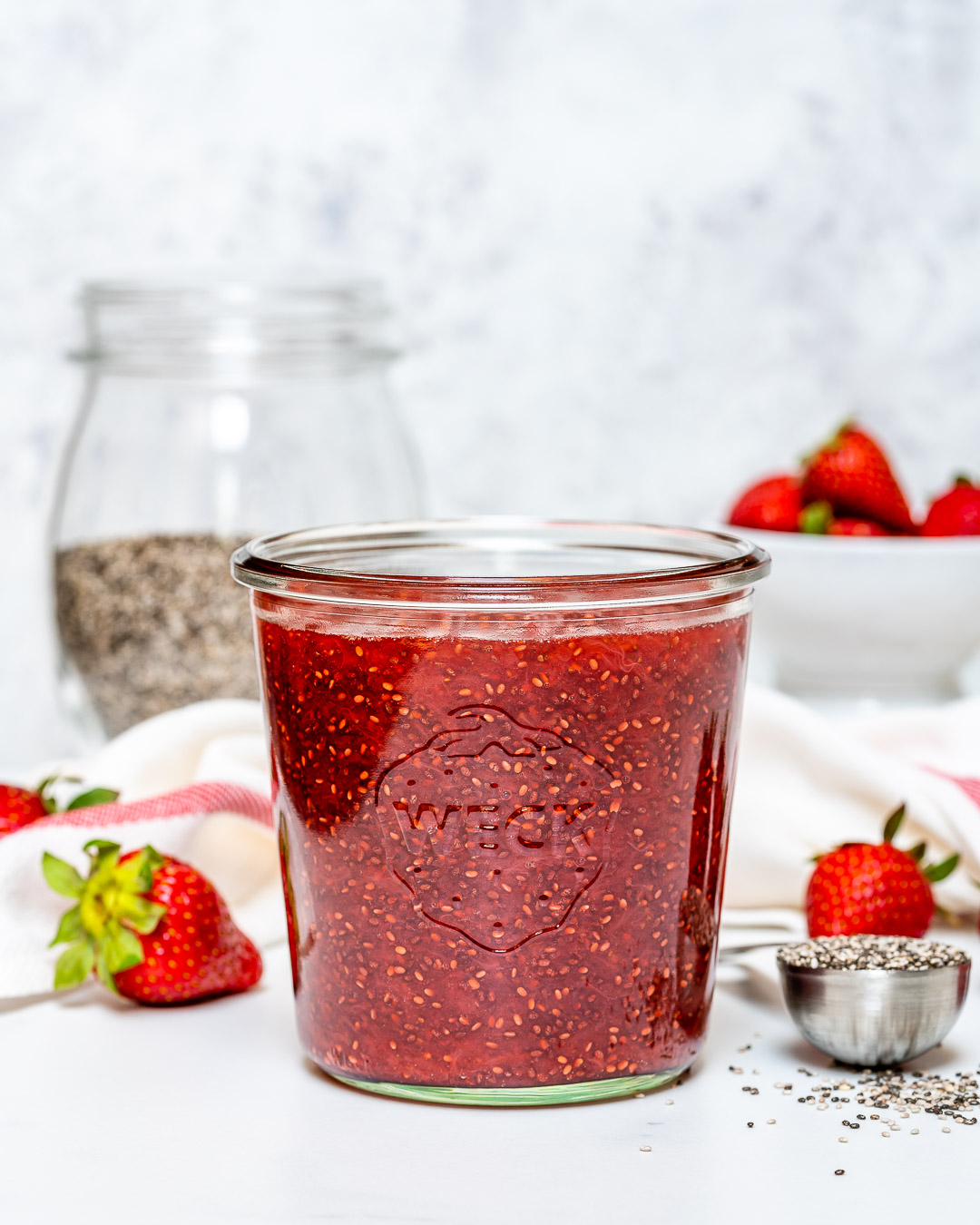 Use this simple recipe to make a beautiful, tasty strawberry jam! Chia seeds provide your body with much-needed magnesium, which promotes healthy sleep, but that's not the only health benefit! You can read about the many ways different seeds are good for you here.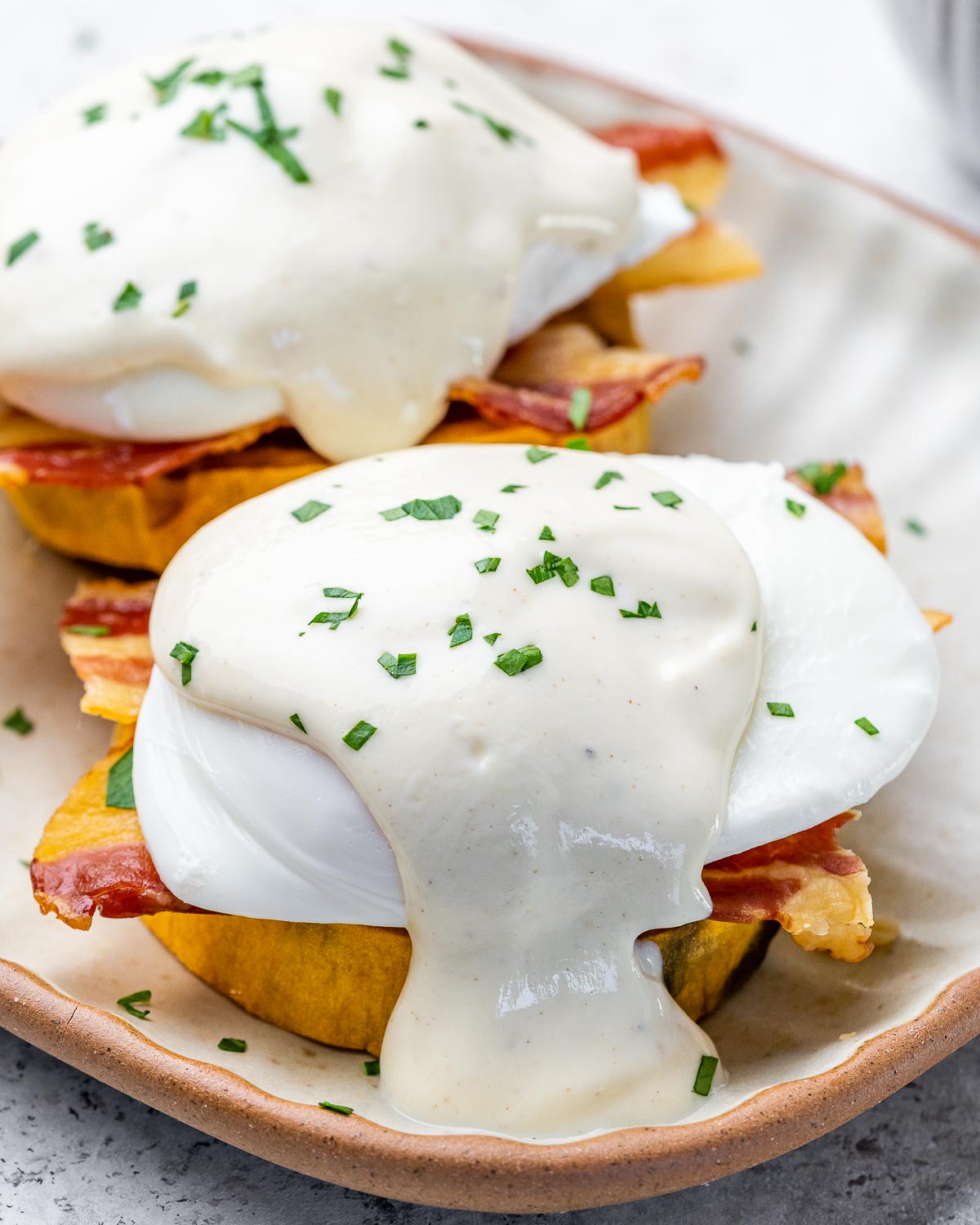 Eggs Benedict is an iconic breakfast classic that might seem too intimidating to make at home, but I promise, you can do it! I kept this recipe as simple as possible to appeal to those without much time or cooking experience and those who are gluten-free or sweet potato lovers.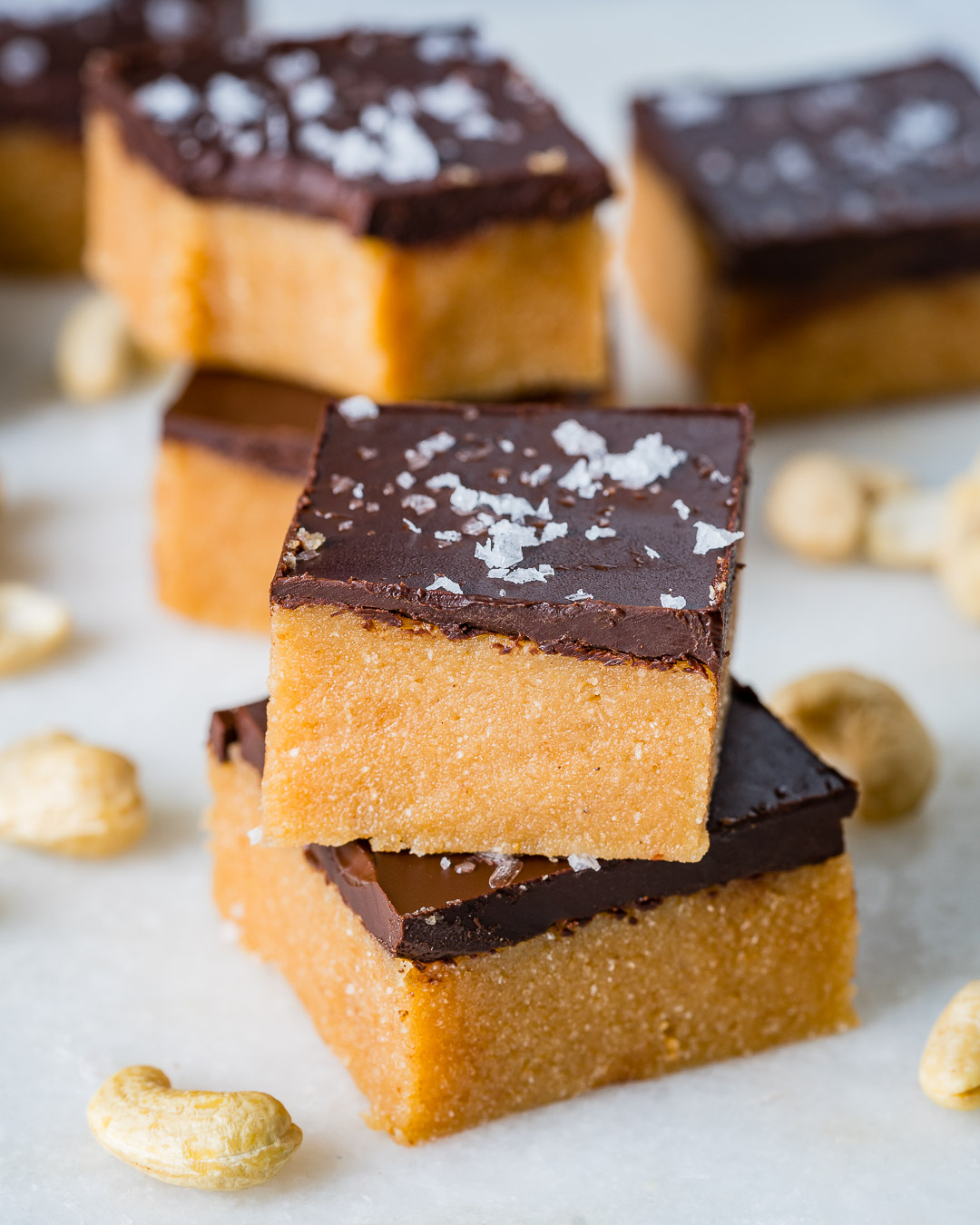 I'm capping off this list with a fan favorite! These no-bake dark chocolate cashew butter bars can be enjoyed as a dessert or snack. Your kids will LOVE these, and you'll love knowing that the dark chocolate and cashews will provide them with magnesium, tryptophan, and many other important nutrients!
And that concludes our list of twenty DELICIOUS and NUTRITIOUS recipes that can aid in promoting more quality sleep. With everything from breakfasts, lunches, and dinners to snacks, desserts, and drinks, you can load your day up with these recipes to enhance how much sleep you get. But not only that, each recipe has many other benefits, including being quick and easy, affordable, and loaded with other vitamins and minerals.  
If you're looking for more help improving your sleep patterns, this article gives you 13 tips, and this one lays out more natural remedies to enhance sleep quality.
Share your FAVORITE recipe that may help you sleep better in the comments below!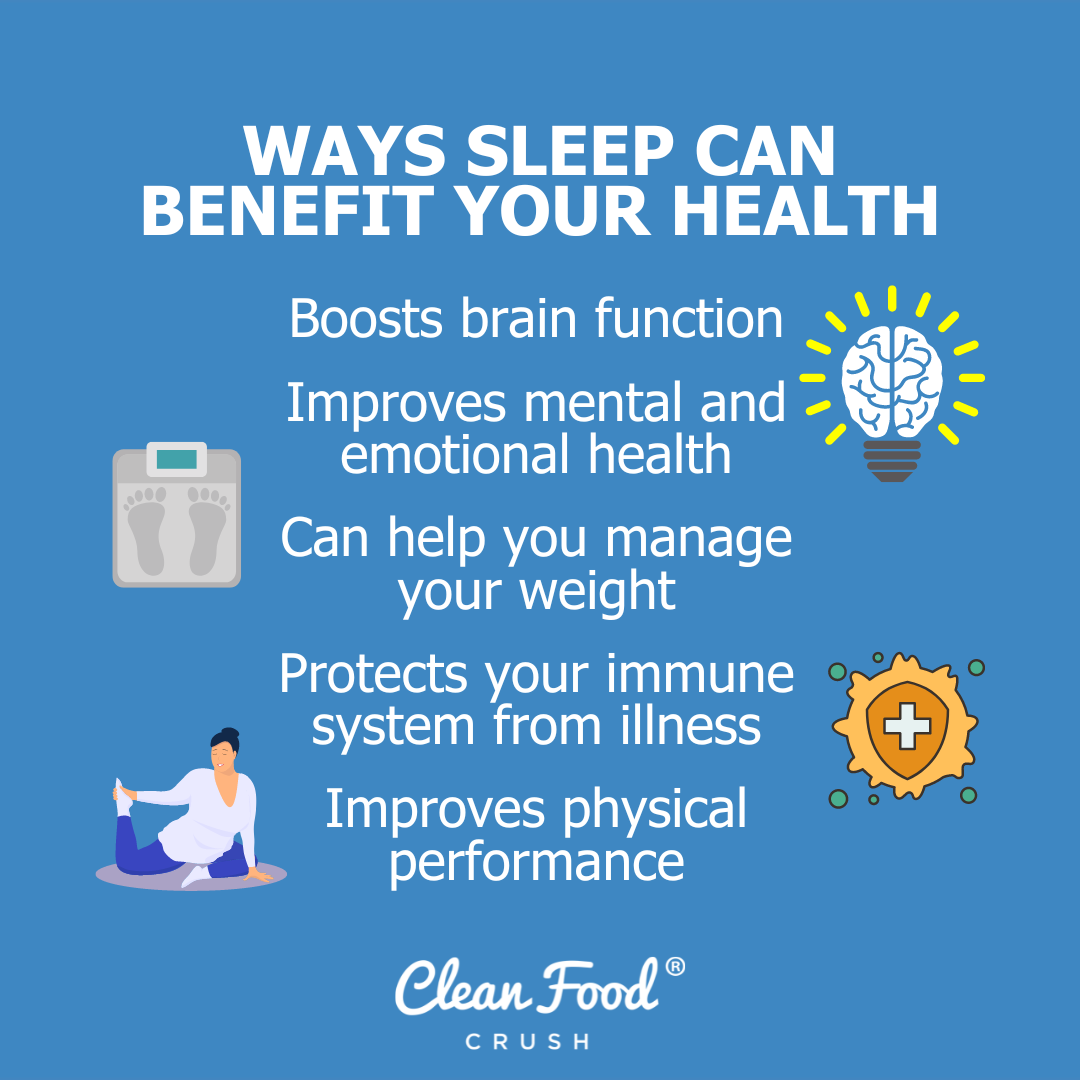 Would You Like 24/7 Access to a Support Team That Can Help You Find Answers to Your Nutritional Questions?
You've got questions, we've got answers, all day, every day. Members of our 30-Day Clean Eating Challenge Plan get access to our Amazing Support Team plus a vault of knowledge to help you answer those nutritional questions that are on your mind, even if it's 2 am. Want to know how to get rid of bloating quickly? We've got you. Does your energy leave you dragging throughout the day? We've got you… AND our VIP CRUSHers who have healed their own health issues by following the Challenge Plan are there to answer questions for you, too.
Not to mention, our 30-Day Clean Eating Challenge can help you lose weight and feel great! It includes FAR more than a meal plan and amazingly delicious clean and healthy recipes. The Challenge Plan covers portions, macros and all the science for getting YOU the best energy and health… All while LOVING the food you eat! If you are looking for a proven program with a detailed plan, amazing support, and a money-back guarantee, then give the Clean Eating Challenge a try!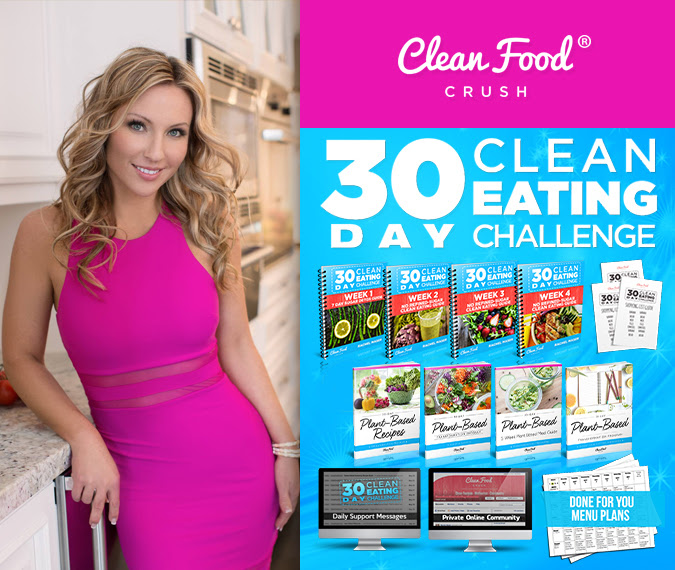 Leave a Comment Below:
Related Posts :
..